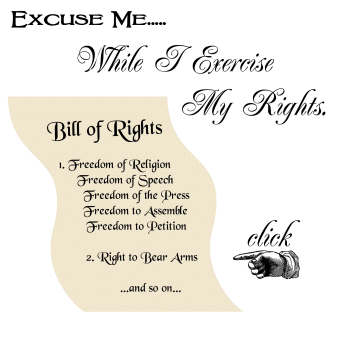 click to watch...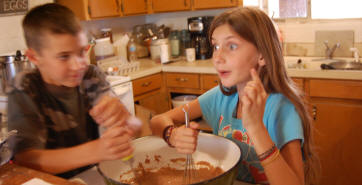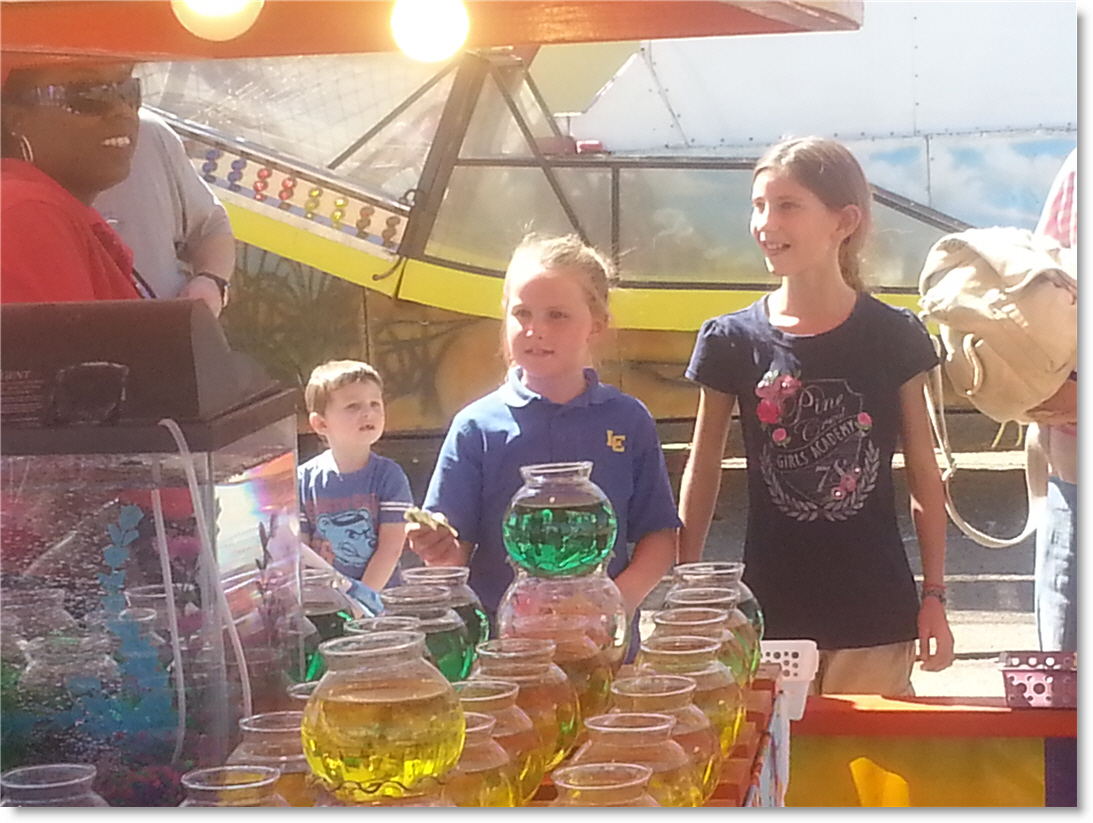 Last month. . .
Our trip to the South Plains Fair

A special treat for anyone who wants to see what all Atlanta and Jordan are up to in Tennessee. This monthly slideshow features pictures sent from Atlanta and Jordan's phone back to Texas. No major details, but rather an overview of recent events.
So fun! Don't miss it!

click album...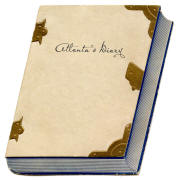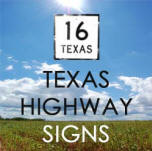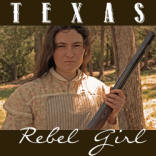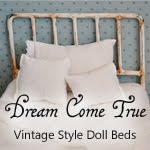 October News
Wednesday, October 30 - Early Bragging - I've noticed that any grandparent worth their salt has a "brag book" they carry with them. They keep it handy for showing off the latest pictures of the grandkids. Well, my first grandbaby hasn't arrived yet, but I can't wait to try out this bragging thing.
That's right. You're looking at the best ever baby bump on the prettiest daughter that was ever seen. (I'm not over doing it am I??)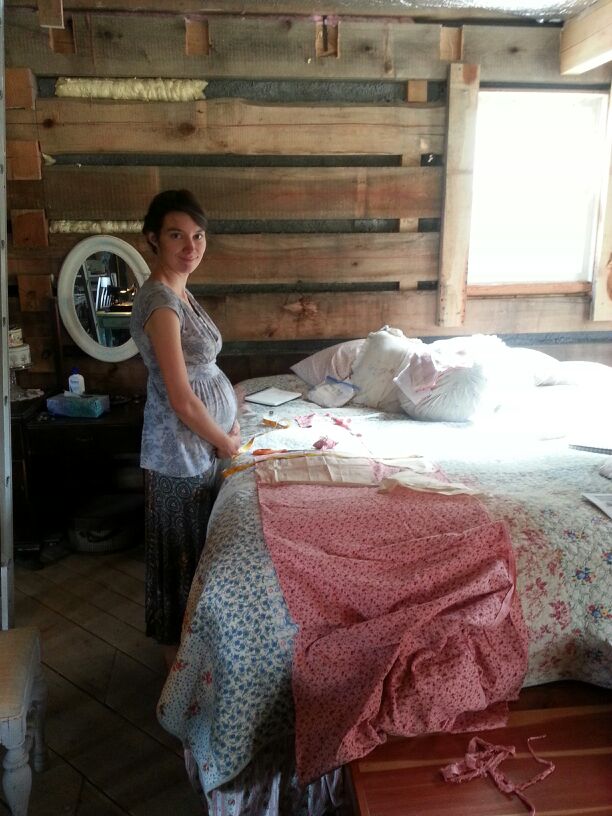 Tuesday, October 29 - Slideshow Links Fixed - If you tried to watch one of the slideshows yesterday, you probably got an error page. Give it another try. I think I've gotten them fixed.
Sunday, October 27 - Nice Space - We spruced up Stockton's greenhouse this week. We cleaned a few old plants out, and planted some new things. We also moved this table back in. It's a little crowded, but so cozy on cool afternoons to sit in here and read or drink tea.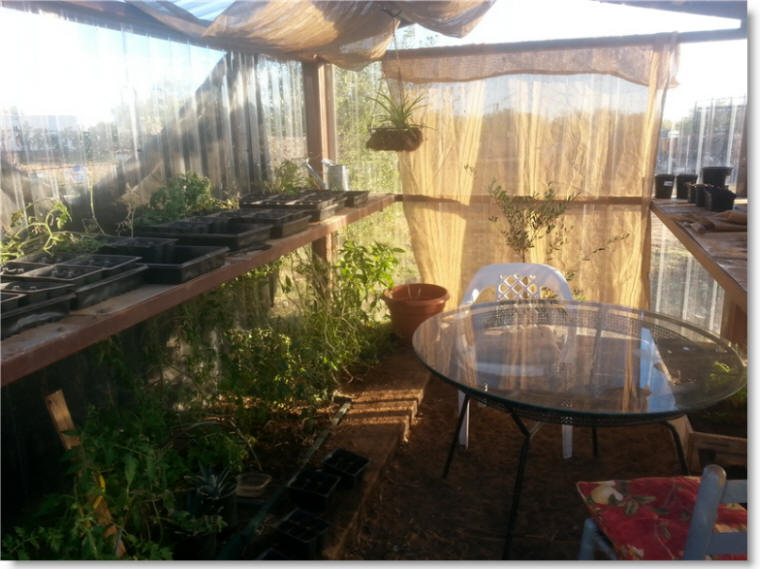 Saturday, October 26 - Sunrise - Aspen snapped these early morning shots.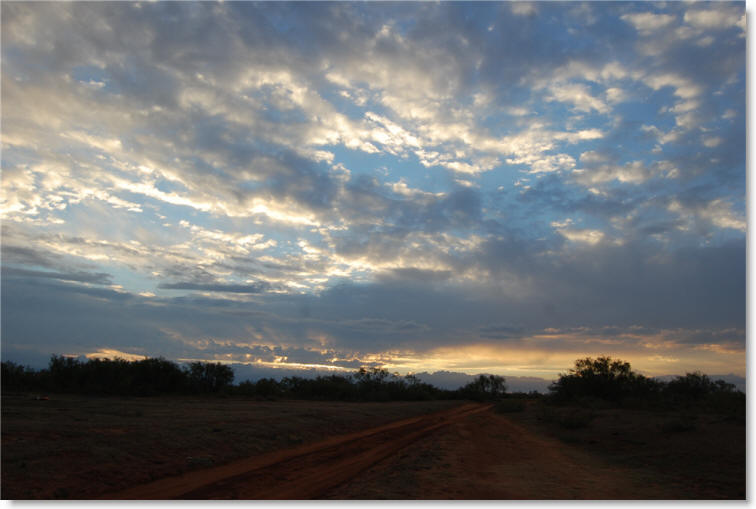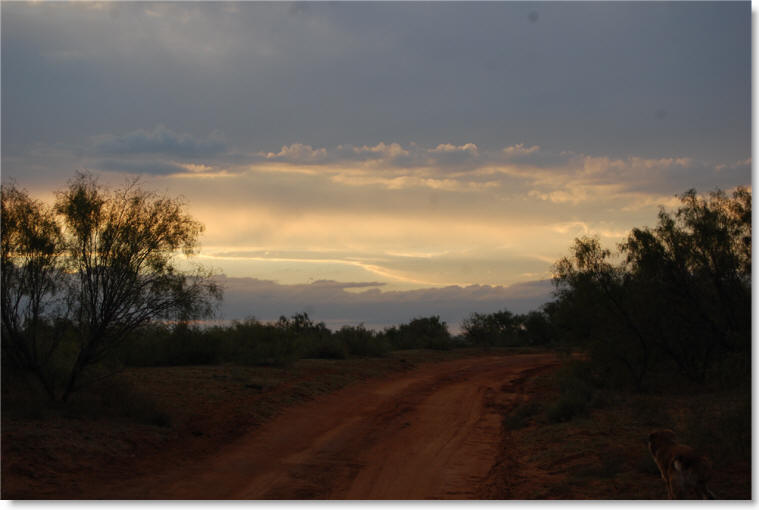 Many Hands Make Light Work - Robert Payne and Joel Rodgers came over today for a visit. Their wives and kids couldn't make this trip because they had 4-H shows to attend. With the help of Nathan and the boys, they gathered quite a bit of firewood.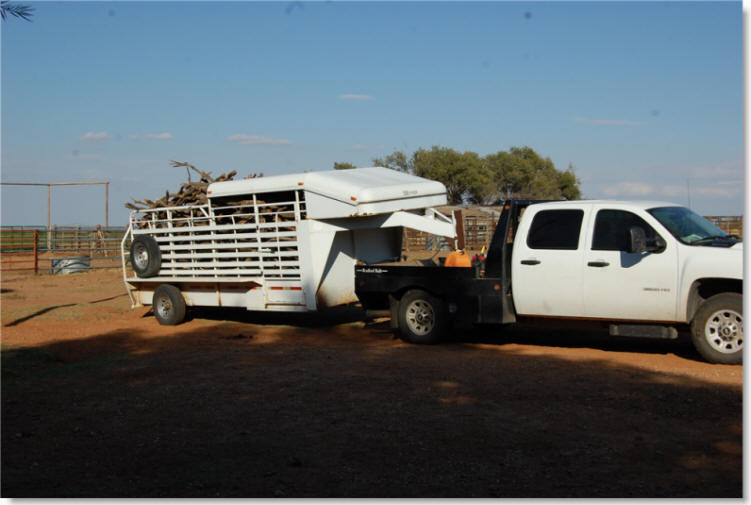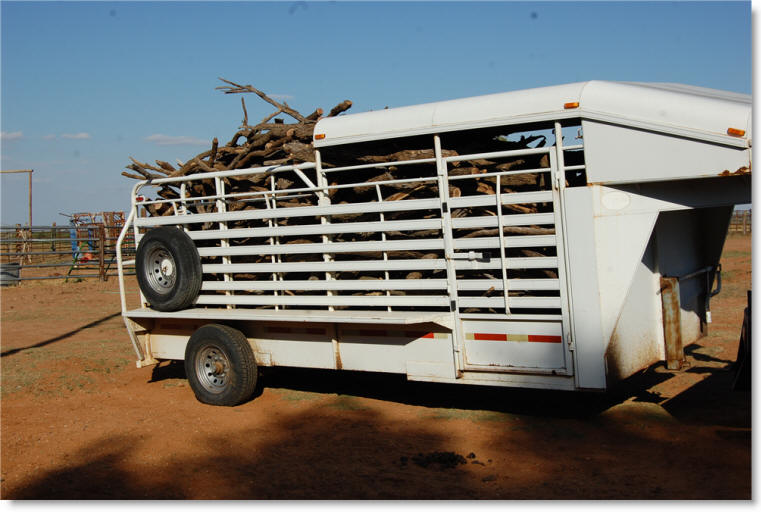 Robert also brought a cage full of rabbits. Read how we ended up with all of them on Aspen's blog.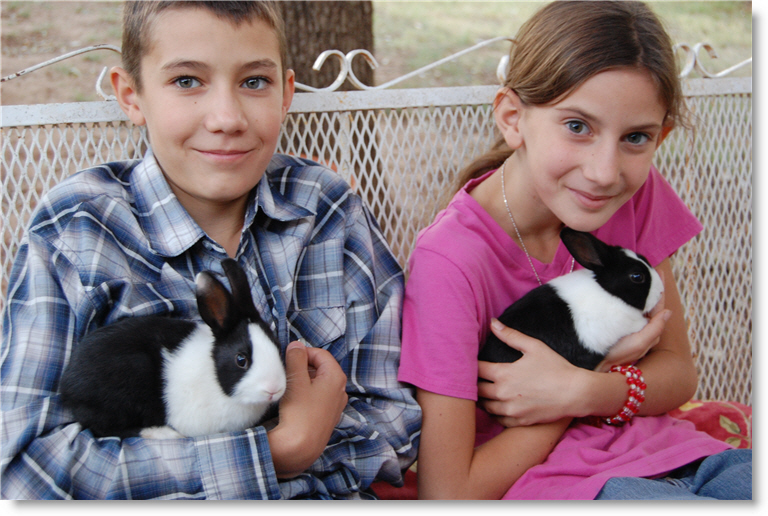 Dog Tired - Which of these pets is real and which are only stuffed?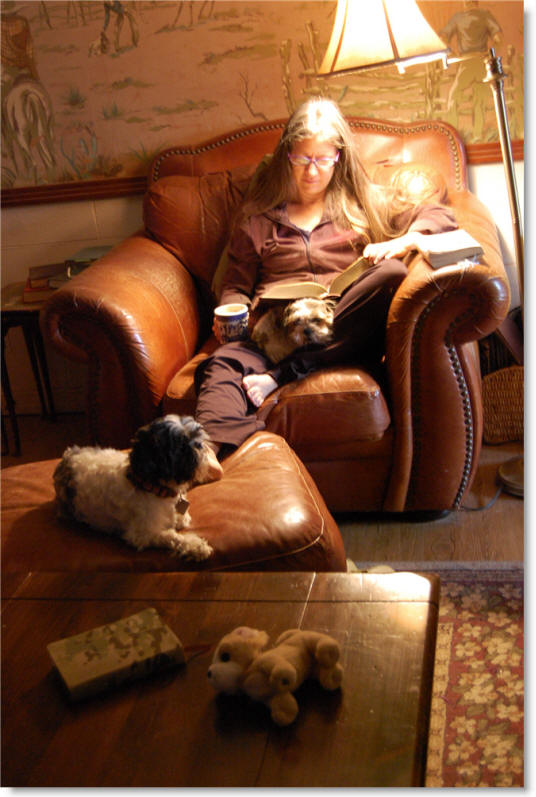 Monday, October 21 - Cool Morning by the Fire - We enjoyed a quiet morning around the woodstove.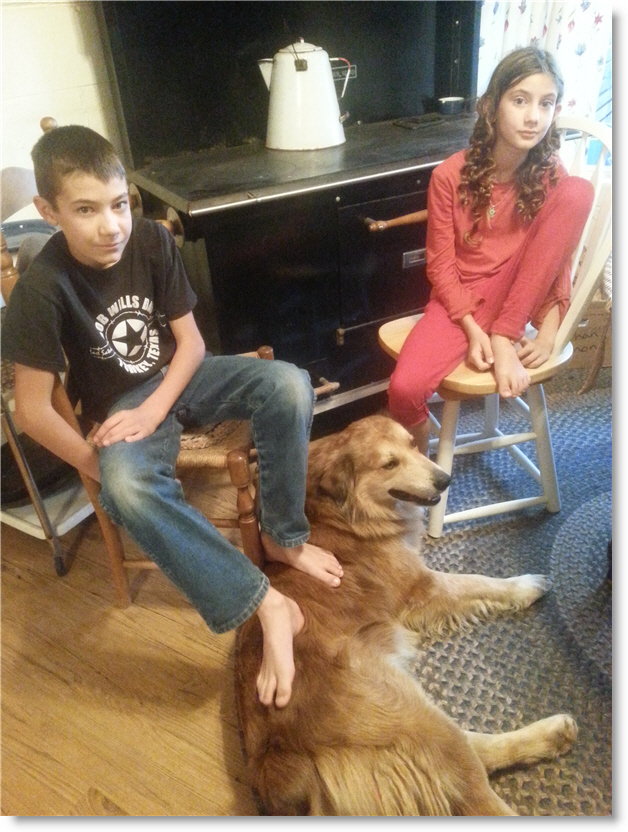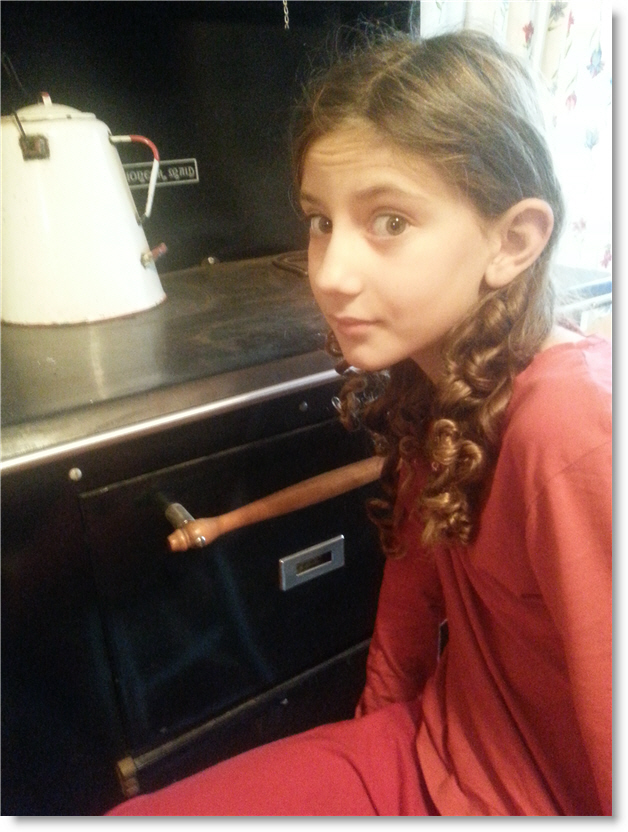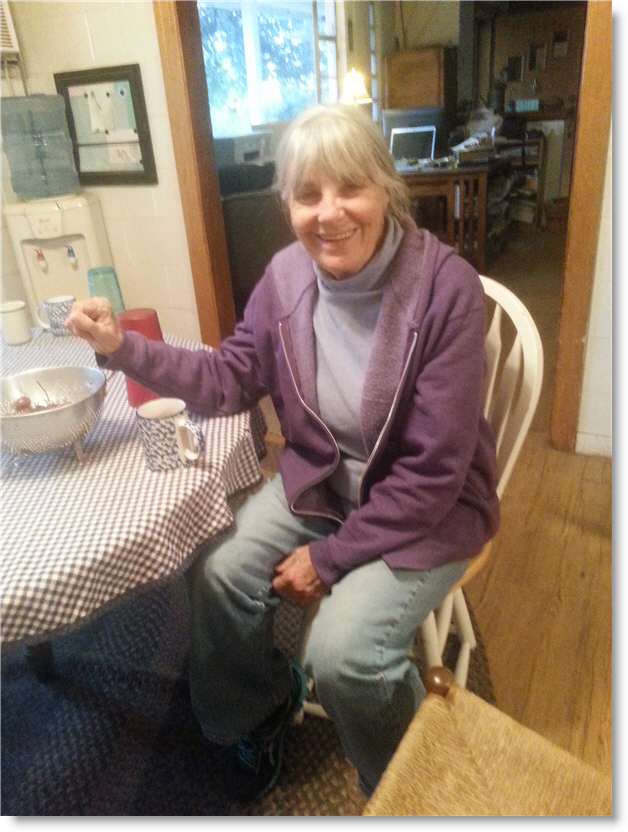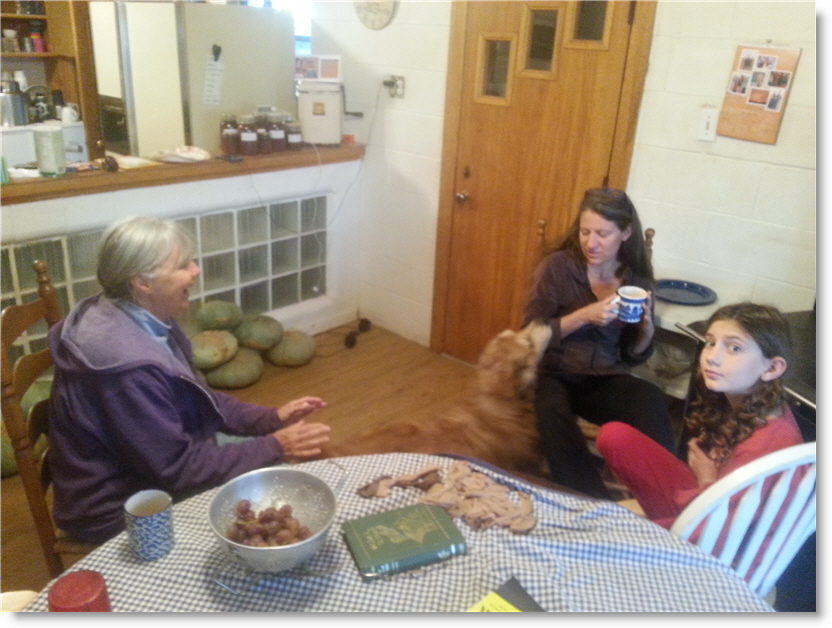 Sunday, October 20 - Morning Walk - The whole family decided to take a walk around the wheat field this morning before church. The weather was so perfect, still and cool, but sunny, too.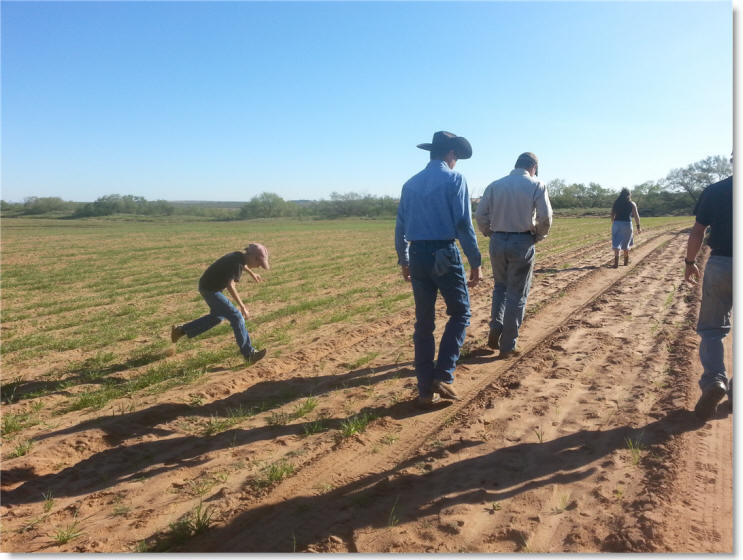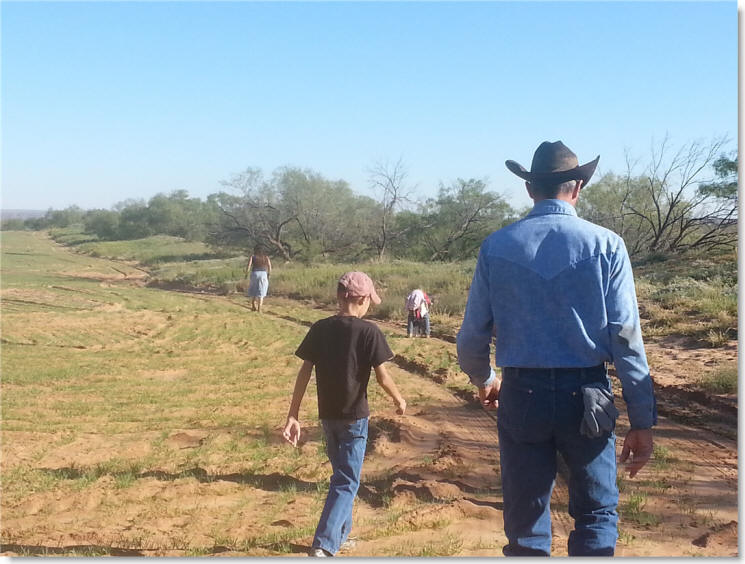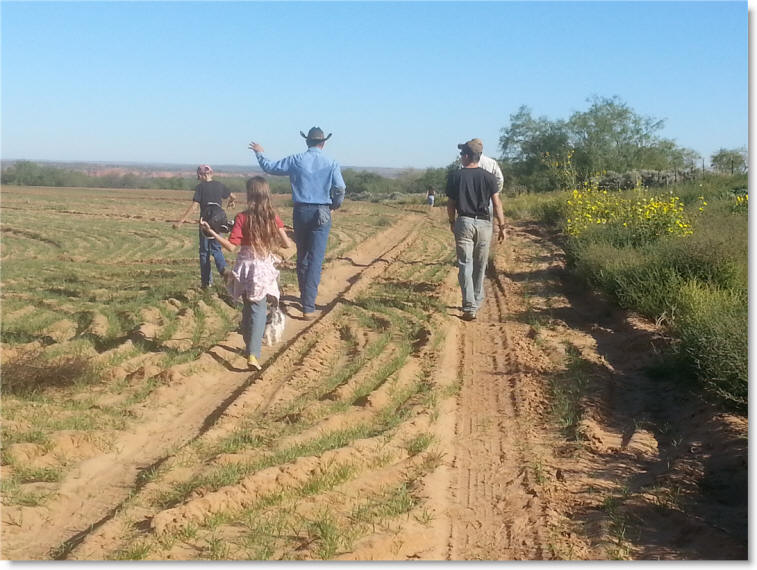 Coconut got stickers and got tired and had to be carried.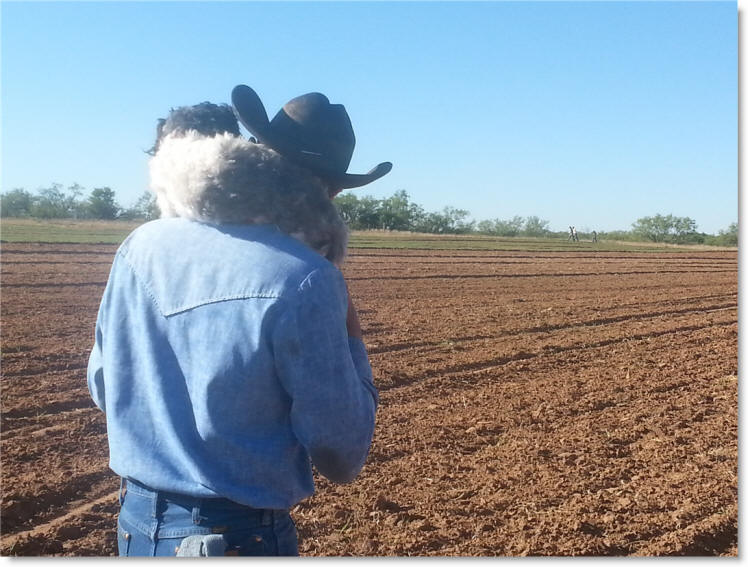 Welding Project - Cim welded himself a new headache rack for his pickup flatbed this afternoon.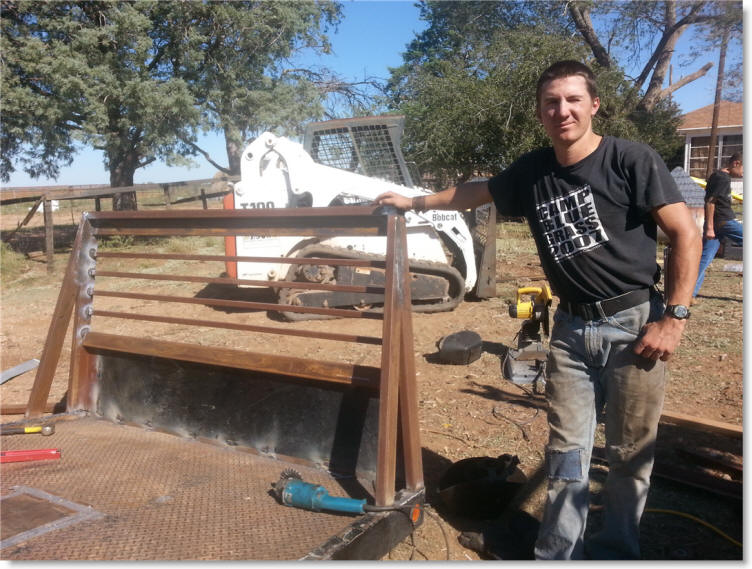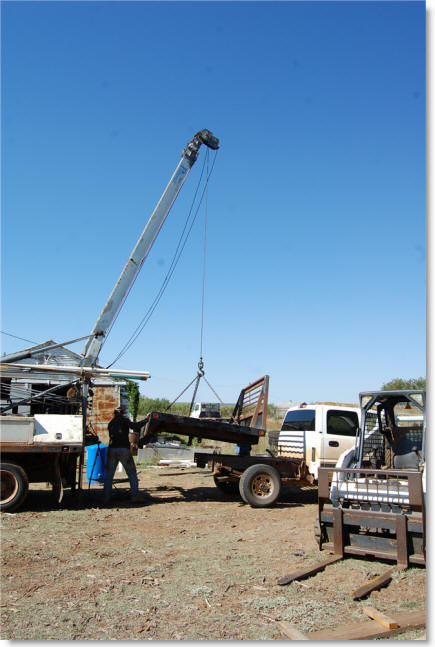 Here's what it looked like after it was remounted and painted.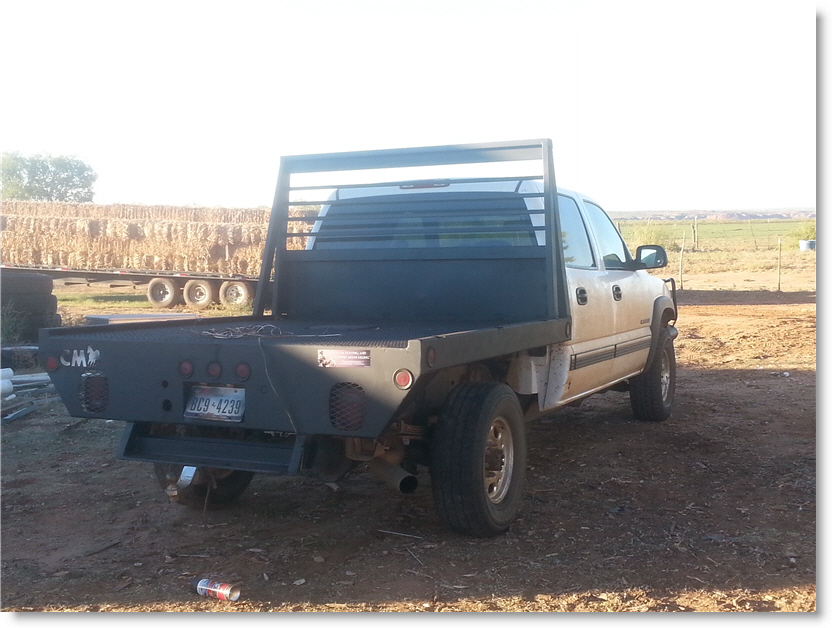 Saturday, October 19 - A Day in Town - Stockton and Carolina and I drove to Lubbock today. We had a busy day planned. First, we had to pick up some supplies for the well service business, then we went to see Granny and went to an Estate sale. While loading a coffee table into the pickup, Carolina discovered a water turtle in the pickup bed. Oh no! That's the turtle that she and I picked up last Monday on our way to Matador as it crossed the road! Yikes, we had forgotten all about it, poor thing. Well, it was still alive, so we decided to take it to one of the Lubbock parks that had a lake and let it go.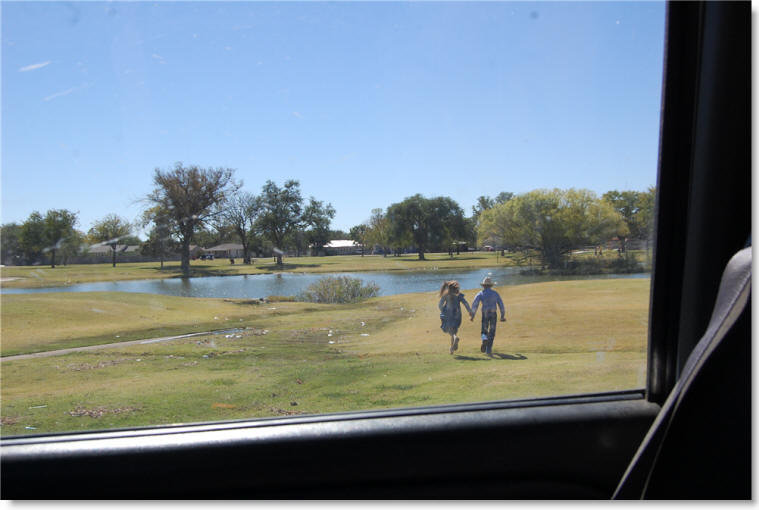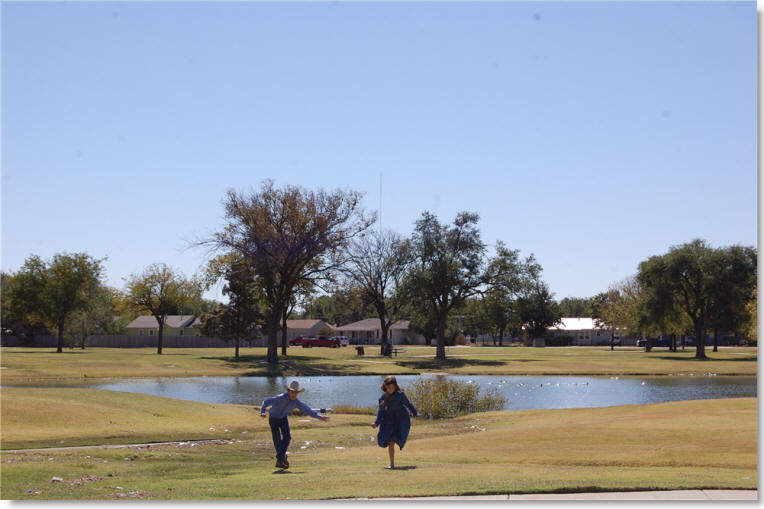 Children's Opera - Some friends of ours, the Payne's, had a daughter performing with the West Texas Children's Choir in an opera at Texas Tech today. Not everyone could take off early and go, but Carolina and Stockton and I went. We didn't get to stay for all of it, but we loved what we saw. Carolina hasn't stopped singing one of the songs!
Mom, Christy, takes the rag curlers out of Aranza's hair as she prepares for her performance.
Addy Rodgers and Tomi Weiss show off their rag curls, too.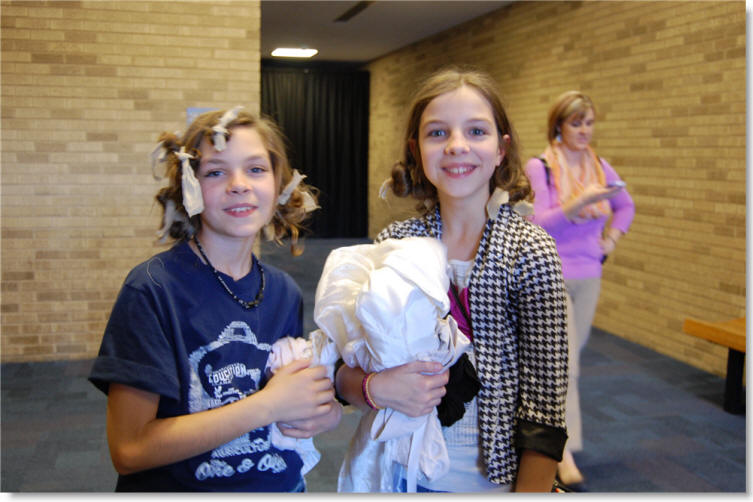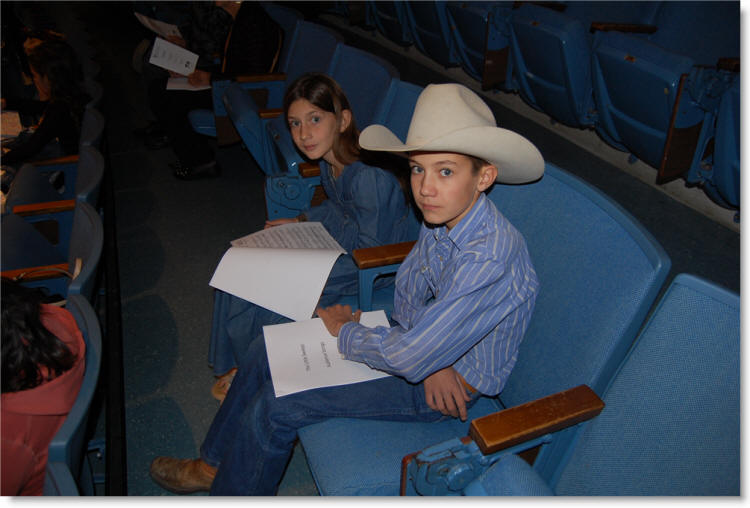 Sister, Sarah Payne, is certainly excited.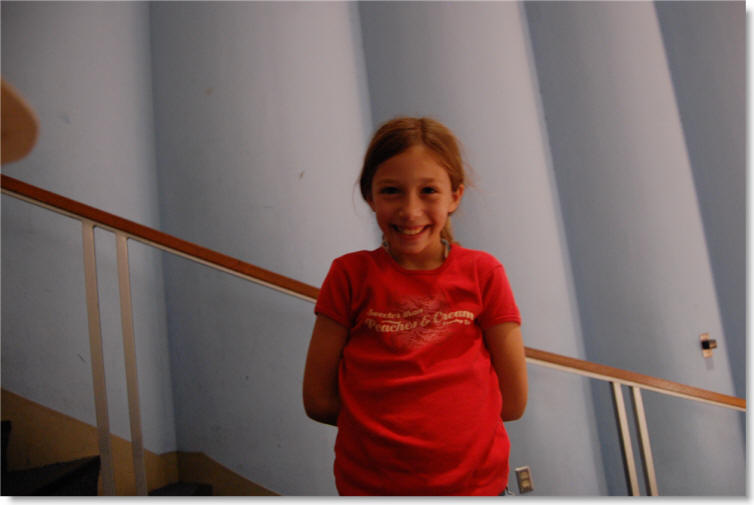 The opera was called, "The Little Sweep".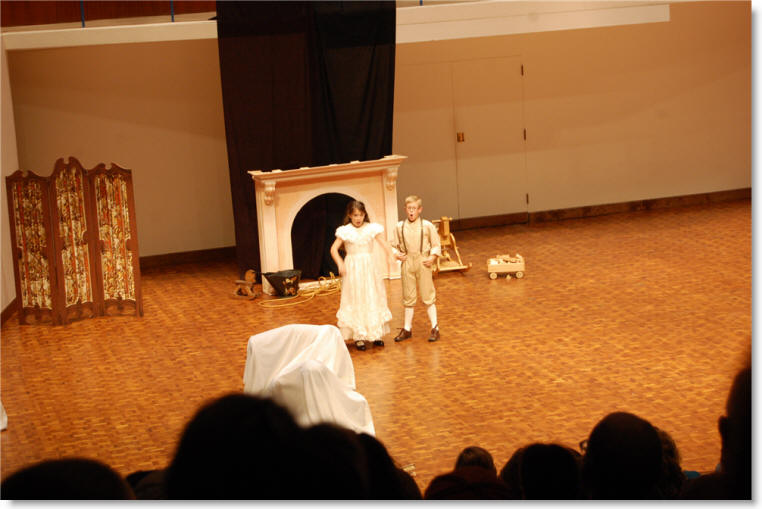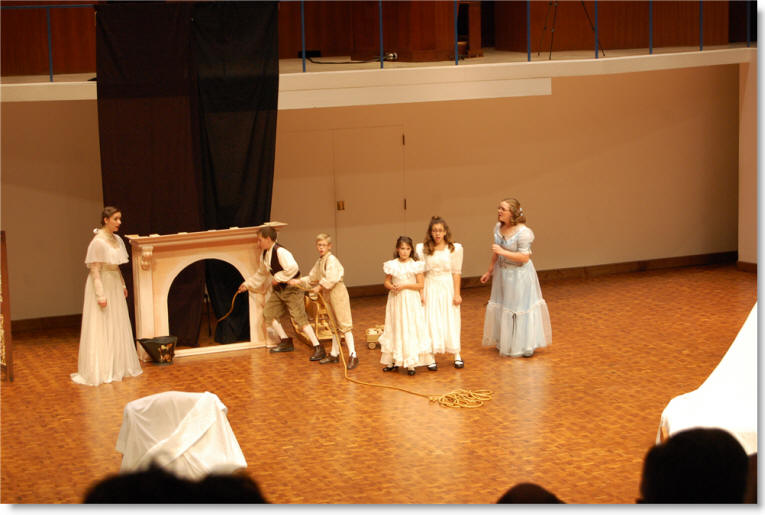 Retirement Party for Kevin - The little kids and I also attended the last half of the party celebrating Kevin's retirement from FedEx. There were lots of people still there including some friends and relatives that I hadn't seen in a while. It was so fun getting to see them all again.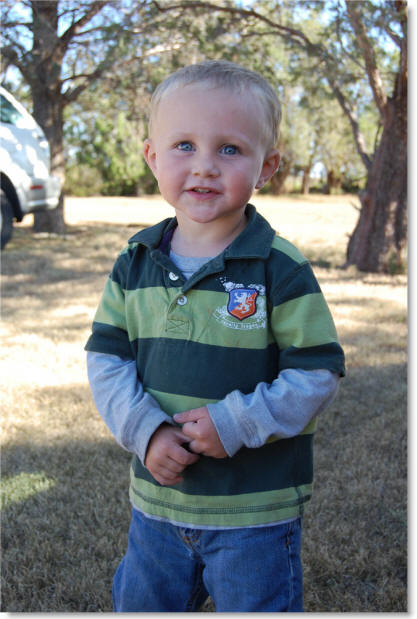 Kevin's mom, Mona, with Meagan and Colby holding Meagan's new baby.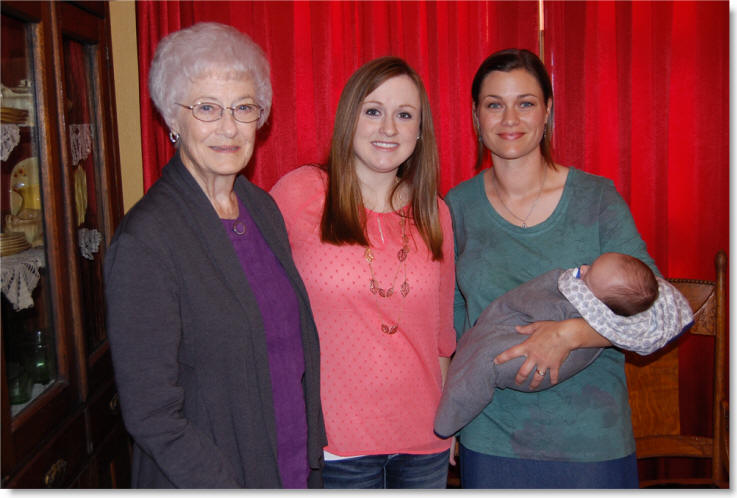 Kevin and daughter, Lora.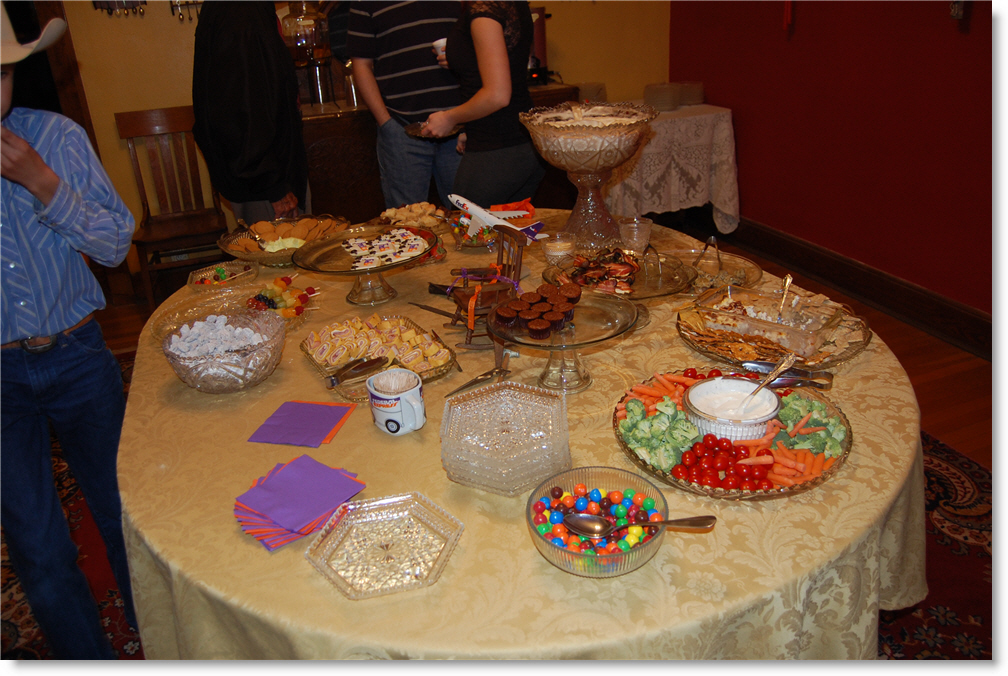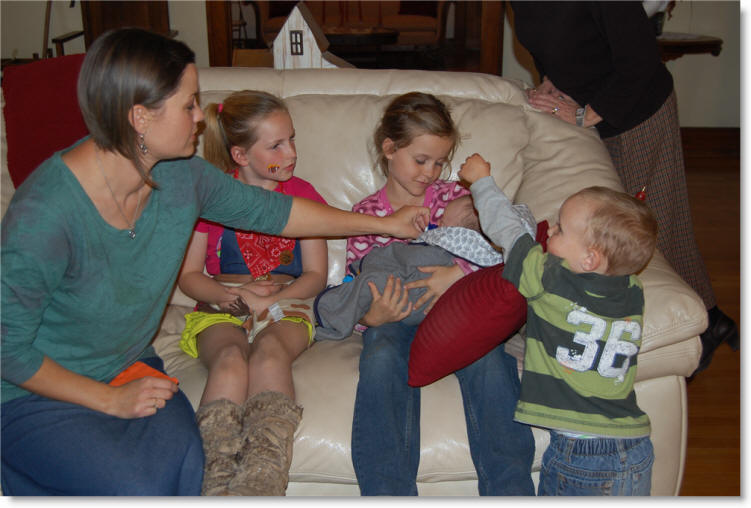 Kevin's sister Kayla and I were best friends in high school. It was a great surprise to get to see her and her daughter Meagan, and grandkids, Kolby and Lane.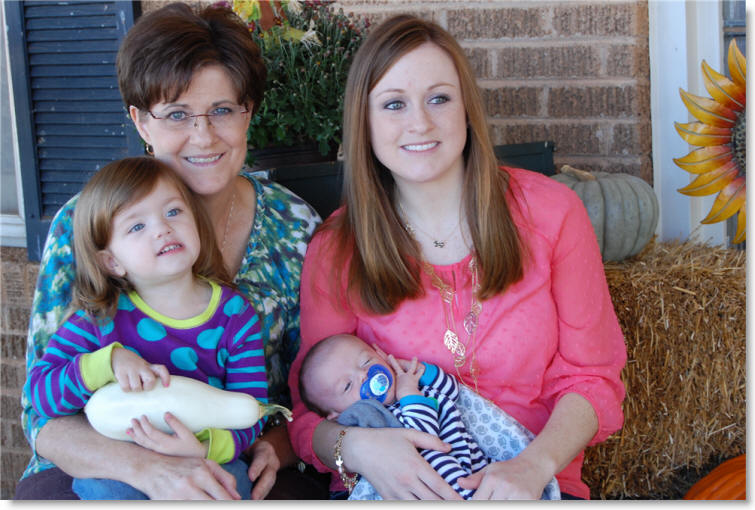 The kids and I pose with my aunt and uncle, Inez and Ray.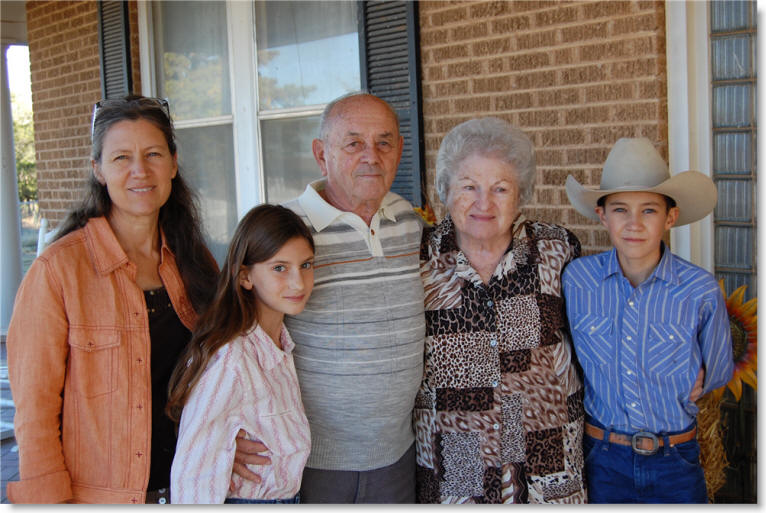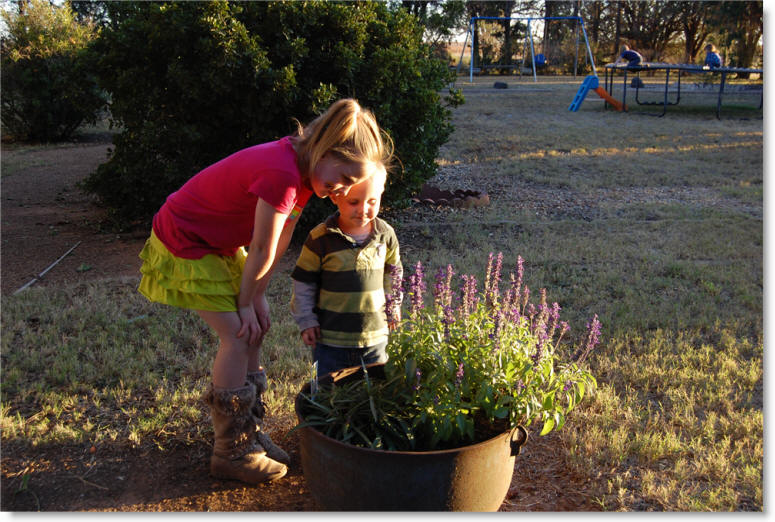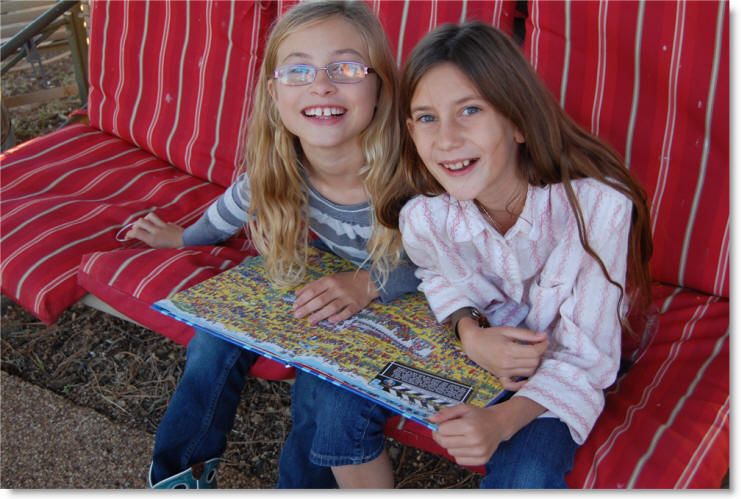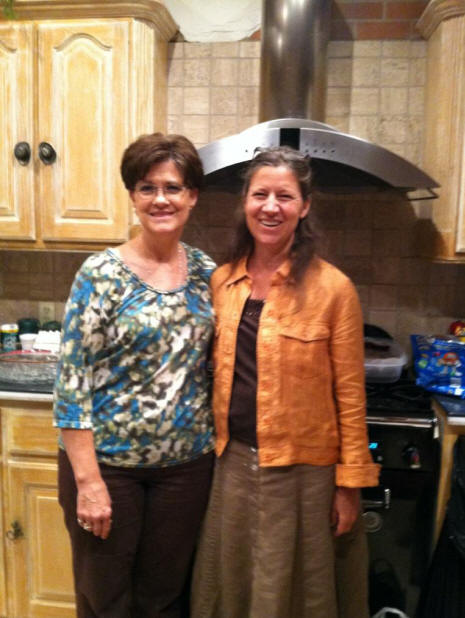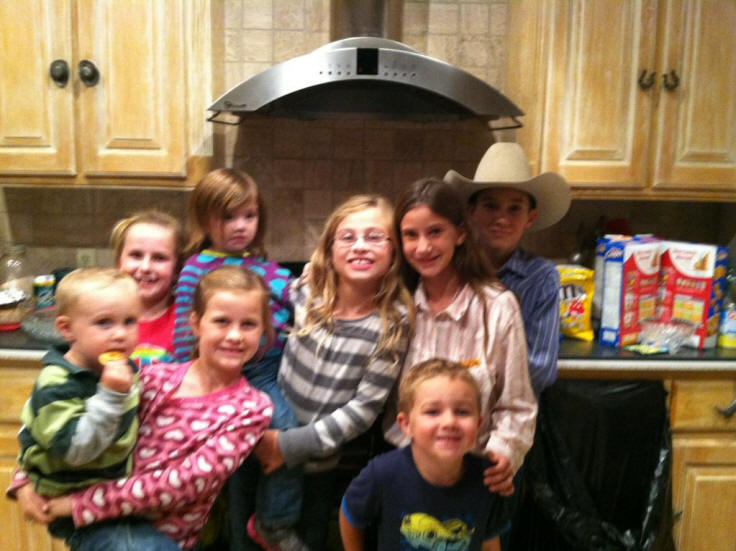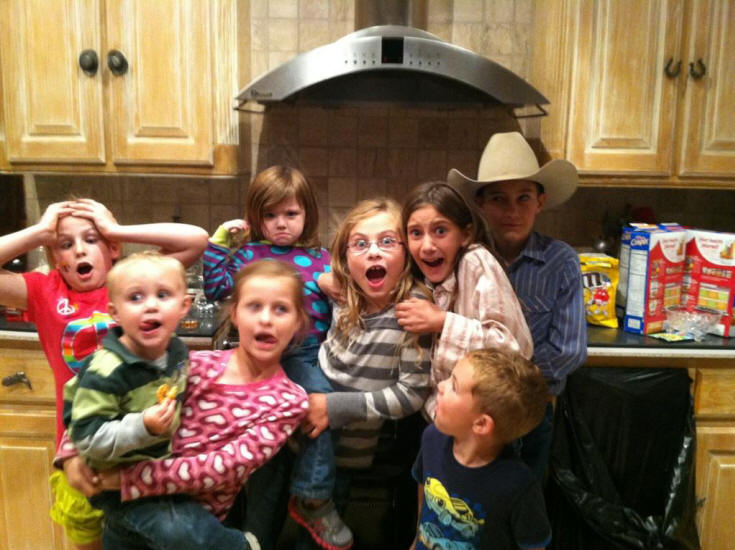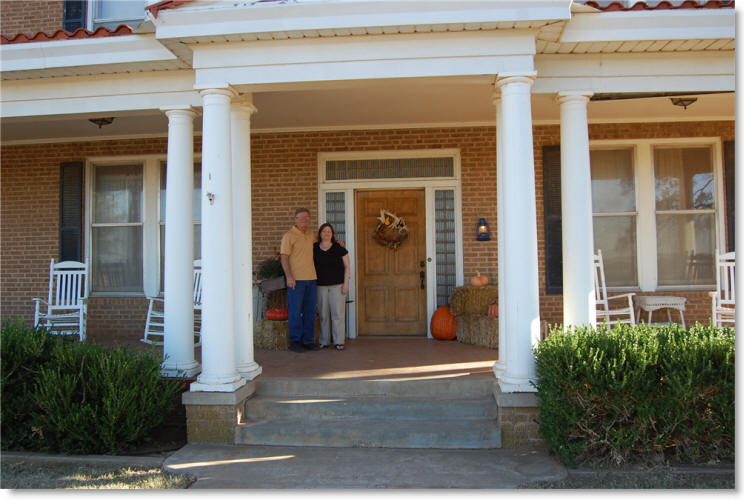 I don't think Kevin plans to spend much time in this rocking chair during his retirement.
Friday, October 18 - Tower of Squash - Everyone should have one of these. We had a frost warning coming, so Stockton and I gathered all the sweet meat squash out of the garden that hadn't already been picked. Then he and Carolina had a little fun.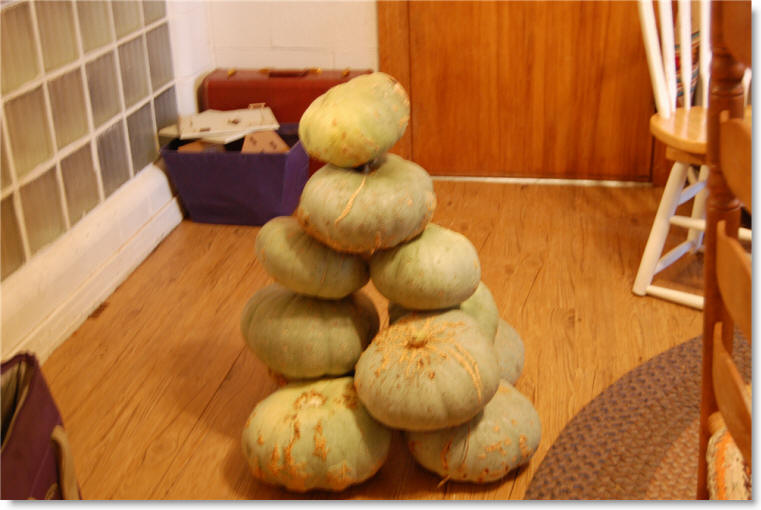 Thursday, October 17 - New Panoramic Sunset Pics - Click on the picture below and visit the panoramic photo page to see a very beautiful sunset and the moon rising in the east.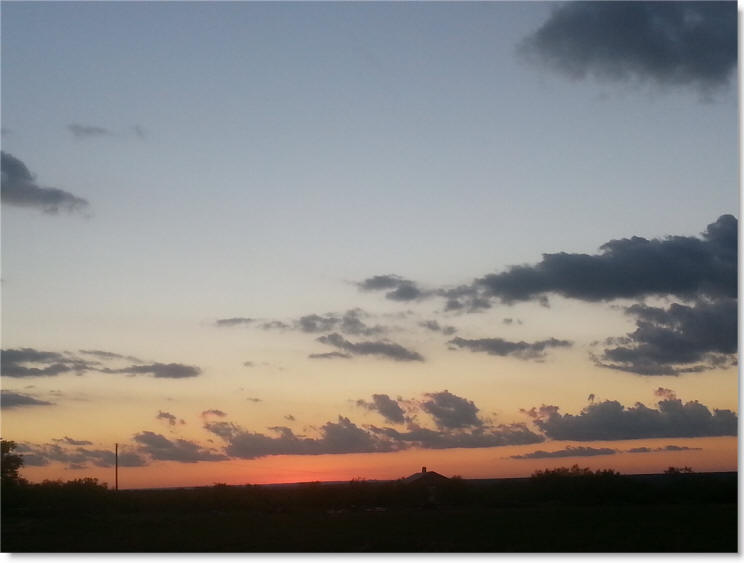 Sunday, October 13 - Trip to Lubbock - One of Nathan's high school buddies, Mark Herrington, who was in Lubbock for a visit, called to see if we could come over. For some reason, I didn't get a picture of Nathan and Mark after all these years. (I guess I was just too entranced by the old football stories). But, the next best thing is a picture from Nathan's old high school annual.
These three friends as seniors in 1983. Steve Johnson, Nathan Shannon and Mark Herrington at New Deal High School.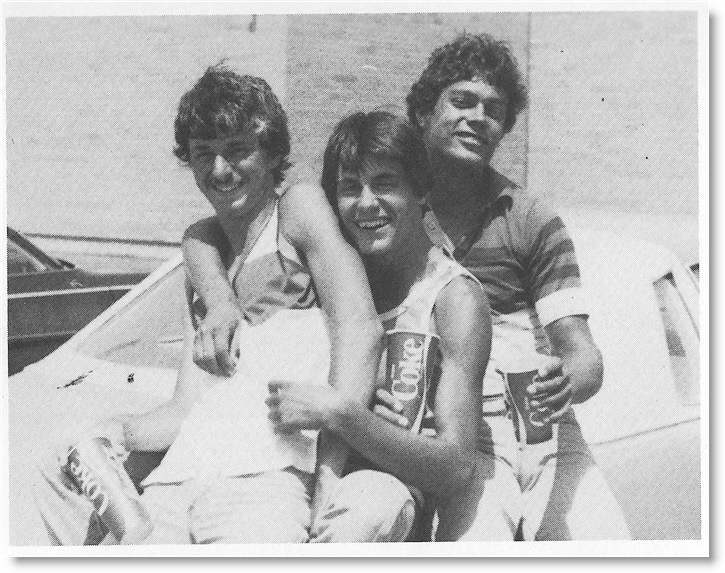 Afterwards, we picked up Granny and went out to eat some Mexican food.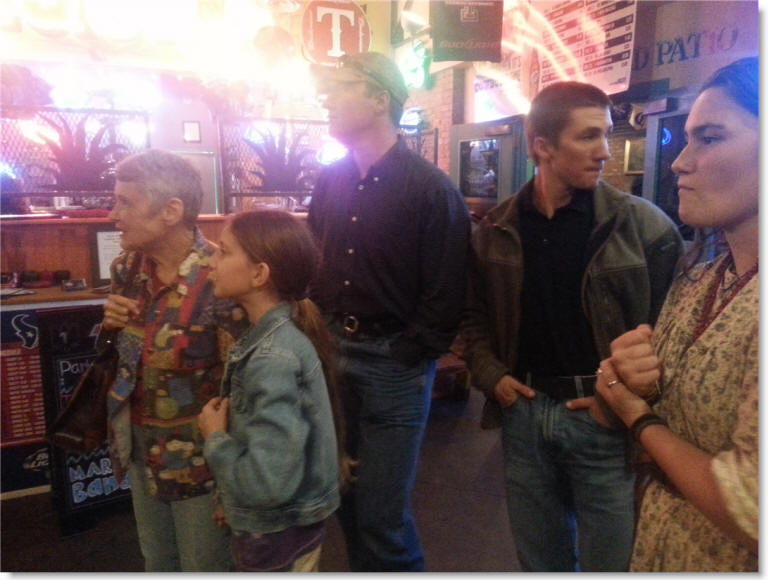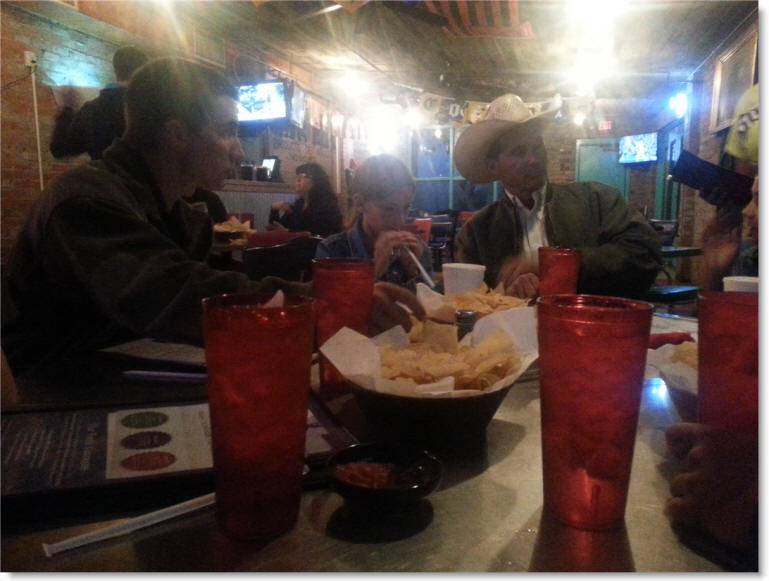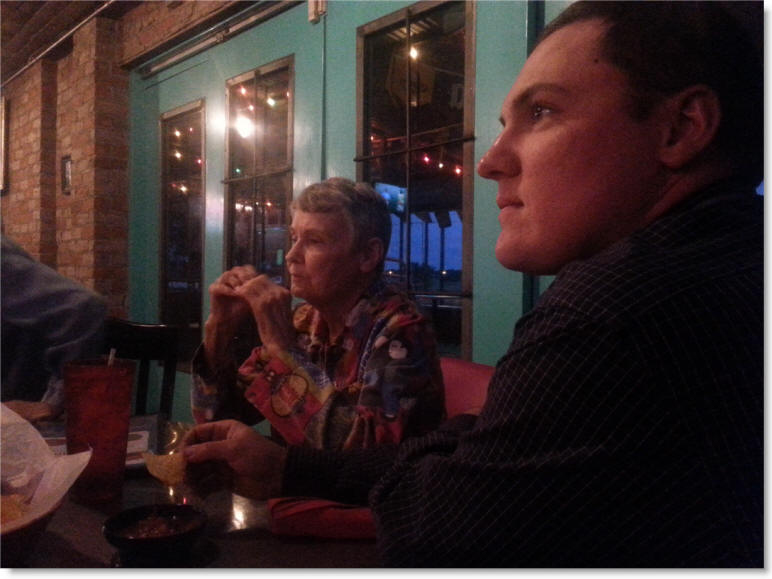 Saturday, October 12 - New Overheads and Gates - Nathan has been rebuilding some of the gates around the barn. He finished up today.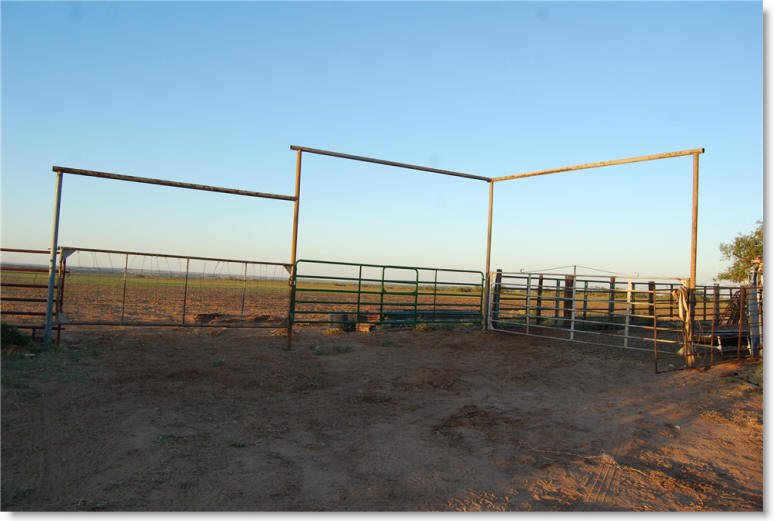 In the background of the above picture you can see our wheat field. It's just starting to grow. We can graze our horses and some of the cattle here all winter if we get a little more rain on it.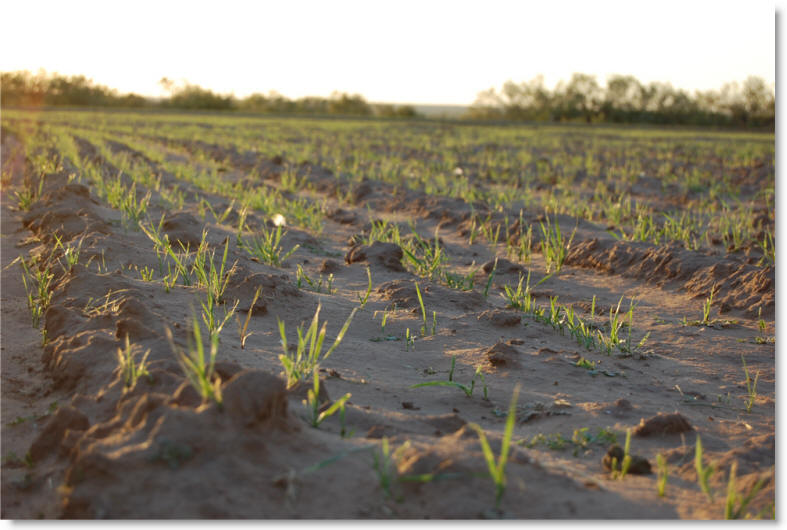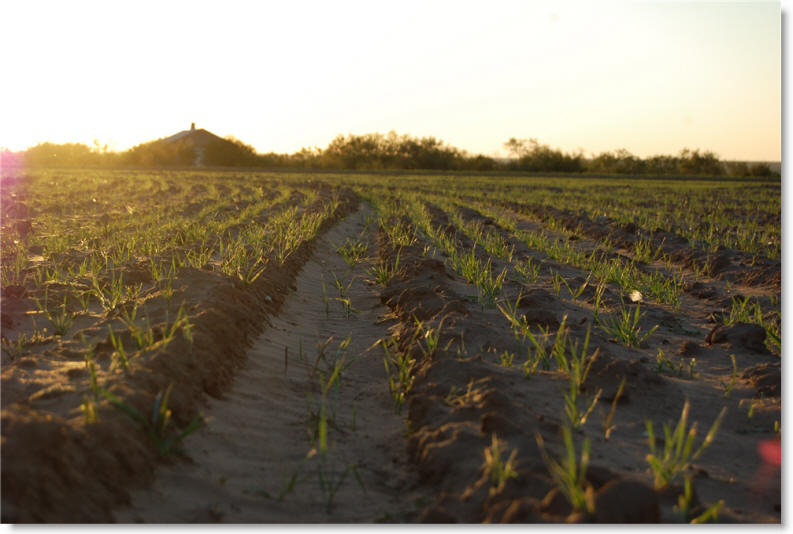 Goose House Redo - Meanwhile, Aspen enlisted the help of her brothers and Jeremiah Goodwin who was here this weekend visiting. They moved her goose house and put up some fence. Read all about the details on Aspen's blog here.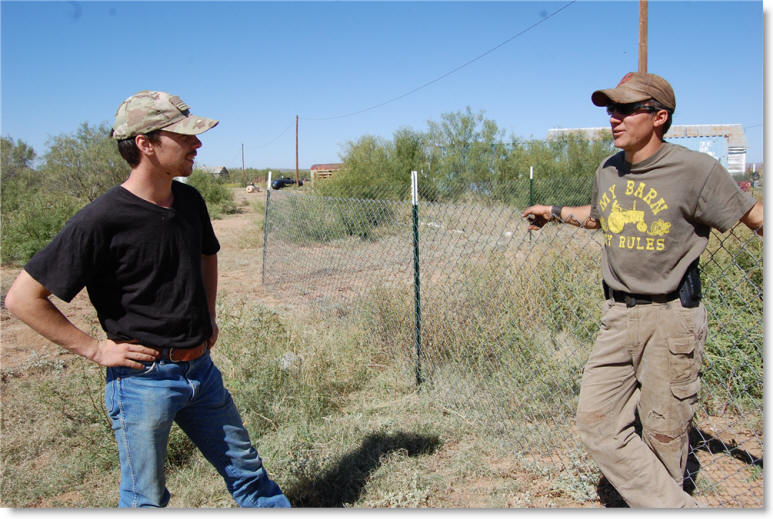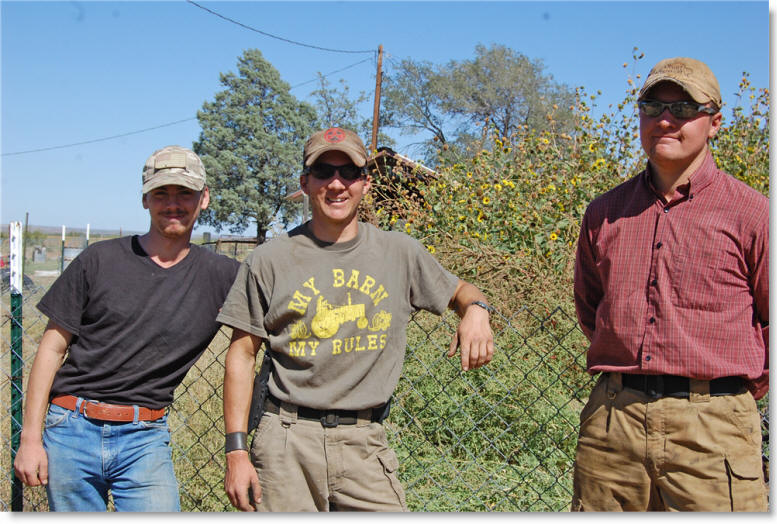 Refrigerator Switch - Inside the house, we had another project going. We were switching all our food from one refrigerator to another. Boy, did we make a mess.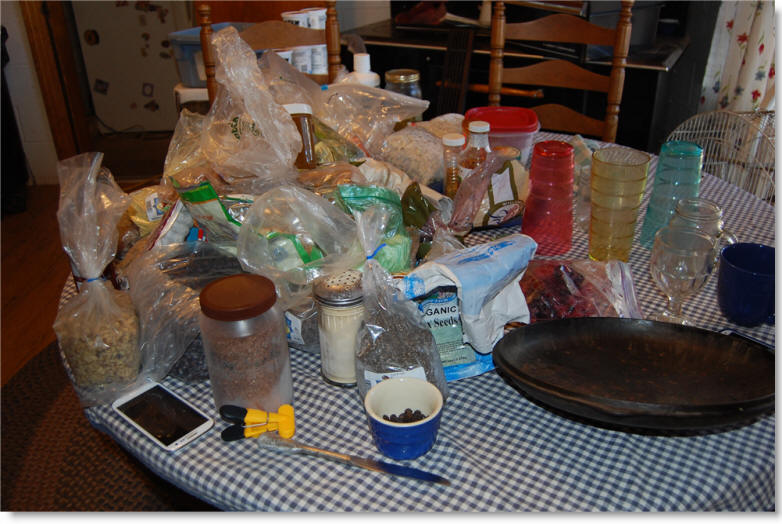 You know you're my close friend if I'm letting you see this big mess...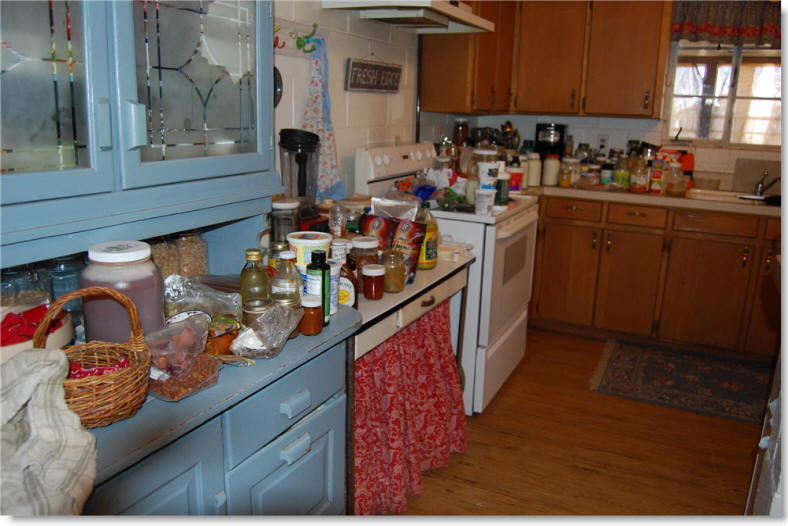 Mambo helps take food out of the old refrigerator. We moved it into the garage where we will continue to use it.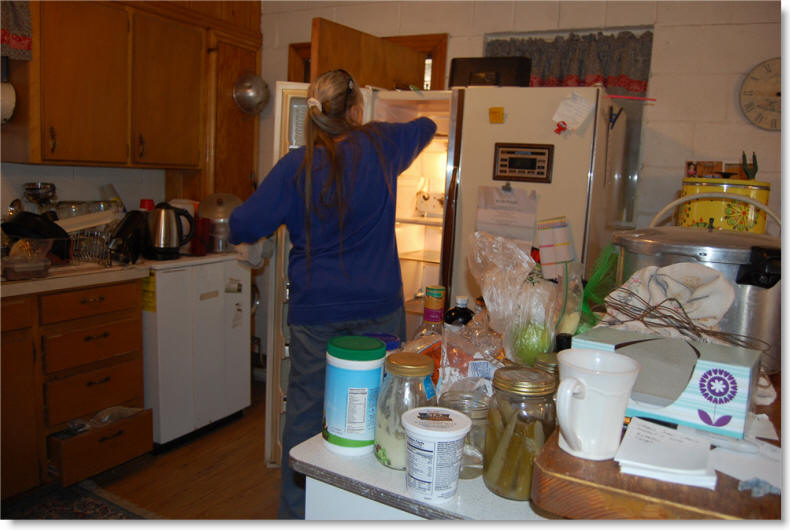 This is the "new" refrigerator. Actually 28 years old and found at an estate sale. Hopefully, it's still got a few good years left in it.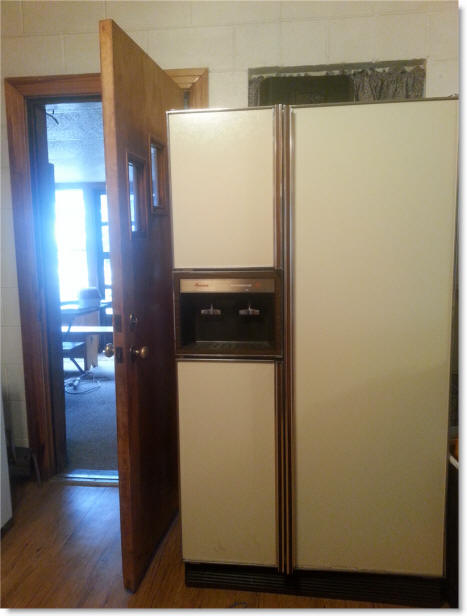 Friday, October 11 - Stockton's New Birds - While in Lubbock today, Stockton bought yet another pet. A pair, actually, of zebra finch. I have to admit they're pretty adorable. Their chirp sounds like a dog's squeaky toy being squeaked. He named them Fenton and Fiona. You'll remember that last month he created a fantastic drawing of one of these little birds. If you missed it, click here to see it.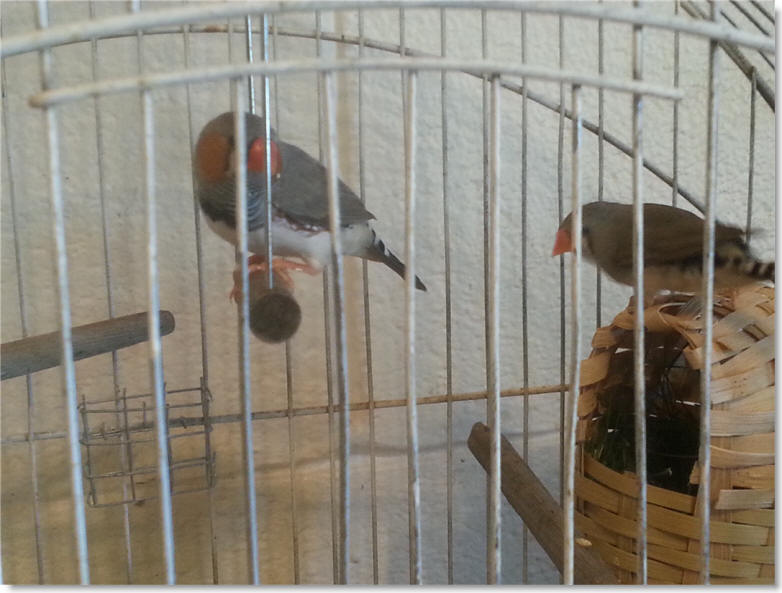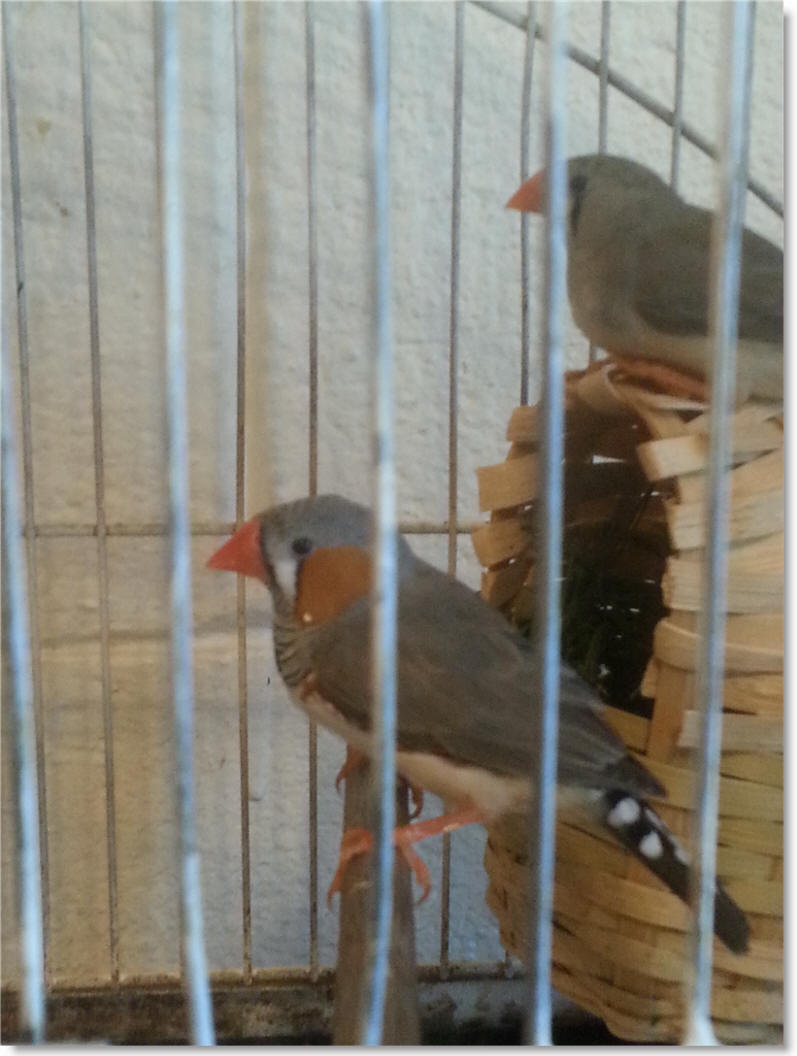 Can you see them all cozy in their little basket nest?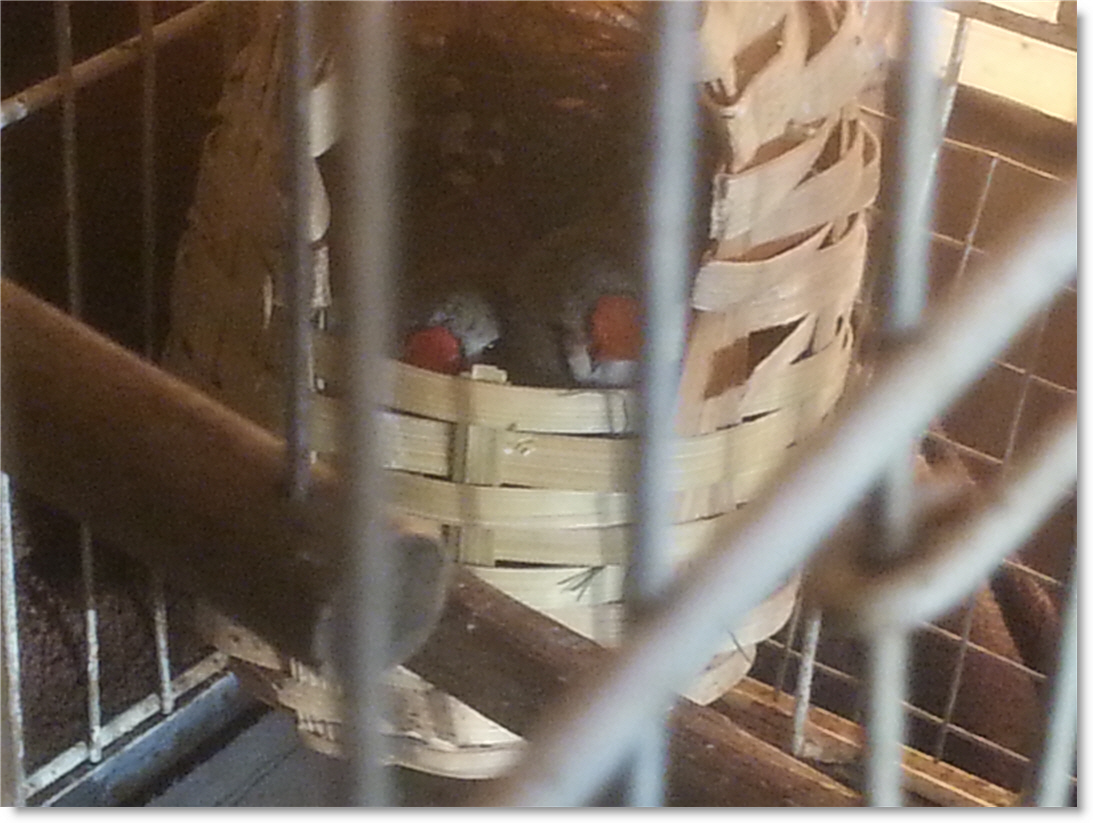 Morning Glories - Their name says it all.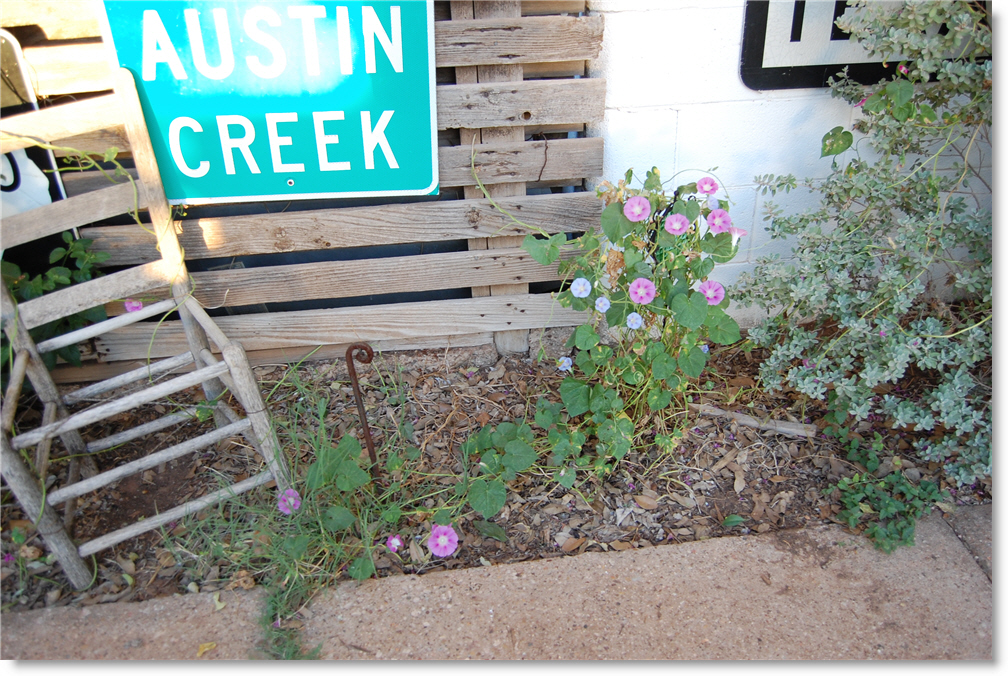 Thursday, October 10 - Aspen's 16th Birthday - A little cake and ice cream helped us celebrate Aspen's birthday. Mambo and the kids made a cake (click here for slideshow) and Aspen made some chocolate frozen coconut cream and also some vanilla ice cream.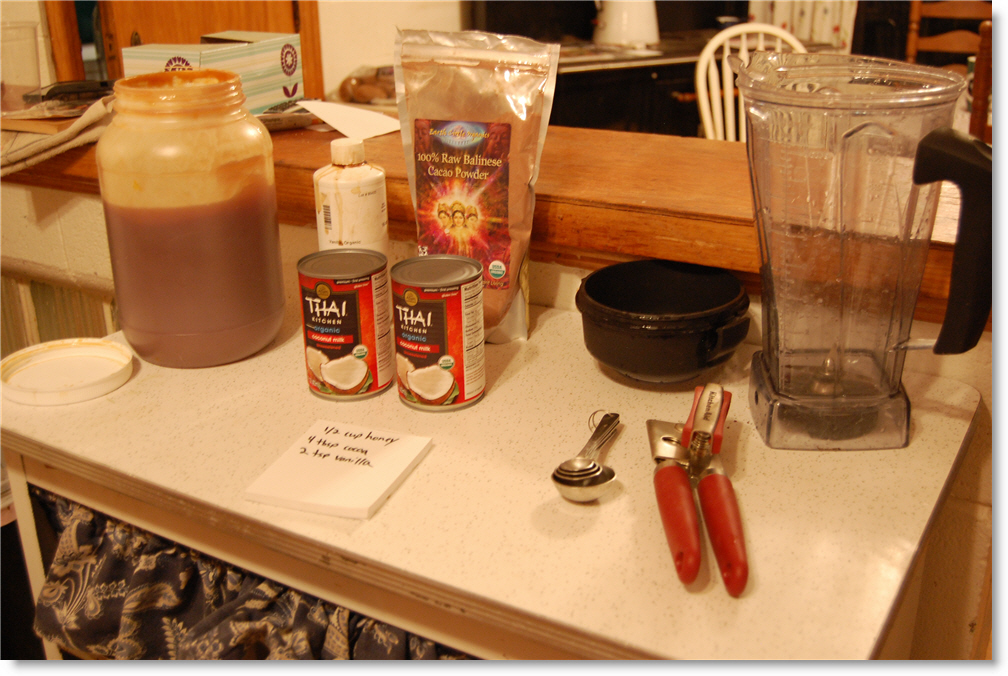 Get the recipe by visiting Aspen's blog, Texas Rebel Girl.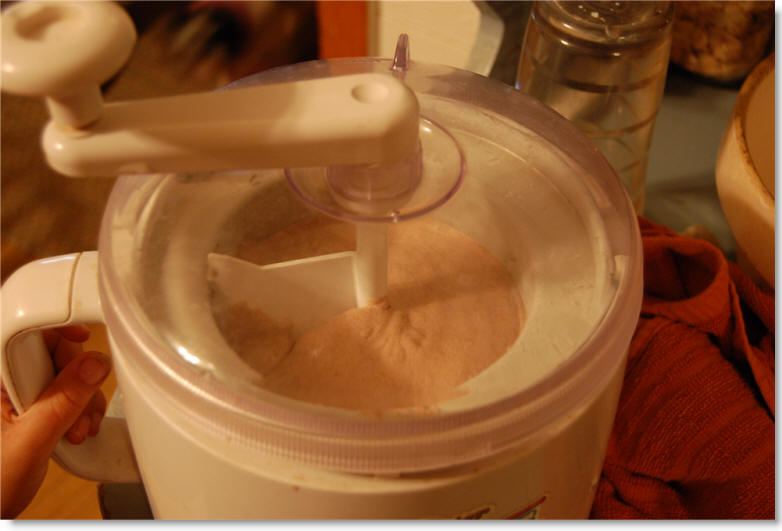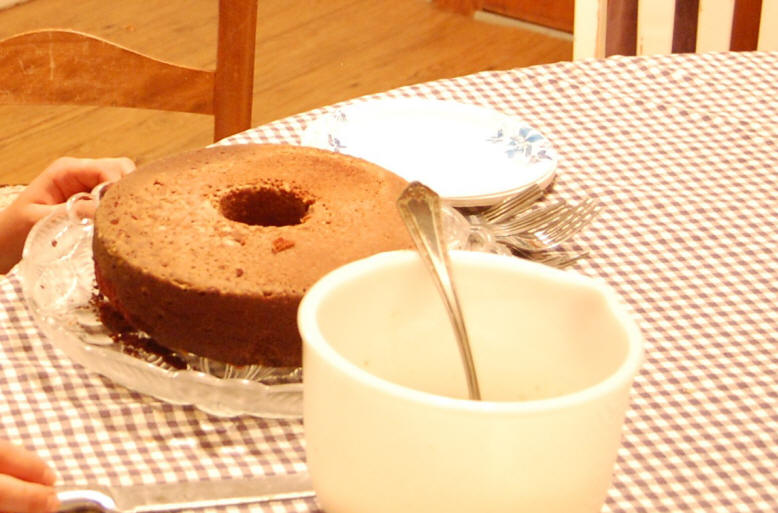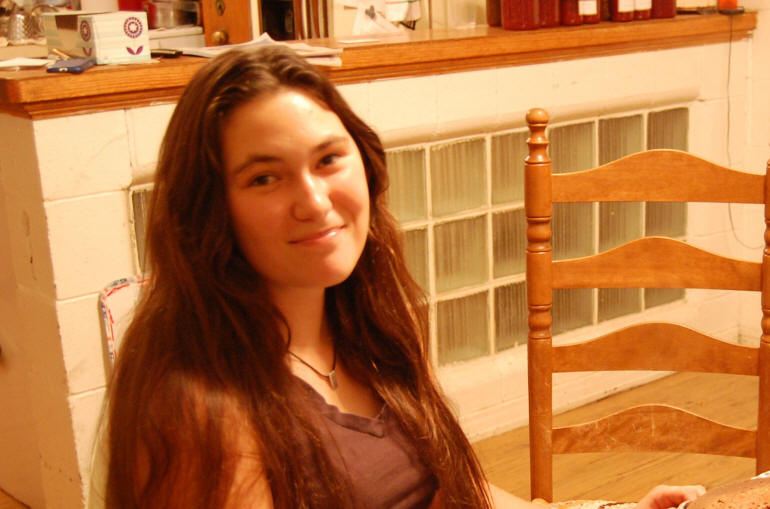 She was given some books, some shirts, and a couple of Tractor Supply gift cards.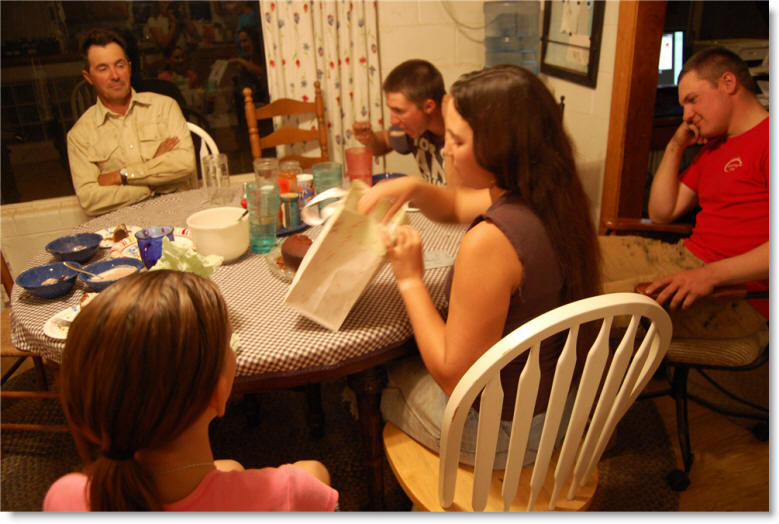 Experimental Jelly - Aspen and I pulled some frozen wild plum juice from the freezer. For some reason, it had never been made into jelly. We wanted to experiment with using honey to sweeten and chia seeds to thicken the jelly instead of the usual, store bought sure gel and sugar. We made several different varieties. The one pictured below is a combination of wild plum juice and raspberries.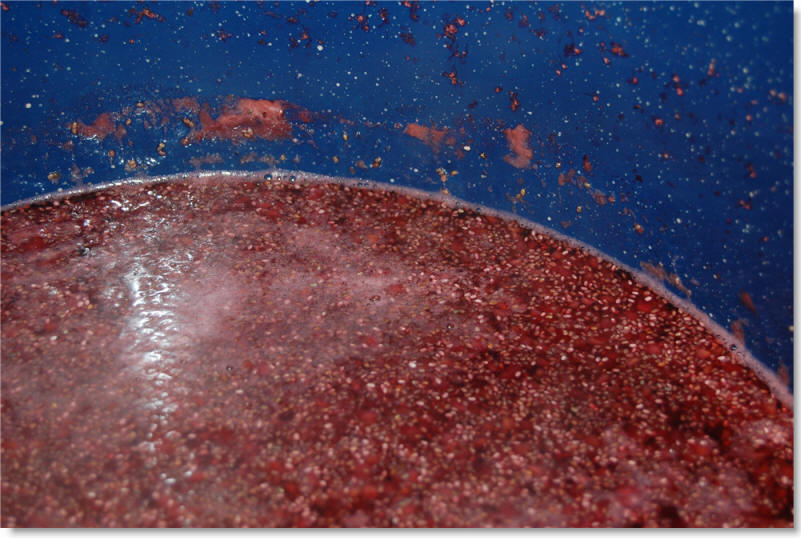 We used about 1 cup of chia seeds per gallon of juice.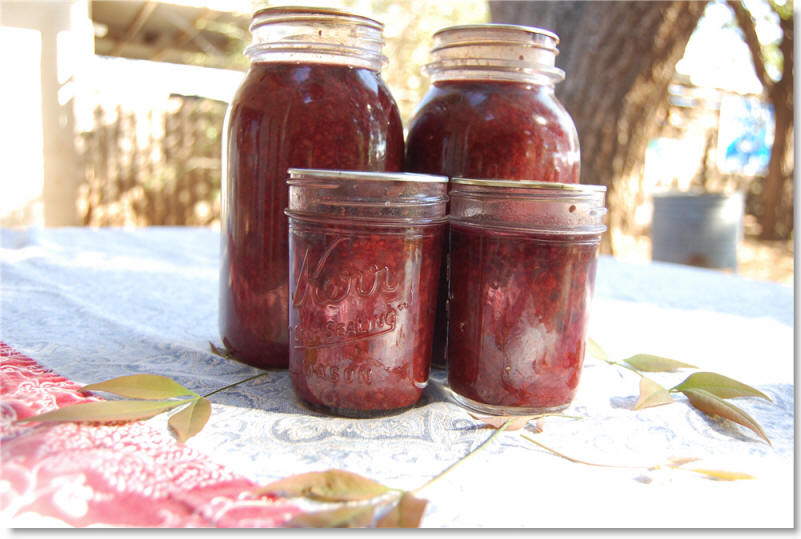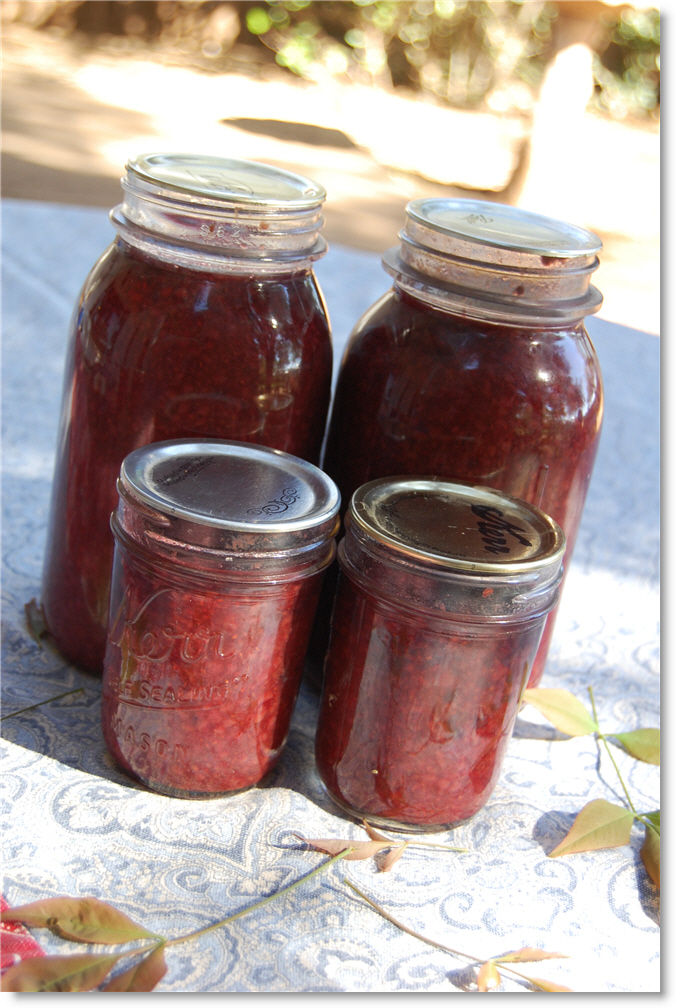 The result was yummy and tart yet sweet and just thick enough to stay on a biscuit. I'd say our experiment was a success. We tried several fruit combinations, such as raspberry grape, wild plum peach and wild plum raspberry.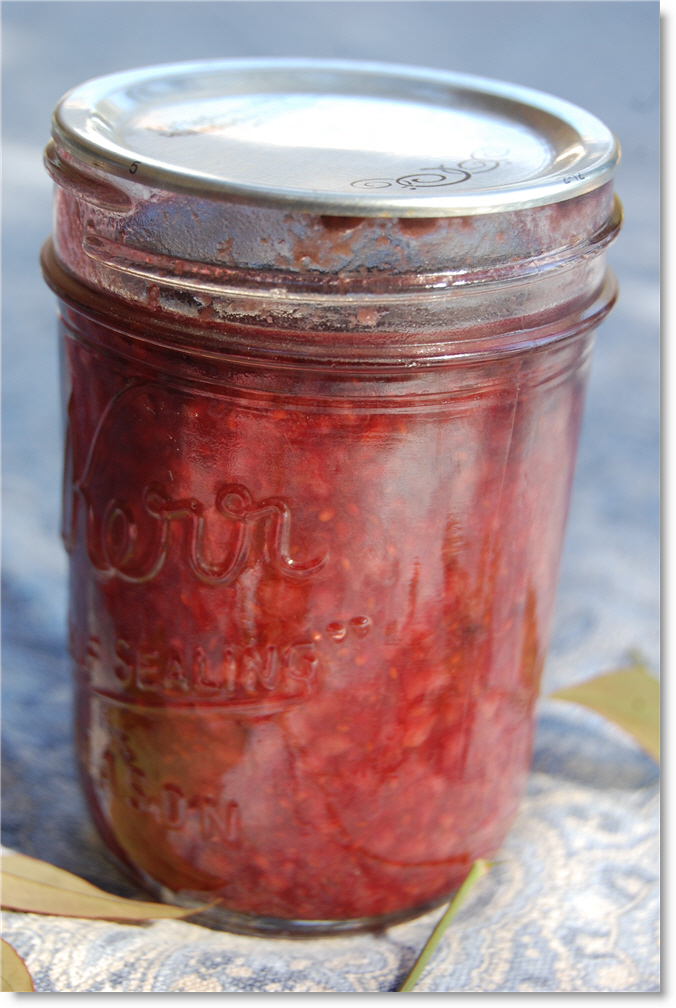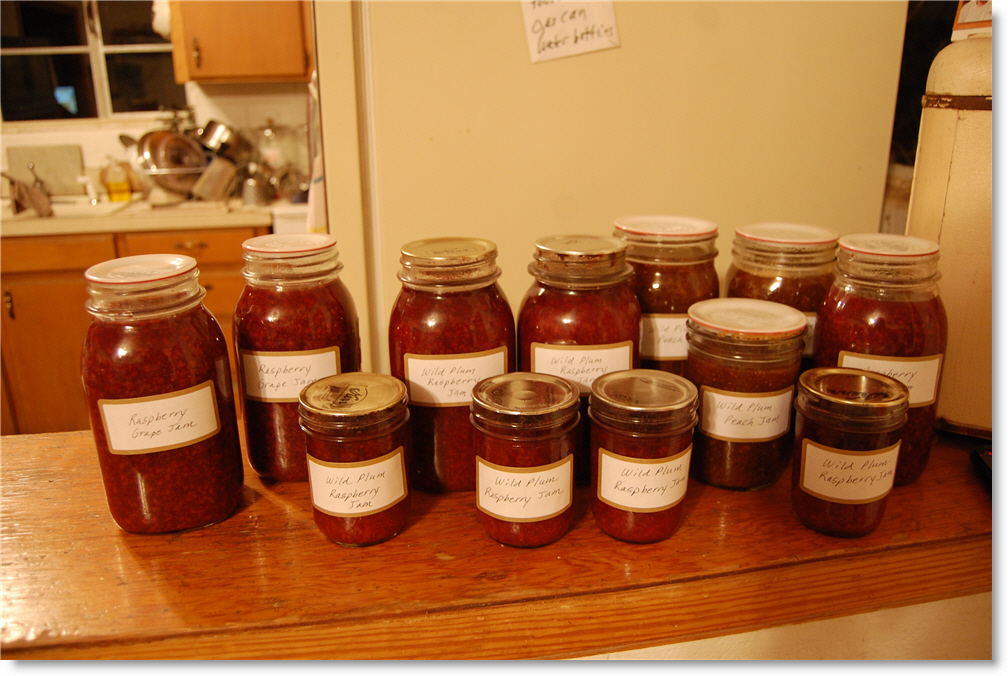 Wednesday, October 9 - Goldilocks - Everyone knows the story of the little girl who wandered into the Bear's house and ended up looking around for a place to nap. Rusty seems to fit the bill both in color and disposition.
I found him lounging here one day, but this bed seems a little too hard.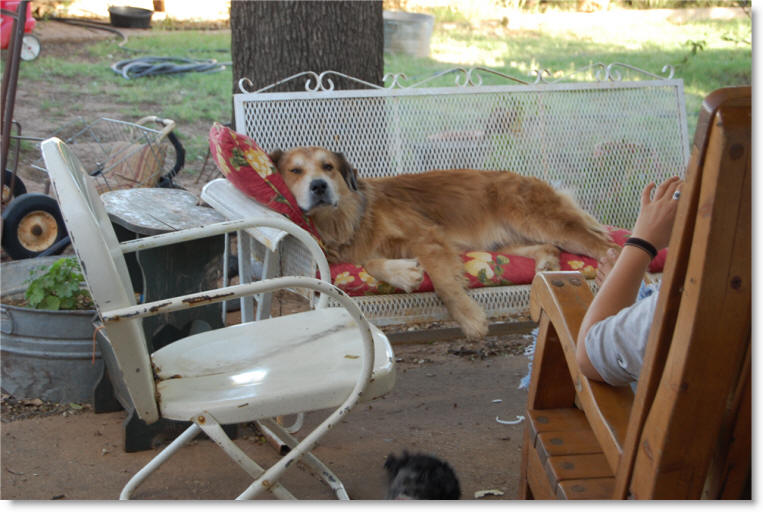 Another day he was trying out this dog bed even though it was a bit on the small side for him.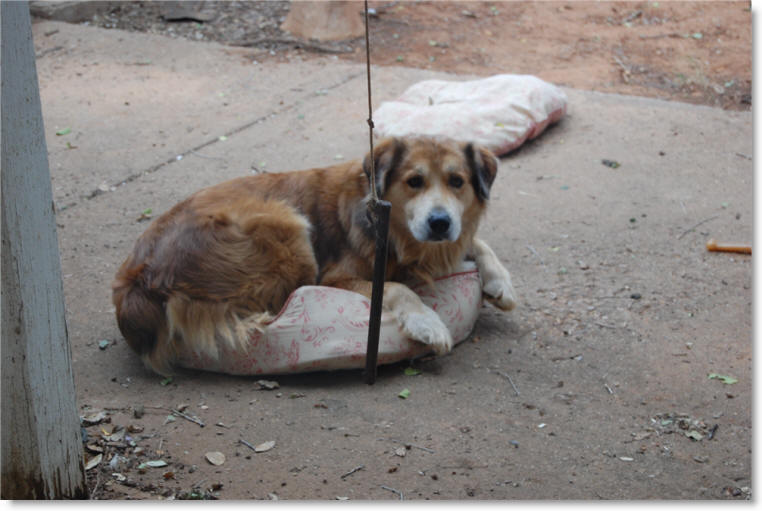 Then Mambo brought him this one that is just right .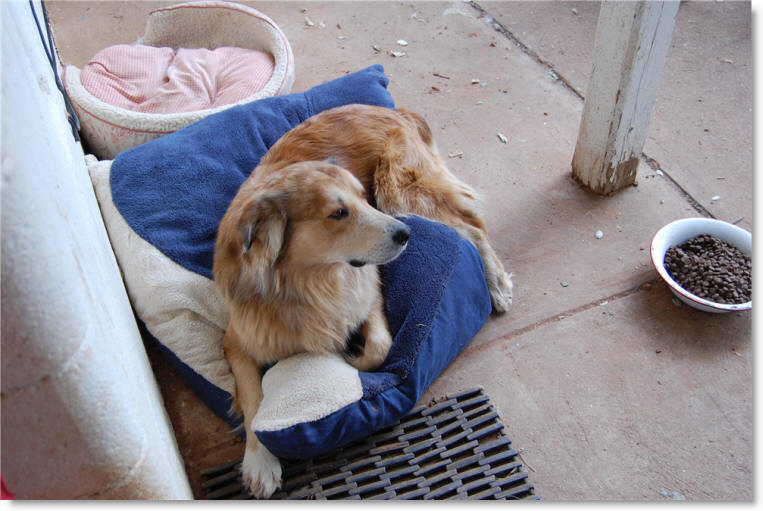 Unless...of course....someone tries to steal your bed...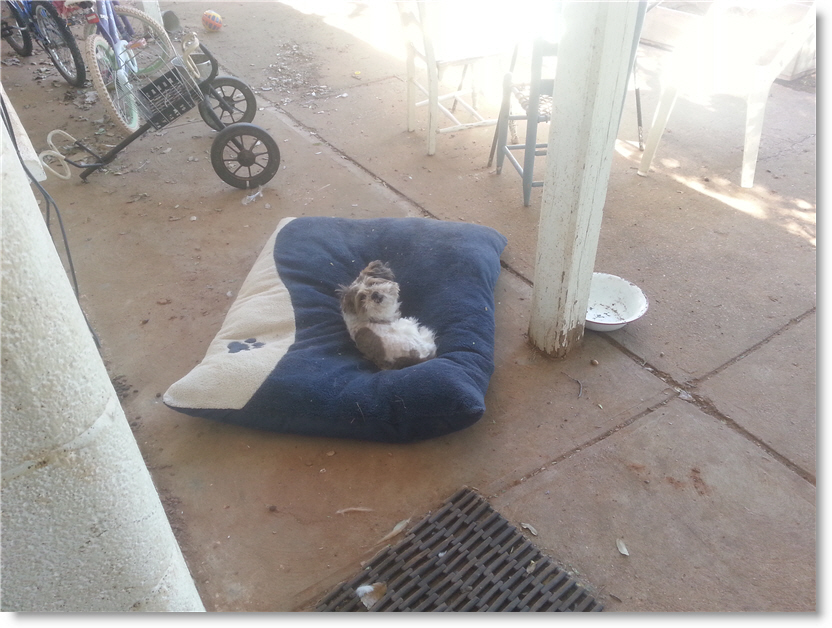 Making a Birthday Gift - By special request, Cimarron got out the leather working supplies to make a new leather cuff for Aspen. It was so interesting that a little crowd gathered.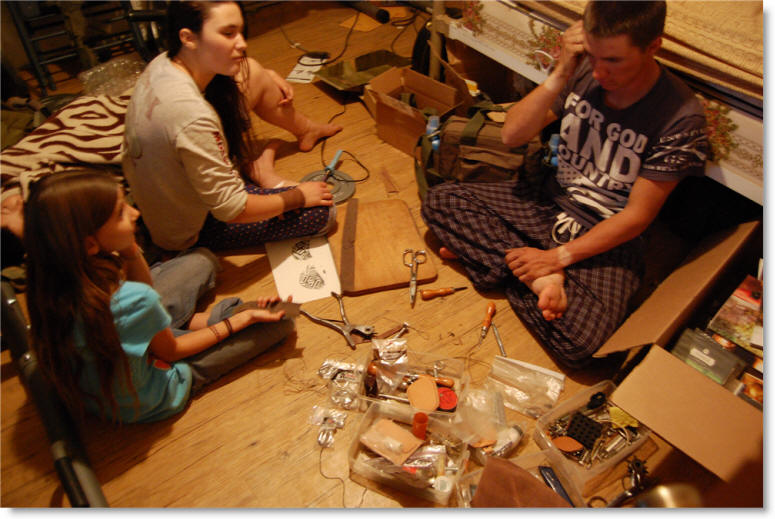 Tuesday, August 8 - Company has come calling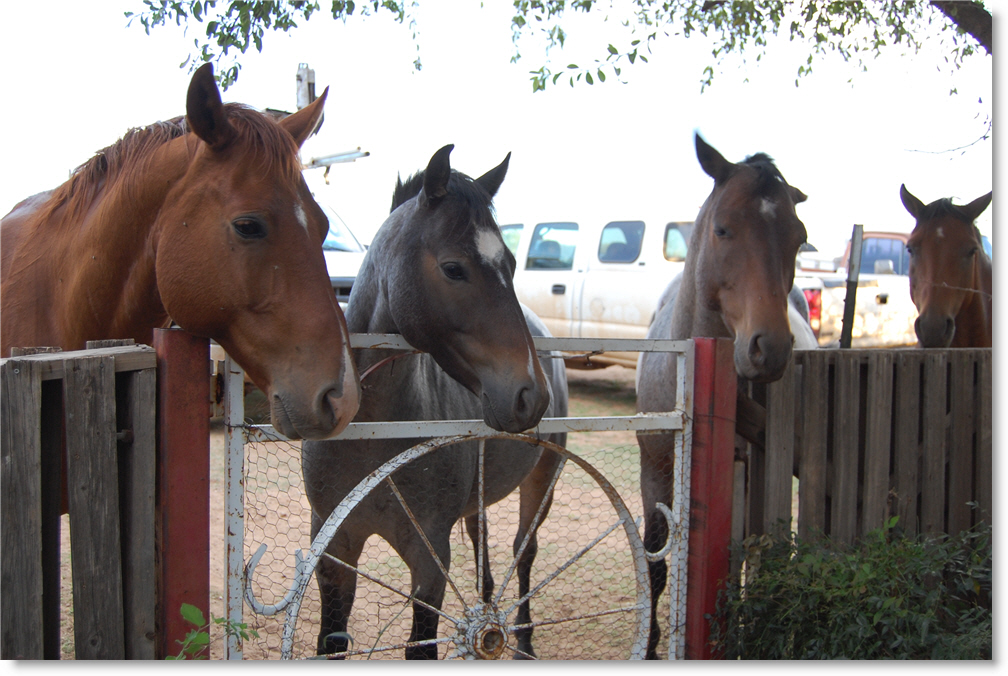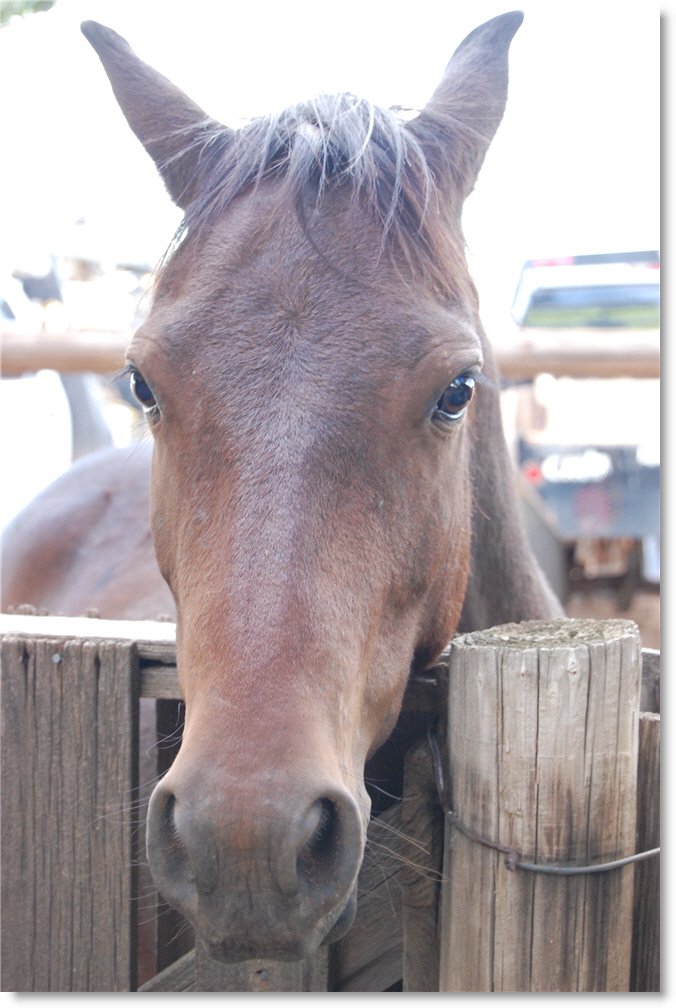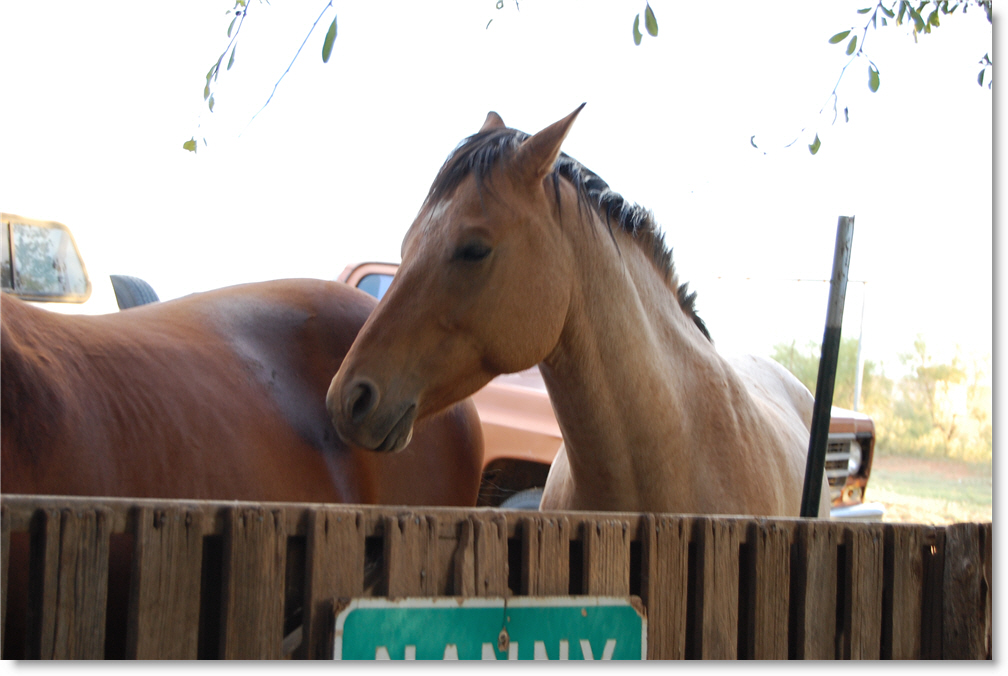 Rusty's unconcerned with the intruders.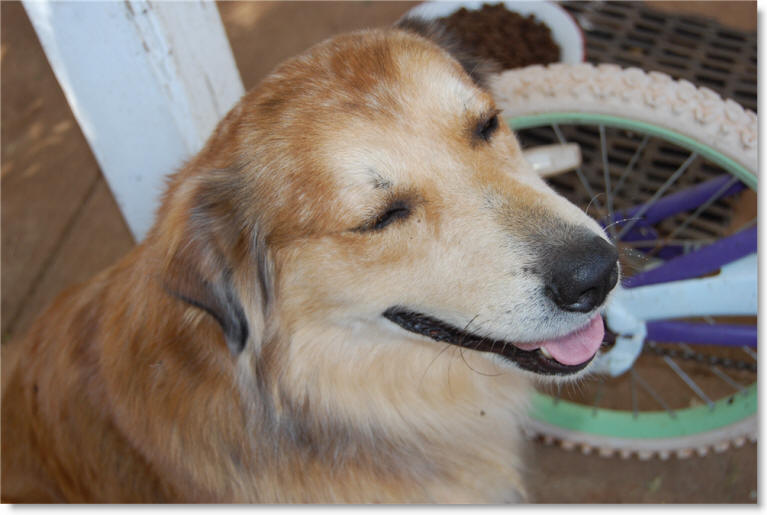 Unexplainable Carolina sightings.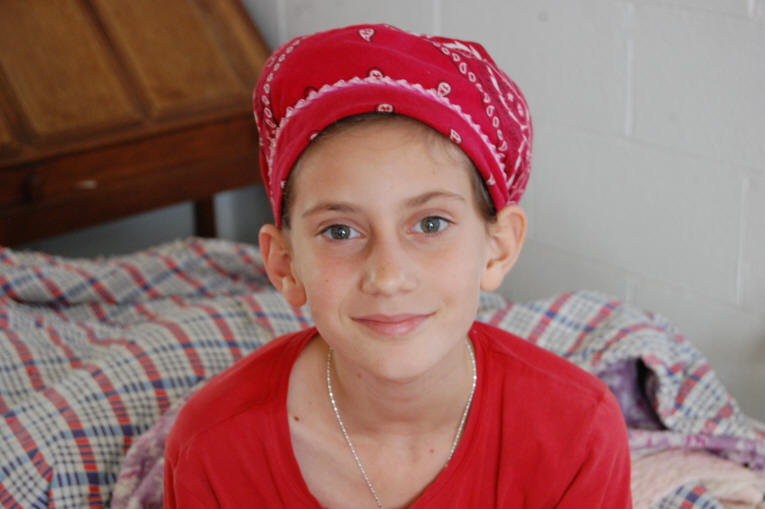 General Glove??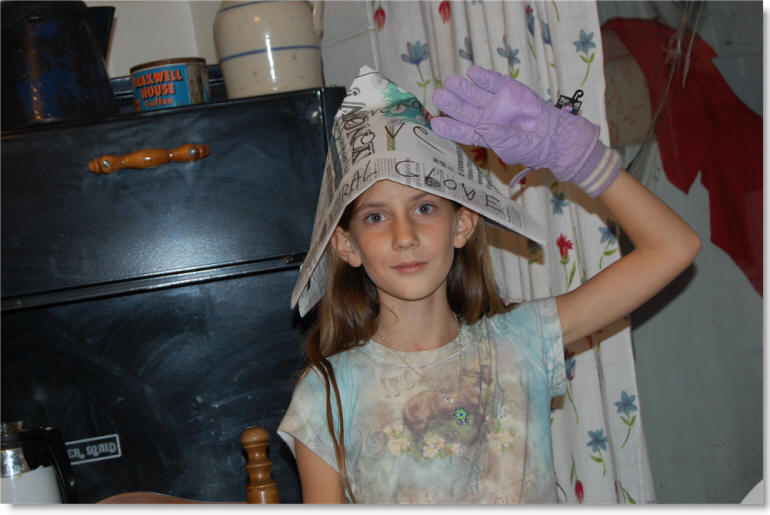 The Dance of the Umbrellas??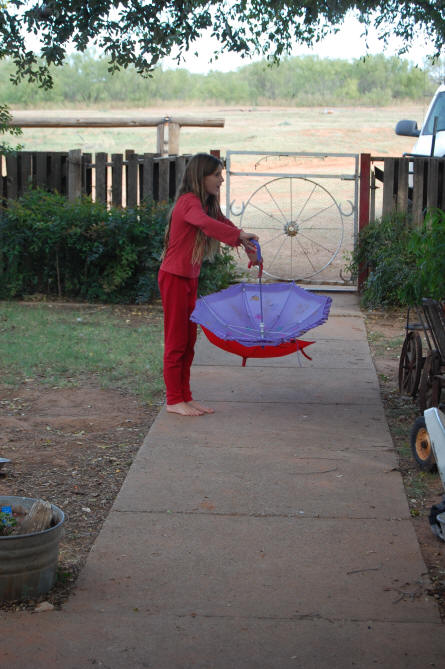 Friday, October 4 - Colorful Sunrise - See the panoramic version by clicking on the picture.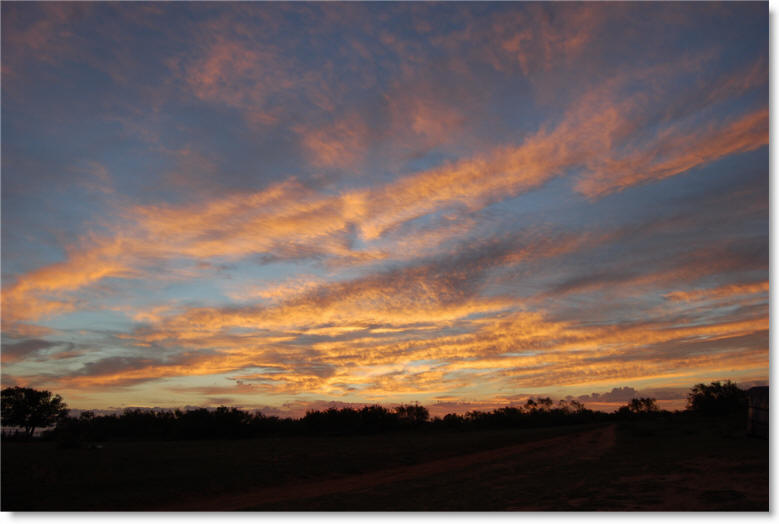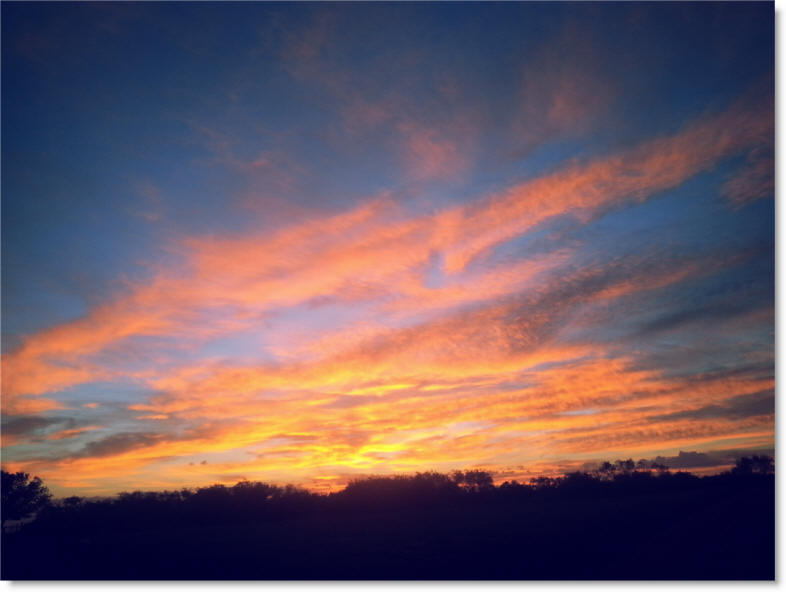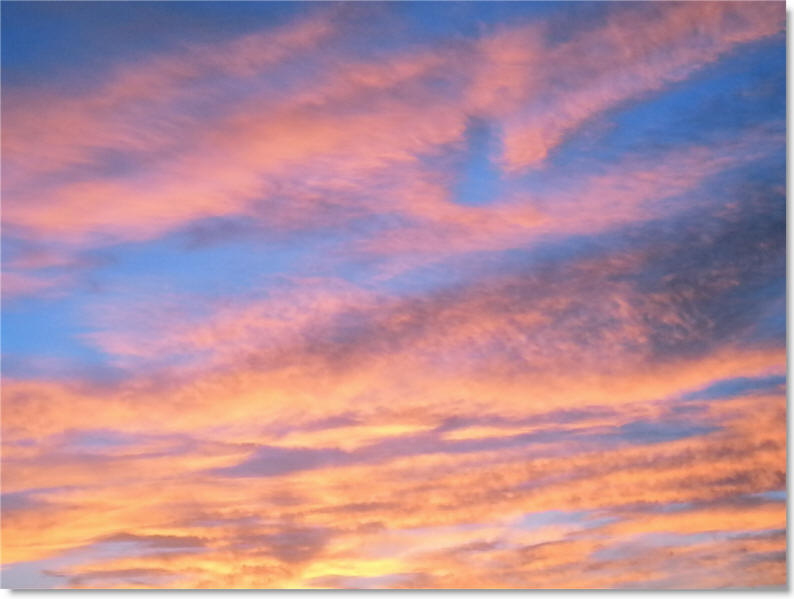 Thursday, October 3 - The Tea Cakes - Aspen cranked out a lot of goodies today. One of the recipes she attempted was a healthy version of Nannie's Tea Cakes. If this pictures makes you hungry, you'll have to visit Aspen's blog to get the recipe for yourself.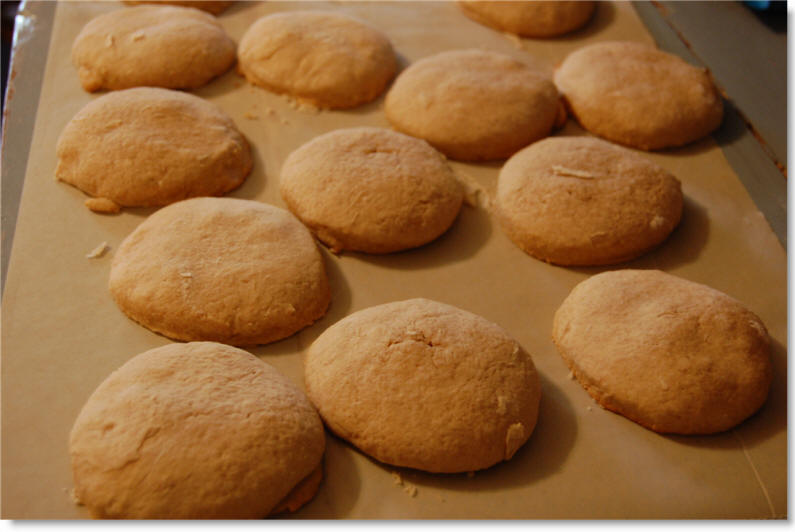 The best thing about these cookies, however, are the funny pictures of the kids eating them. See the slide show by clicking here.
Spectacular Sunset Pictures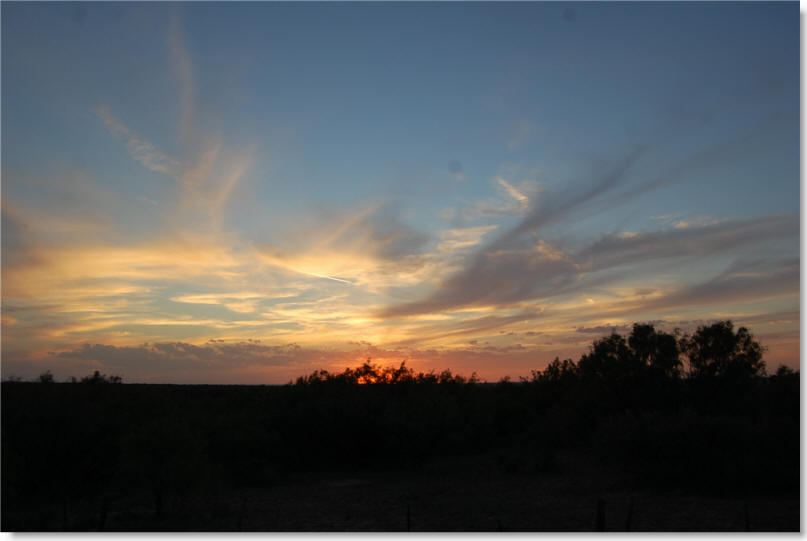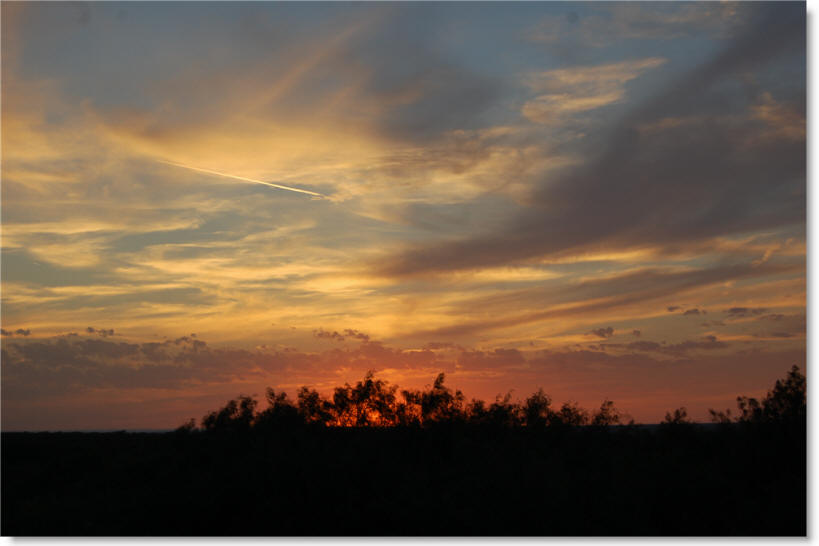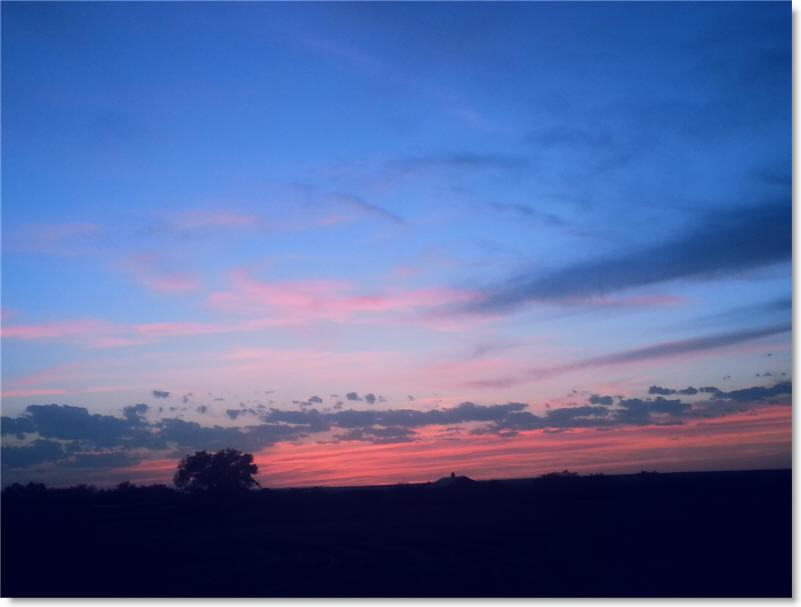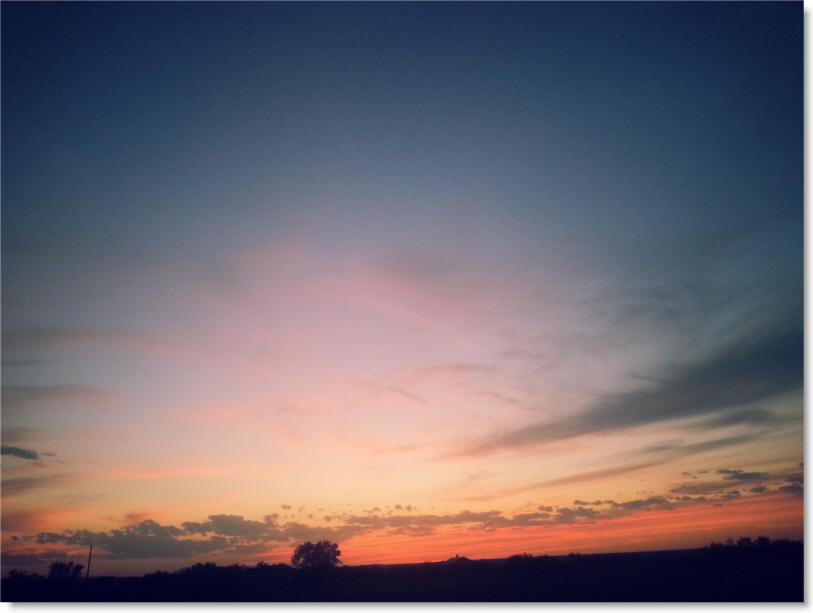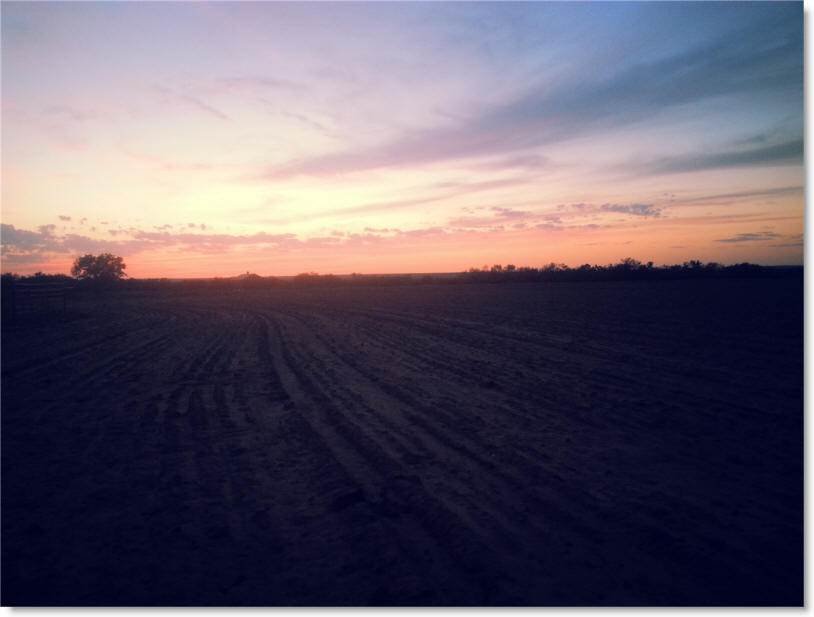 Tuesday, October 1 - More Good Art - Stockton and Carolina turned out these masterpieces today. First, they drew pictures of some of their fish, then, they cut them out and put them on construction paper with some cut out seaweed.
Stockton's picture.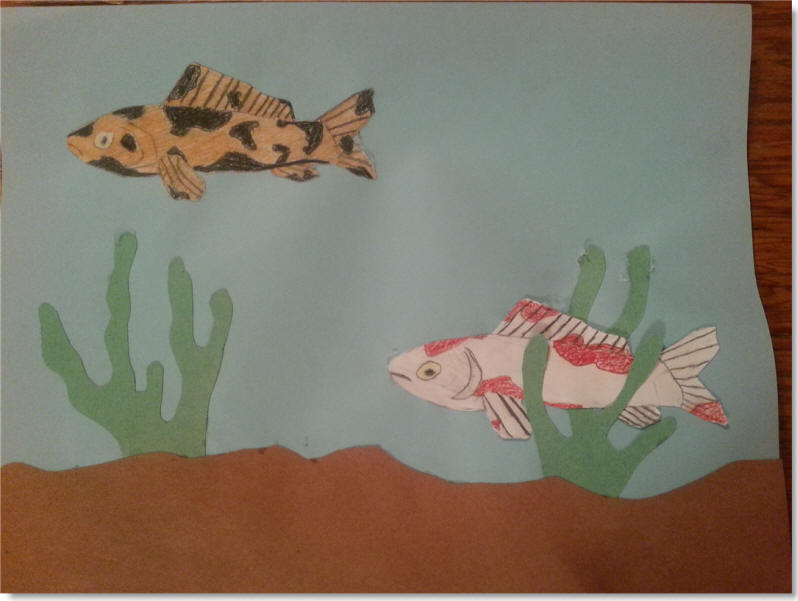 Carolina's picture.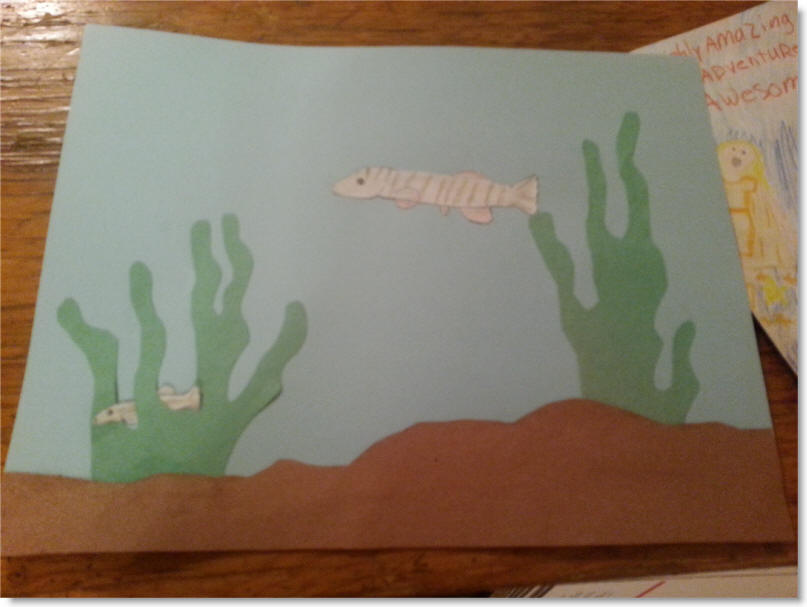 Carolina also wrote a story about her and Elaine Phipps. Carolina is "Awesome Girl" and Elaine is "Incredible Elaine". She got the idea from her American Girl magazine, but she wrote a really inventive story with cute illustrations throughout.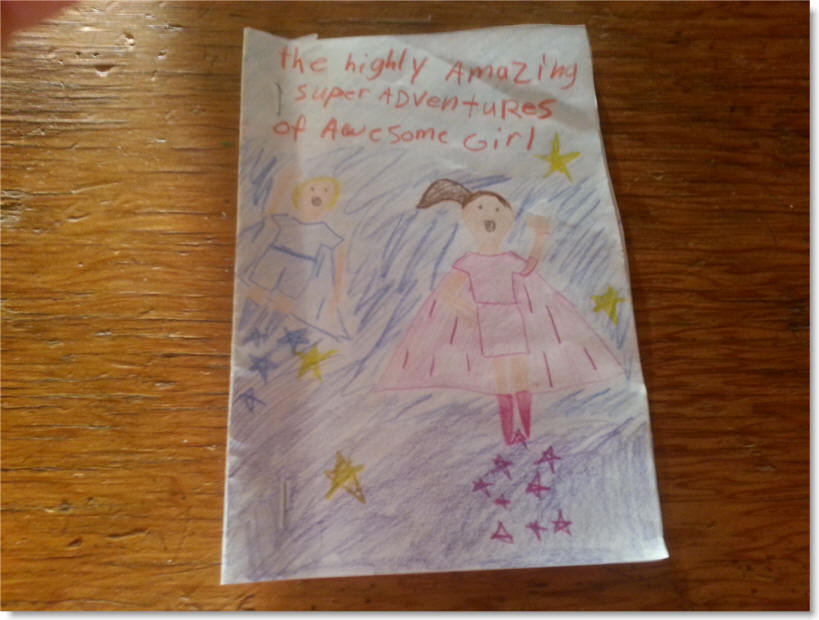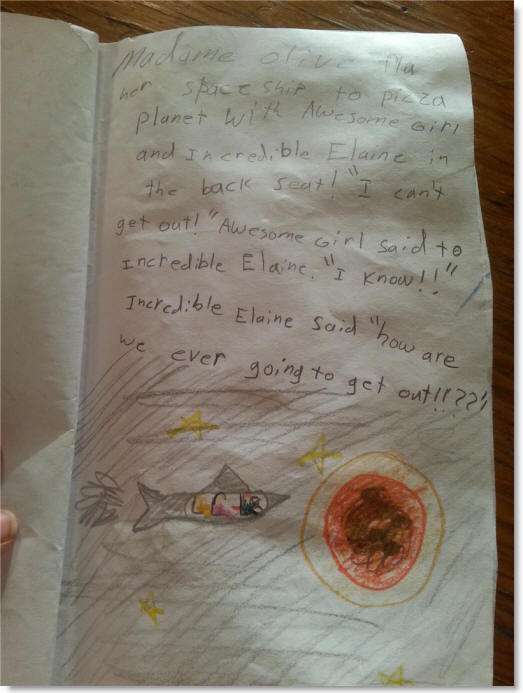 Trimming the Dog - Time for Coconut to get a haircut. At least she lays still.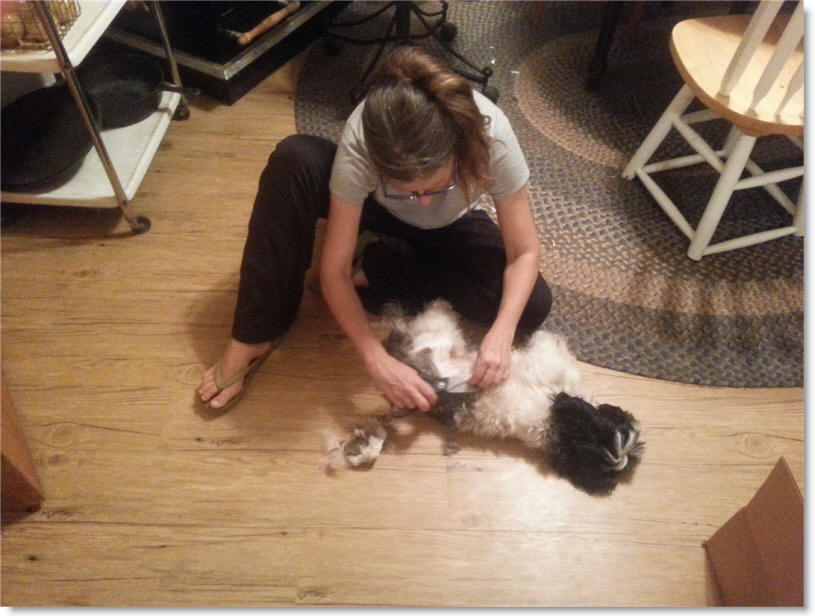 If you haven't already, check out the never-before-seen or published September 2013 News! Click here.