February 19 - 26 - Trip to San Antonio Film Academy and Festival - Atlanta, Cimarron and Laredo along with Grant and Caleb Phipps, attended the San Antonio Independent Christian Film Festival Academy for future filmmakers this week. Accompanying them for the entire week were Aspen, Desarae and Anthony Phipps, and Cari Hall.
Cim, Caleb, Grant and Laredo off to class.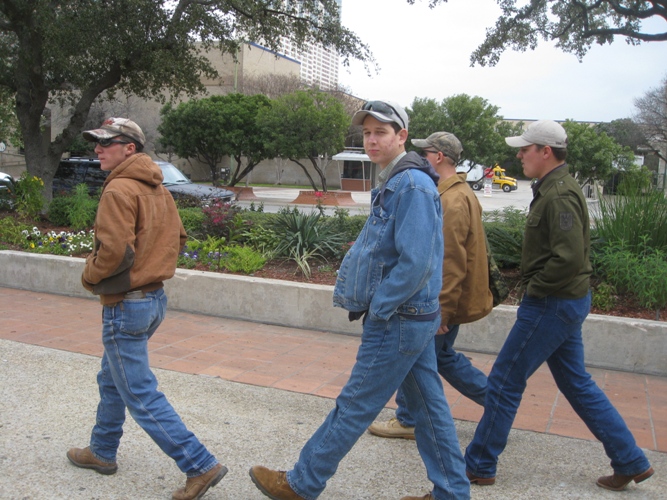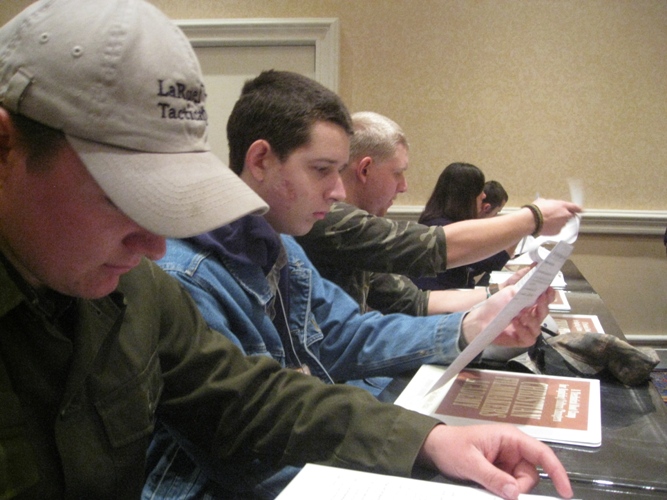 Atlanta at the Alamo gates.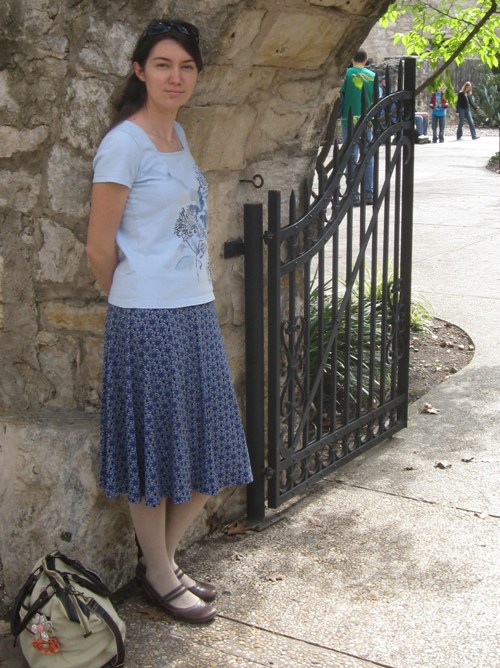 Laredo, Desarae, Anthony and Cim on the streets of San Antonio.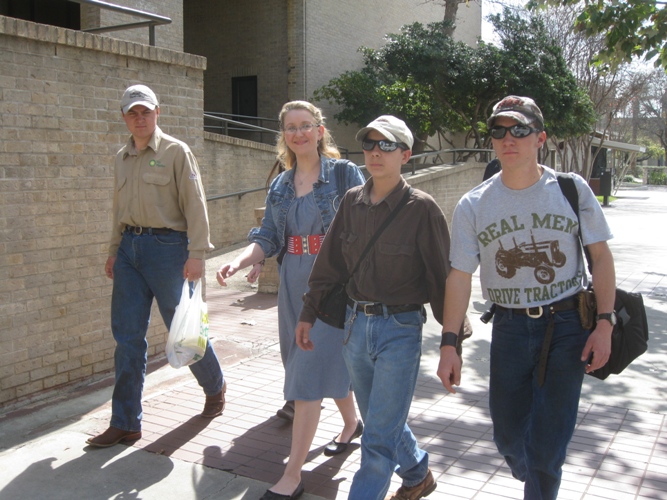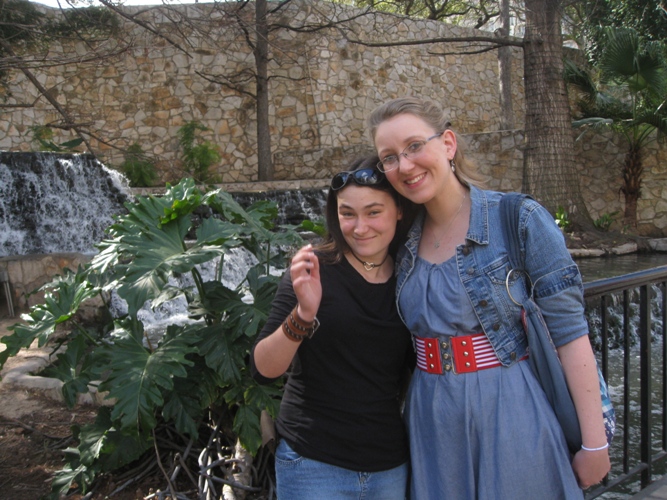 Ice cream break.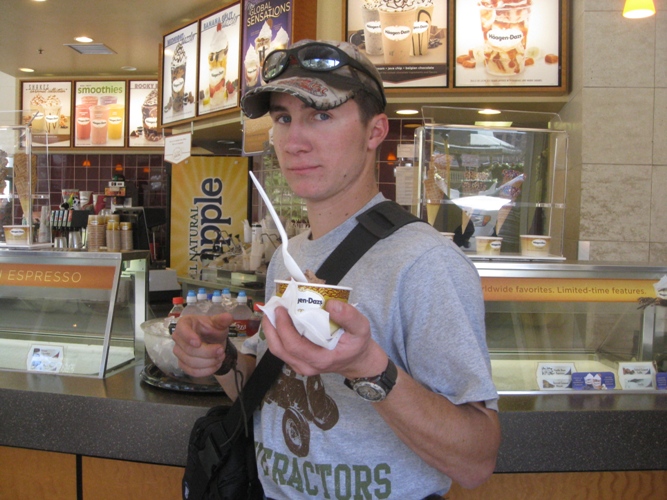 Wednesday night they visited a take out pizza place called "Big Lou's" for obvious reasons.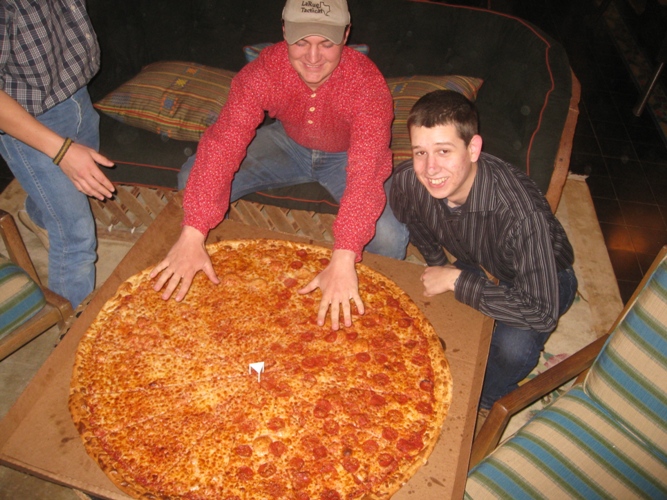 Cari and Grant ready to dig in.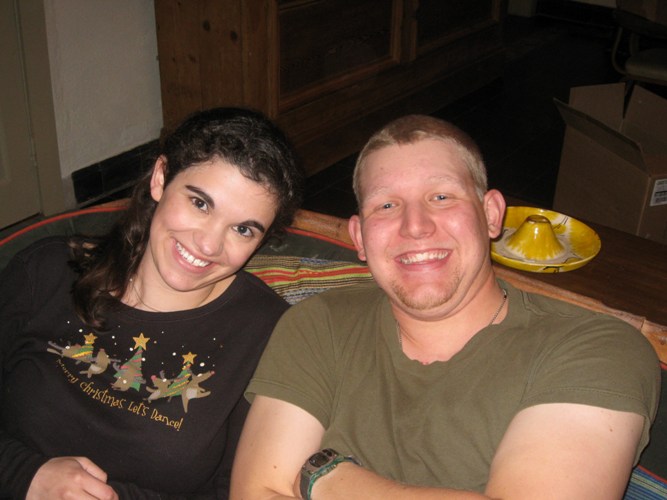 Silly shots with a prop found at the rental house.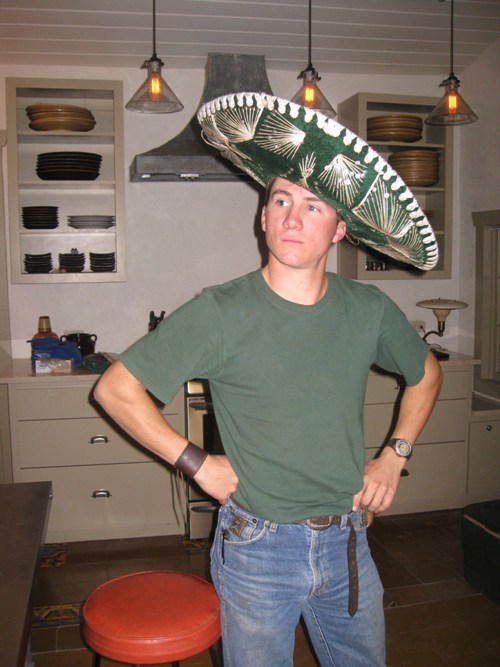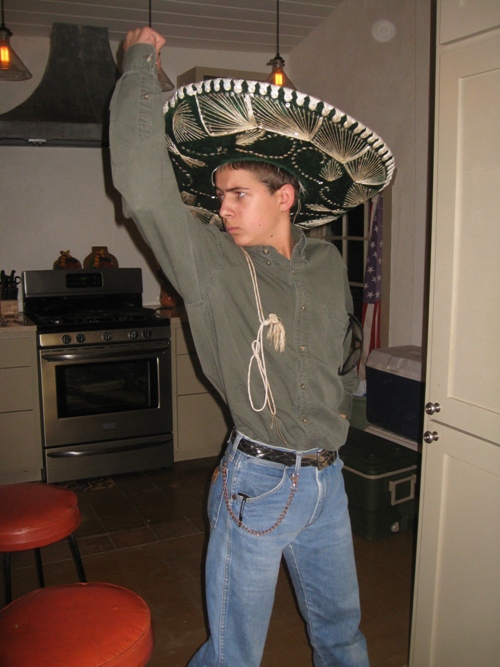 Enjoying some time at the river walk.
Awesome shot taken by Cim.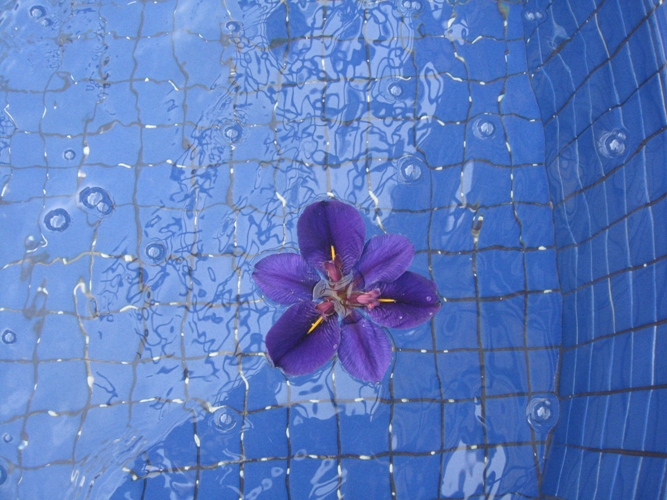 On Thursday, Windy, Stockton and Carolina along with Quint and Regina Phipps and their little ones, join the group in San Antonio. Nathan decided to stay home and try to pay for this outing.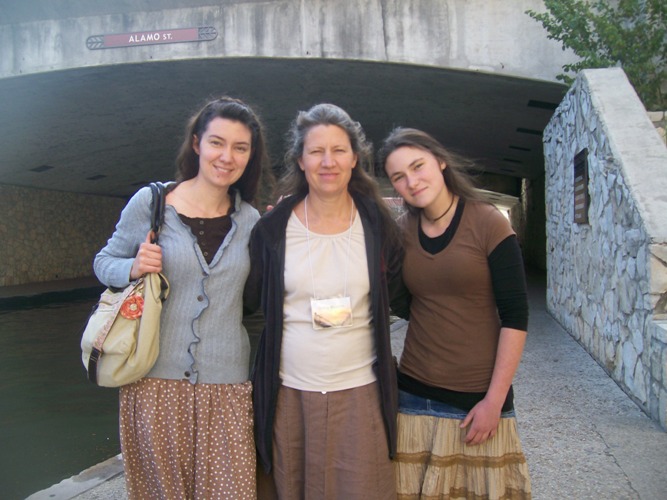 Stockton's favorite store. Across from the Alamo, called "The King's X", featuring toy soldiers from all battles in history.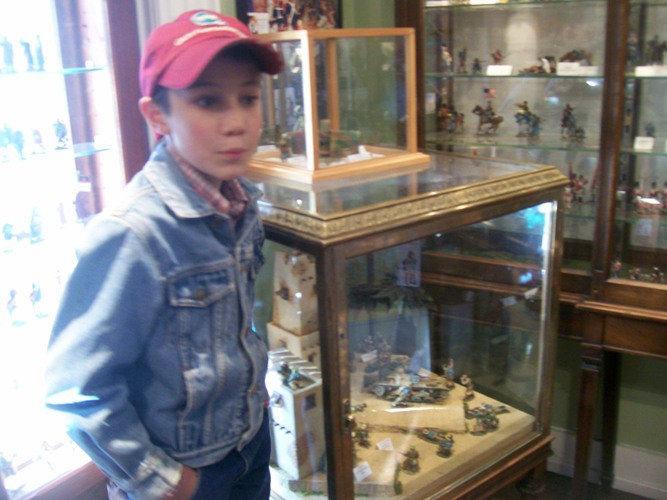 Since during the time we were there it would have been the anniversary of the 13 day siege of the Alamo, there were reenactors around to talk to the crowds.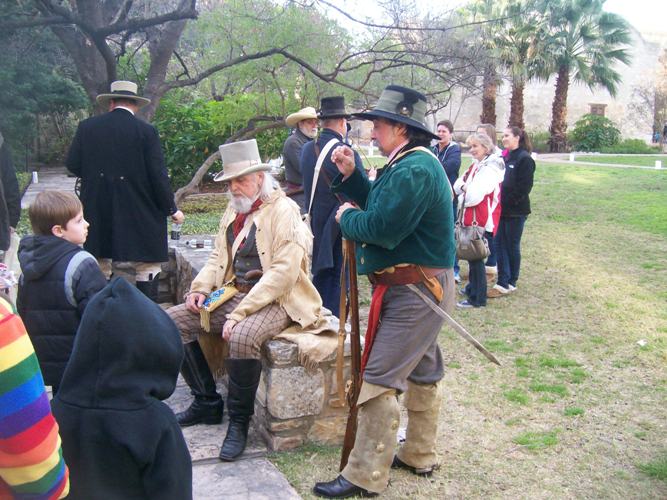 Atlanta quizzes this reenactor on his costume.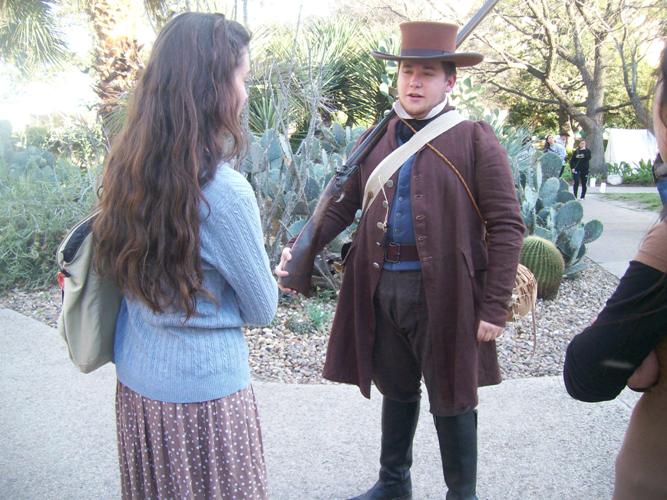 Josiah and Elaine Phipps pose with Carolina and Stockton in front of the Alamo.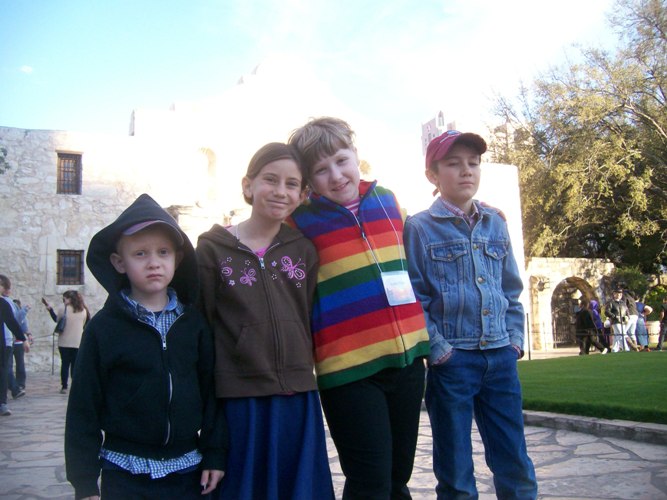 One day we visited the old mission San Juan Capistrano which was just around the corner from our rental house.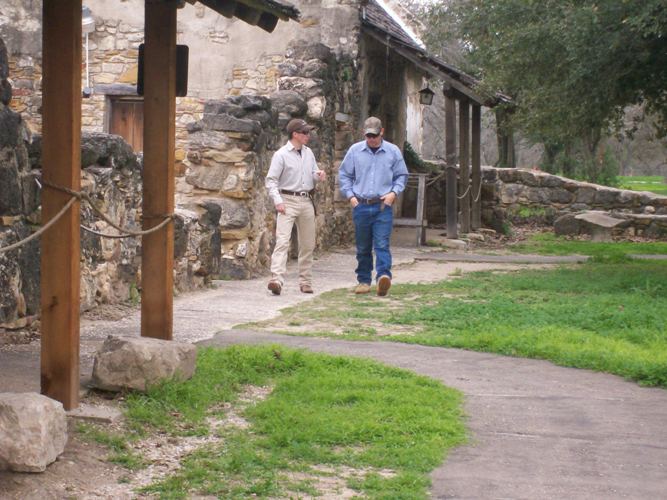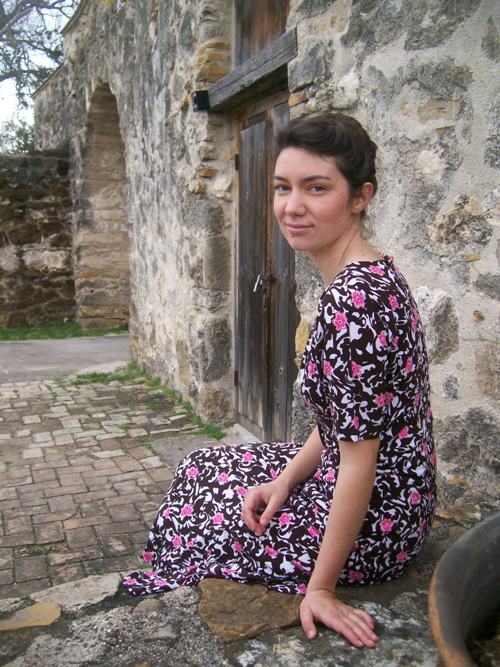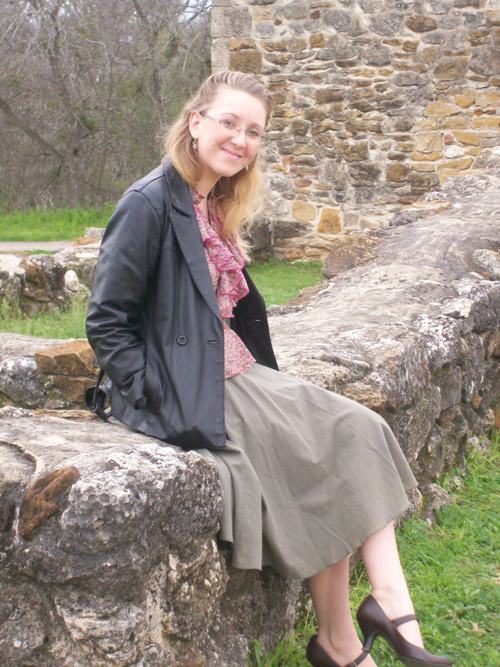 Enjoy this video of our morning at this old mission.
Another day at the Alamo. It's very hard to stay away from it.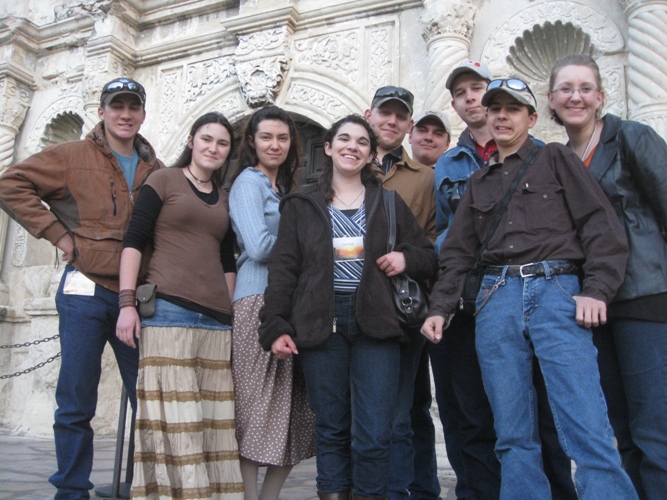 The Phipps family.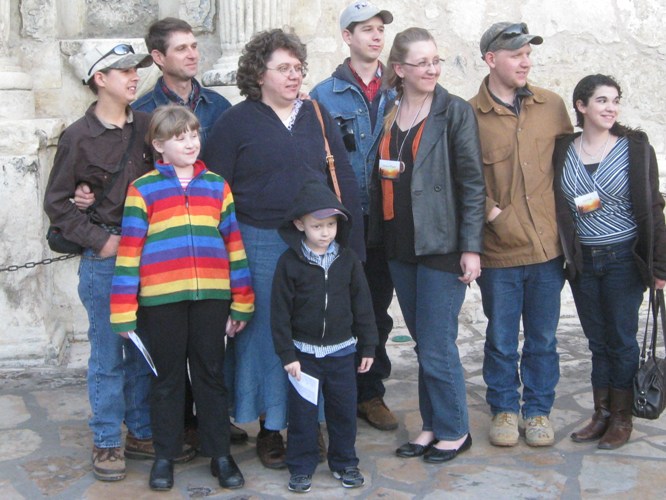 Reenactors fire cannons in front of the Alamo.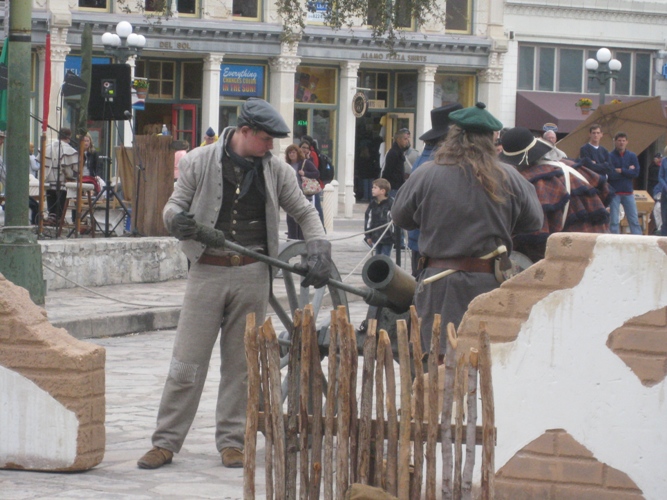 Reenactors pose for this shot.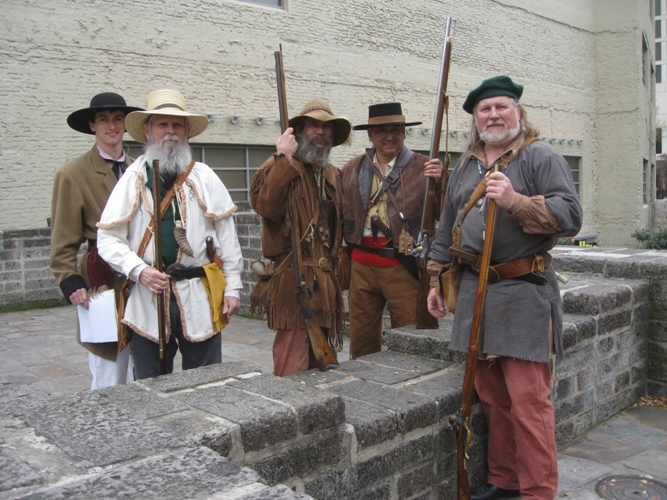 Windy and Carolina on the river walk.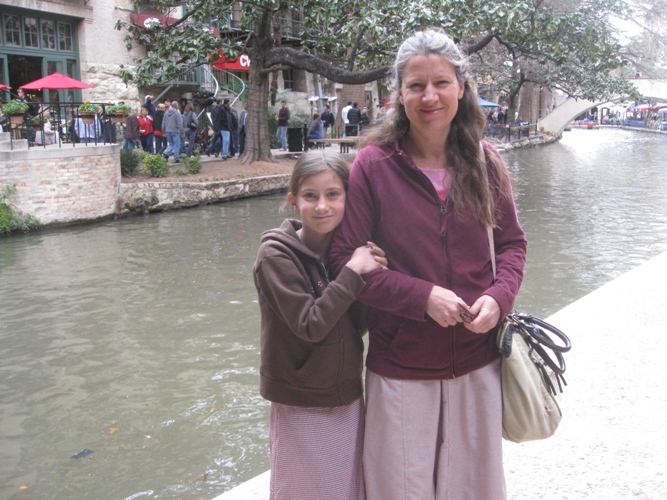 On the last night of the film festival when the awards are given out, everyone dresses up.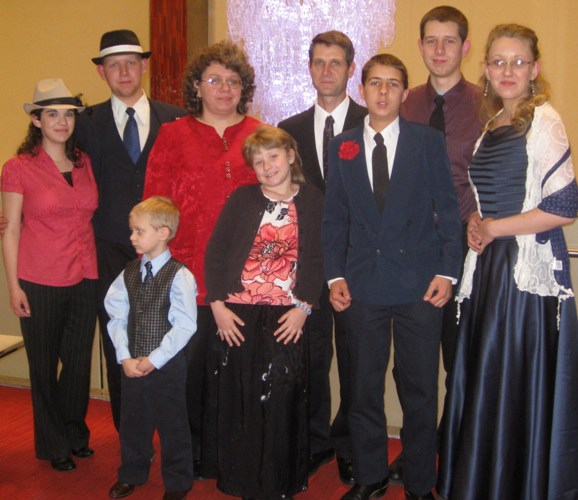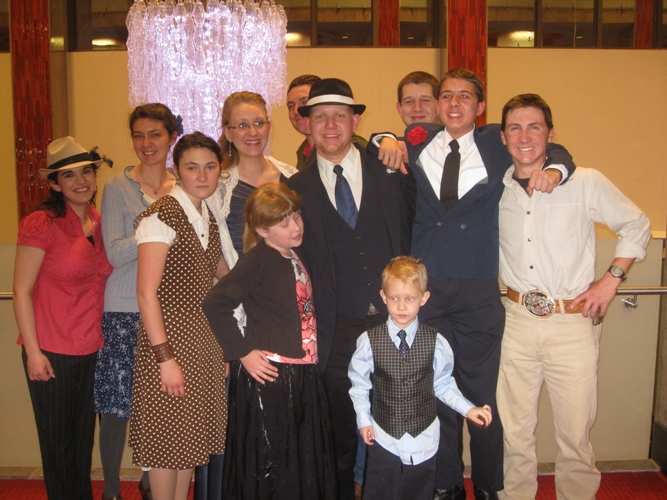 Saturday, February 18 - Spring Dance in Plainview - A group of home schoolers gathered for a "spring" dance even though the weather felt more like winter. We had a large group and everyone had a great time.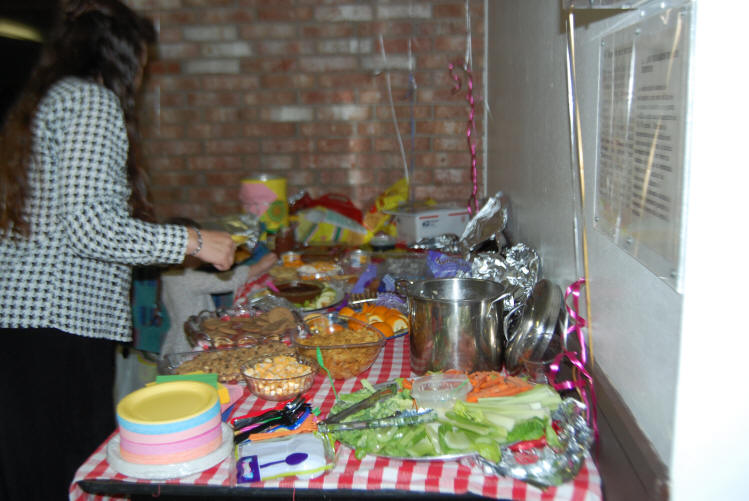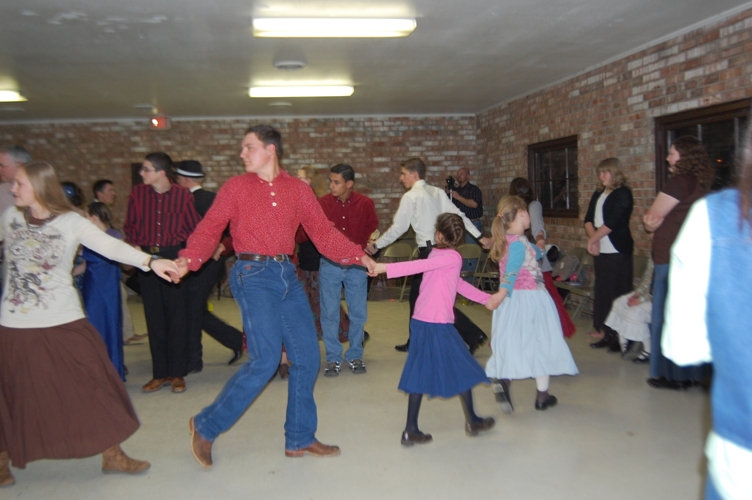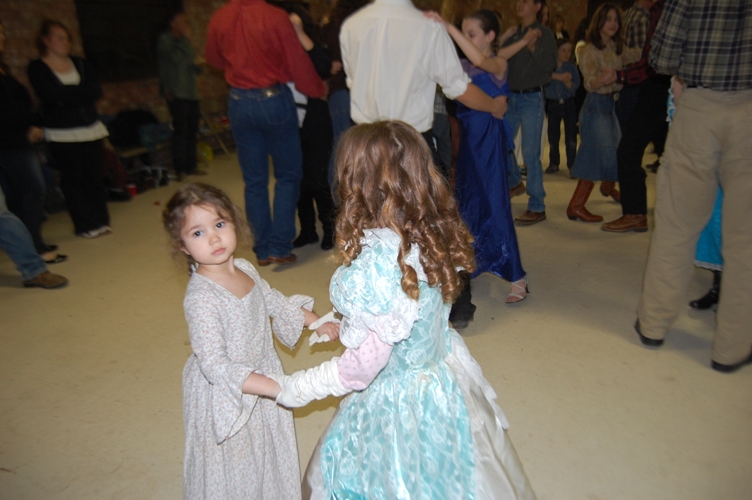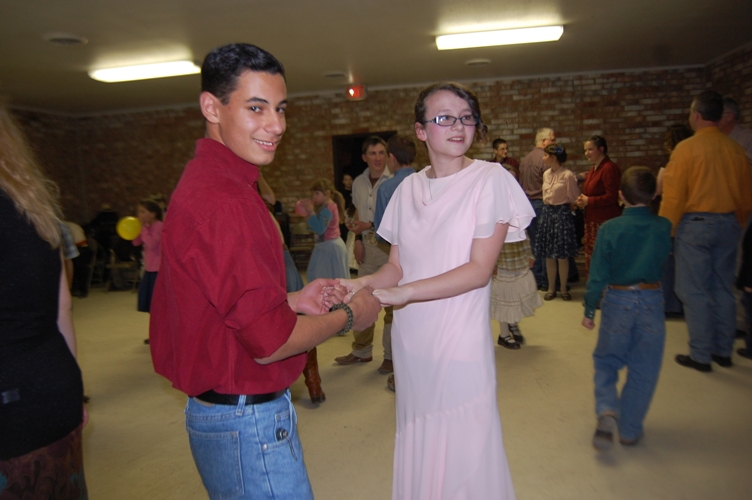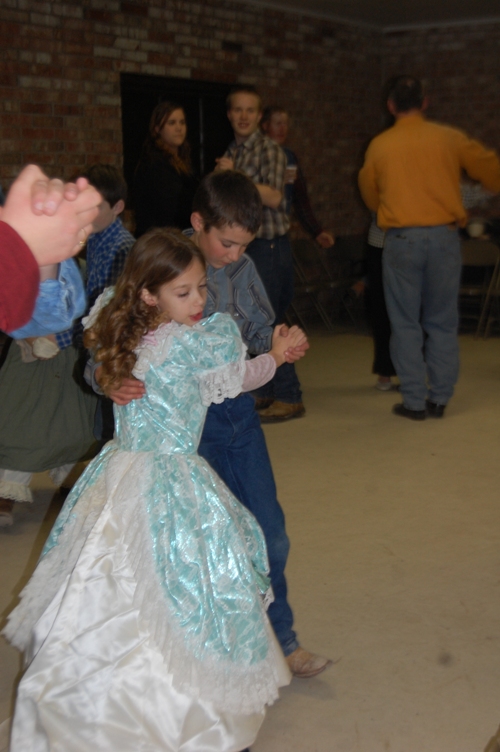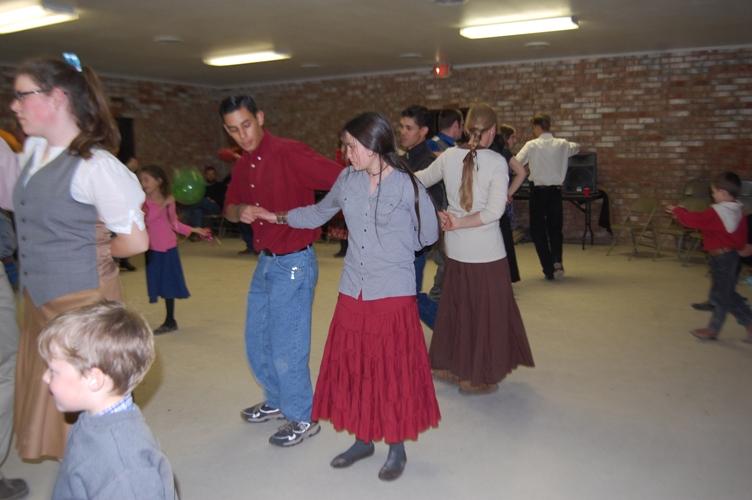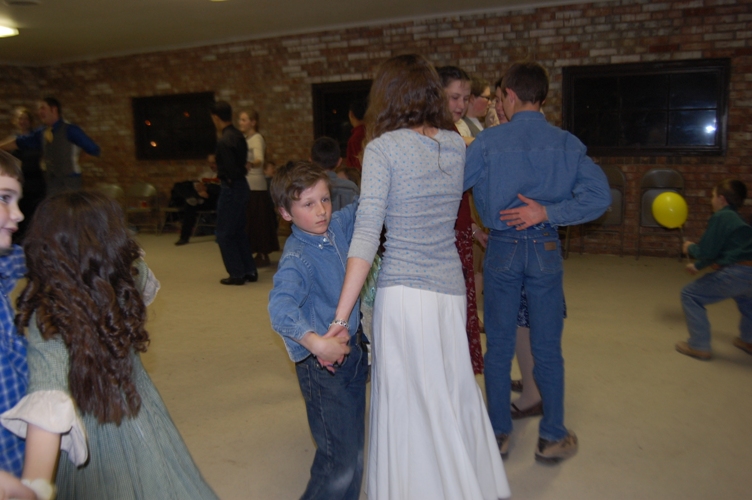 Watch some of the wild and crazy dance moves here:
Homeschoolers from across the region meet up in Plainview on February 18, 2012 for a time of dancing and fellowship. Here are a few videos clips taken throughout the evening.
Friday, February 16 - Everybody Loves Bobby - Rusty likes the new calf. He likes to lay beside him and lick him. He tries to get him to play, but so far it hasn't worked.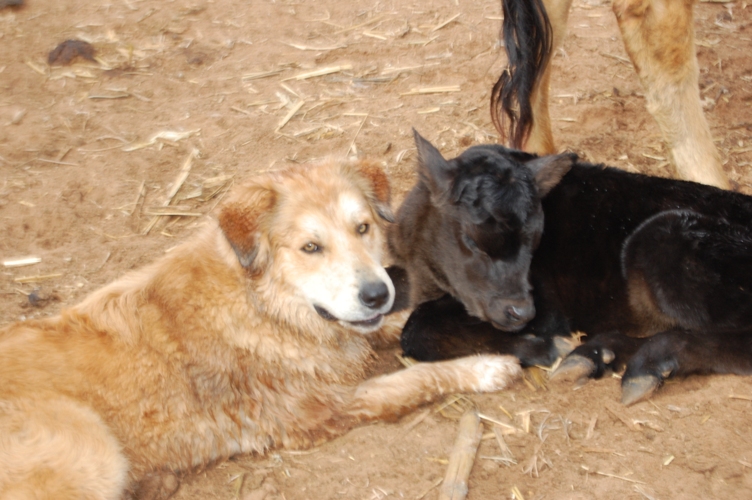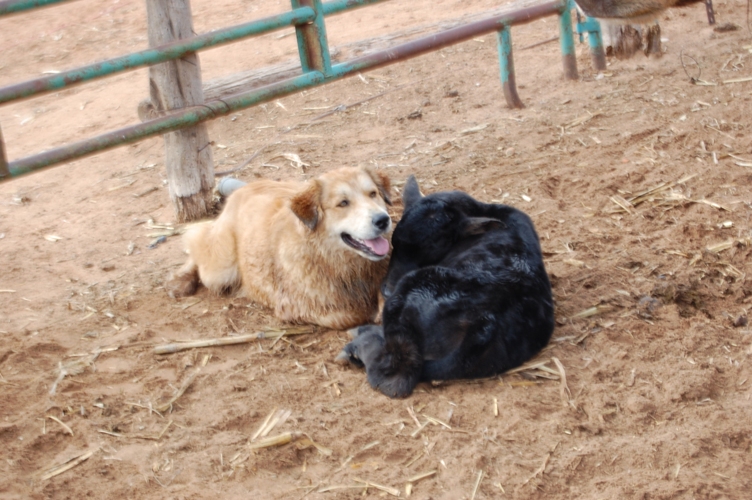 Carolina decided to name him Bobby. You have to love on these baby calves at the first, because they don't stay small and cuddly very long.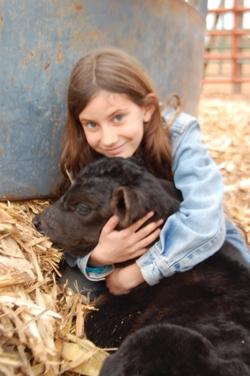 Thursday, February 15 - New Calf Born - Right before dusk tonight I got a call from Aspen at the barn. She had gone to lock up the chickens for the night and found one of our milk cows, Bessie, just giving birth. We all ran out there for the event. Atlanta and I had to help her a little bit and give the baby a pull to get it out. A healthy baby bull was the result.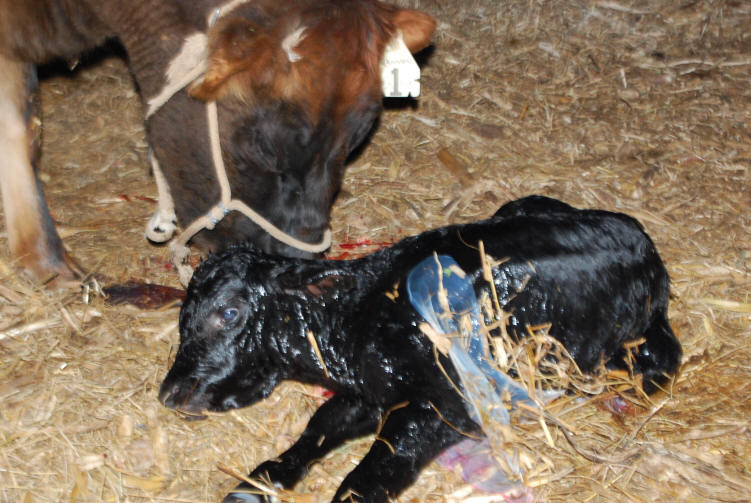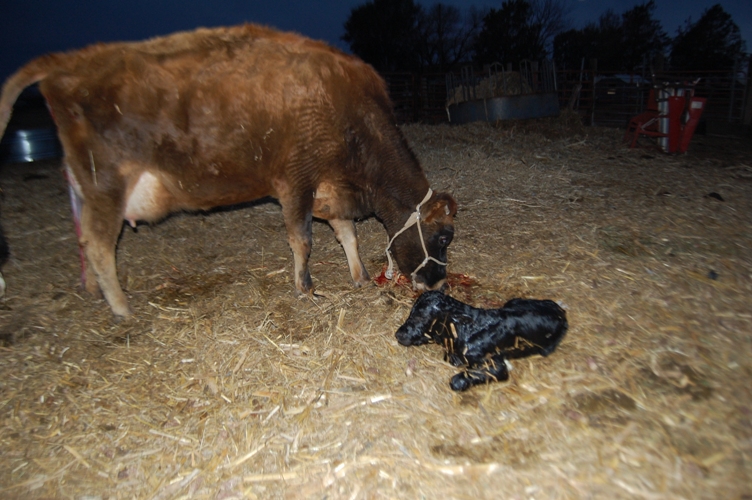 Earlier that afternoon, Rusty greets Jerry, the UPS man. Back in the house, Gypsy seems to be enjoying her afternoon nap.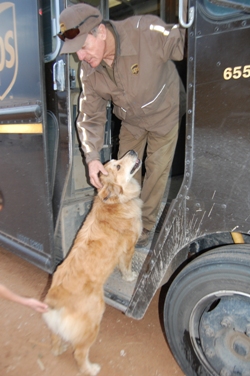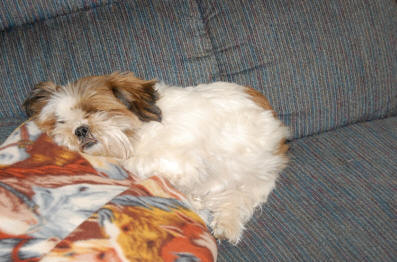 Stockton was reading out of a naval battles history book. He was reading about the ships used during the War Between the States. The next thing I knew, he had made these two models of the Virginia and the Monitor.
Wednesday, February 15 - Large Chicken Cage - Today the boys were working again on Aspen's poultry pens. The first set they built are especially designed for her smaller breeds. Today, they started on some cages for full-size birds.
Even Grant Phipps came over today to lend a hand.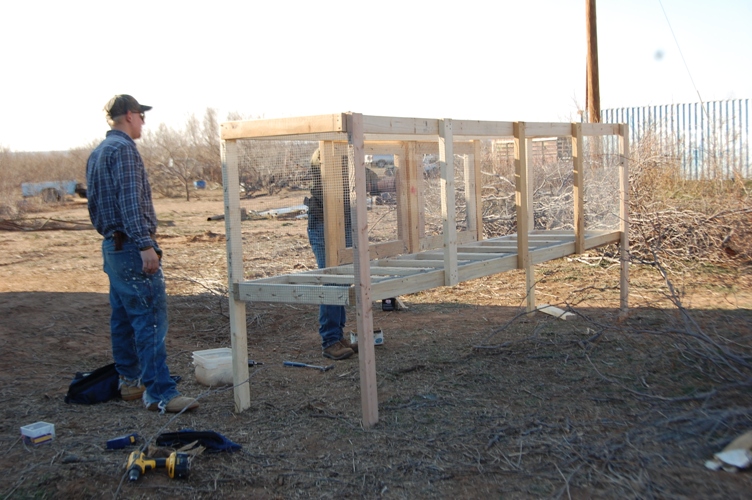 Taller and larger, because her large breeds are also more numerous.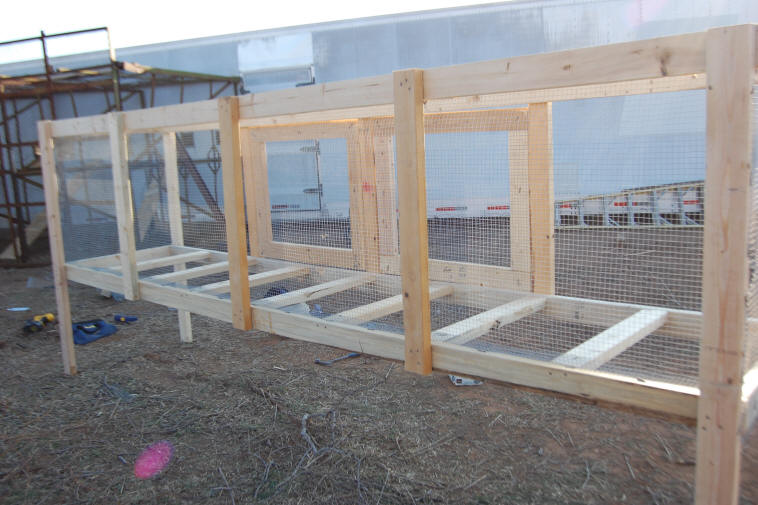 Sunday, February 12 - Unexpected Snowfall - A nice wet snow fell today. As it was beginning to fall, Atlanta came in for the camera to capture these pictures.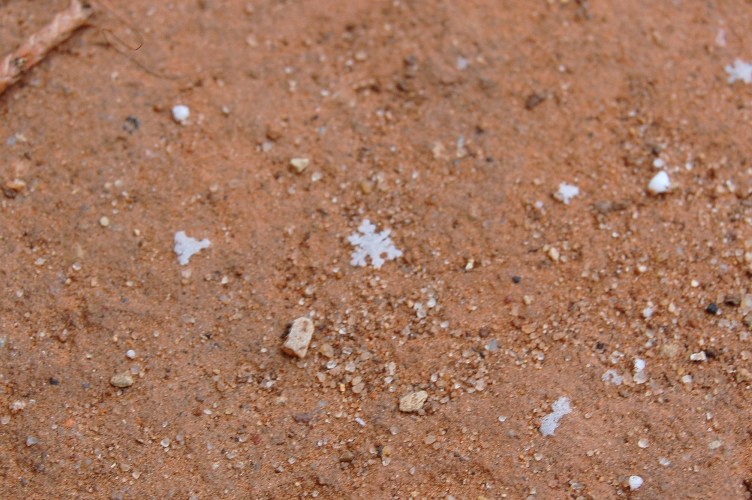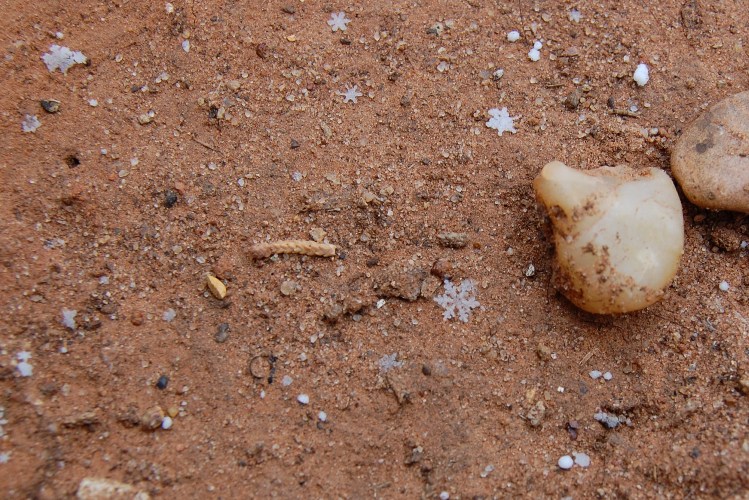 Atlanta called this one the "sheriff's badge"!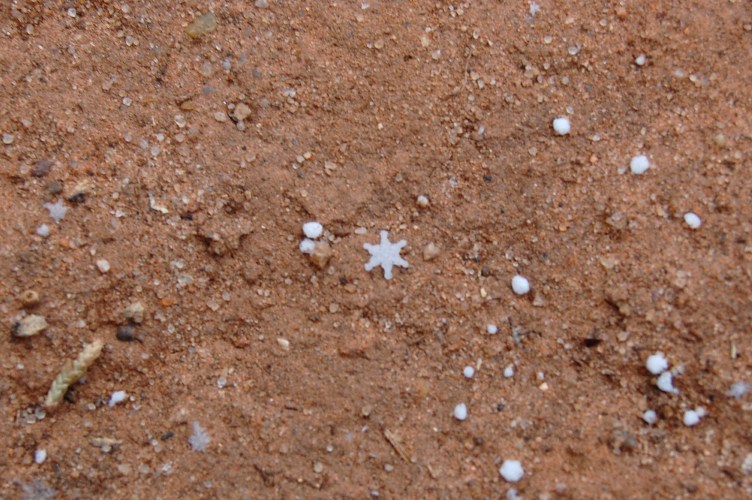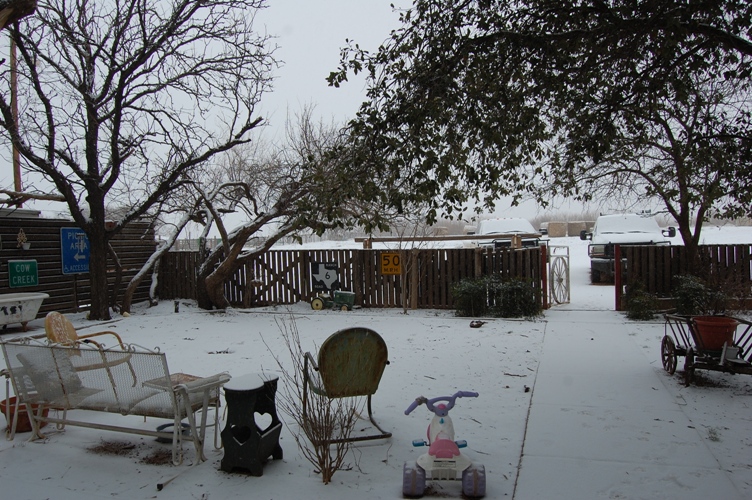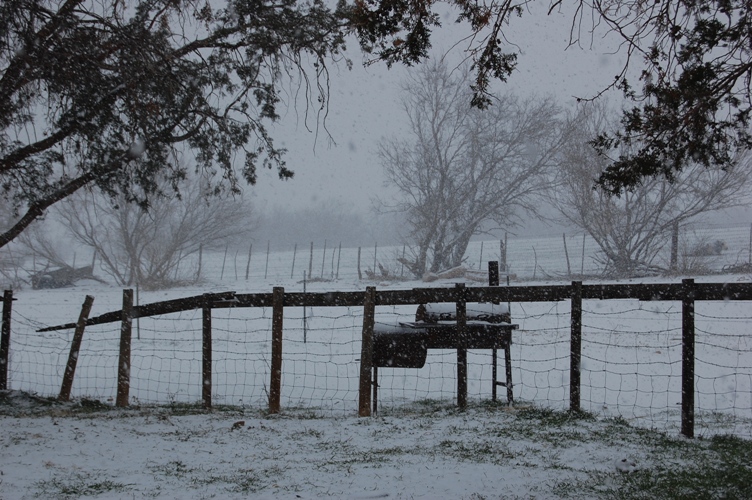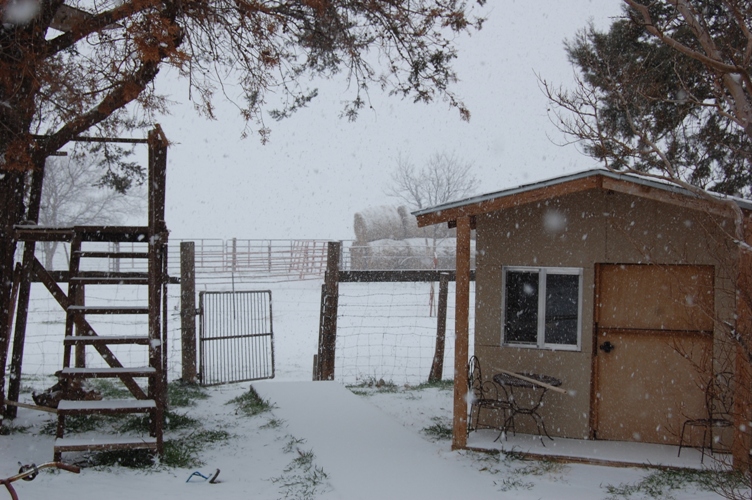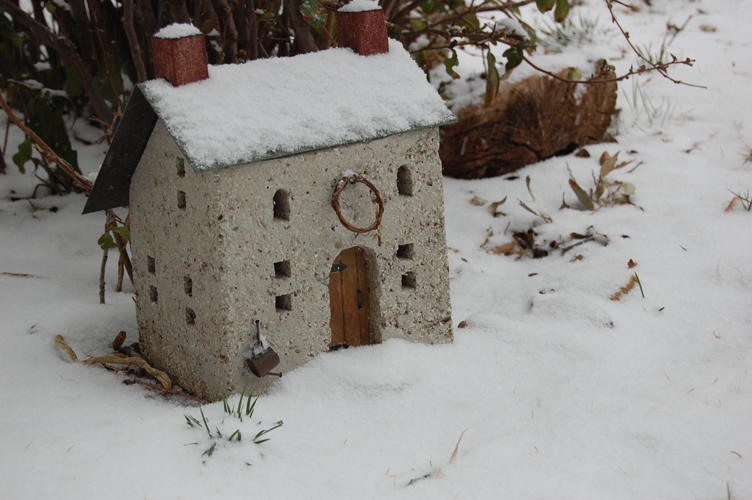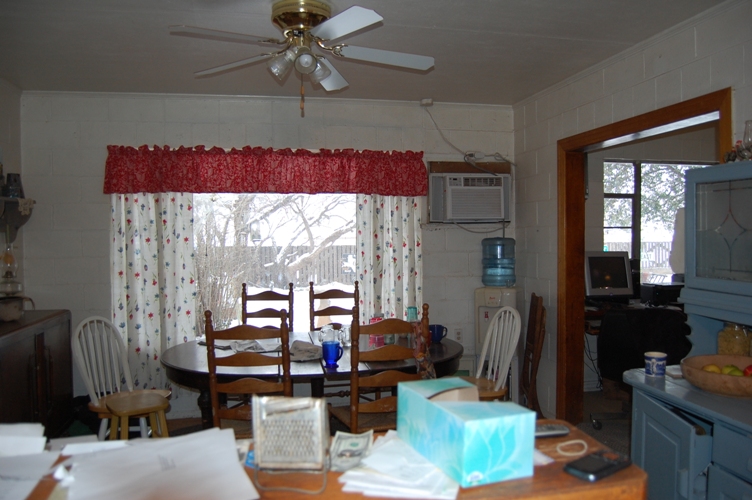 Carolina and Coconut stayed cozy by the woodstove.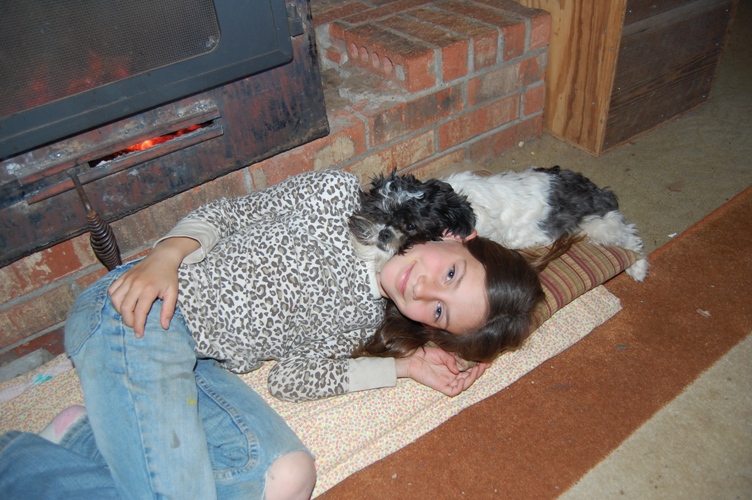 Saturday, February 11 - More Cagey Fun - Today the boys finished the set of interior cages and then cut the small "chicken doors" into the side of the building.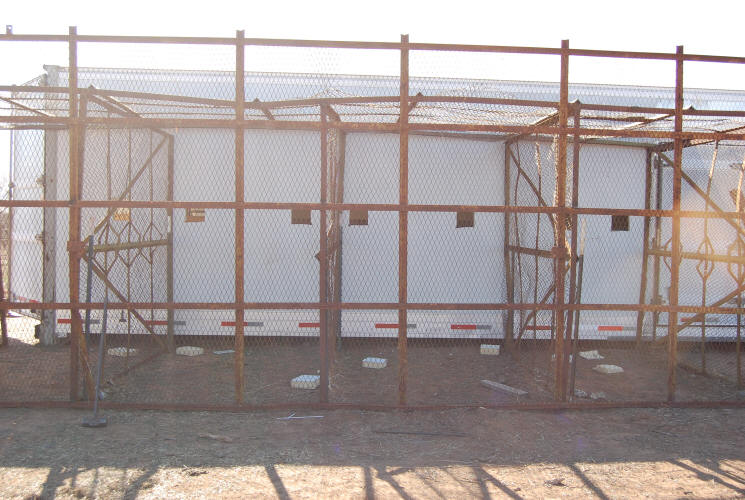 These will be the ramps that will get the chickens from their inside cages to the outside cages.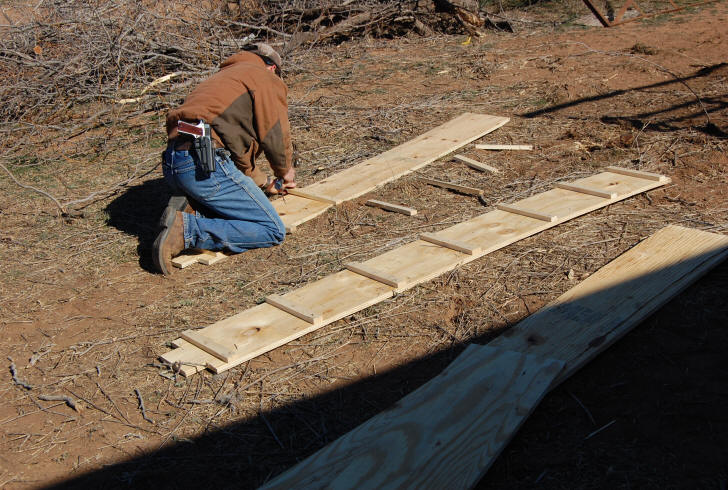 Aspen lines the doors with tape to try and keep the birds from pecking the insulation exposed in the walls of the trailer.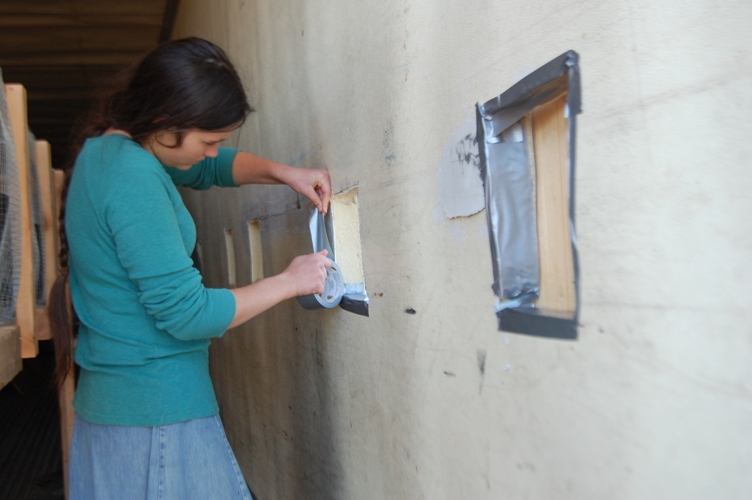 Here's the completed cages in their places inside the trailer. Cages like these will eventually line three-fourths of the wall space inside.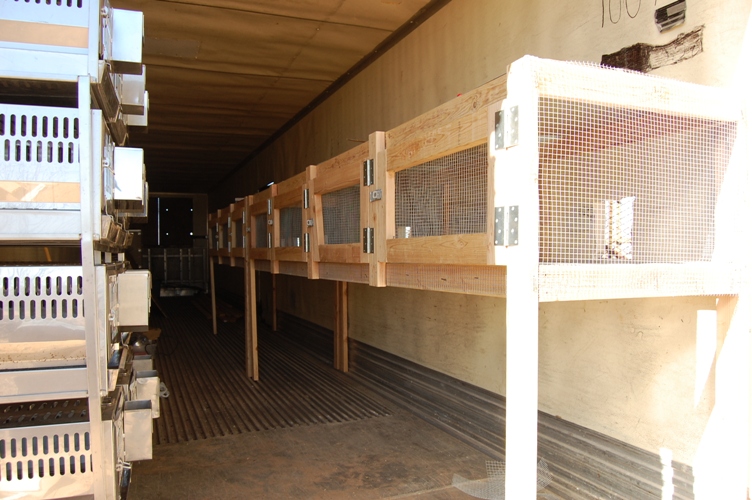 See how the little doors work? Inside, a different breed is in a cage behind the door. They will be let out into the runs on alternate days so that they won't cross breed, but can still enjoy the outdoors at least every other day. The ramp can be easily moved from one window to the other as needed.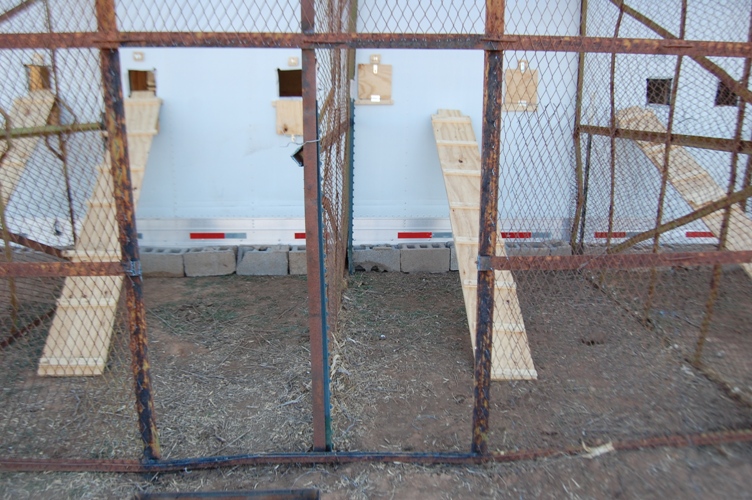 Nathan cut "doors" in the runs. Now he's in the process of getting them all framed out with metal.
Sunday, February 5 - Boys work on "Cheep Lodging" - This is Aspen's poultry project that is on going... and on going....etc. The boys worked Wednesday the 1st and today on some interior cages.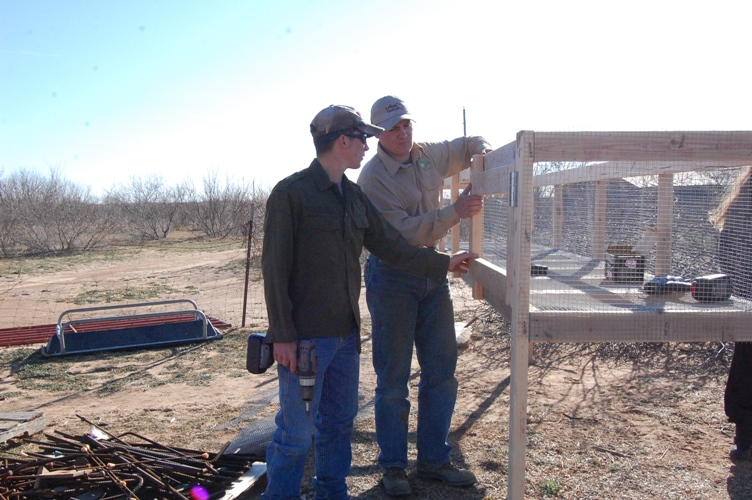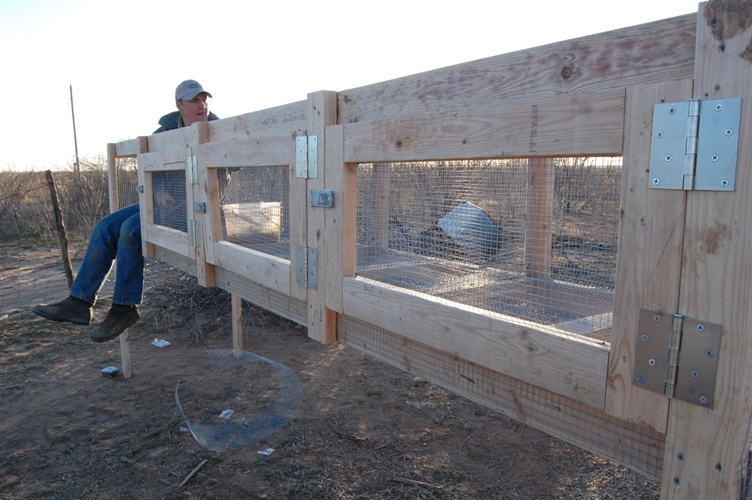 Wednesday, February 1 - Christmas Cages - For her present this year, we bought Aspen some all purpose cages that we found on Craig's list (actually, she found them on Craig's list). They're really fancy stainless steel cages that will go in her poultry building. They were located in Norman, Oklahoma, so we picked them up on our way home from Tennessee. A bit of delayed gratification, but well worth it.
There are 12 cages in all on a rolling set of metal shelving. Each cage can come out and be used individually or carried somewhere. There's even a watering system built into the back if you hook up a water line.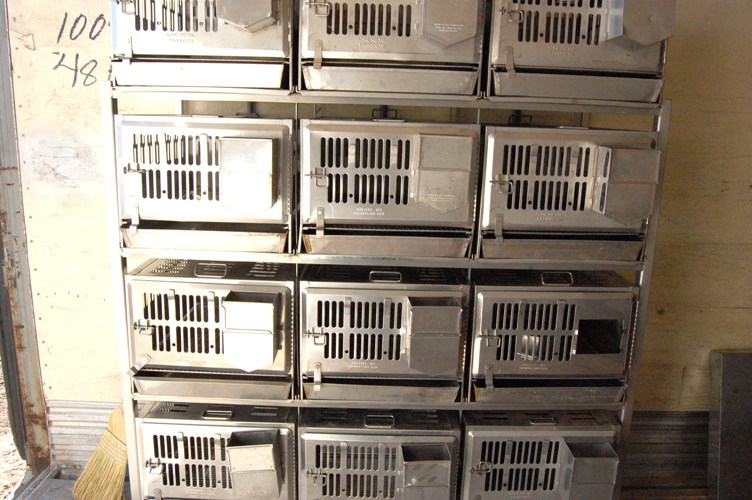 Each cage has a removable tray and a self feeder on the front.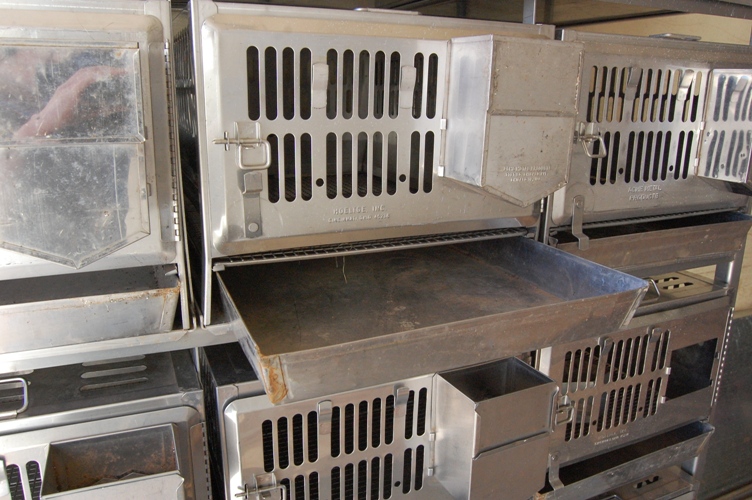 I don't think this is what Aspen had in mind. Carolina must have taken this picture.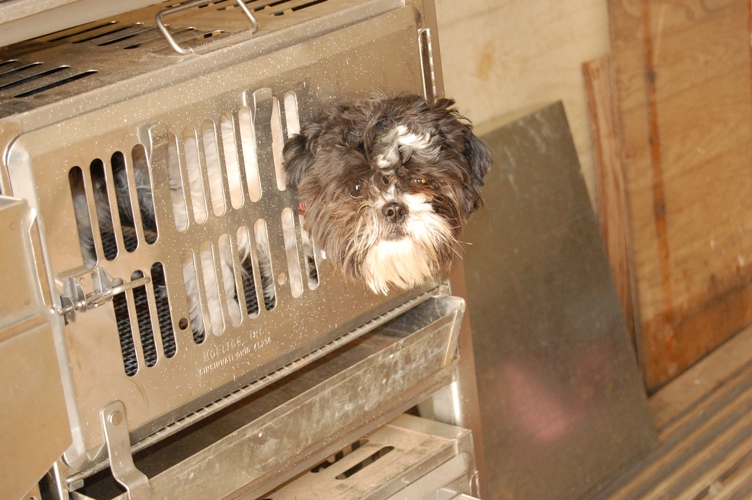 Bright Hues at Sun Rise - It's amazing how different the colors of the sky can look on any given day. These pictures were taken on the same morning.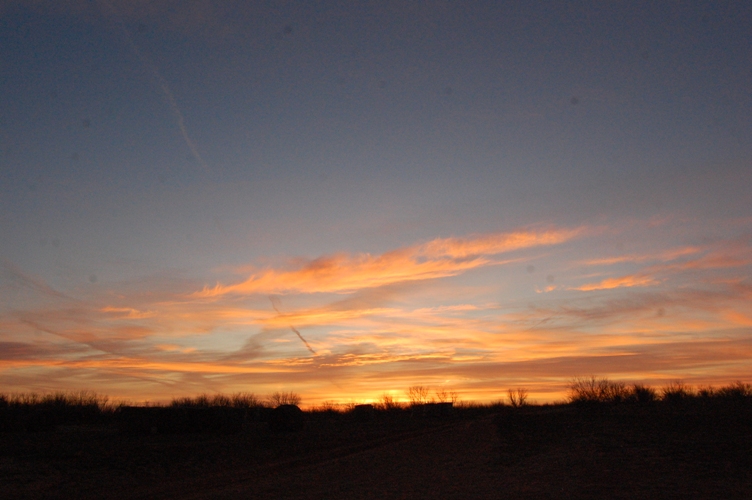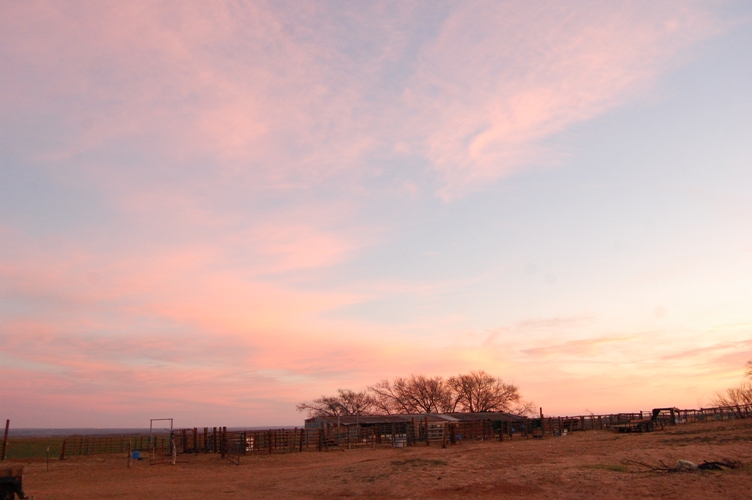 Check out our past news. Just click any link below: