Saturday, June 30 - Swimming with Mambo - Nathan's mom has come for a visit to help us celebrate Carolina and Stockton's birthday in a few days. The kids have really been enjoying having her all to themselves.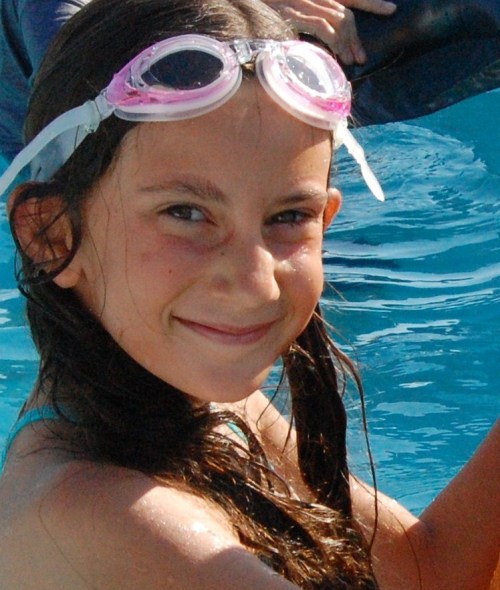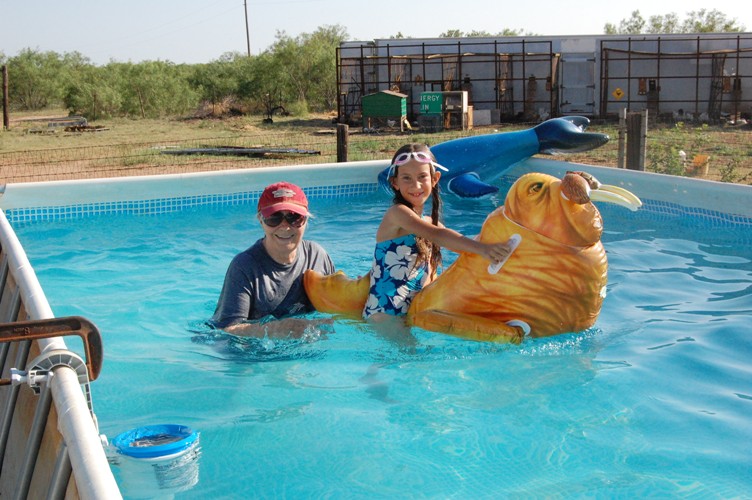 Unloading hay - The boys picked up a load of hay from Clarendon. Now it's got to be unloaded.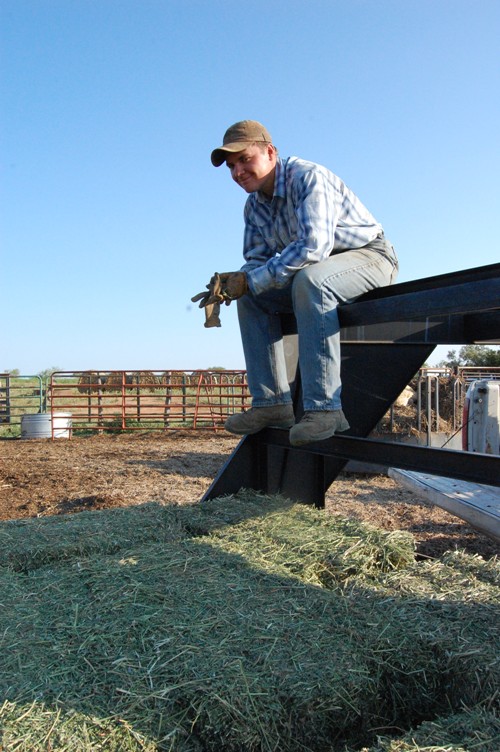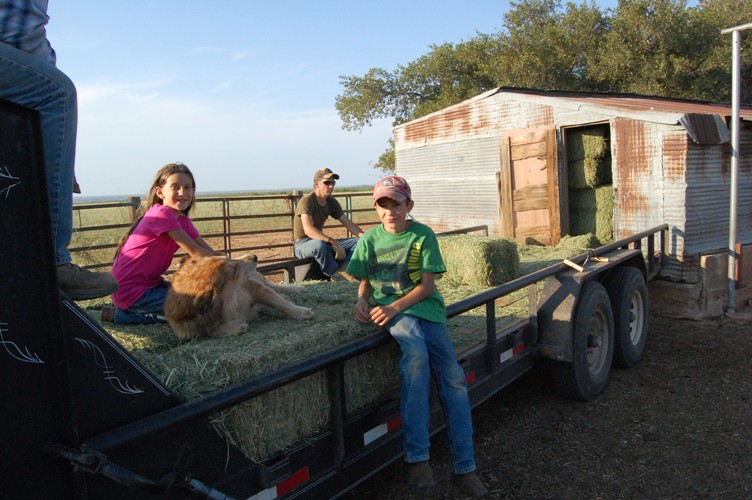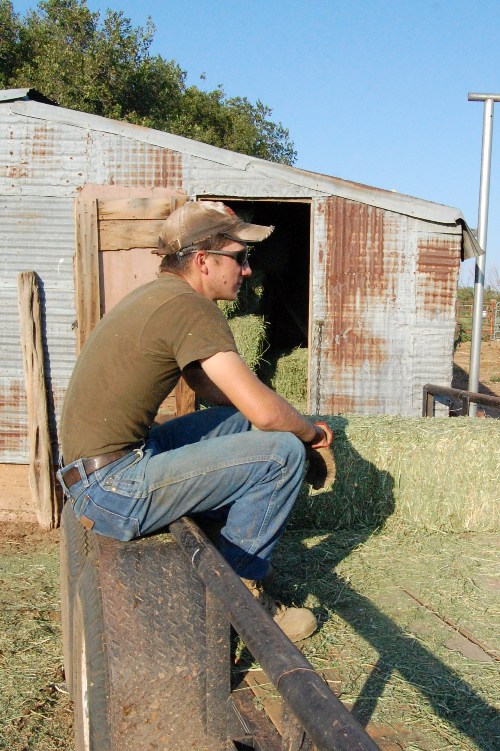 Saturday, June 23 - Purple Blooms - It seems everywhere you look around the yard, something is blooming my favorite color.
This crepe myrtle is almost hidden. It's behind the house on the north side of the sun room. I wish it was in the front yard, it's so large and beautiful.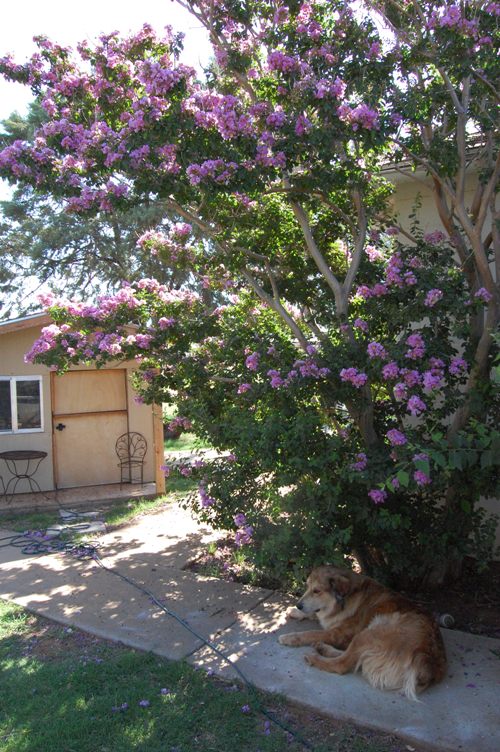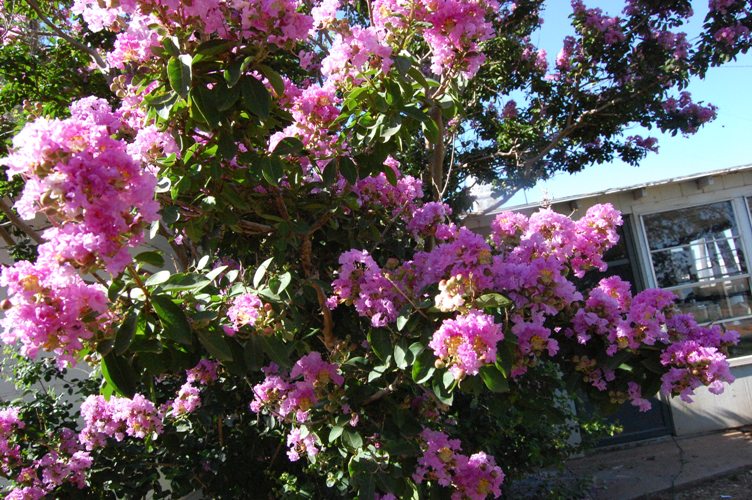 This little bush doesn't look like much, but this is the first time it has had blooms. It's a hardy hibiscus and every year the buds either fall off because of drought or are eaten by grass hoppers before they have a chance to open up despite our best efforts to stop it. Now, every morning the kids go out and count the blooms to give me a report.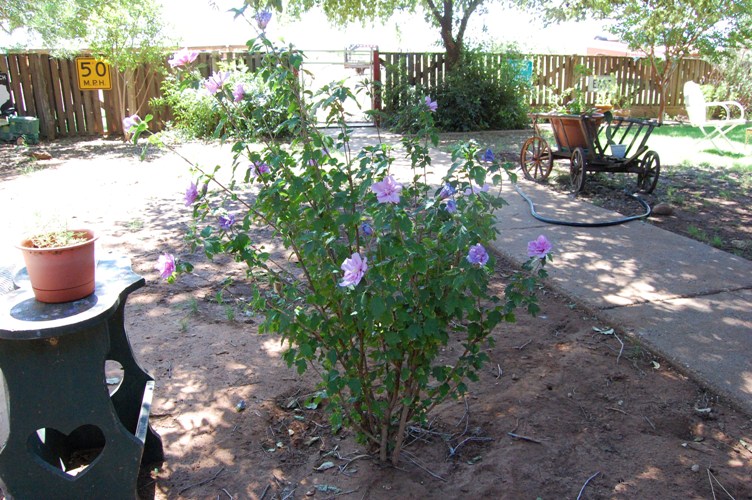 A close-up of the blooms.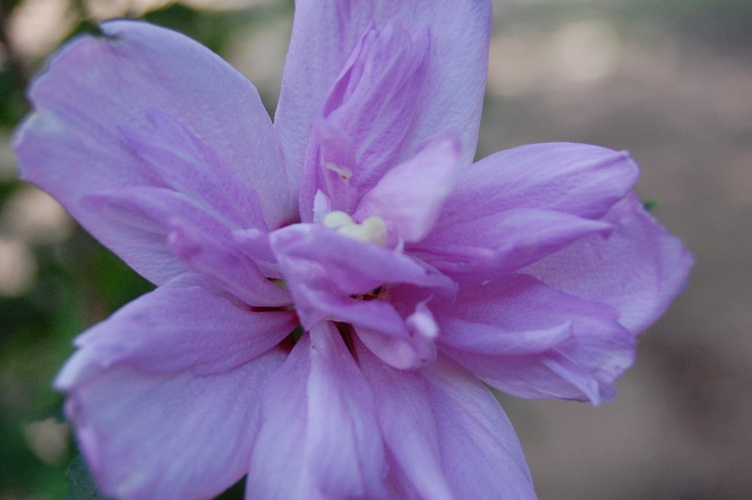 In the front flower bed is a Texas sage. Georgia bought me this a few years ago and it's gotten really big. The good rains have brought on a boatload of blooms.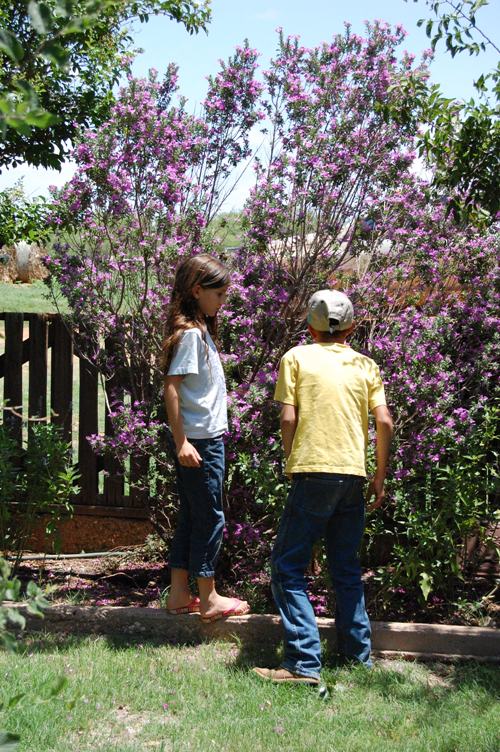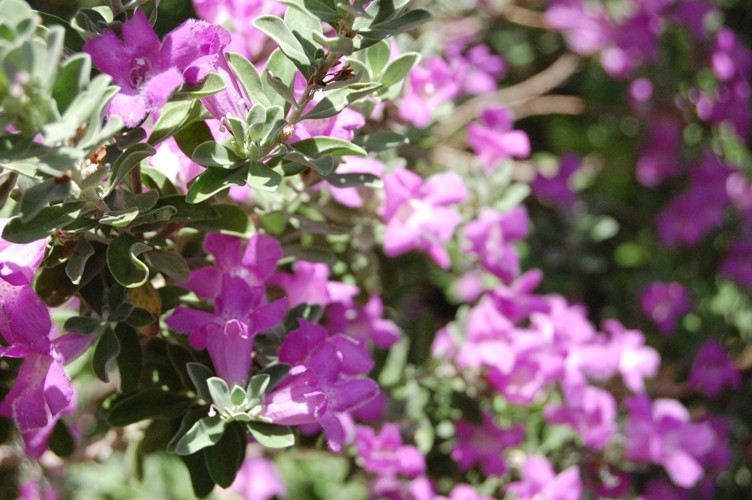 Another sage across the yard is blooming nicely, too, next to some Echinacea just starting to put out.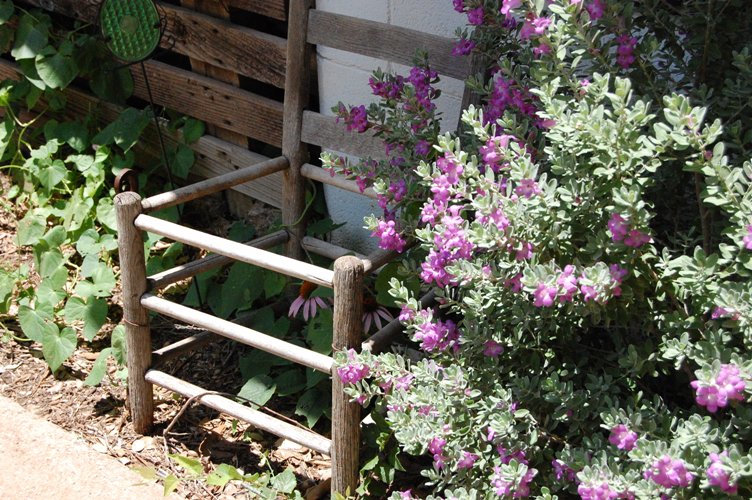 Friday, June 22 - Pastel Sunset - The sky was rosy and blue and looked like someone had spilled paint this evening.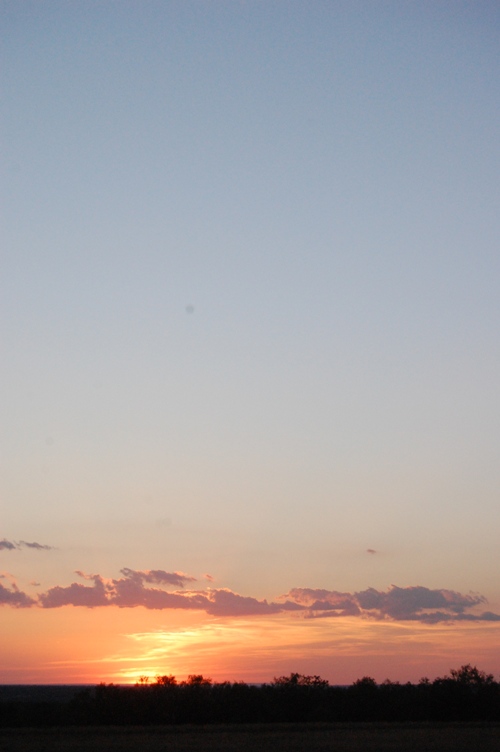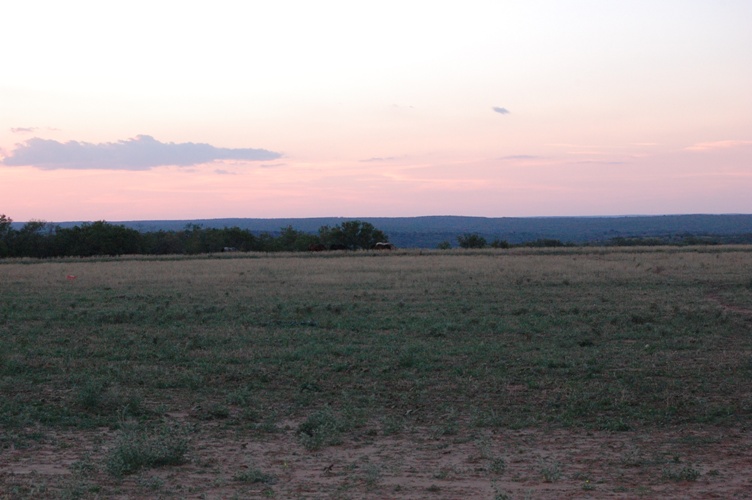 Saturday, June 16 - Laredo's 18th Birthday Party - This evening a few friends and family gathered at Caprock Canyon's State Park for a cookout and to celebrate with Laredo.
No, these aren't party guests, but rather buffalo which are now allowed to roam free in the park. It's an amazing sight to see them so close. Caprock Canyons State Park is in Quitaque which is about 45 minutes NW of where we live. The buffalo are some of the descendants of the original Charles Goodnight herd.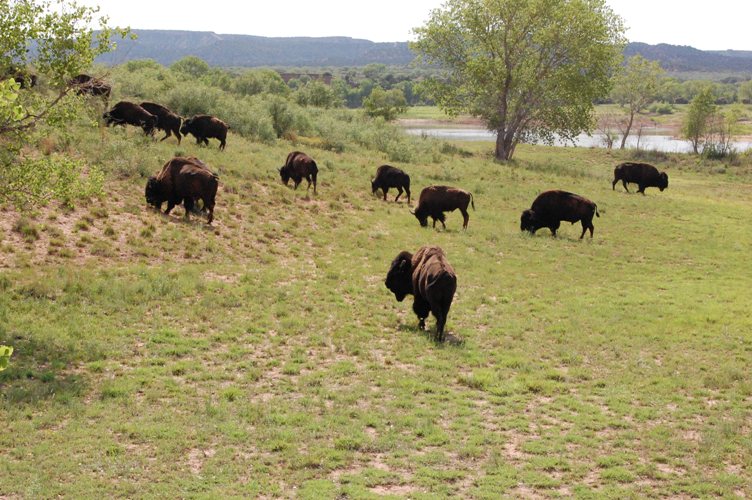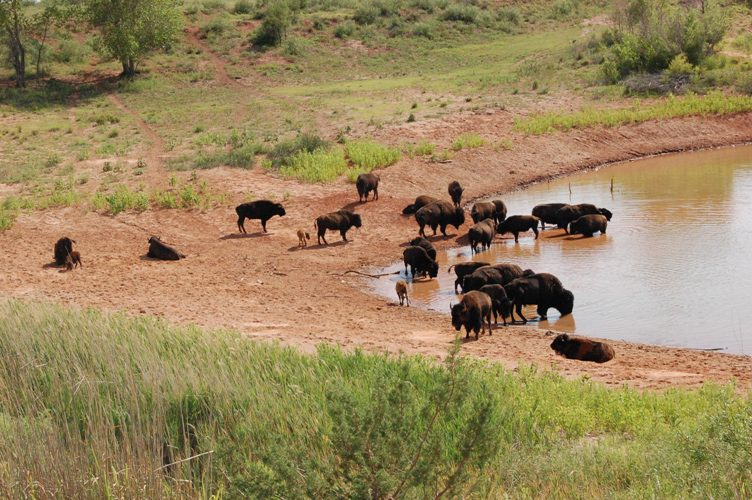 Attendees included the Phipps family, Hernandez family, and Alexander family who were all involved in a day of "air soft" battles today in Turkey. Since the boys had already planned to be together, it seemed like a good time to extend the fun into the evening.
Brianna and Ivy Hernandez, Aspen, Kayla and Audrey Alexander.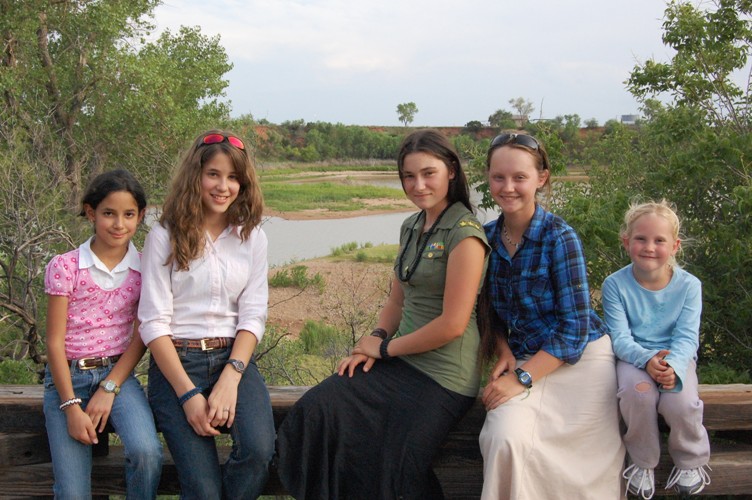 Dusty Alexander, Stockton, Henry and Randy Alexander.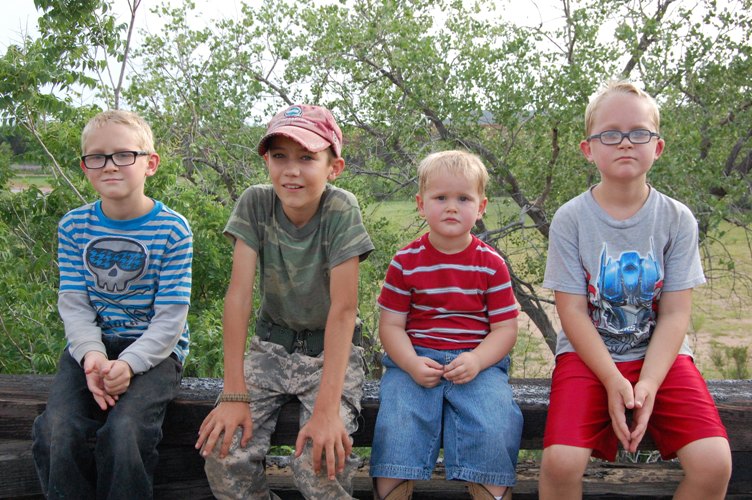 Other guests were the Tidwells from Lubbock, Cari Hall, and the Browns from Turkey.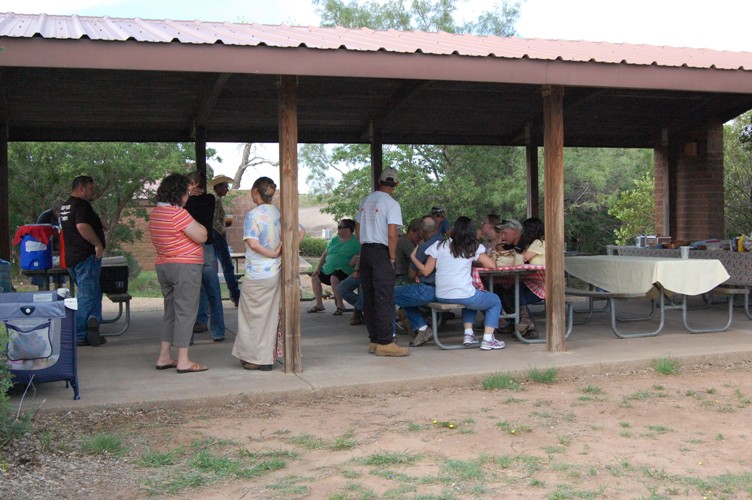 Hamburgers, chips, cookies, peach tea and birthday cakes were on the menu. Believe me, there's good food under those tea towels, but the uninvited flies were quite pesky.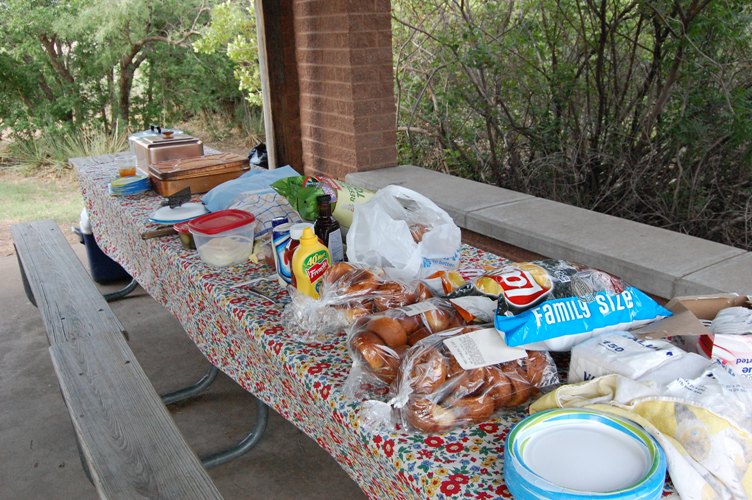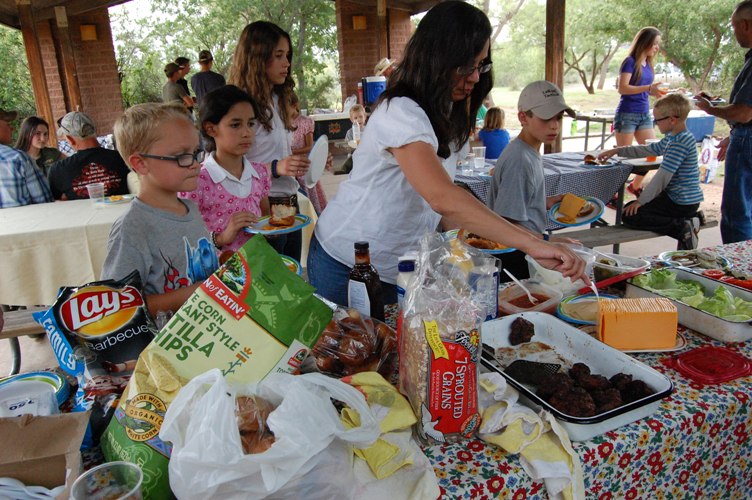 Nathan visits with Brent Brown and his daughter Kiley and Quint Phipps.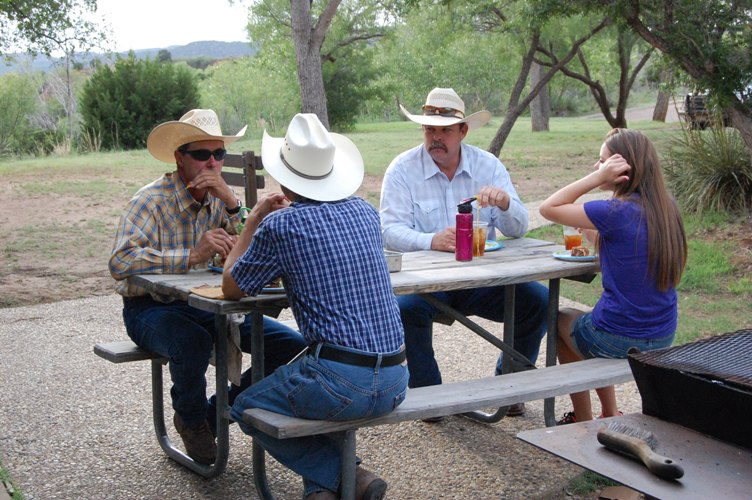 We somehow managed to keep the whole thing a secret from Laredo who was very surprised to see everyone gathered in his honor.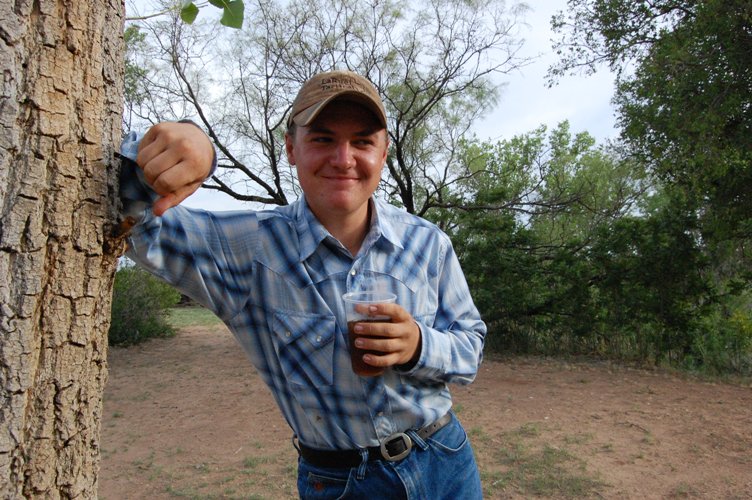 We rented this nice pavilion that had a lovely view of Lake Theo.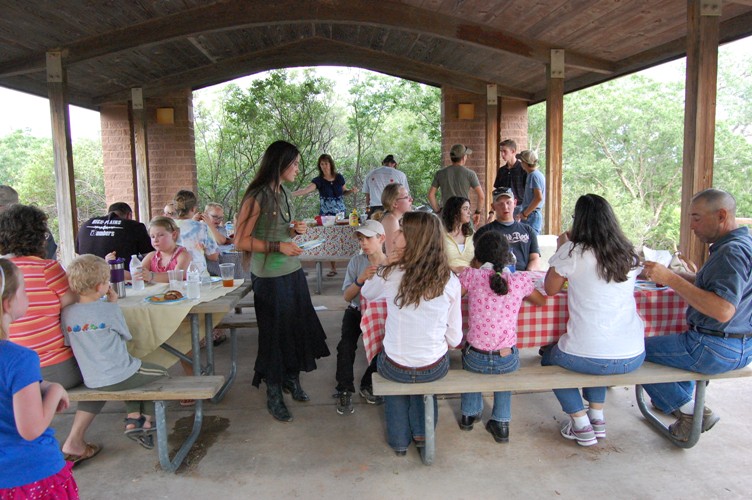 Time to sing "Happy Birthday" and have cake.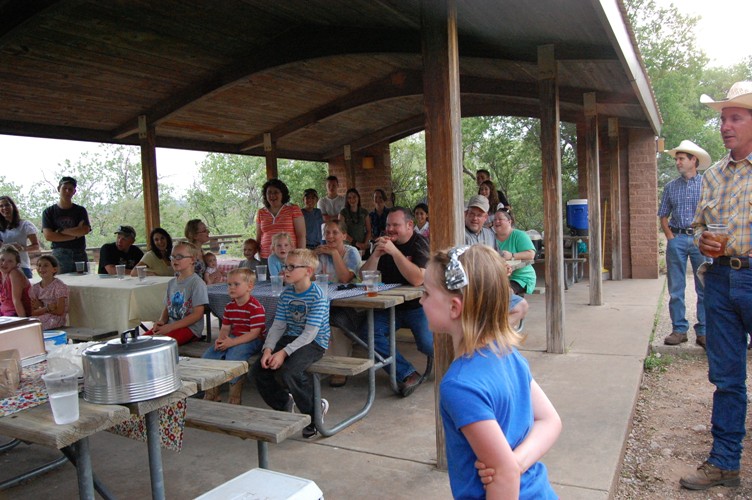 The kids all naturally gather to help Laredo open his gifts. Elaine and Josiah Phipps, Hannah Tidwell, Stockton and Carolina all watching the fun (although it looks like Josiah is more interested in that cake).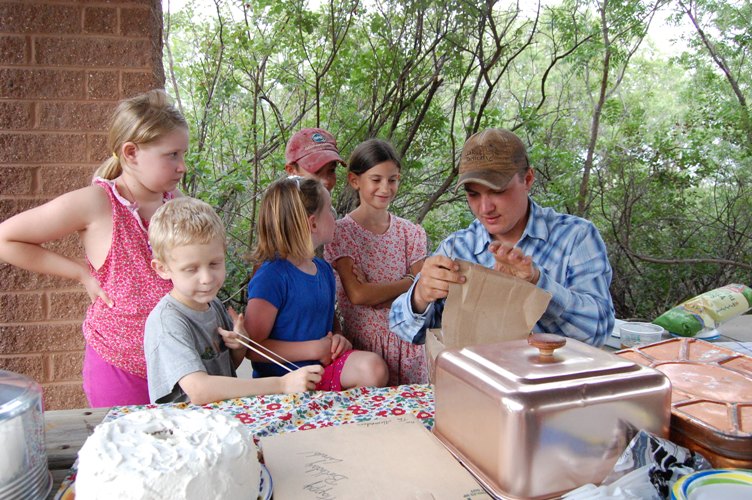 Laredo shows off his new Bible from Dad and Mom.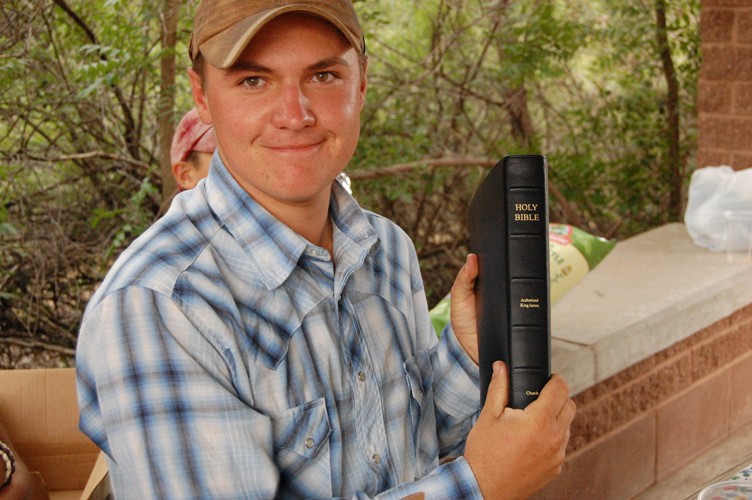 Wednesday, June 13 - Tennessee Rendezvous - Our good friends, the Roberts, who were traveling on vacation in the area, met up with Atlanta and Jordan for supper.
Michelle and Rebecca Roberts, Atlanta and Jordan and J.R. and Eve enjoy time together.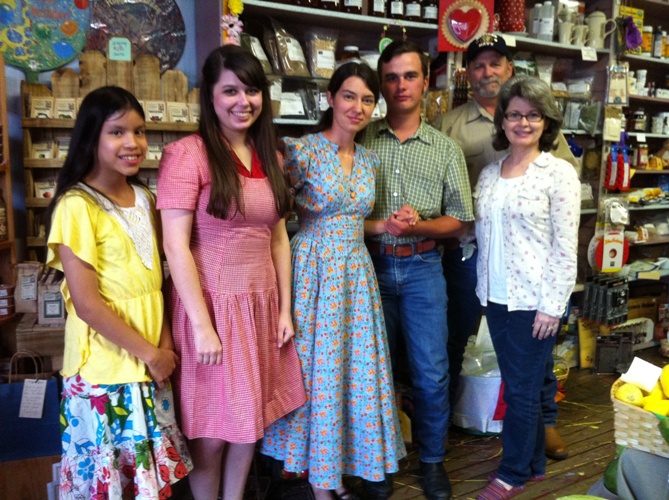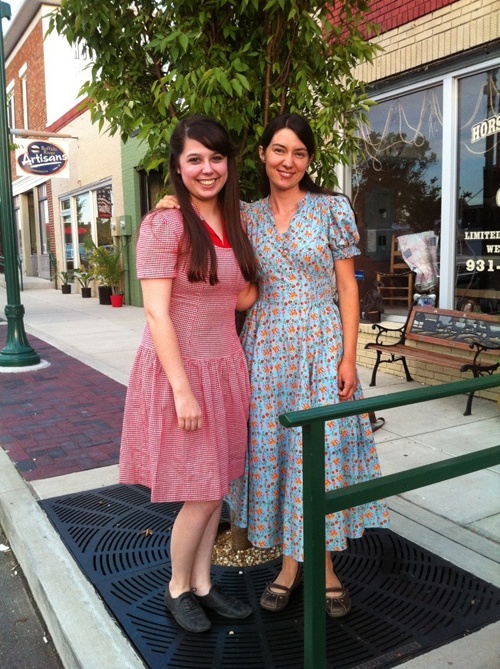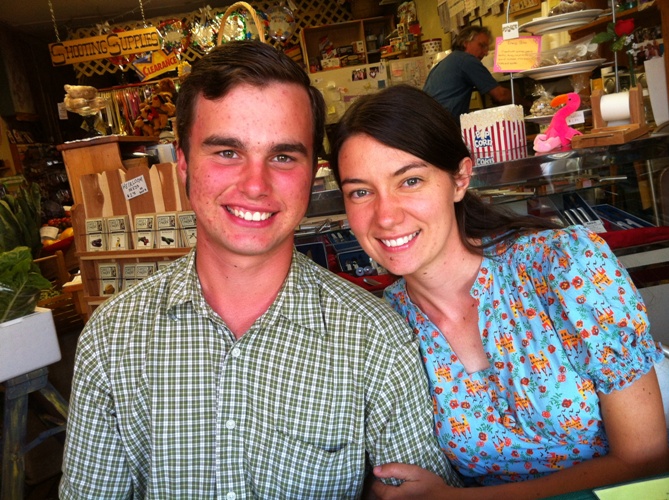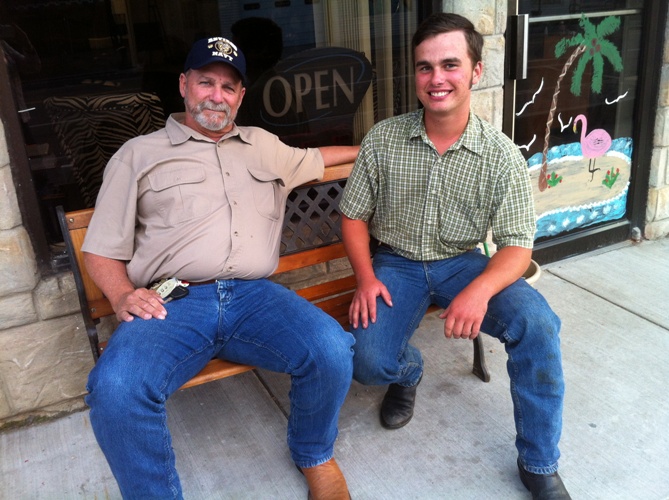 Tuesday, June 12 - Museum Treasure Hunt - The day before, while traveling in Virginia, the Roberts found a museum exhibit of special interest at the Appomattox Museum. They had already been to the main location of the Museum of the Confederacy, in Richmond, looking for it the day before. What's so special about it? Atlanta was commissioned to make the dress that the model in the exhibit is wearing. The company then covered the whole thing with resin and painted it white. Way to go, Roberts, for finding it! Another of our good friends, Robin Boedeker, was at the same museum a few days earlier, but we didn't know to tell her it was there. Atlanta had been told that it would be placed at the Museum of the Confederacy, but didn't realize that it actually resided at the nearby Appomattox location. Read all about the dress and its history on Atlanta's blog, Story of a Seamstress. You can also see it on the front page of the Appomattox Museum website here. Better yet, view the promotional online video I found on the museum website and embedded for you below.
Excited Rebecca poses with the museum dress.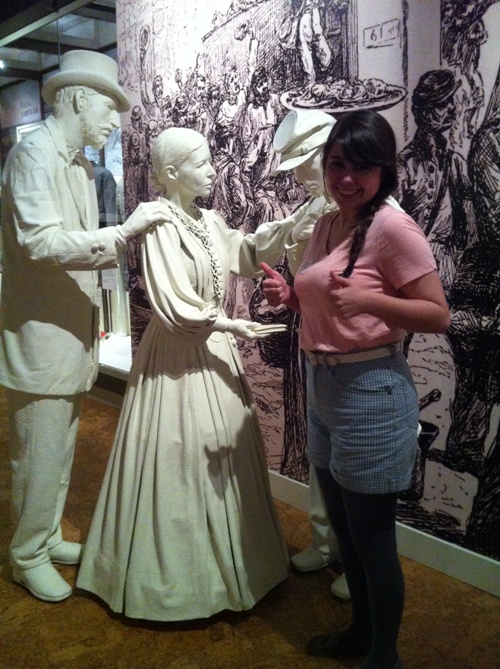 Sunday, June 10 - Nighttime Picture Fun - Stockton was enjoying the cool evening tonight and wanted me to take pictures of him and the glowing "light saber" with which he was playing. The pictures turned out very interesting.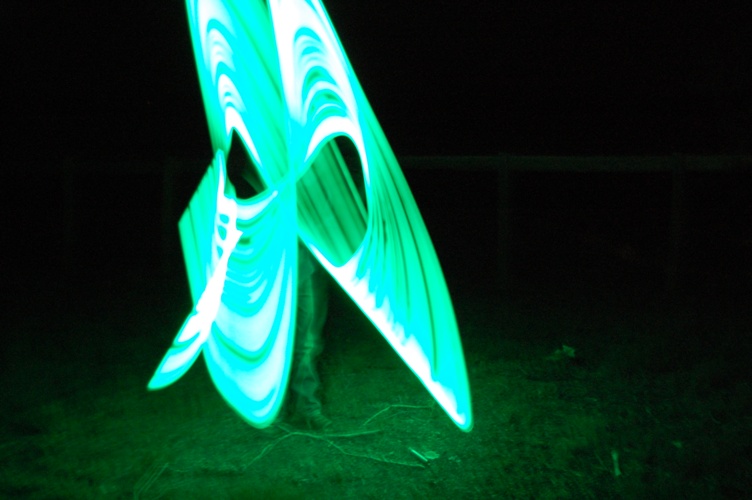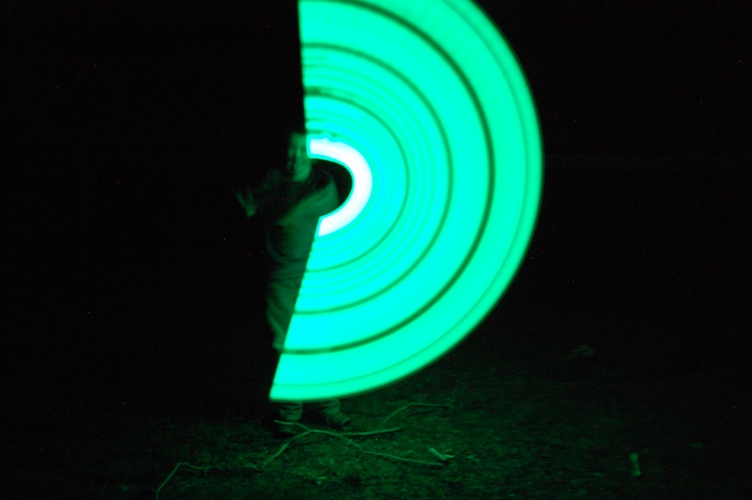 Last Night in Texas... for a While - I snapped this gorgeous picture right at sunset. Tomorrow morning Jordan and Jeremiah go back to Tennessee, taking Atlanta with them to visit for a couple of weeks.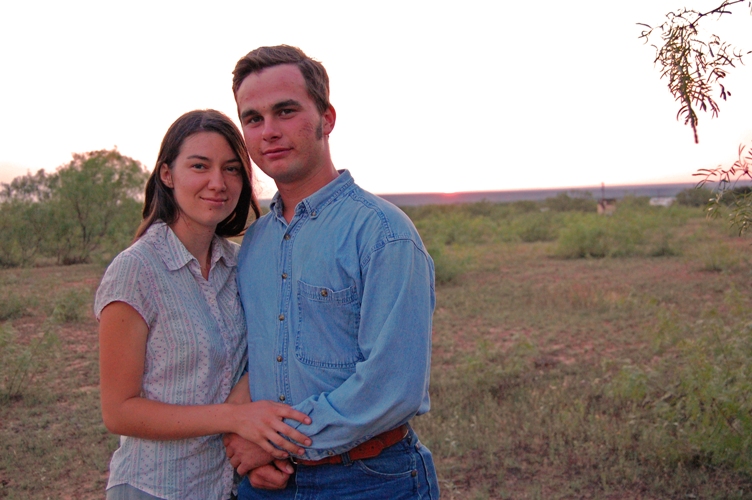 This fabulous sunset was in view all the way home from the party in Turkey. We watched it change and get more and more colorful with the passage of time.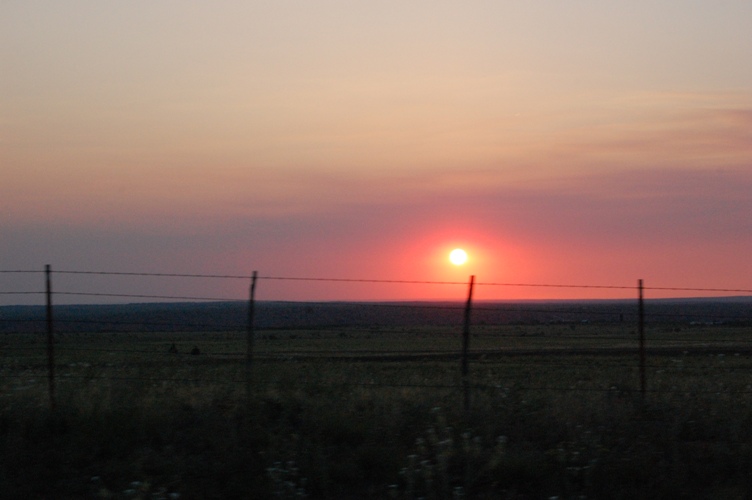 Graduation Party for Grant Phipps - Although he actually finished his high school work a couple of summers ago, an official celebration of his accomplishments had never taken place. Tonight, all of that was remedied when family and friends watched as Grant received his diploma amidst shouts of acclamation and praise from all present.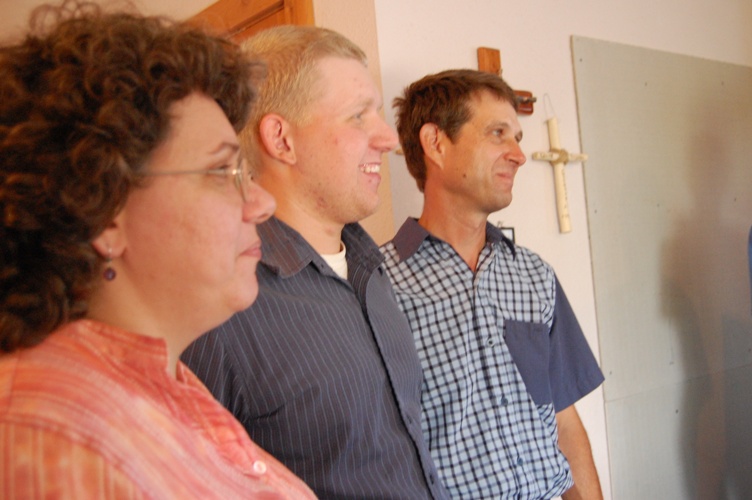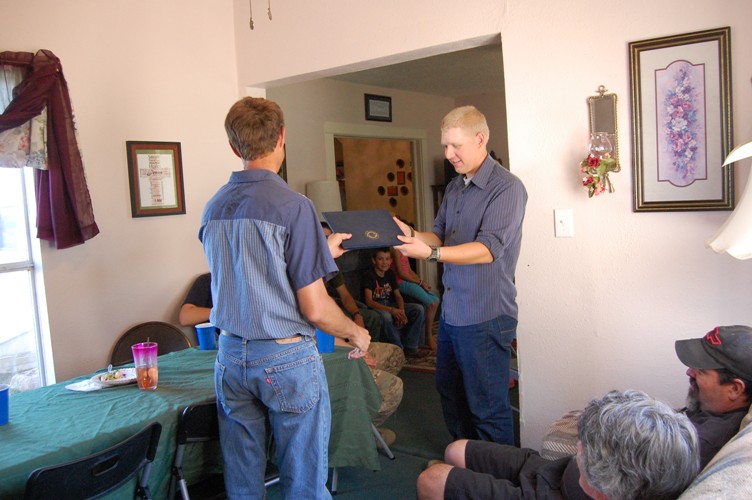 Posing by pictures of a darling little boy, smiling Grant claims to be said boy all grown up.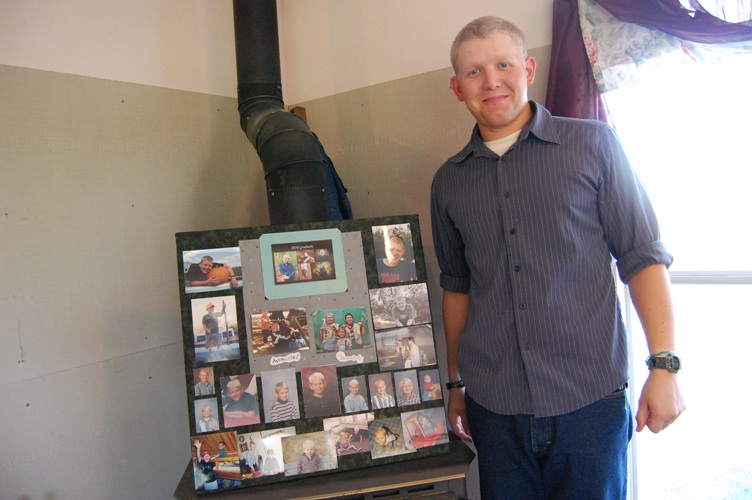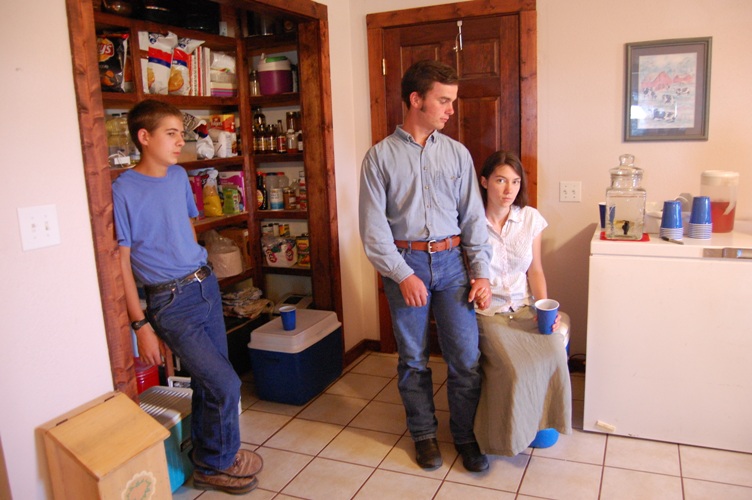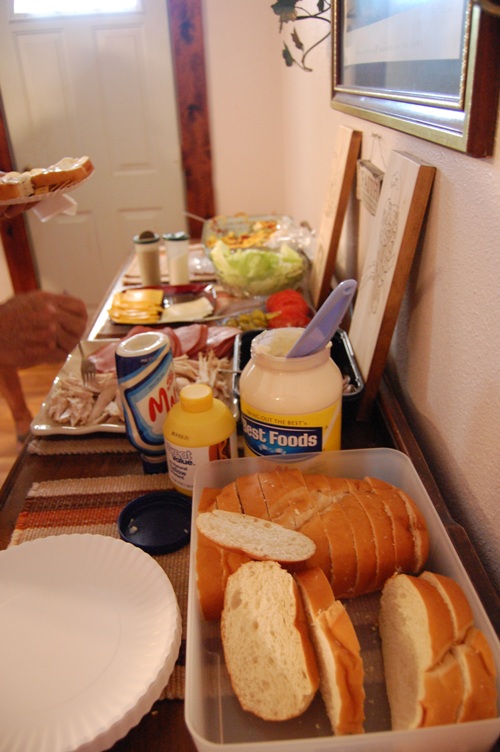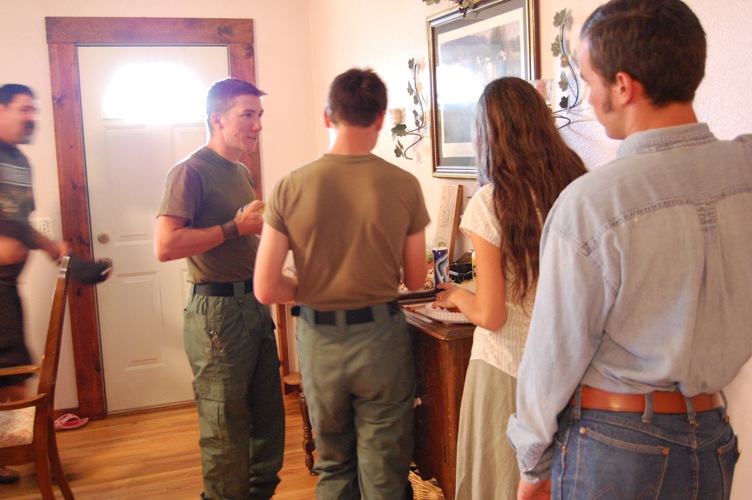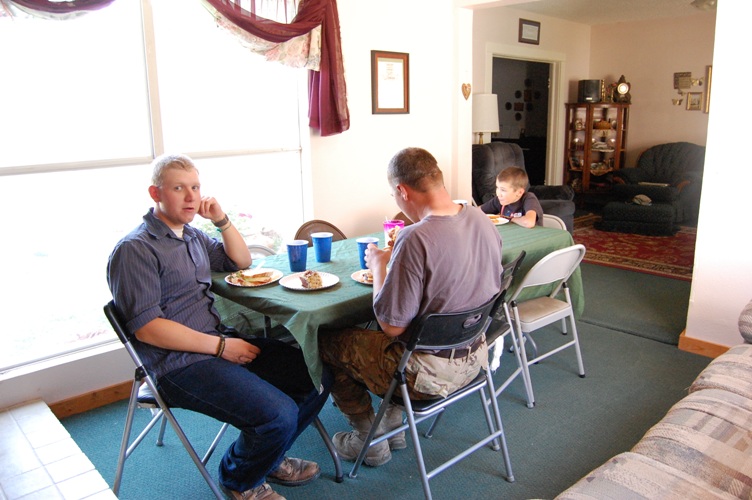 On the way over to the Phipp's house we stopped in Turkey to pick a few apricots. These trees were planted by a good friend of ours whom we met when she moved to Turkey from Switzerland and ran a delicious restaurant and gift shop before moving back to Europe several years later. Friends of ours in Turkey encouraged us to pick the fruit which usually is just allowed to fall on the ground.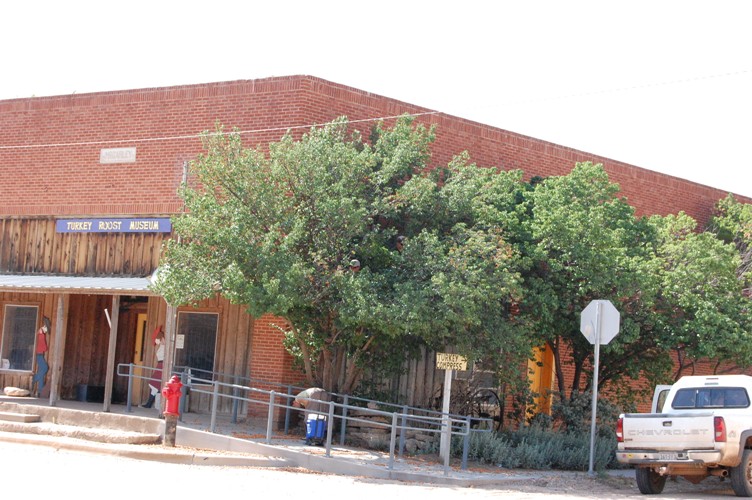 We enjoyed many of these fresh and then put them in the freezer before they over ripened.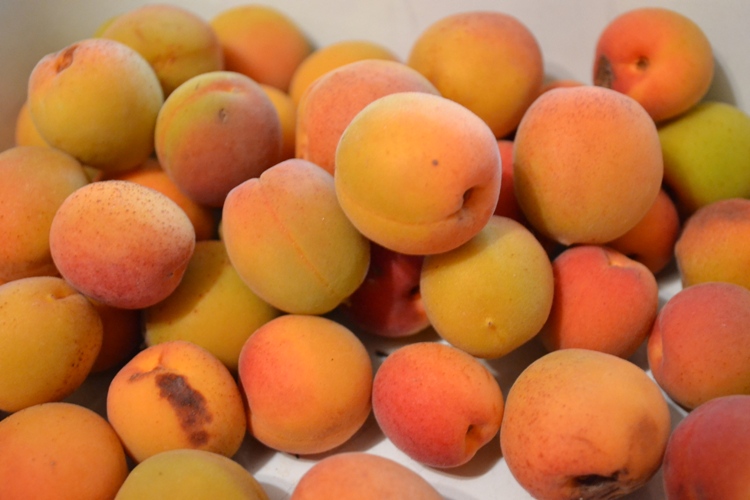 A refreshing afternoon swim.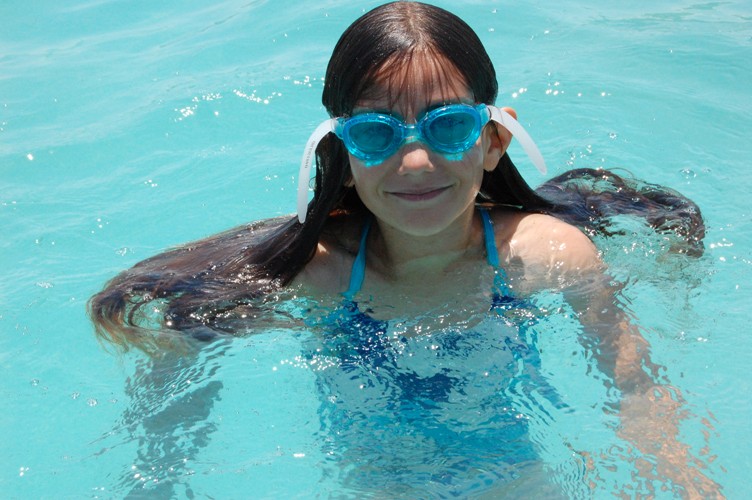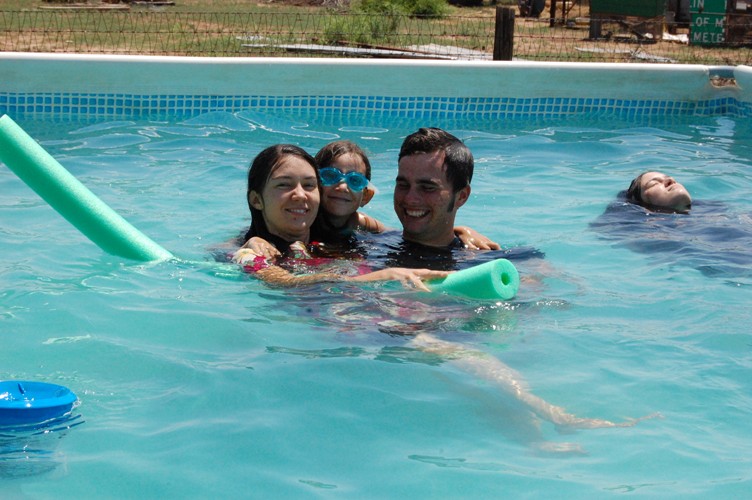 Saturday, June 9 - Around the Ranch - Admire these pictures taken at various times today.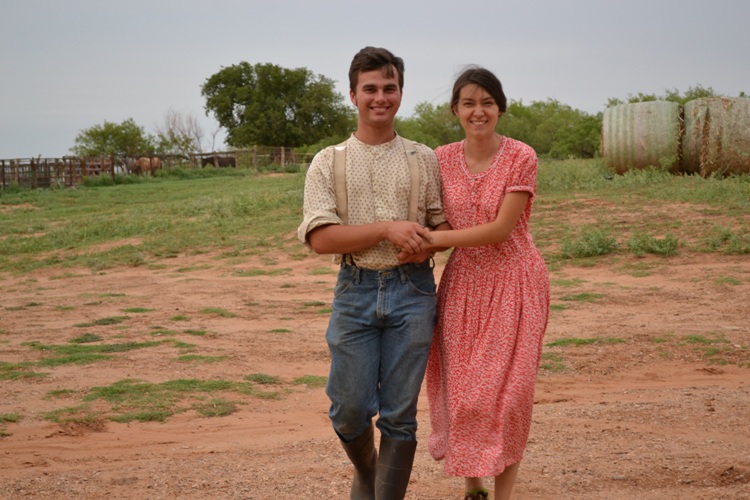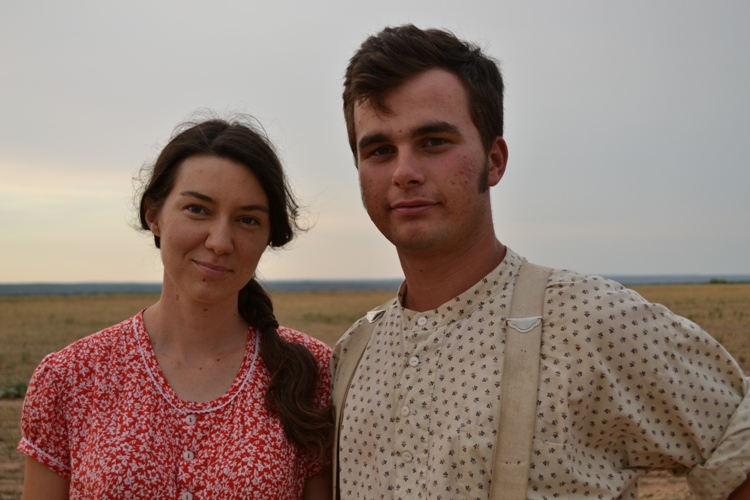 Stockton planted morning glories around the edges of his strawberry bed hoping to grow a living fence to keep out the worst of the afternoon sun.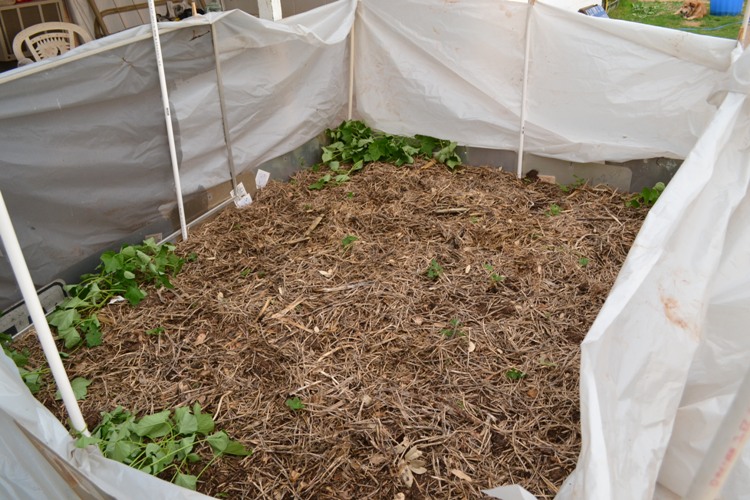 The garden is growing out nicely.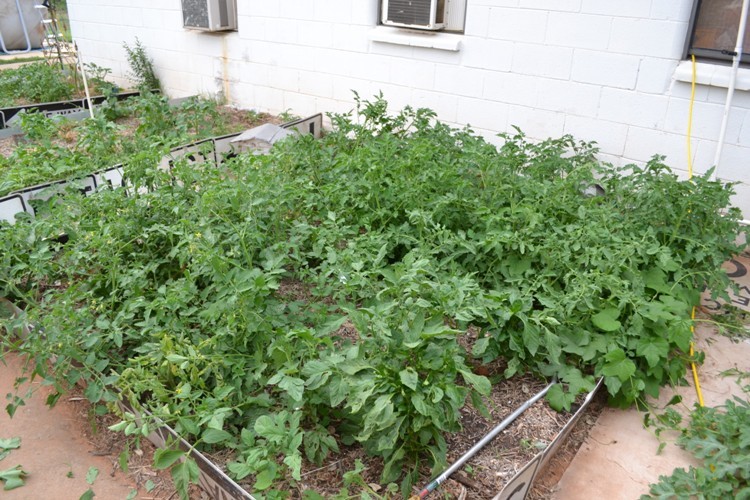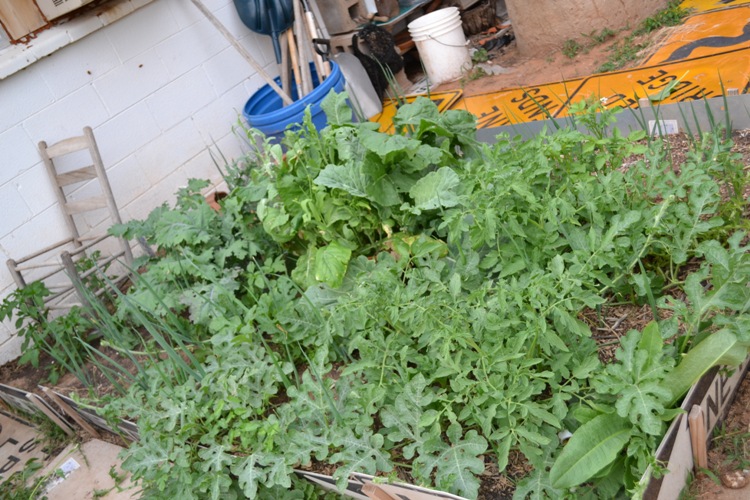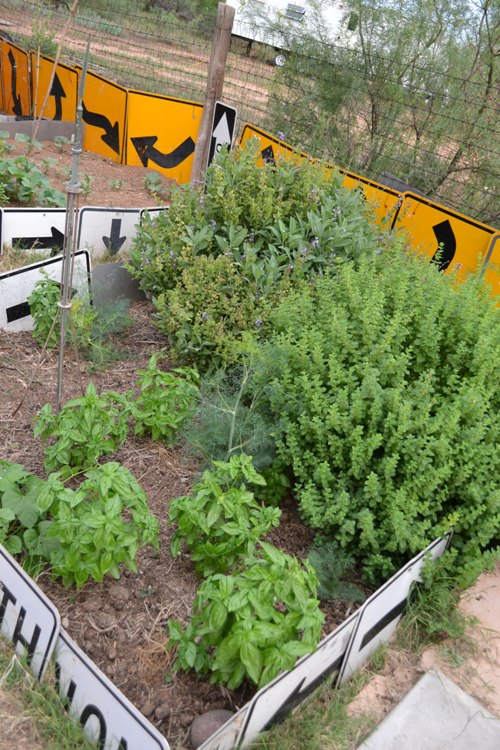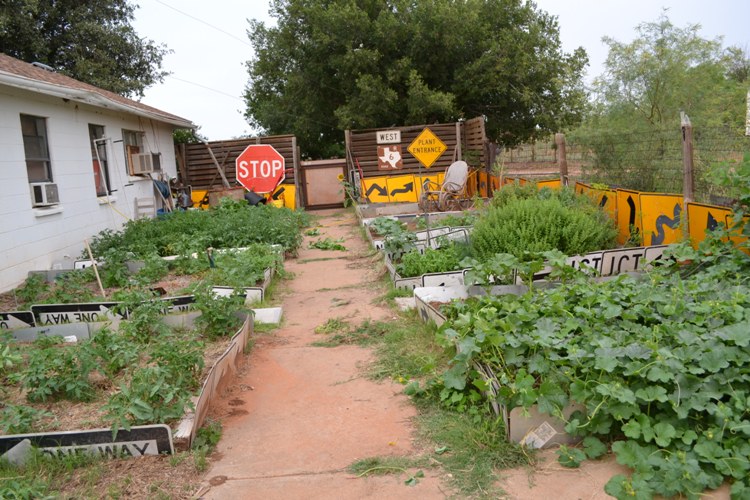 The wild plums are getting ready early this year.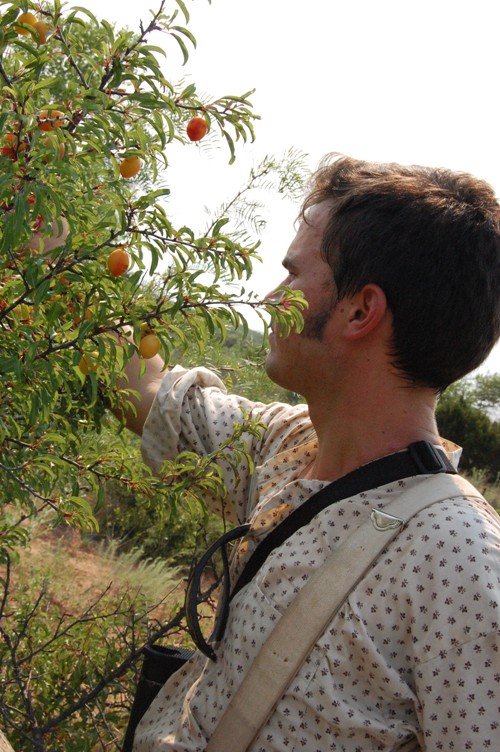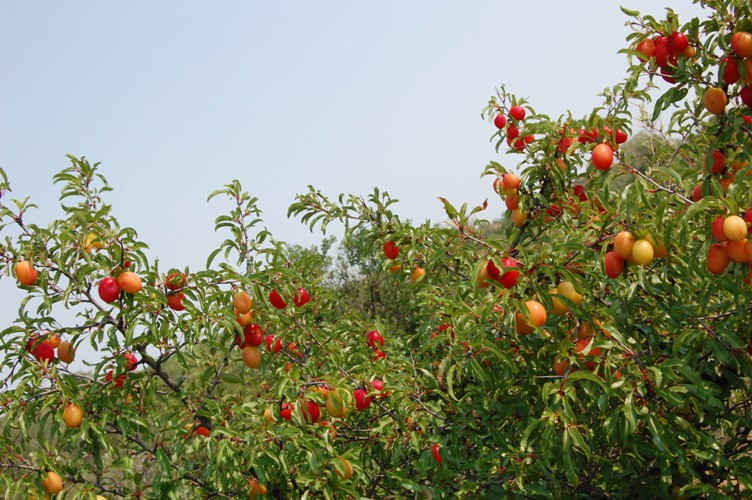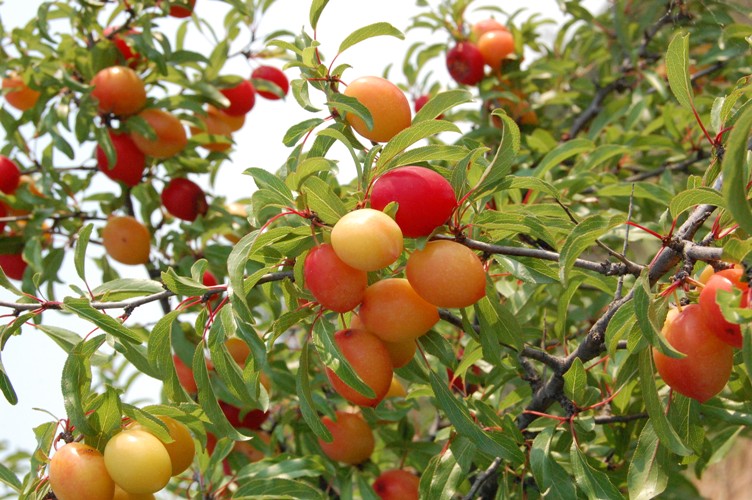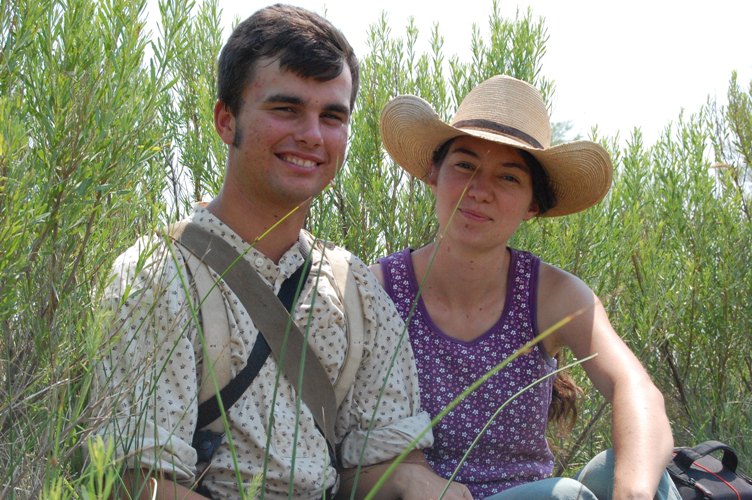 When you have to check the water gap anyway, why not spend a little time playing in the river?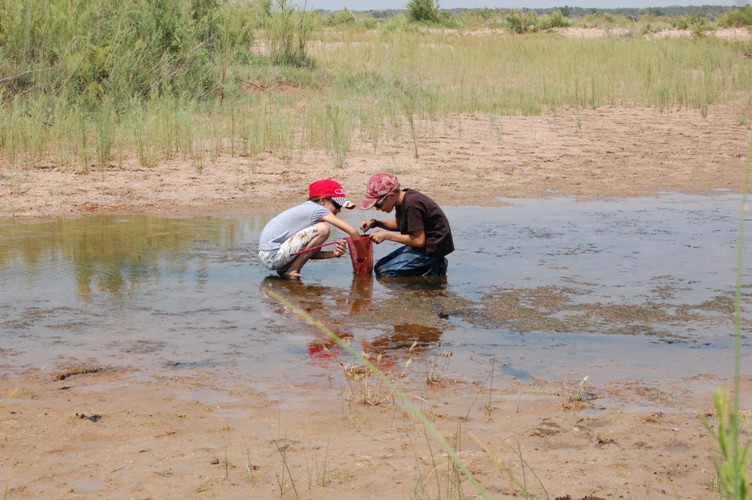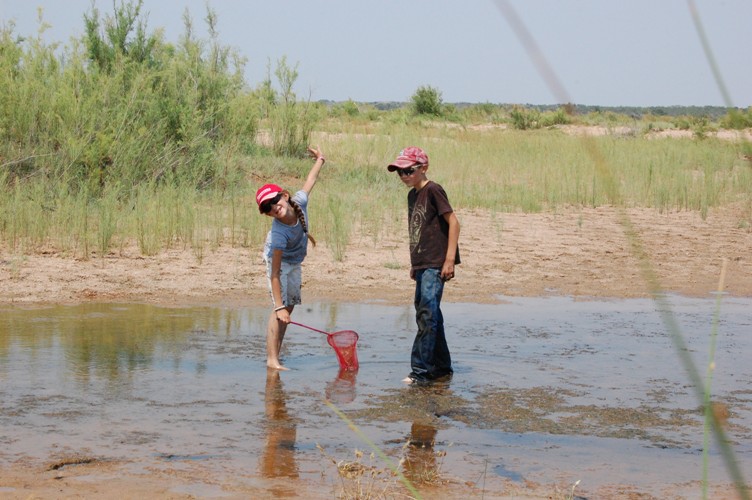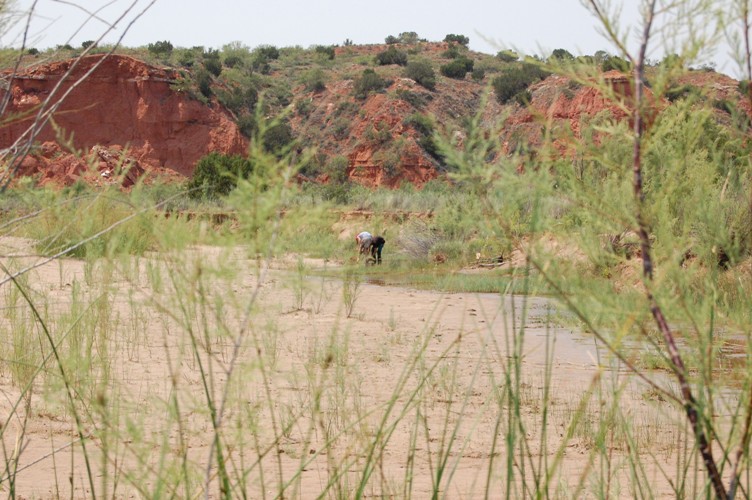 Friday, June 8, 2012 - June Dance in Turkey - Atlanta wanted to give her friends a chance to meet Jordan and Jeremiah this week while they were in Texas. A dance seemed the best way to gather teenagers quickly into one place. A good crowd was in attendance and everyone seemed to have a lot of fun.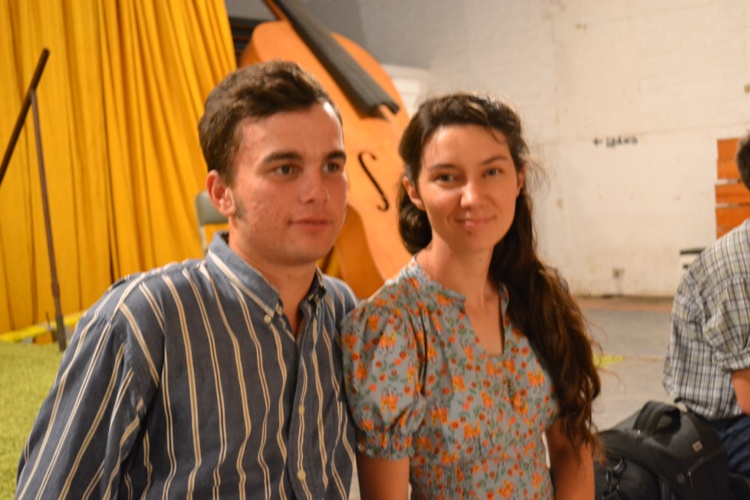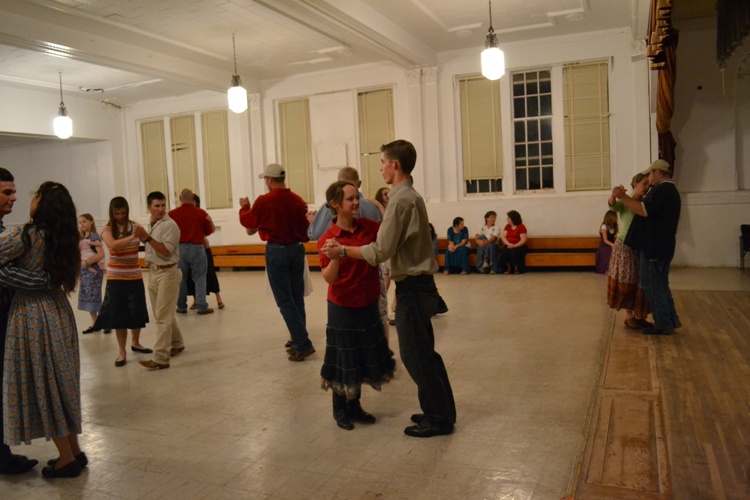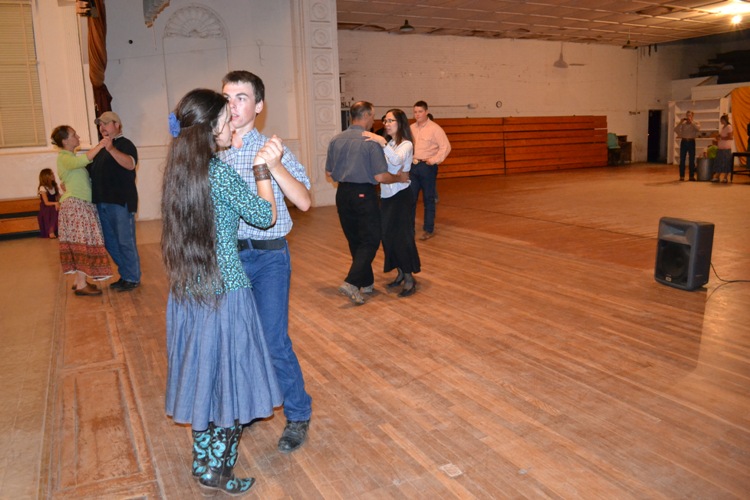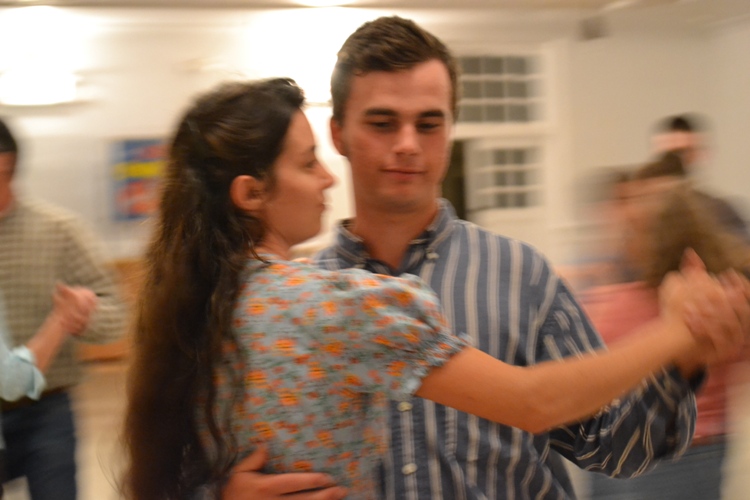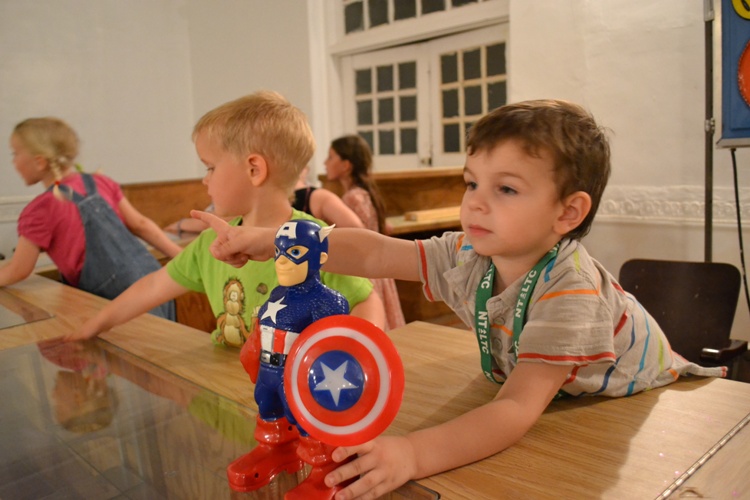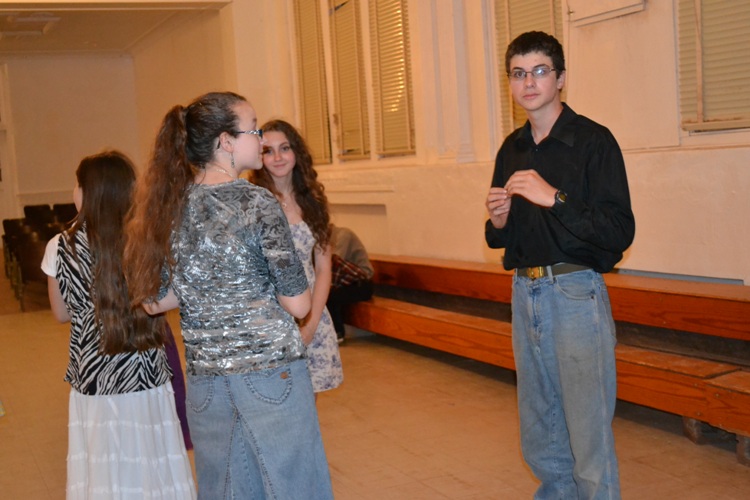 Shayna Byrd from Bridgeport gets to know Sherill Weiss of Plainview.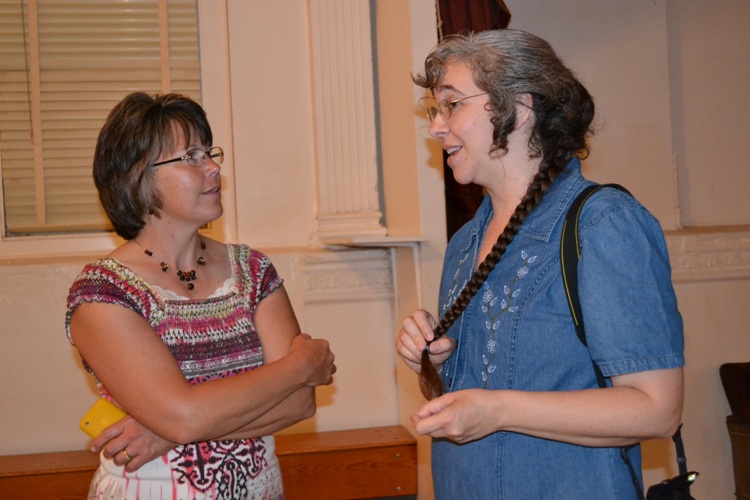 Rosella Pouge of Brownfield visits with Regina Phipps of Turkey.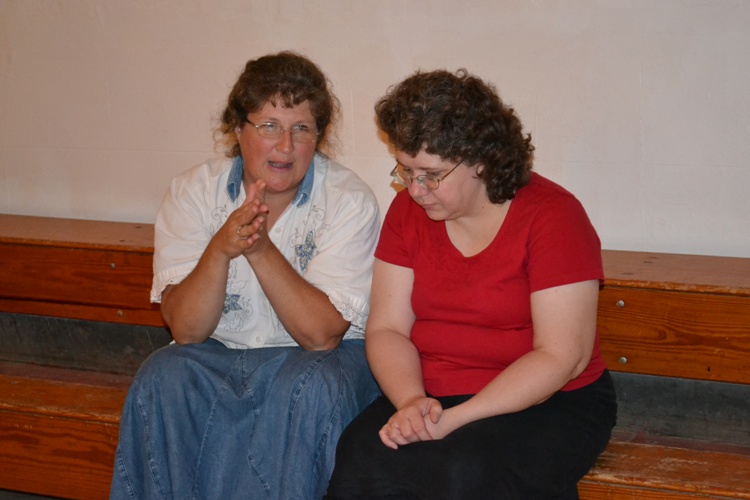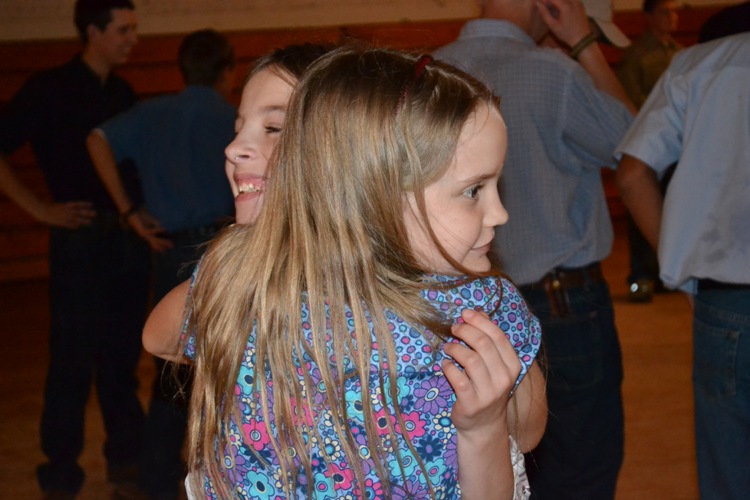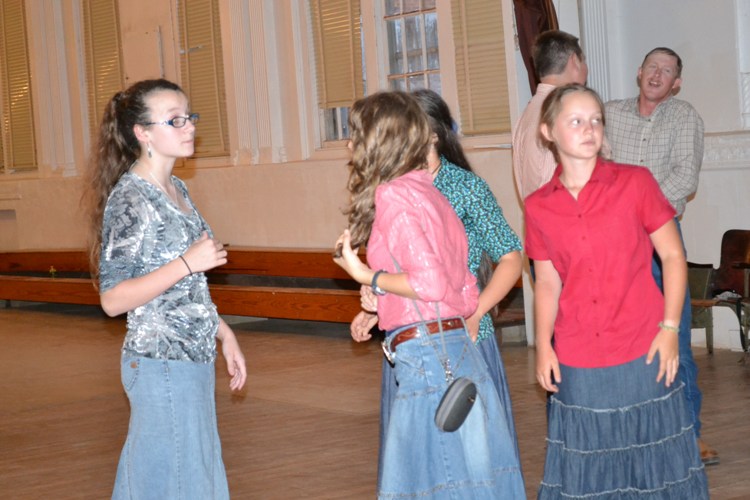 Stockton and Henry Alexander help with the music.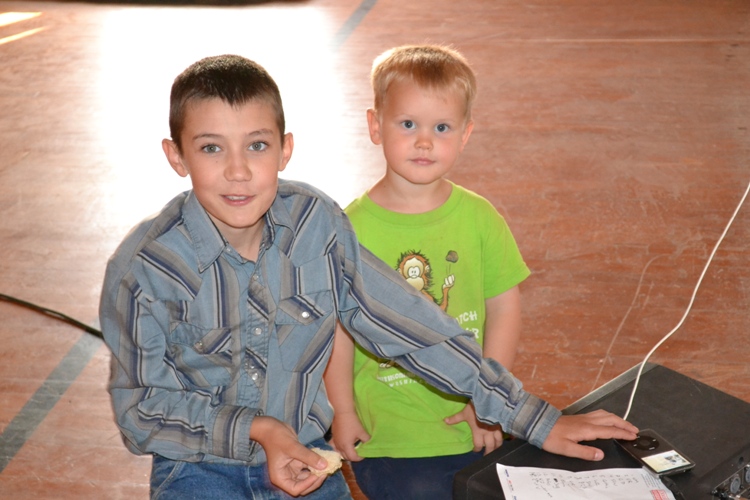 Audrey Alexander, Carolina, and Elaine Phipps waiting to be asked to dance.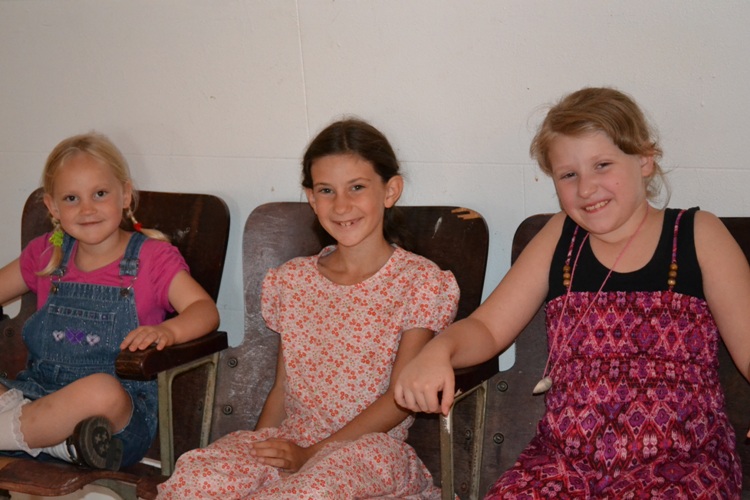 Peter Hernandez shows Kacy Pouge some swing dance steps.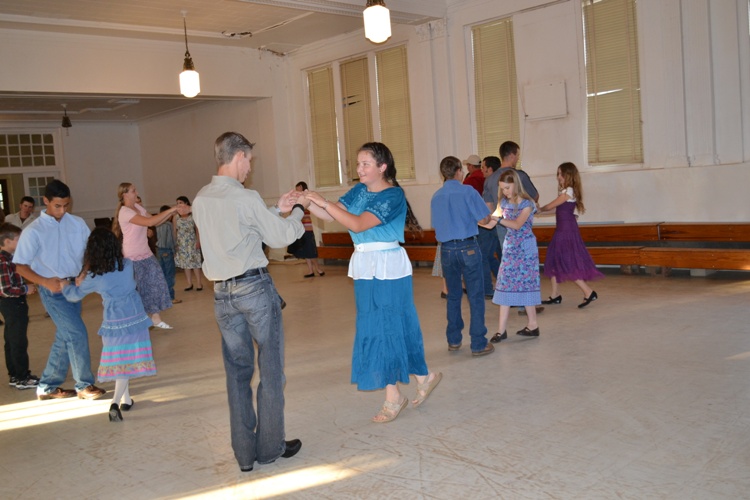 Cimarron and Shelby Byrd start the dance as the lead couple in the Grand March.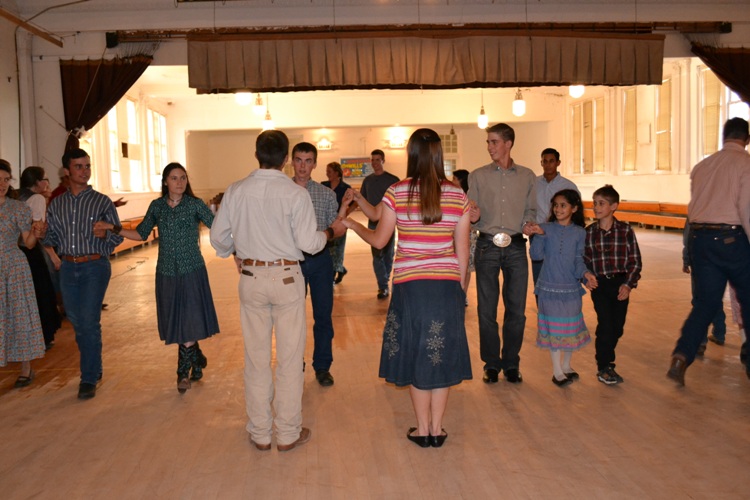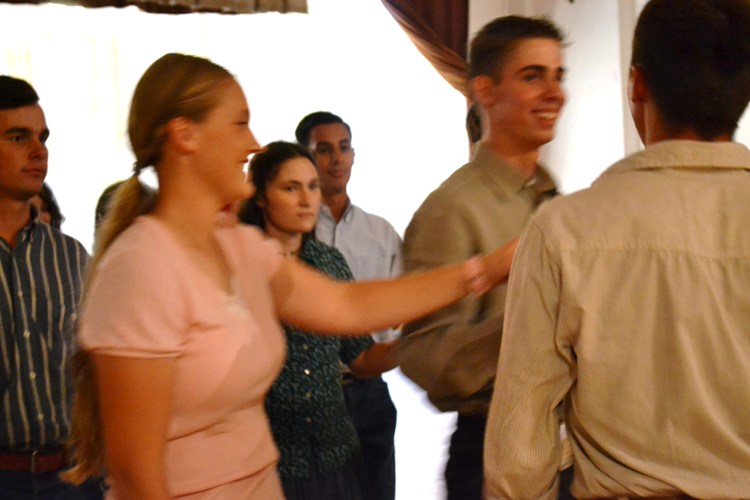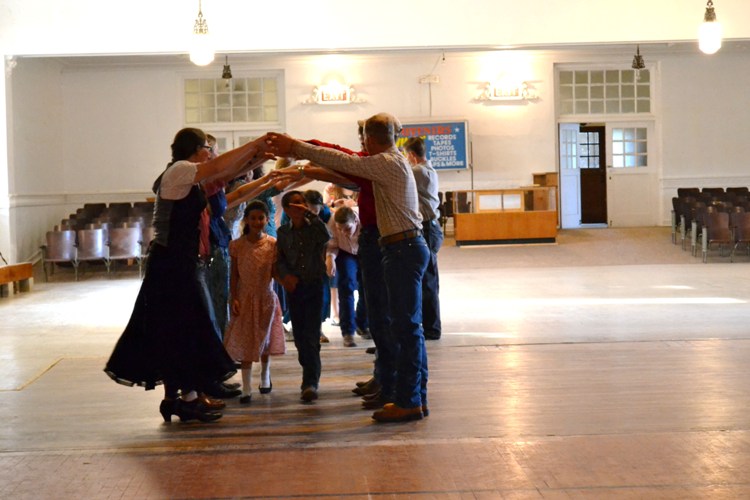 Watch some of the dances on the video player below. There are three separate videos of the dance.
Thursday, June 7 - Day in Lubbock - Today we traveled to Lubbock to make time for Atlanta and Jordan to visit with Granny and the rest of the family there and to visit a few places of interest. We were treated to a nice supper with the Tidwells and Misty at mom's house in the early evening.
A pose in Granny's back yard.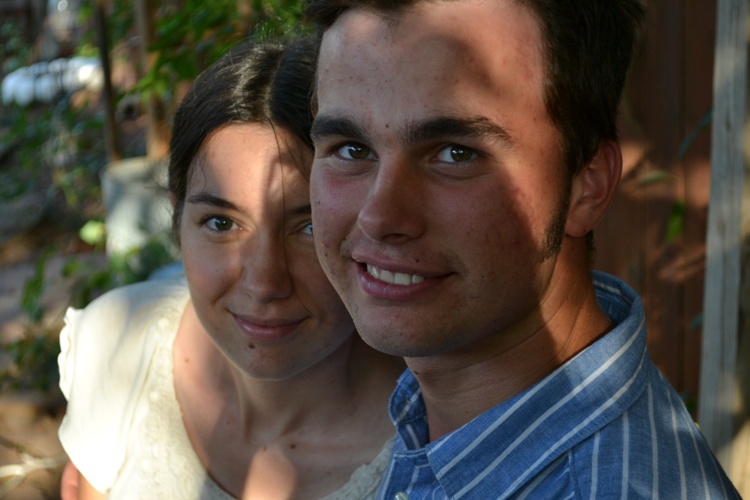 Ranching Heritage Center - Atlanta wanted Jordan to see the ranch buildings exhibit at the Texas Tech museum. They went in costume so that some fun realistic pictures could be taken.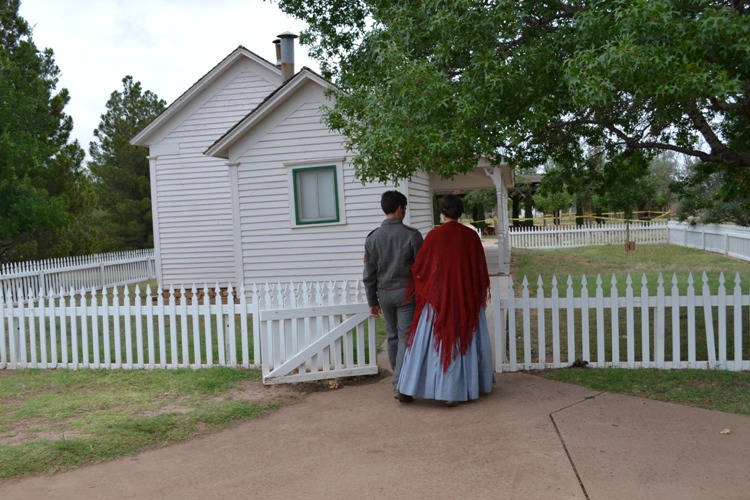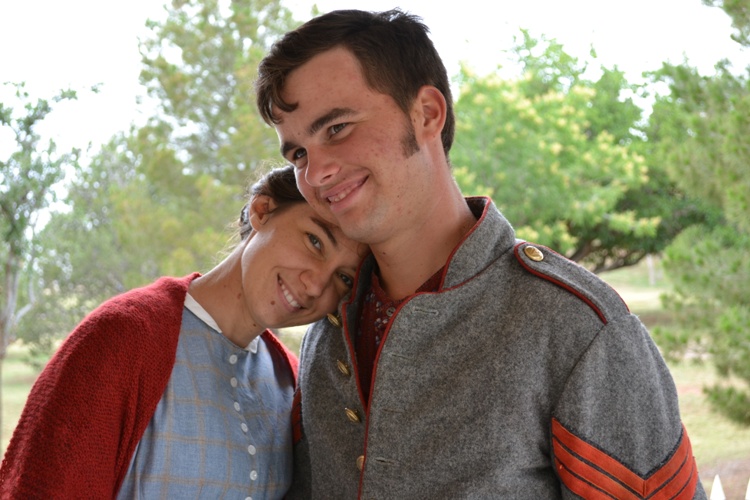 Hannah and Carolina accompanied us and had a blast.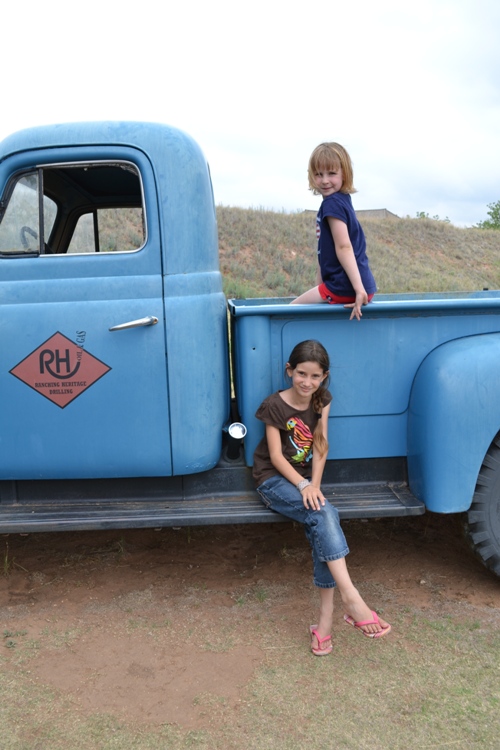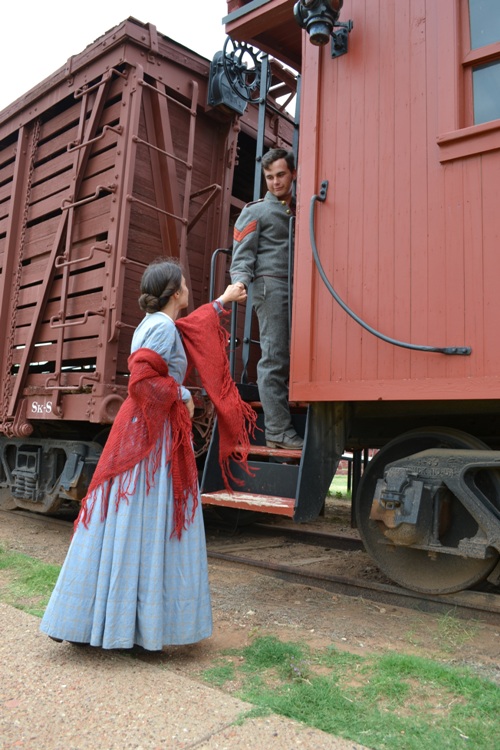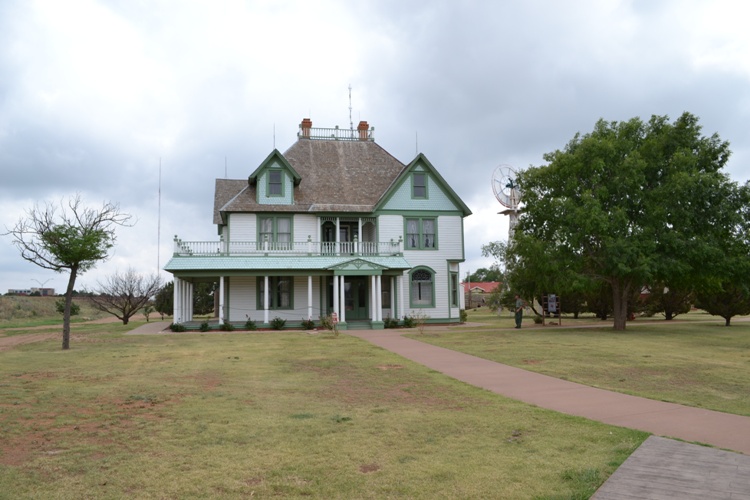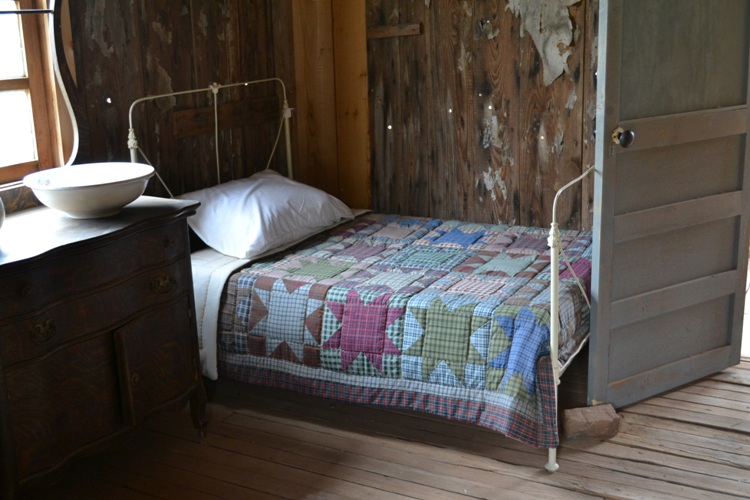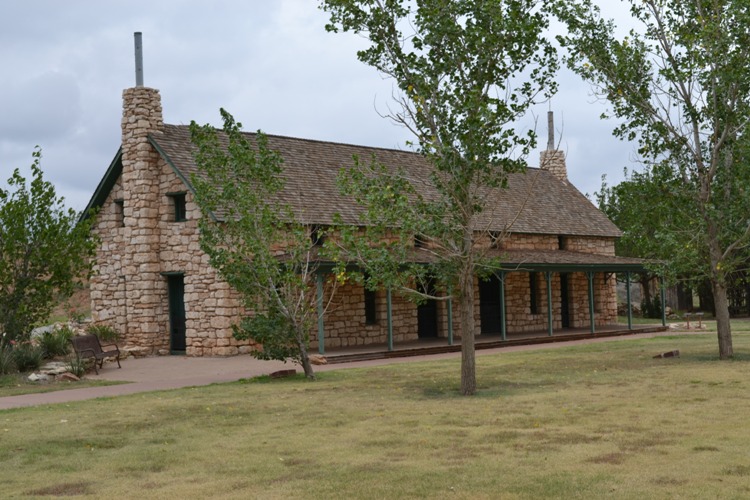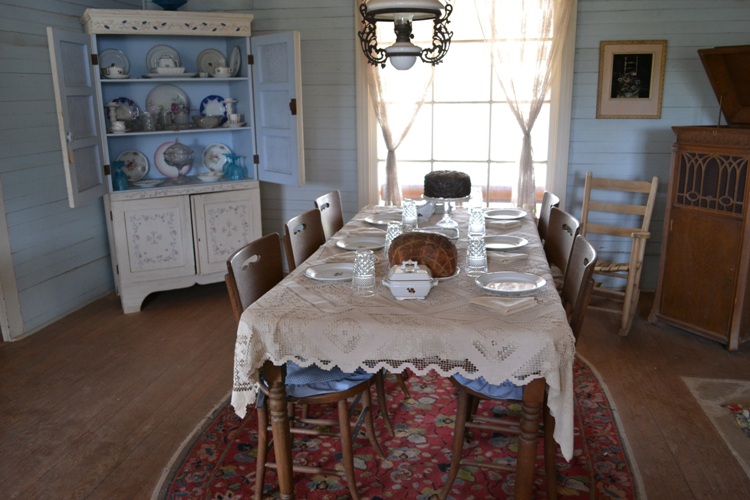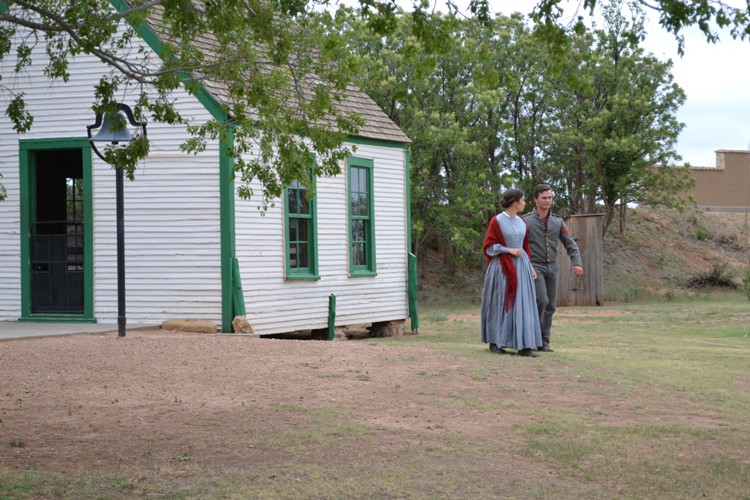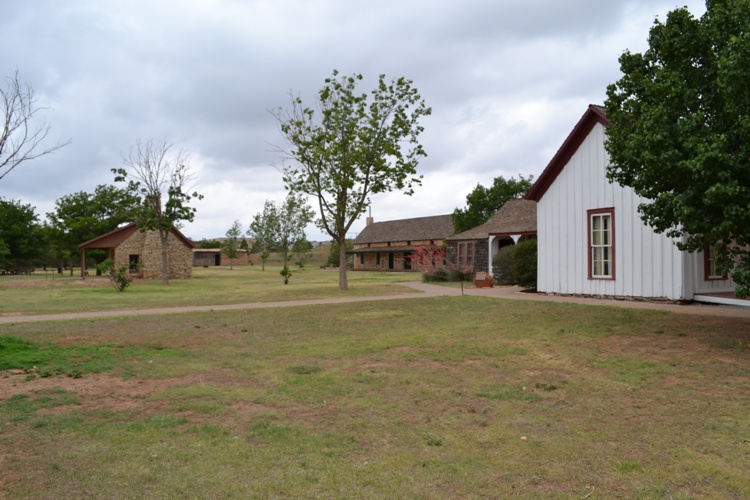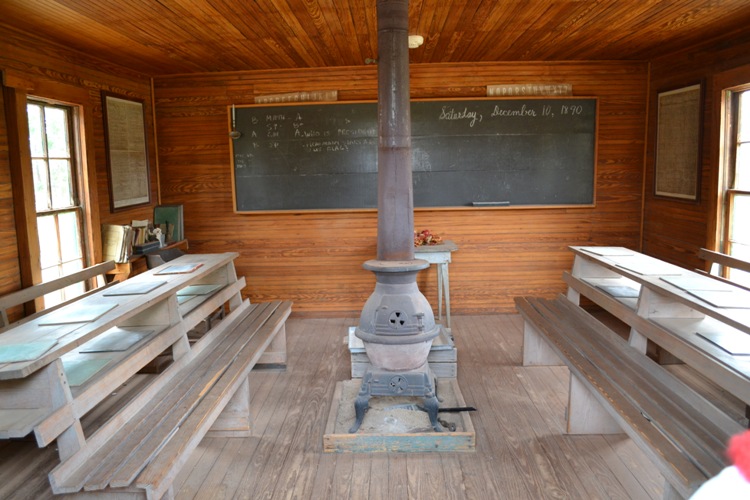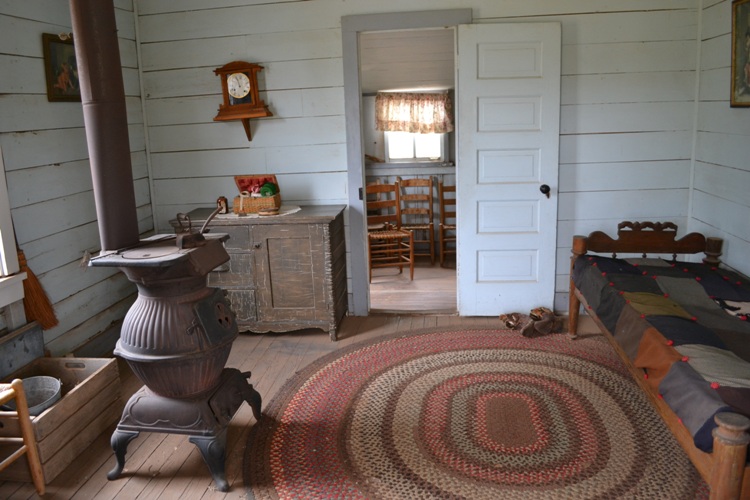 Jordan's younger brother, Jeremiah.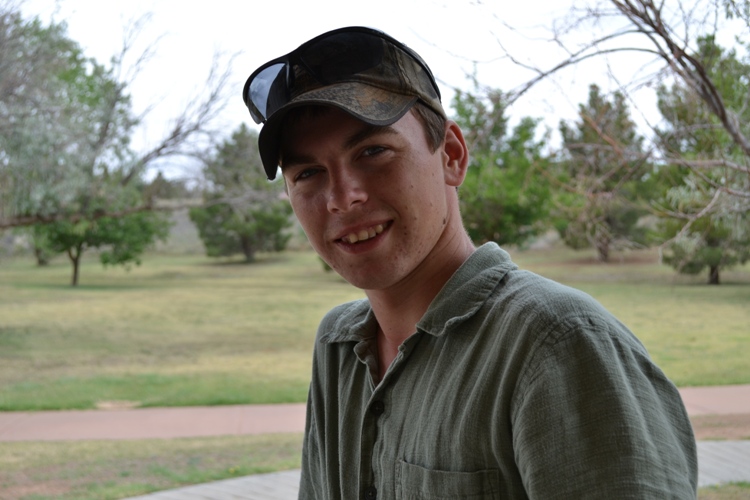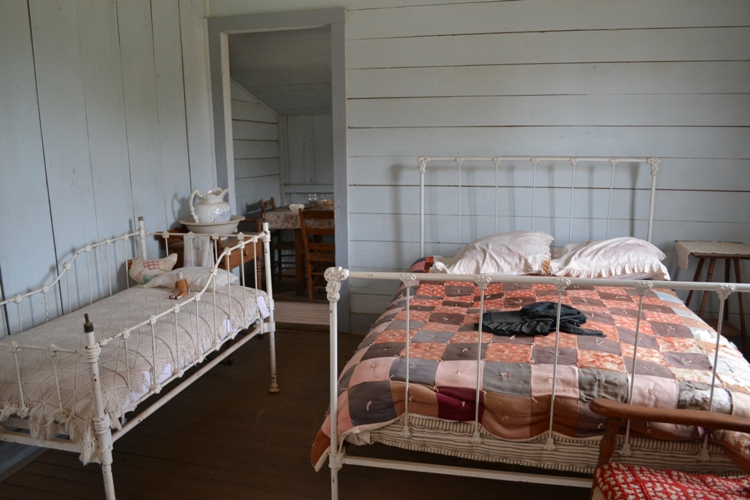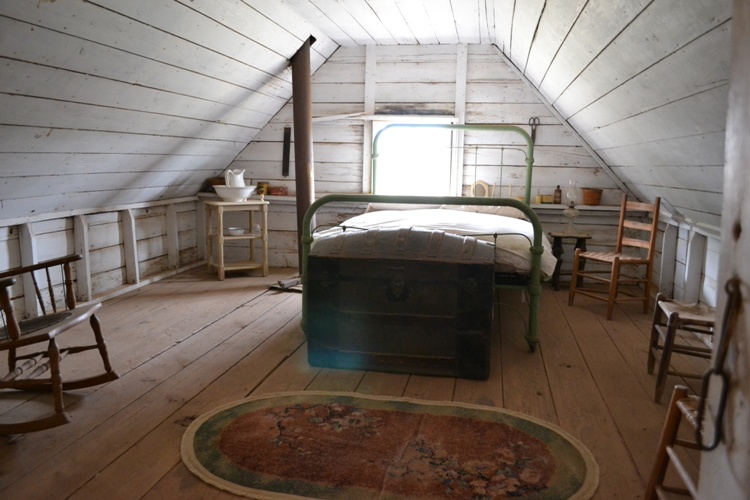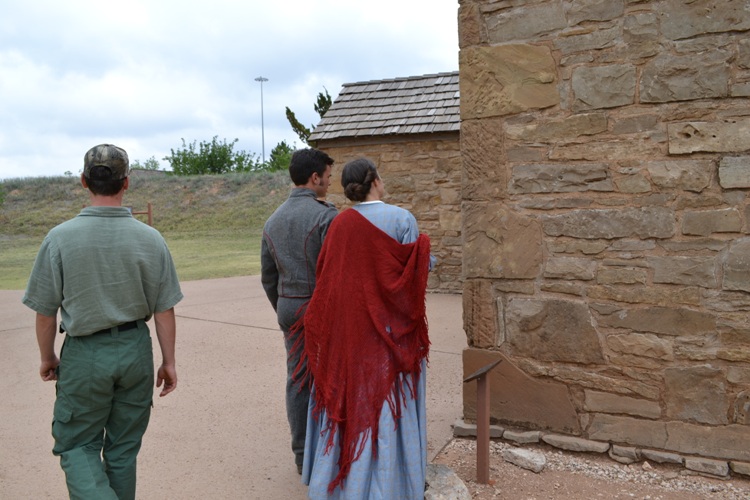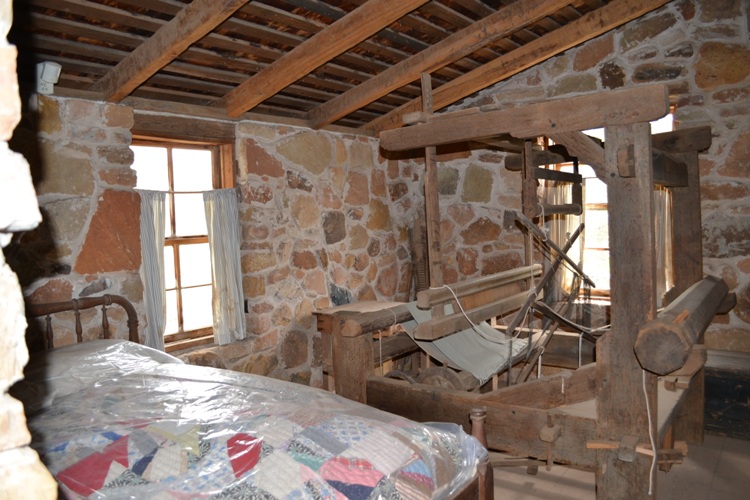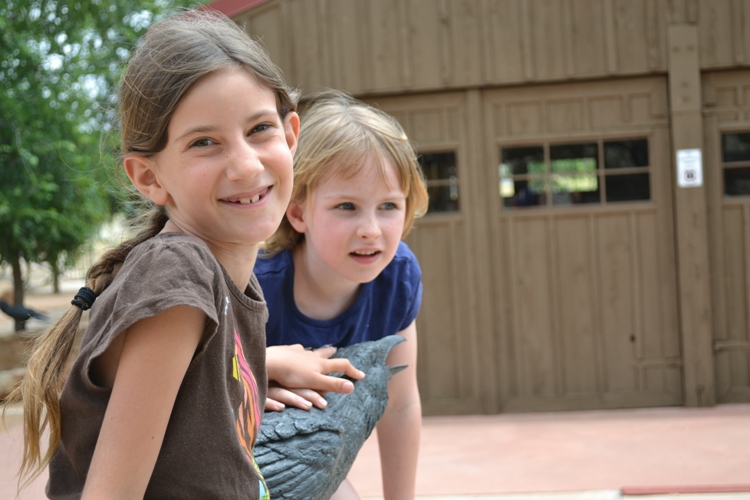 Wednesday, June 6 - Rain Shower - After a nice cloud burst, Jordan noticed a rainbow in the east. He and Atlanta had to make this quick retreat when another wave of rain descended.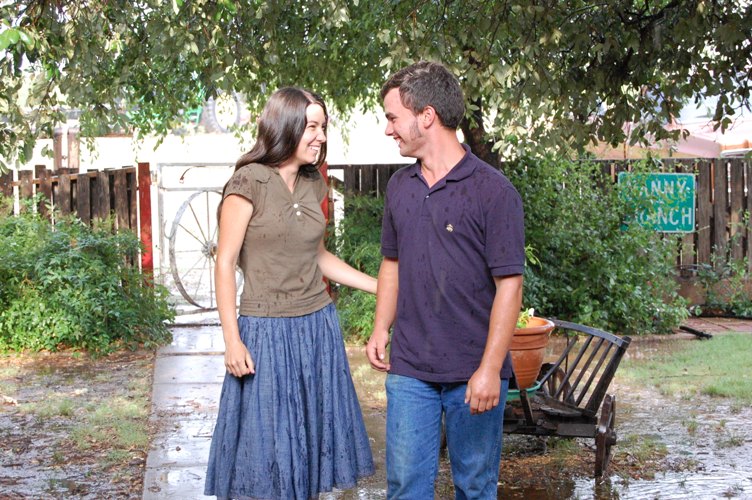 Stockton found this colorful dragonfly this morning.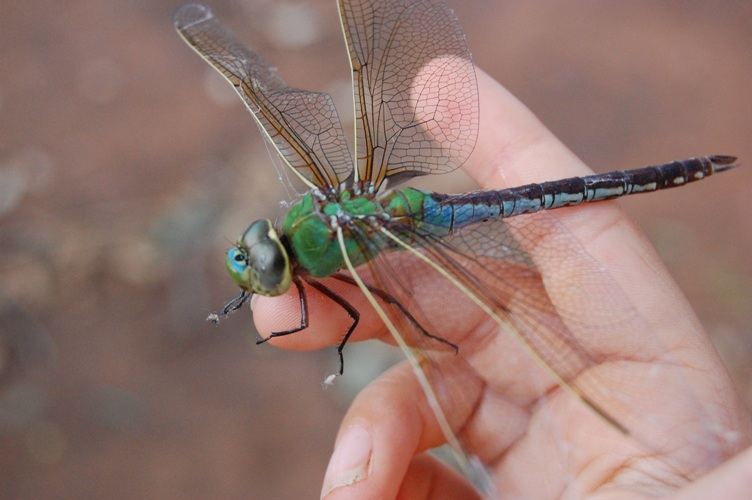 Earlier in the afternoon, Jordan and Atlanta worked on their house plans.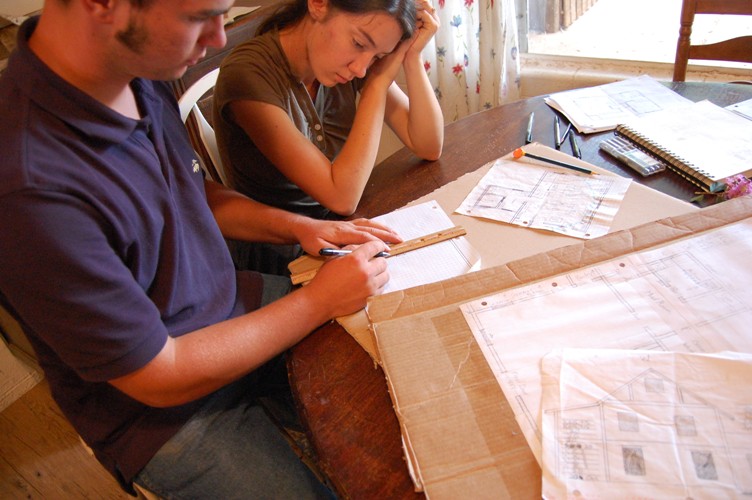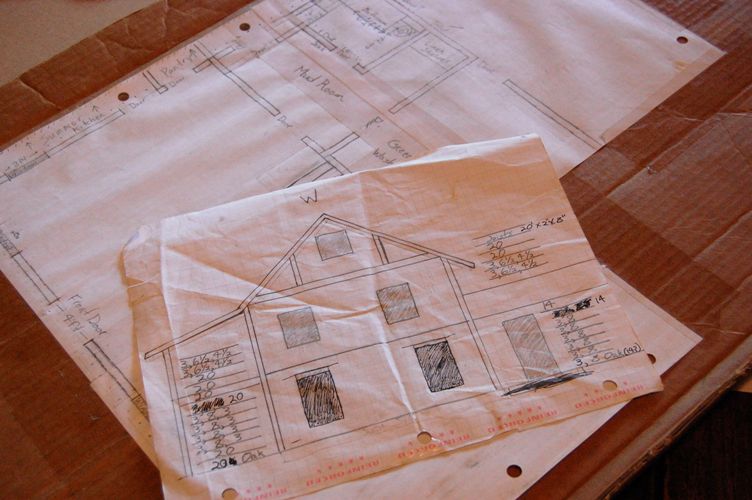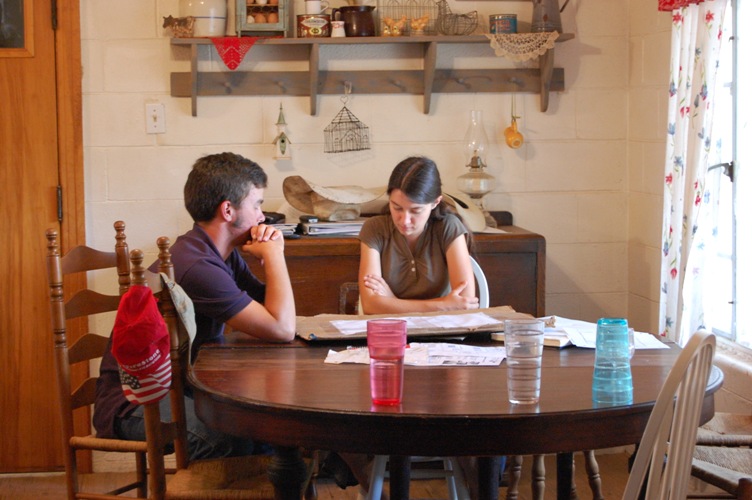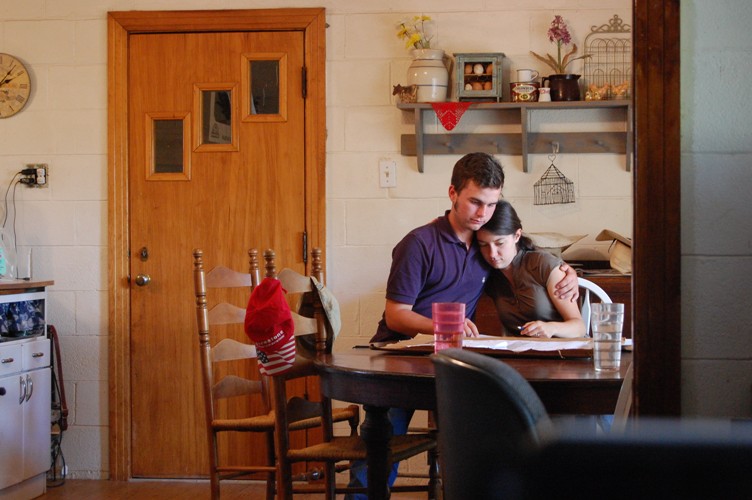 Tuesday, June 5 - Purple and Orange Sunset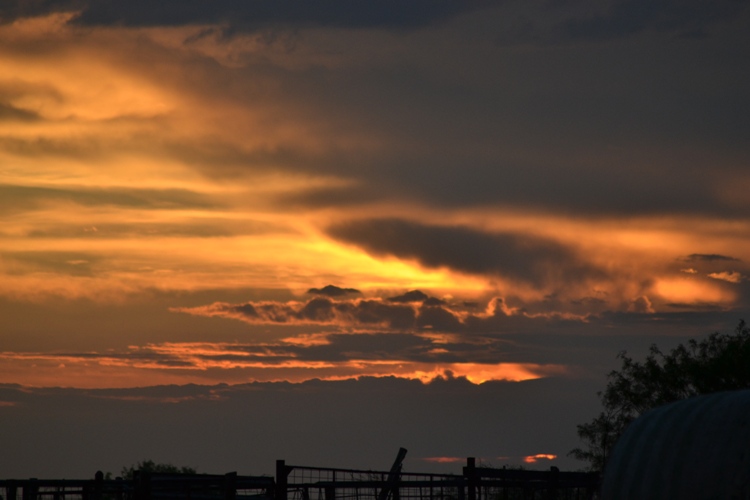 Monday, June 4 - Goodwin's Visit from Tennessee - Jordan and Jeremiah Goodwin from near Lobelville, Tennessee have come to visit for a week. Atlanta's been so excited waiting for them to arrive. She's got lots of plans and things for them to see and do while they're here.
Sunday, June 3 - Beautiful Evening Sky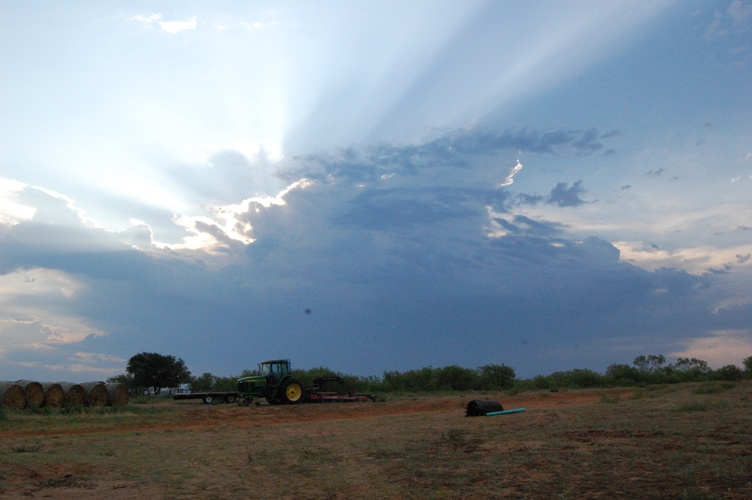 Check out our past news. Just click any link below: