Sunday, March 31 - A Visit to the Goodwin Cabin - On our way home, the Texas travelers stopped by Jordan and Atlanta's new cabin for a quick visit before the couple left on their honeymoon.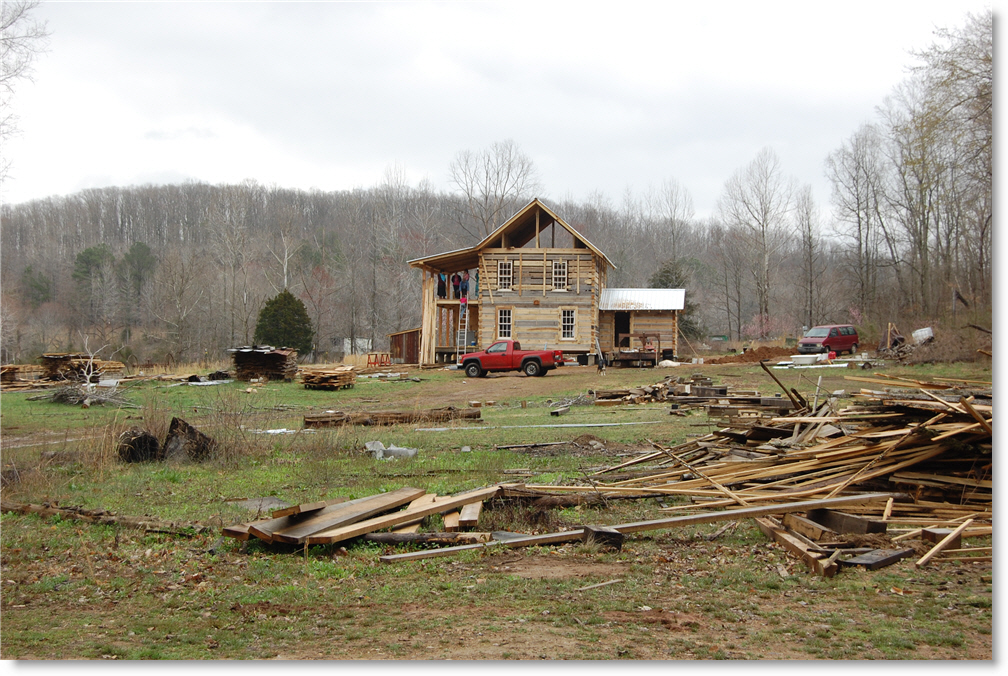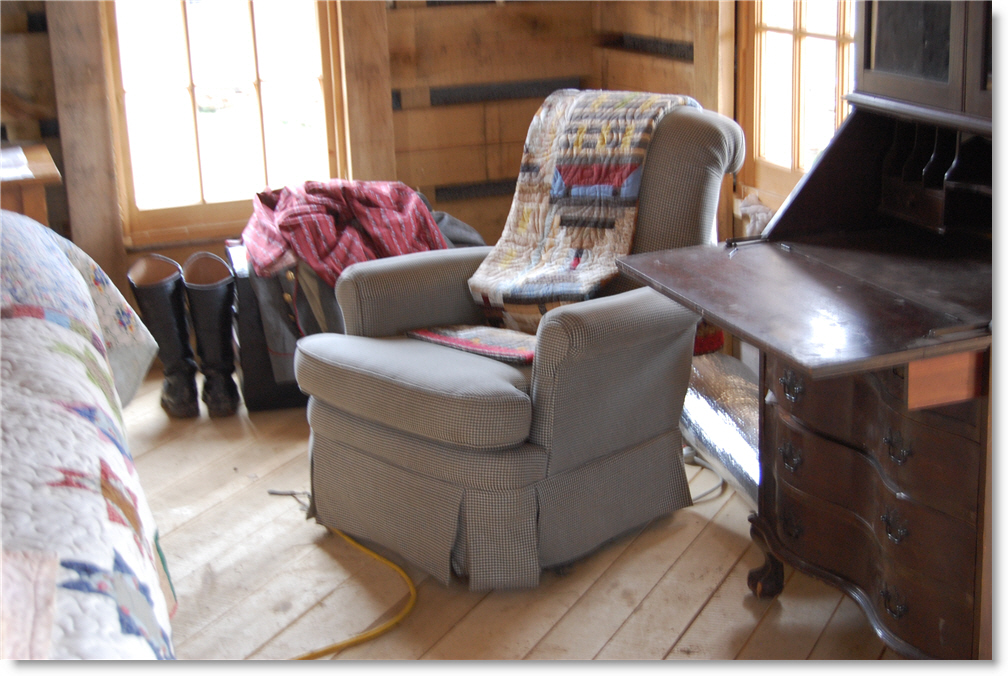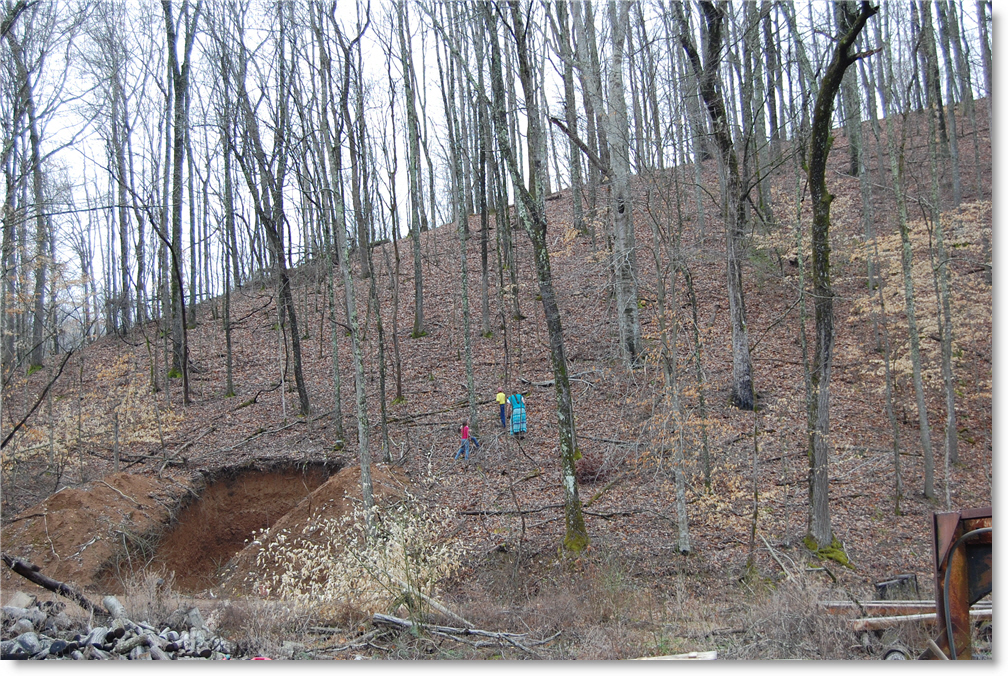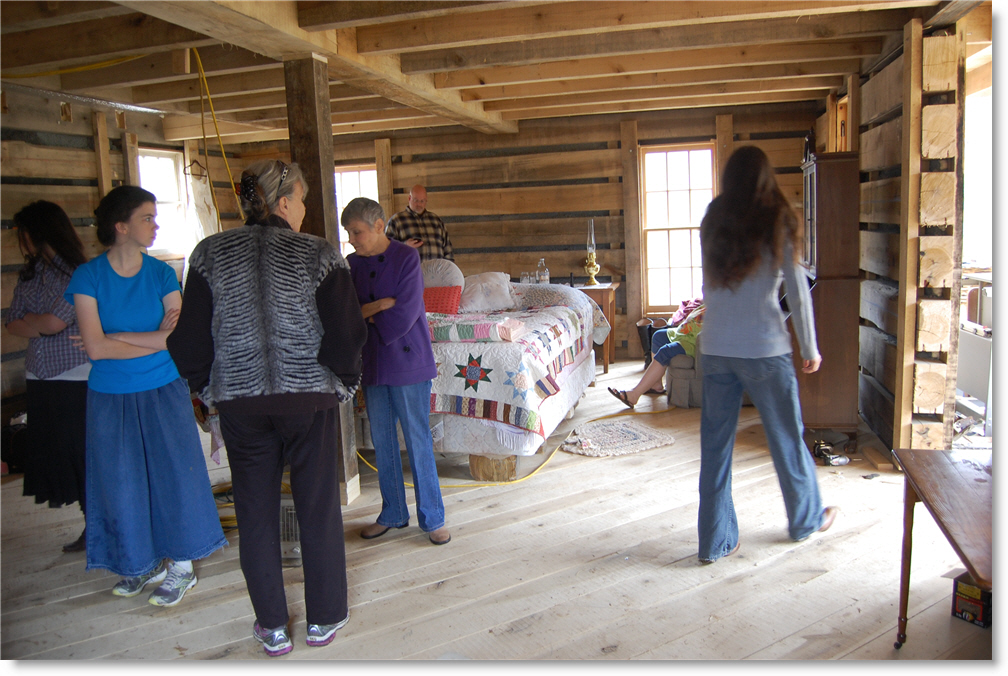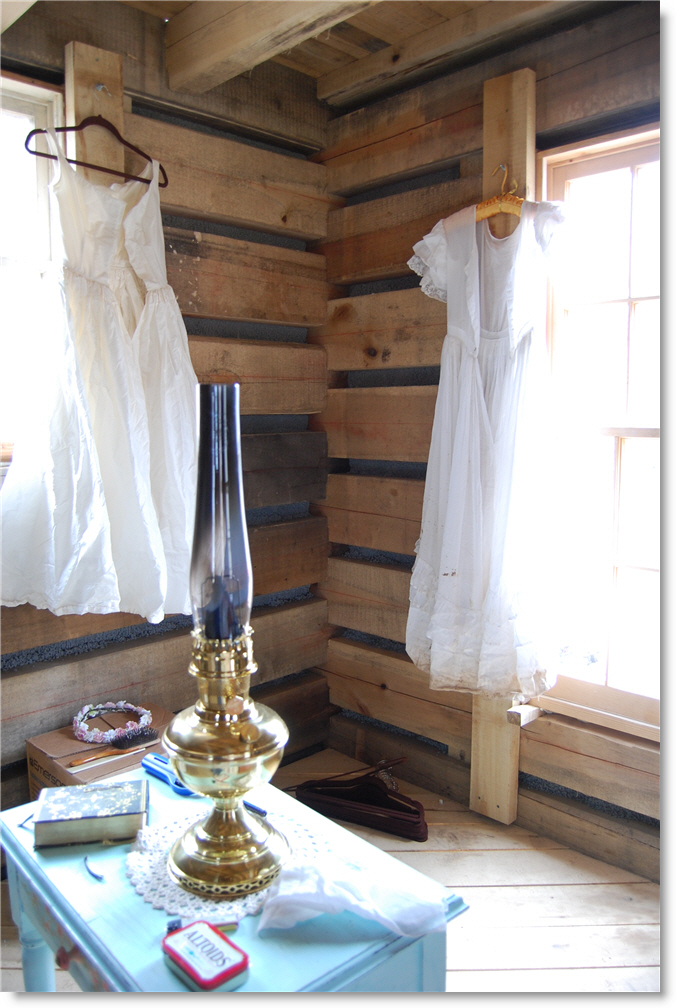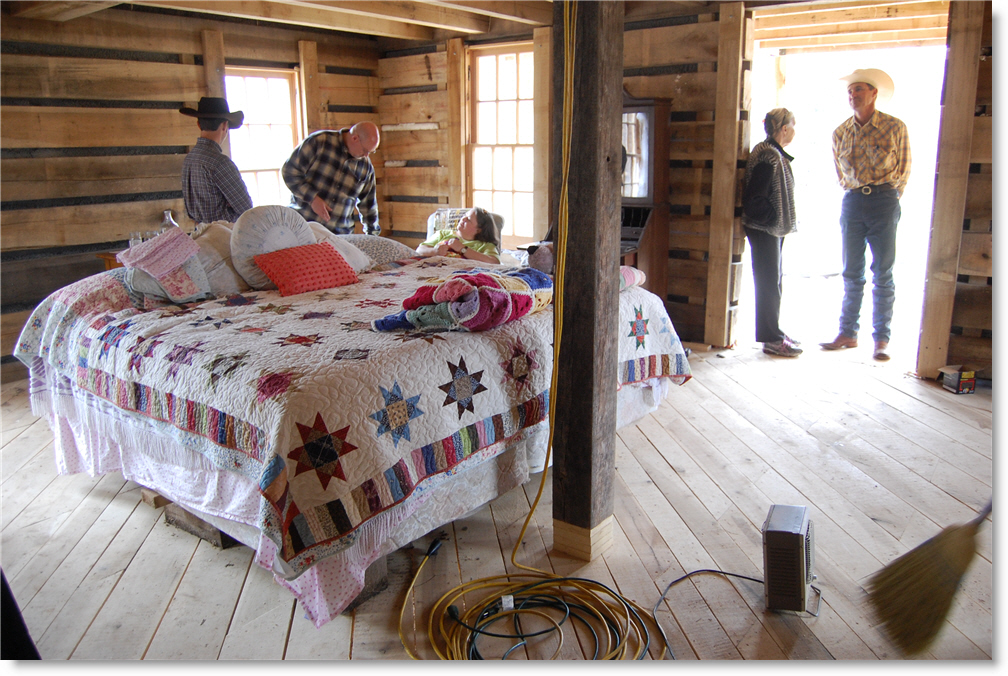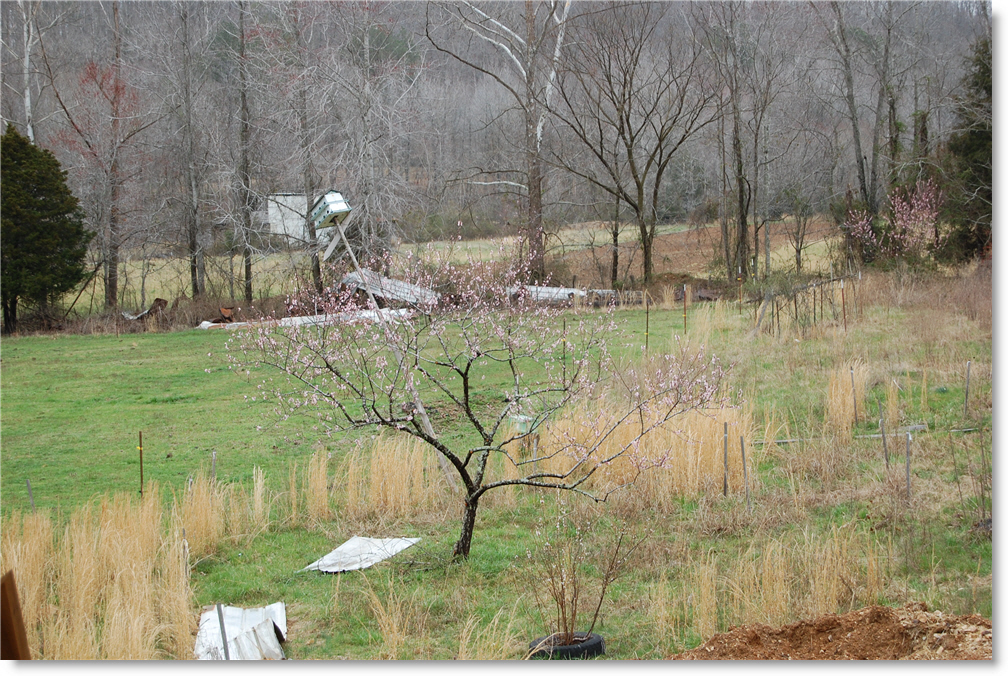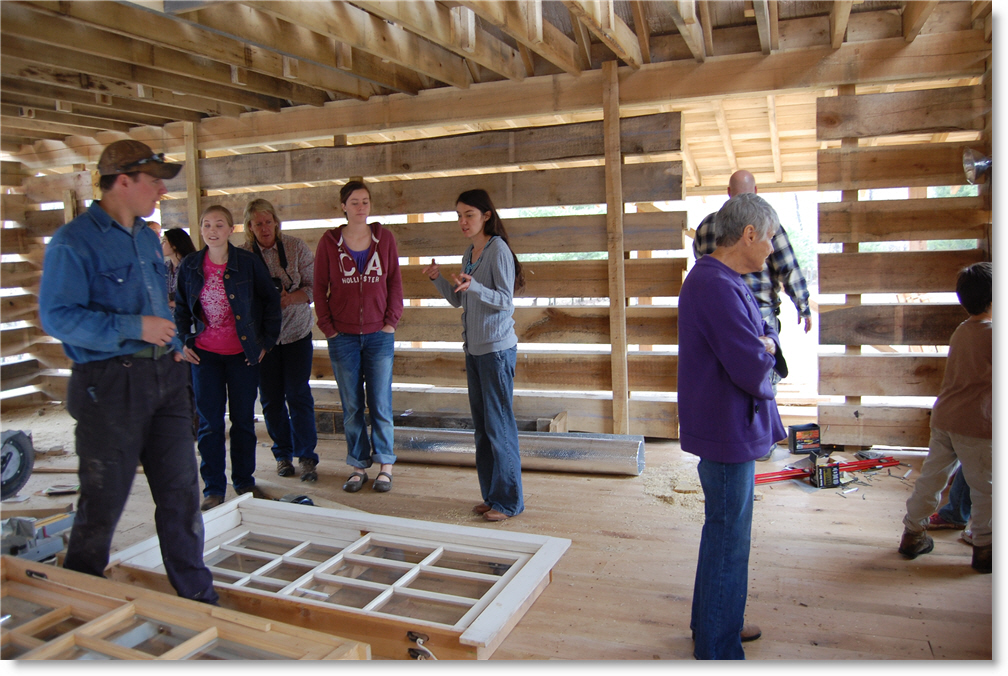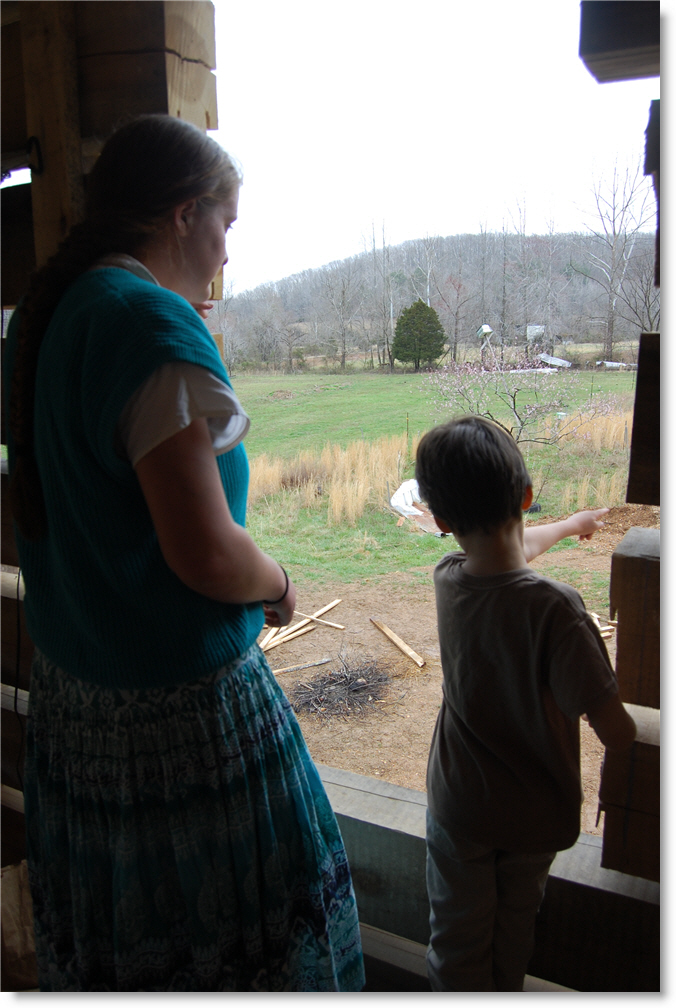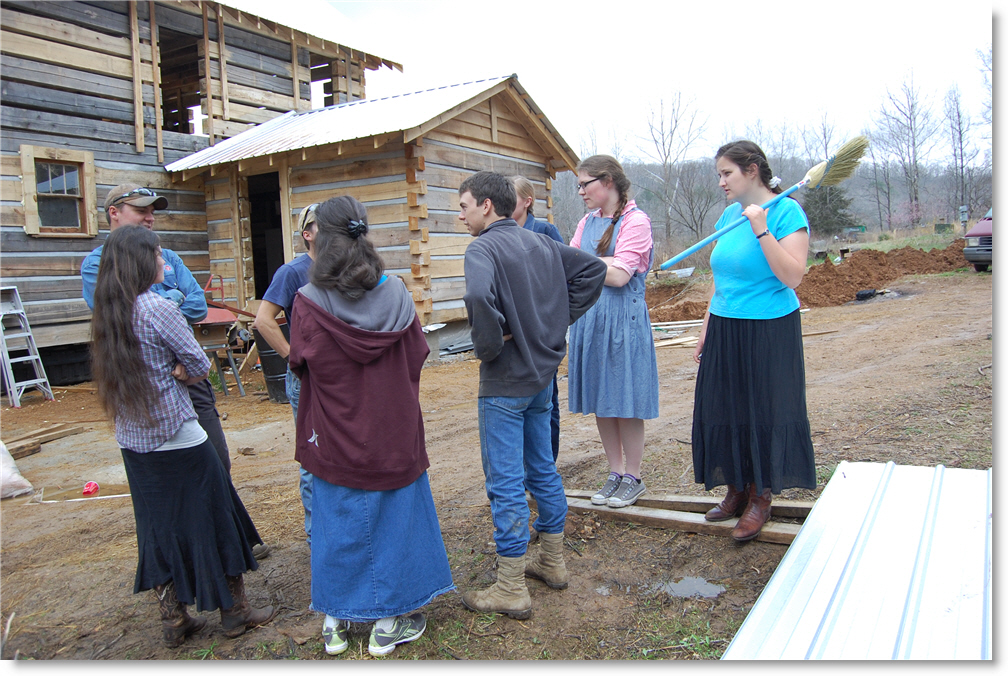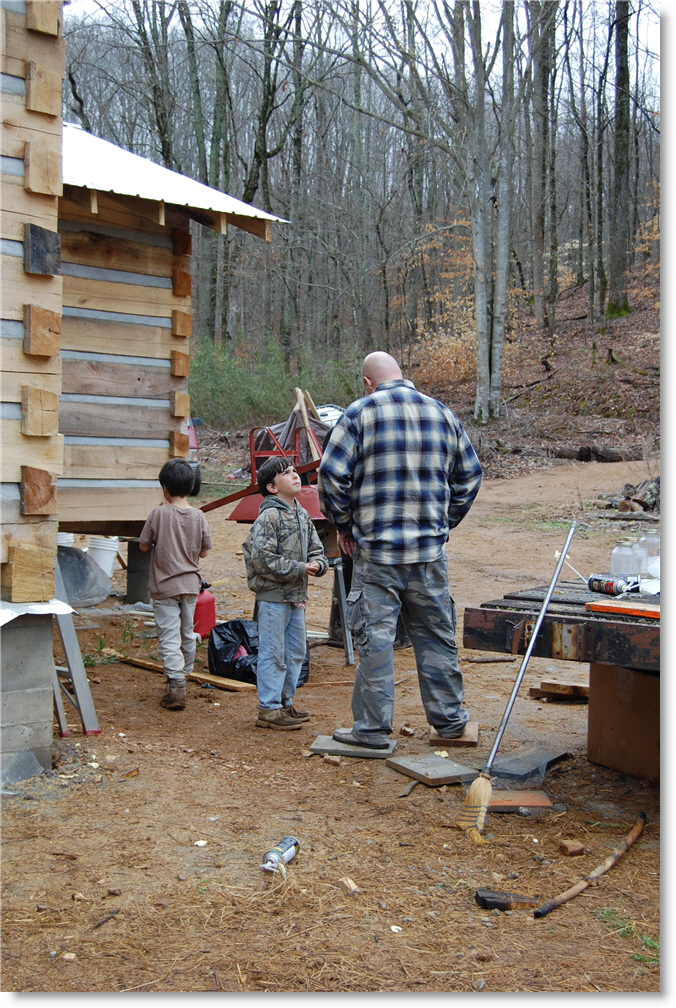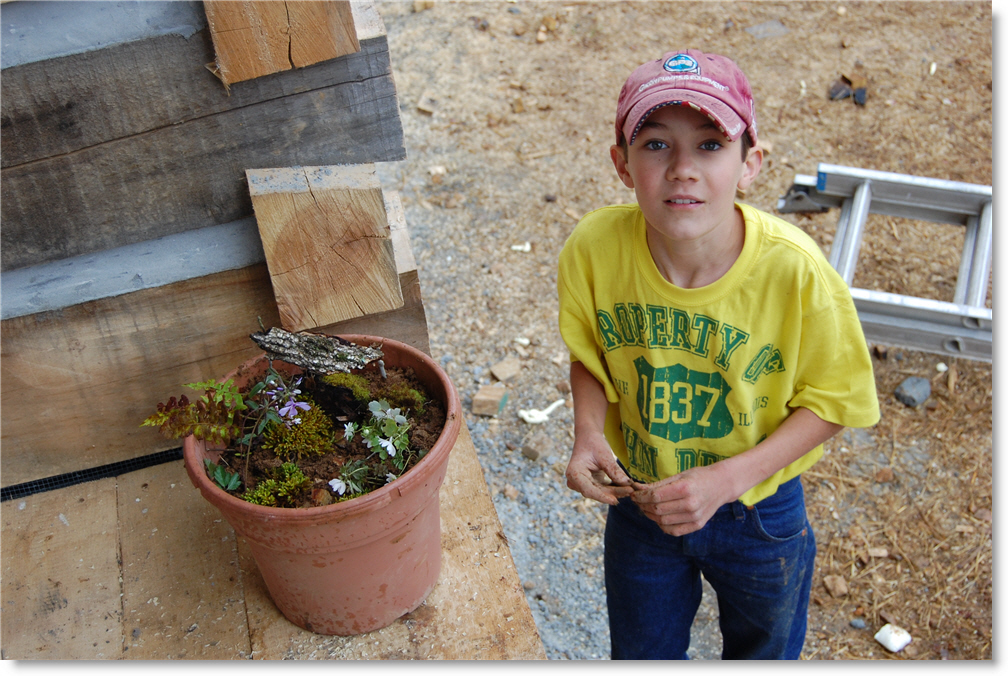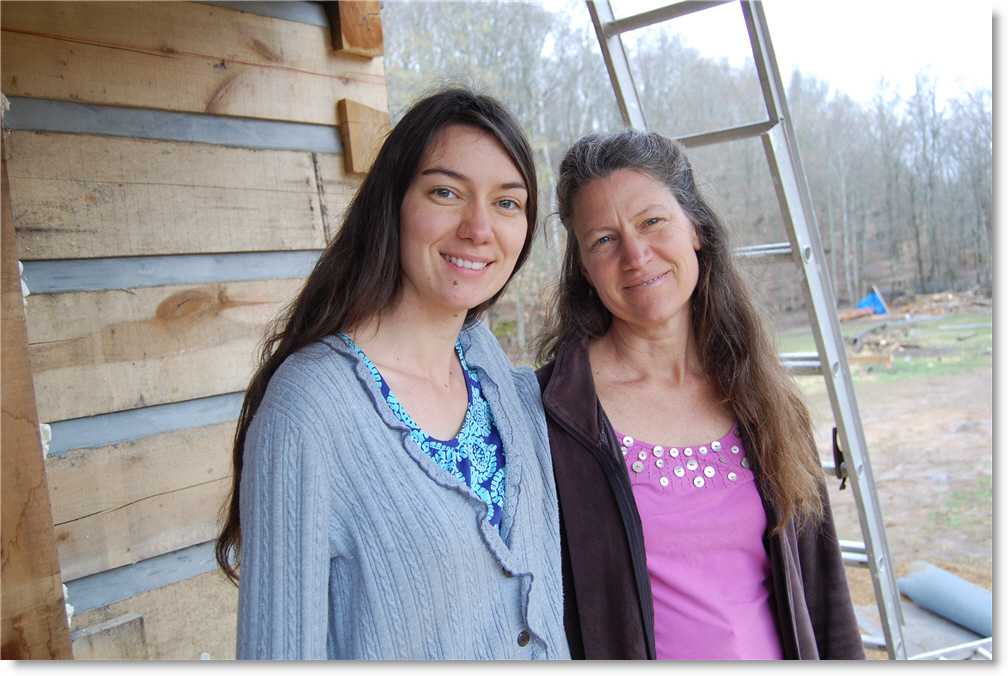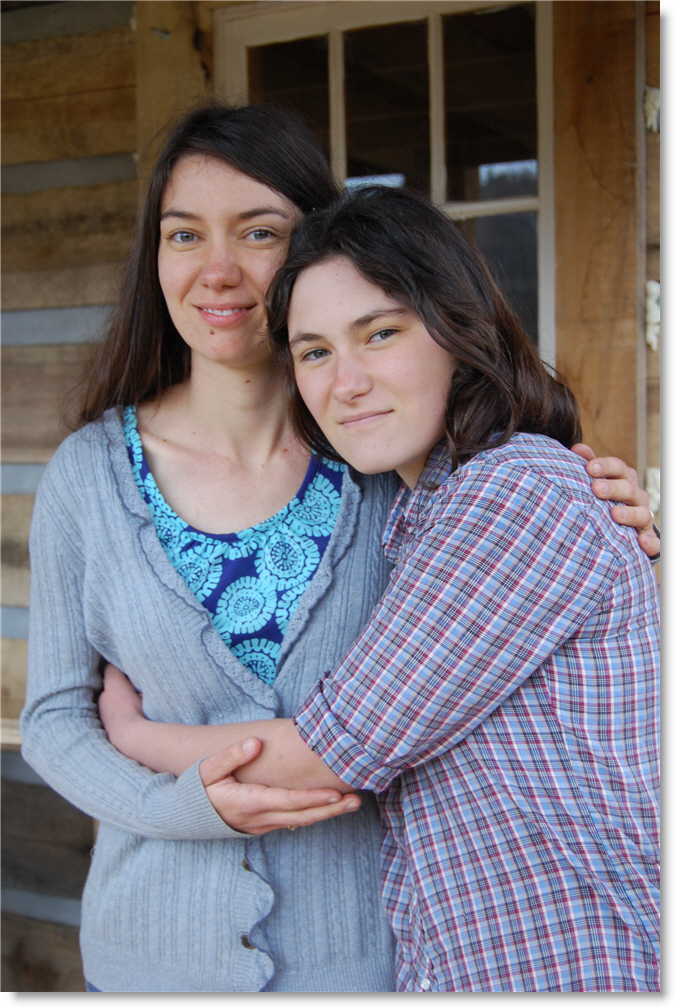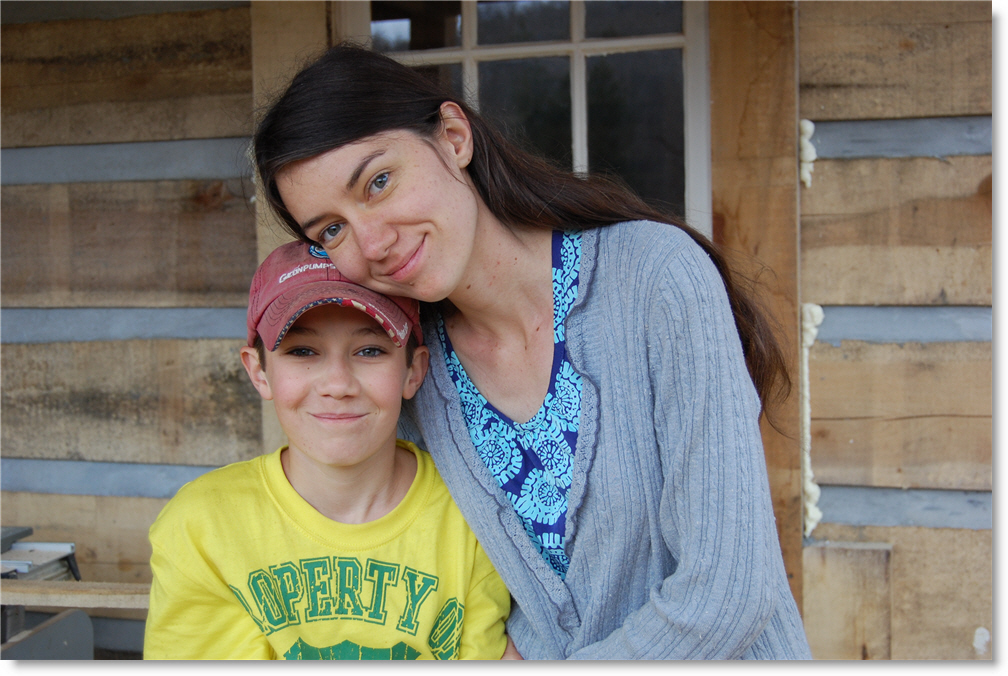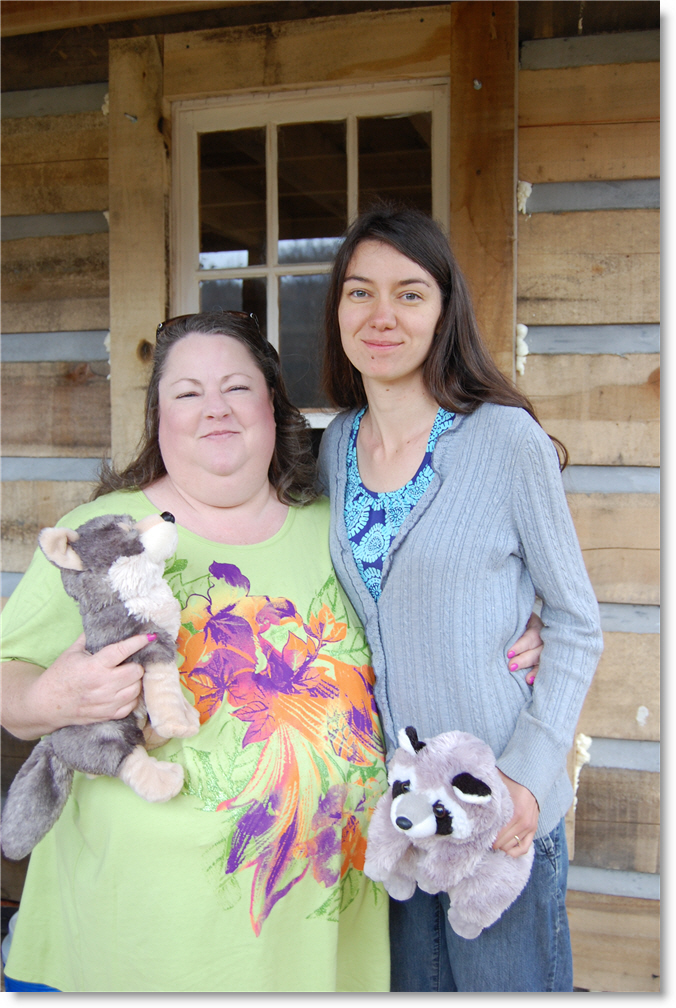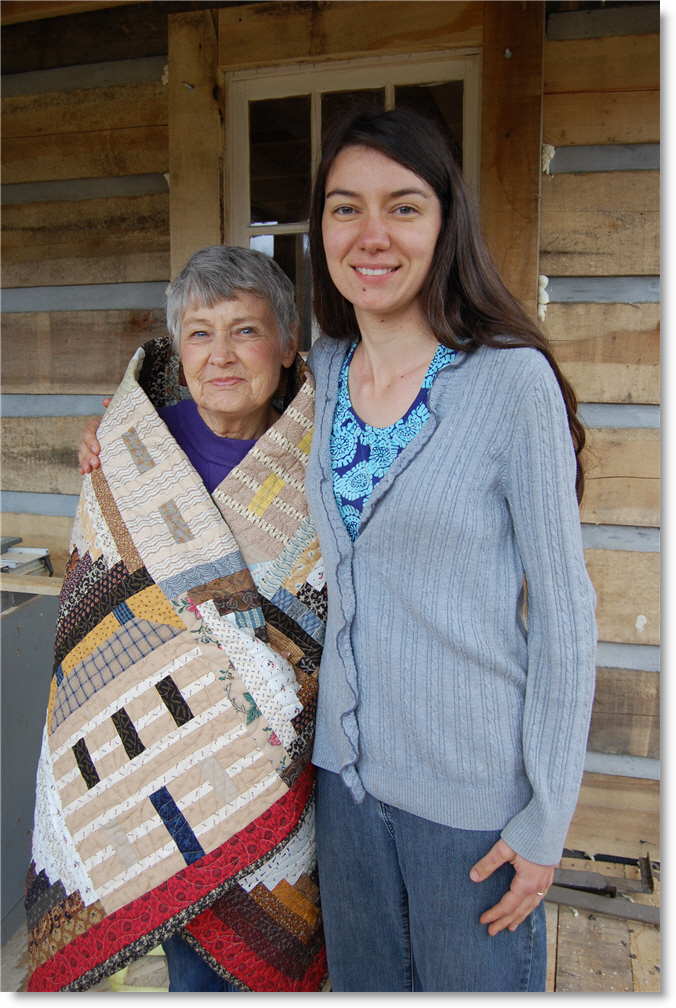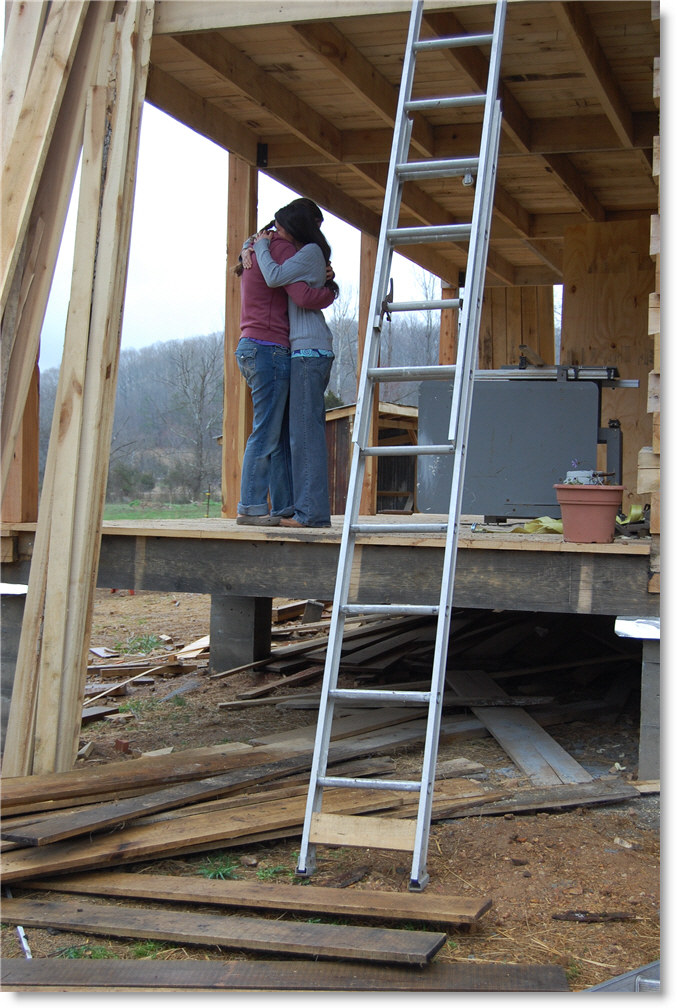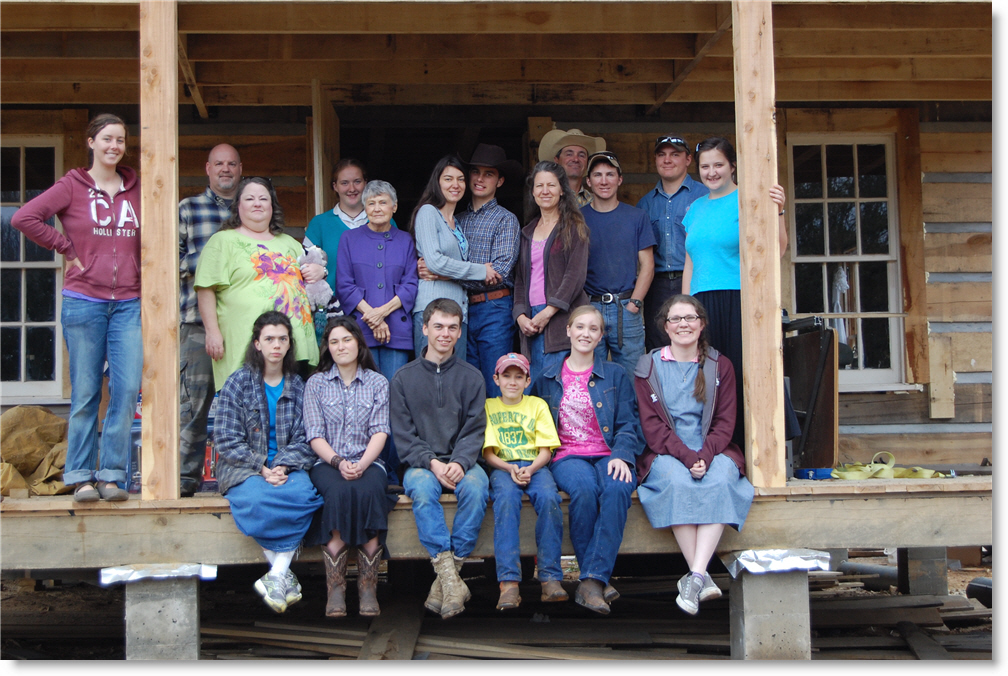 Fun at the Motel Pool - Our group made it as far as Texarkana tonight. Even though no one had brought a swimming suit (except Hannah), the kids weren't deterred. They all found something to wear into the pool.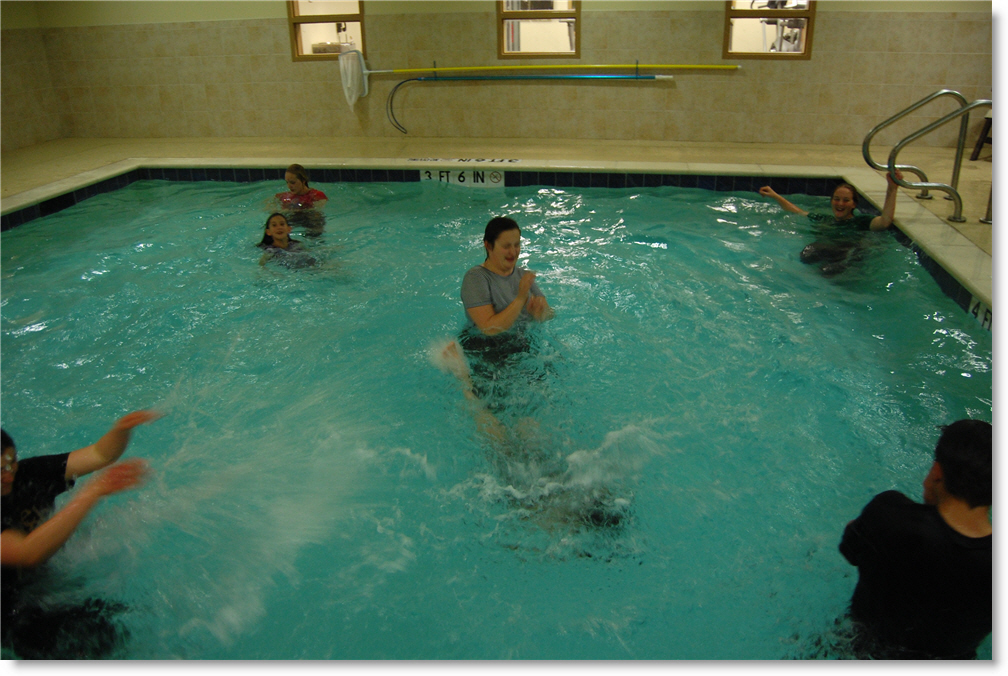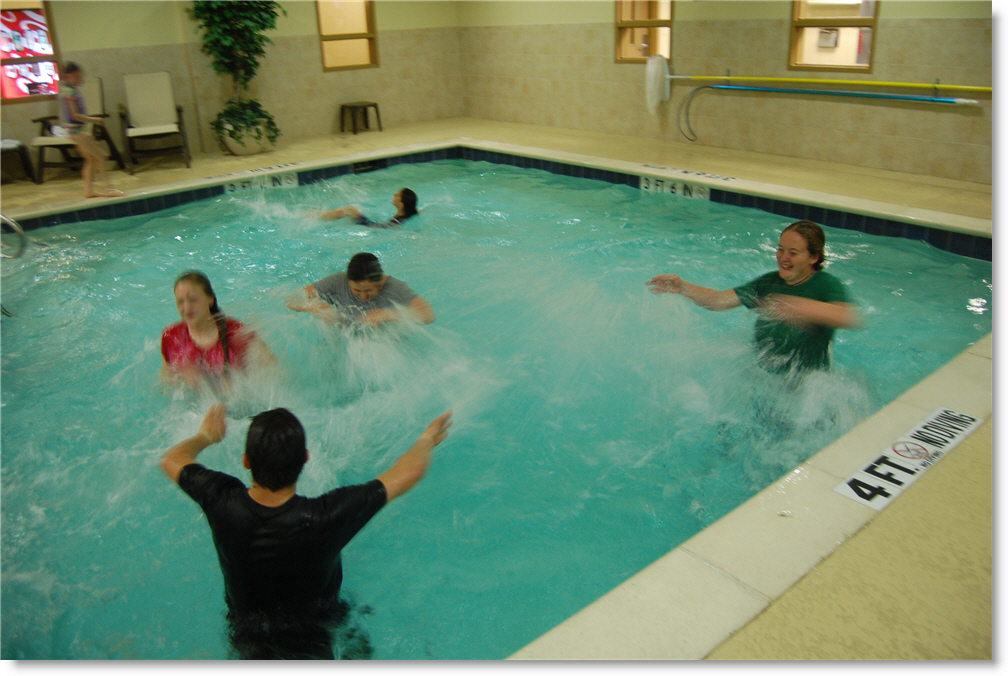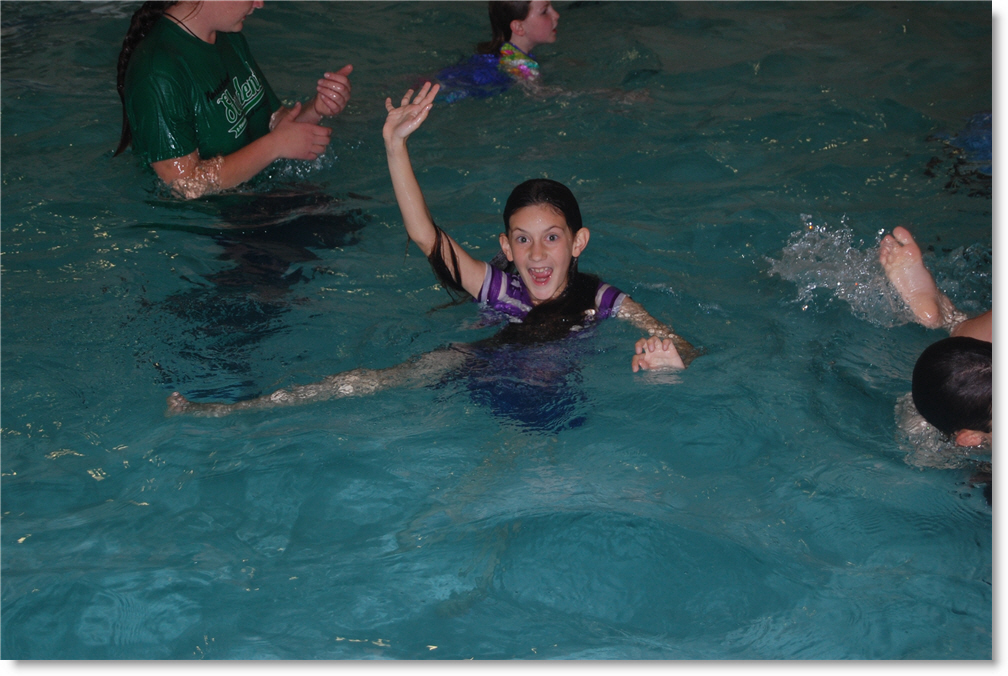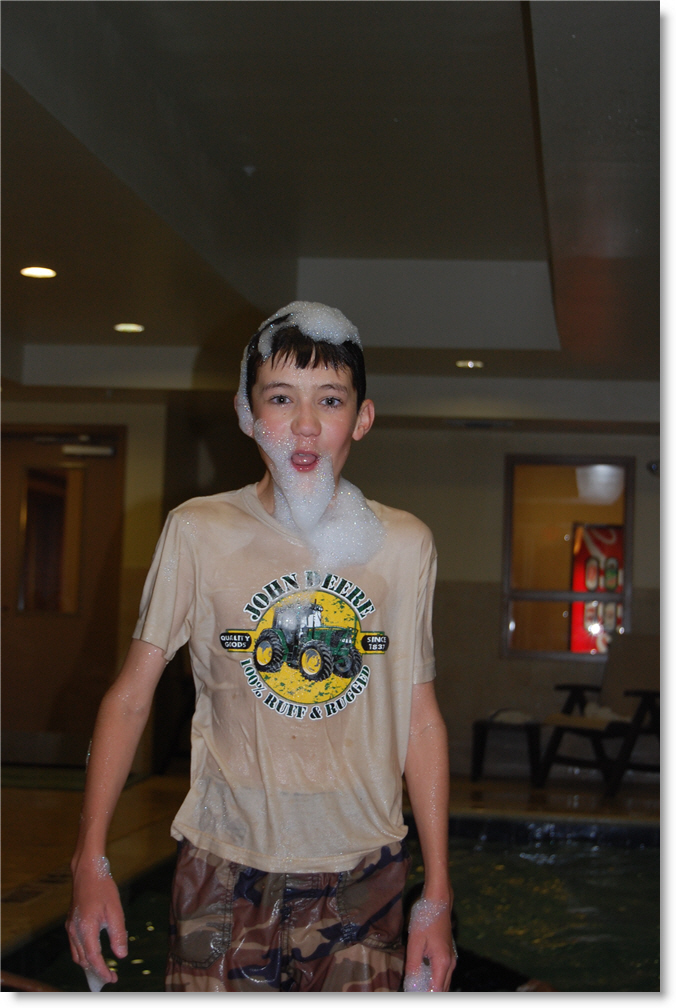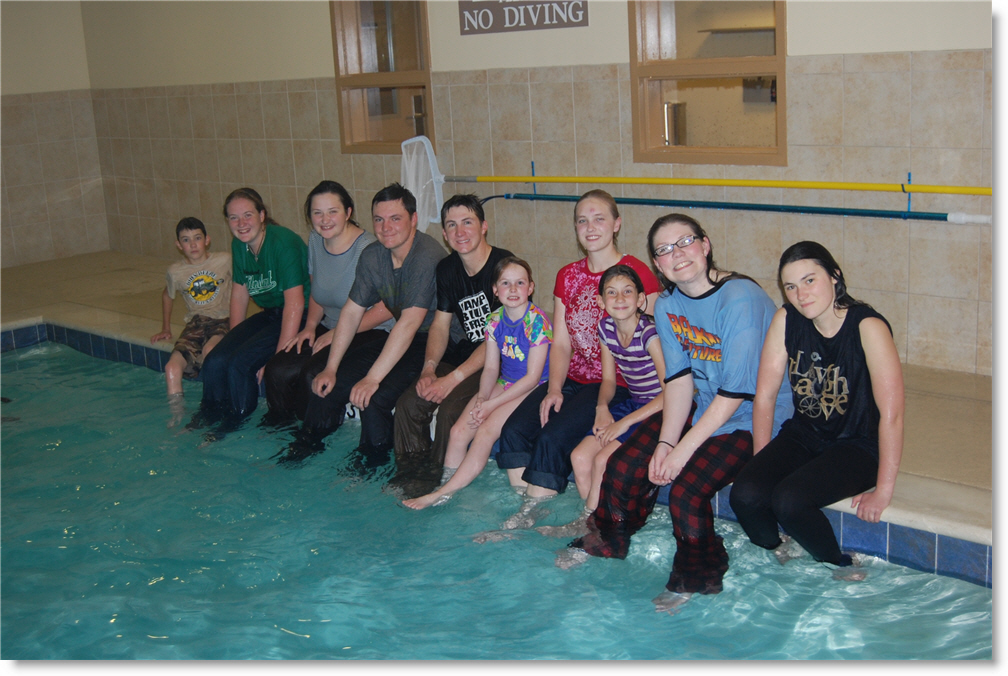 Saturday, March 30, 2013 - WEDDING!! - Enjoy this first look at Atlanta and Jordan's Tennessee wedding.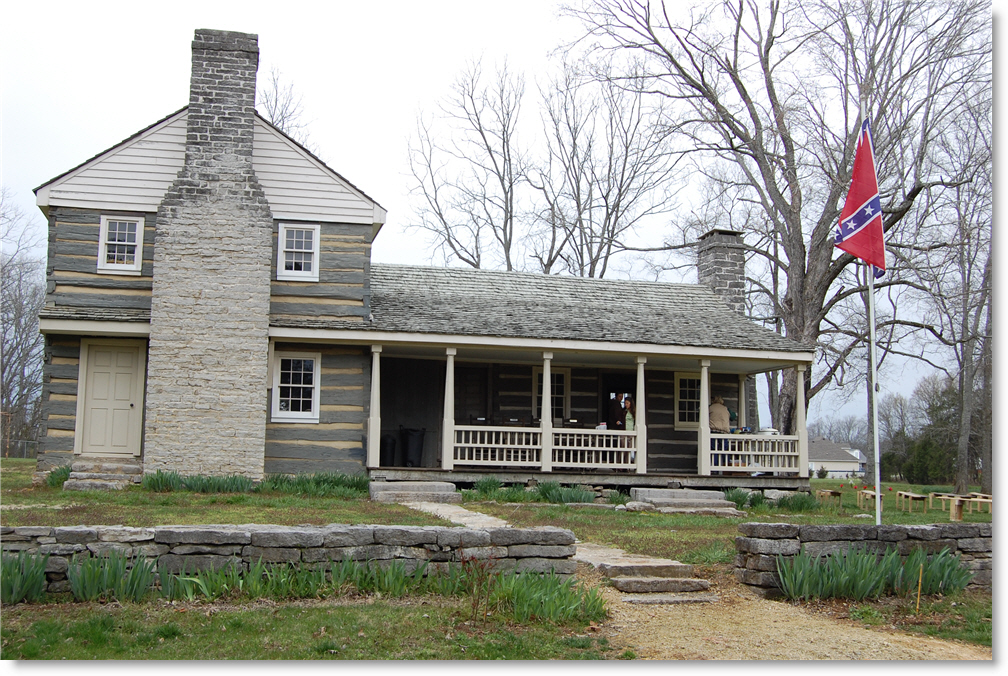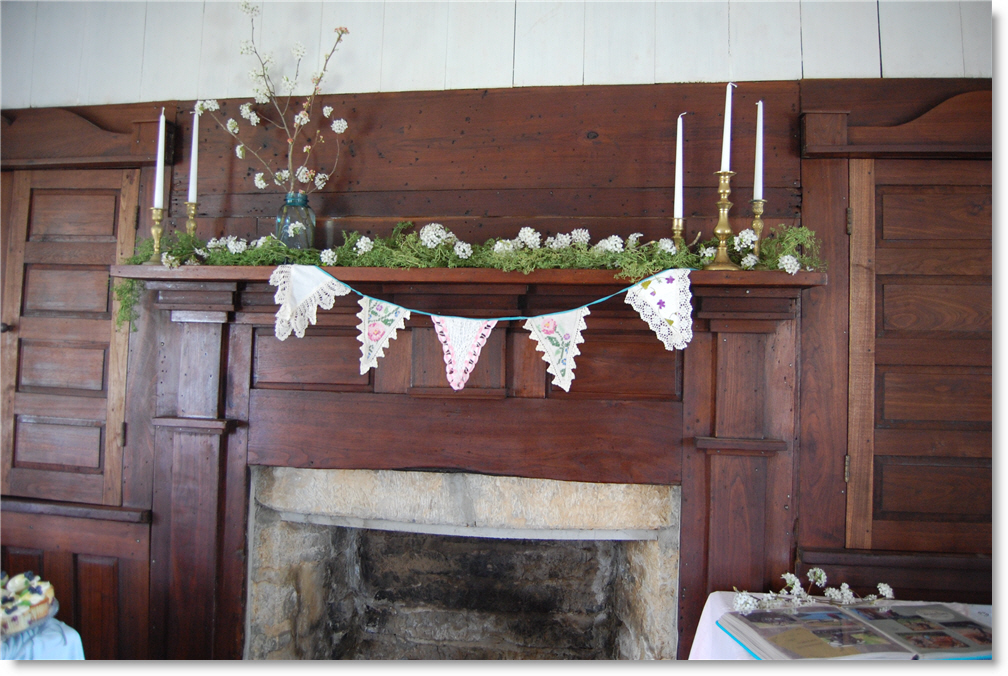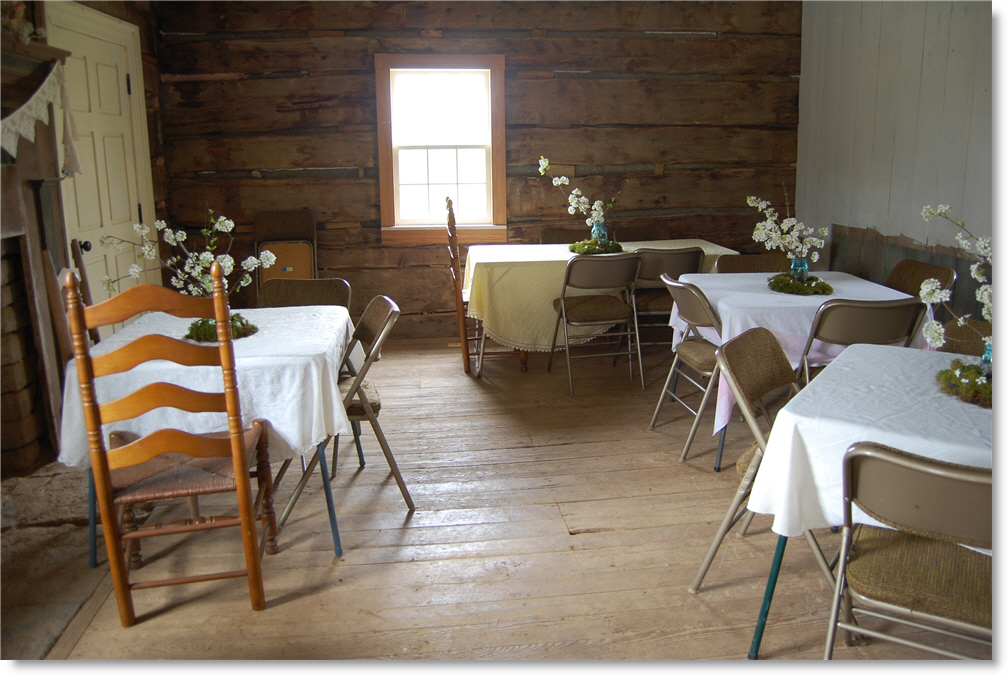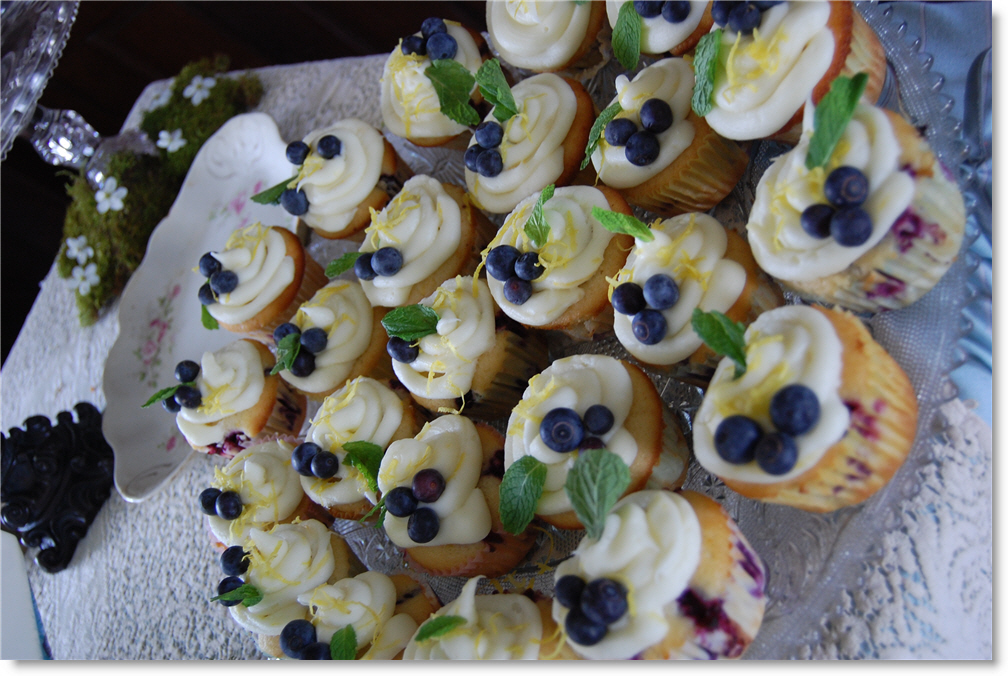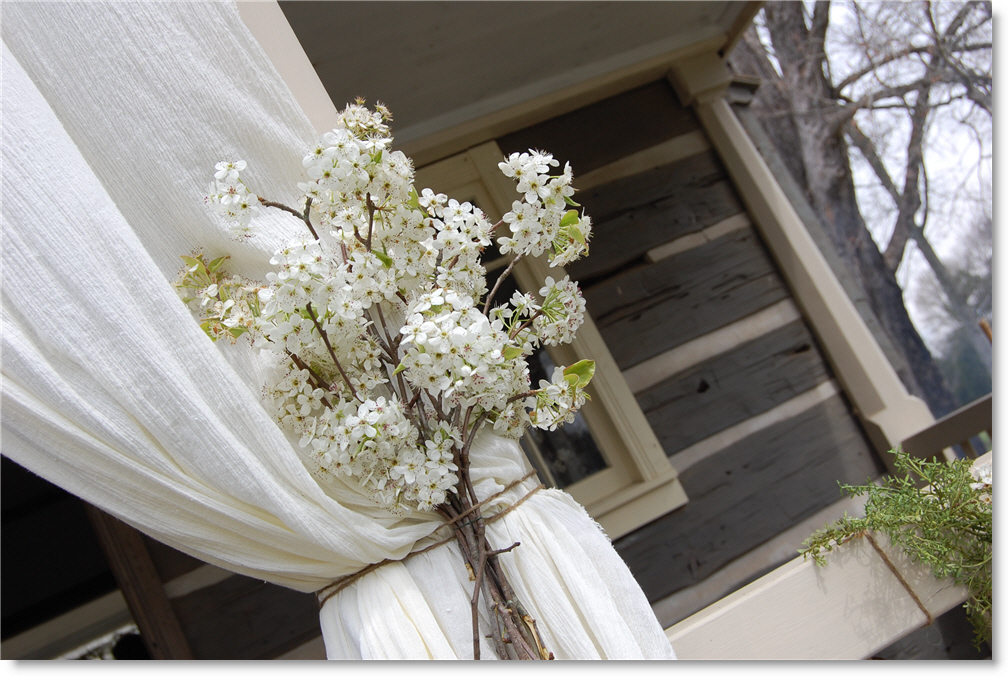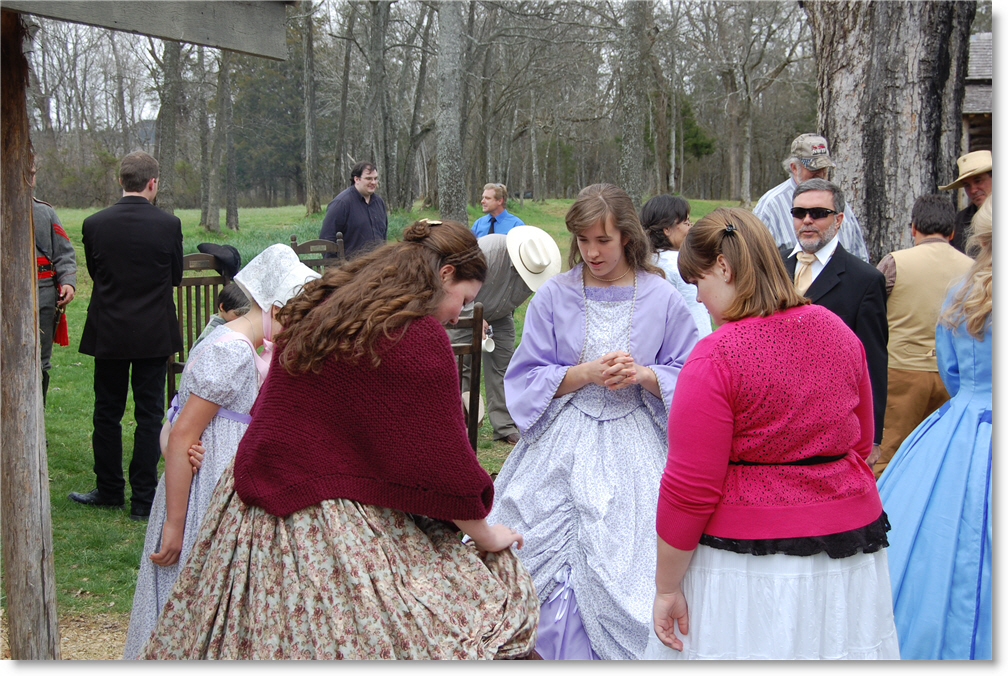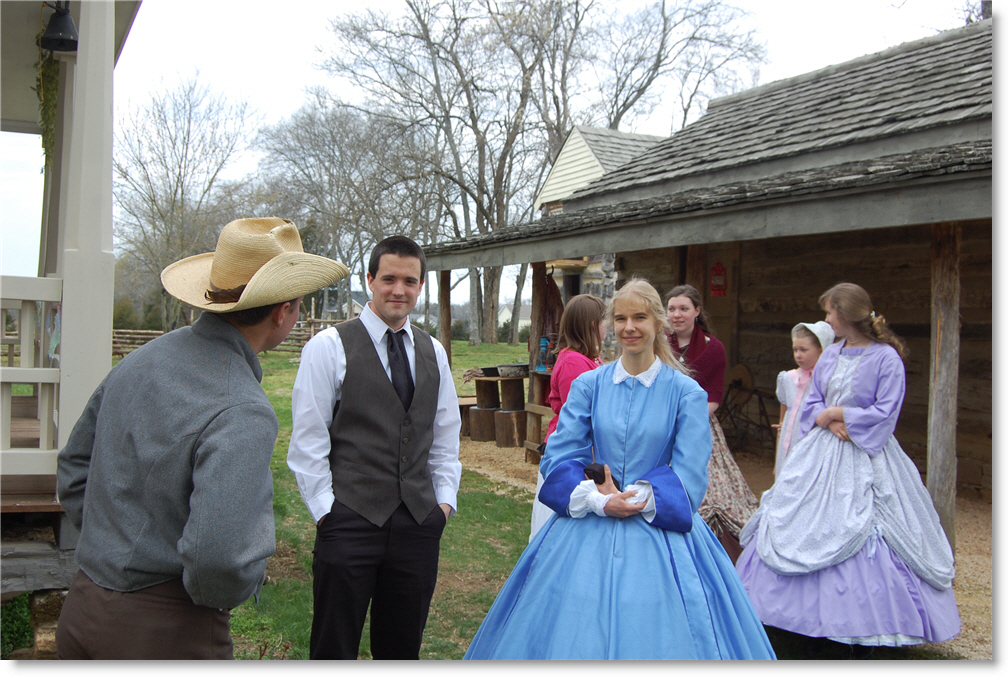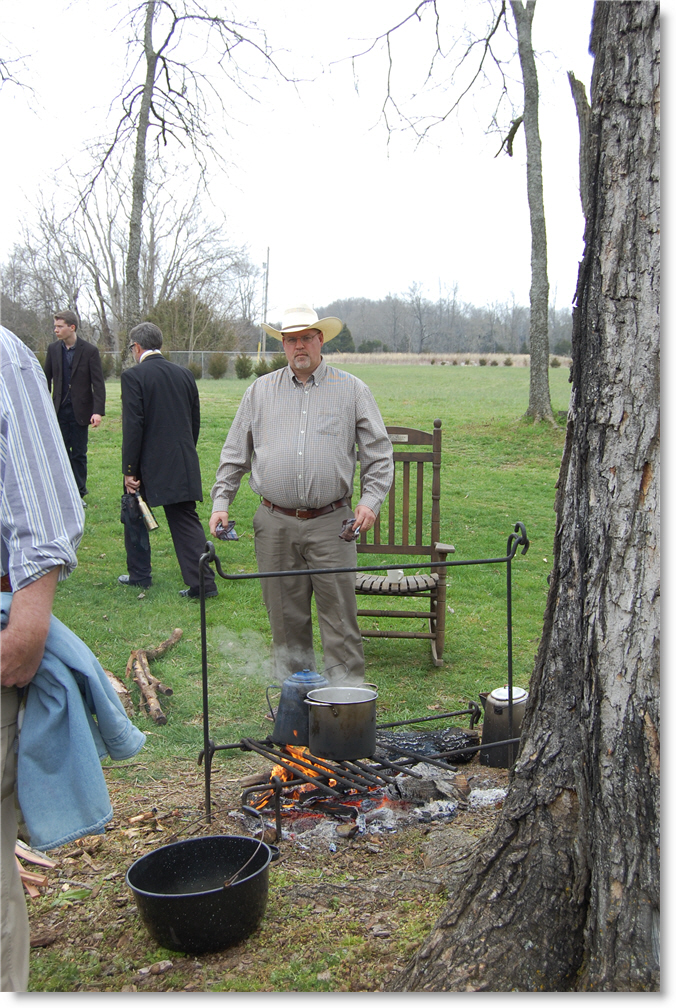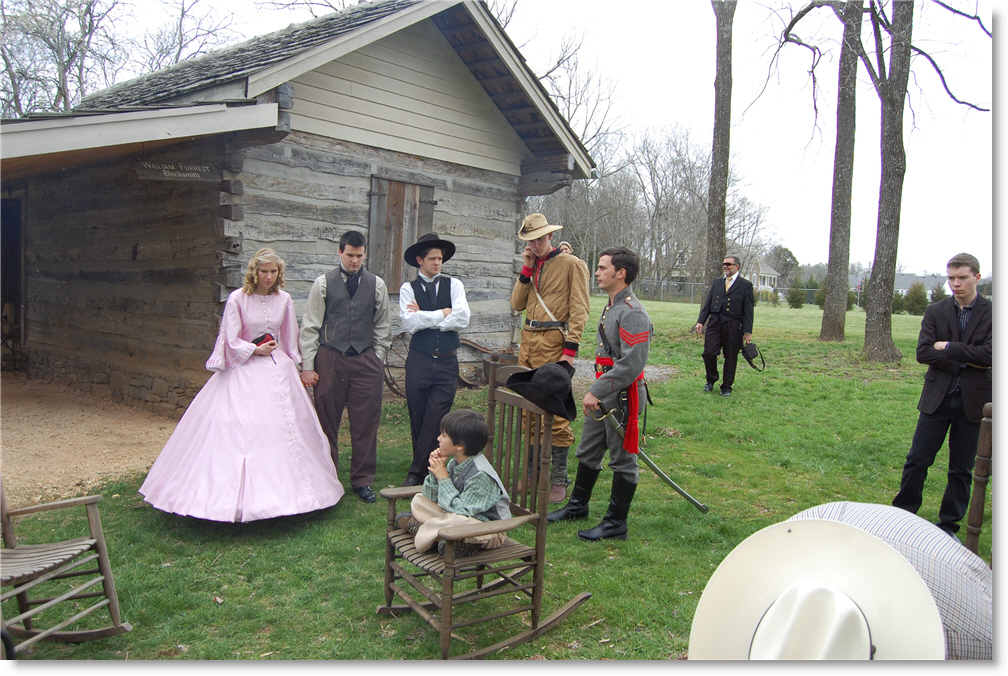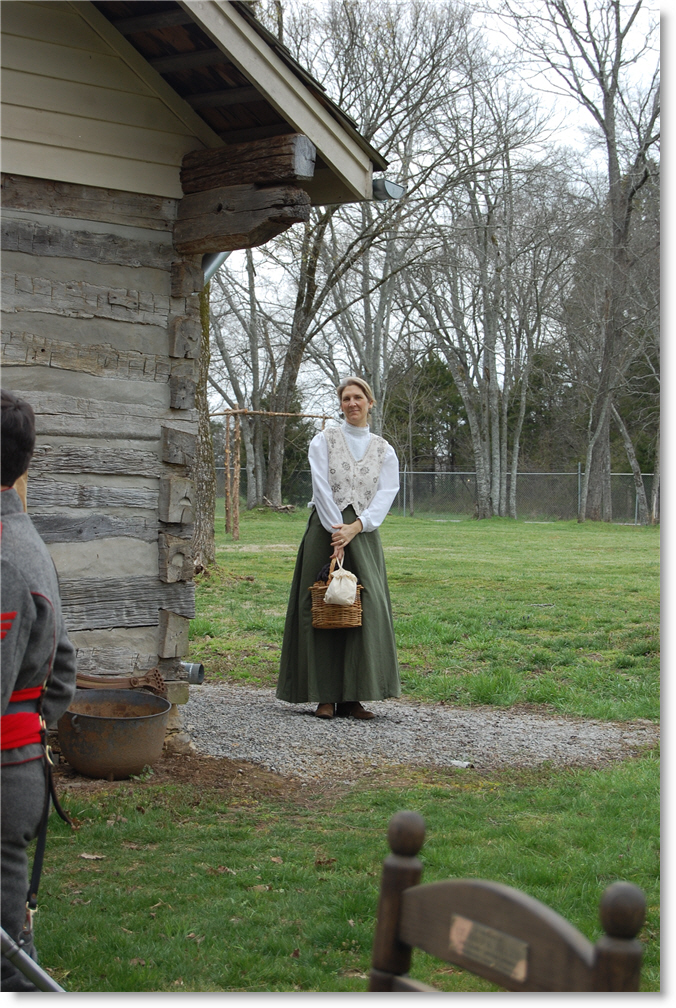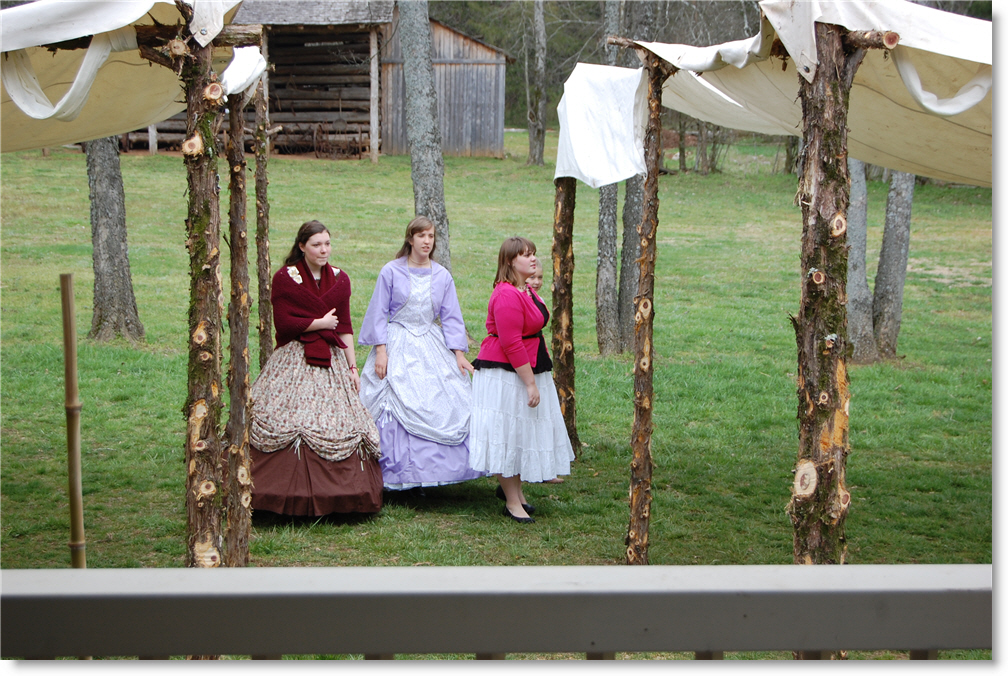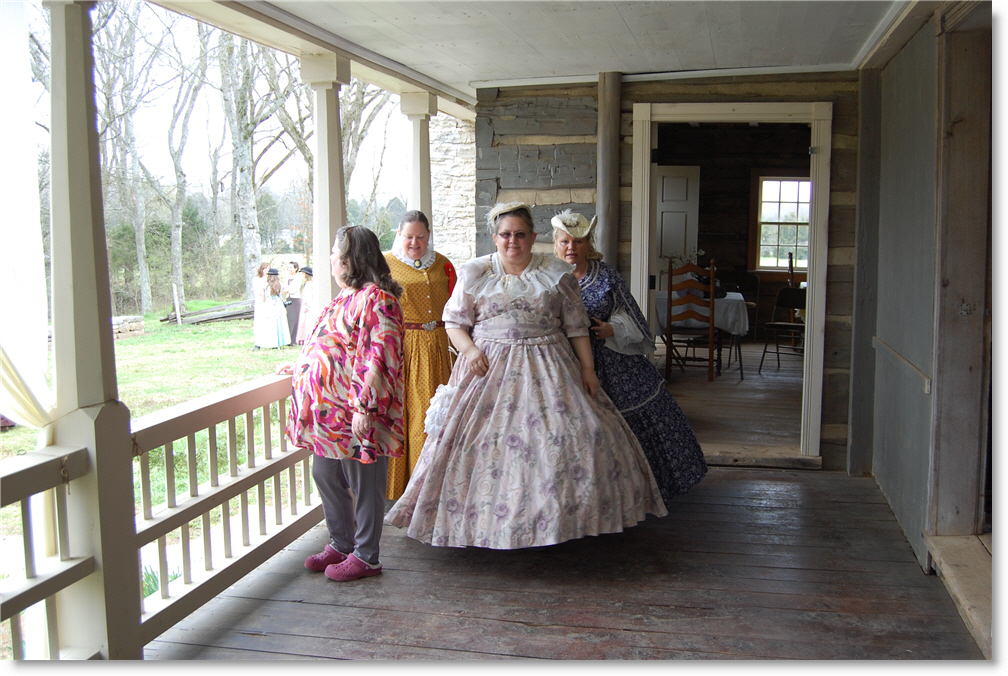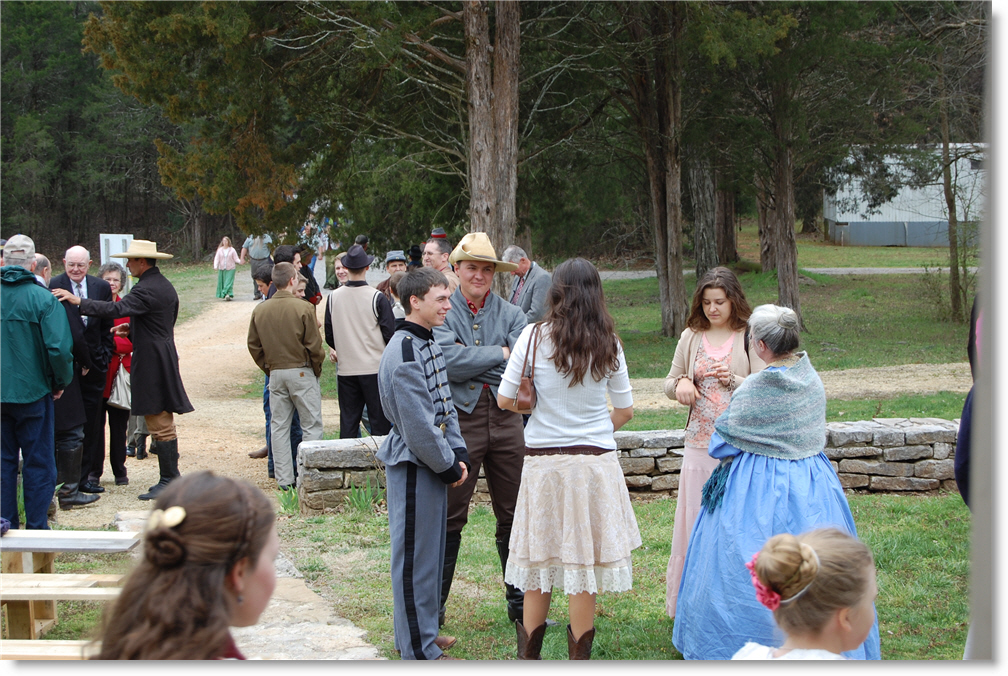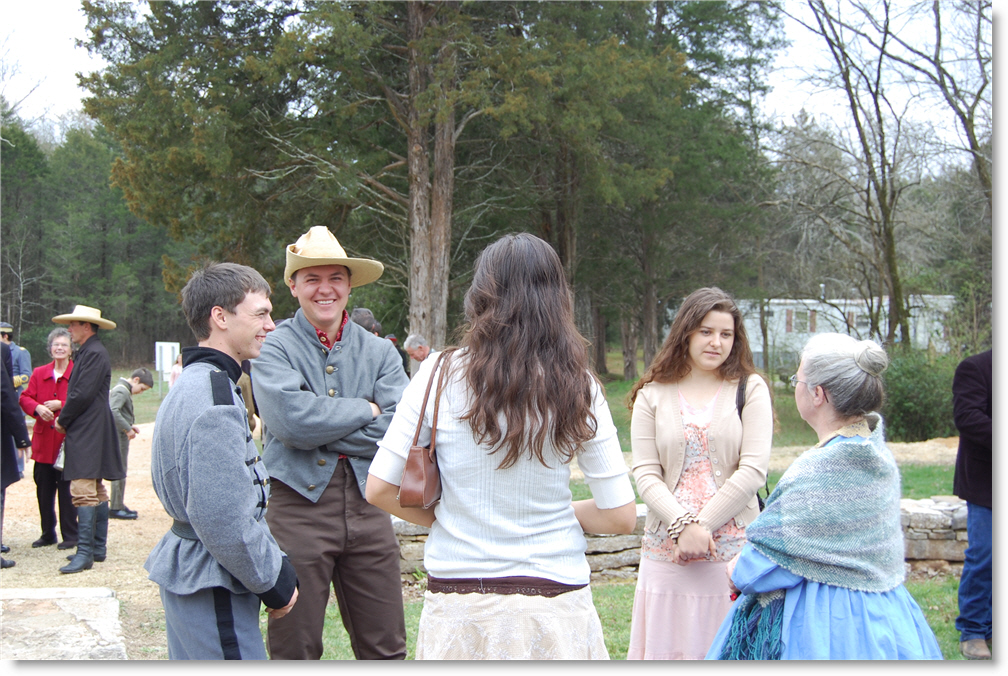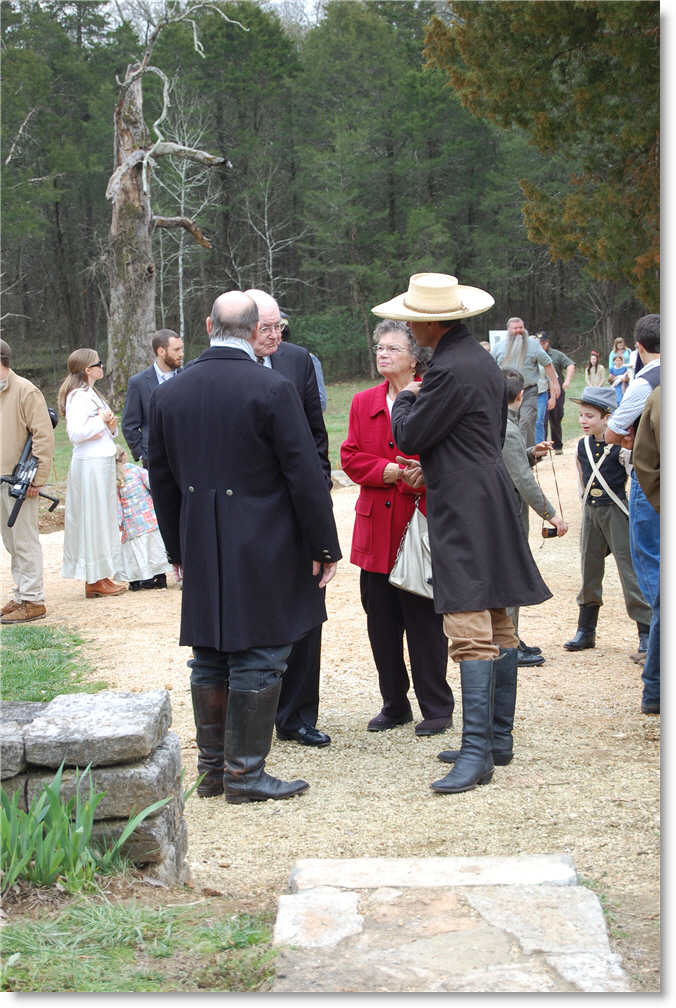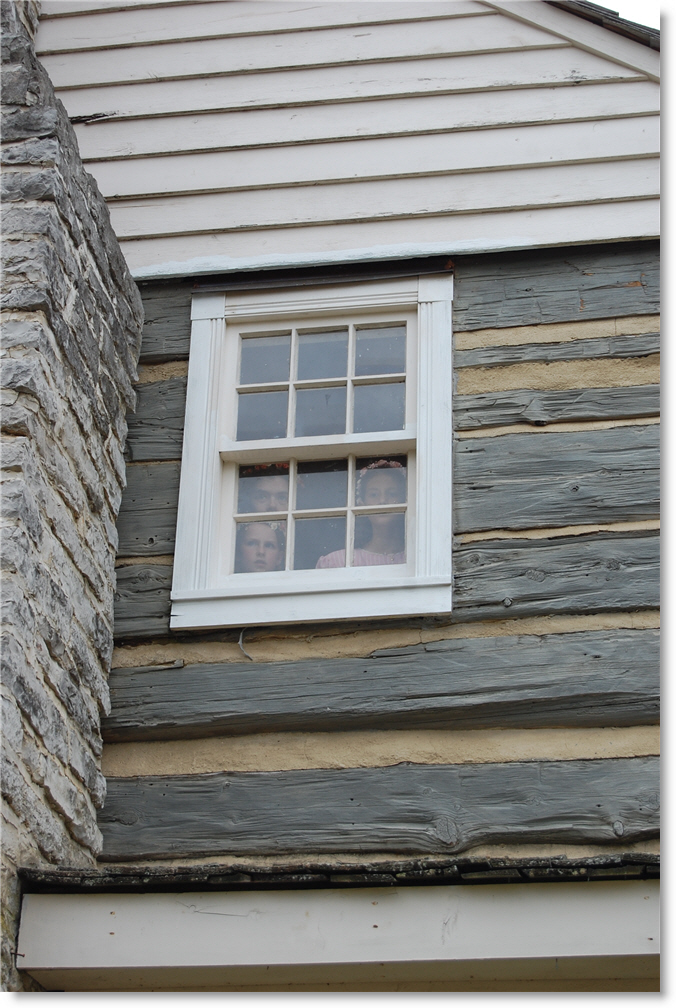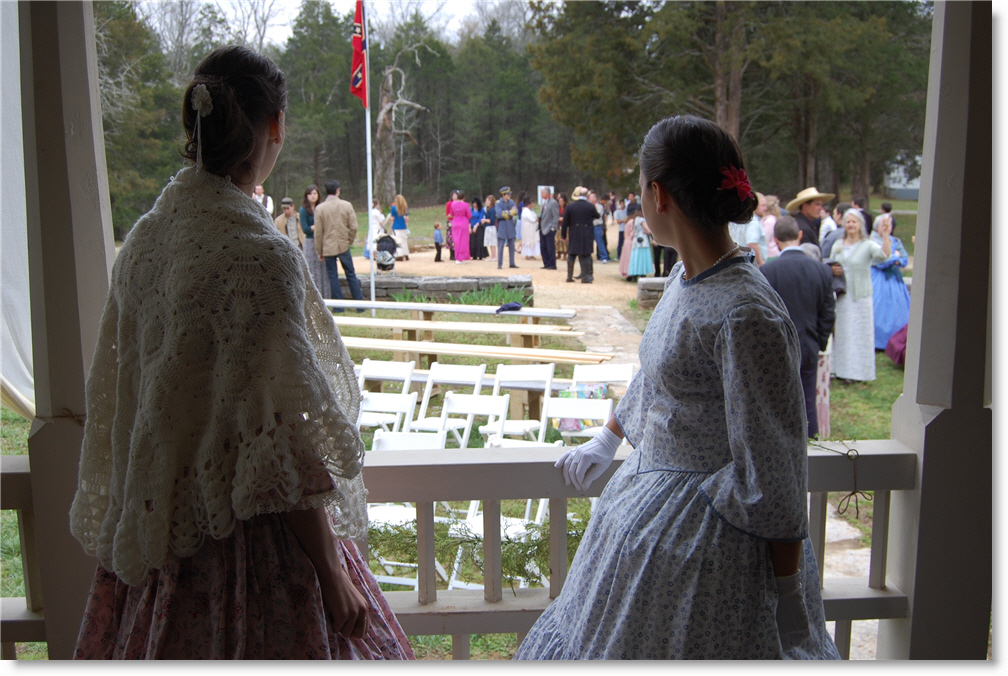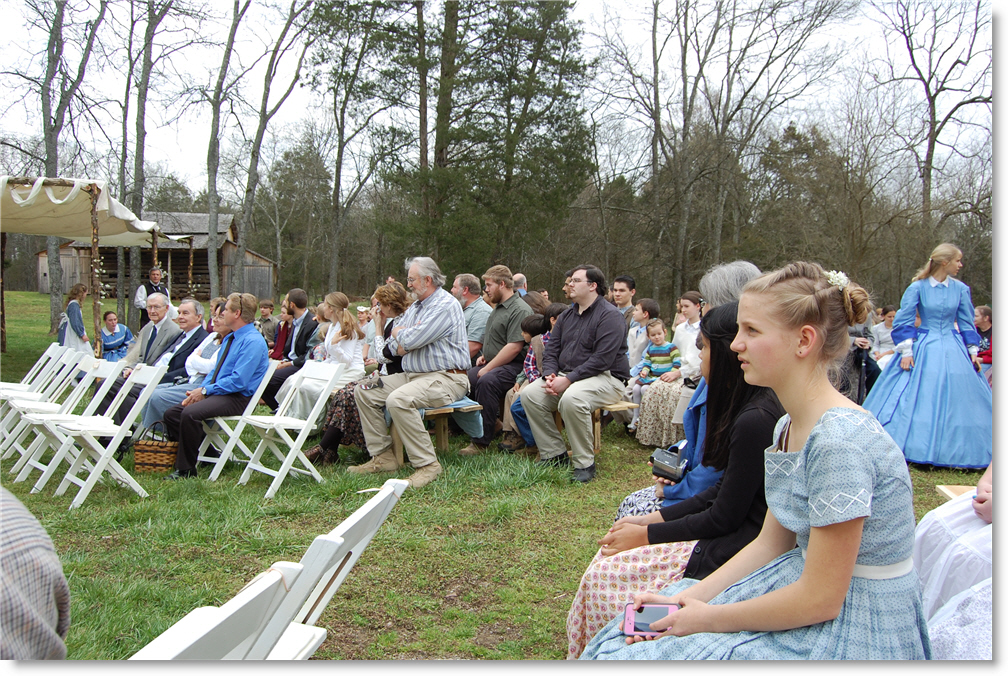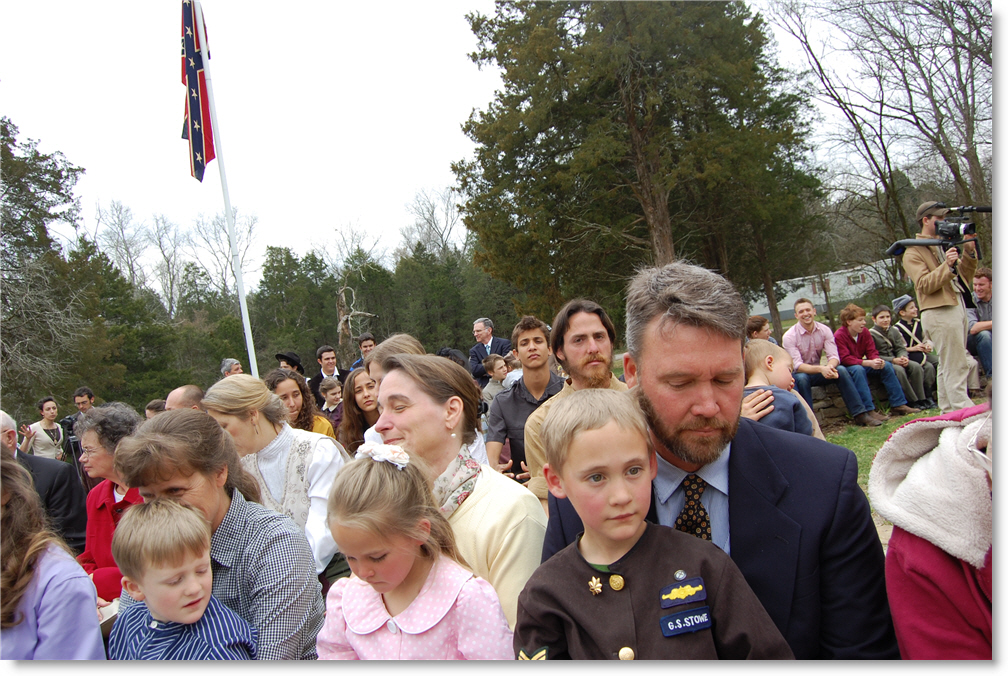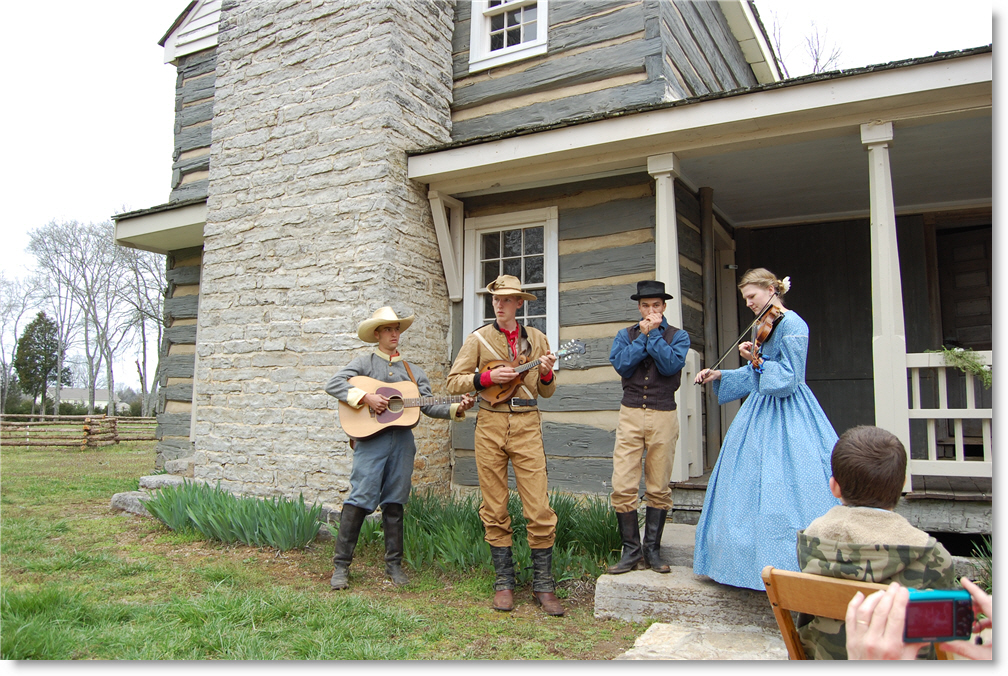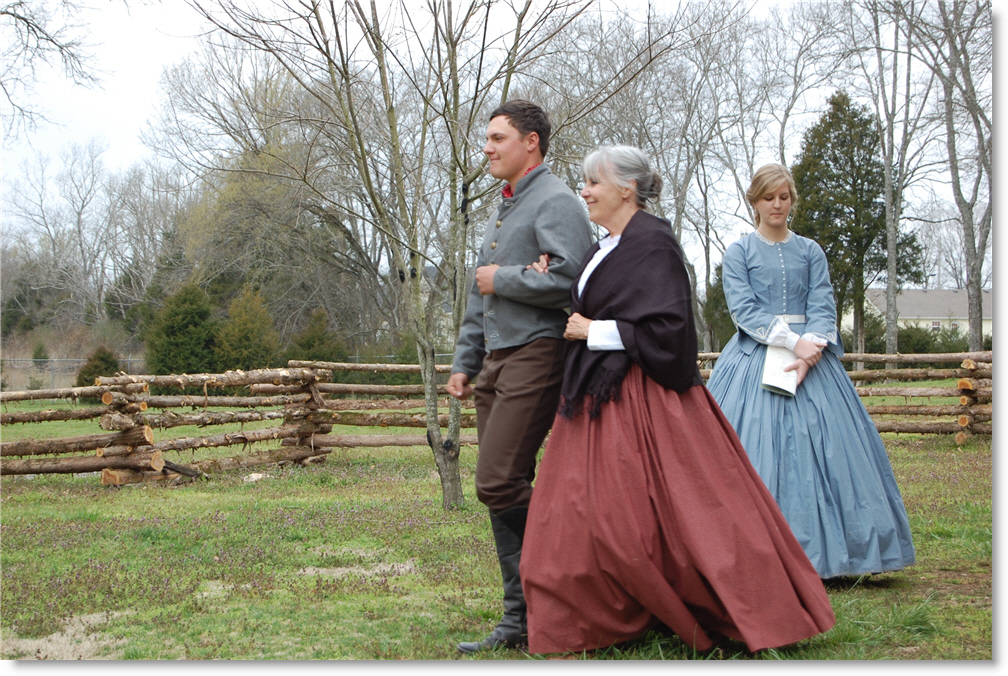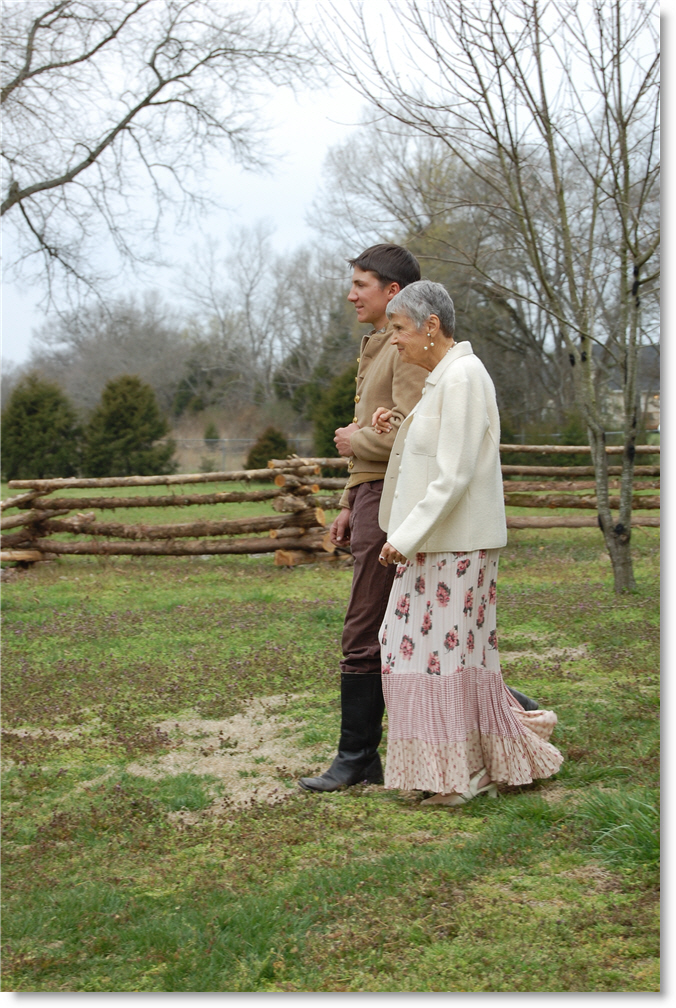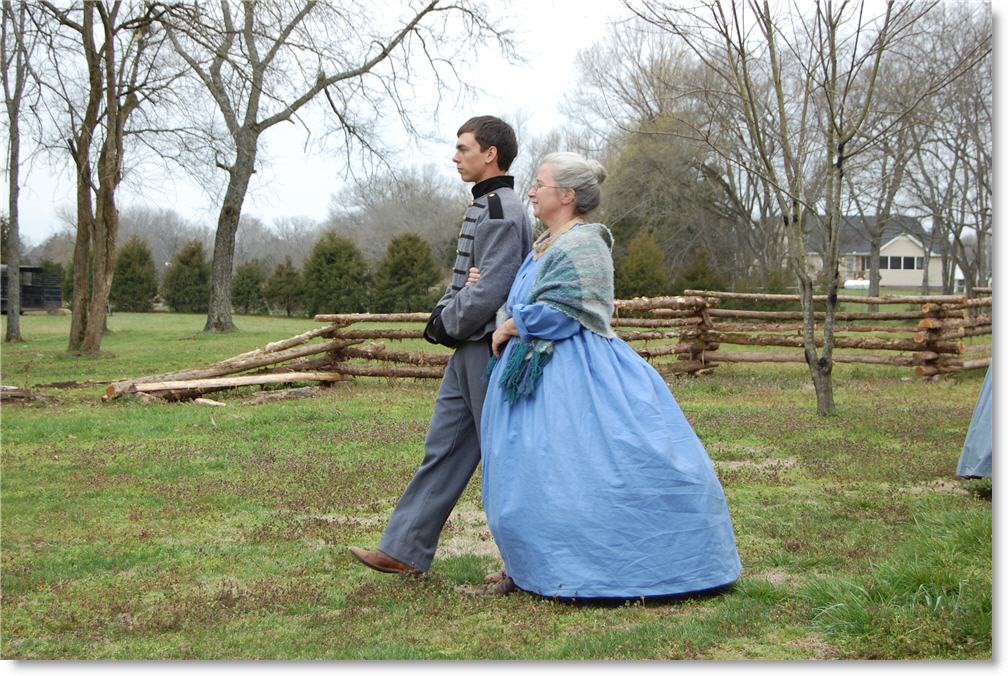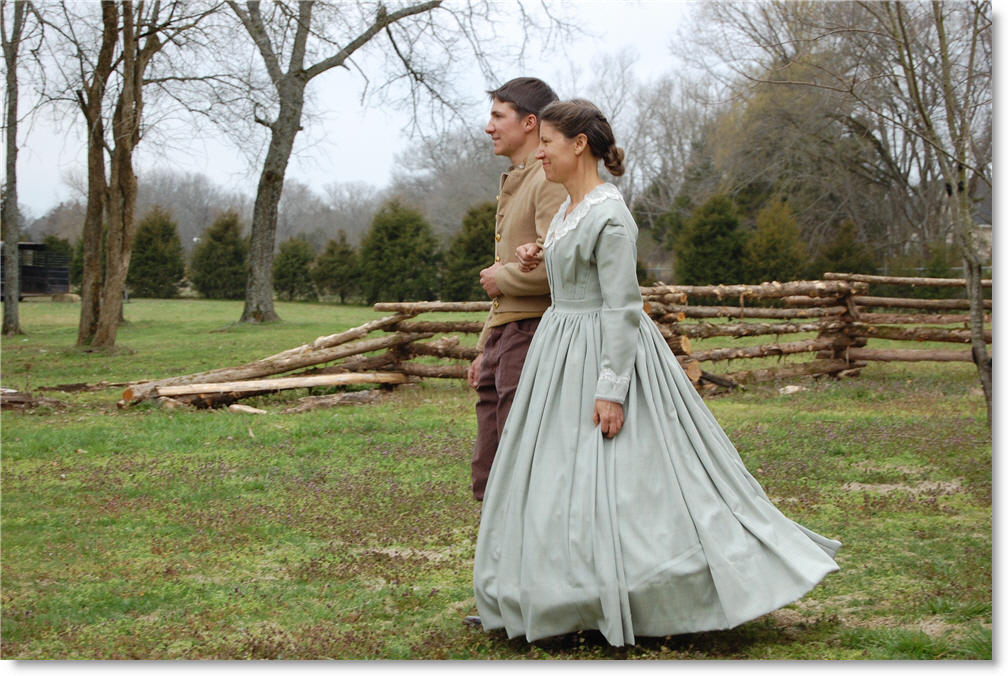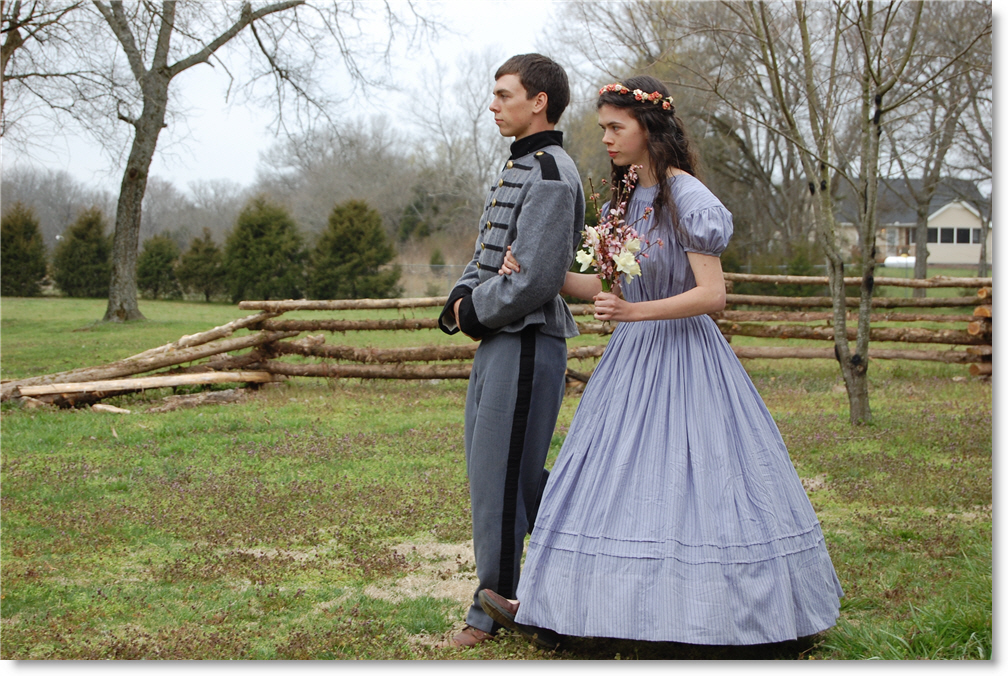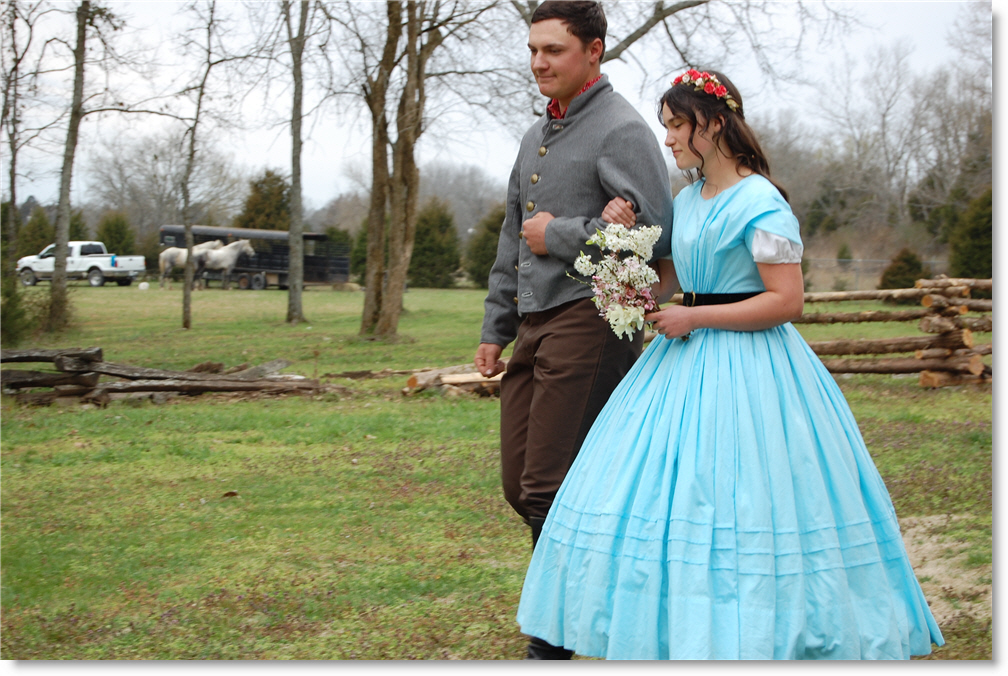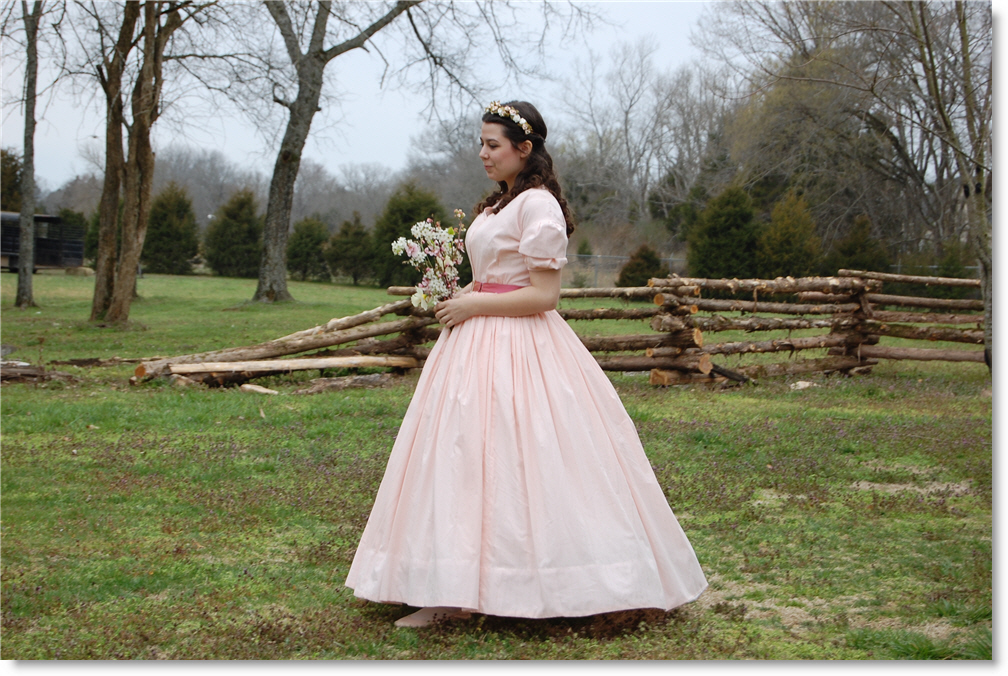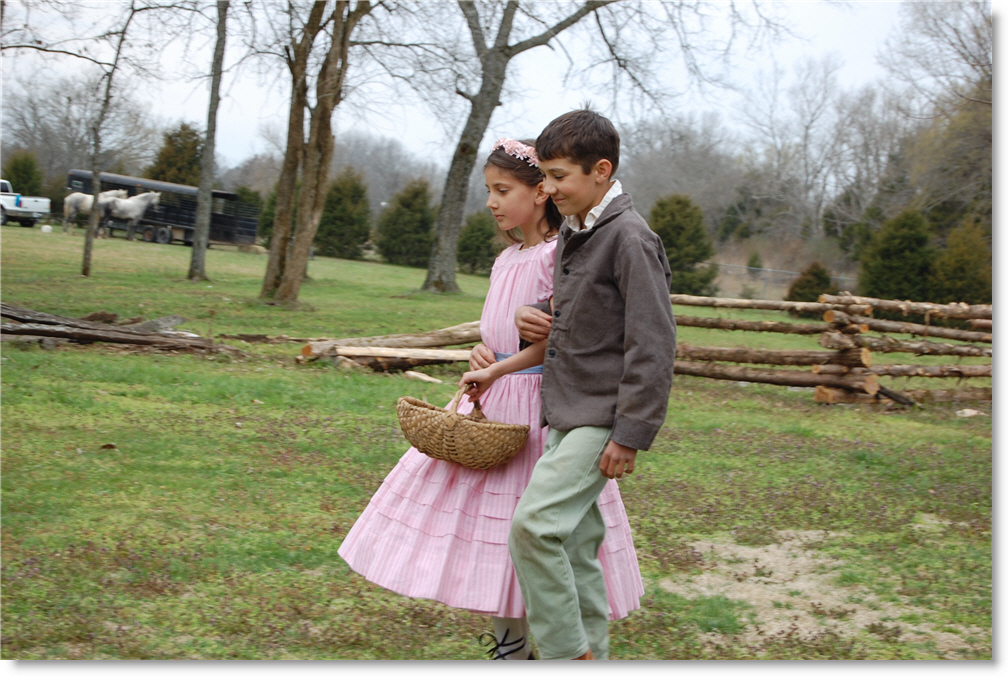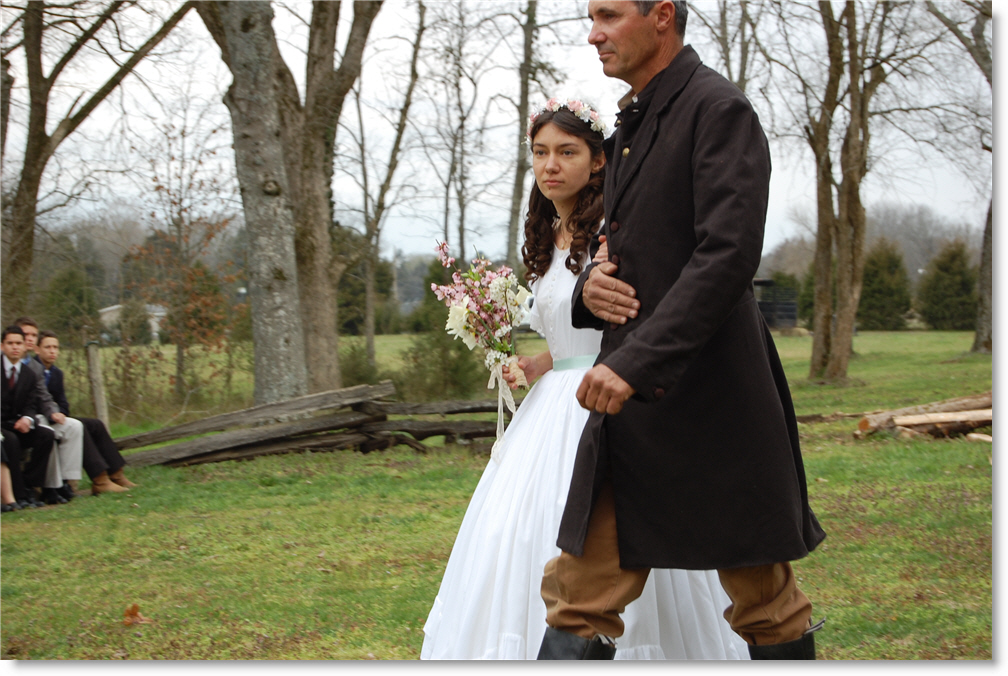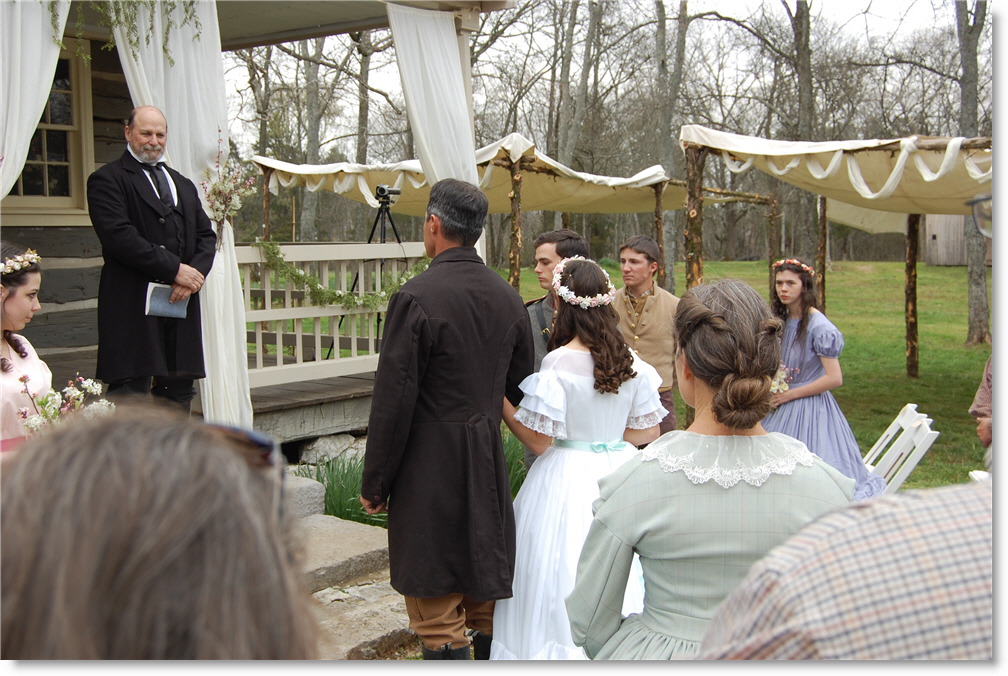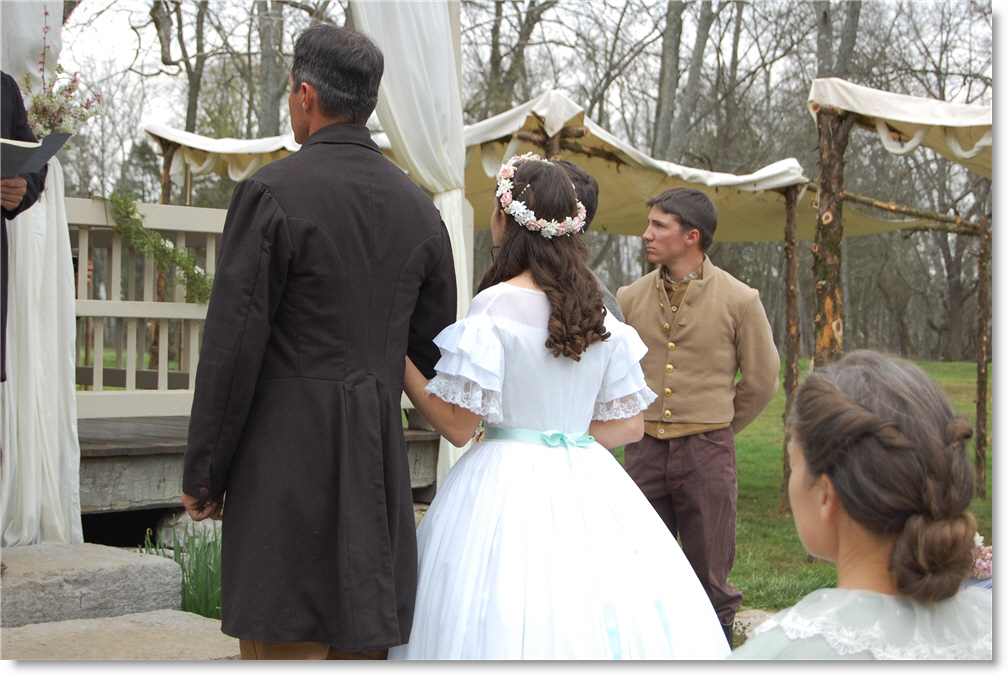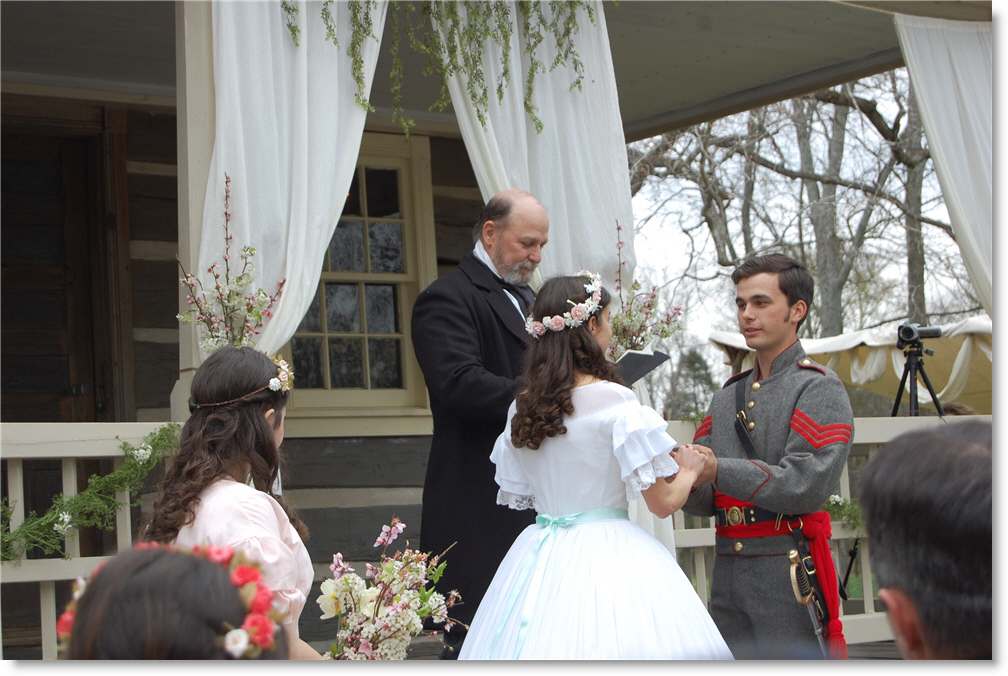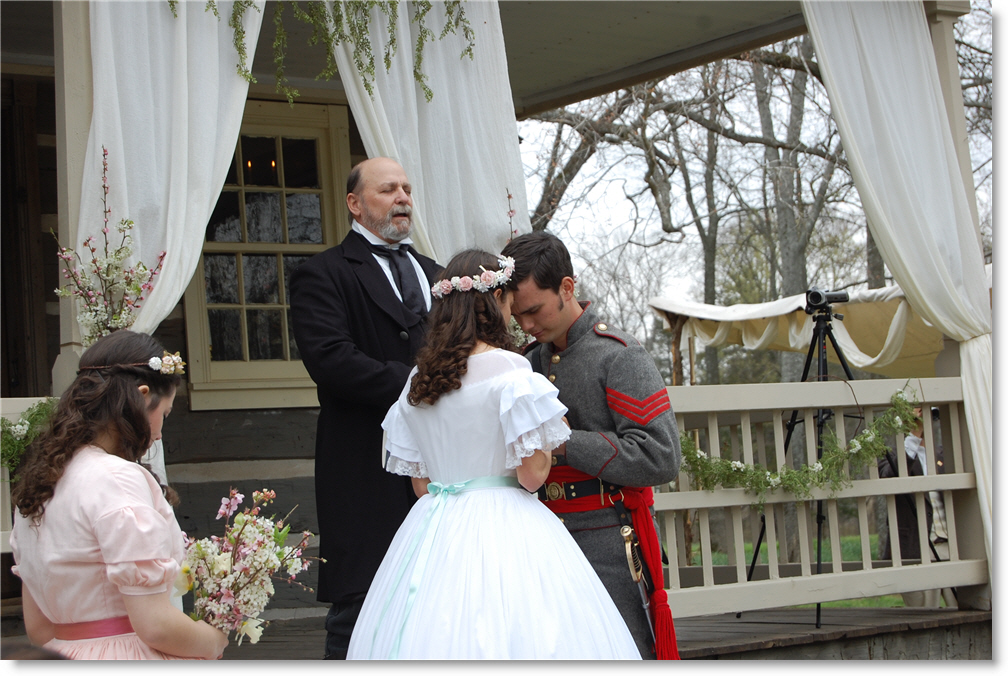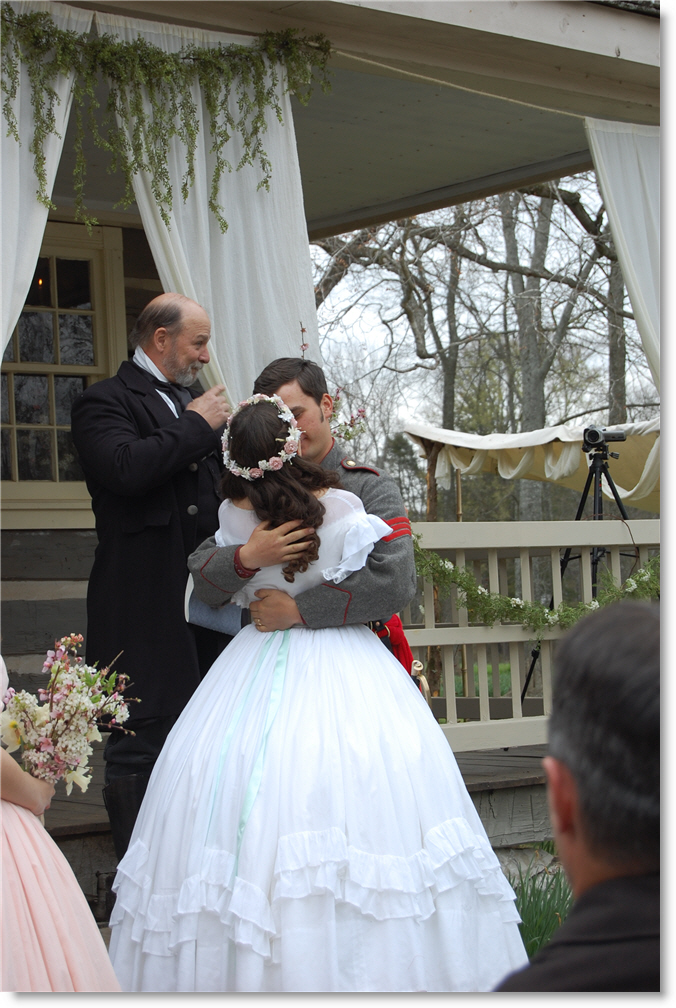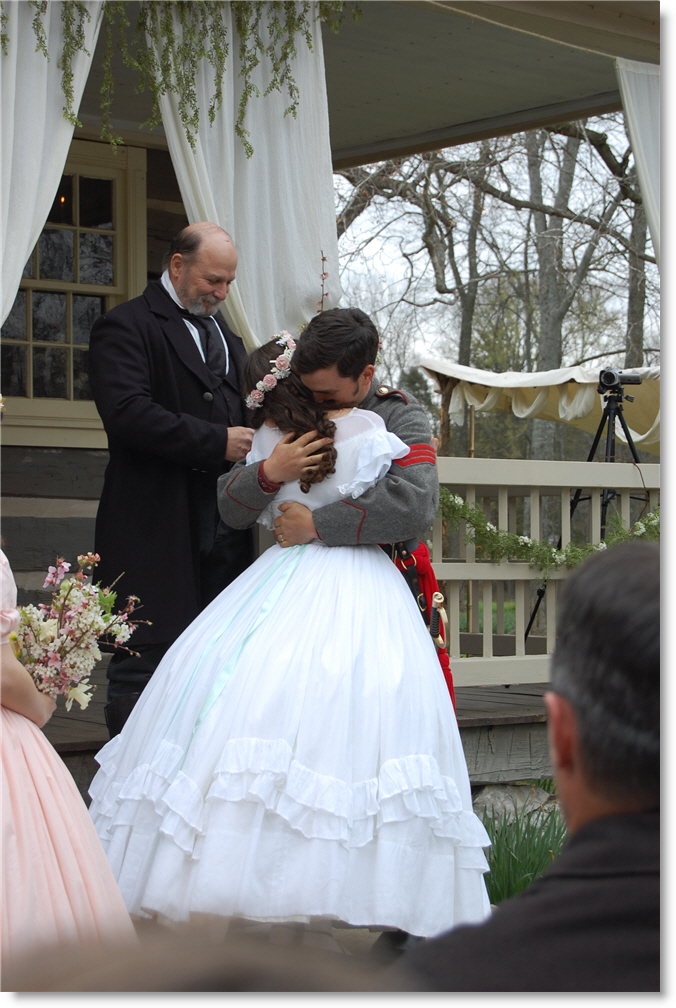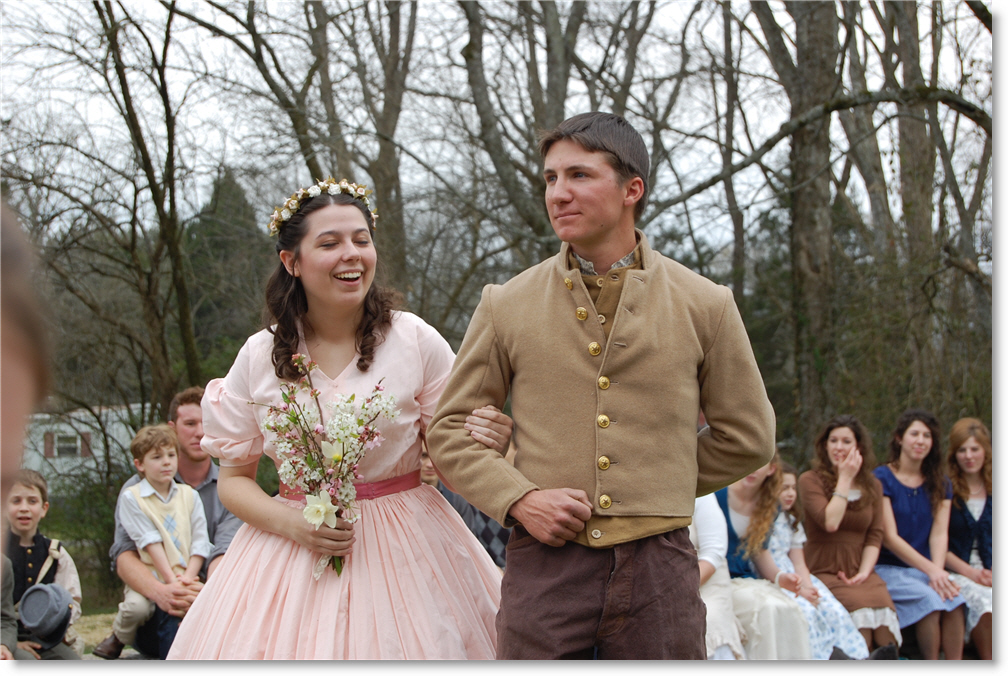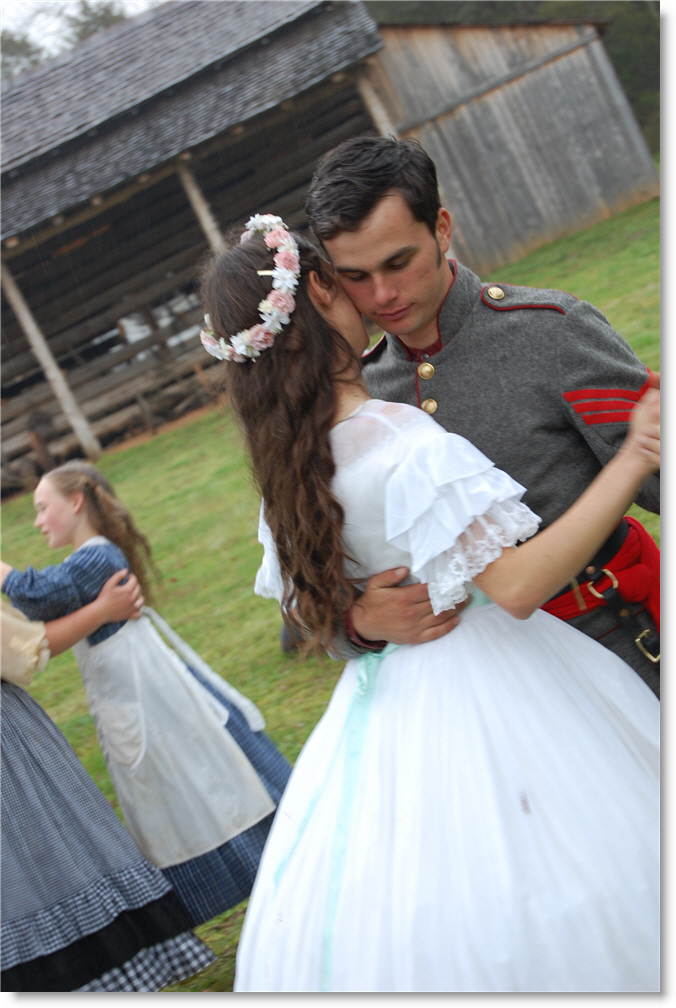 Atlanta & Jordan Wedding part 1 small res from Shannon Ranch on Vimeo.
Friday, March 29 - Rehearsal and Decorating - Friday was a busy day at the Forrest house. Lots of people chipped in to help decorate and make the wedding special. Melissa Goodwin brought an awesome lunch to share.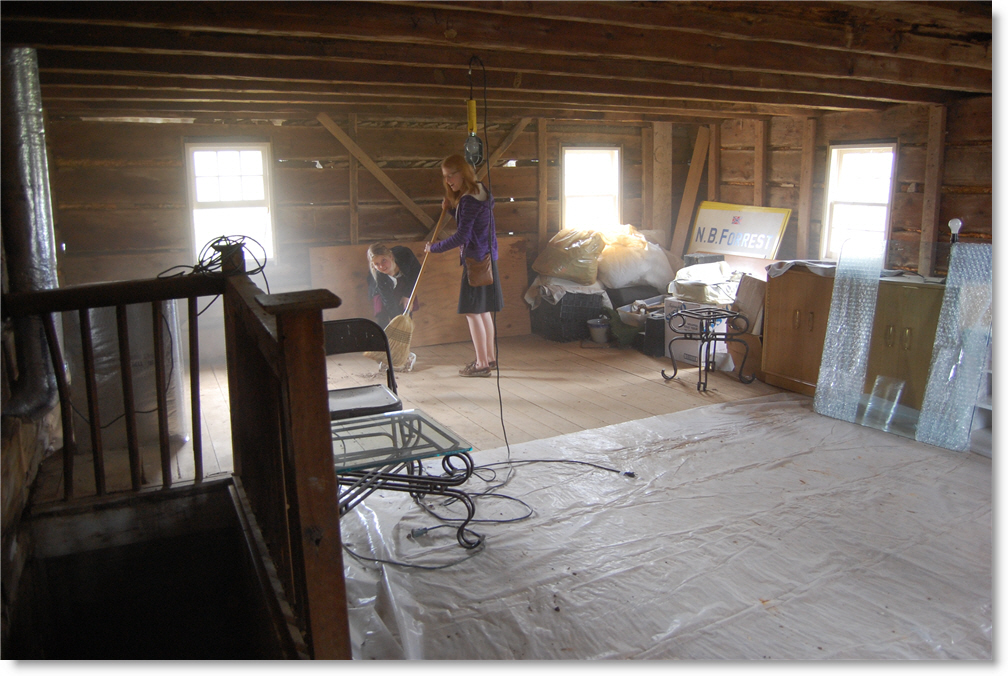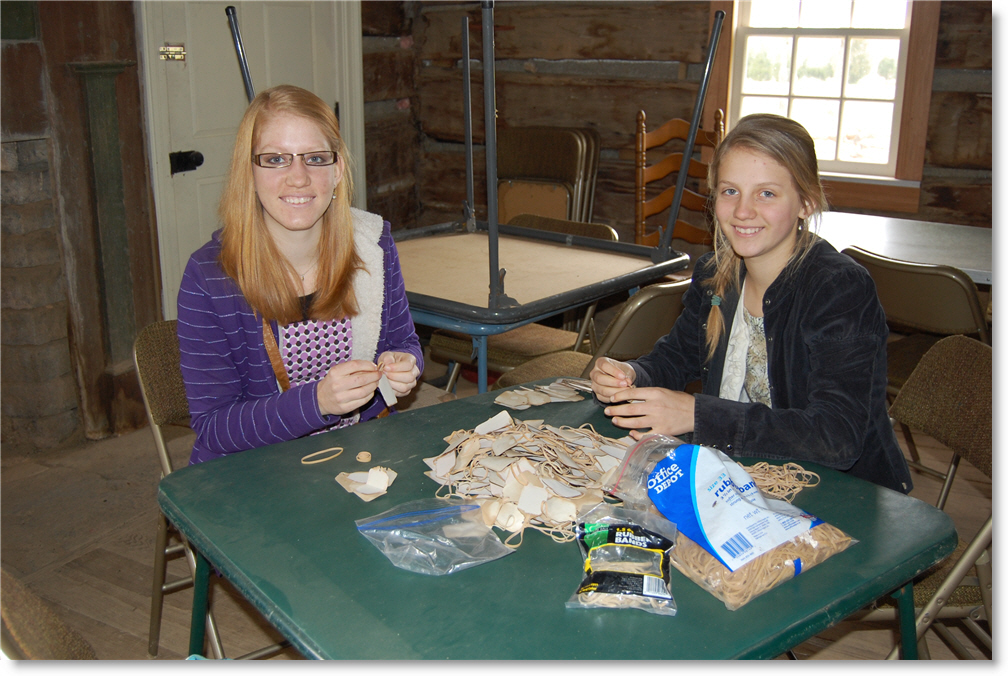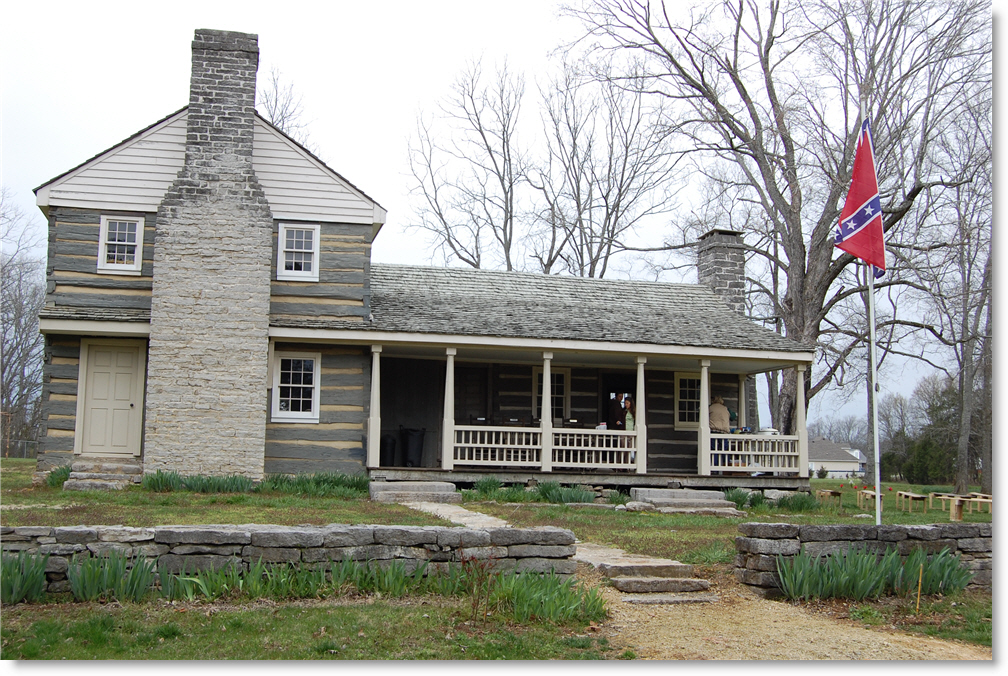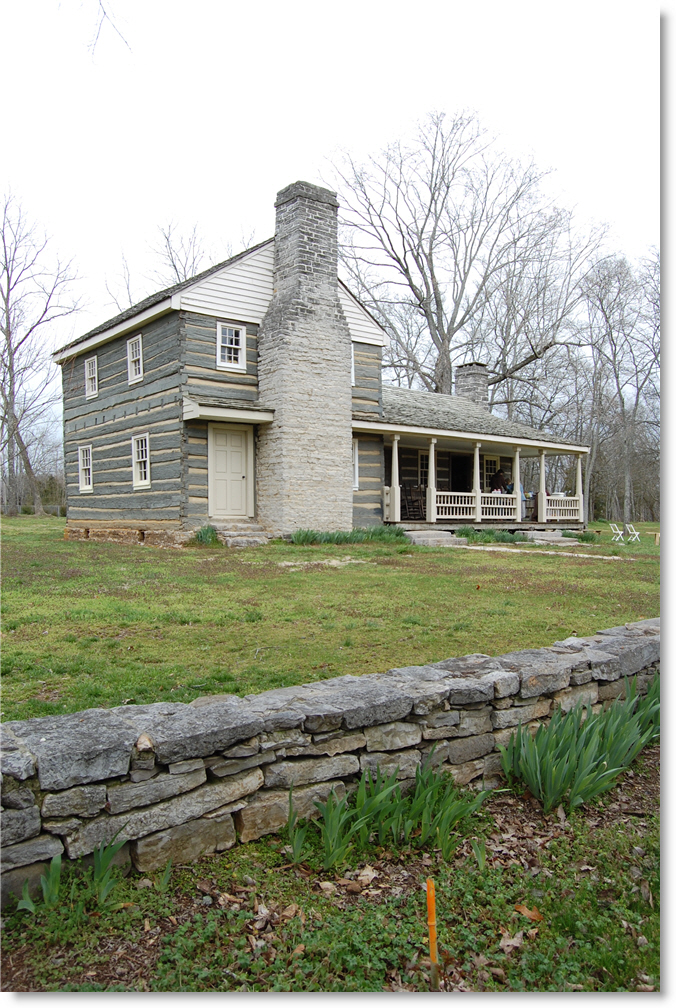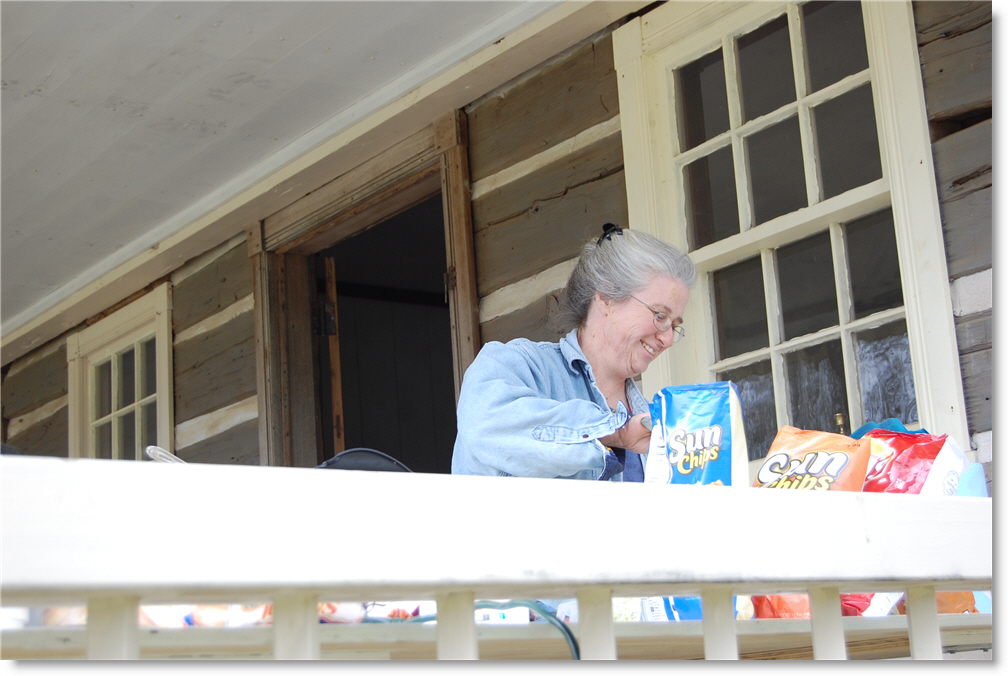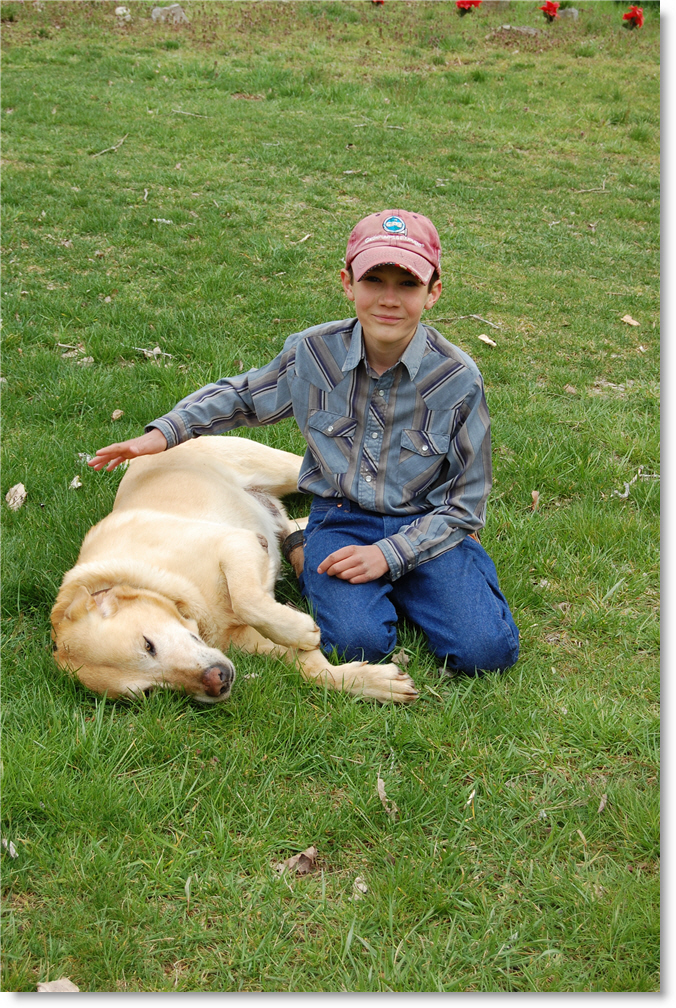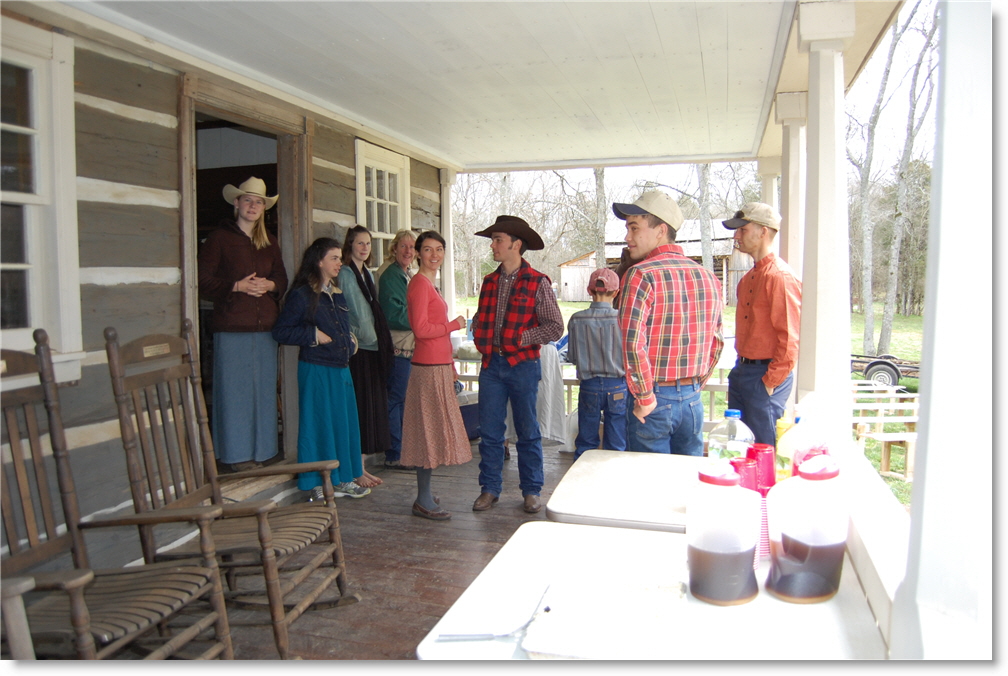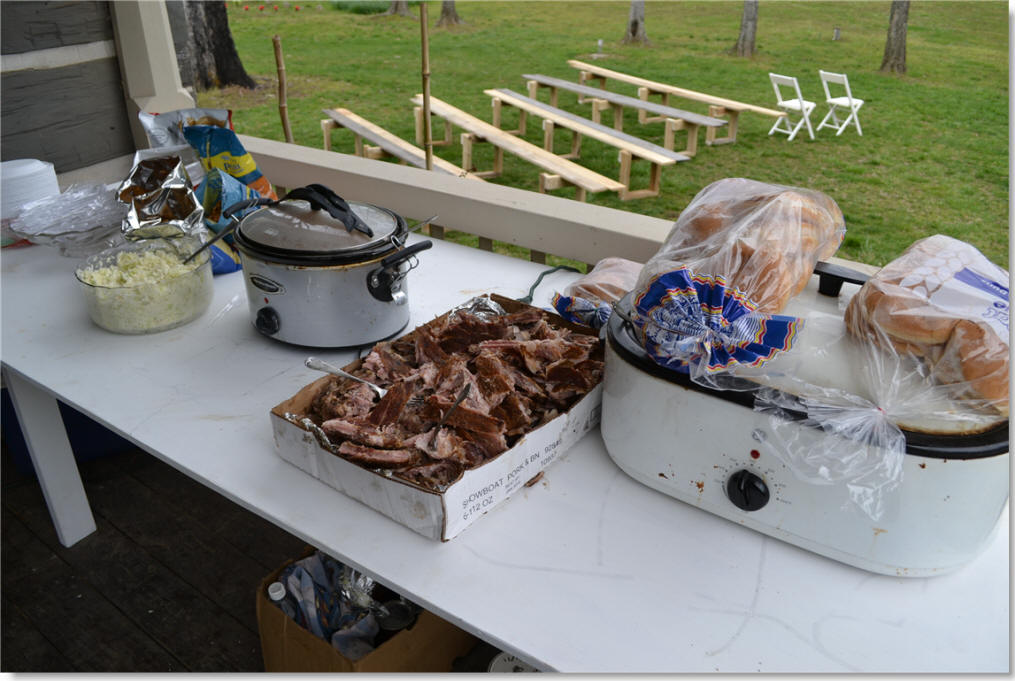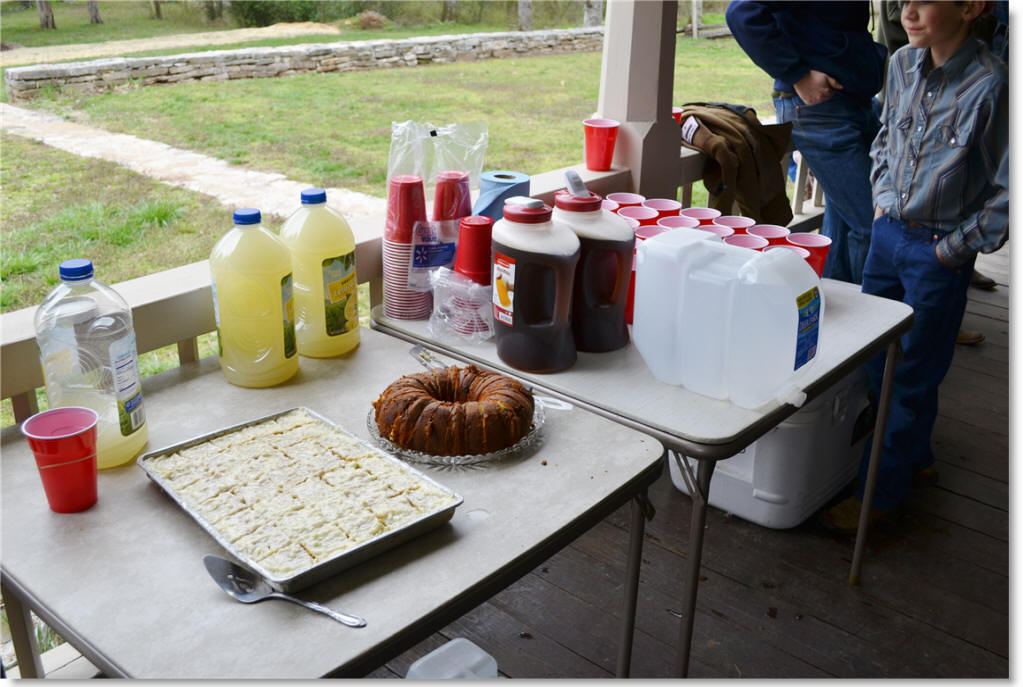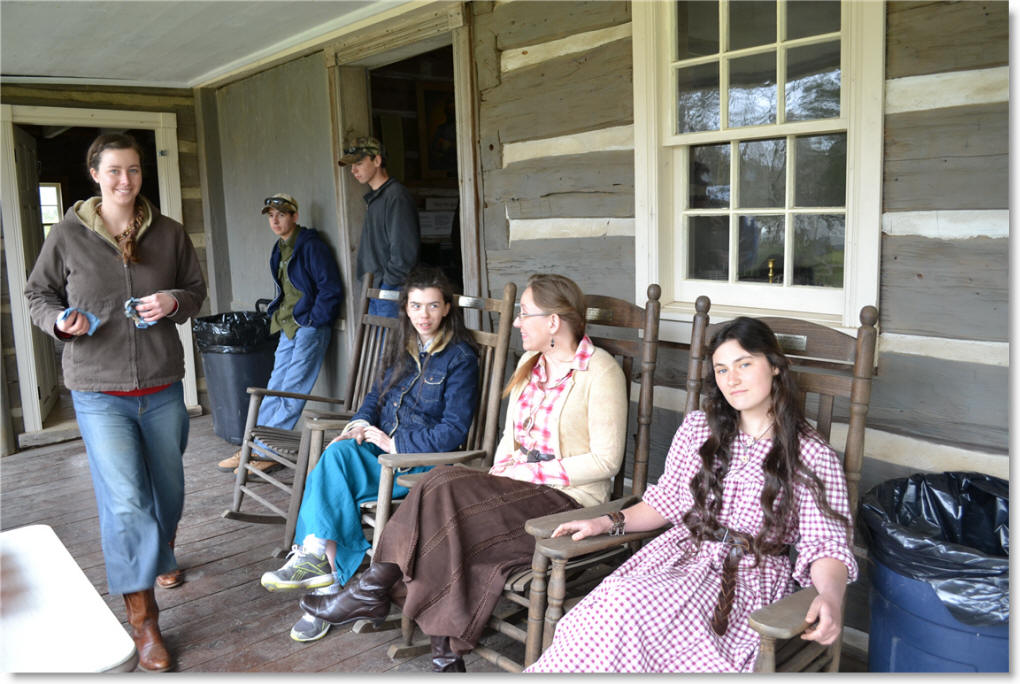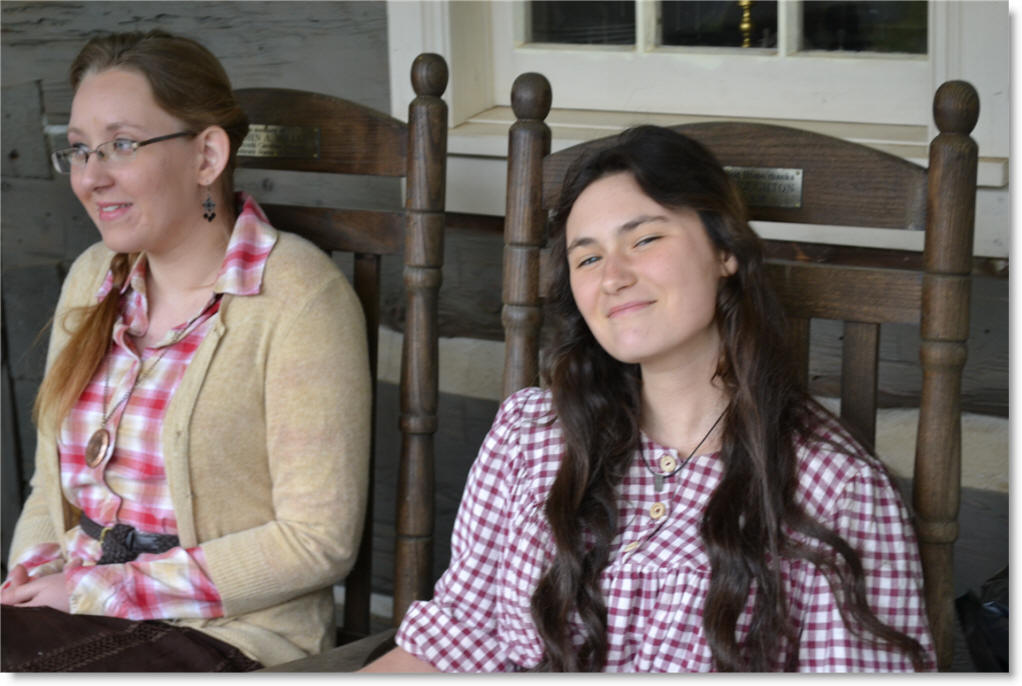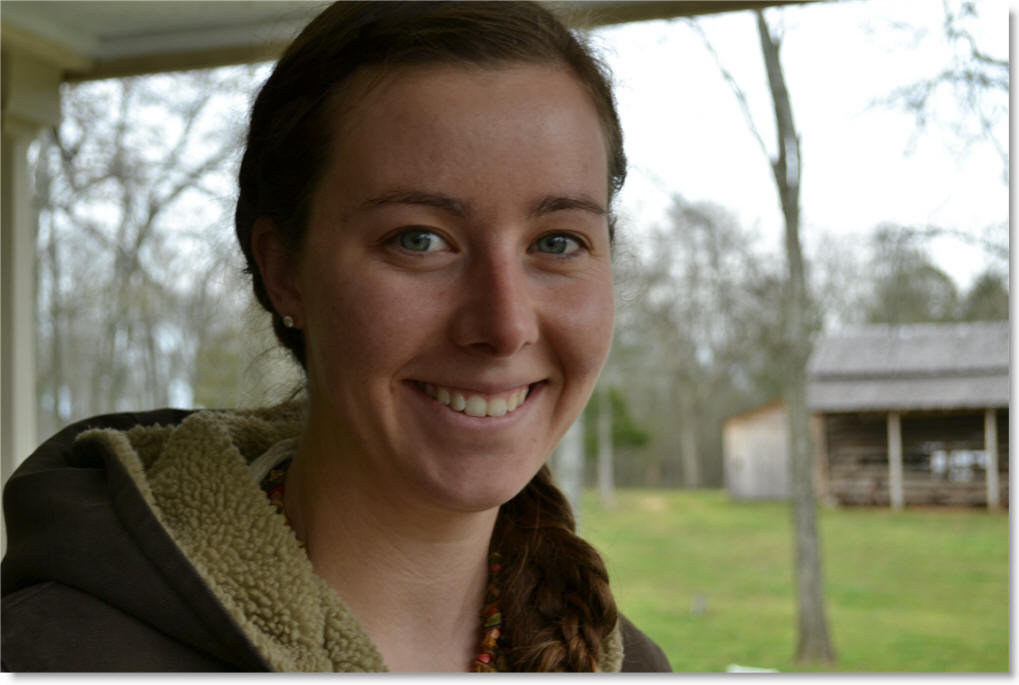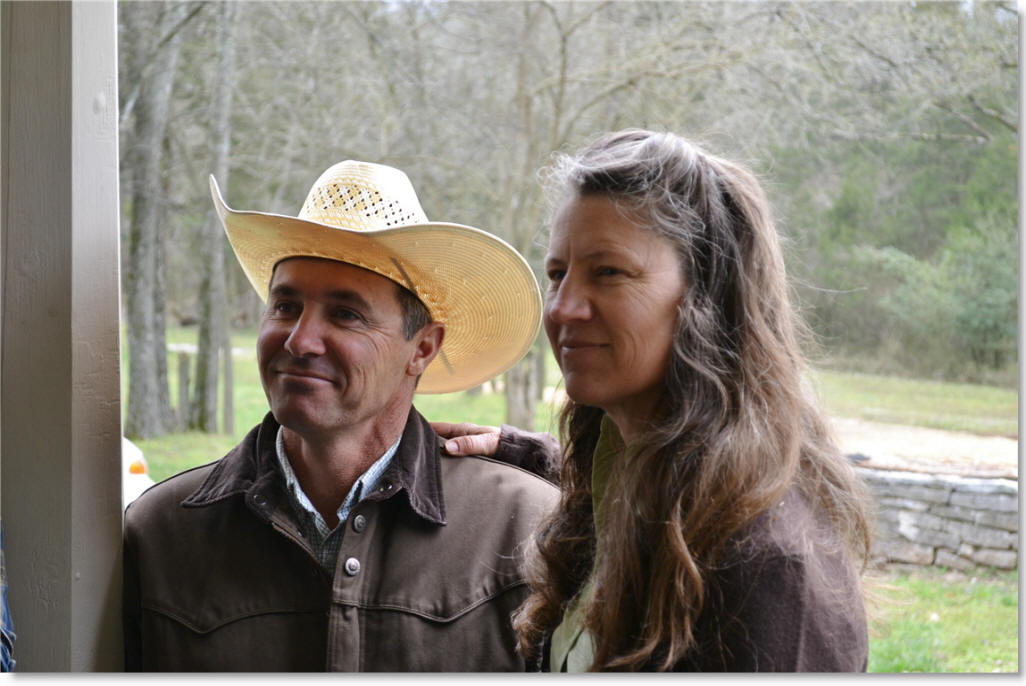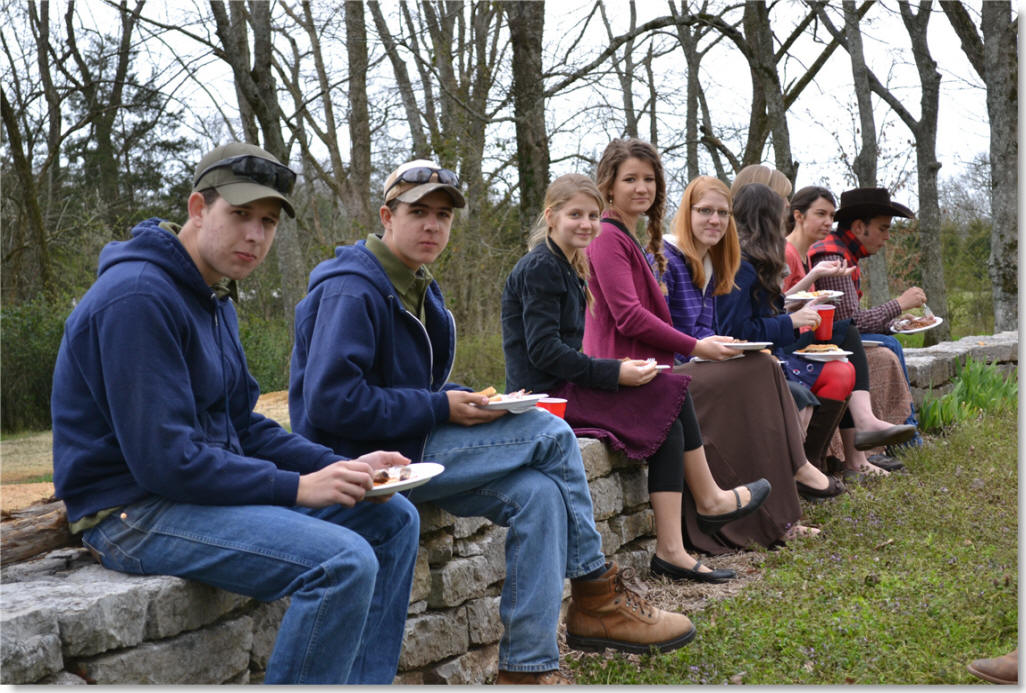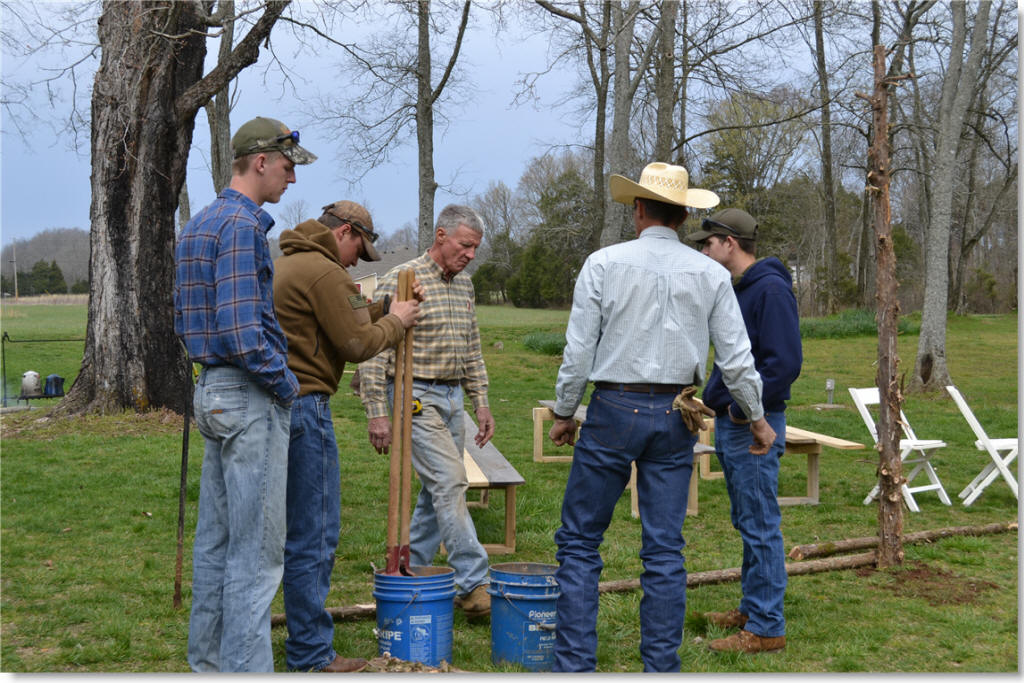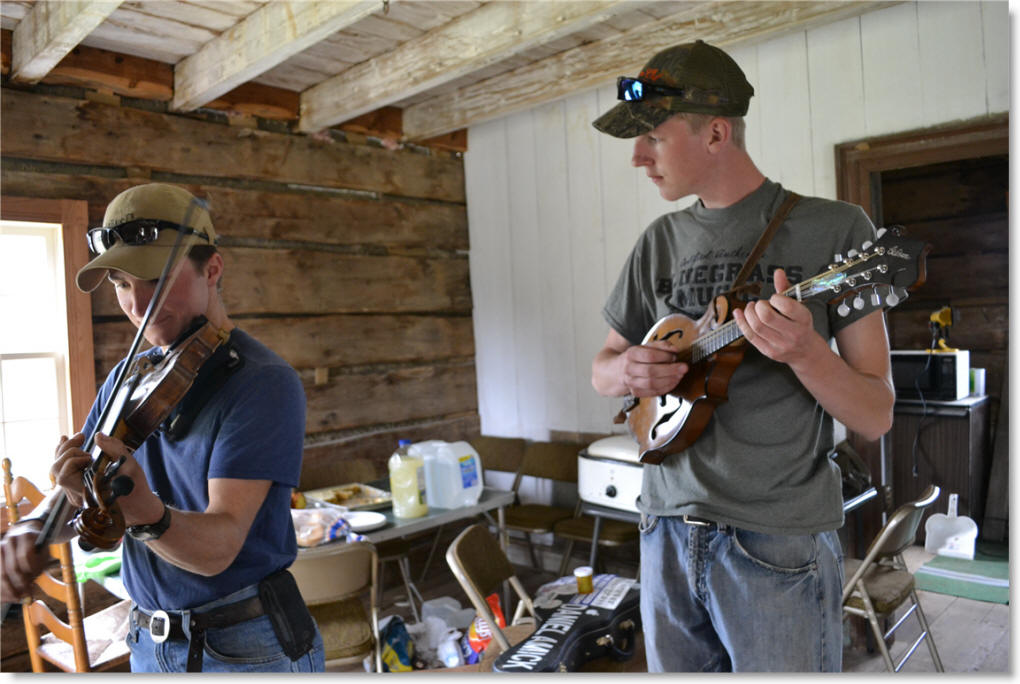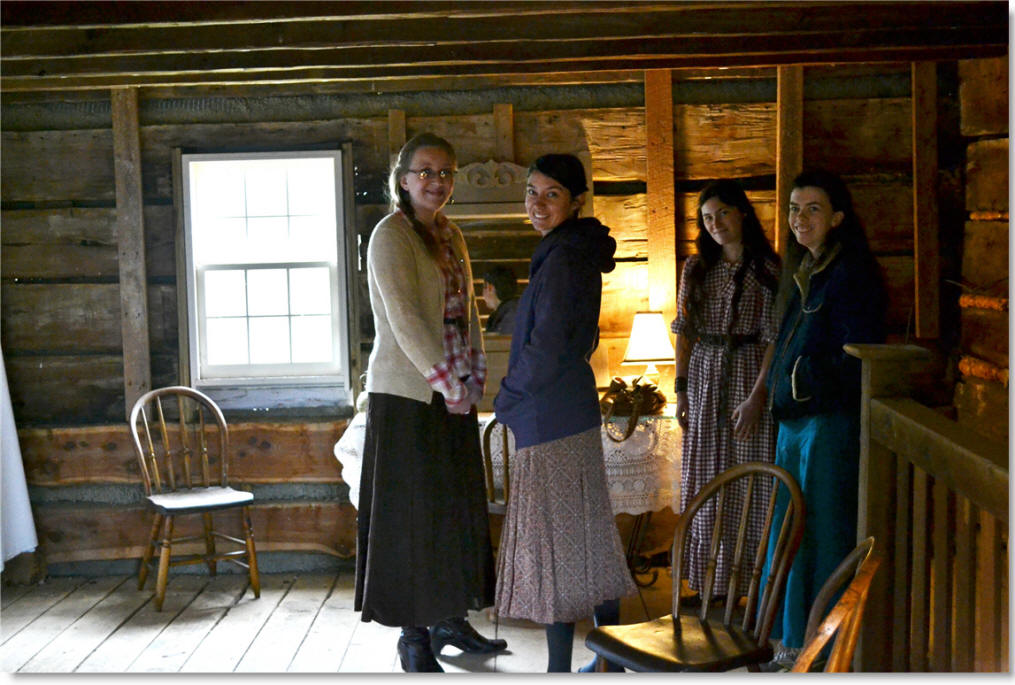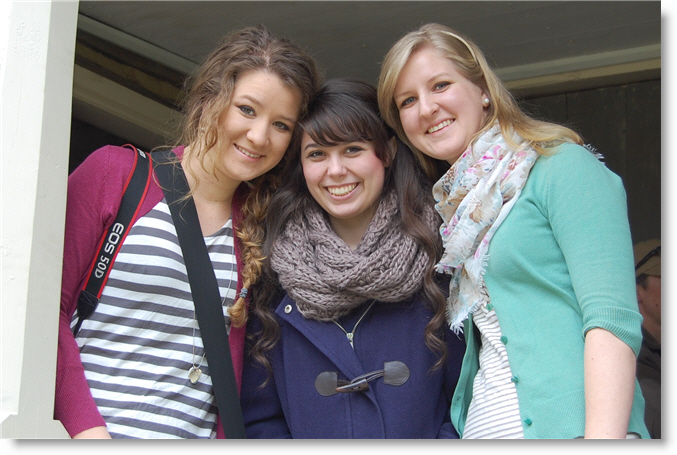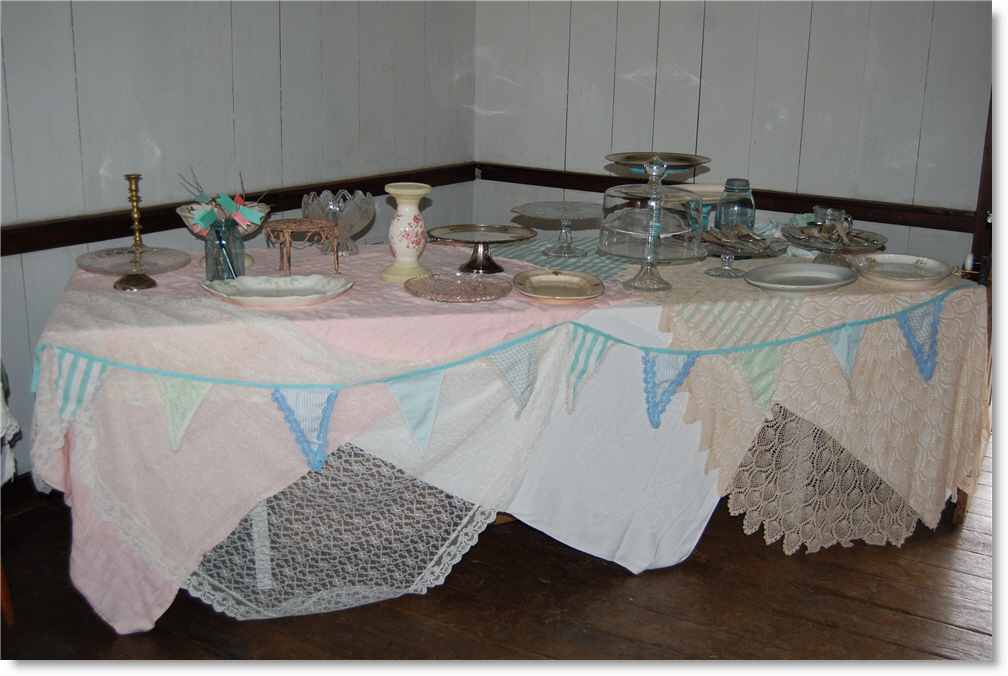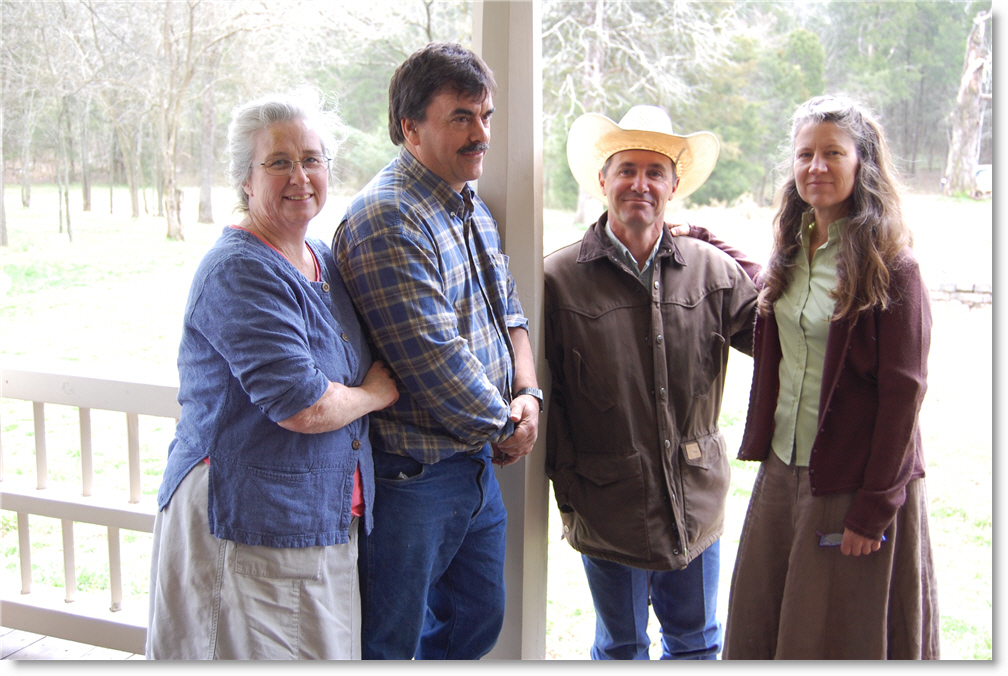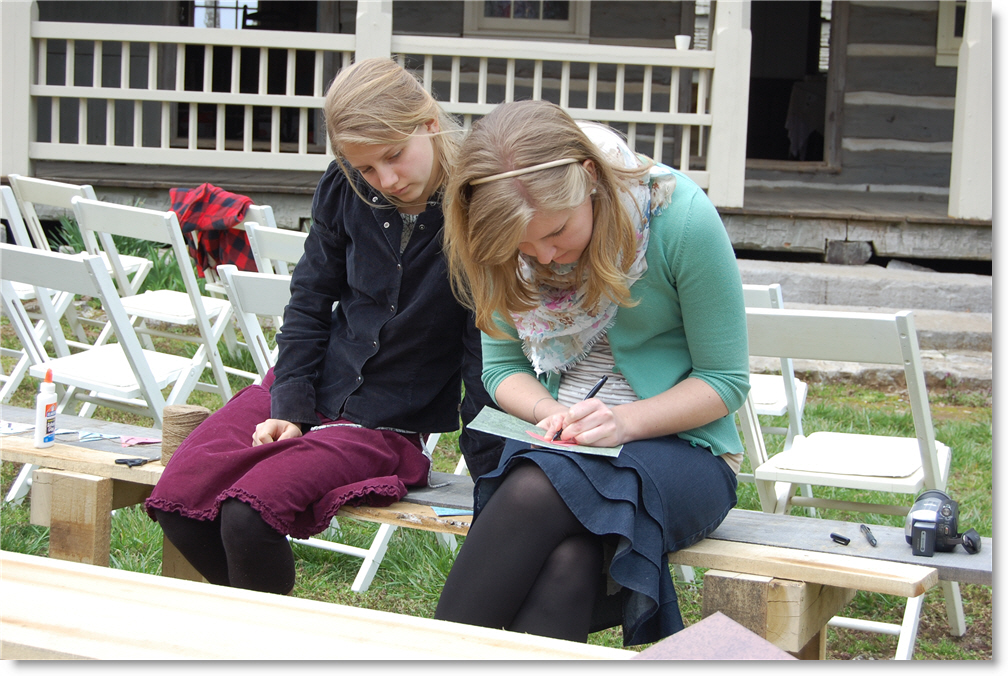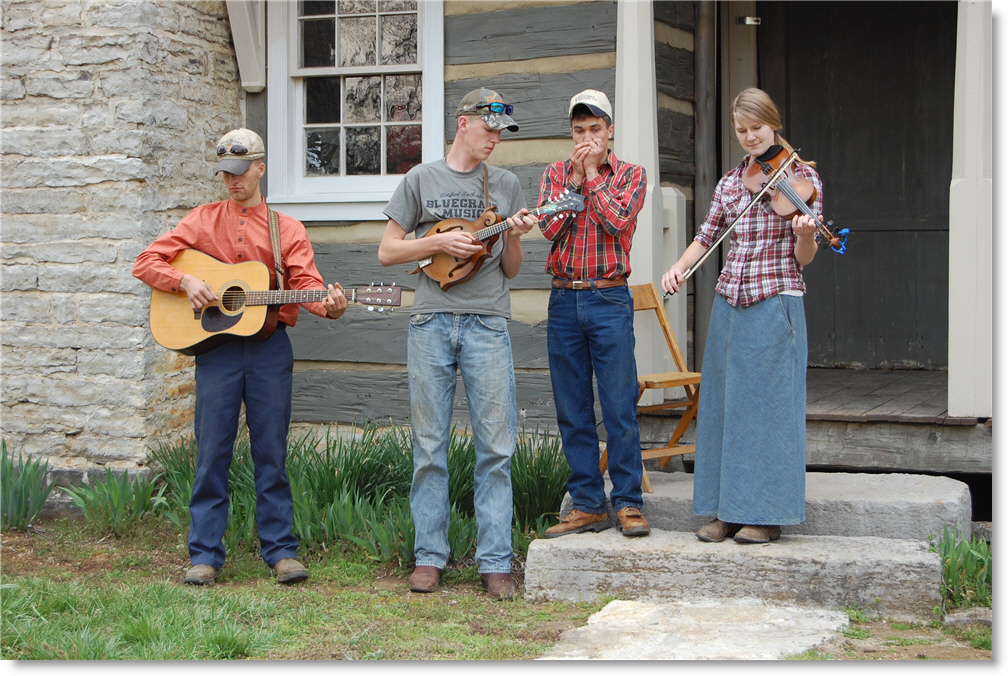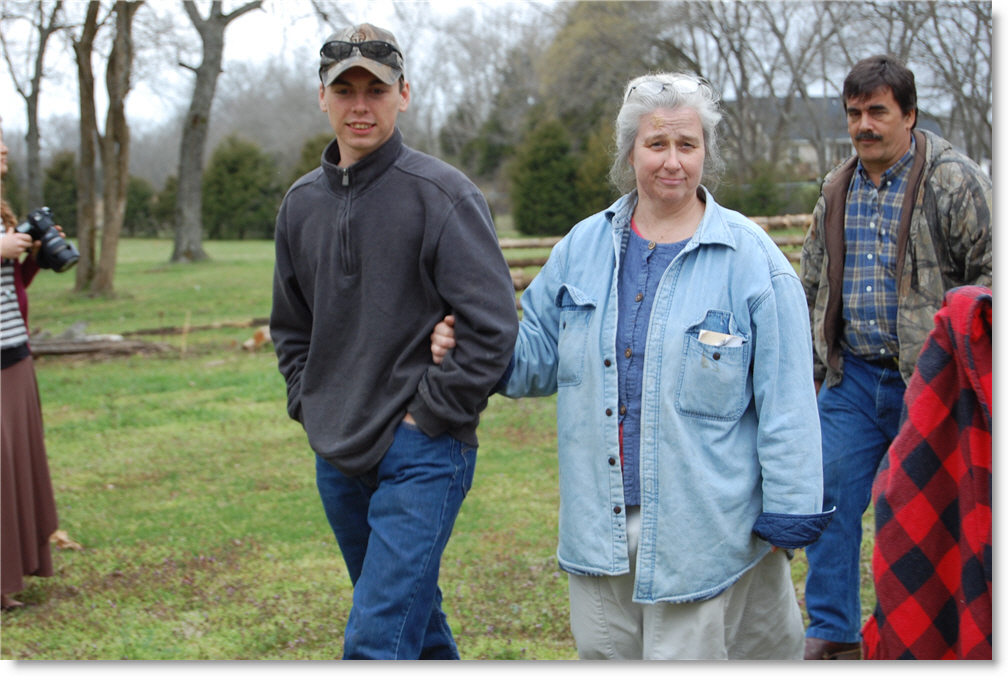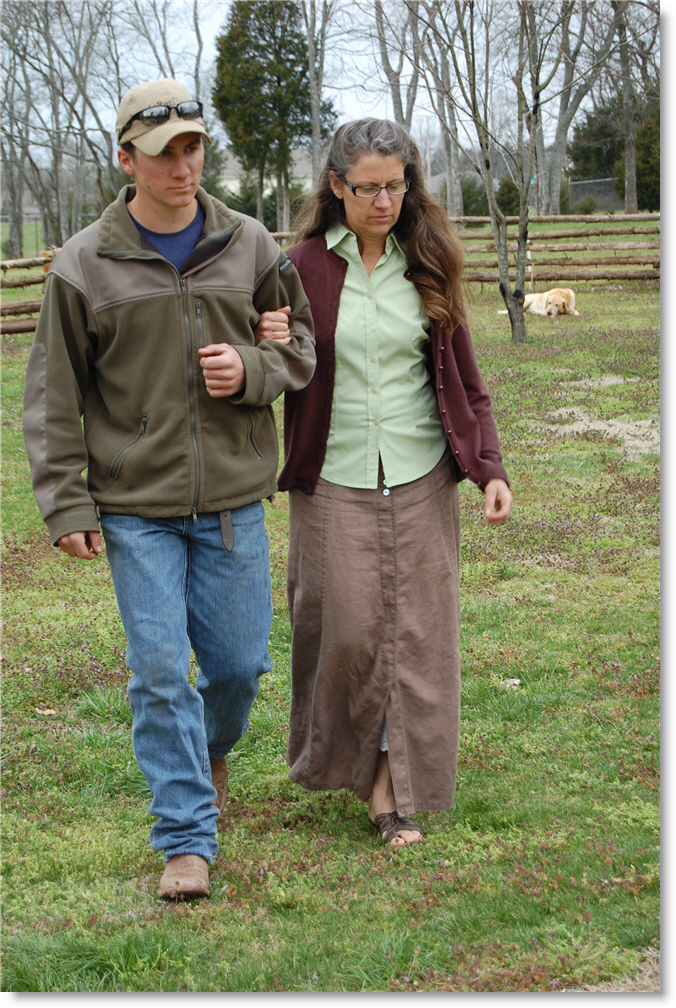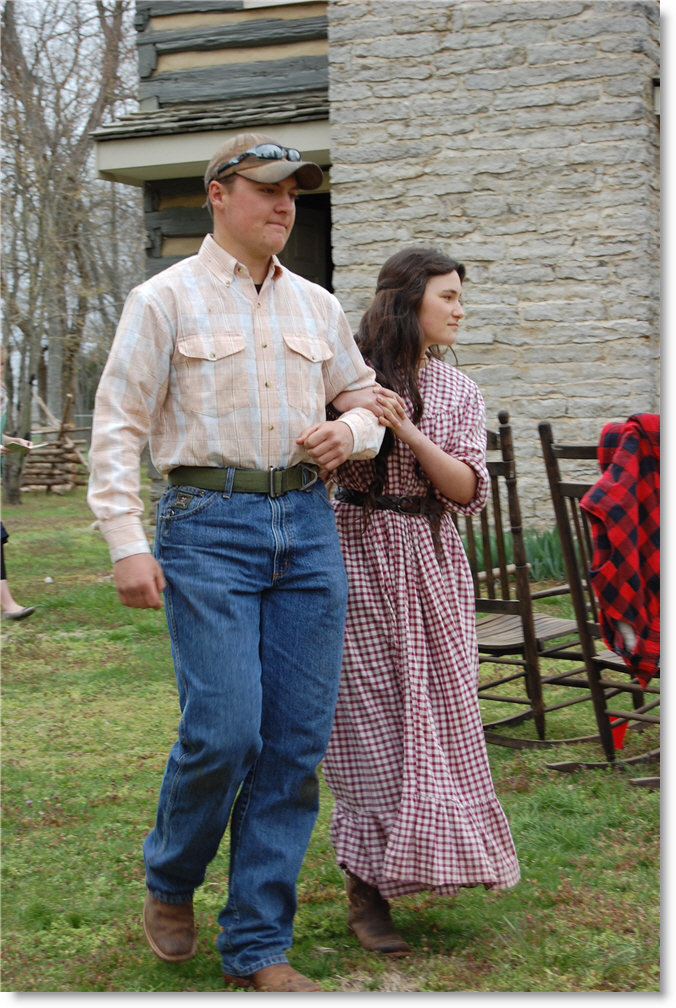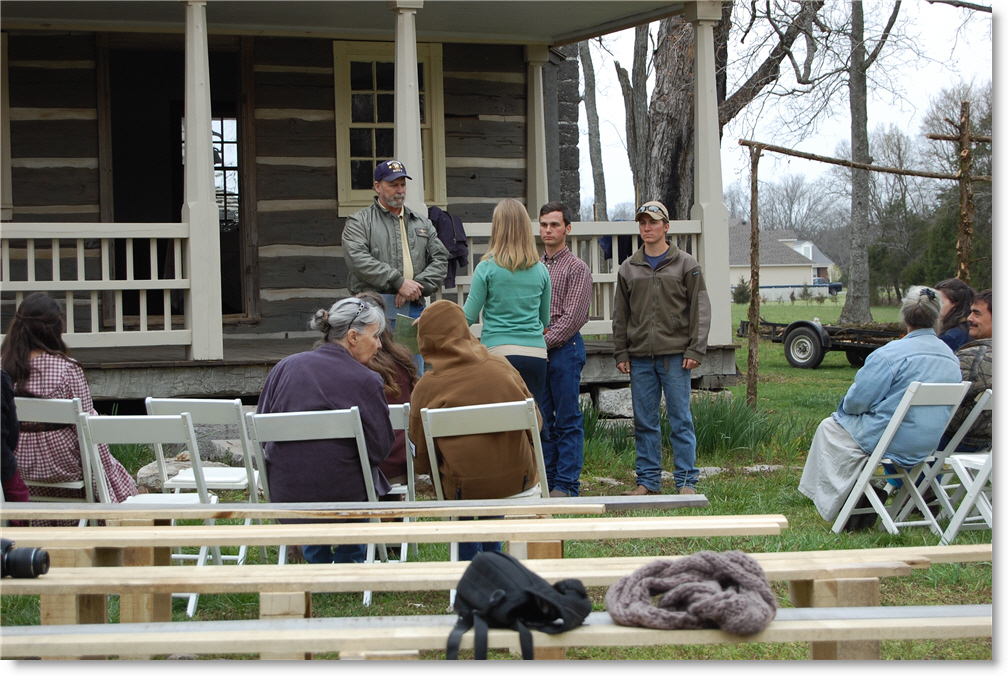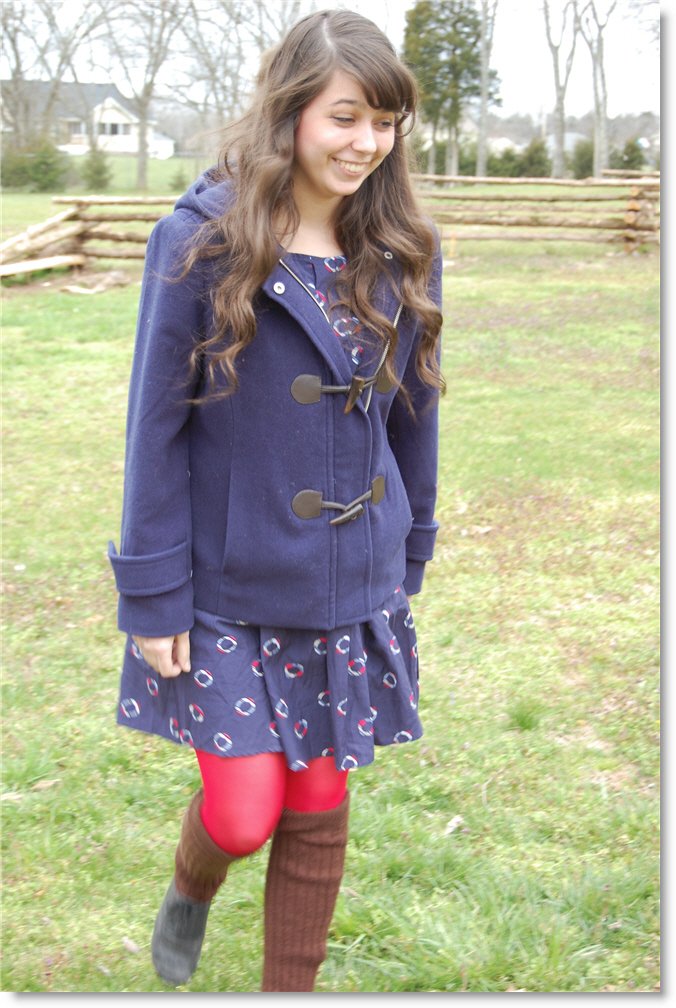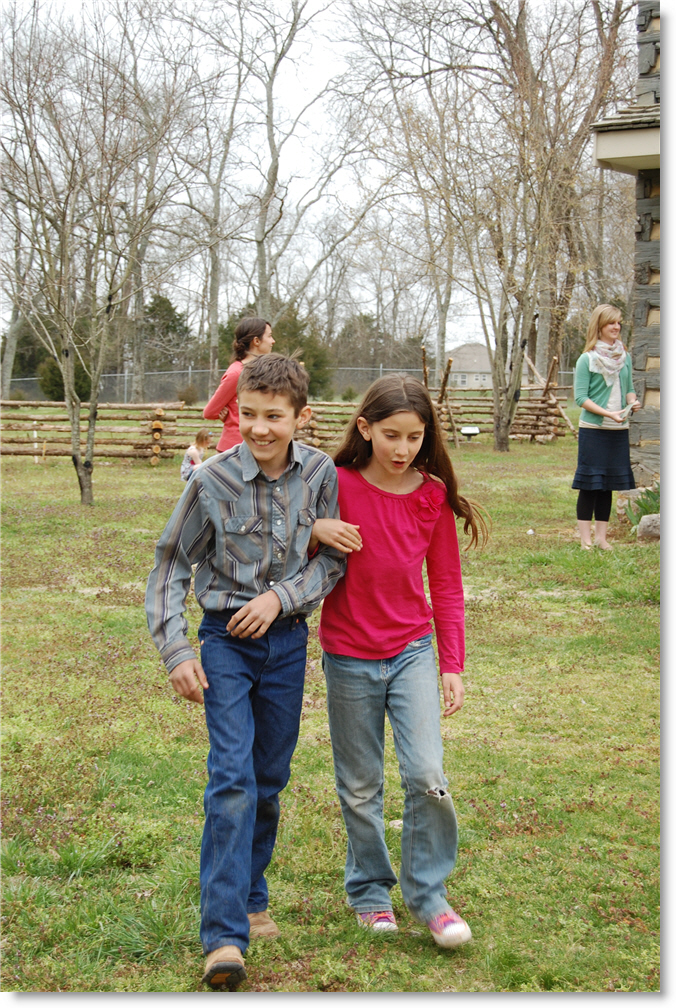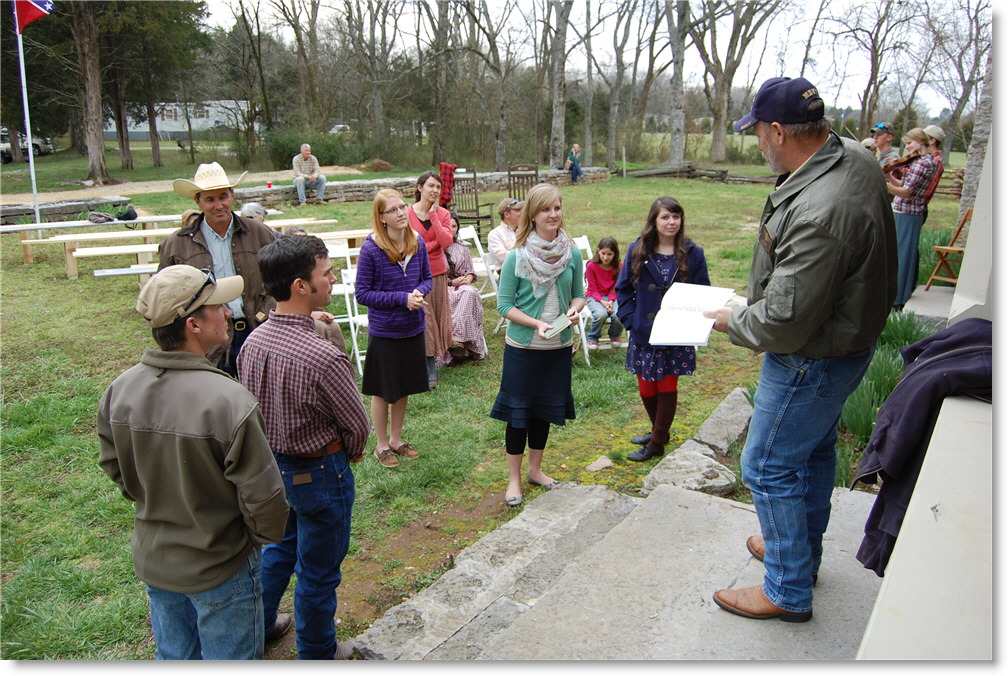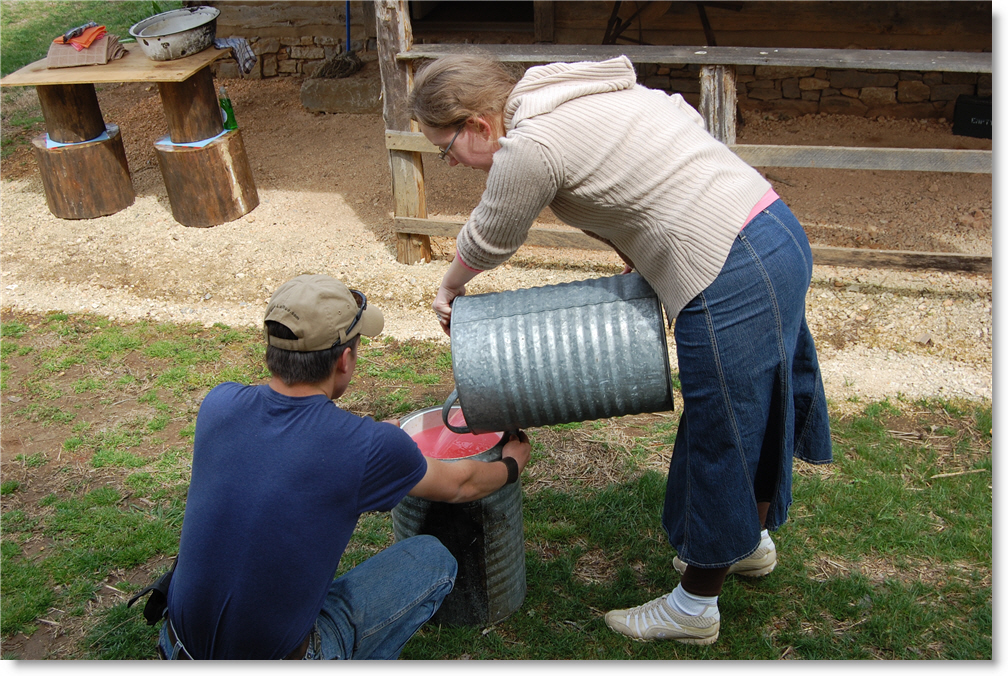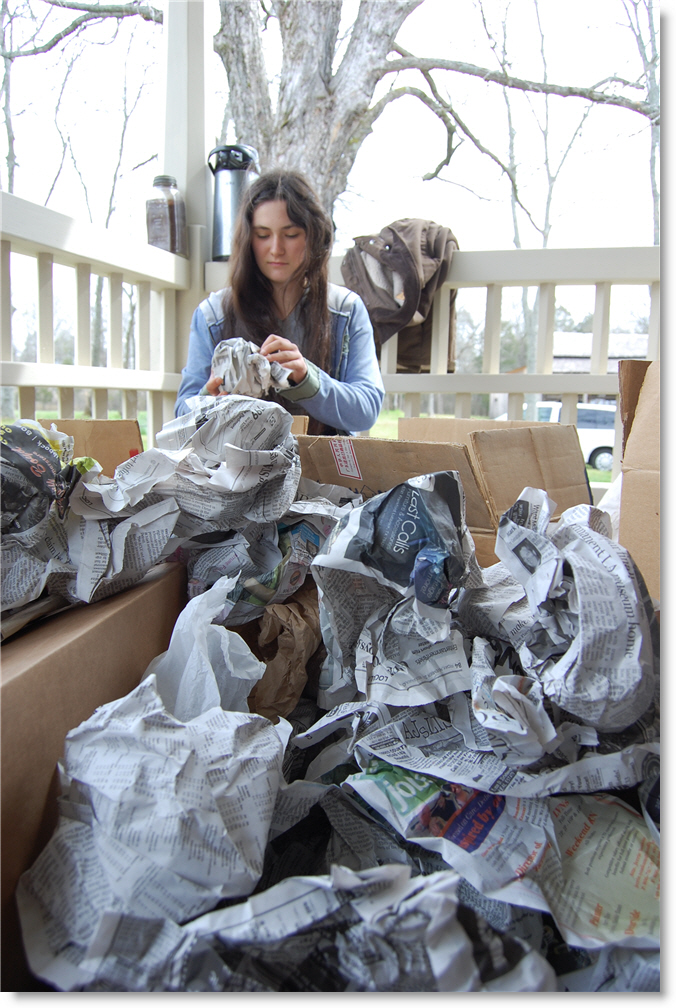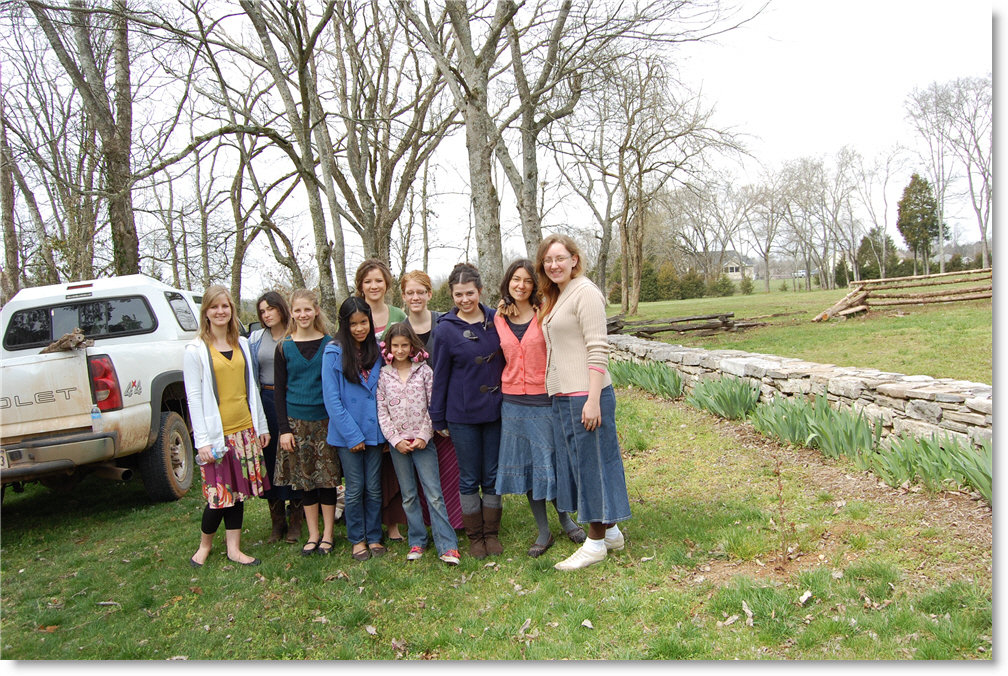 Thursday, March 28 - Fairy Dale Photo Shoot - Near the Forrest house is an amazing place. The kids named it the "Fairy Dale" and that's just what it looks like. We couldn't pass up a chance for a photo shoot with the girls in their dresses.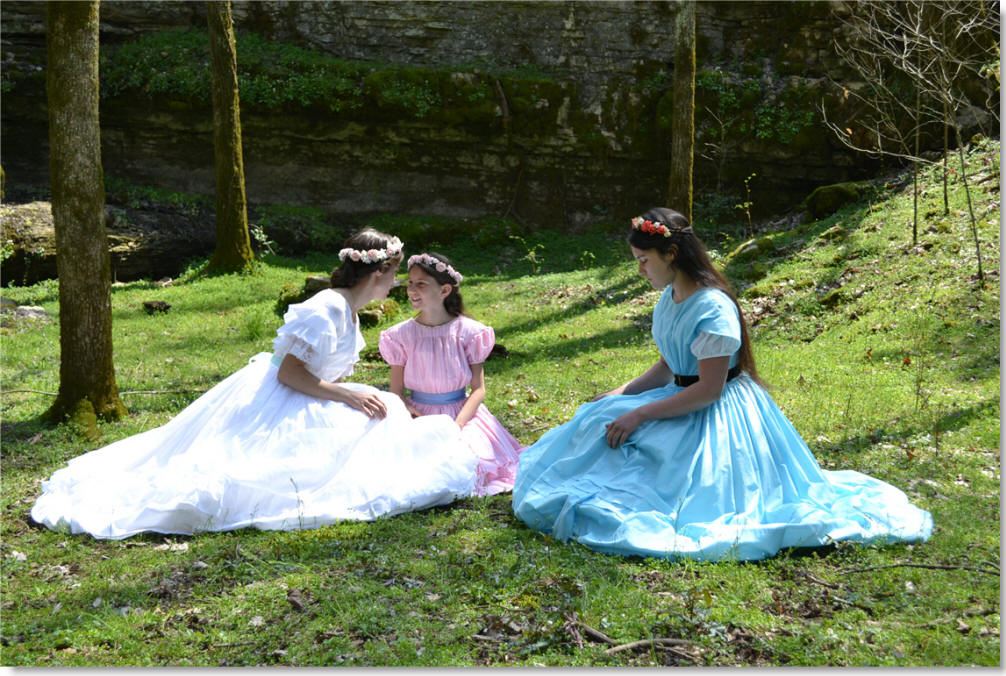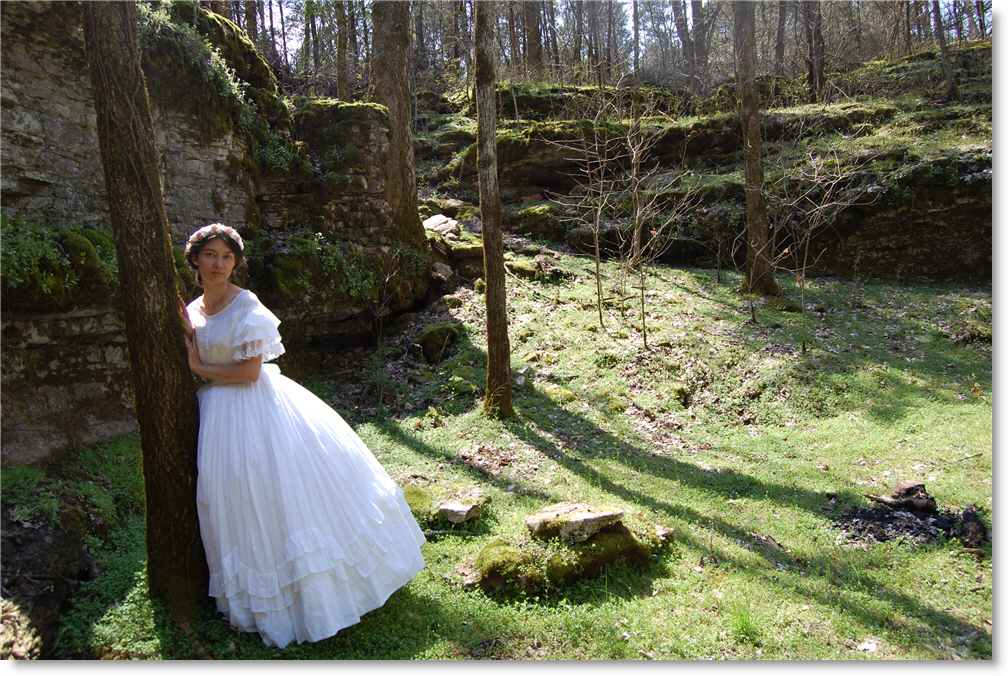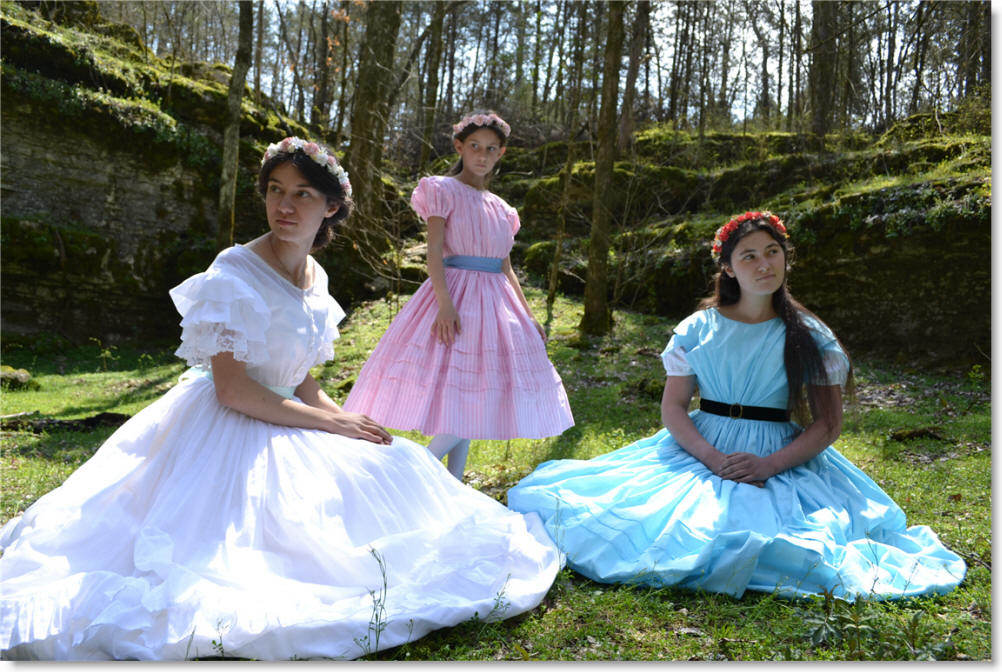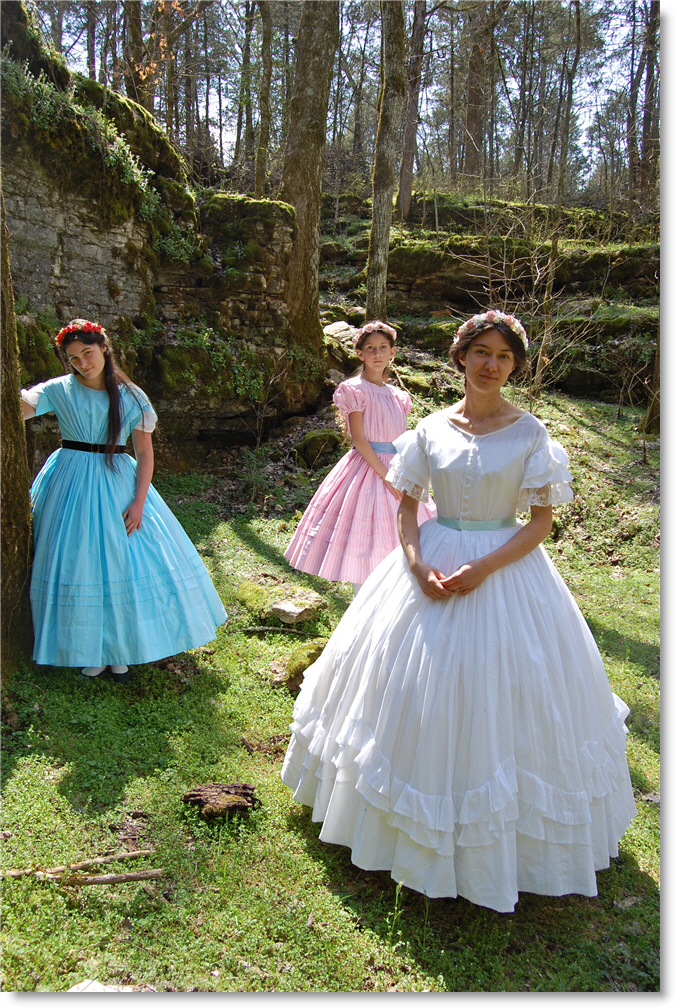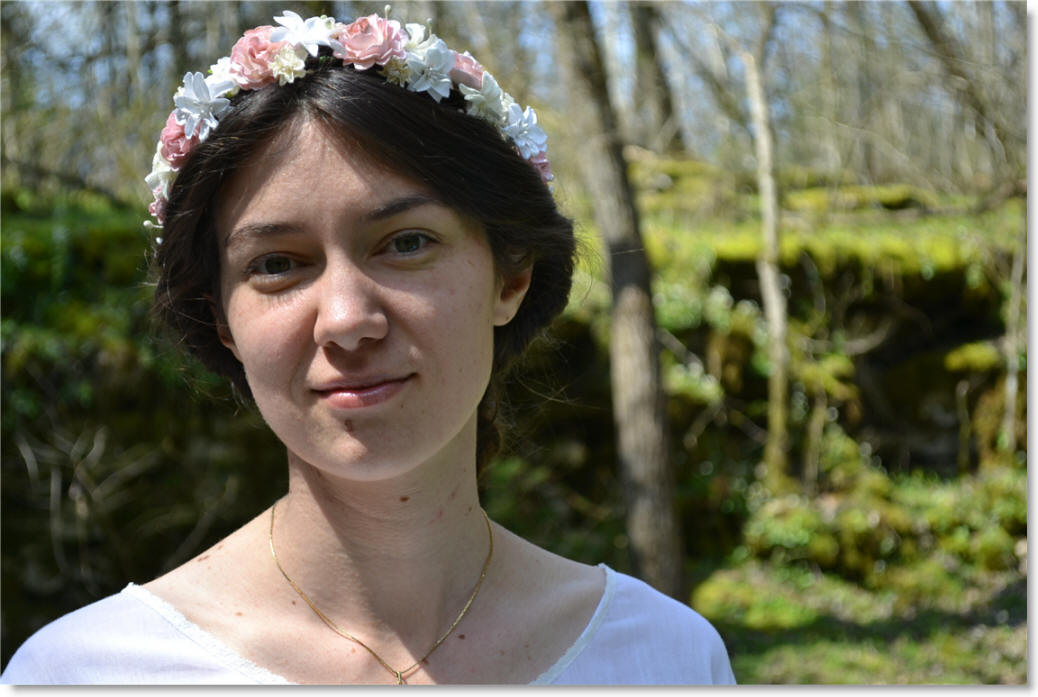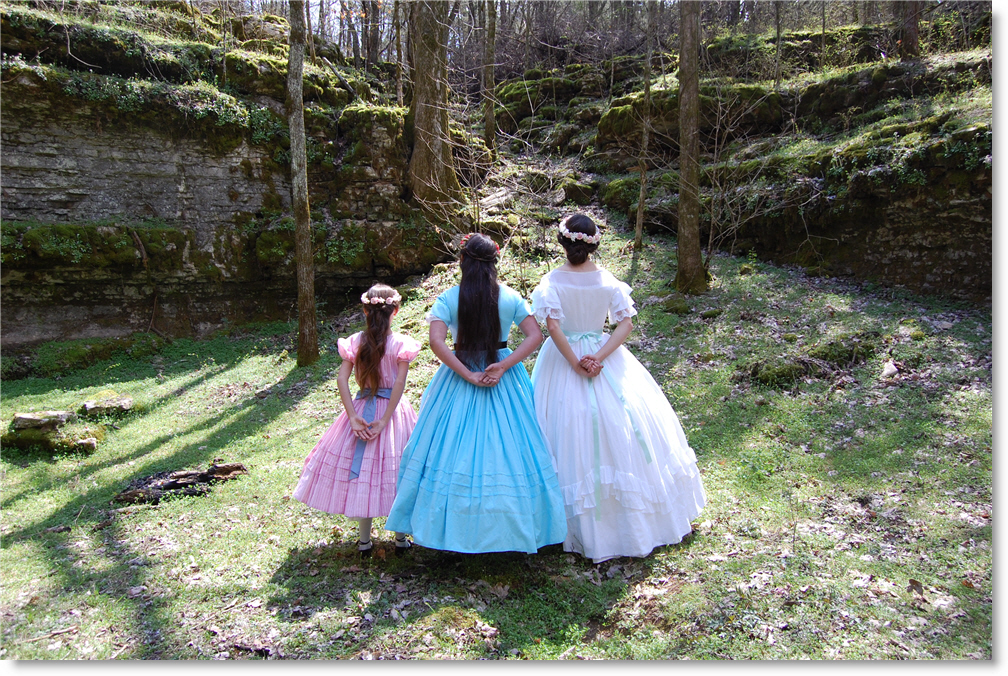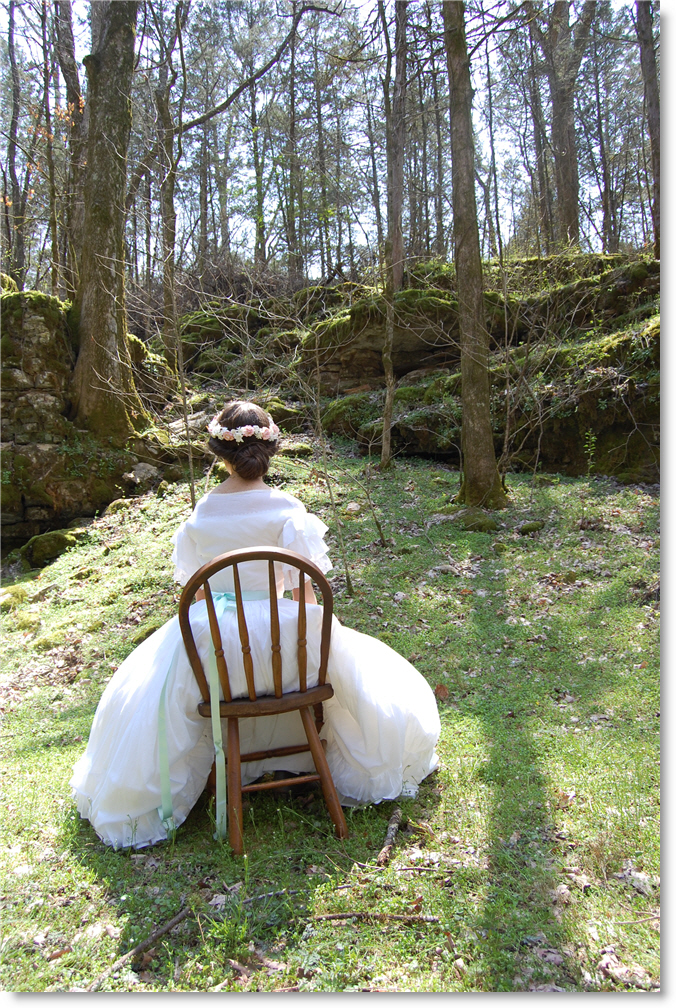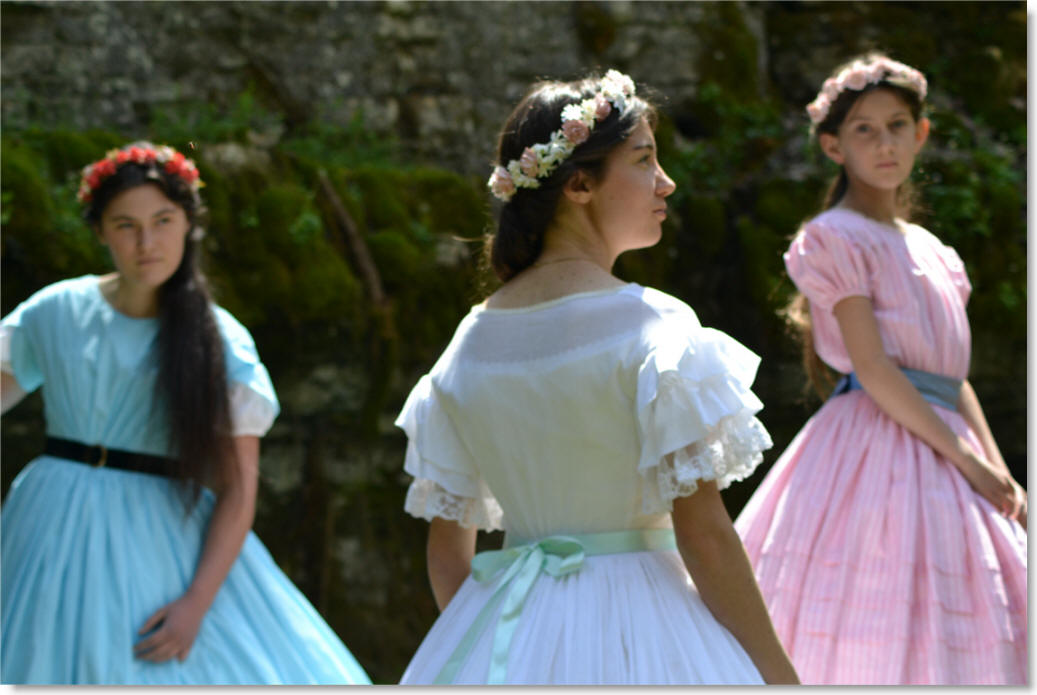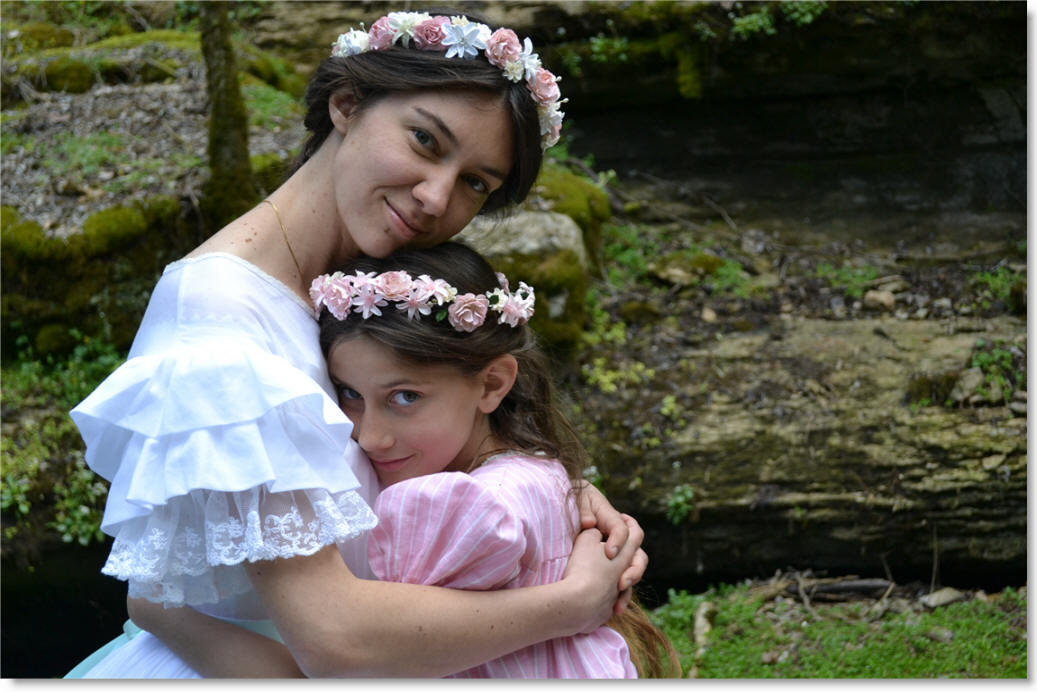 Wednesday, March 27 - Visit to the Goodwin Farm - After arriving in Tennessee last night, our first task was to take the trailer load of stuff we brought over to the Goodwin's. Atlanta got her first "in person" look at the new house Jordan has been building. We had a fun afternoon and also enjoyed some chili for supper that some of the Goodwin's friends brought over.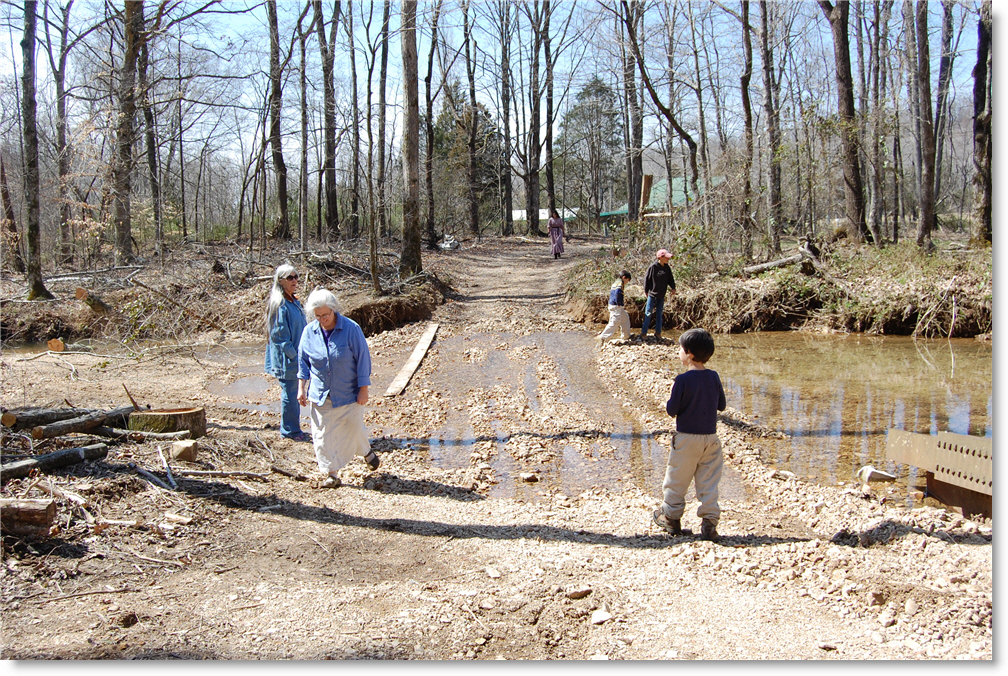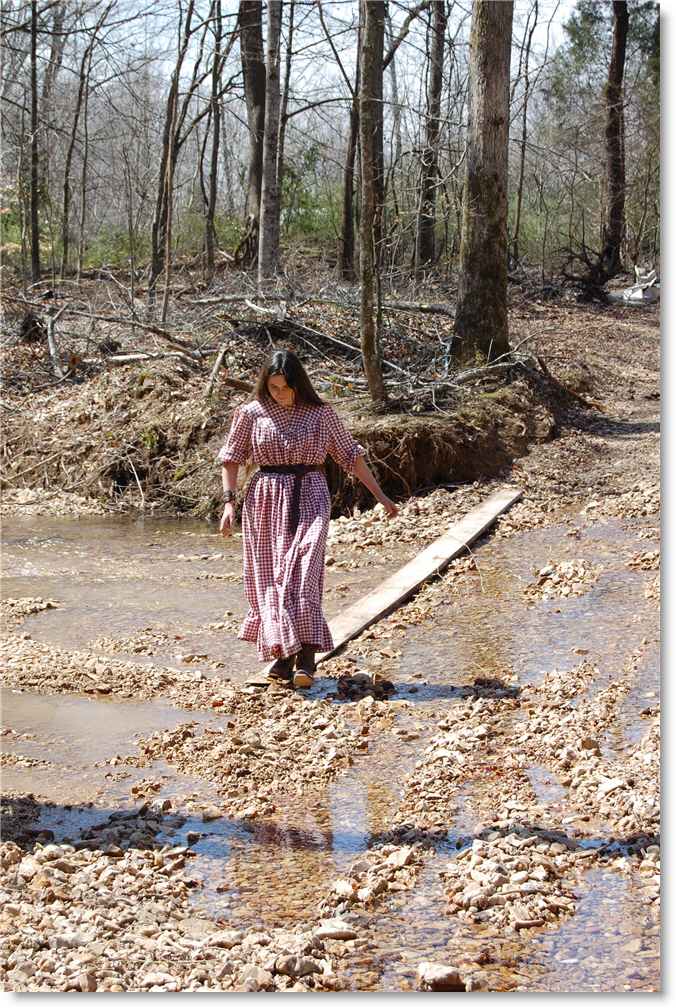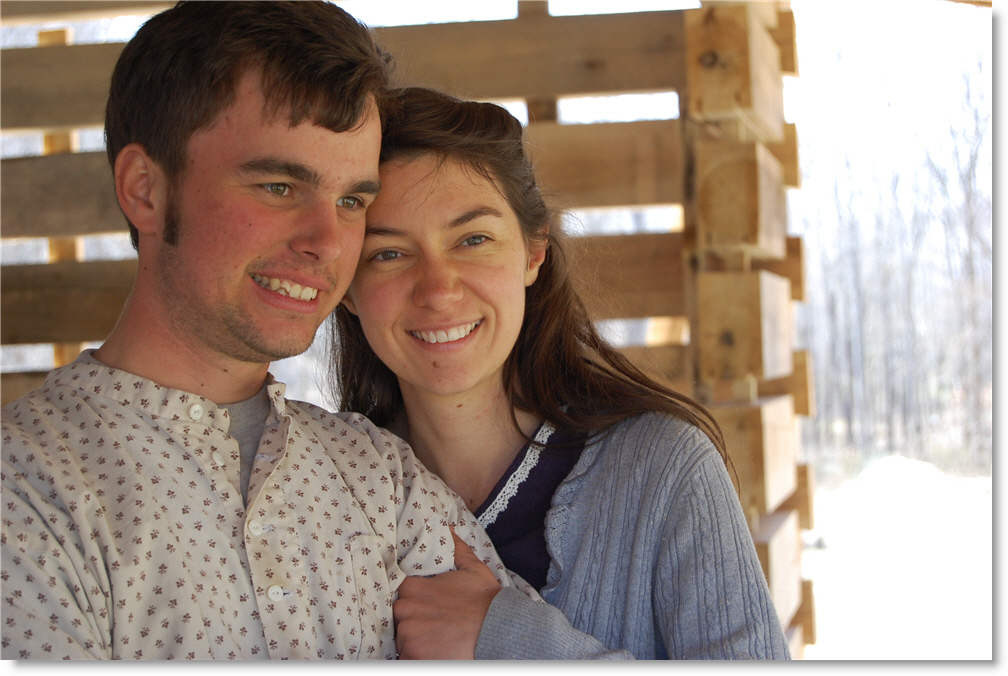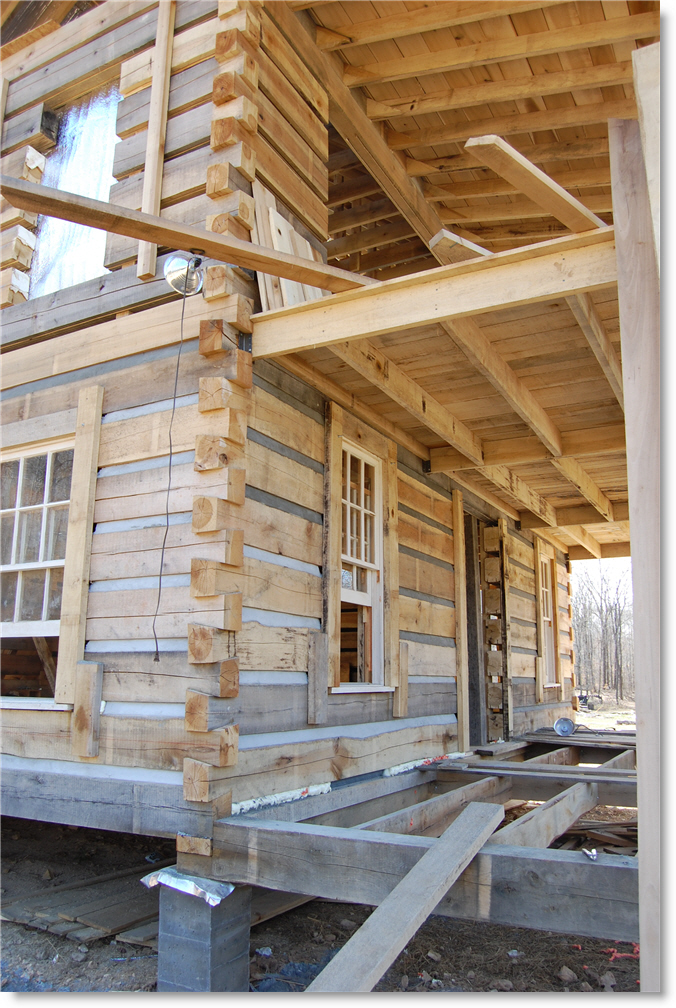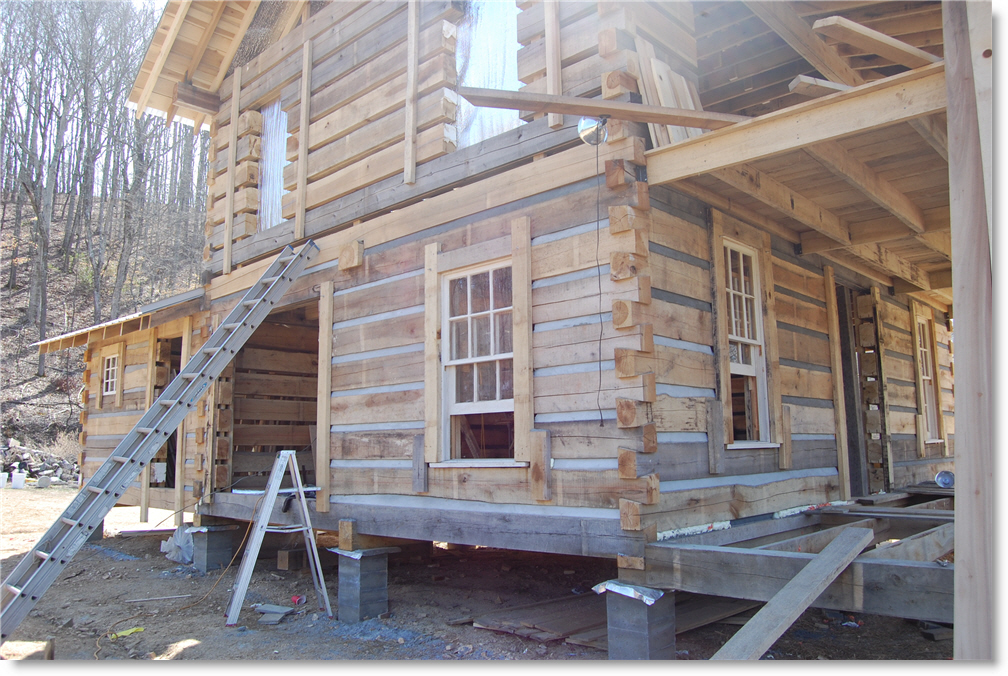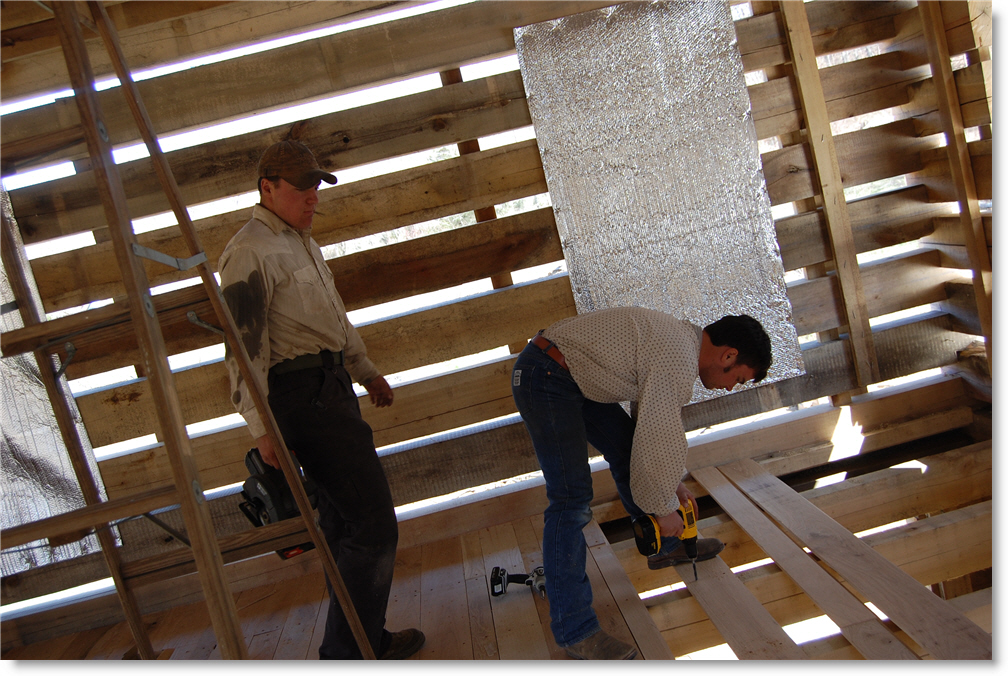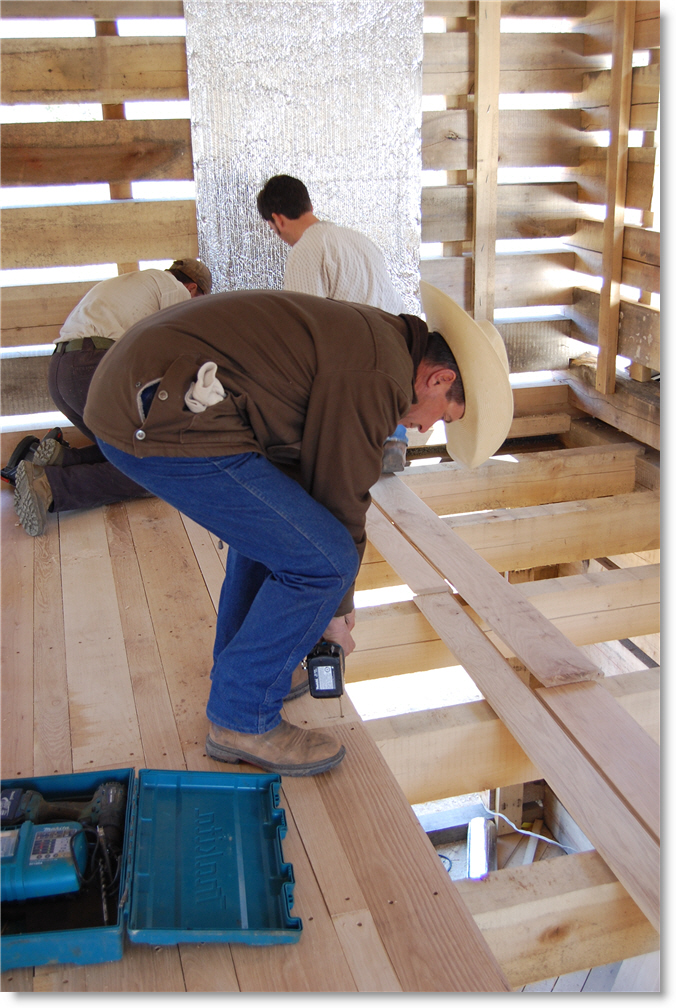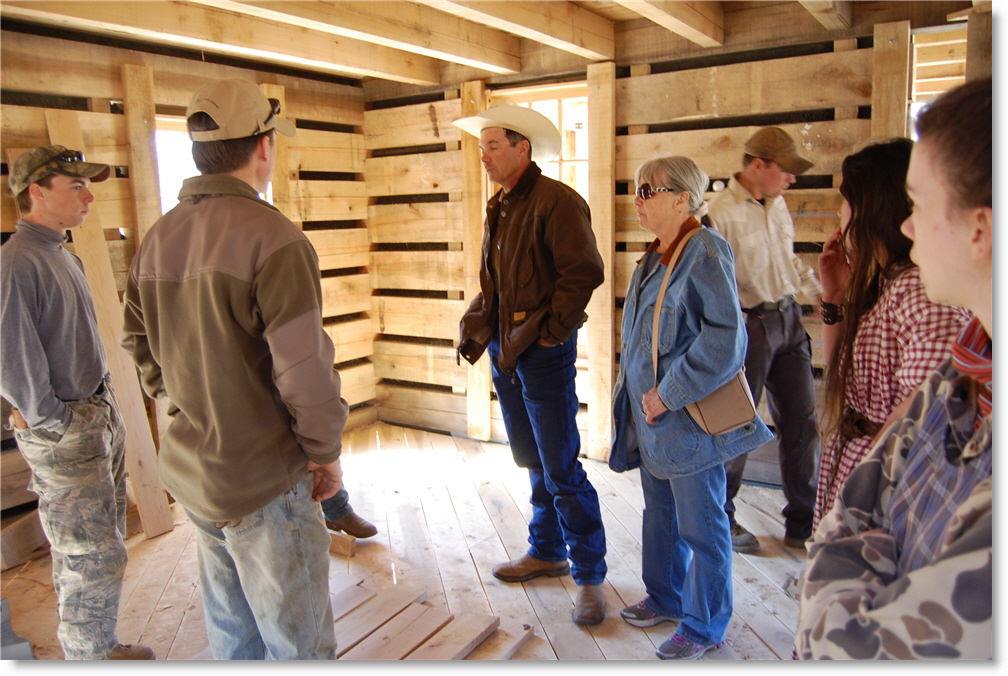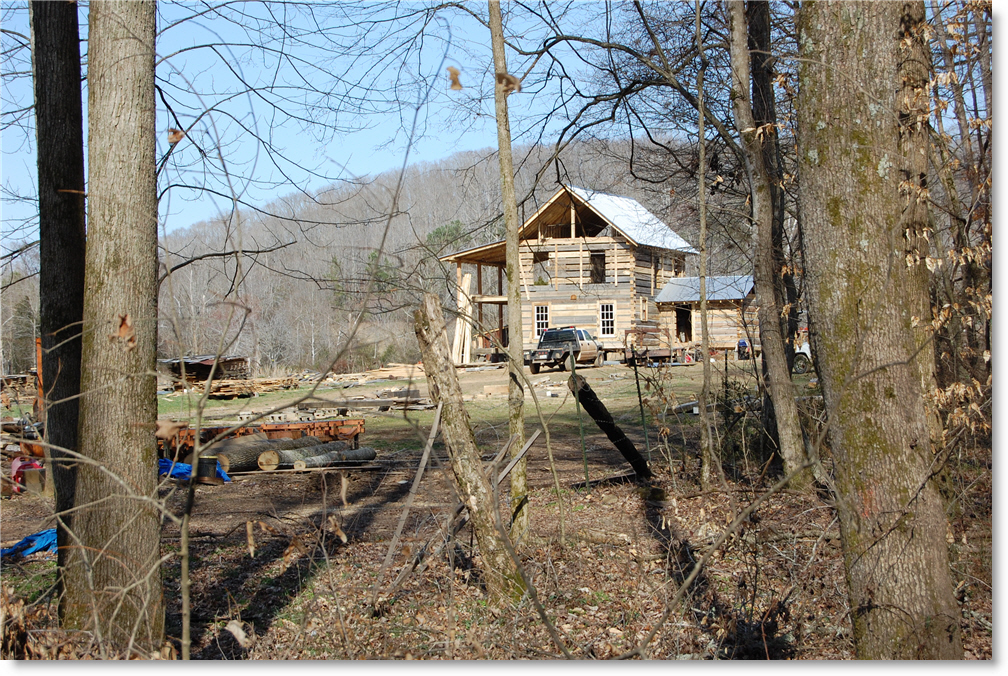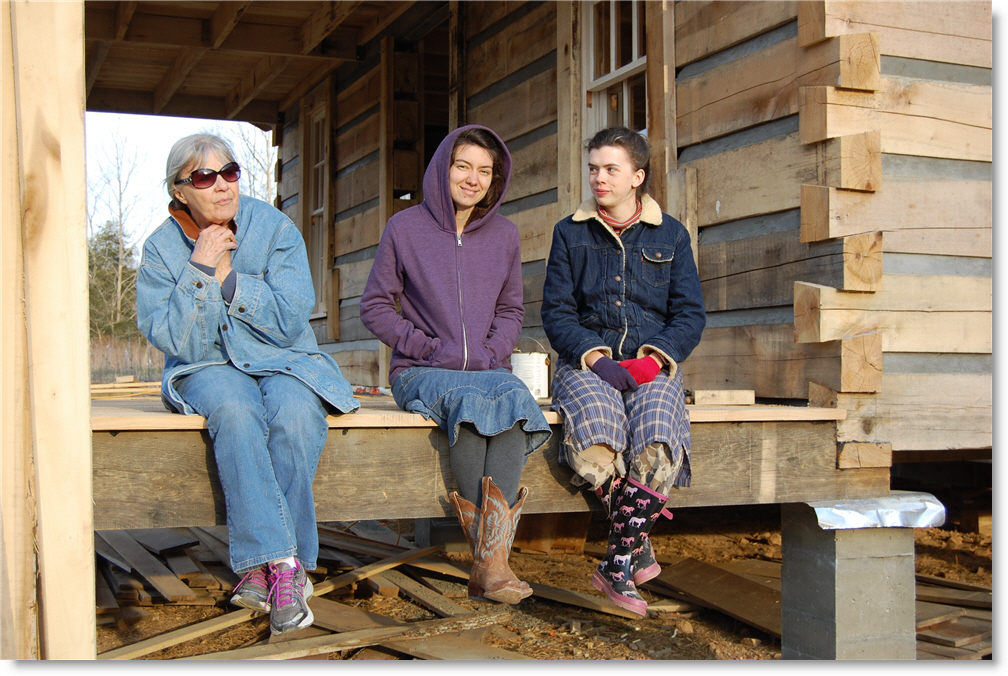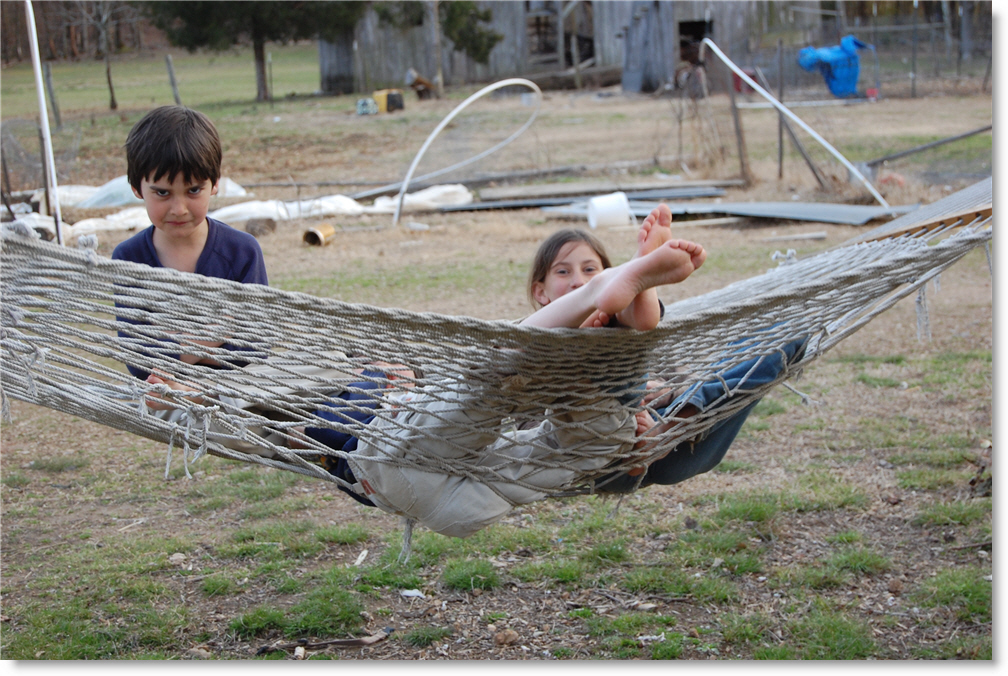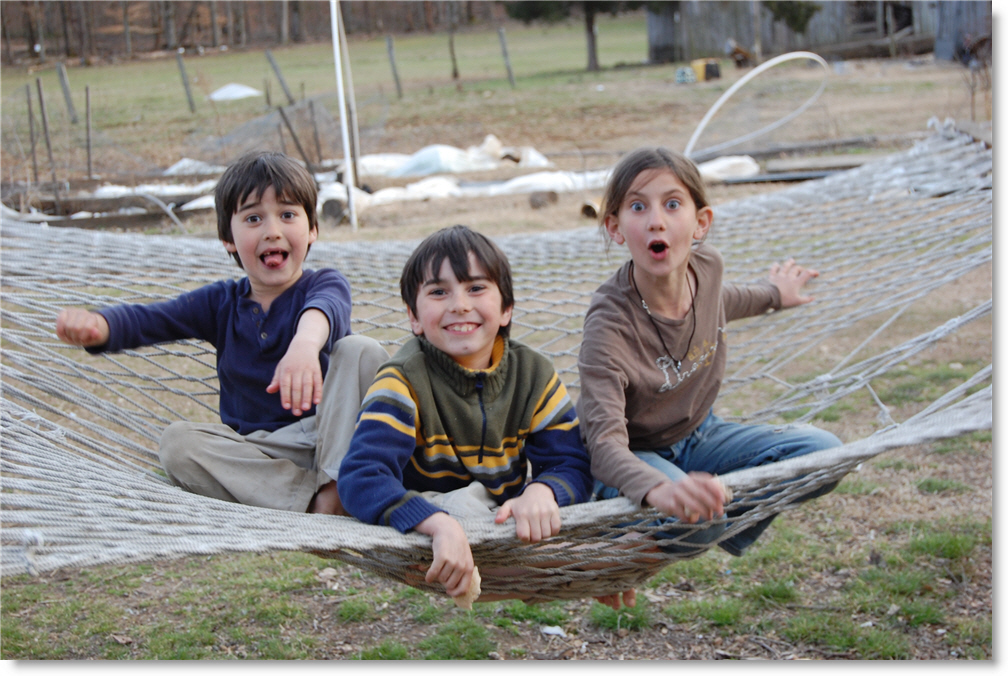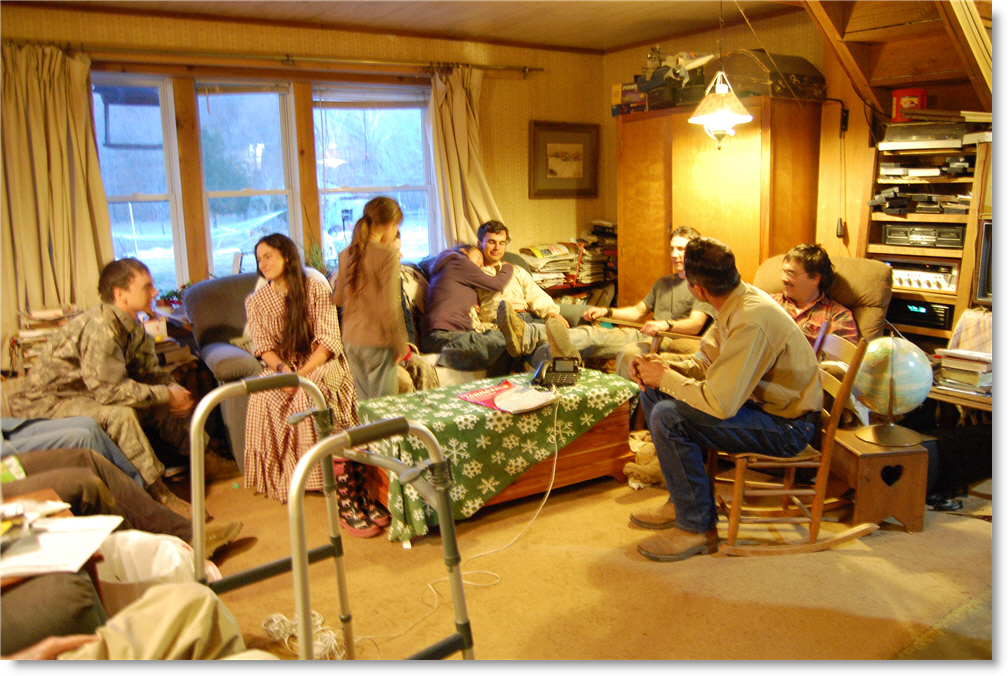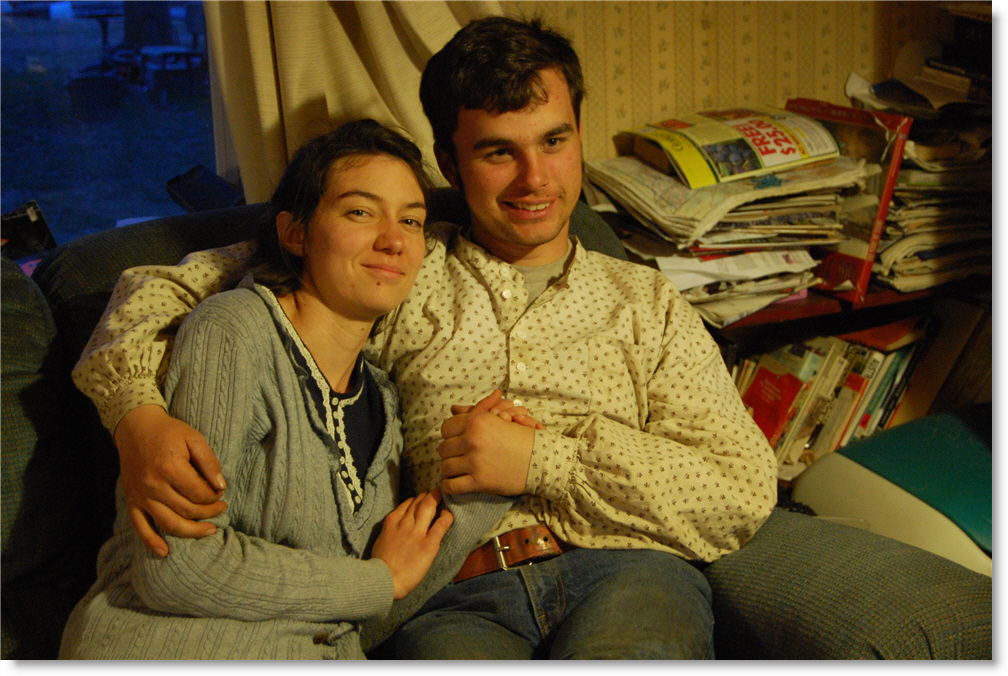 See more pictures from our wedding trip to Tennessee by clicking on the links below.
Sunday, March 24 - Hike to the Tunnel - Atlanta had been wanting to spend a little time with her brothers before she moved away. But, because of all the wedding preparations and the BBQ, a time just never presented itself. This afternoon they finally made some time to hike a portion of the Caprock Canyons Trailway that goes to the old train tunnel over by where we used to live near Quitaque. It was cold and windy, but they still had fun. They hiked about 10 miles in all.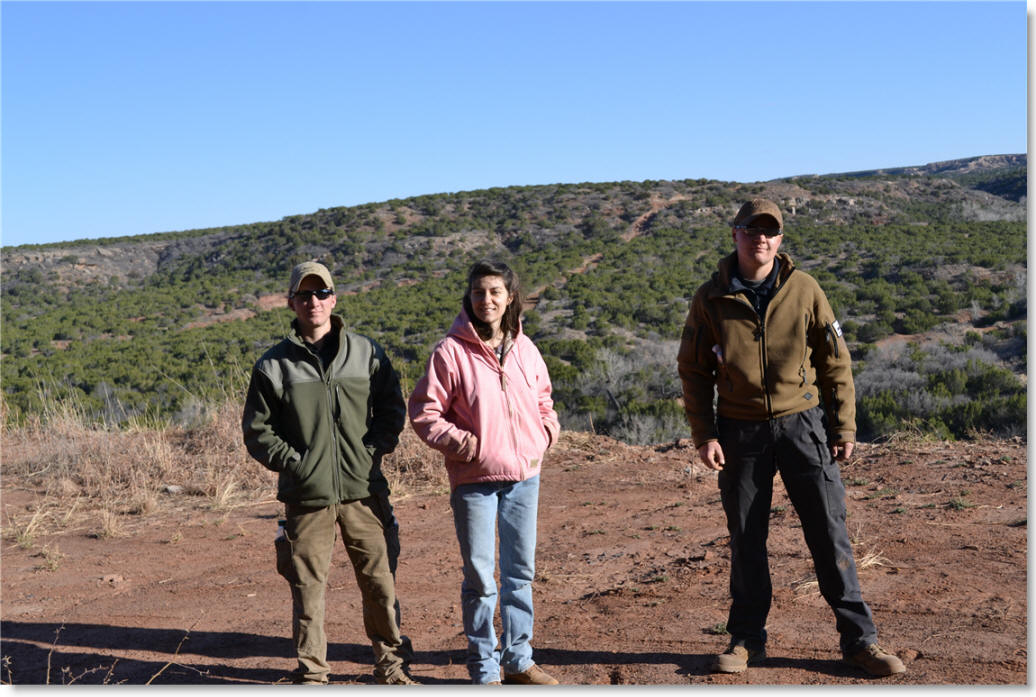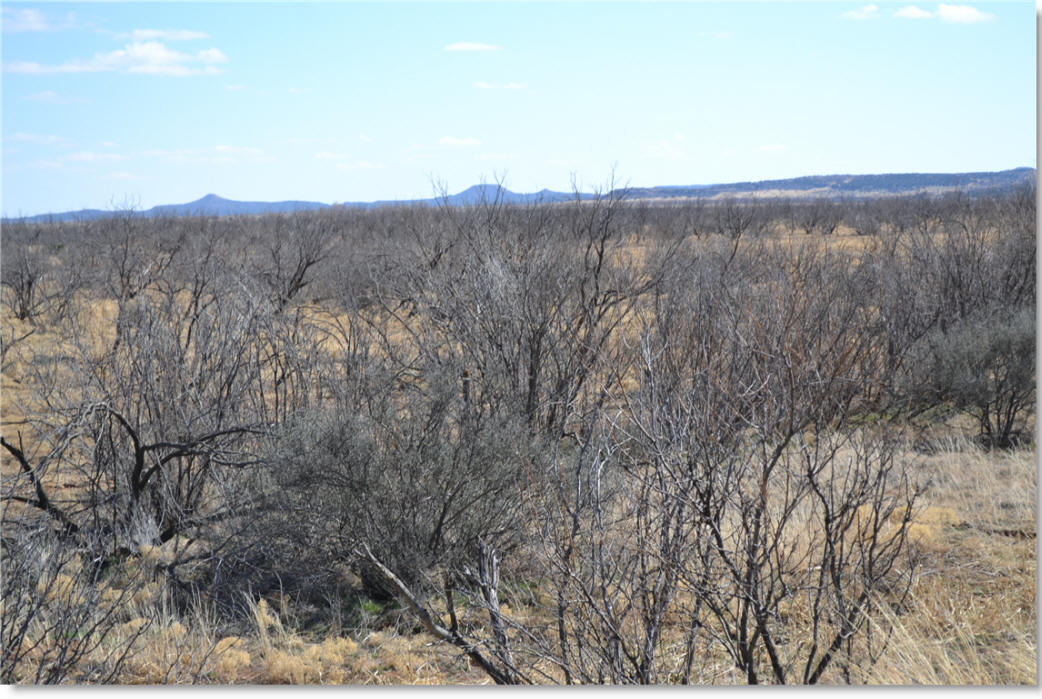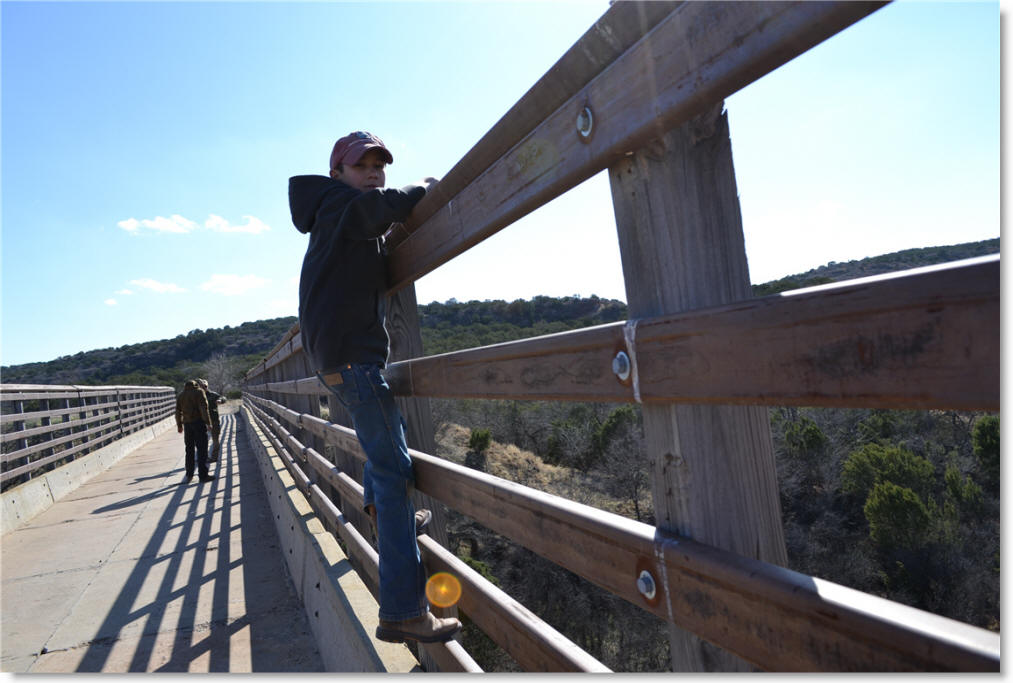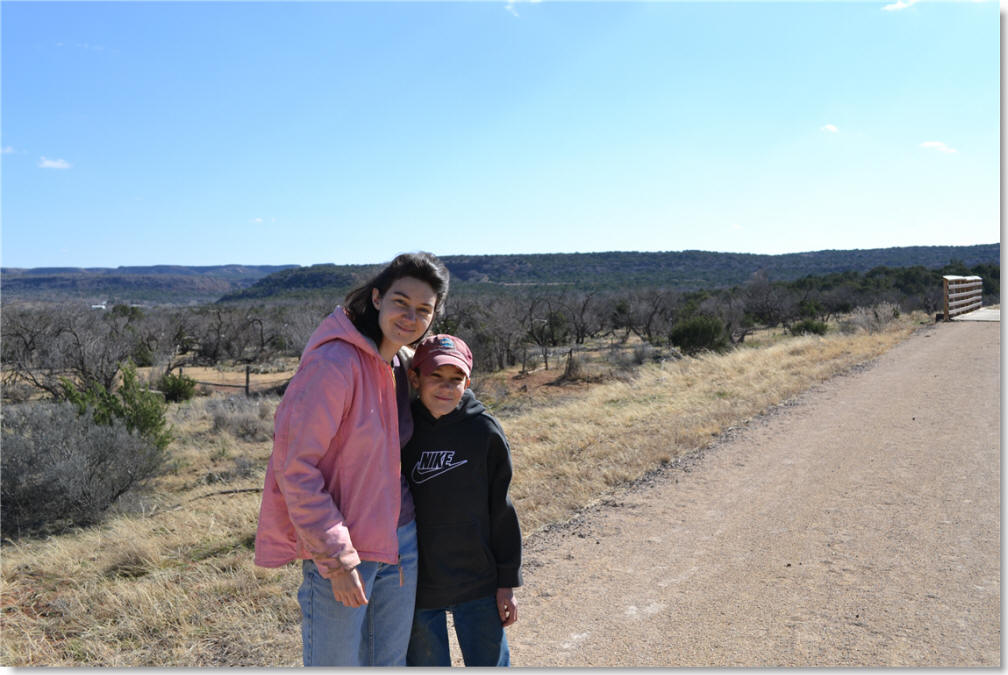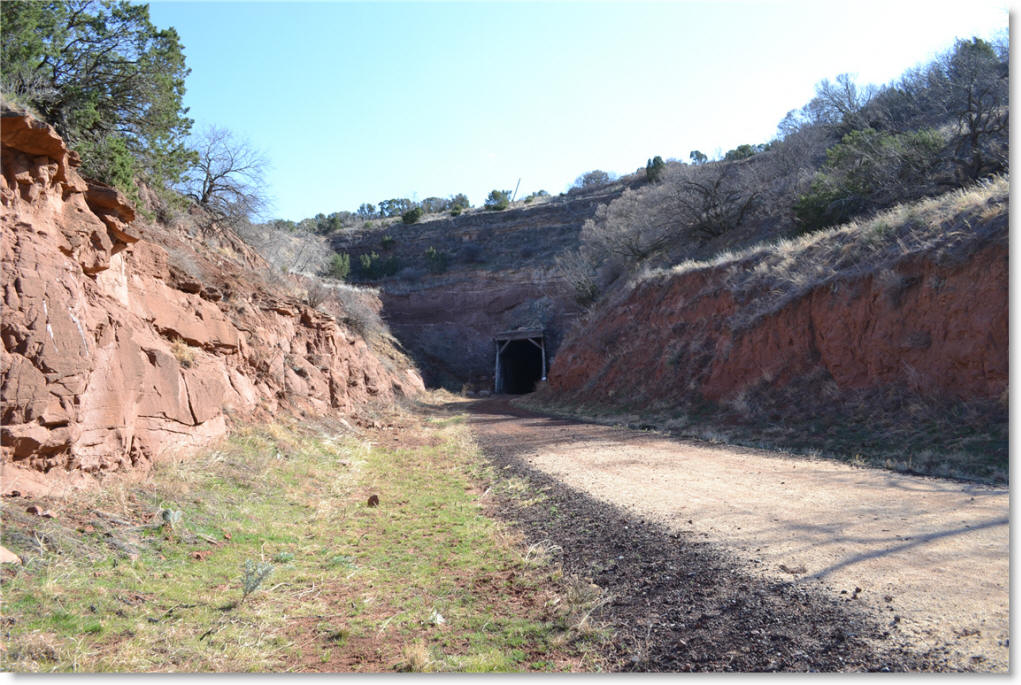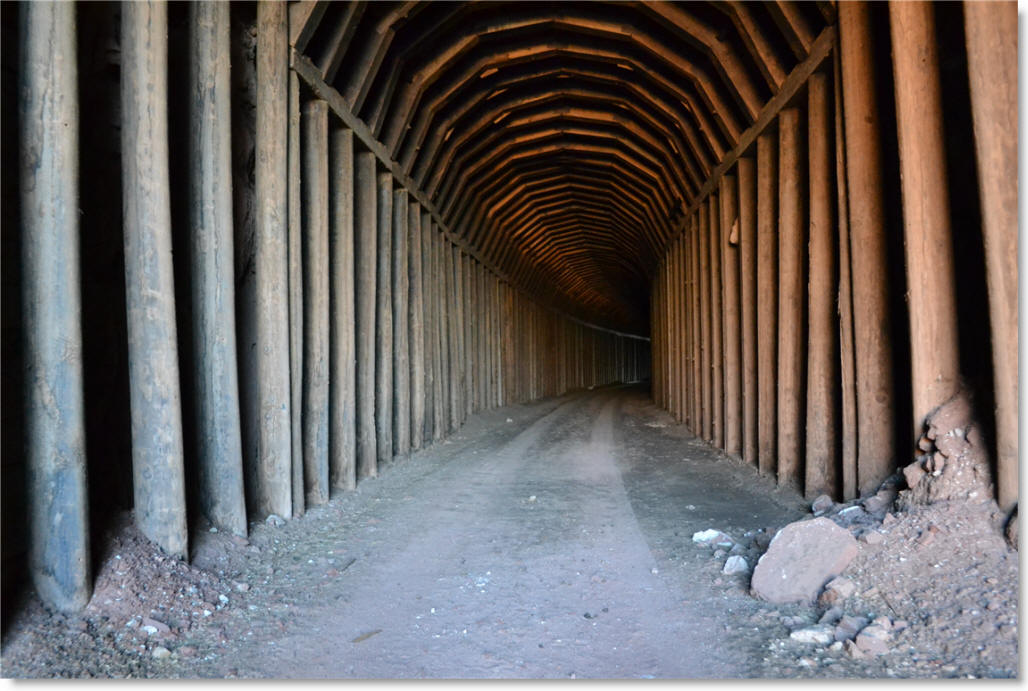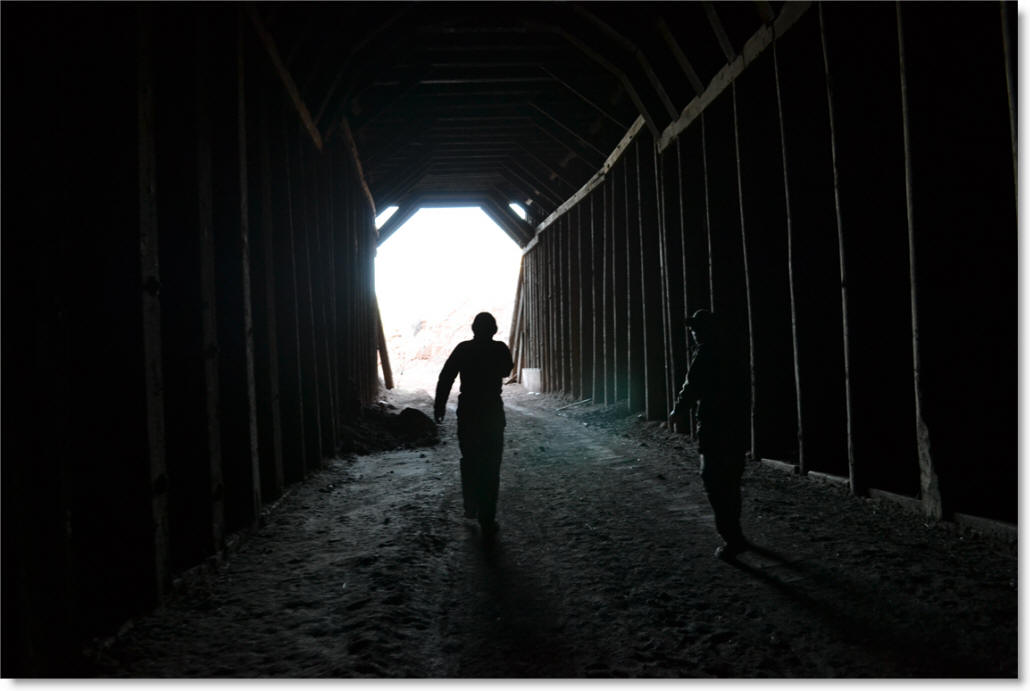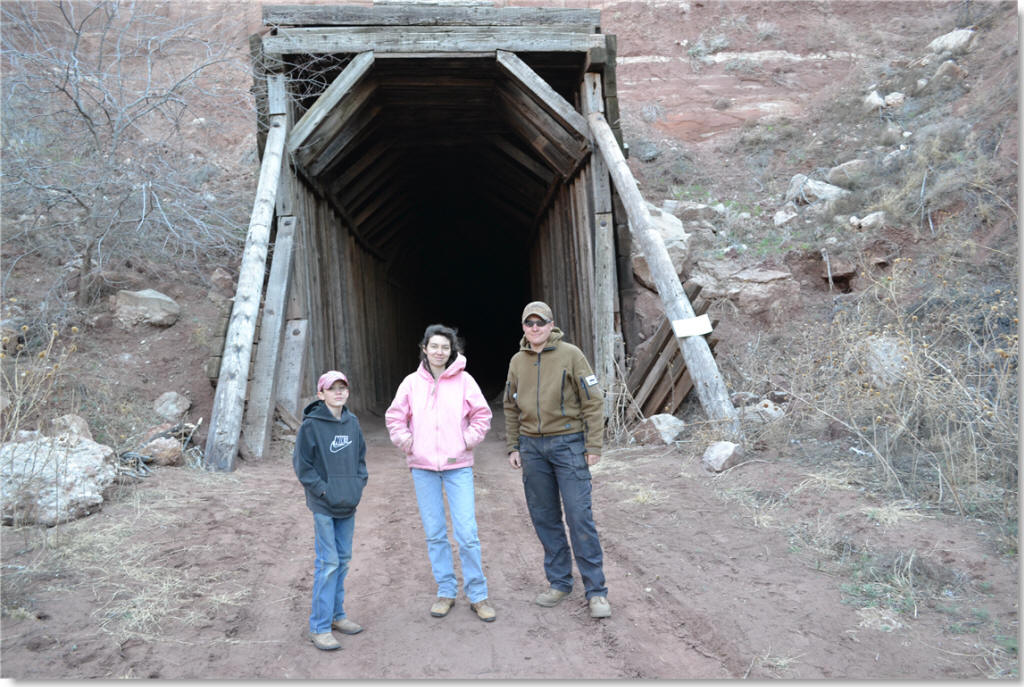 Friday, March 22 - Fodder - Aspen's been experimenting with an increasingly popular way to feed livestock. It's called the "fodder system". The idea is to sprout and grow whole grains to increase their nutrition and quantity. Here's pictures of some of her results.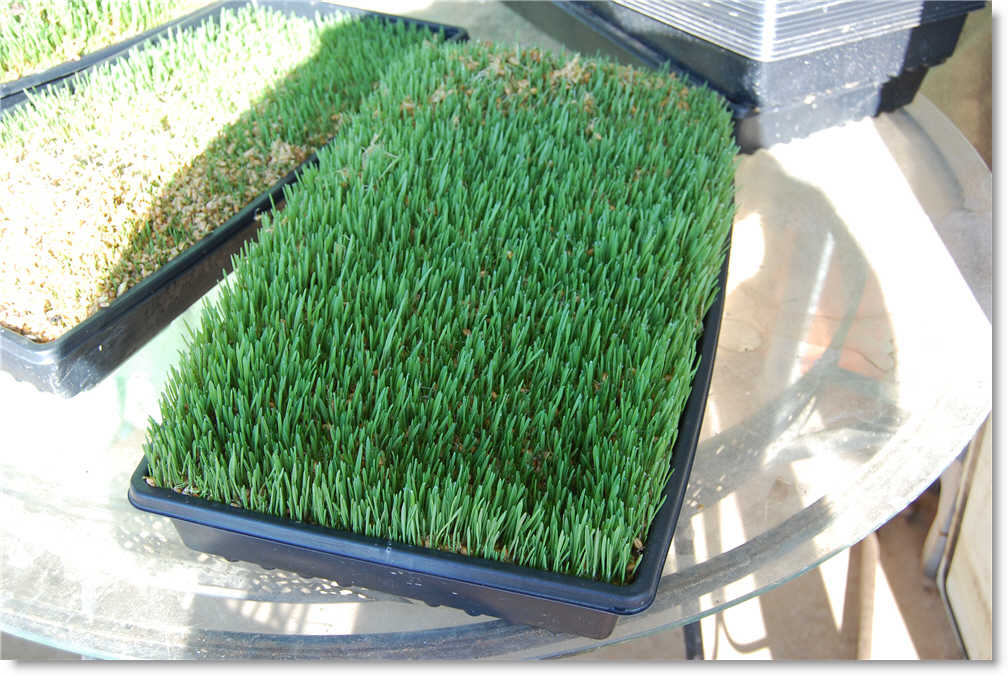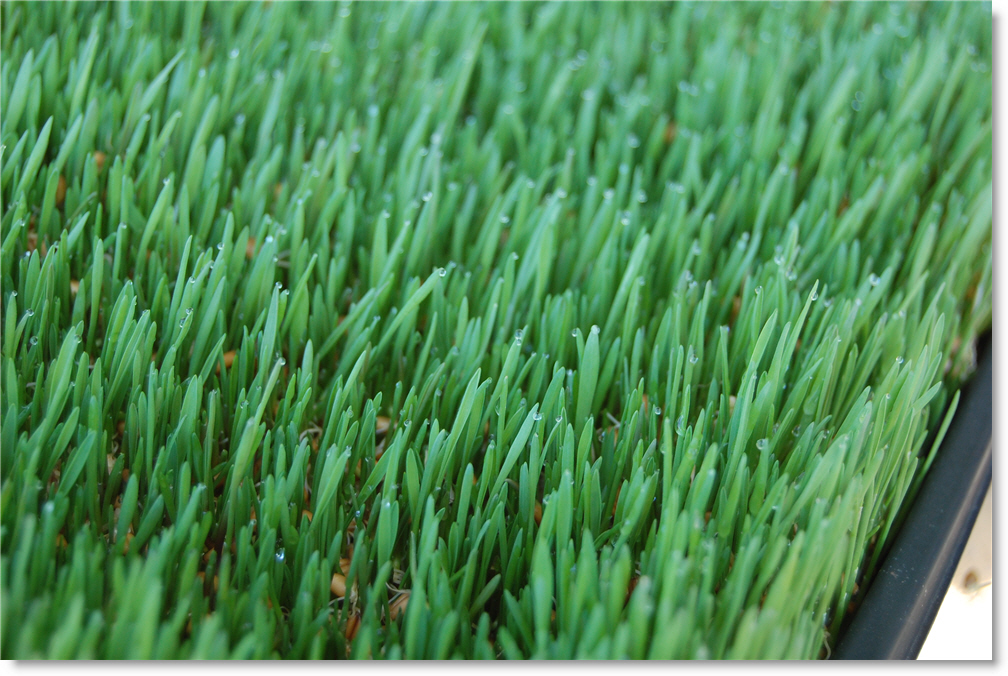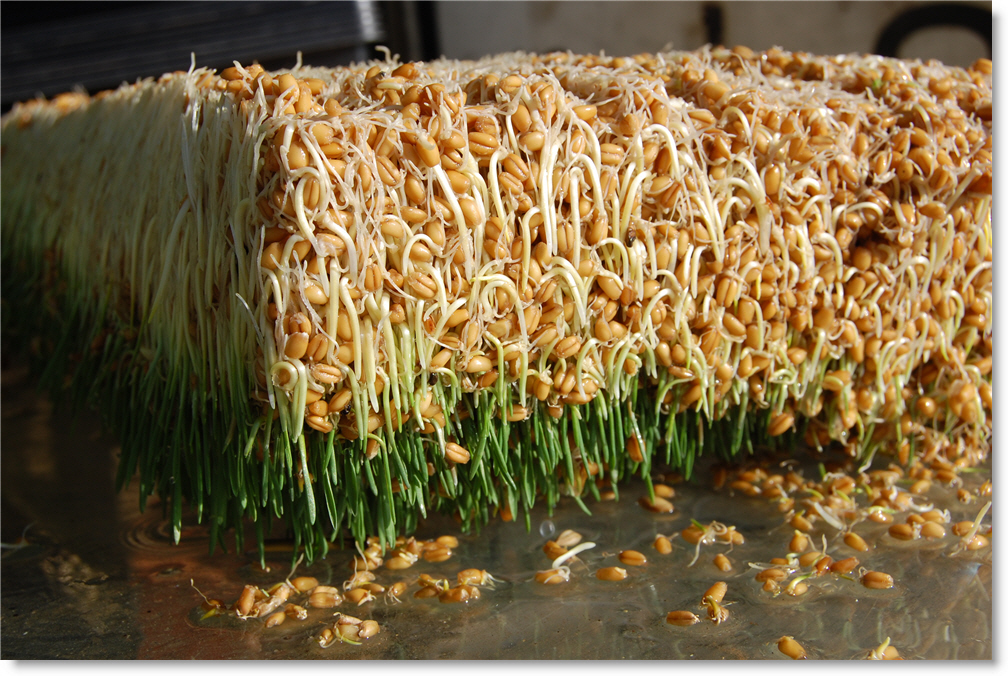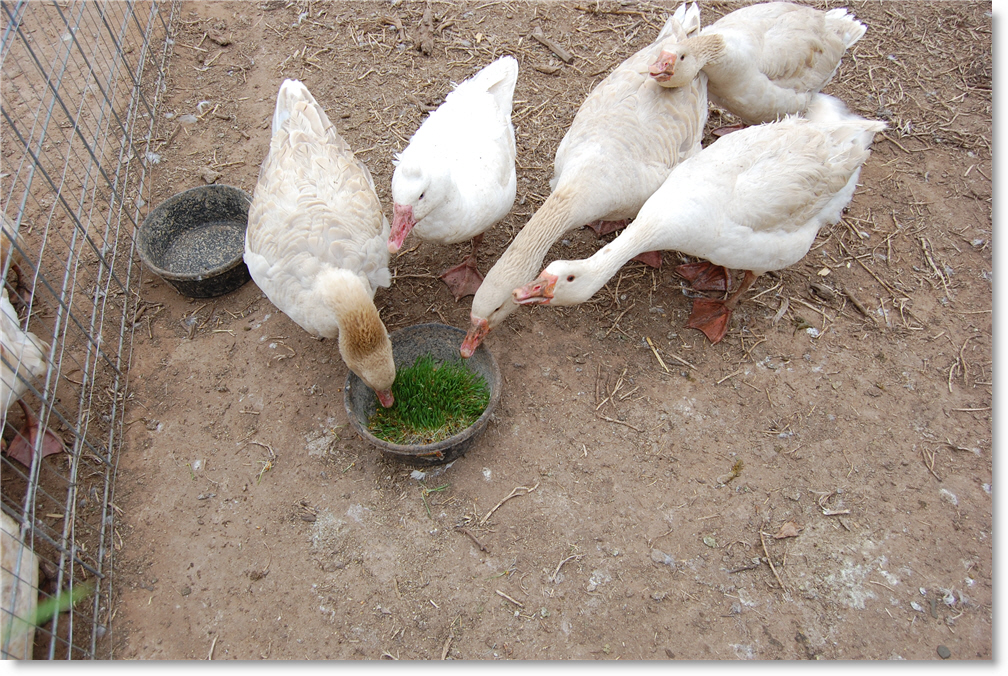 Everyone seems interested in this new-fangled food.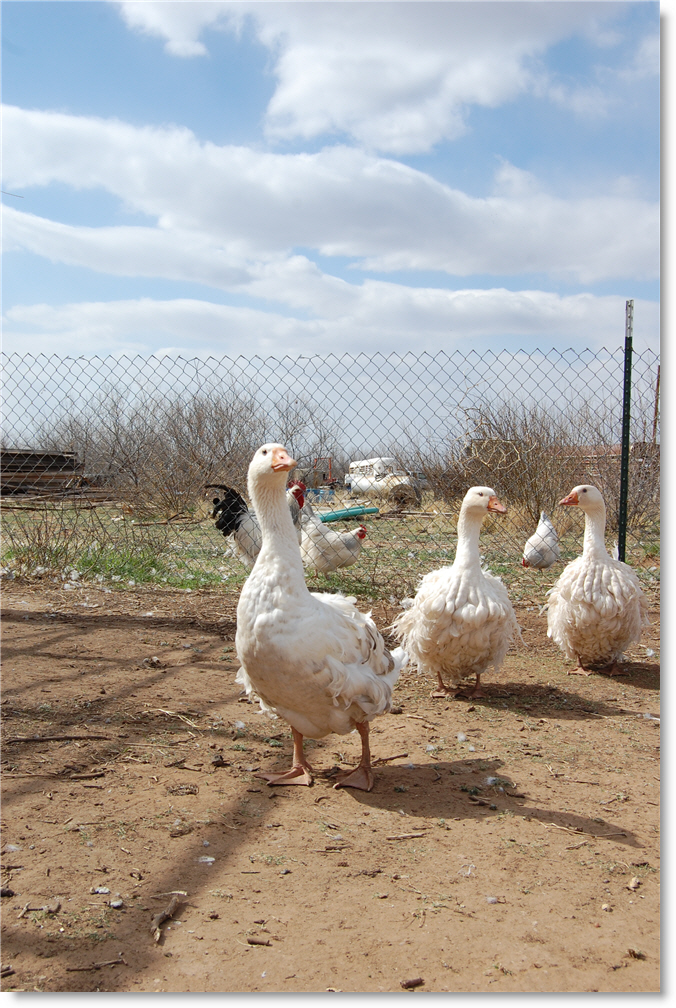 Winston, the Sussex rooster, won't be easily convinced.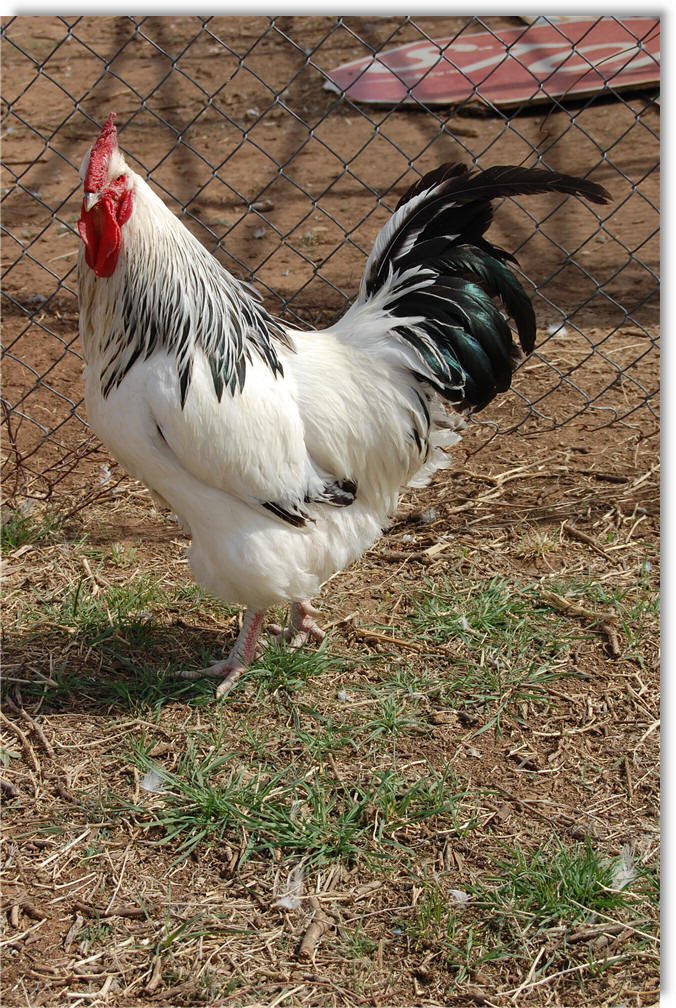 More Wedding Prep - Carolina and Stockton help Windy by painting and attaching rubber bands to these tags left over from the invitations. We're going to use them to put on the cups and jars at the wedding for name tags.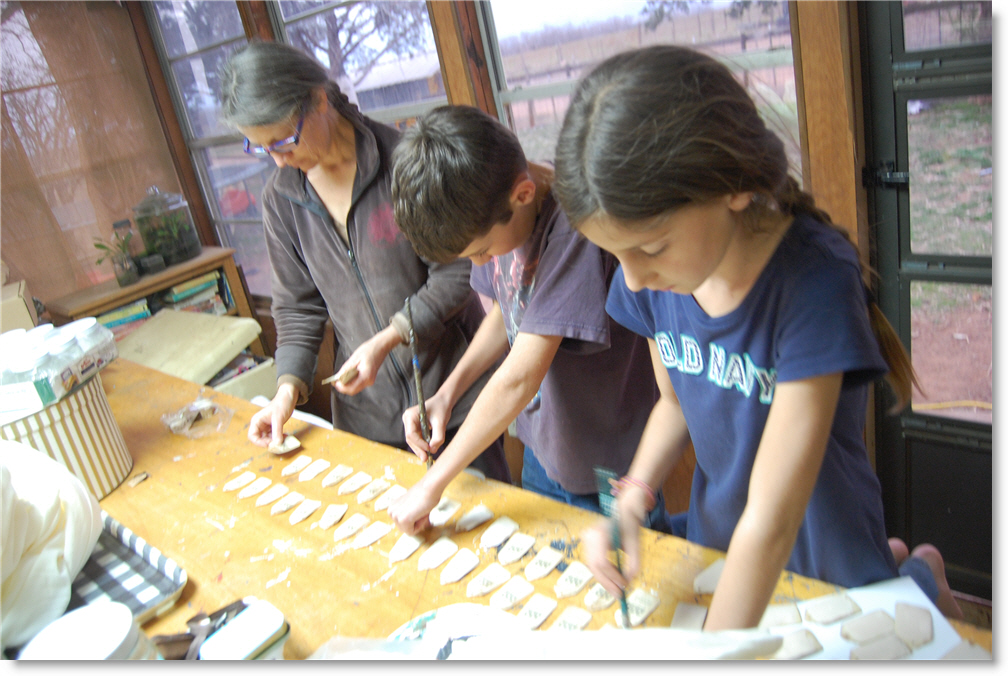 Wednesday, March 20 - Log House Update - Atlanta posted some current pictures of Jordan's progress on their log home in Tennessee. Check out her blog for all the details: Story of a Seamstress. If you haven't seen the first pictures, check out the slide show here.
Monday, March 18 - Morning Colors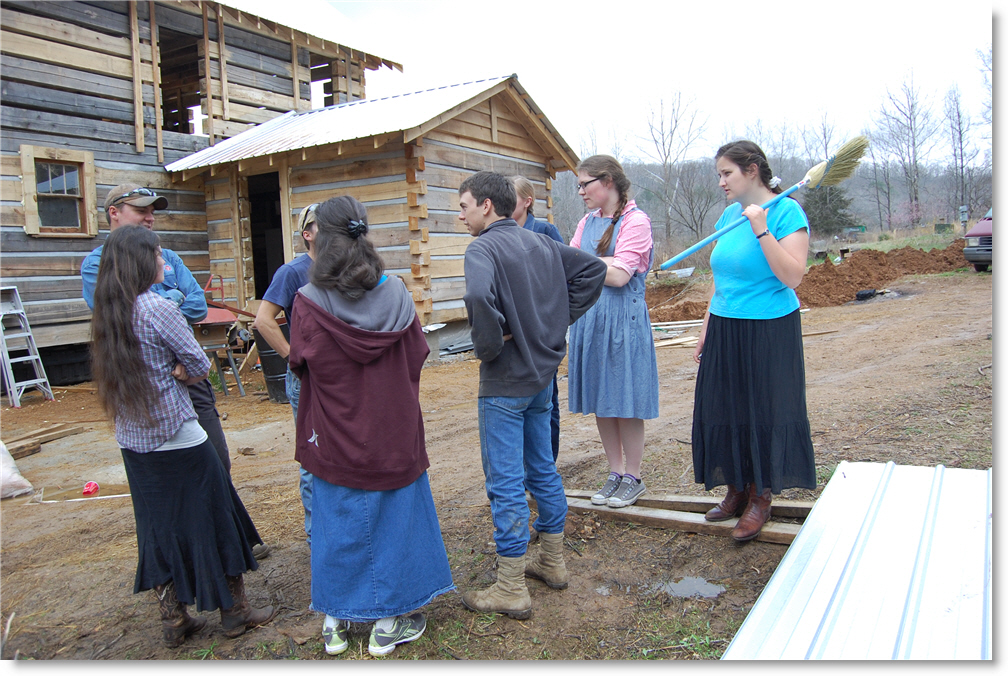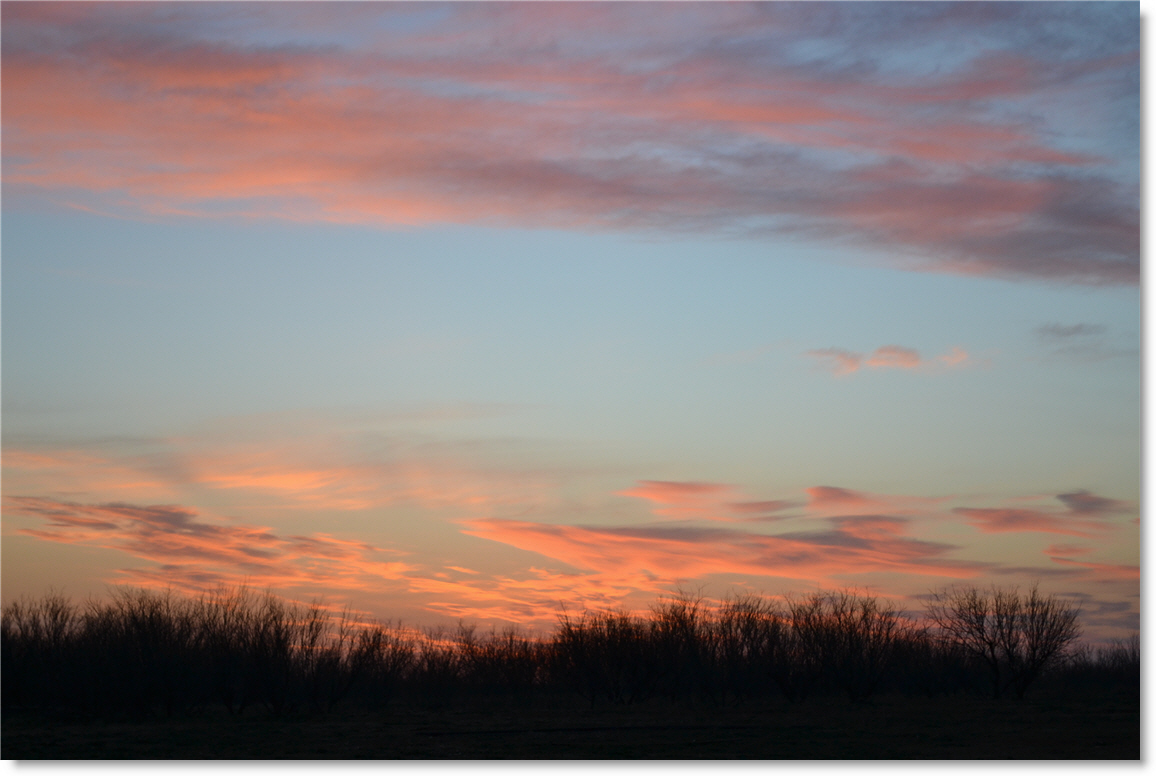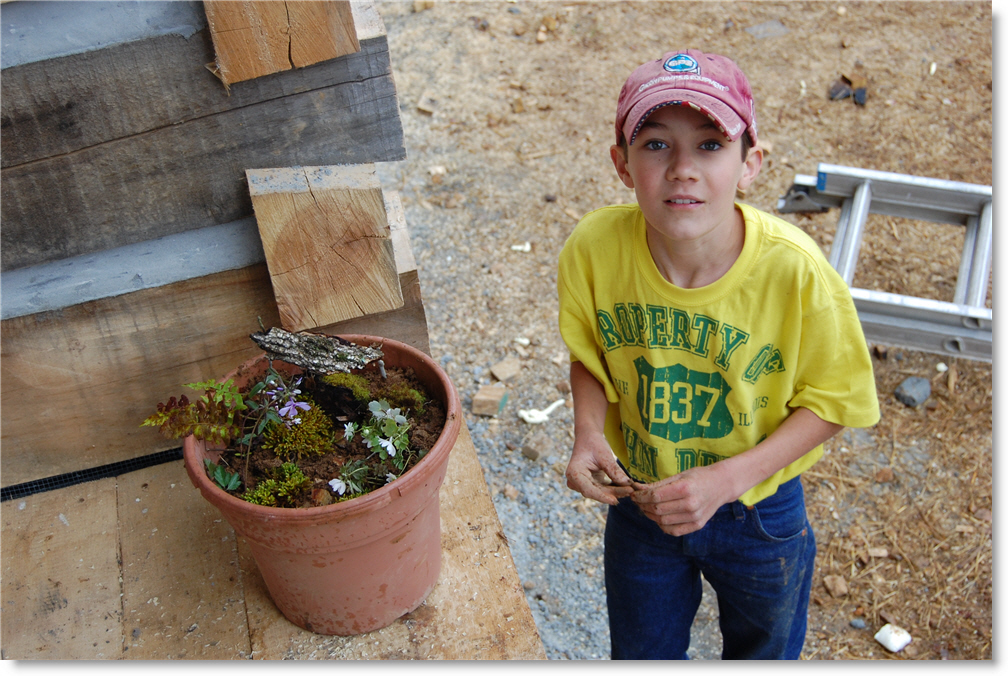 Signs of Spring Around the Ranch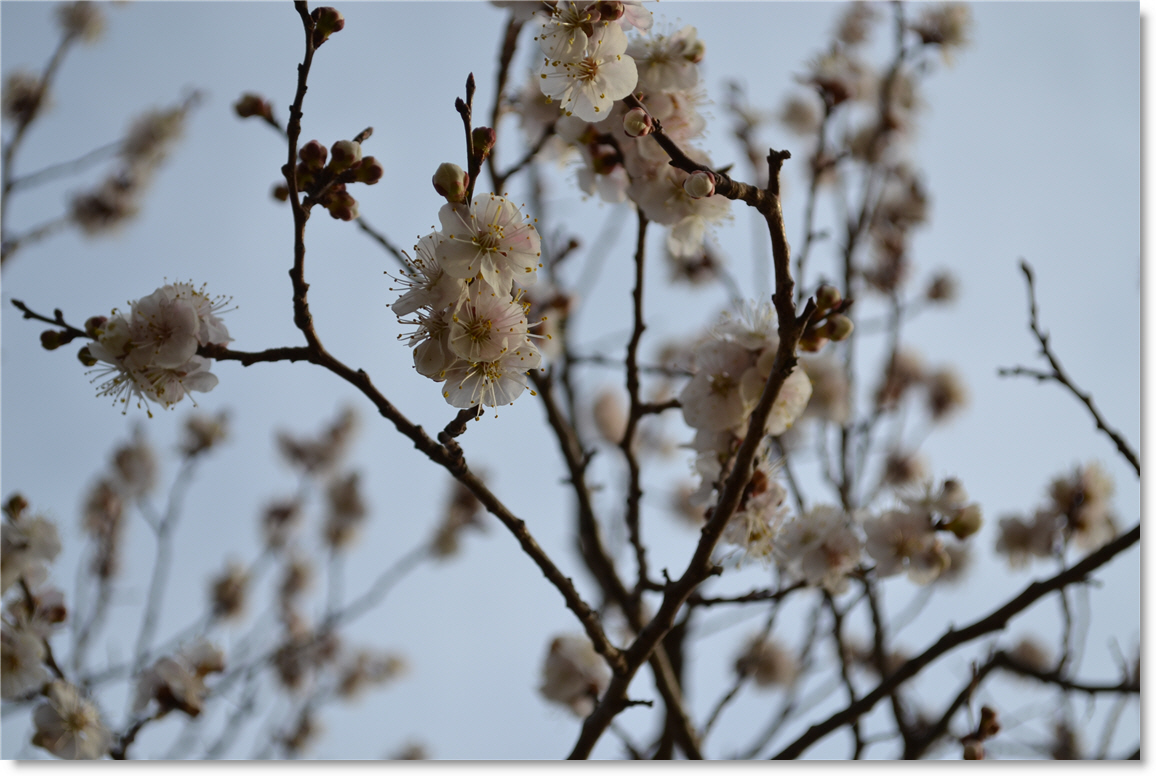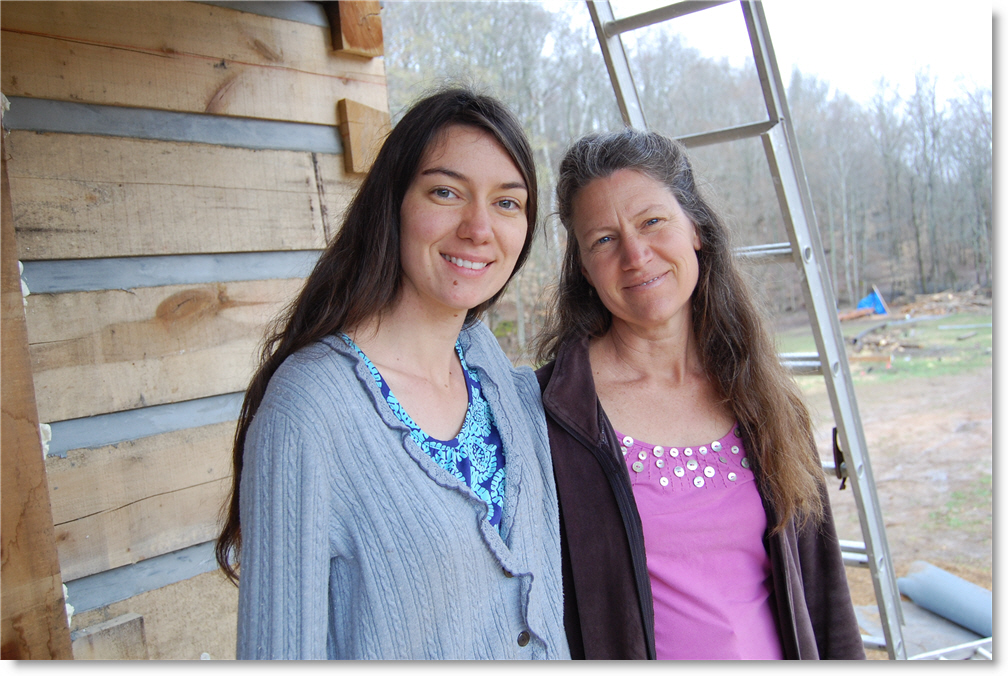 Rusty's Nap - They say to let "sleeping dogs lie", and it doesn't seem as if this nap will be ending any time soon.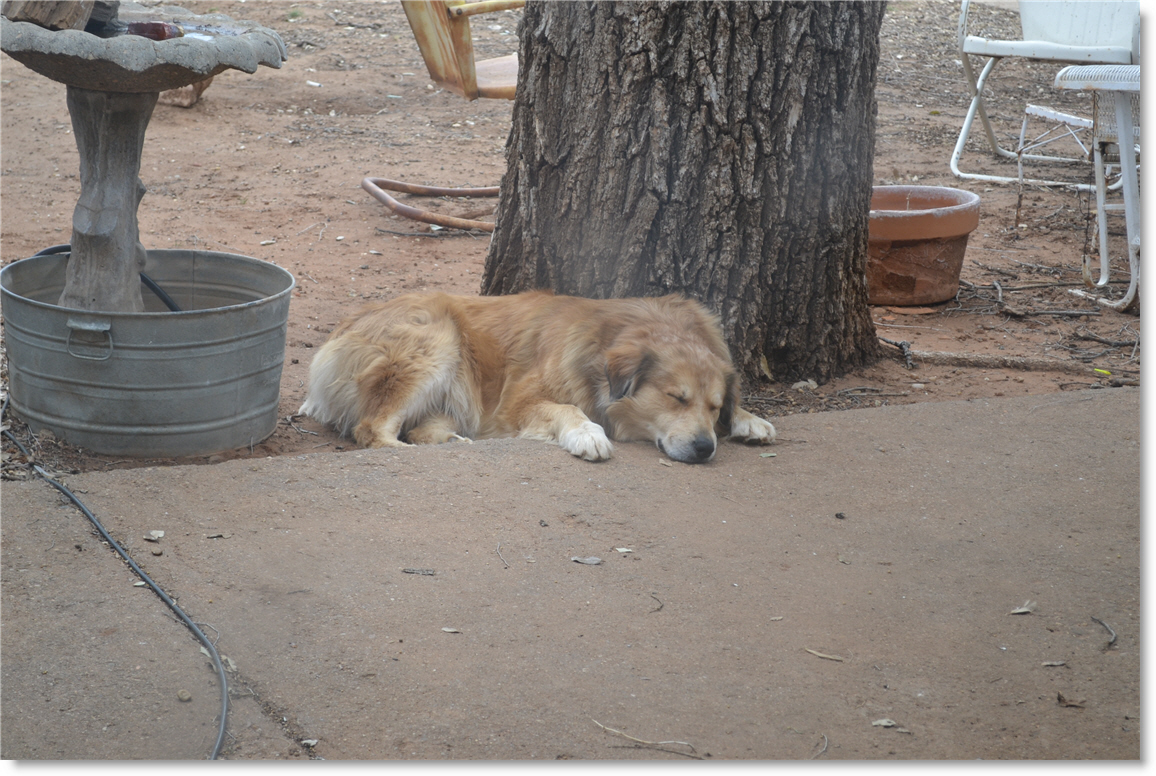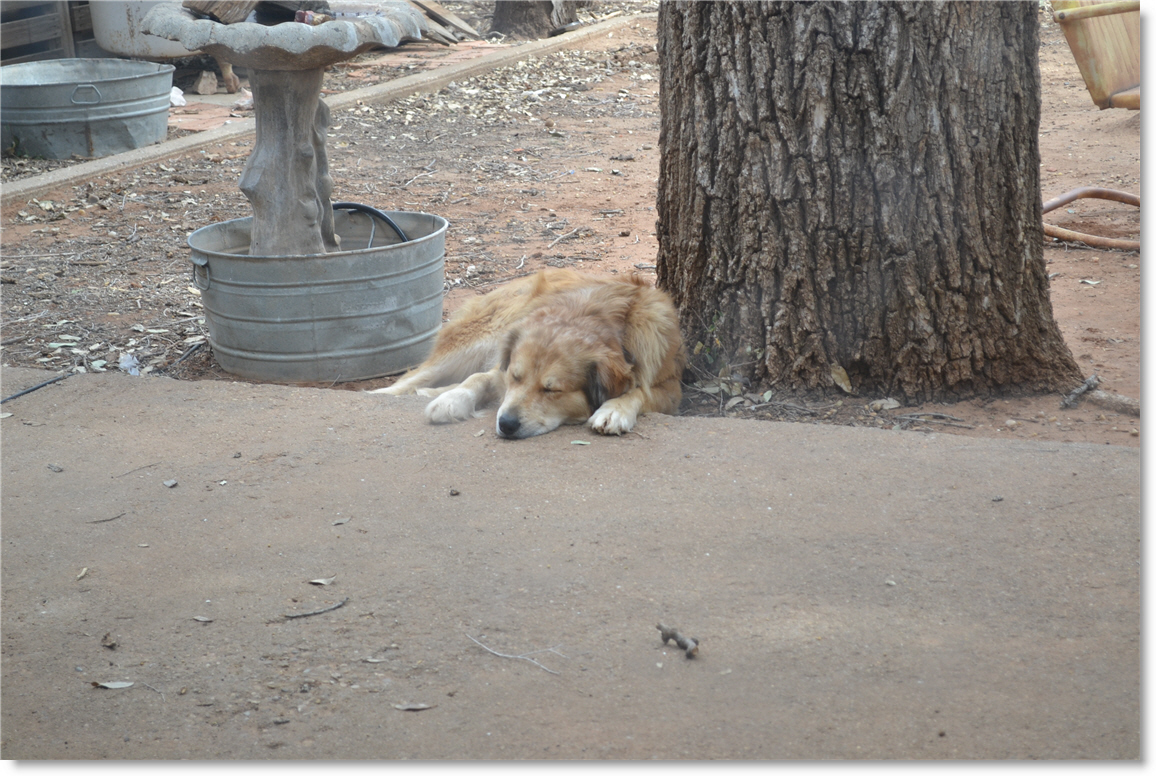 Cleaning up the Wood Stove - Atlanta has a little wood cook stove that she bought at an estate sale of a family friend years ago. Before moving it, Jordan wanted to clean it up and grind off some of the rust.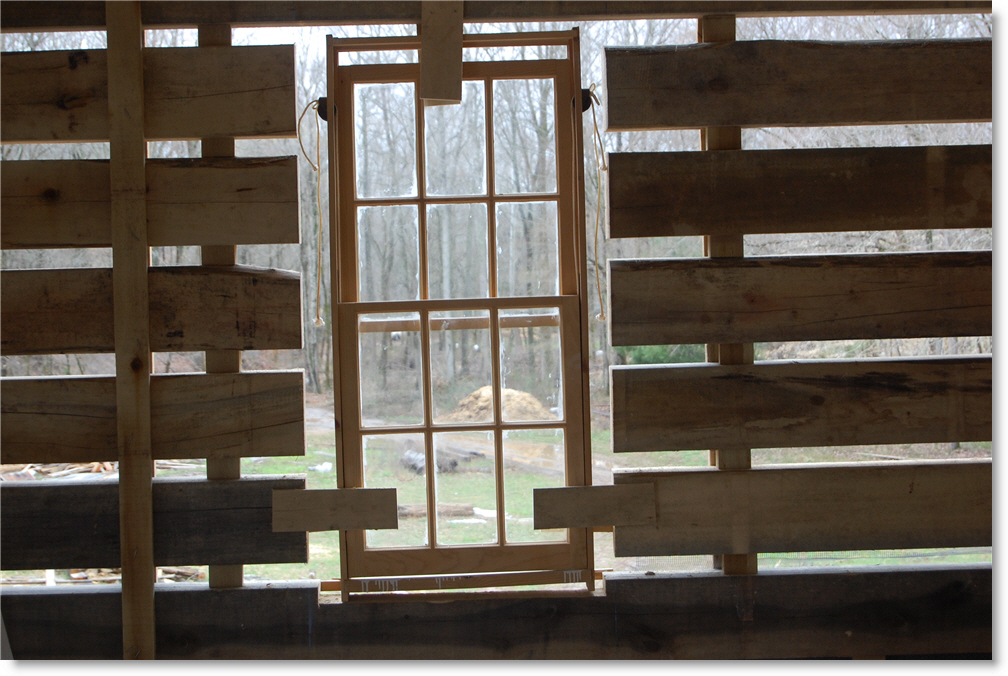 Loading the Trailer - Jordan, Daniel, Jeremiah, Cim and Laredo are getting ready to leave for Tennessee. They're packing up as much of Atlanta's stuff as they can fit on this trailer.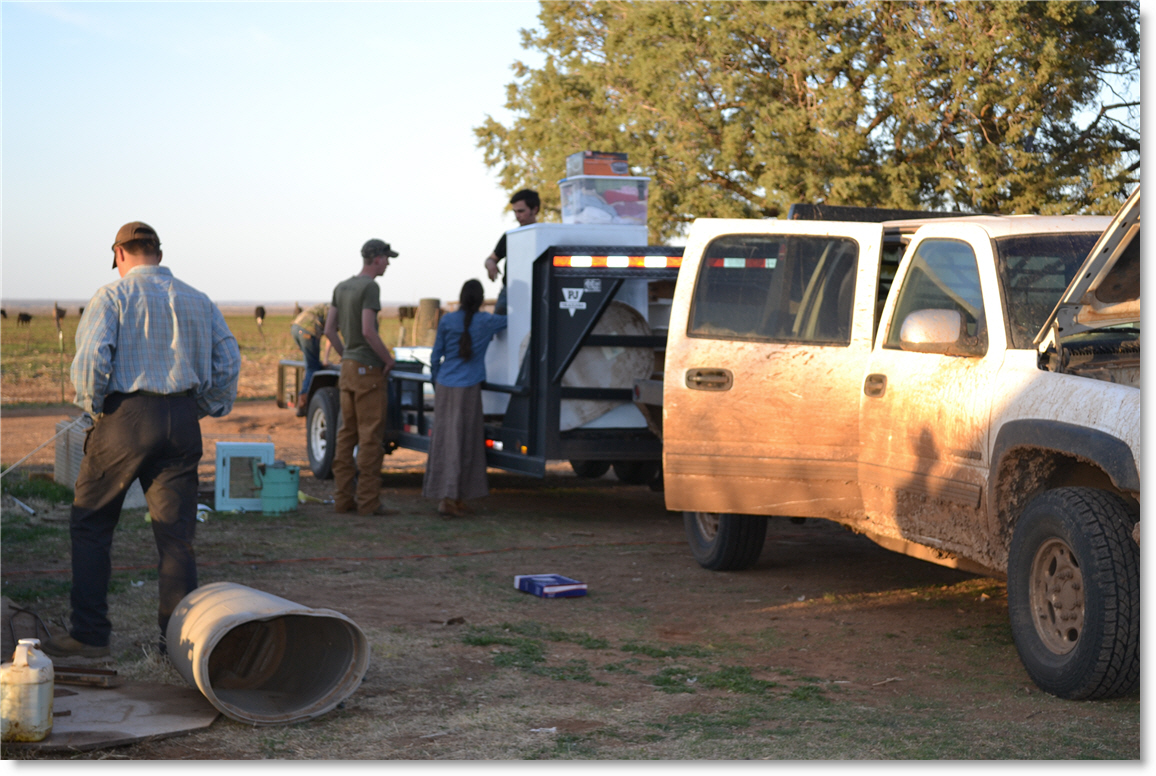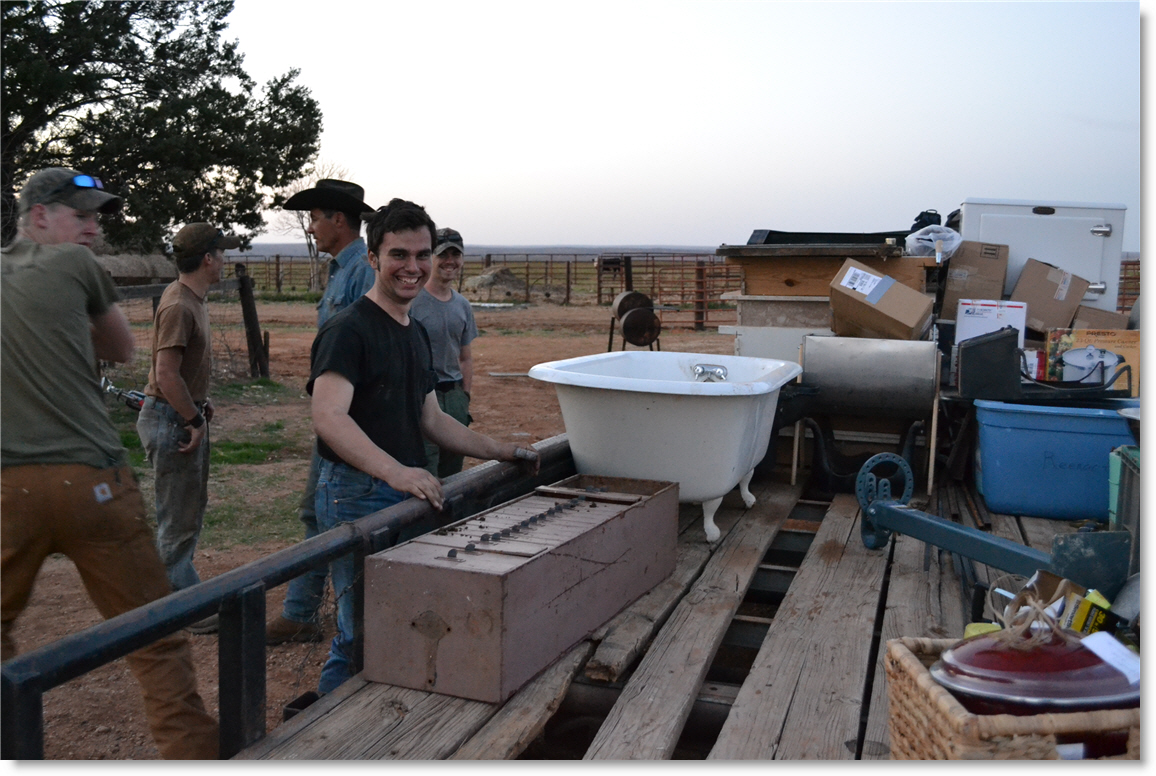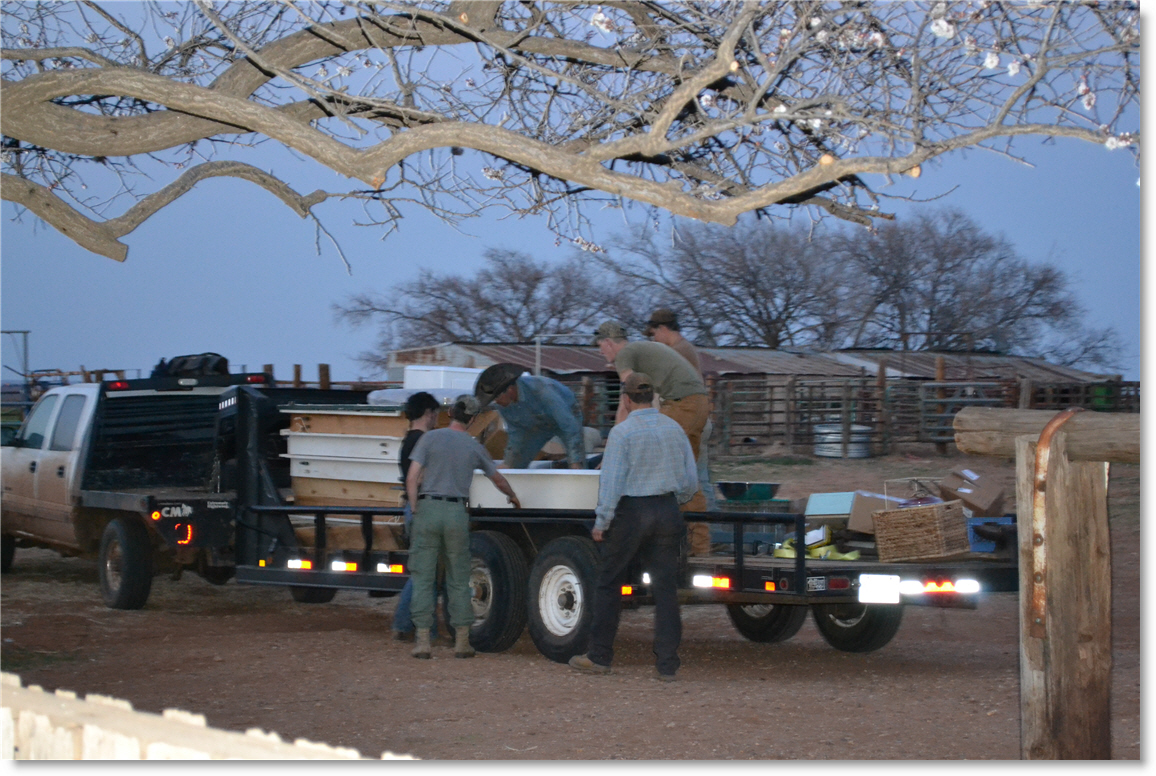 Sunday, March 17 - Day With Friends - Several of the families who traveled far enough to spend the night nearby after the BBQ came over today for some food and worship.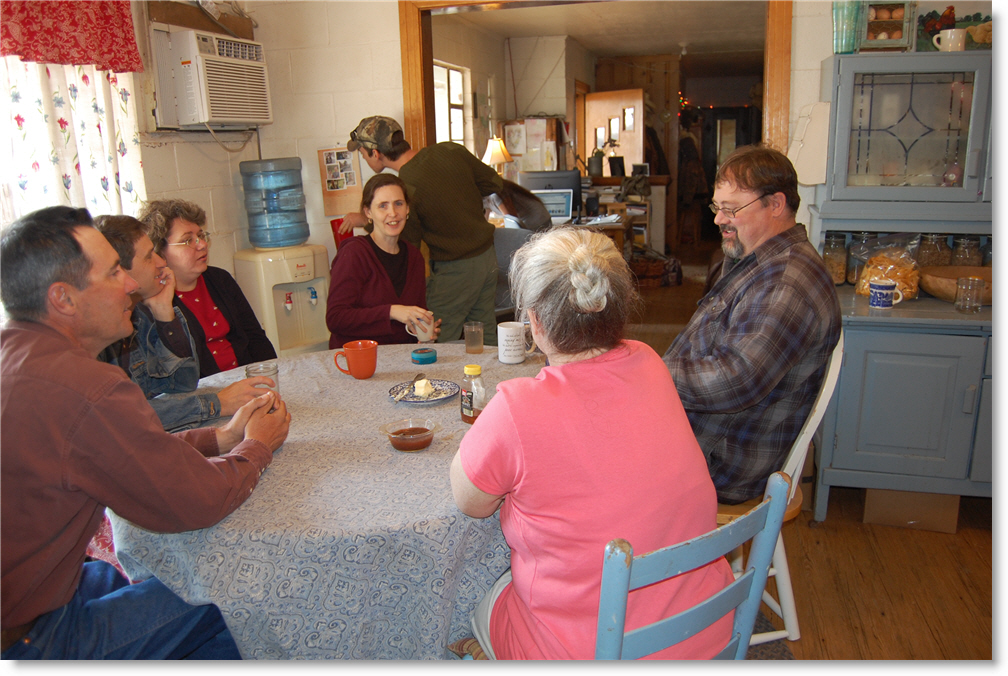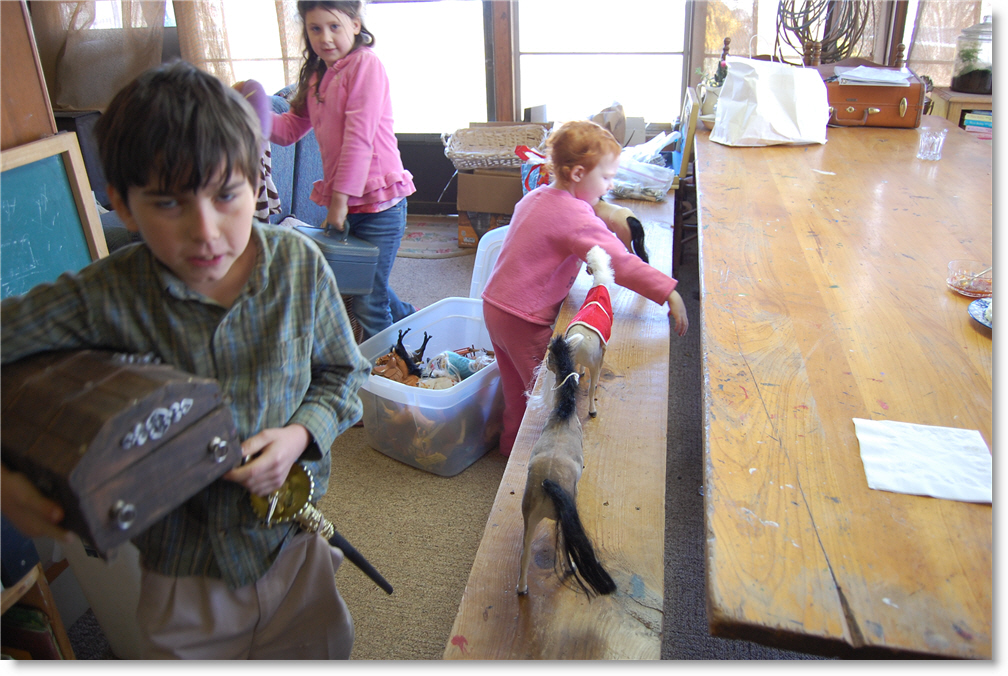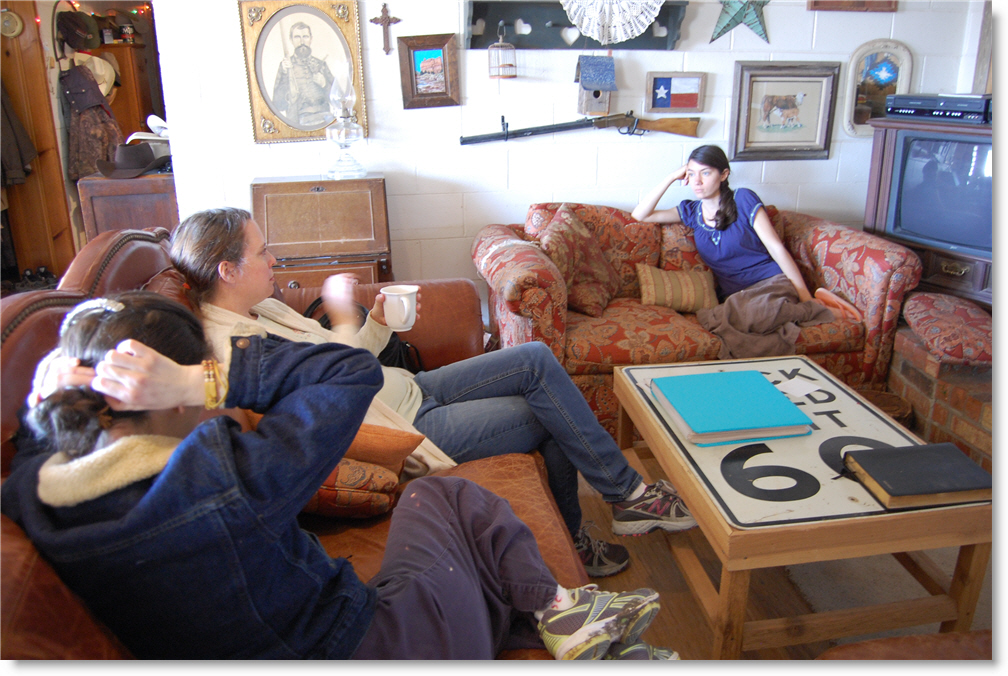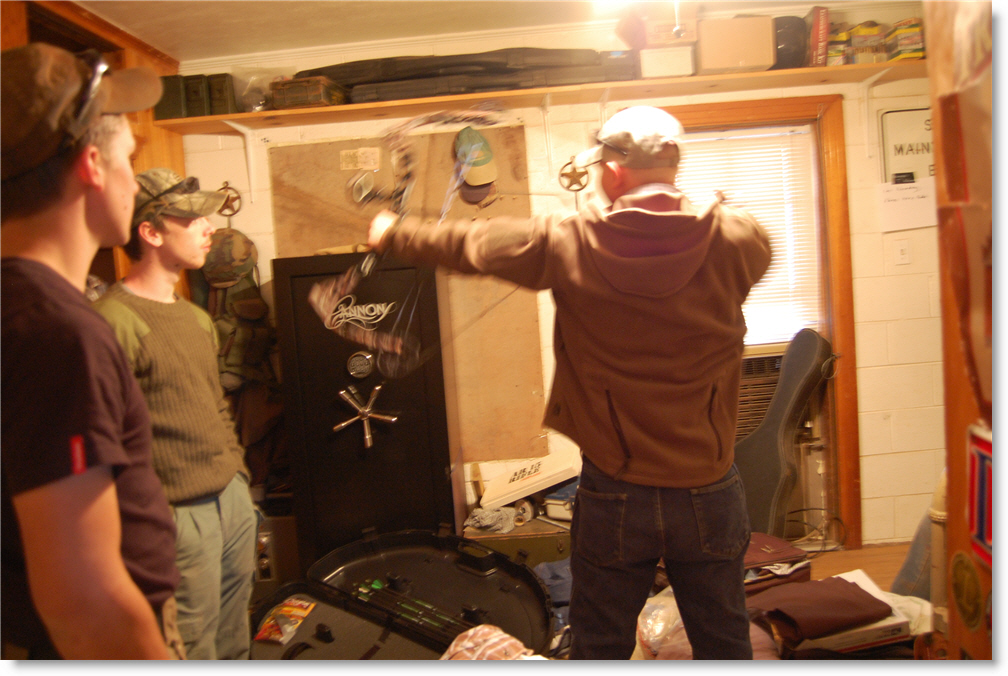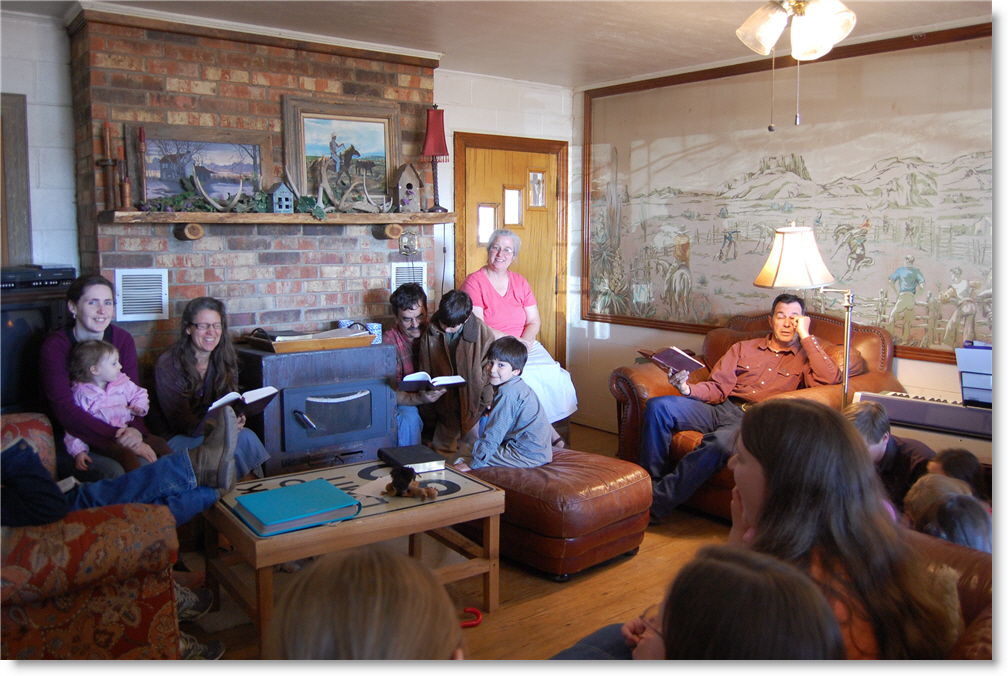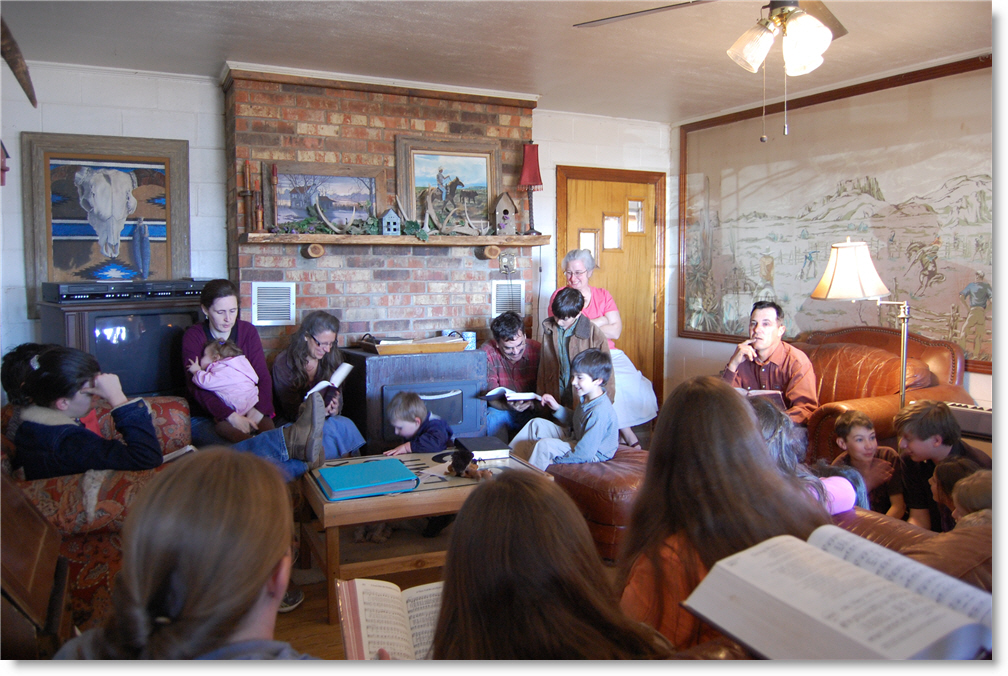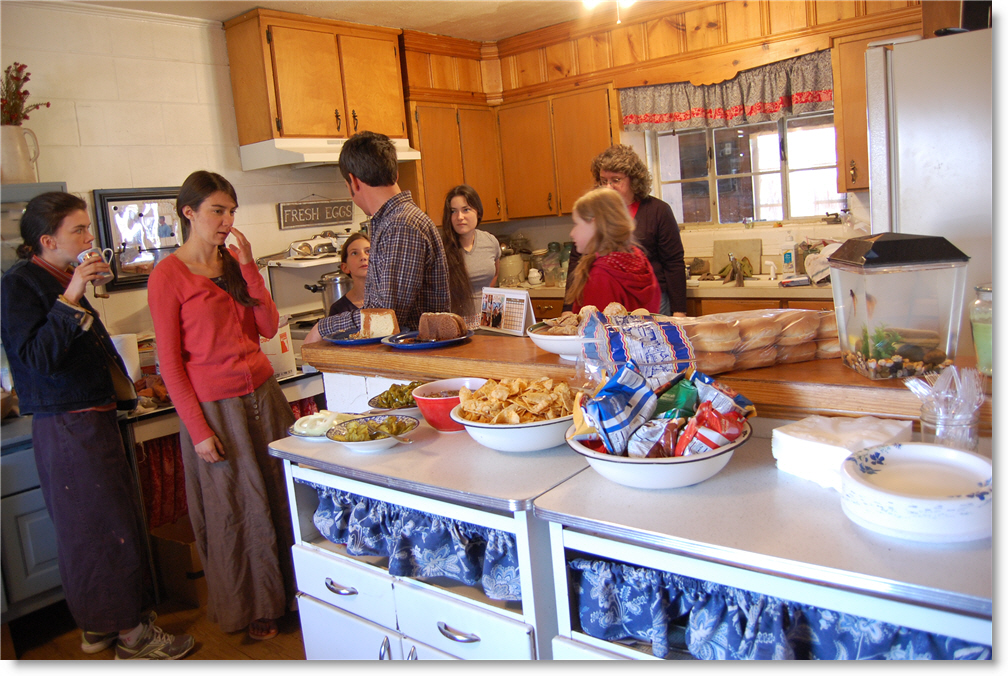 Trail Ride - Laredo and Jeremiah headed out today for a ride around the ranch.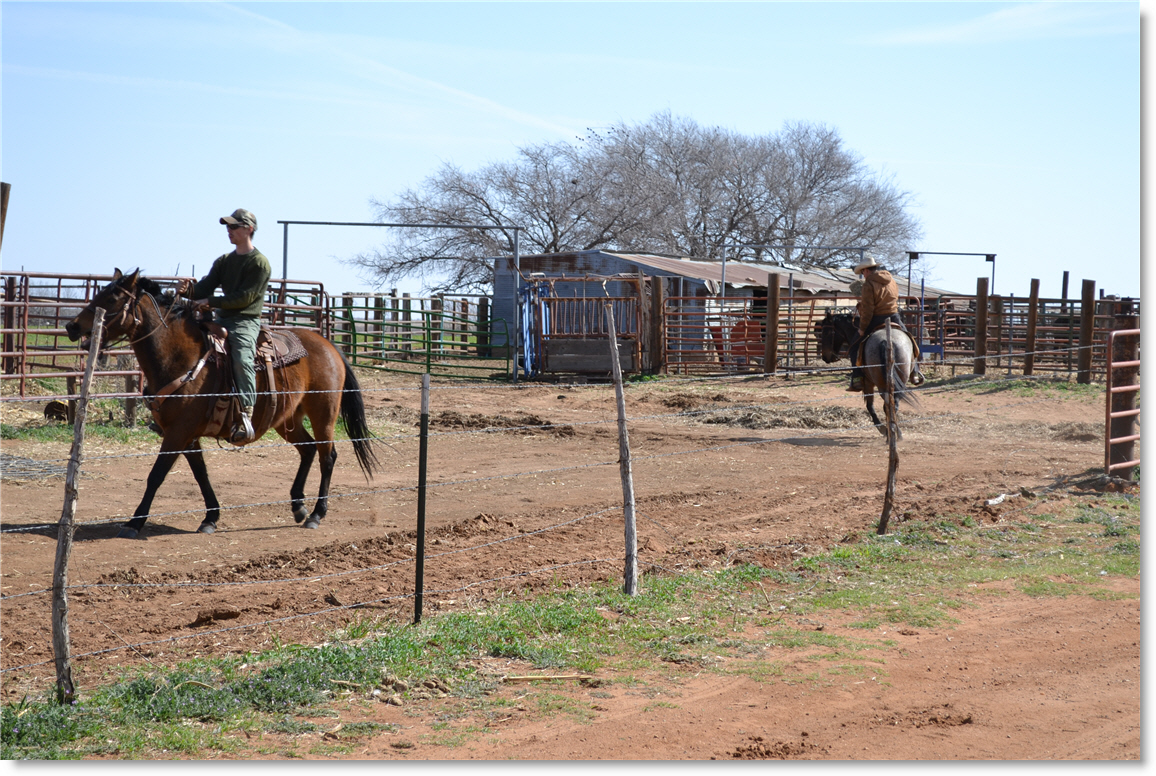 Saturday, March 16, 2013 - Barbeque and Dance - This evening was the big Texas celebration of the upcoming wedding of Atlanta and Jordan. Almost 200 friends and family members gathered at the Singin' R Ranch in Roaring Springs, Texas for the event. Thanks to many, many people who helped out with food and service, everything went very well. It was so fun seeing so many old and new friends together, getting acquainted. The Goodwin family came from Tennessee and got to meet many of the people they've heard about.
Enjoy all the pictures and be sure to watch the video with dancing highlights below.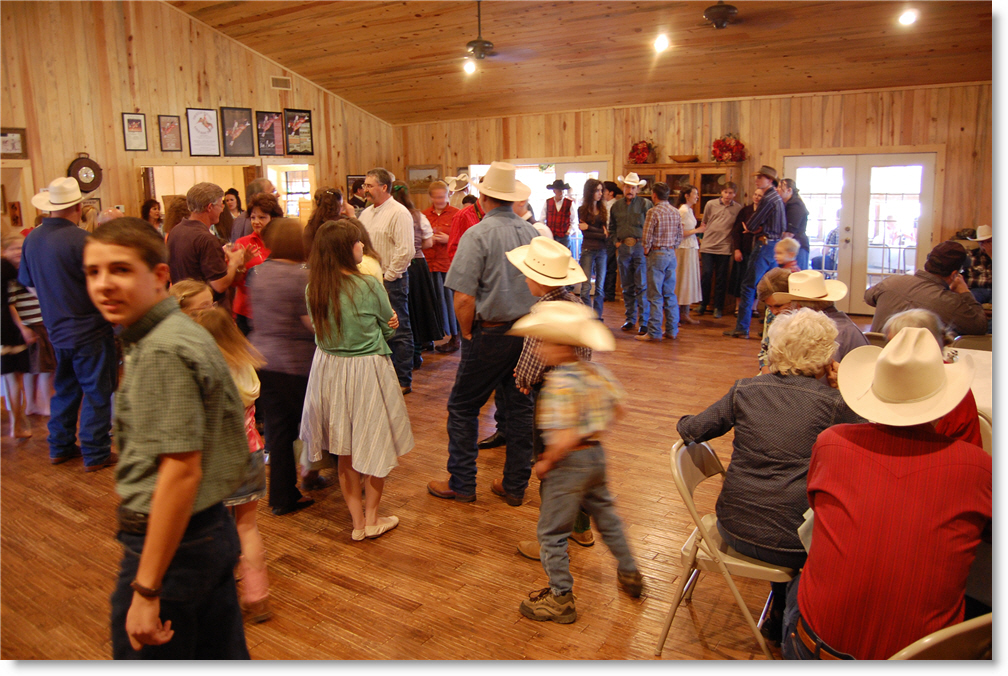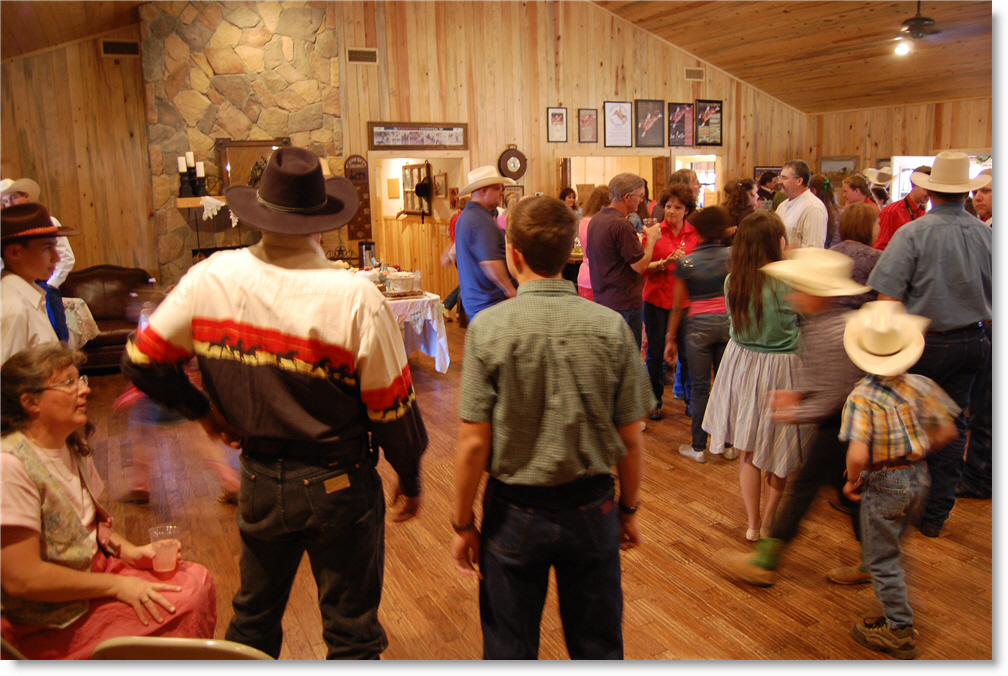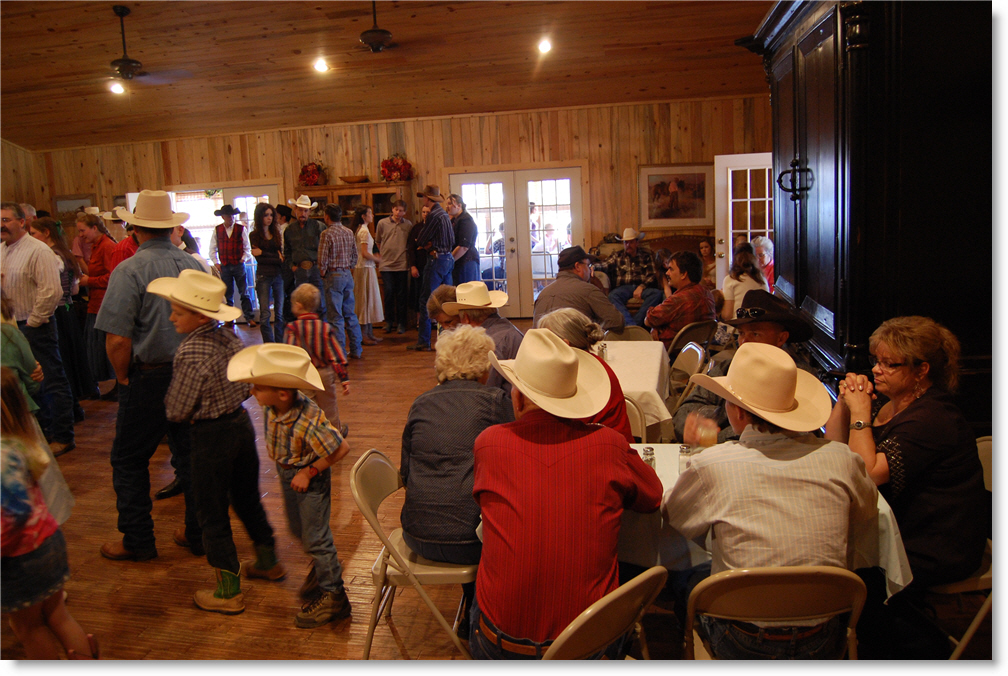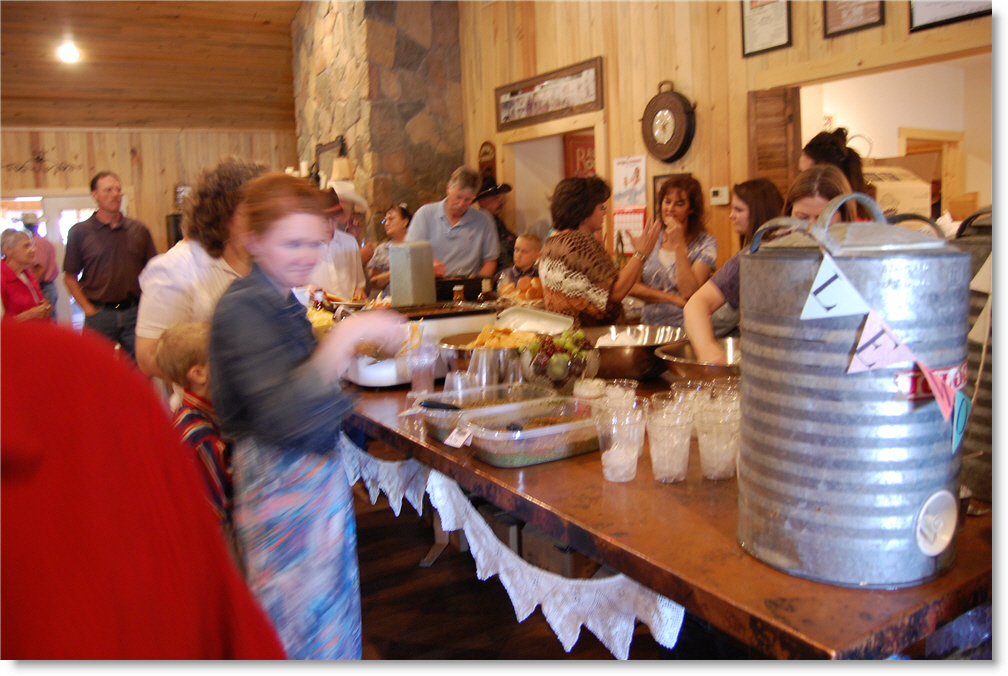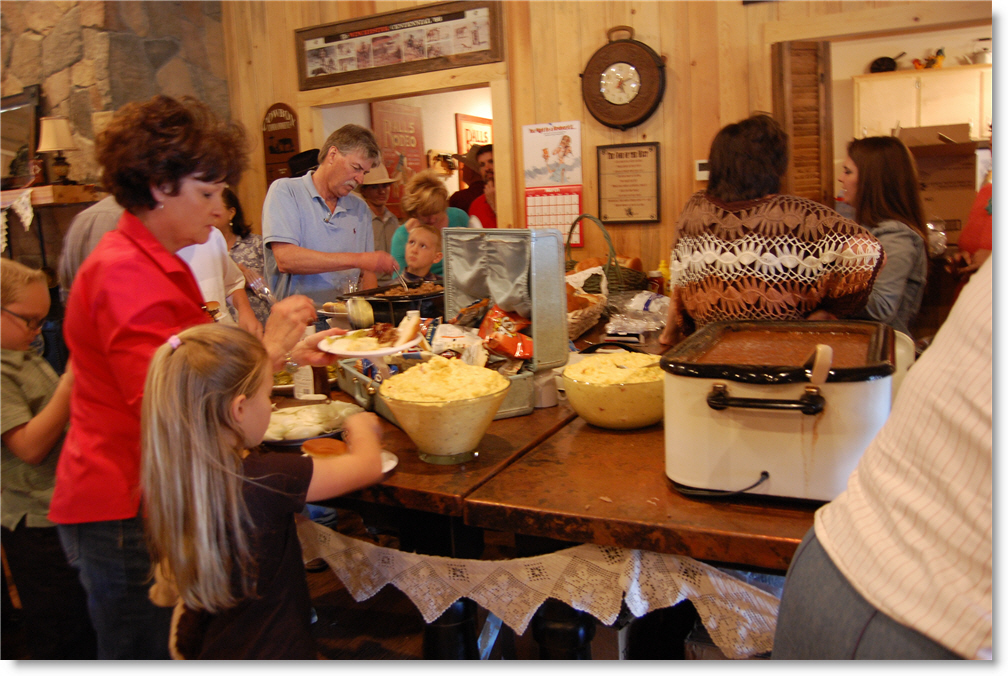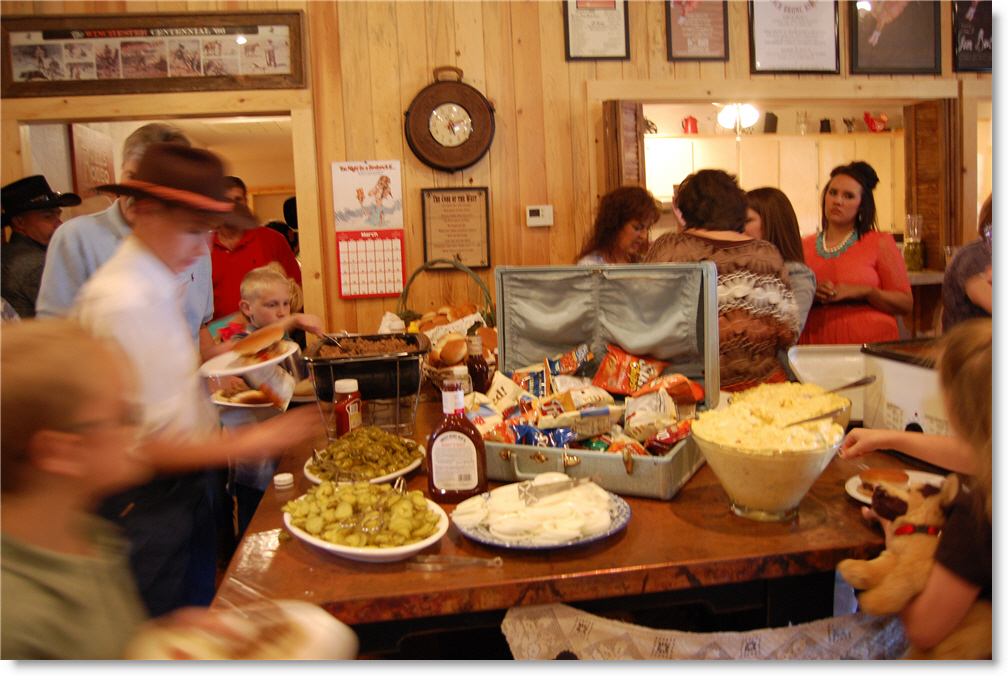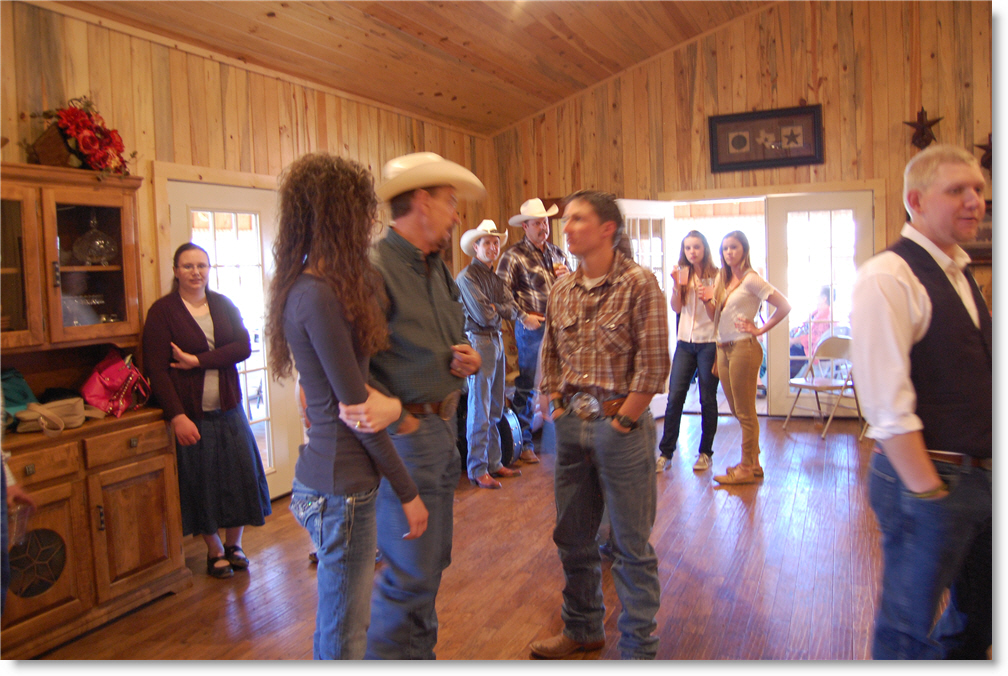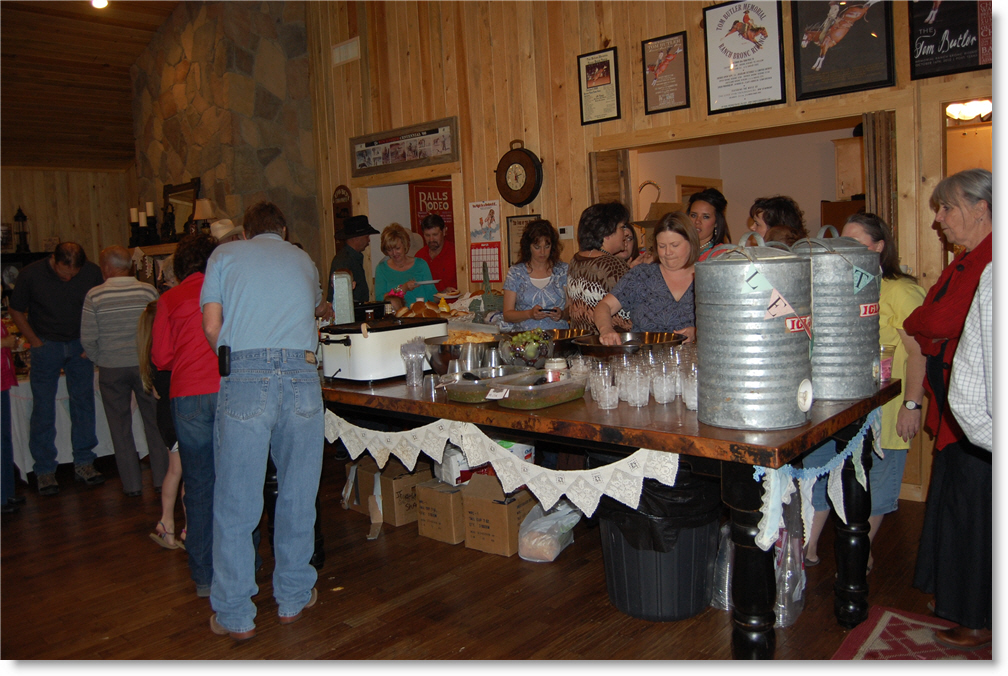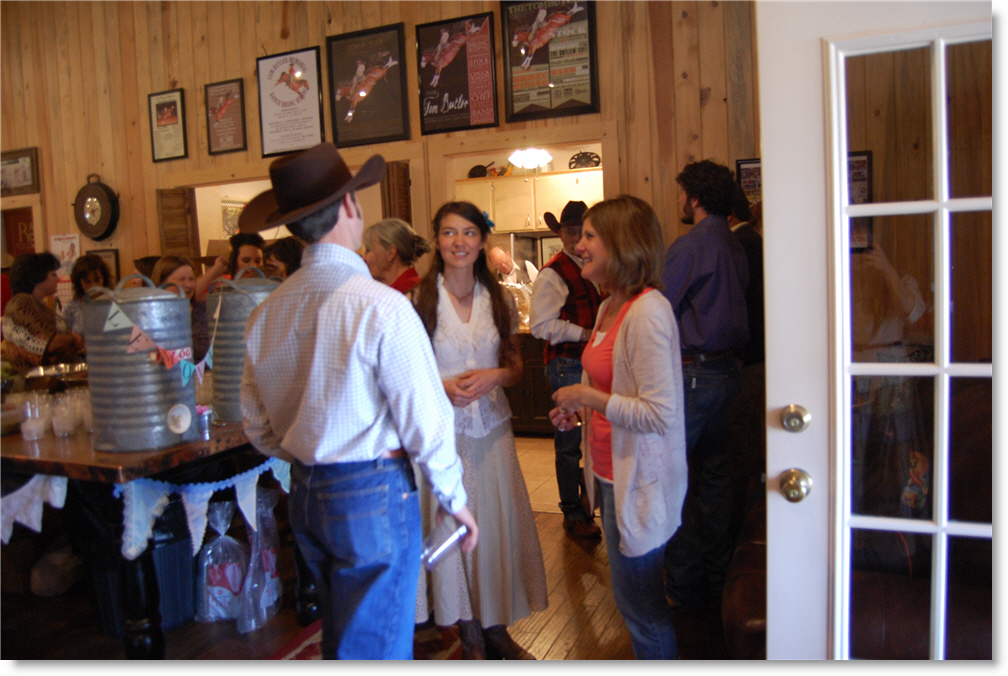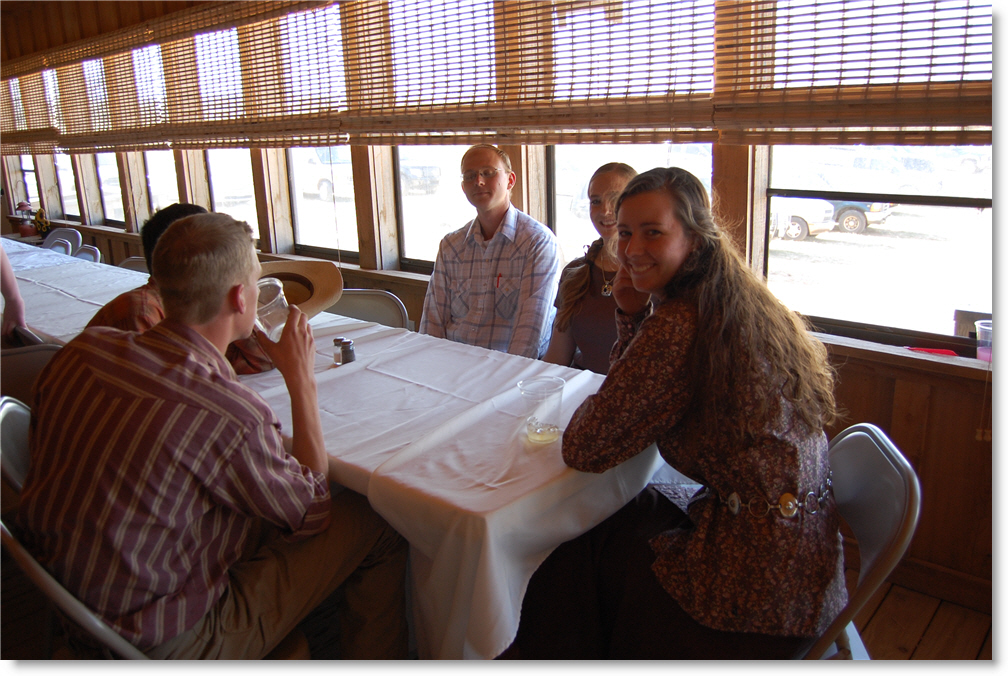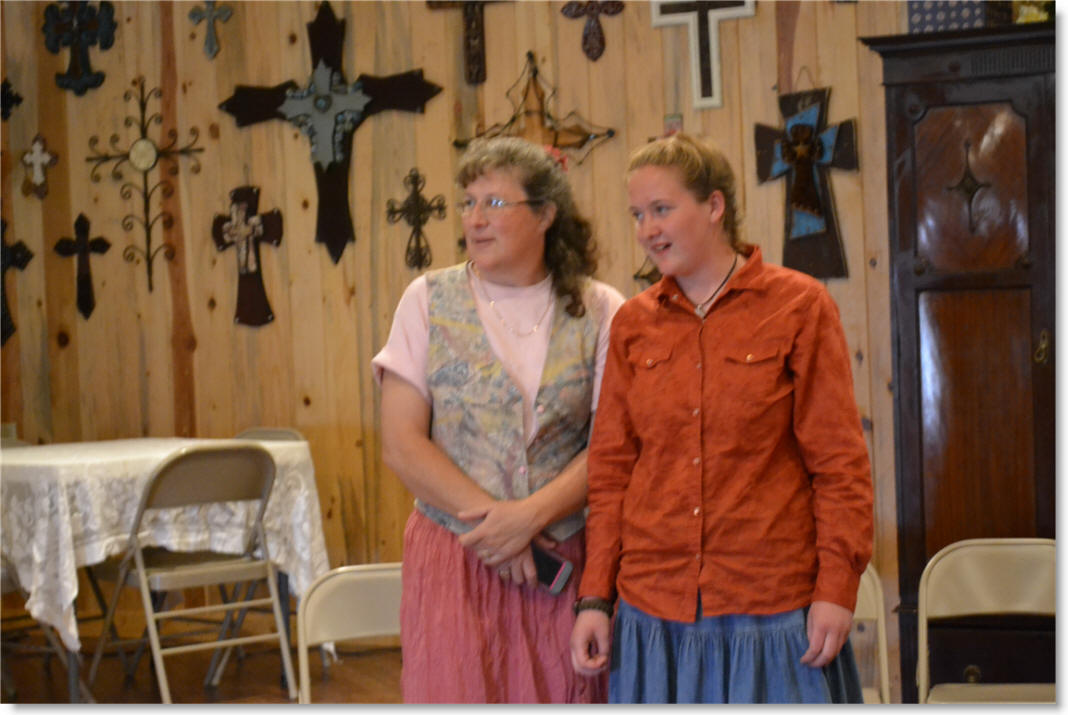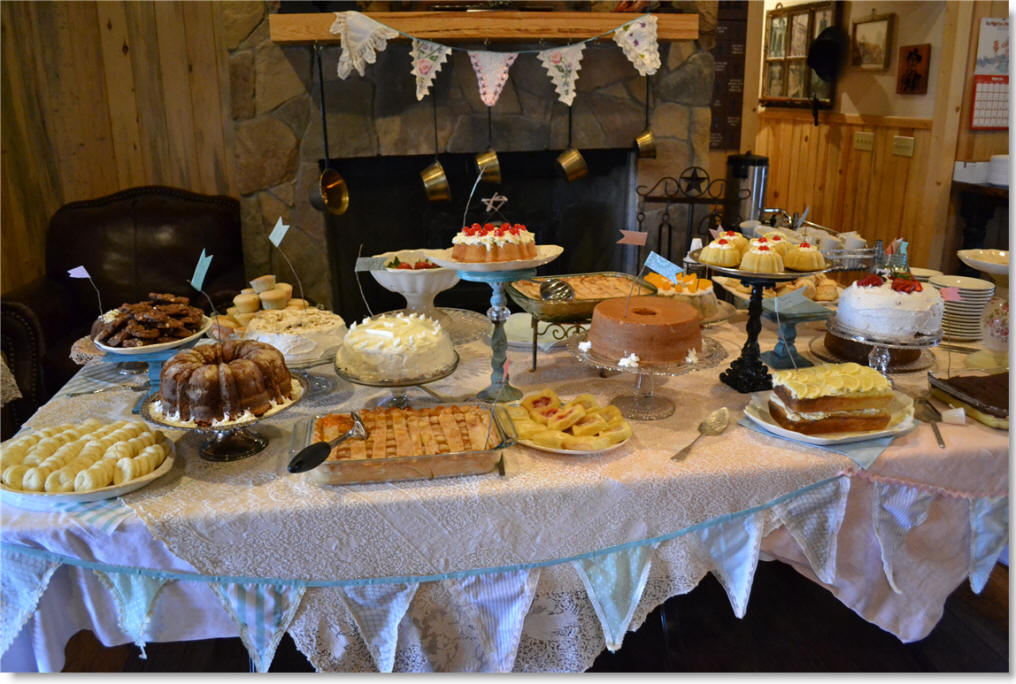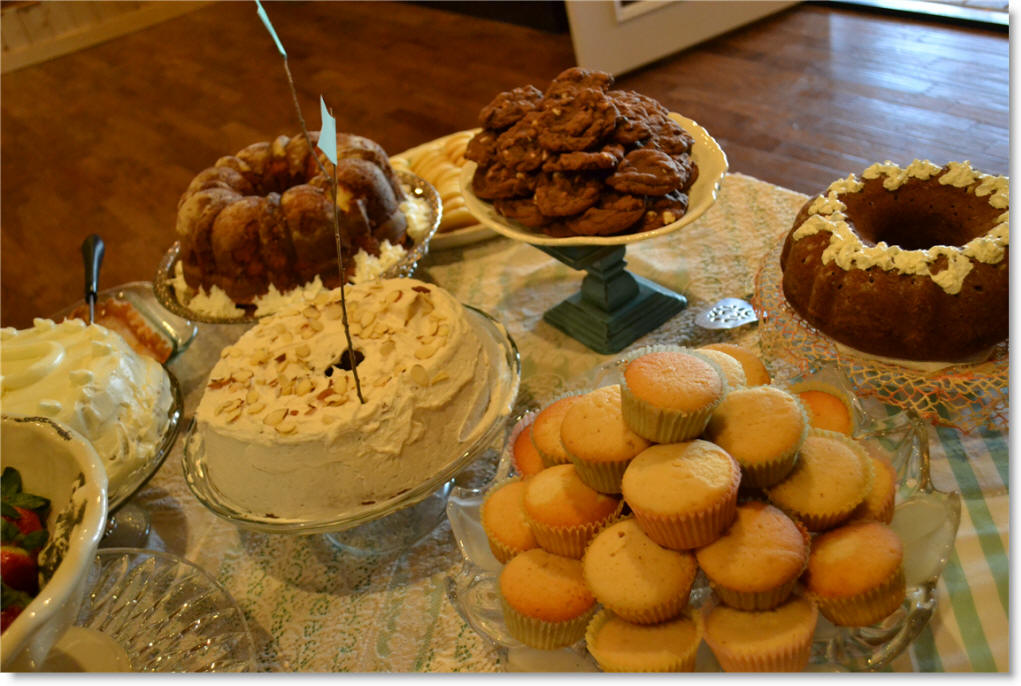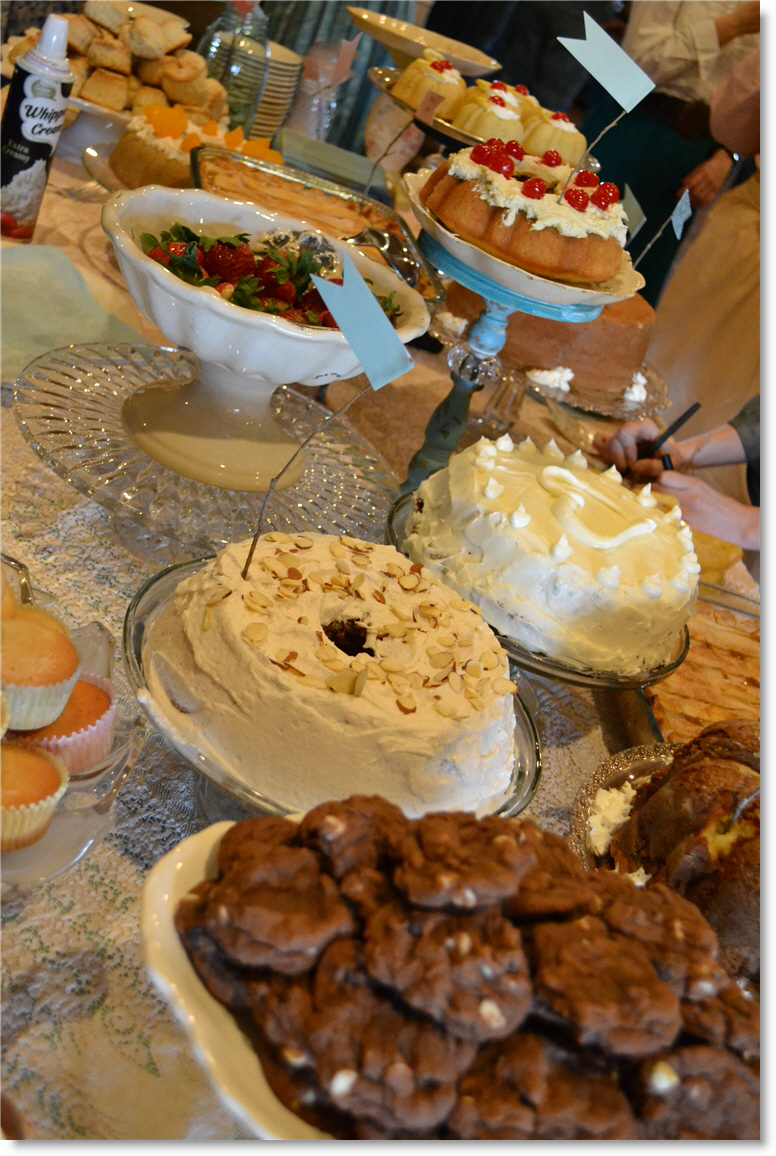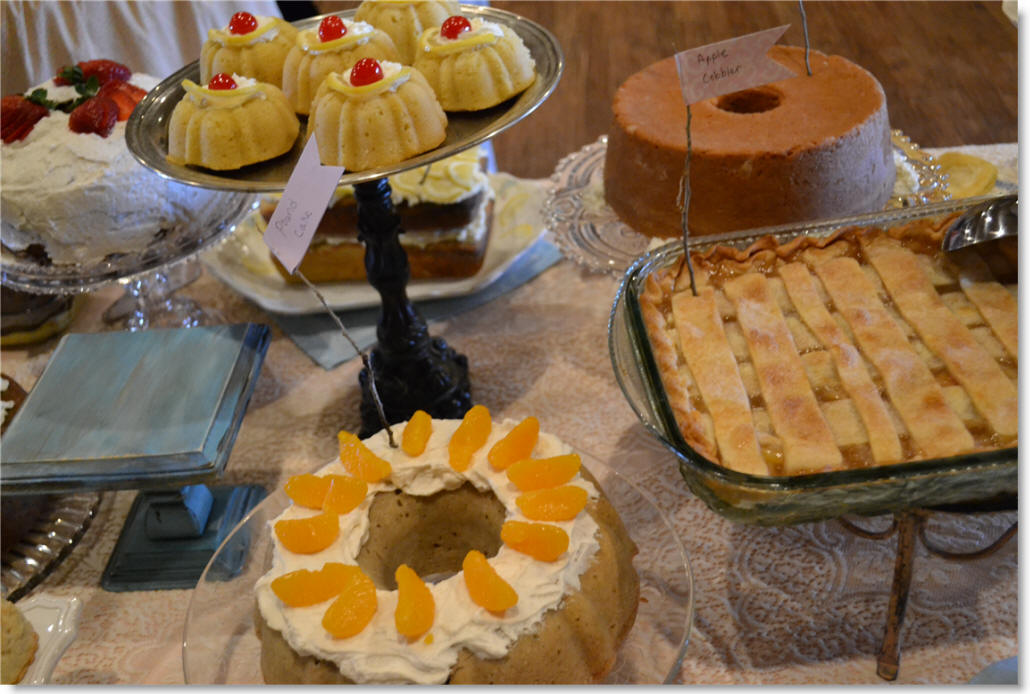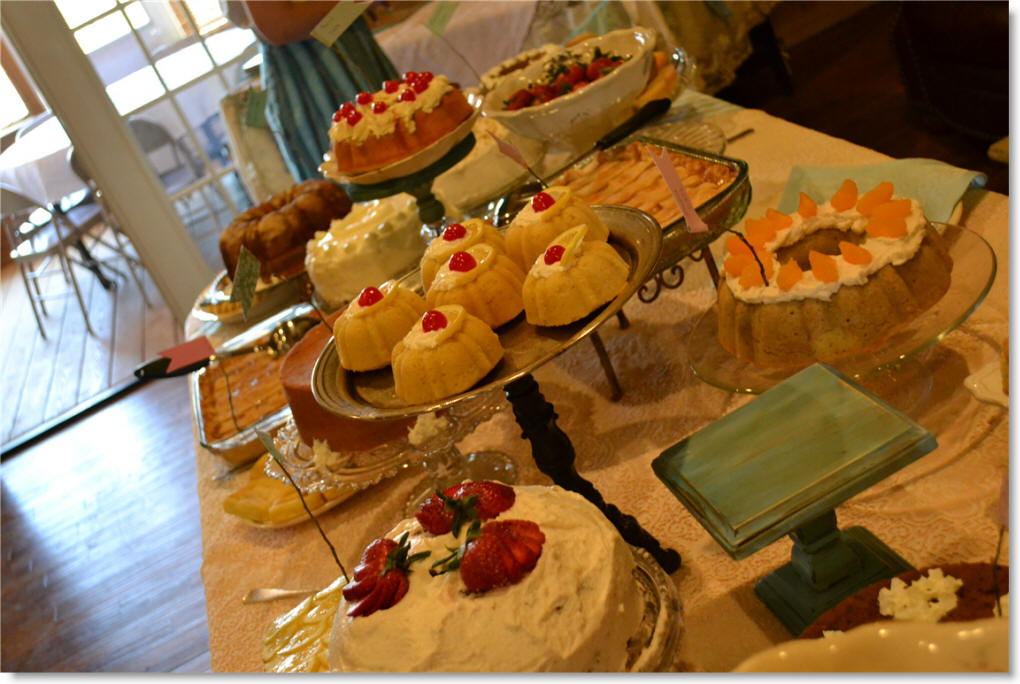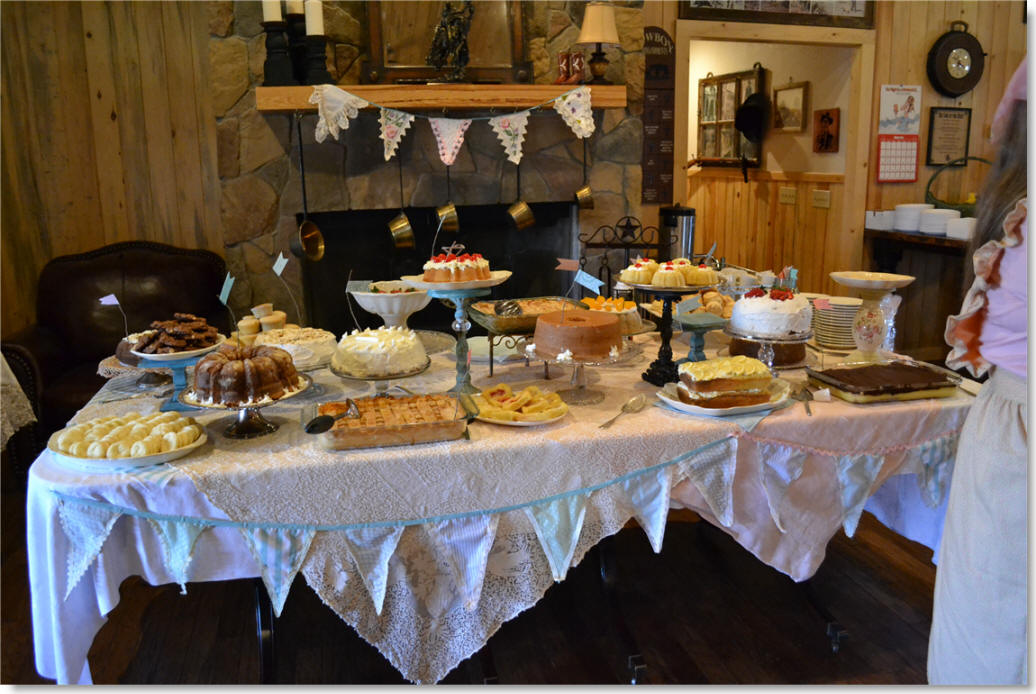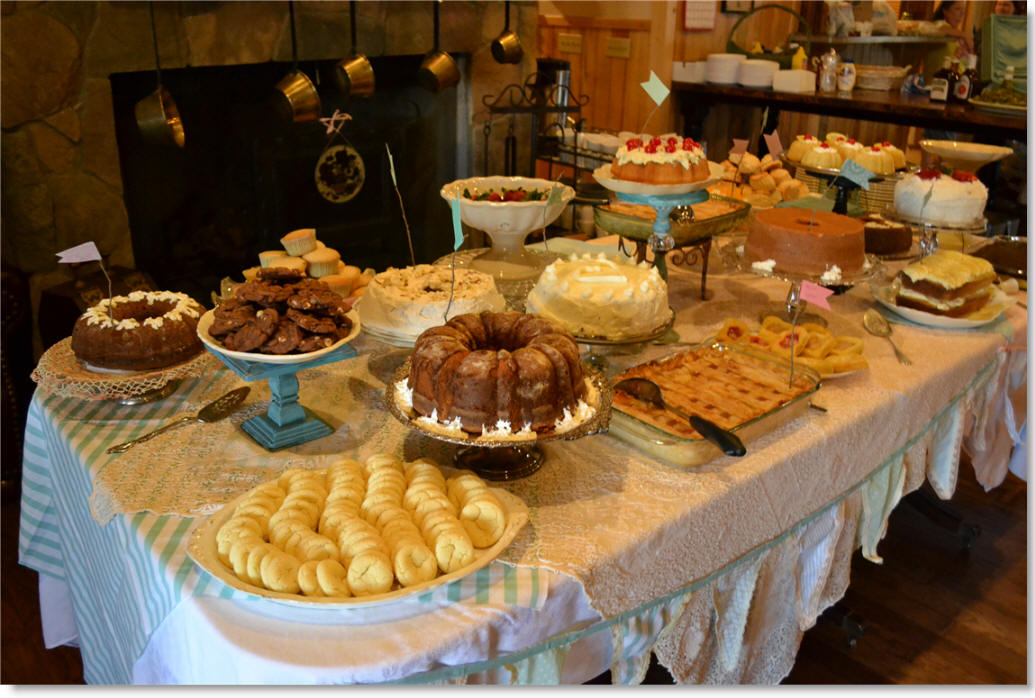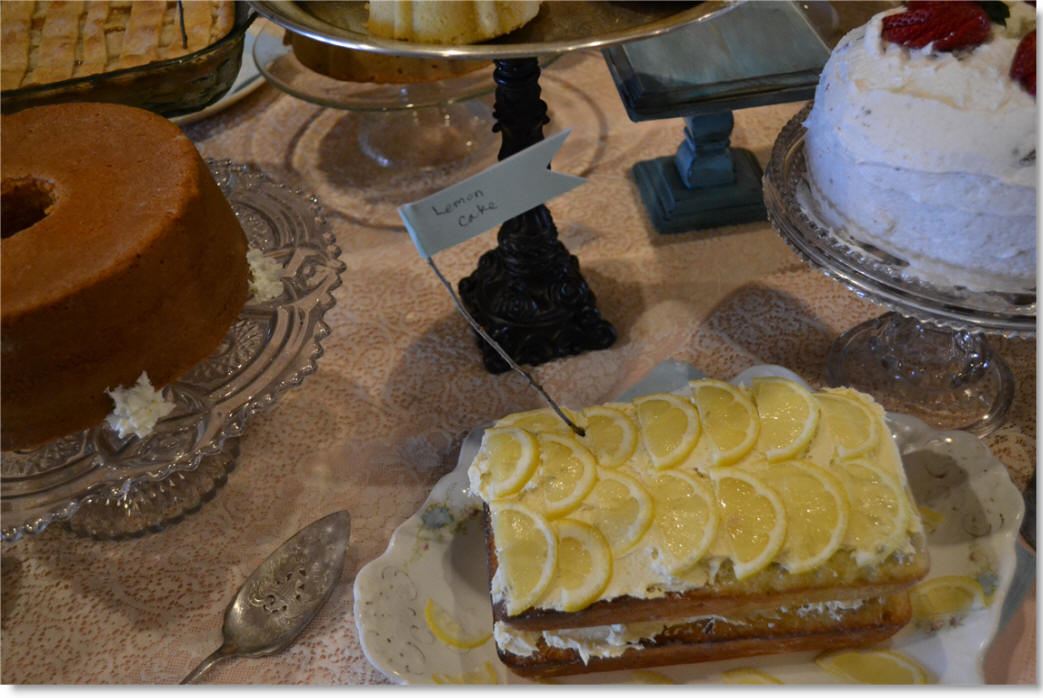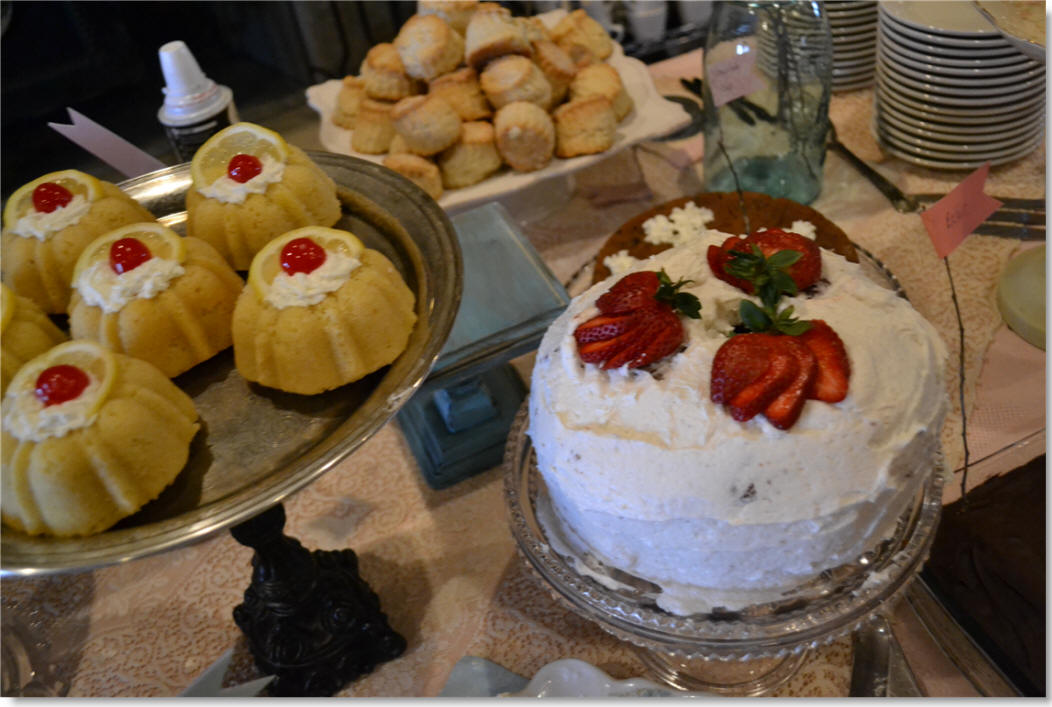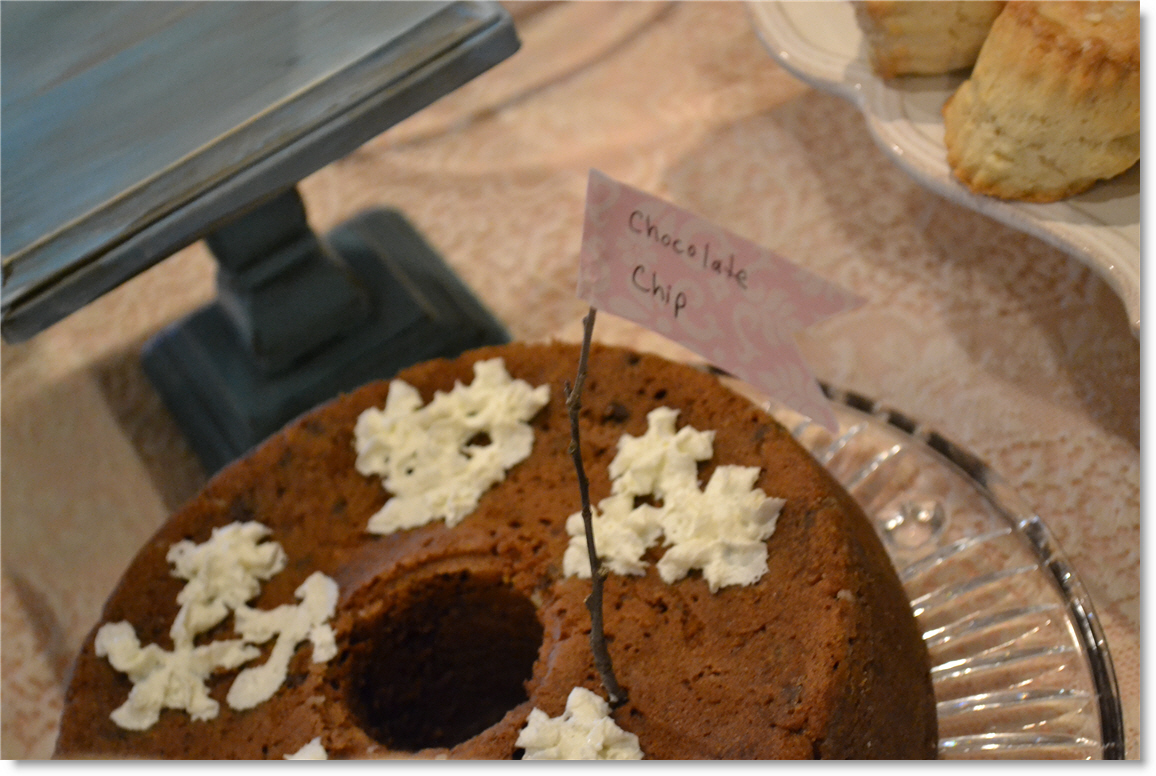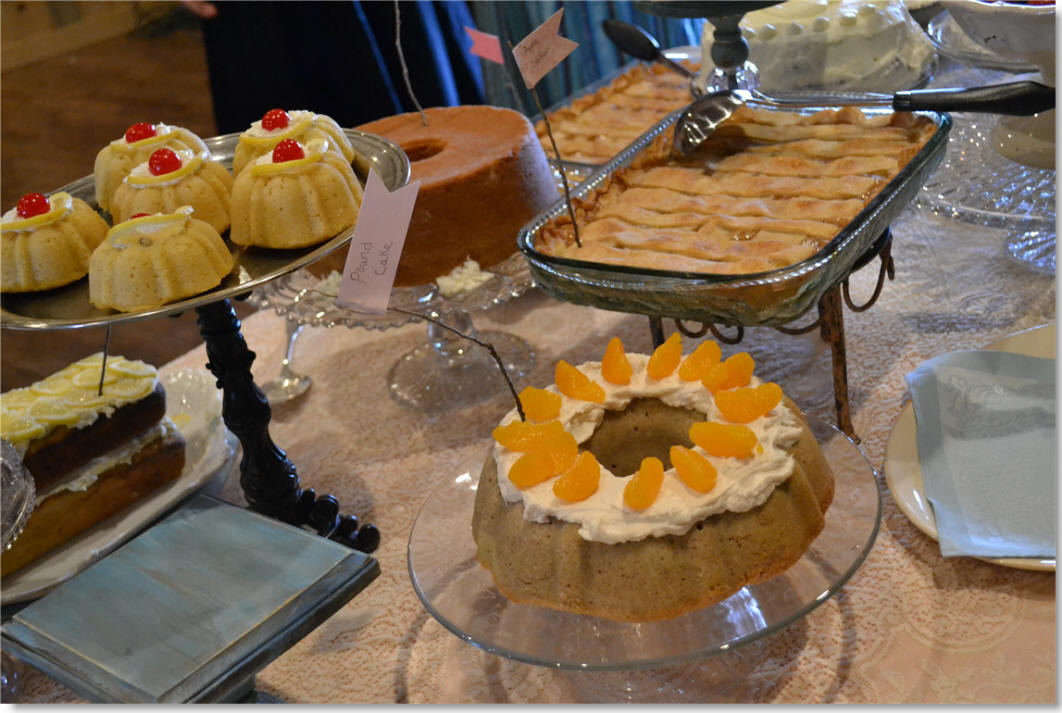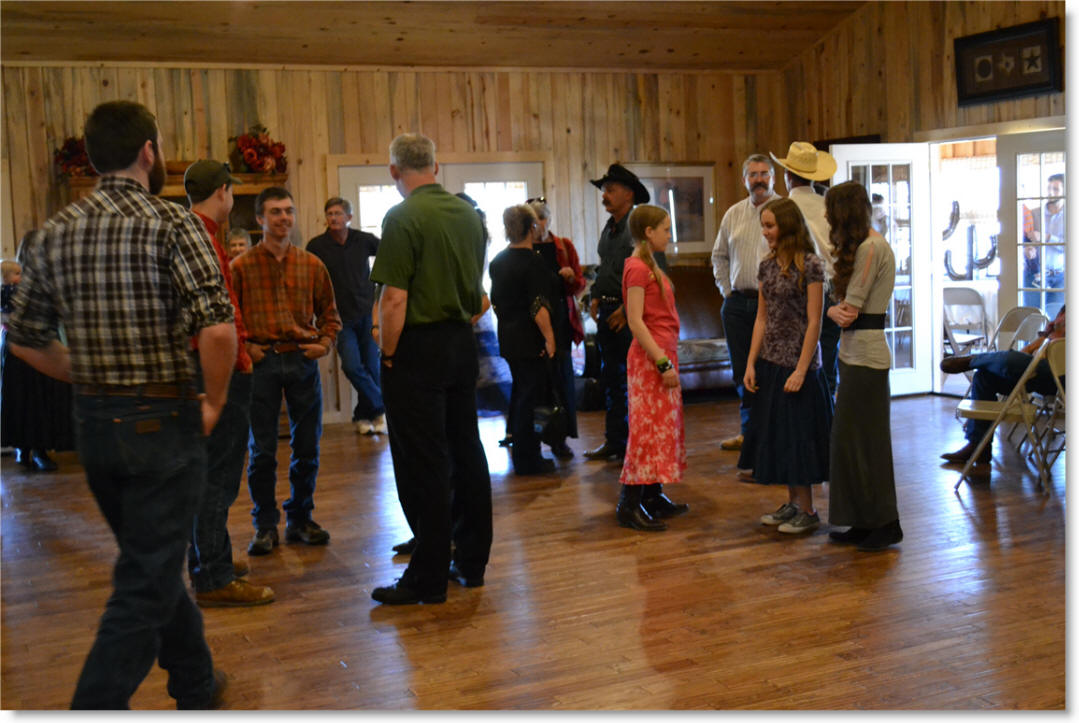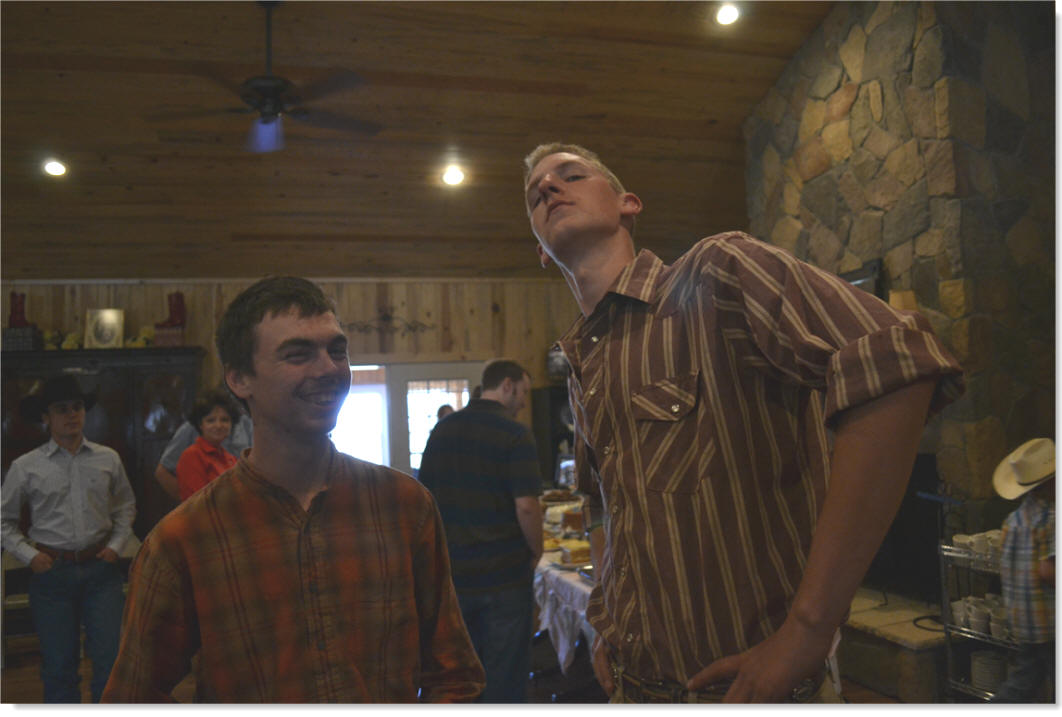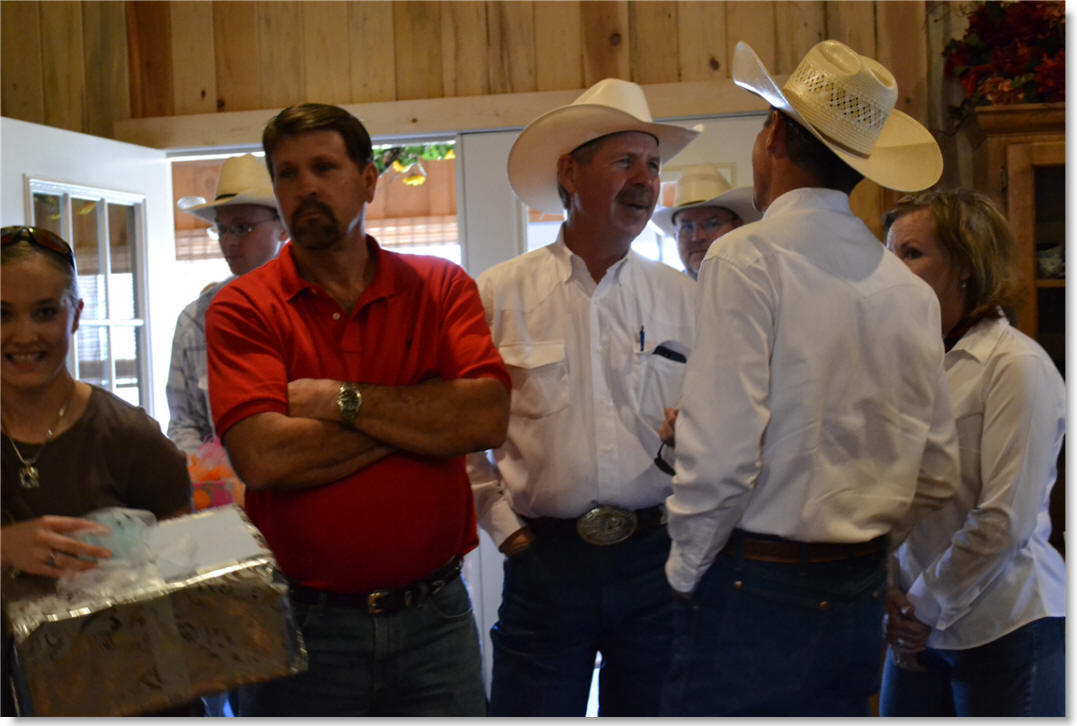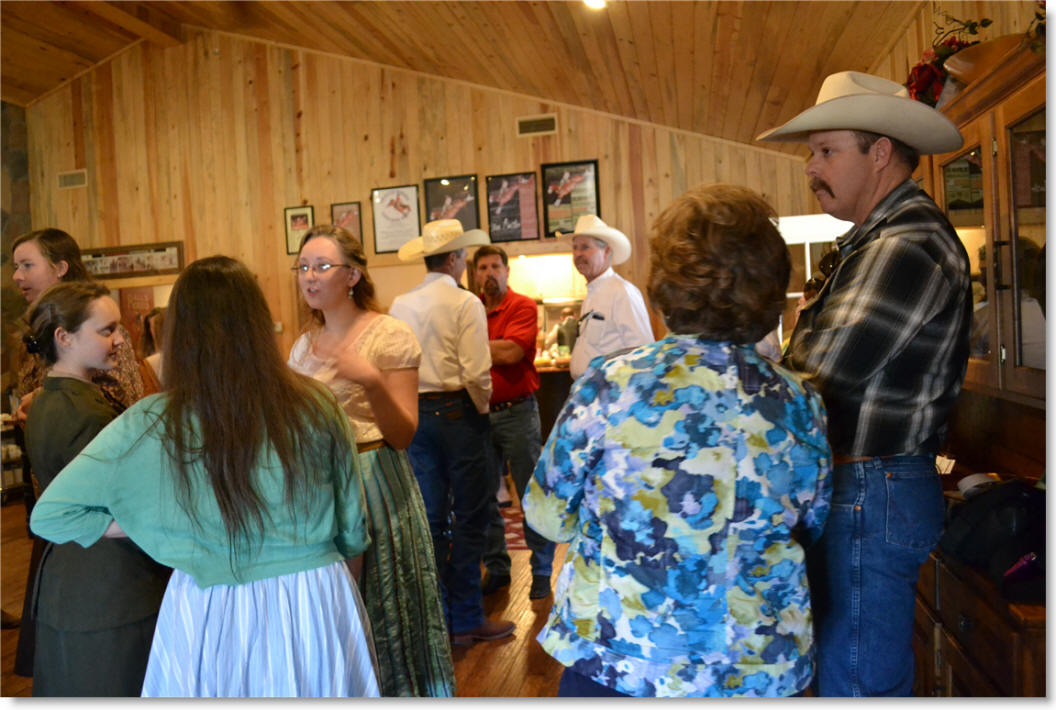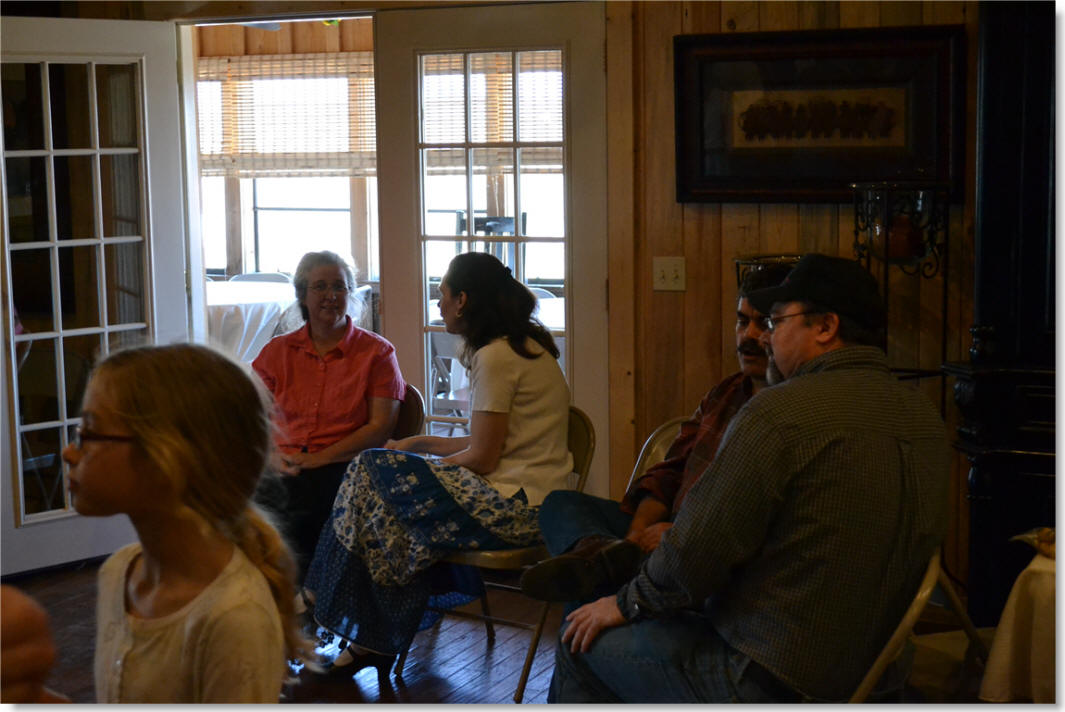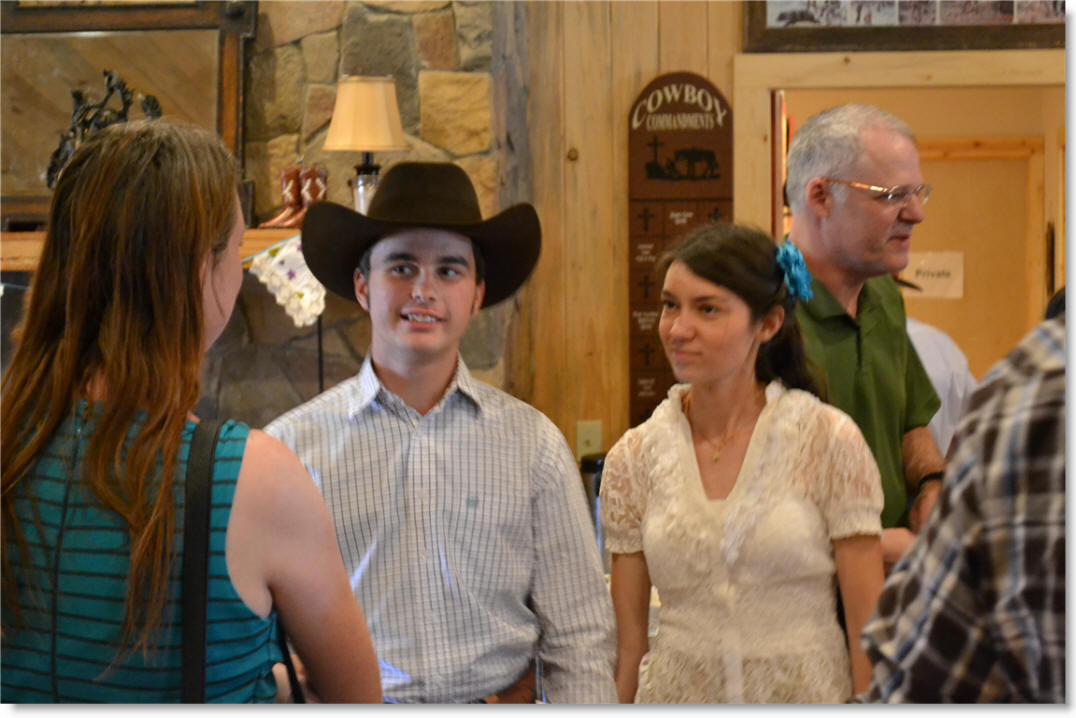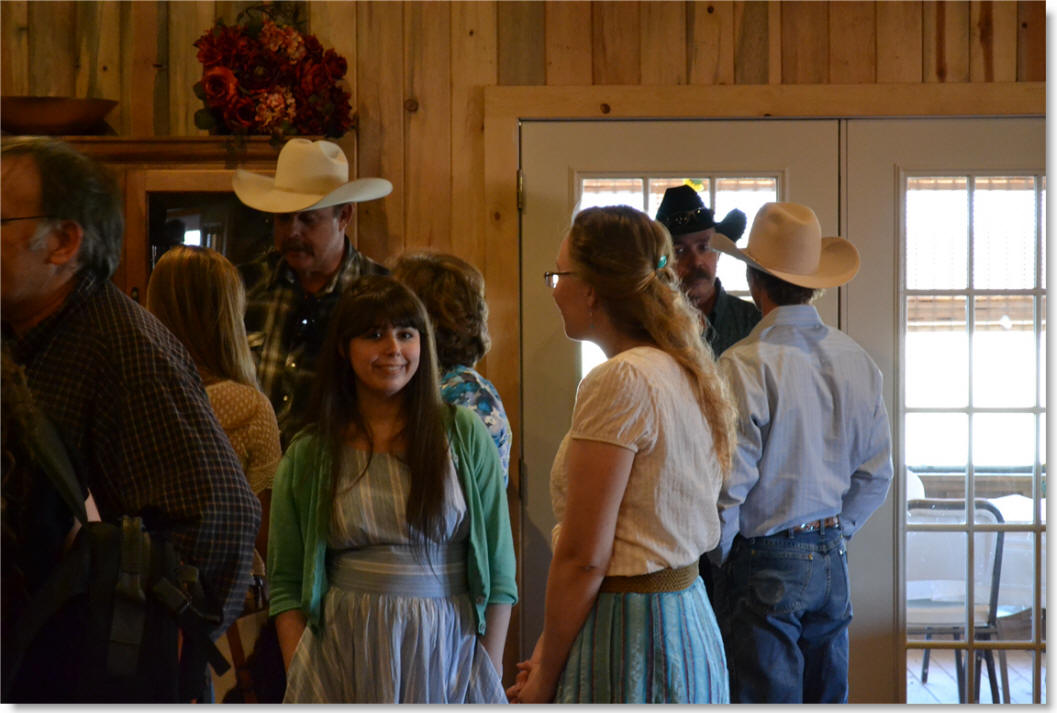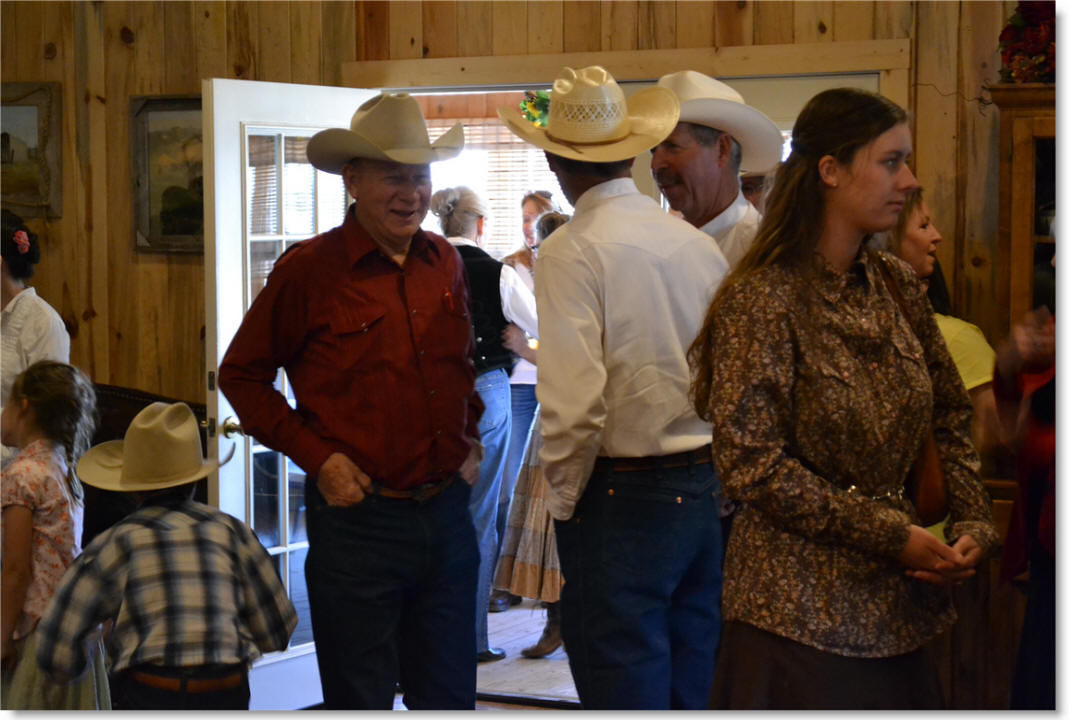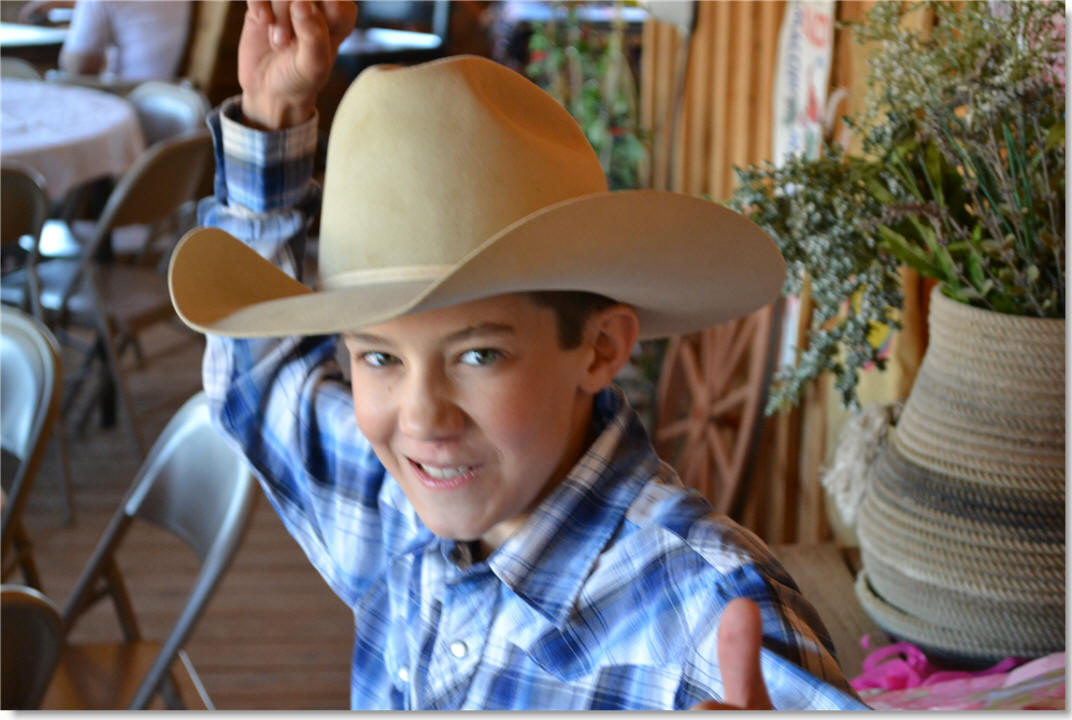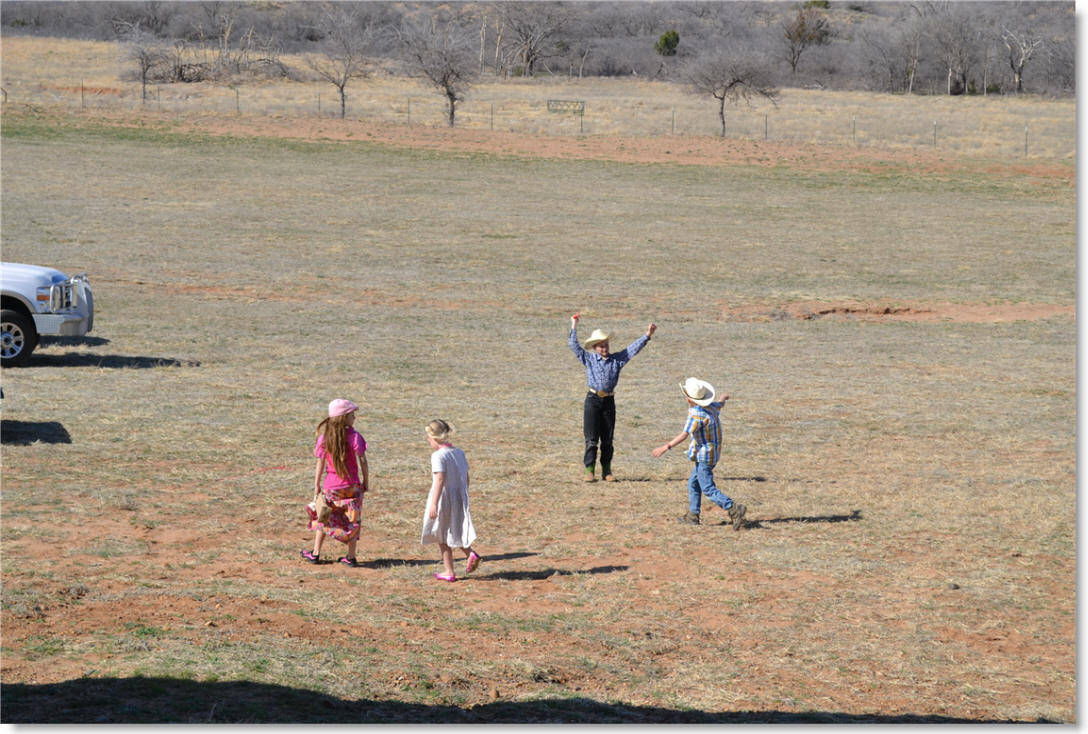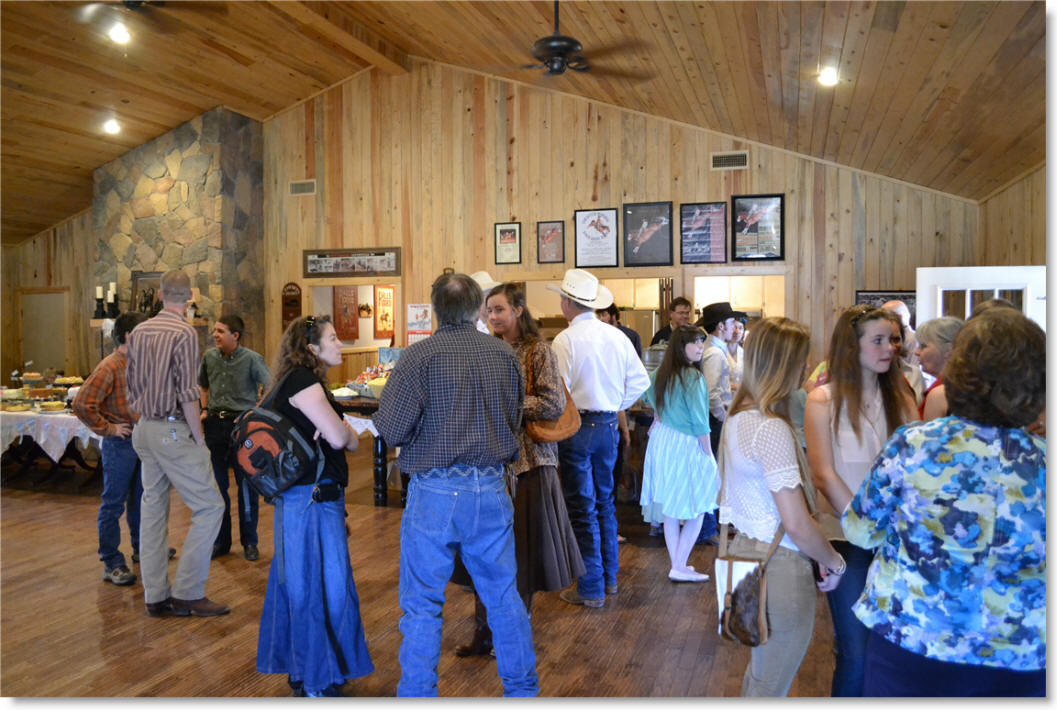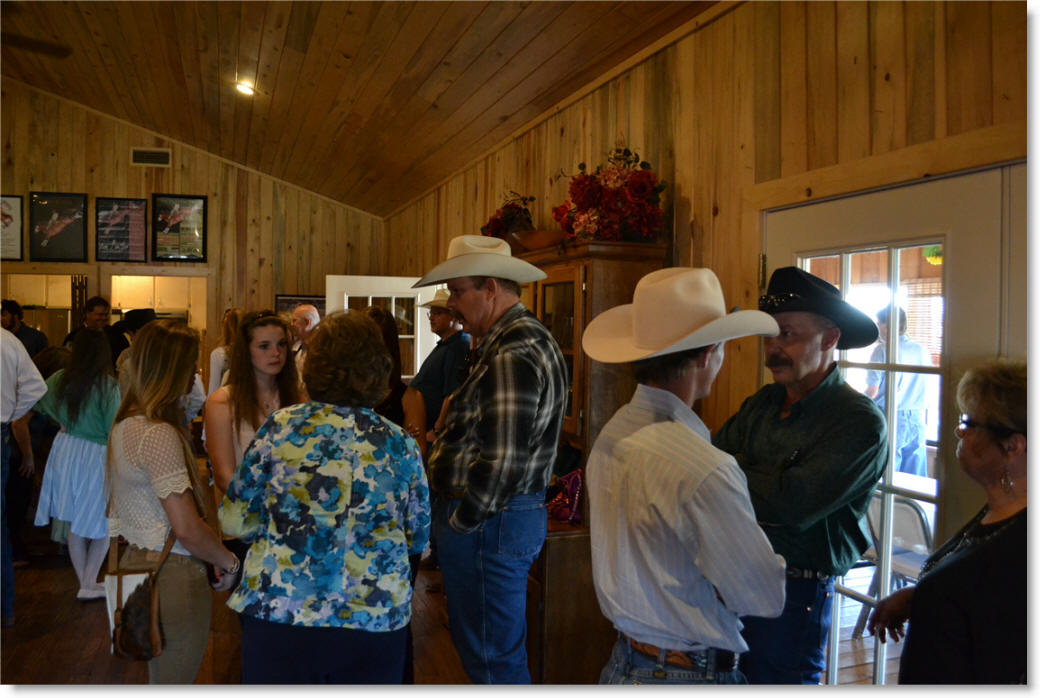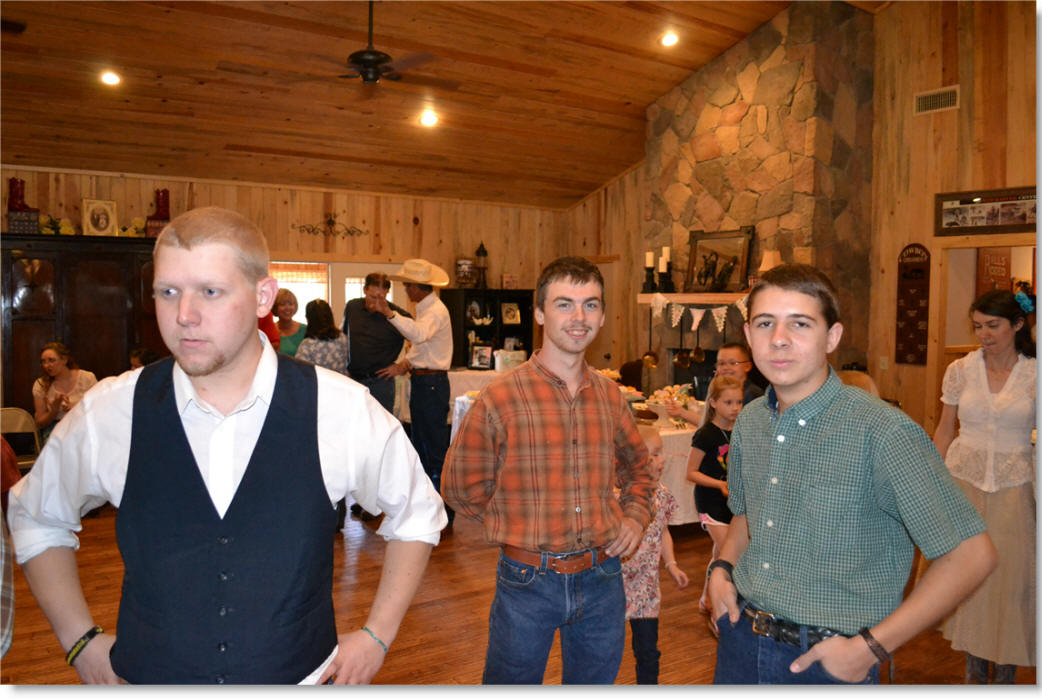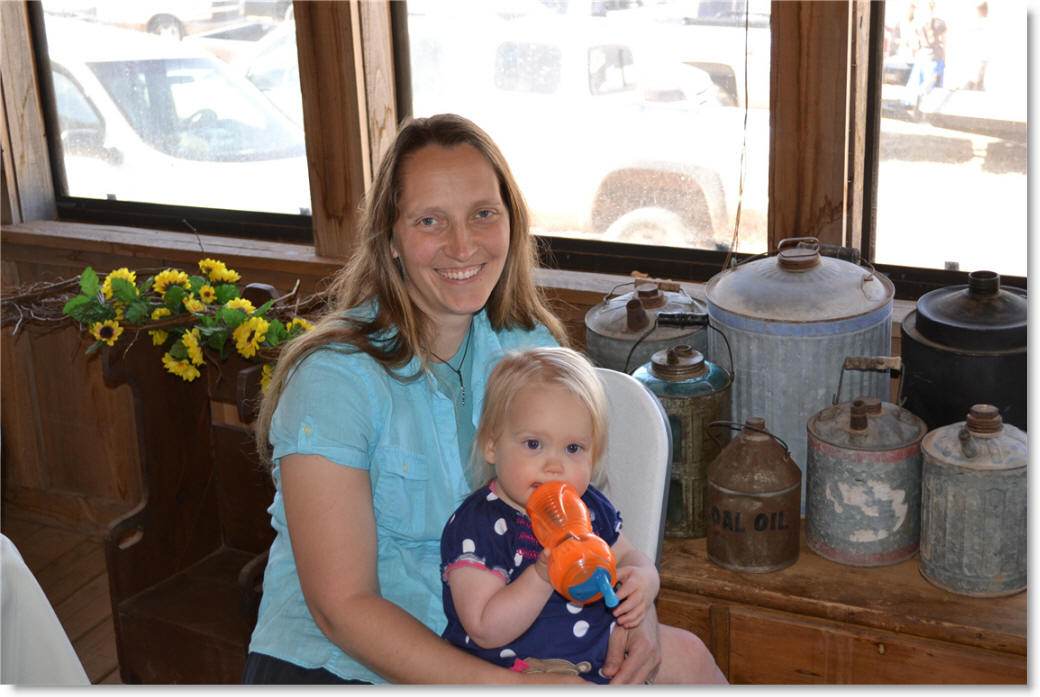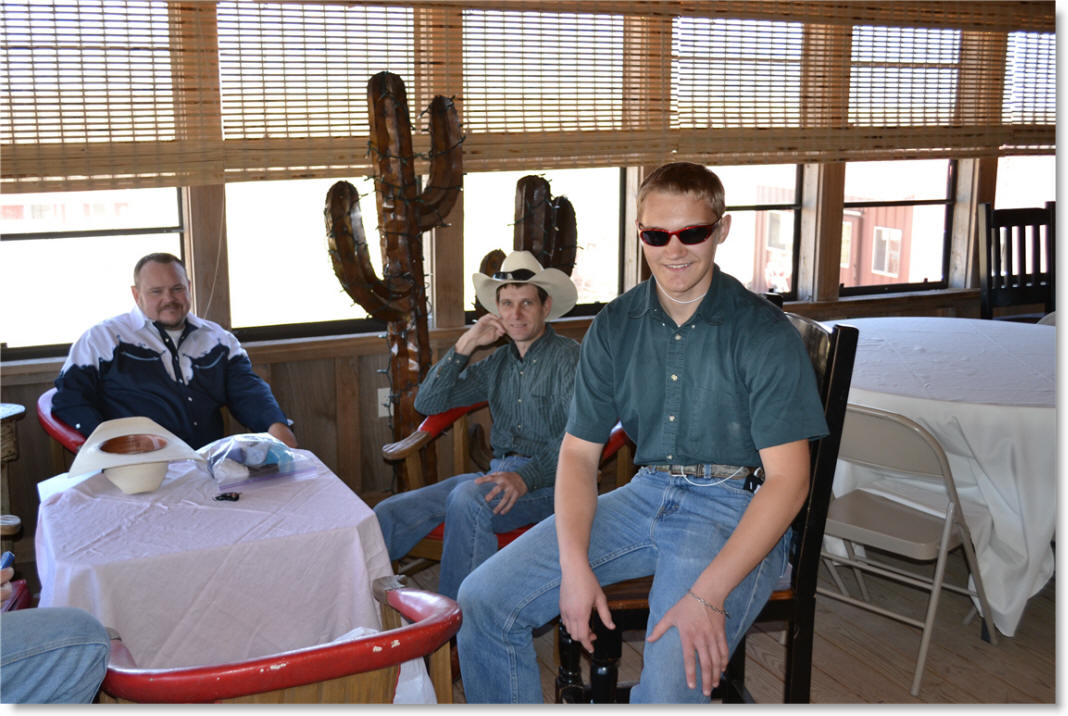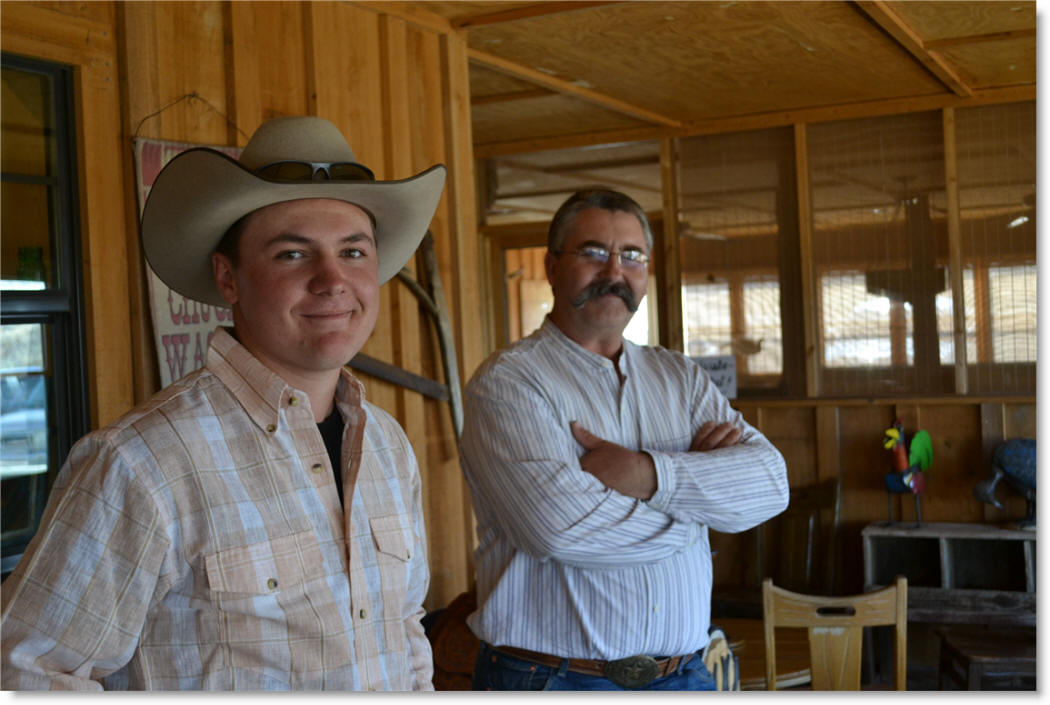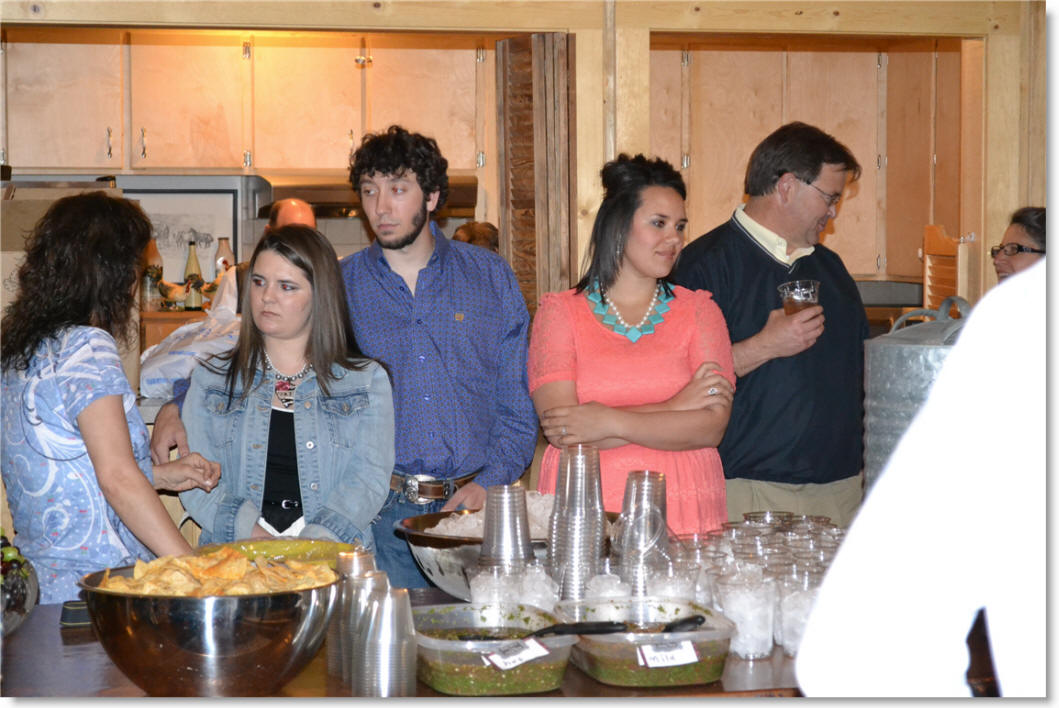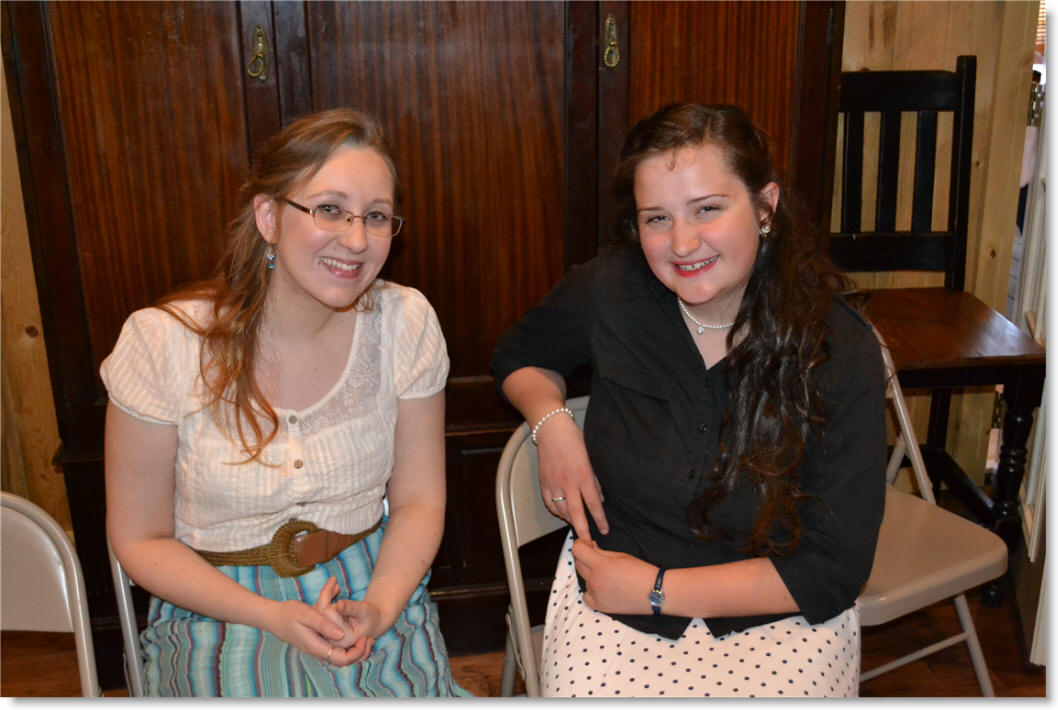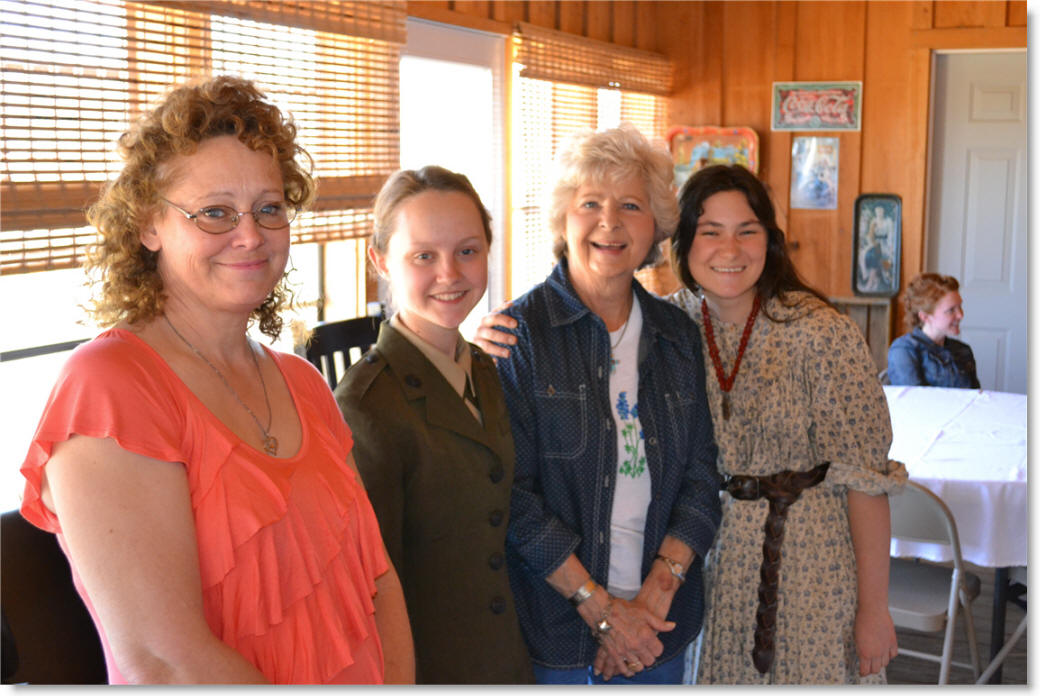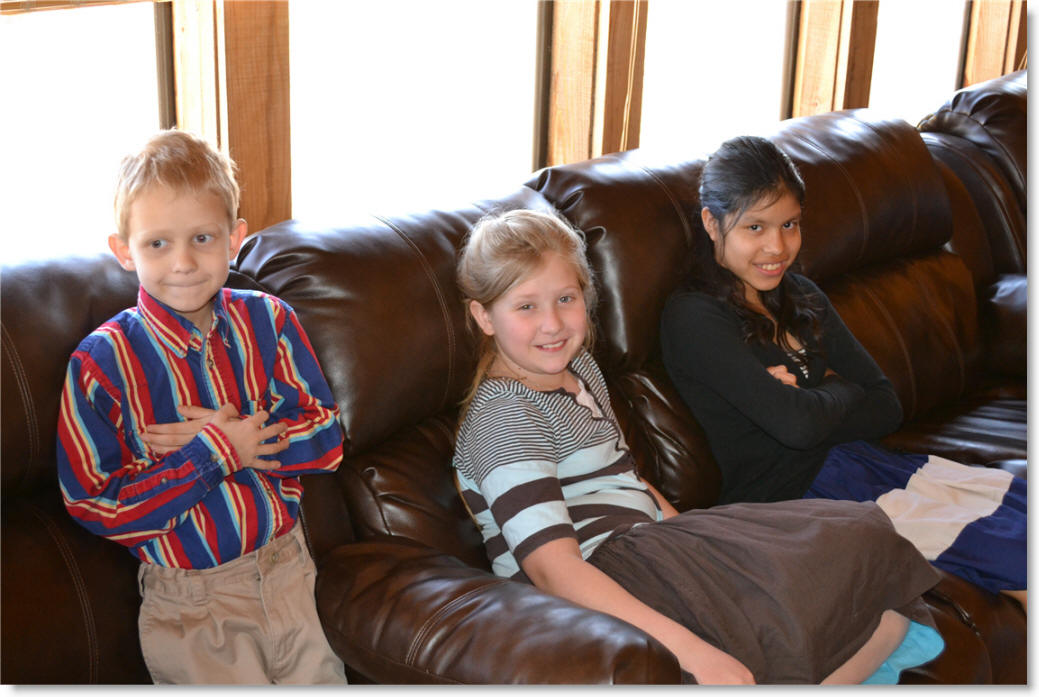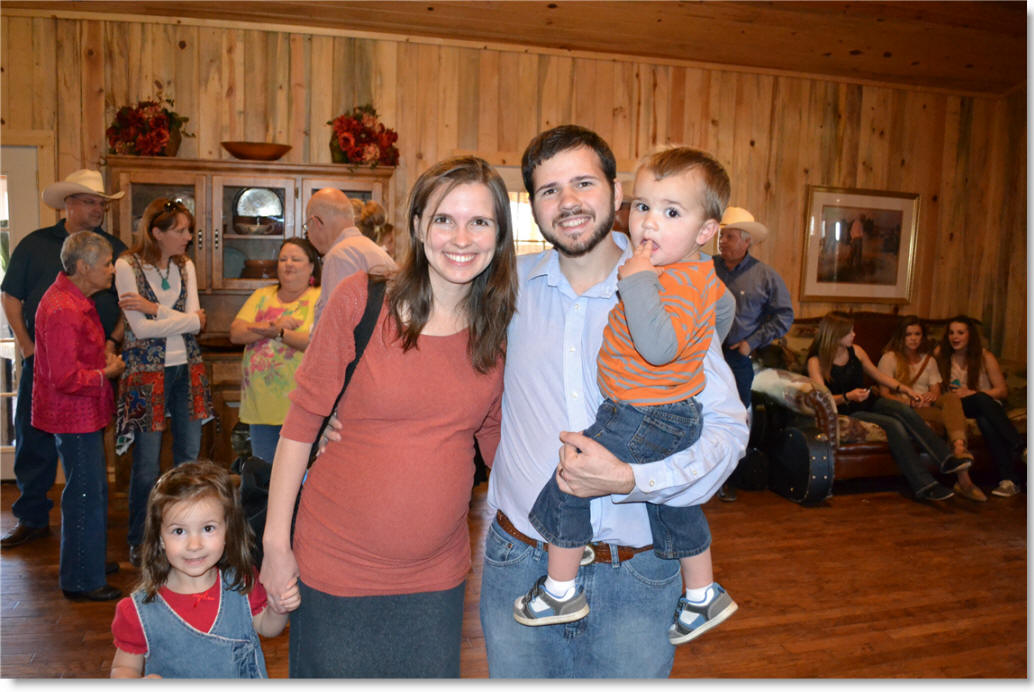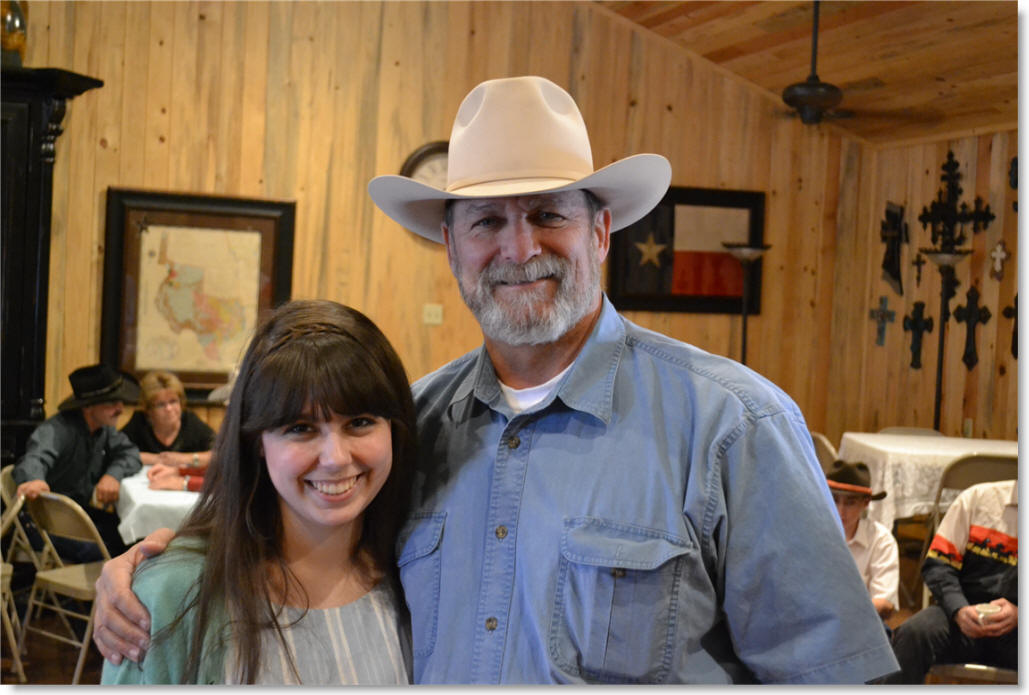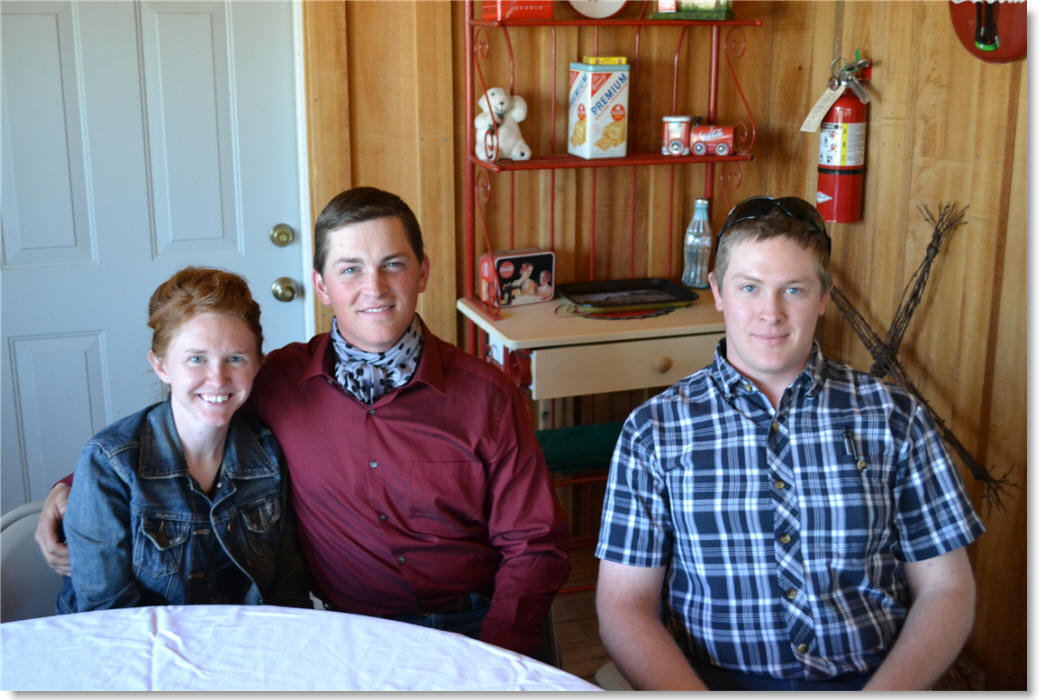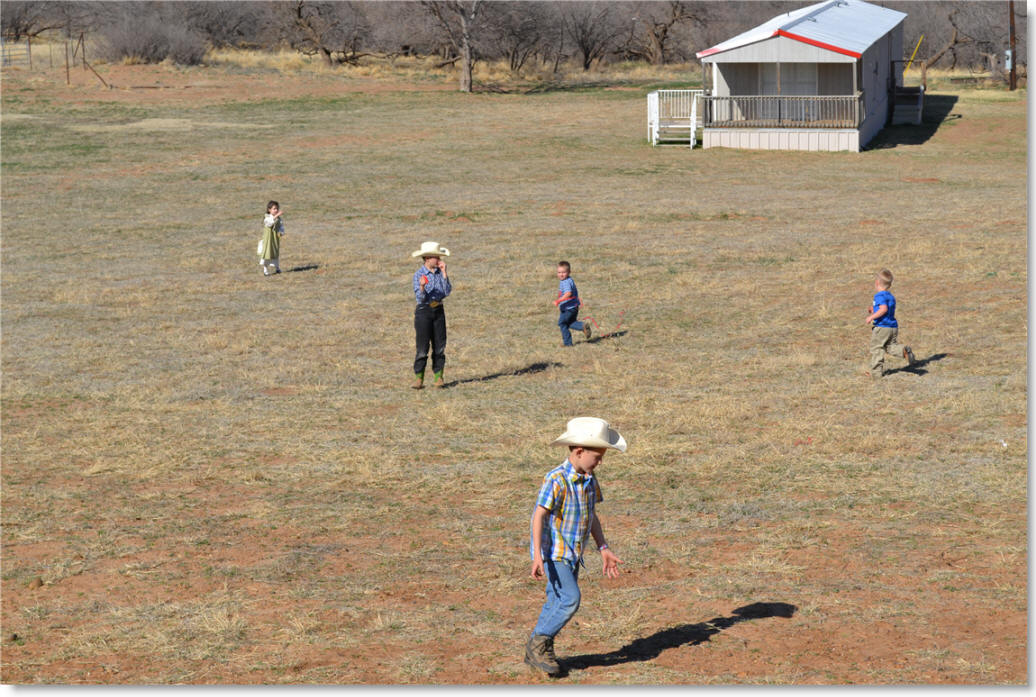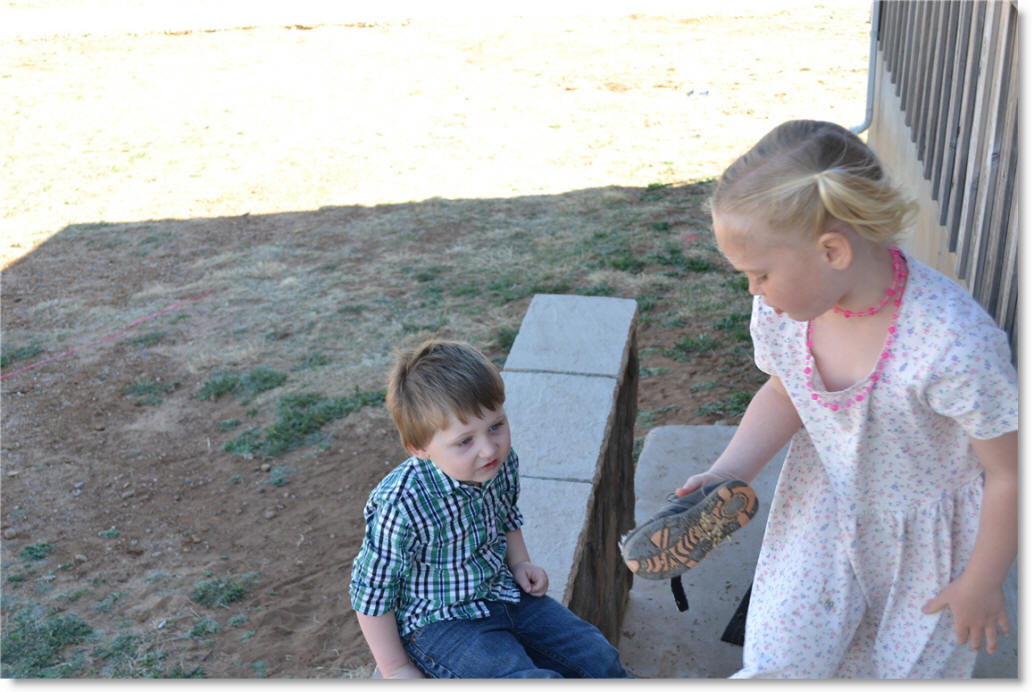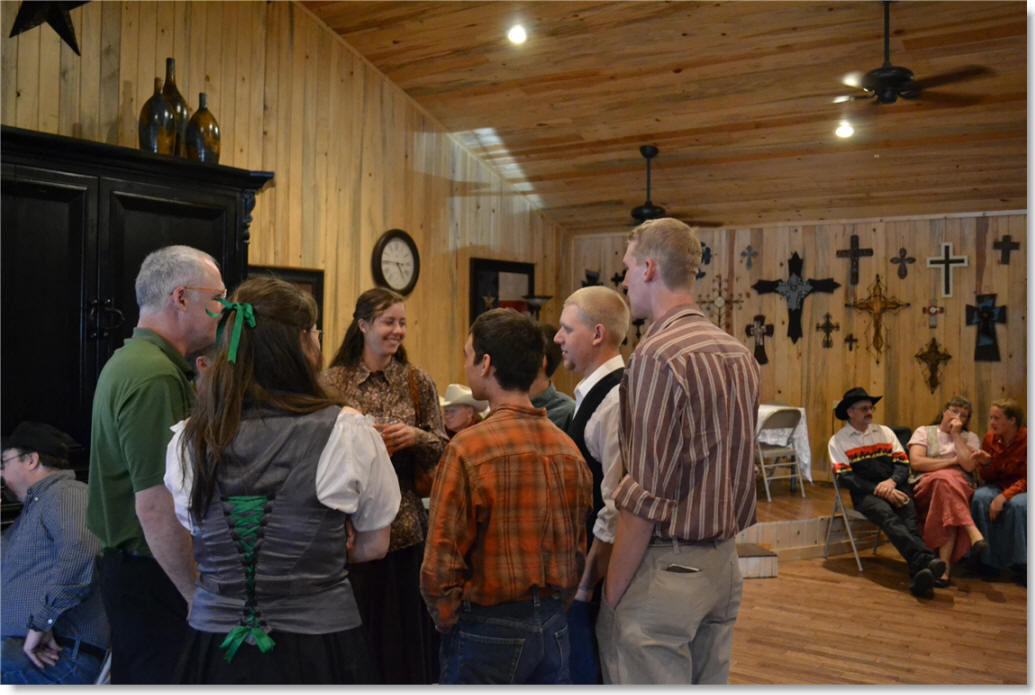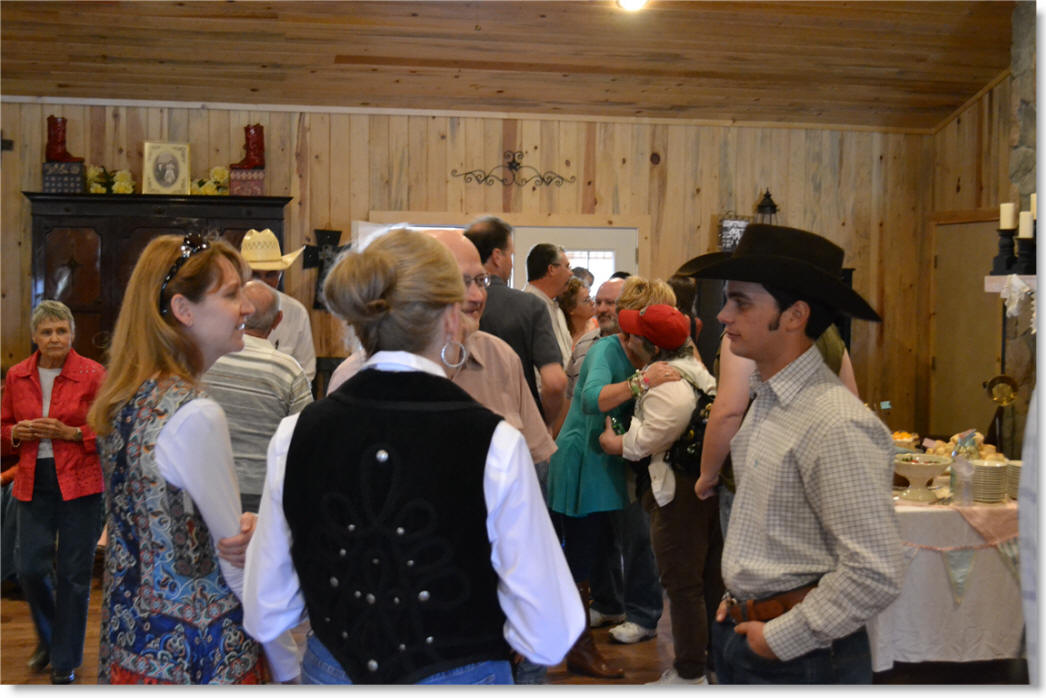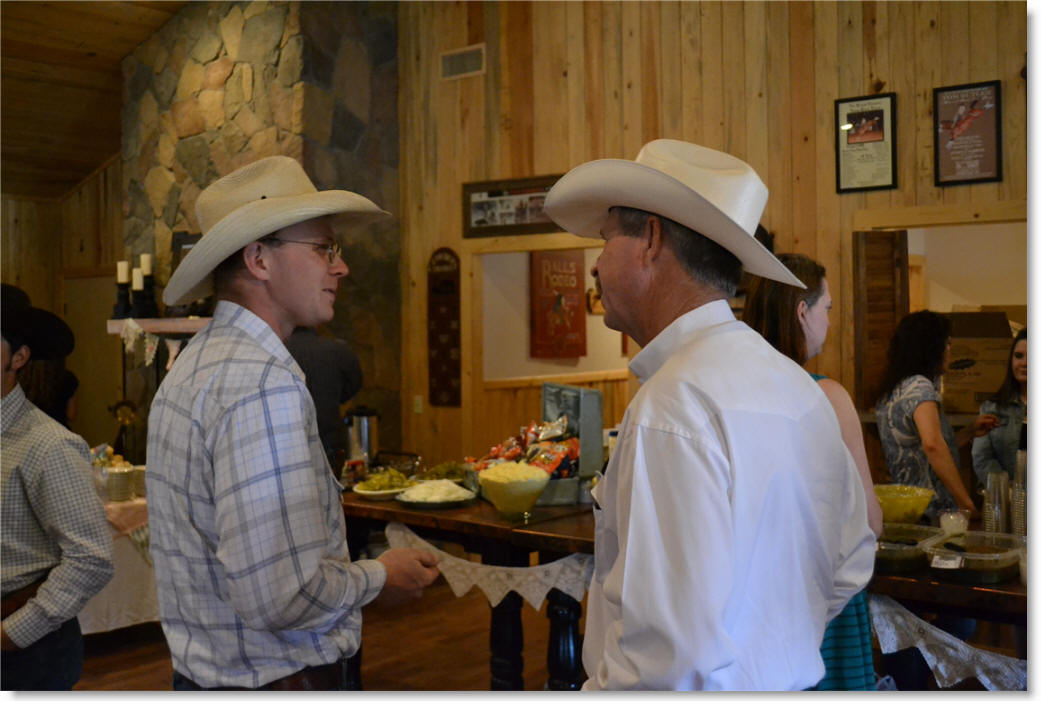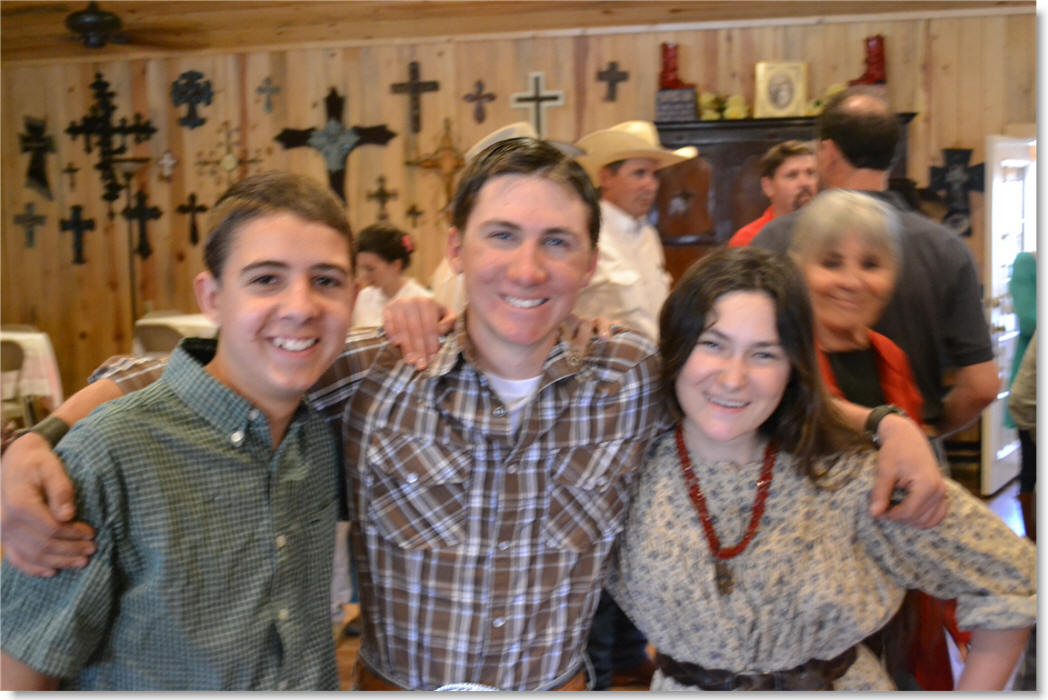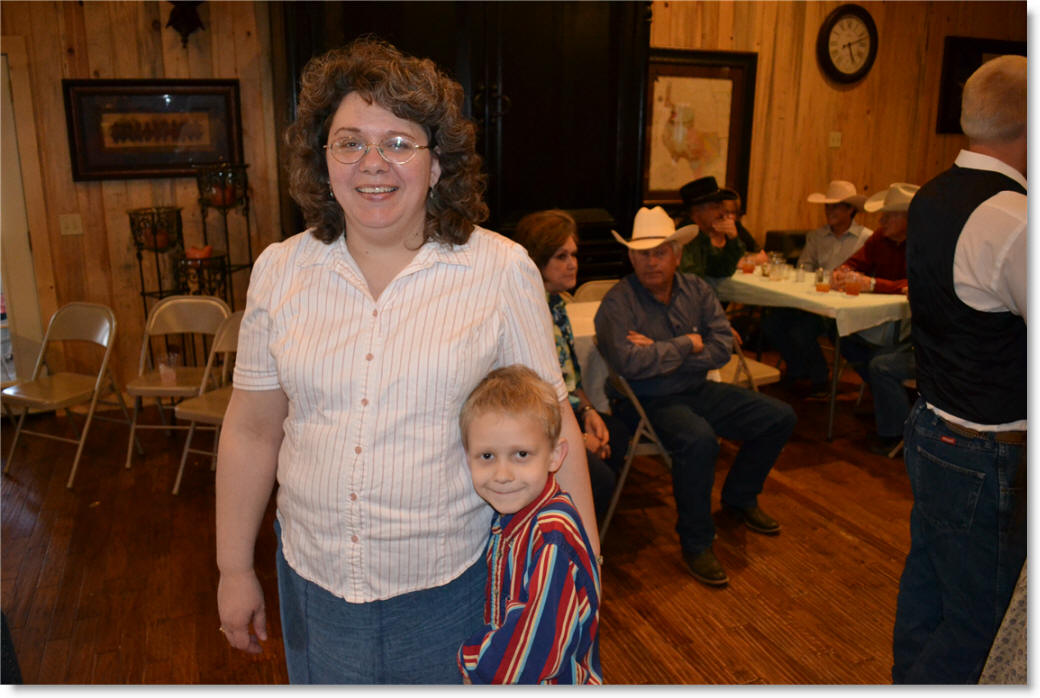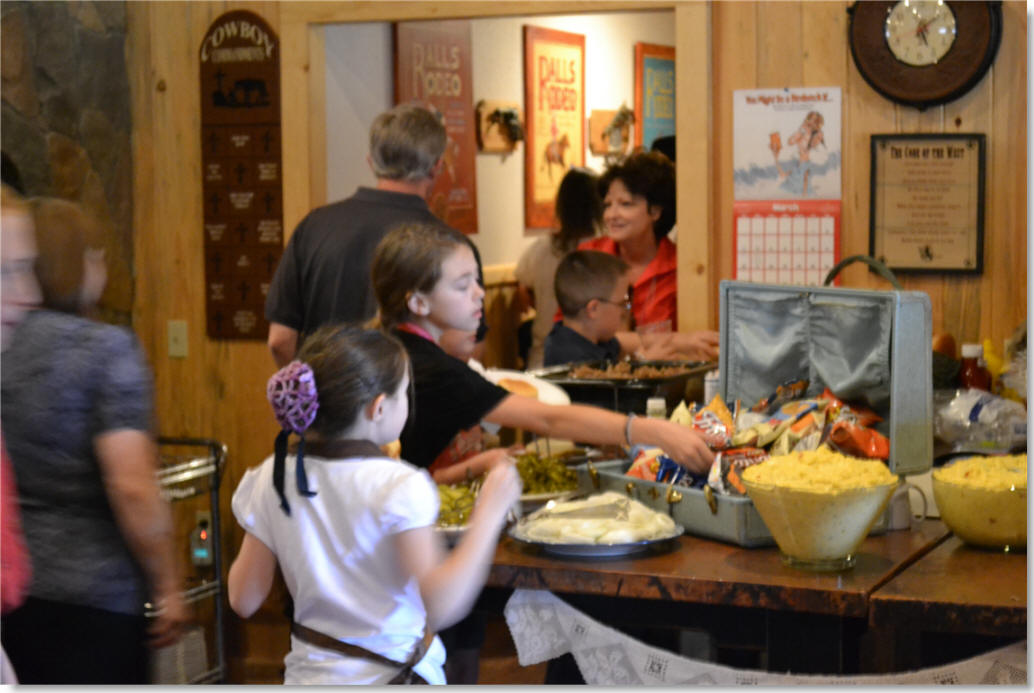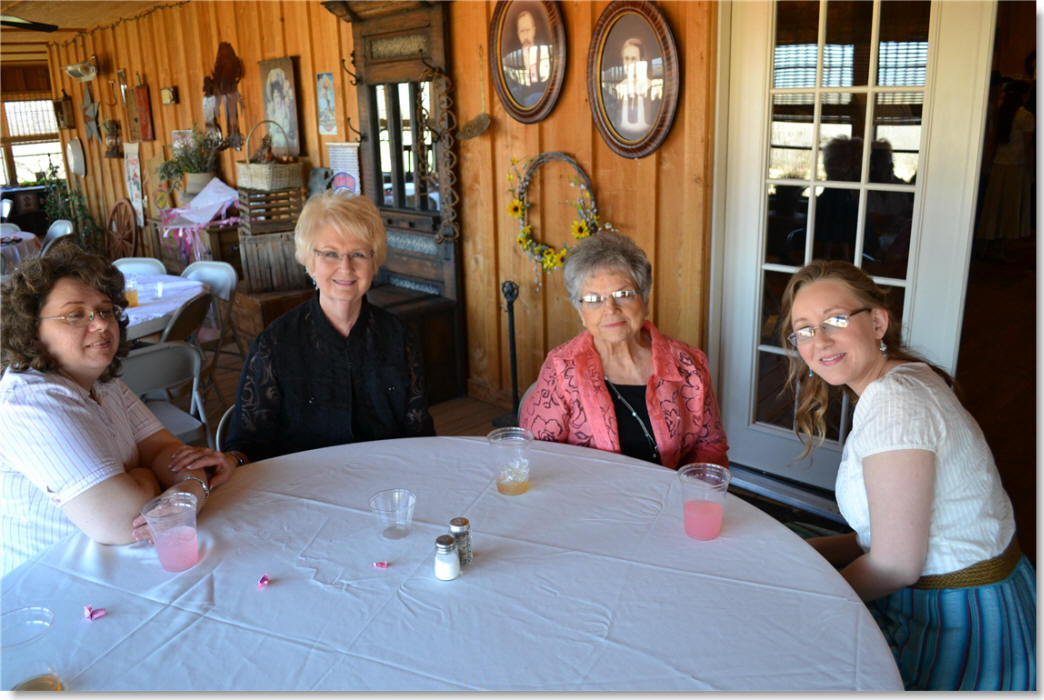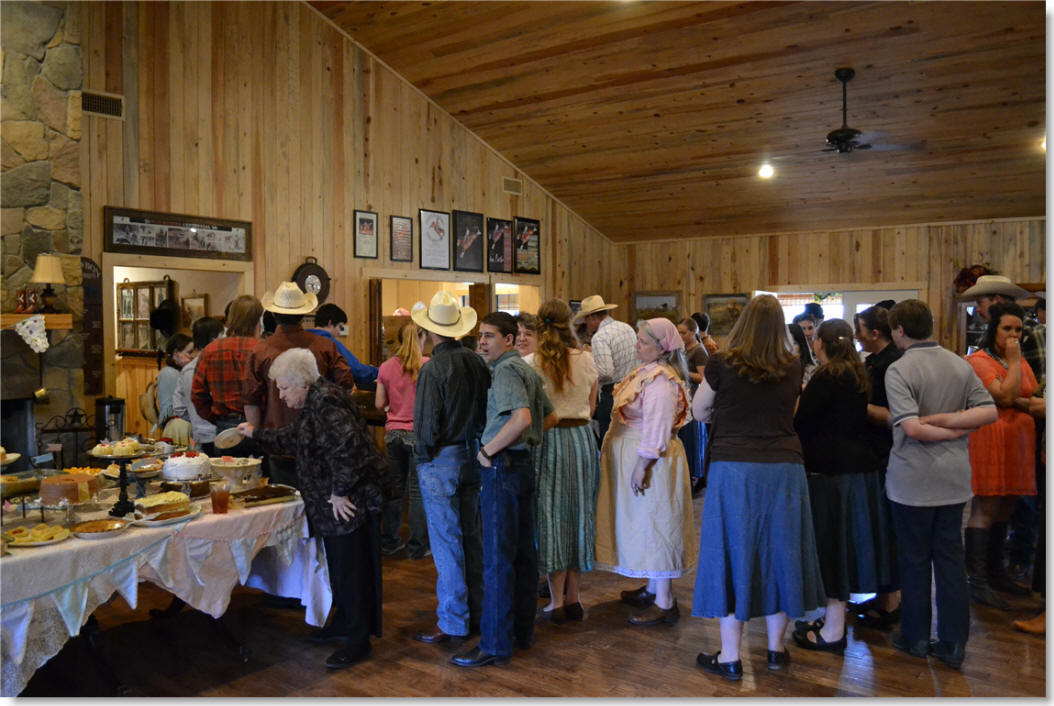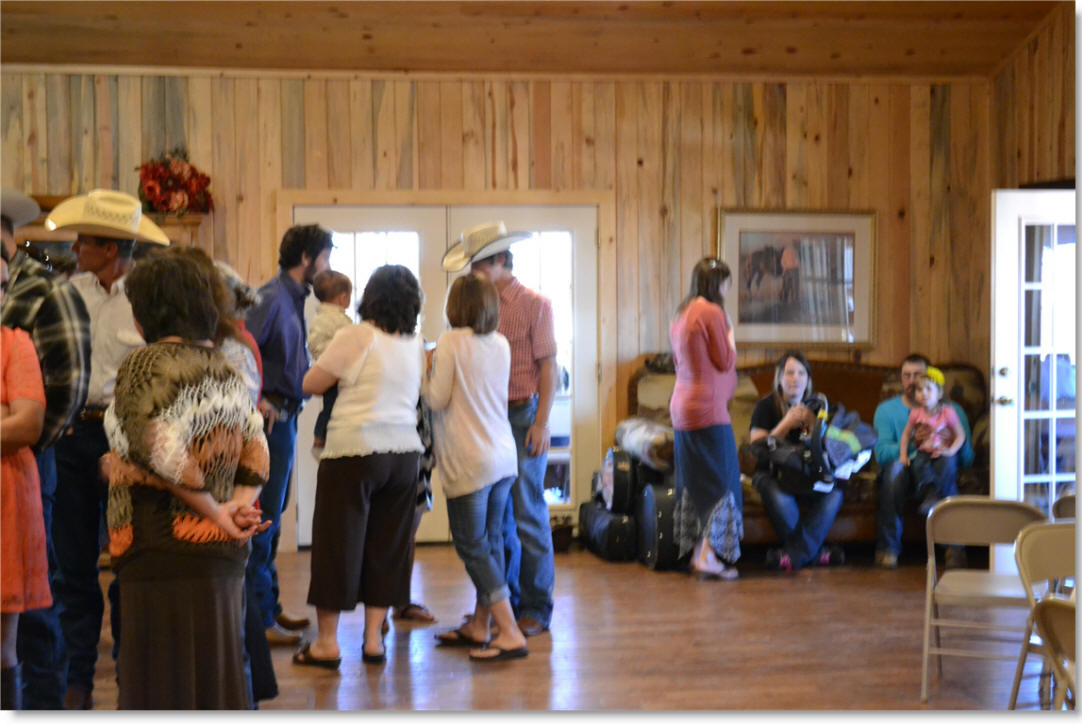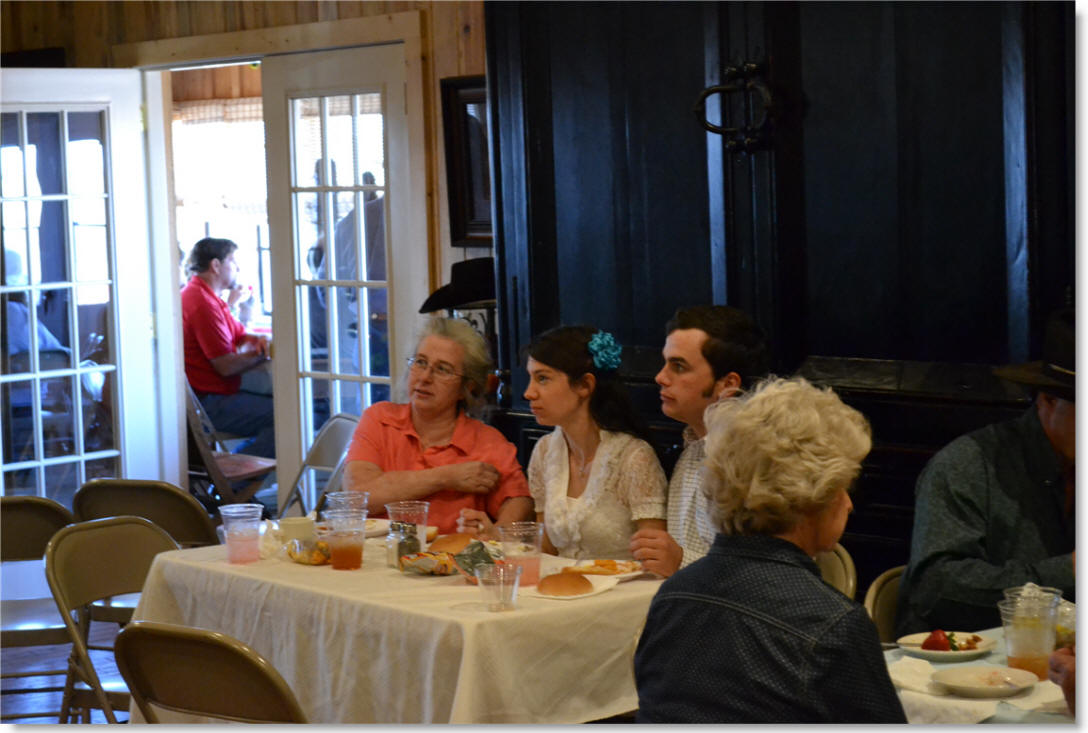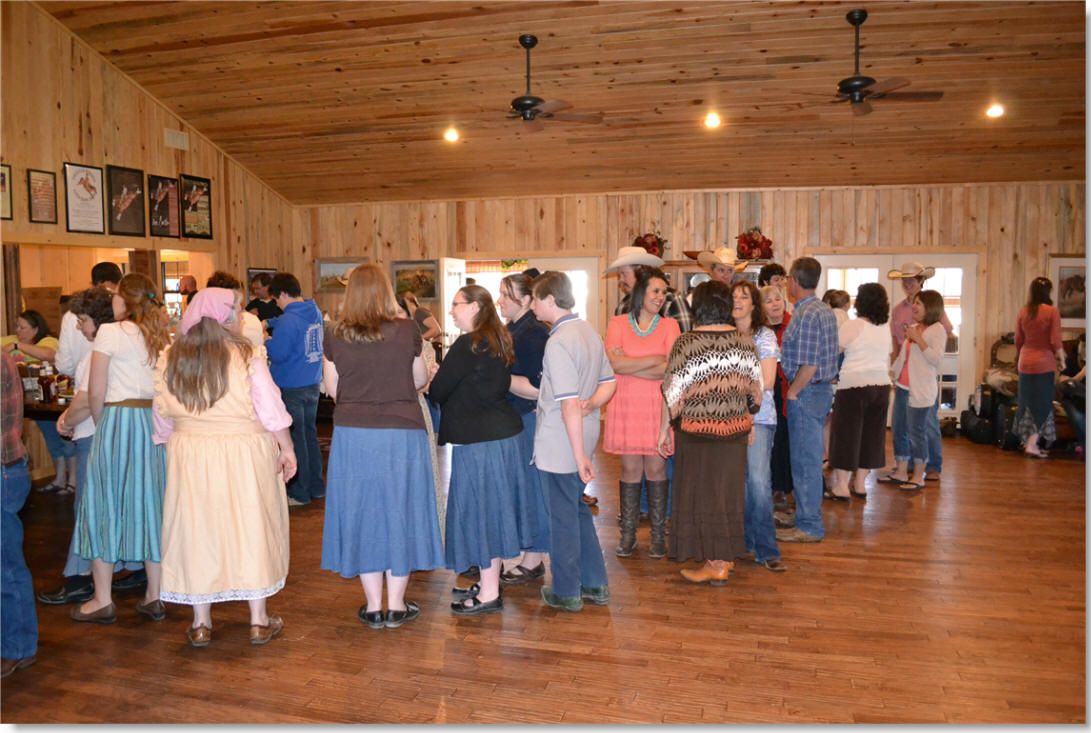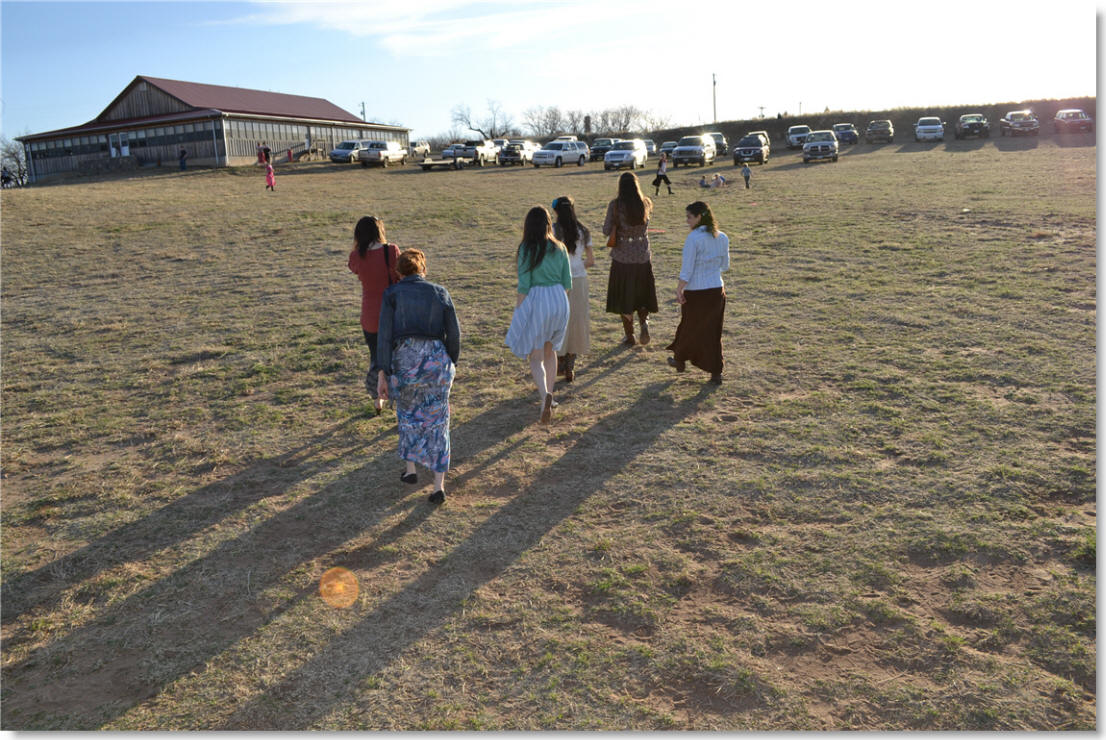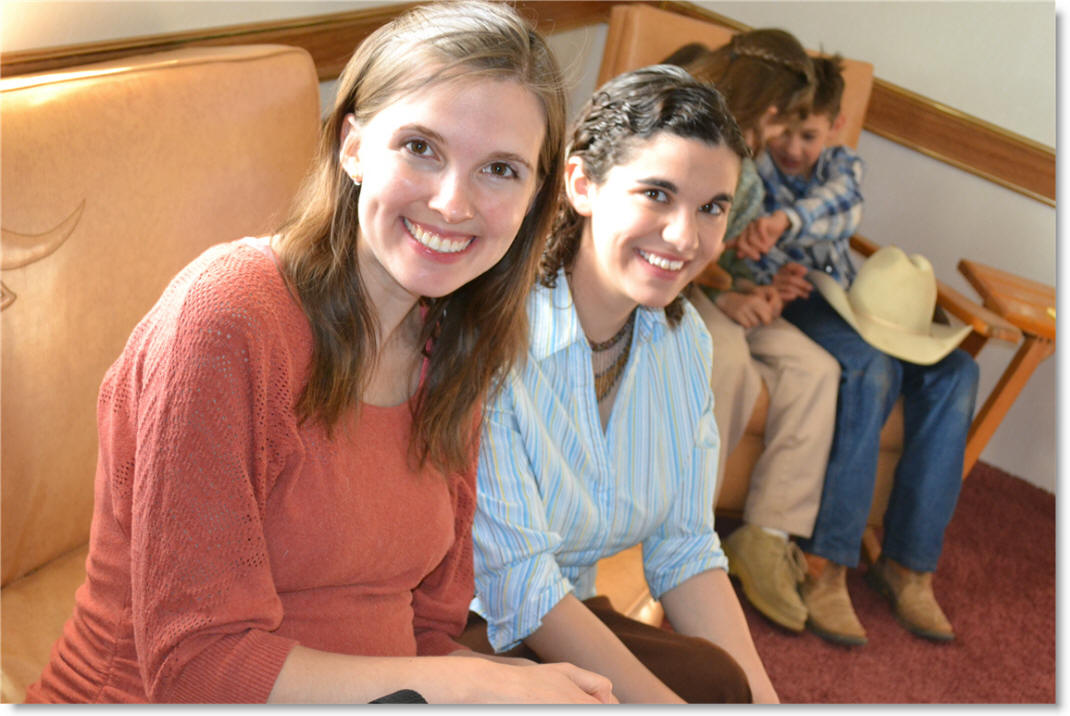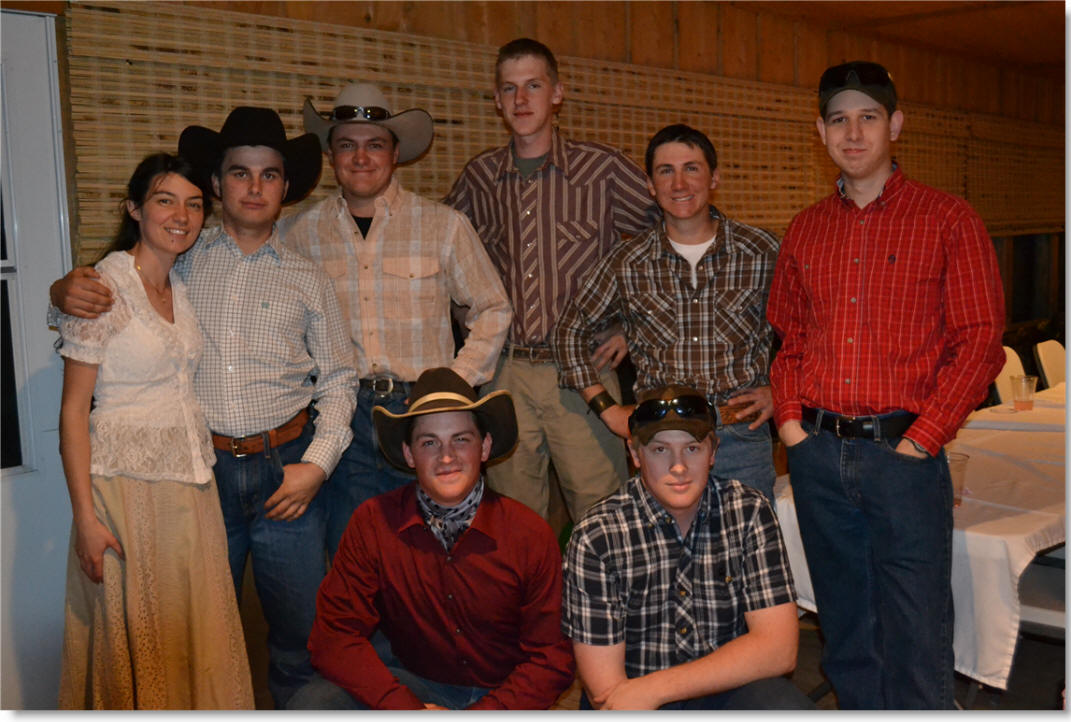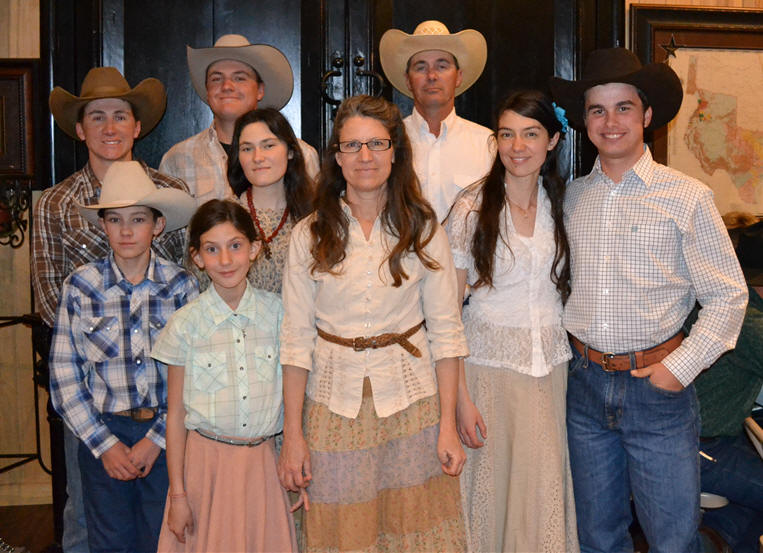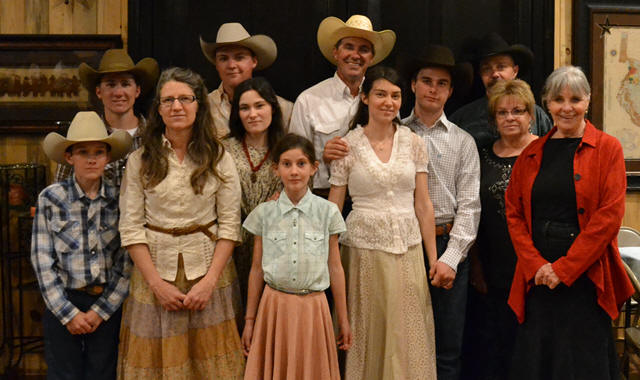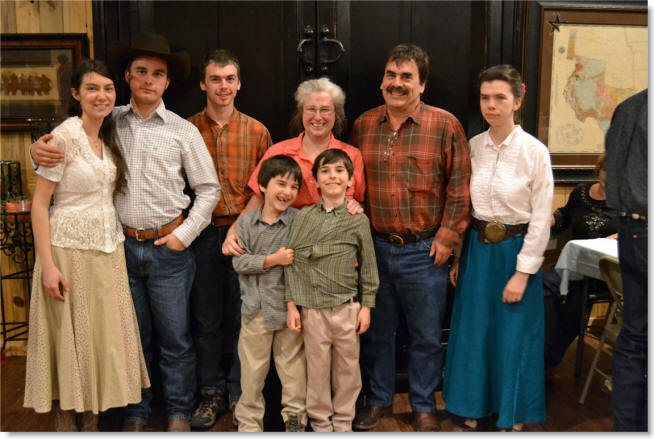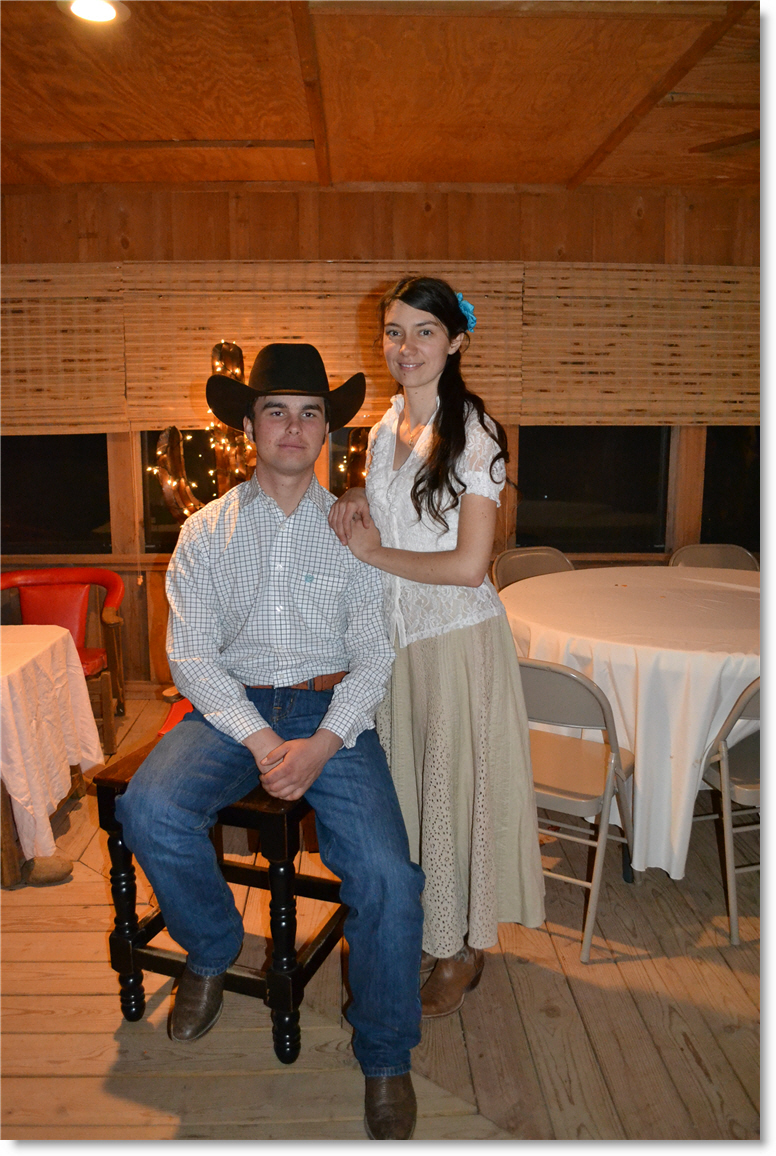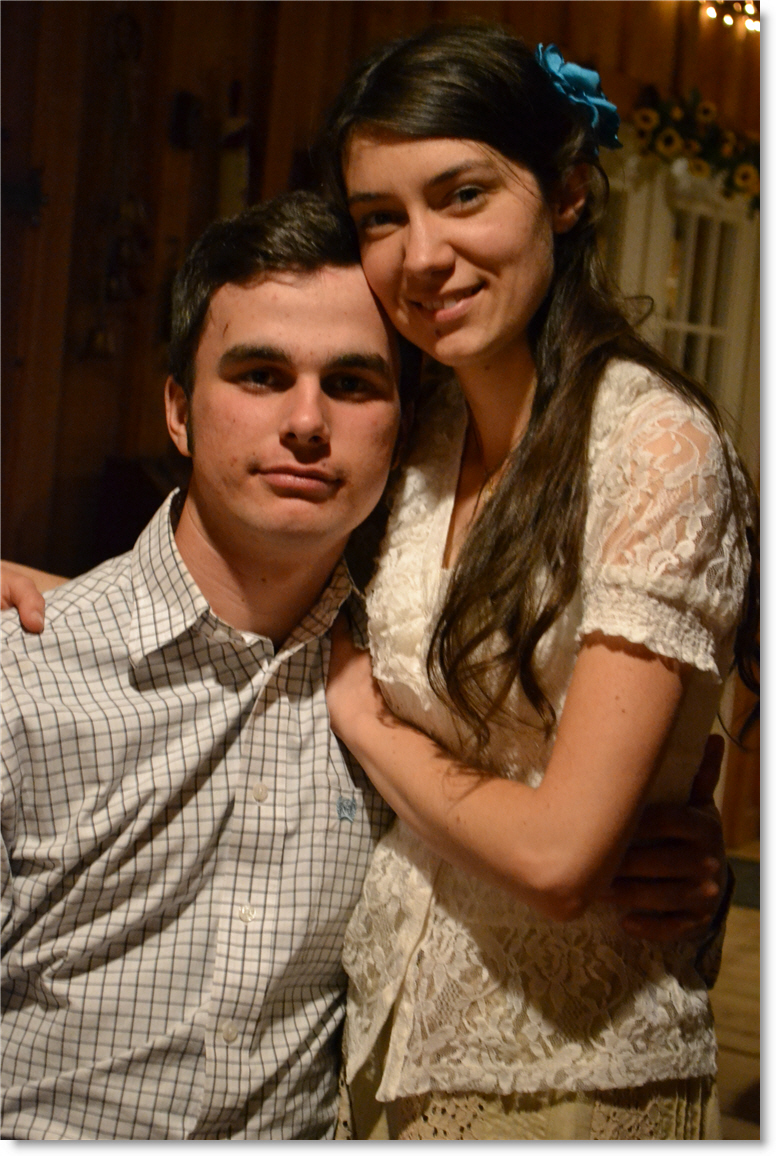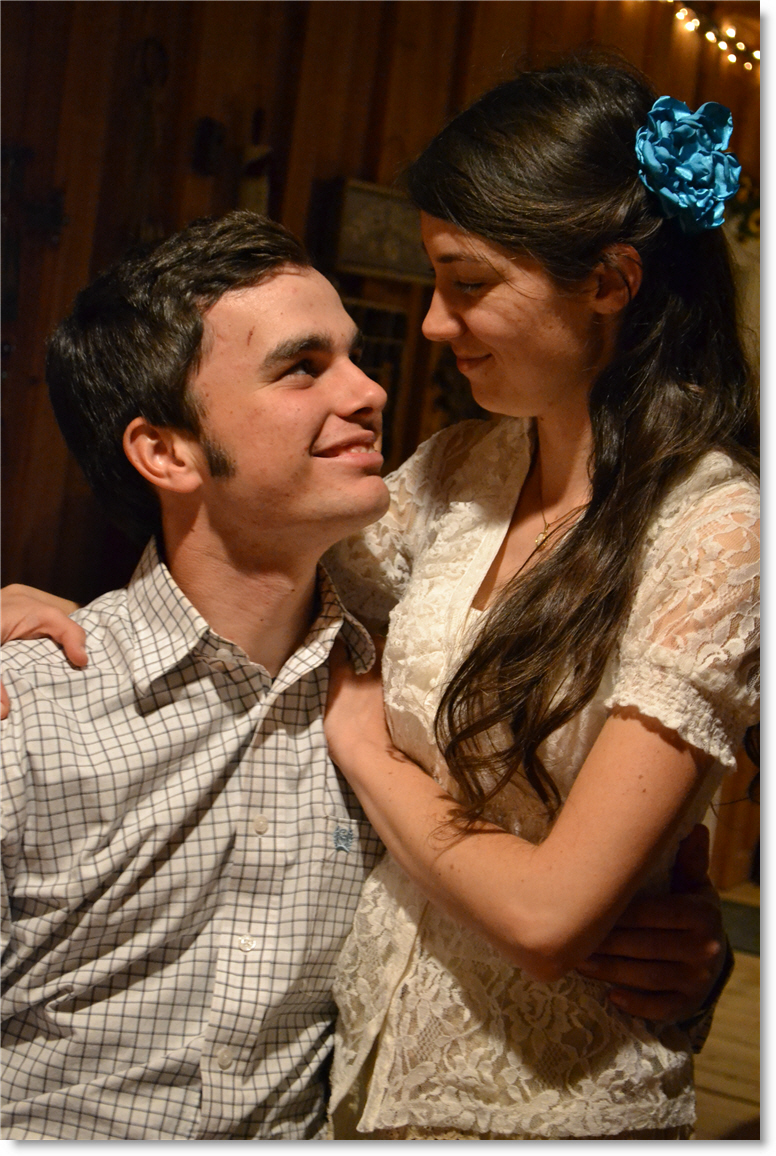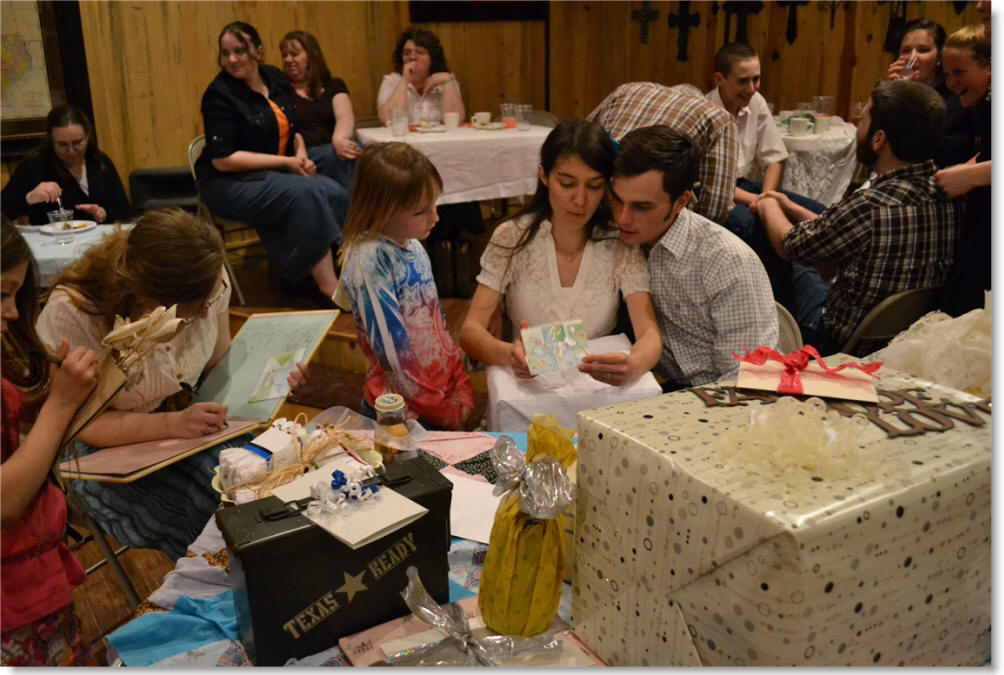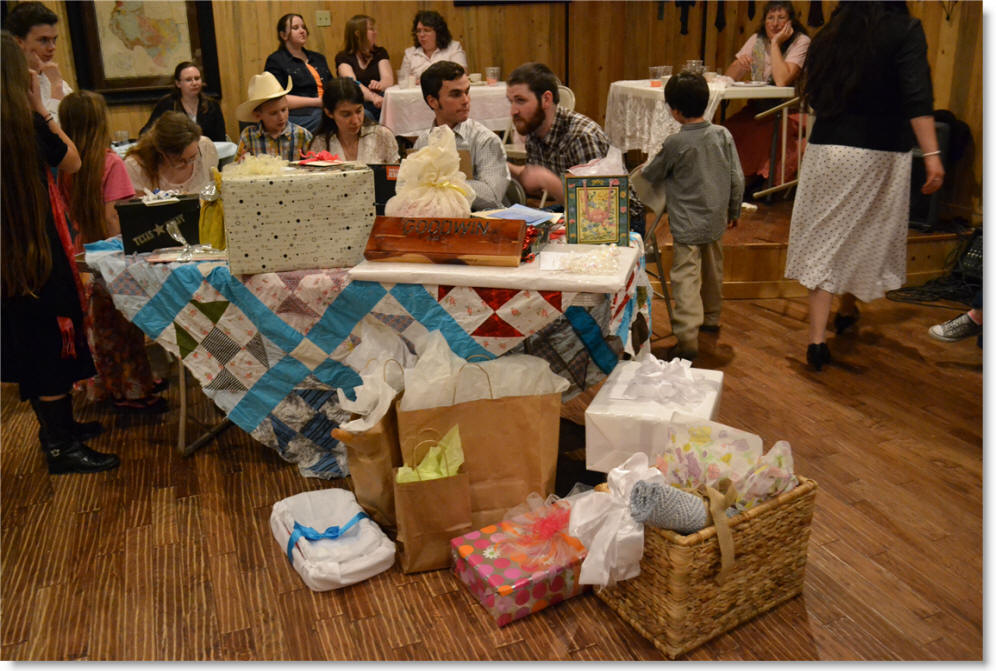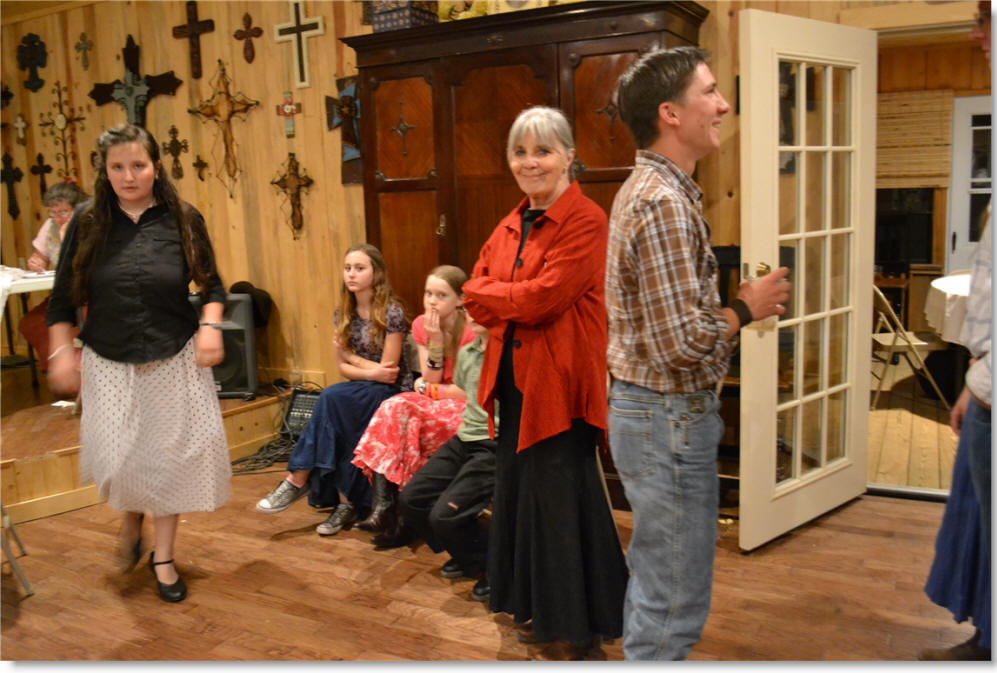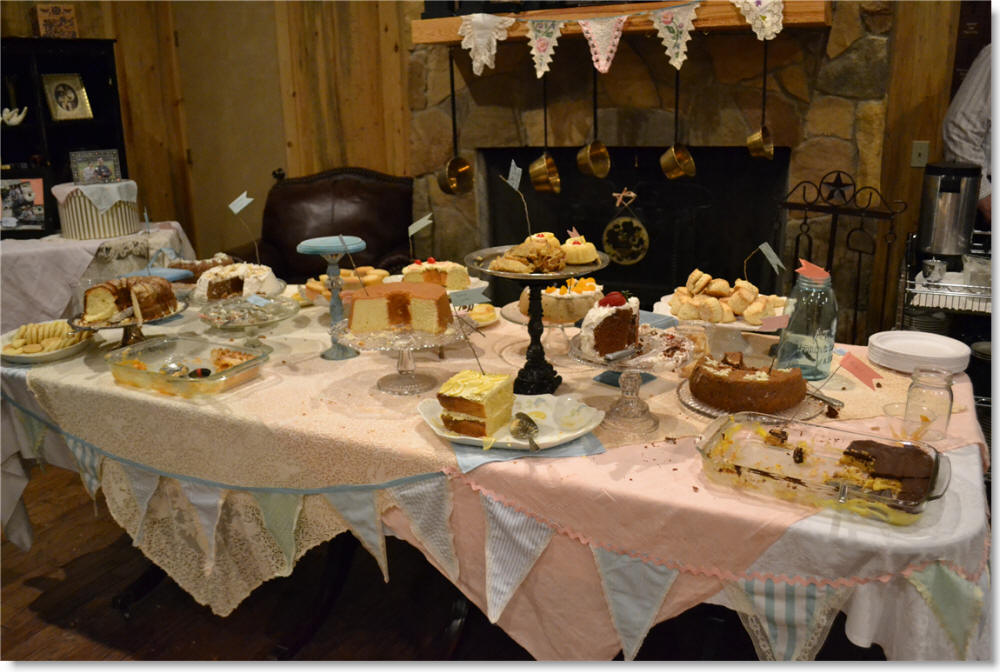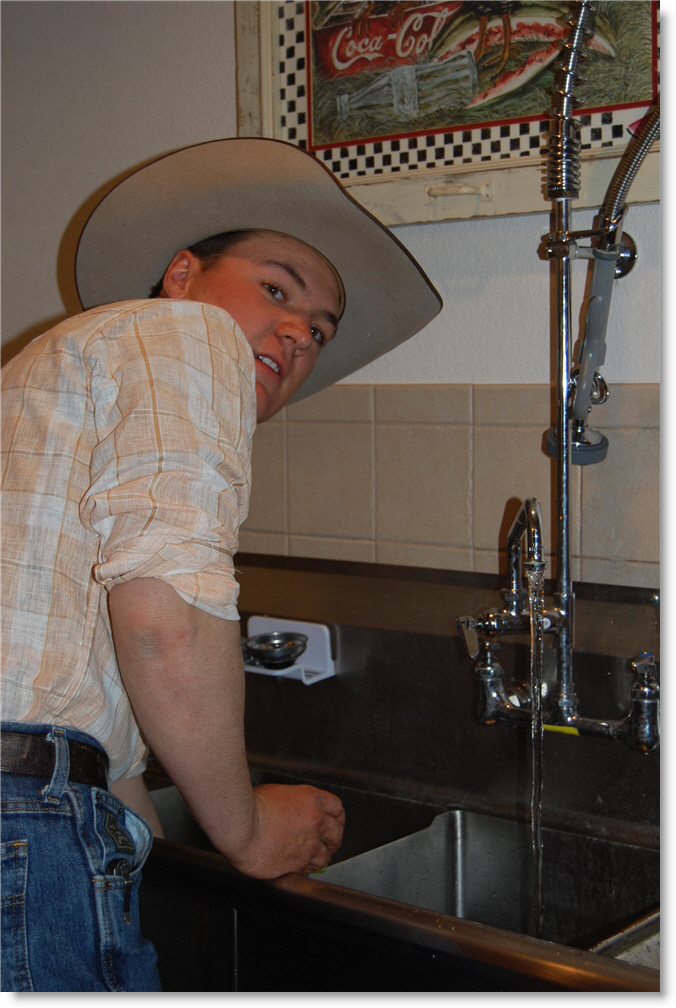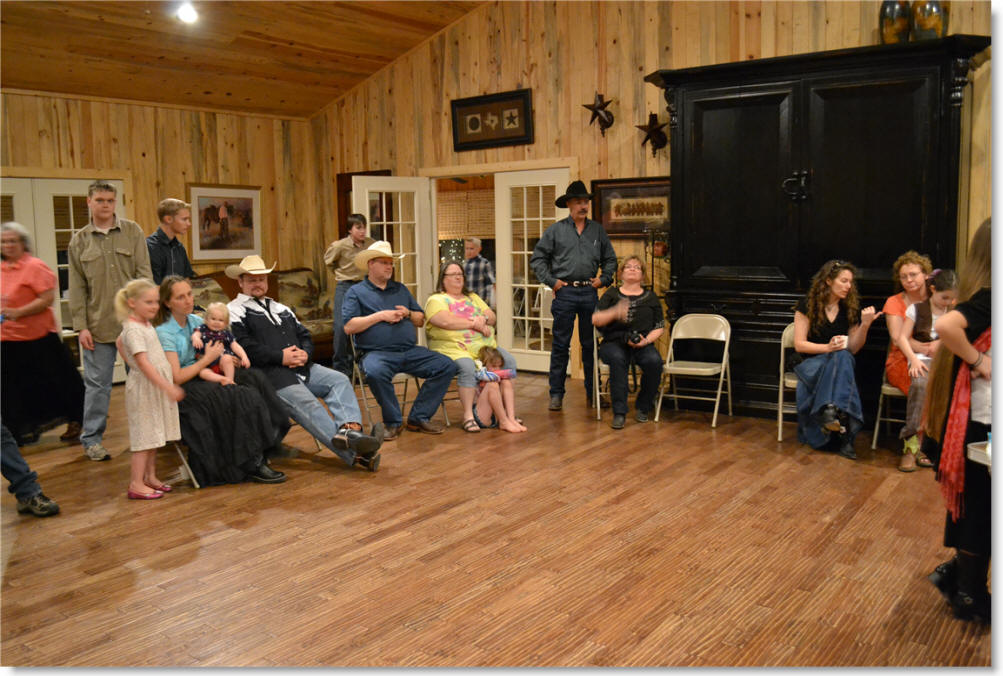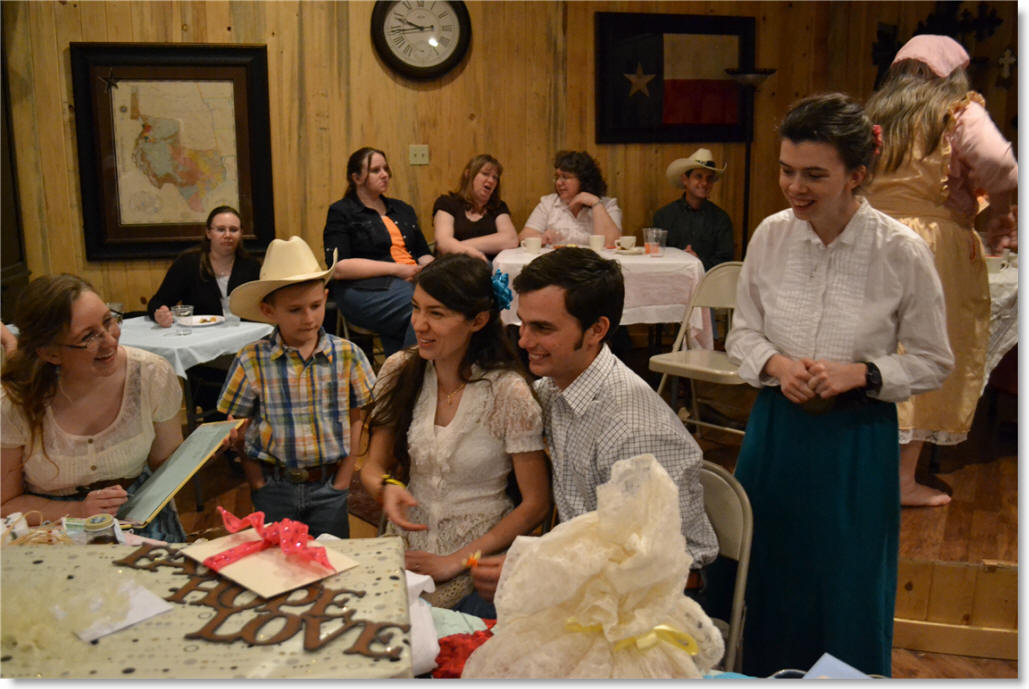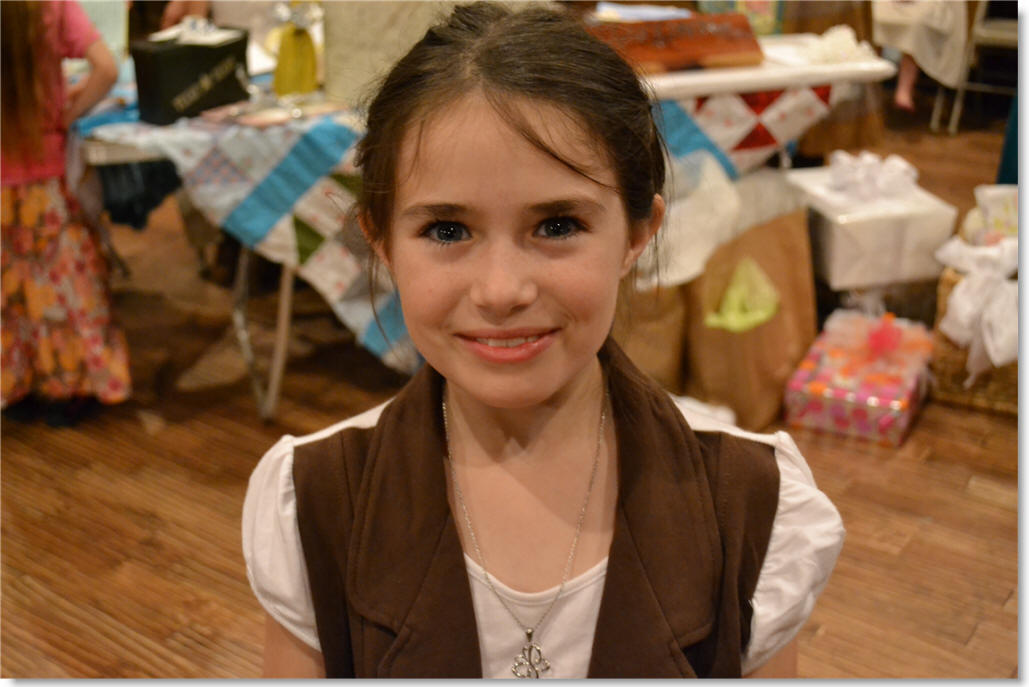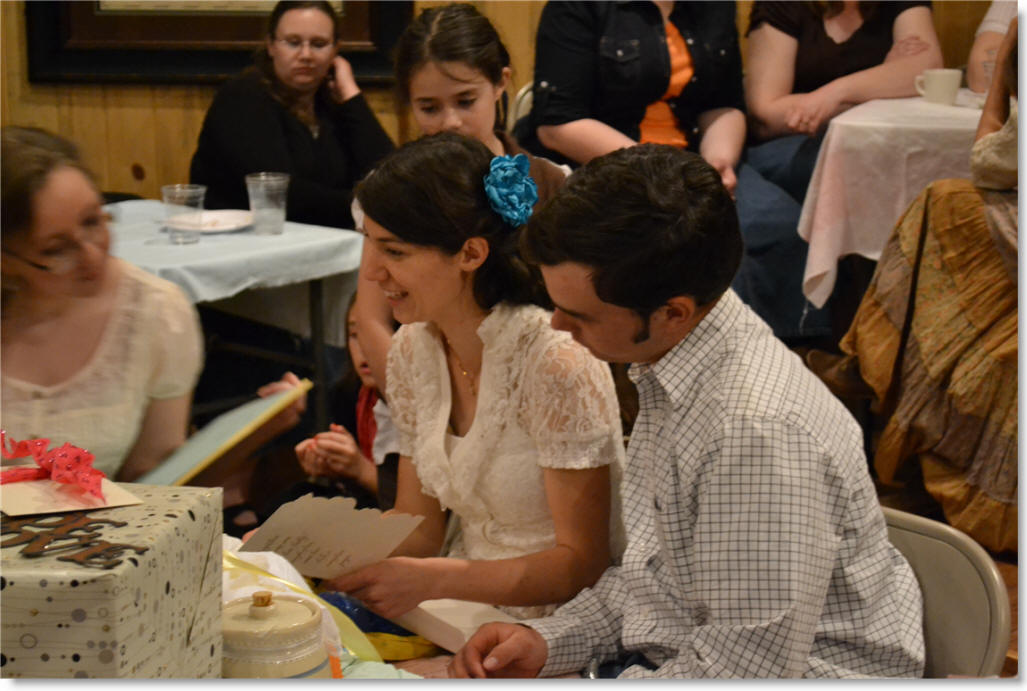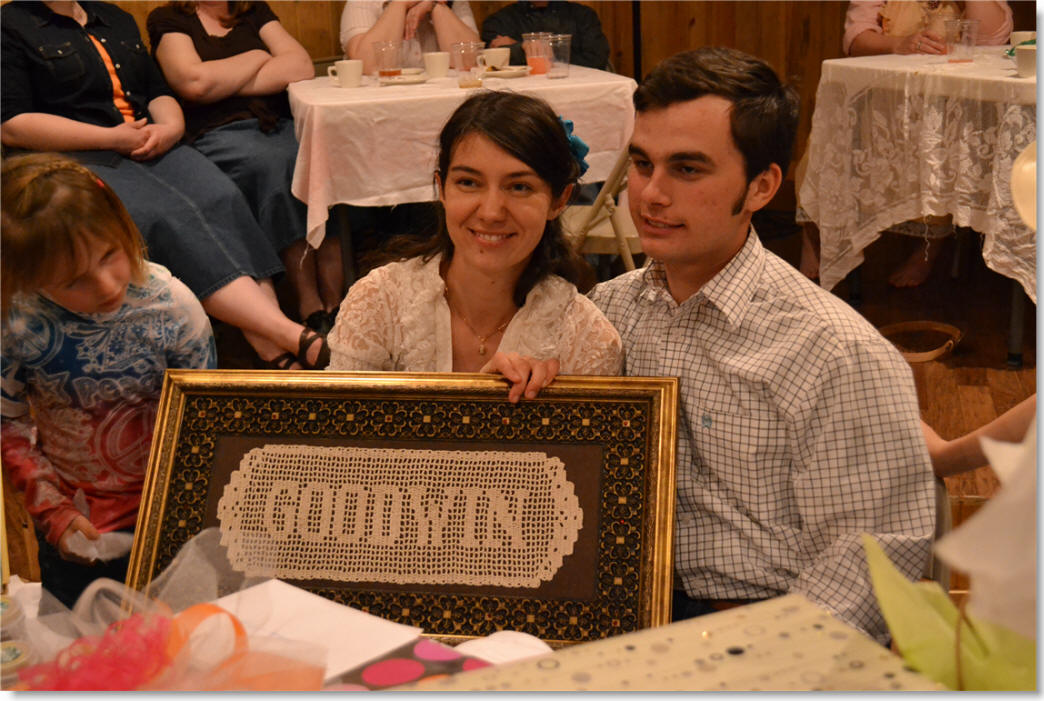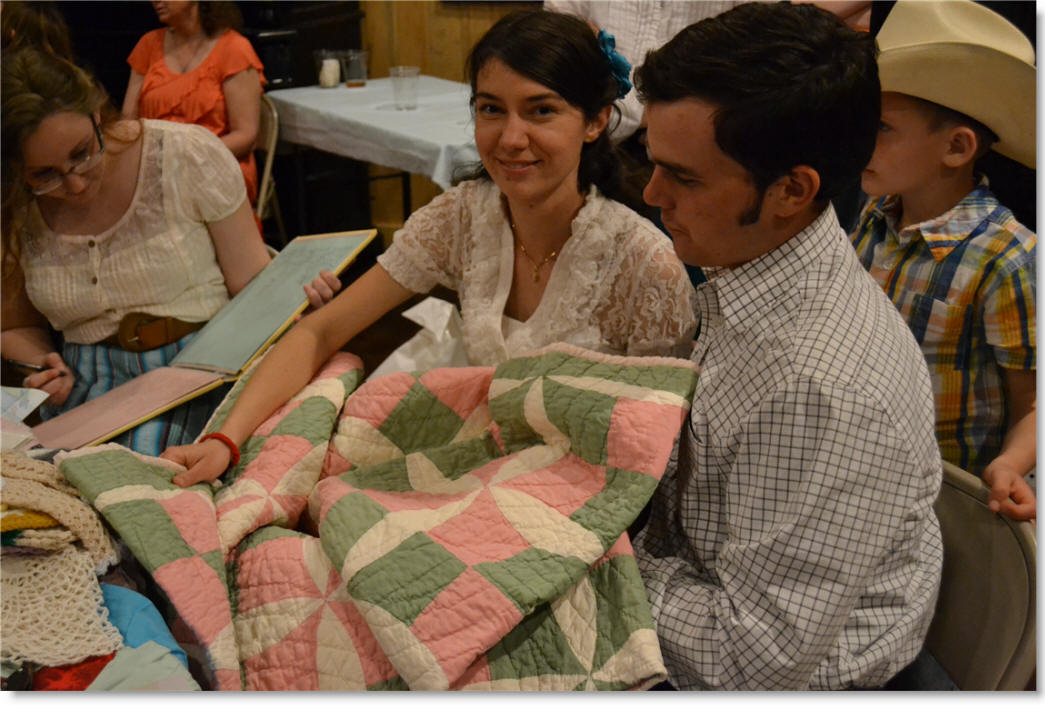 Watch excerpts from the dancing. The video is in two parts.
BBQ Dance part 1 from Shannon Ranch on Vimeo.
Coconut's Ordeal - Right before we left to go to the barbeque on Saturday, we noticed Coconut acting strange. She was coming into Atlanta's room (a place she knows she's not allowed--she usually just sits outside the door if she knows Carolina is in there) and hiding in the closet. Then she'd come out and slink across the room somewhere. I knew that she had been involved in a scuffle with Rusty about a half hour before over a ham bone I'd thrown out to him, so I checked her out for injuries (or thought I did), but didn't see anything wrong. We finished getting ready and were about to leave when Aspen let out a shriek. We all came running to see what the matter was. Coconut's left eye was partially out of it's socket and quite punctured. It looked horrible, bless her heart. Melissa, Jordan's mom, helped us doctor it with what we had on hand (healing salve, silver spray). Why do these things always happen on the weekends? or when you have a big event happening? or both?? Anyway, we made her as comfortable as we could and left for the BBQ.
It was Wednesday before I could get her to the vet. We were pretty sure the eye was lost, and hoped it would slough off by itself, but then I became afraid there might be some secondary infection when she seemed like she had pain in her neck today. The vet said the eye was punctured and the blood vessels torn. He took the eye out and sewed her up. She seems to feel a lot better now.
Pre-Barbeque Activities - What was everyone up to Saturday morning?
Sam, Carolina and Peter were taking a break.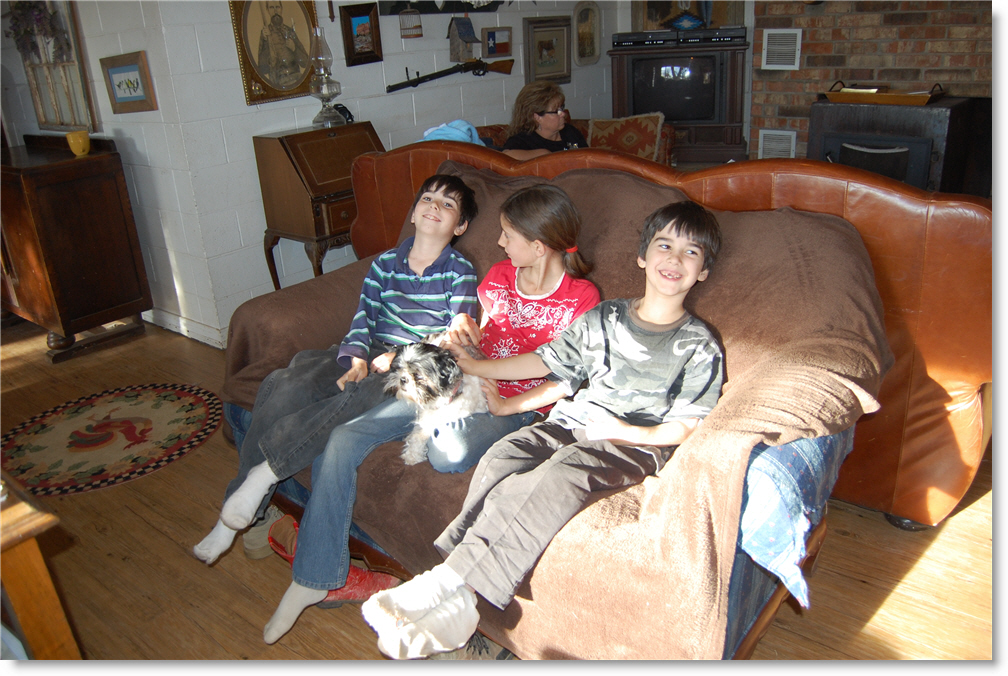 Cim and Daniel were playing around.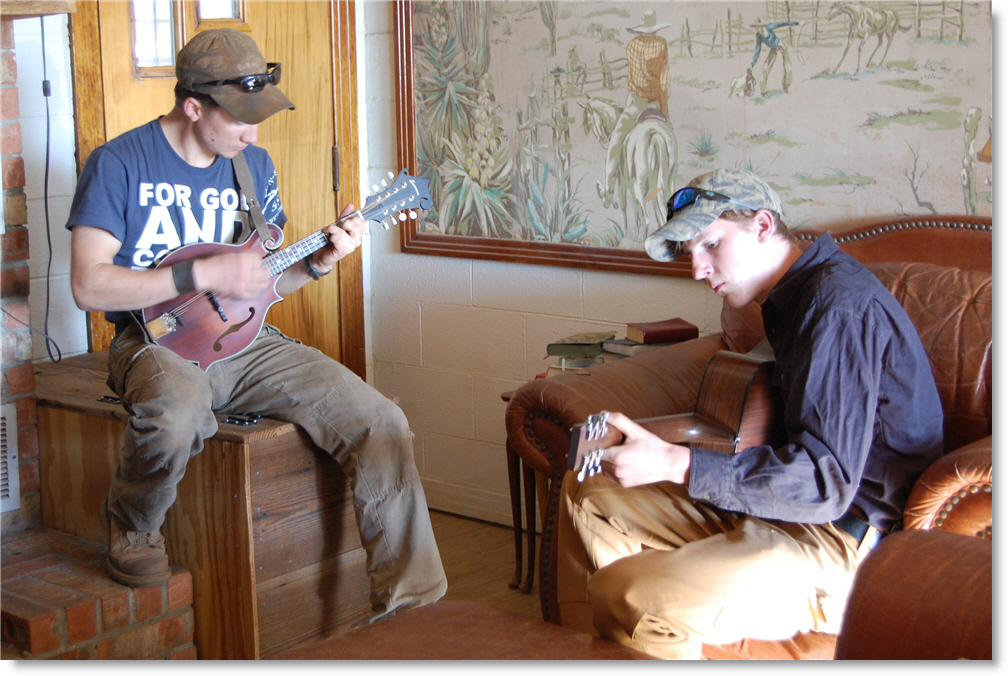 Debra was listening.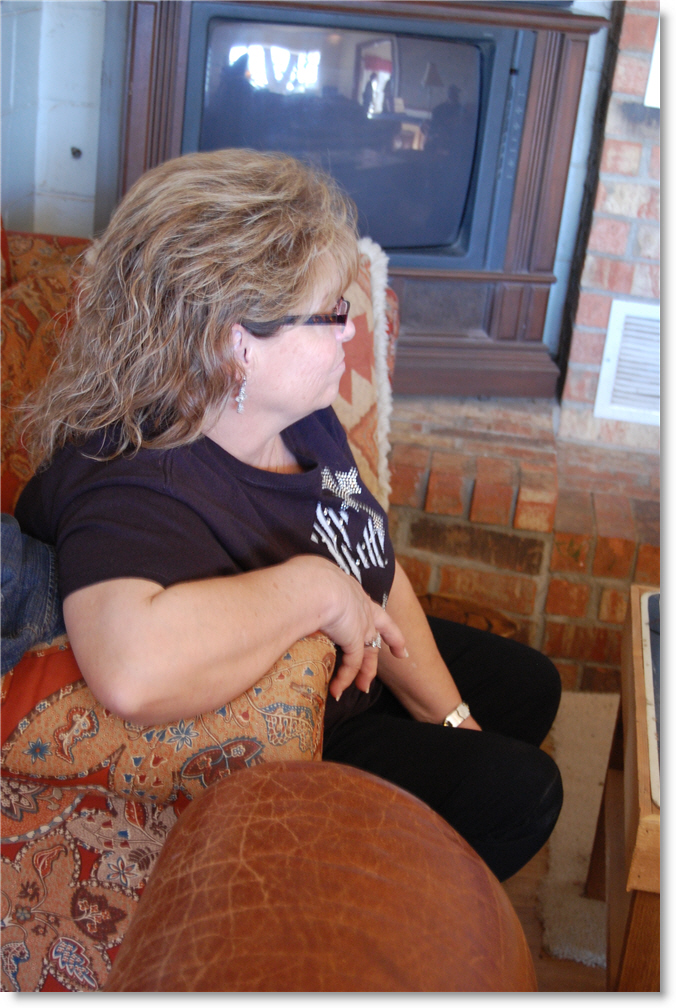 The brunch was laid out...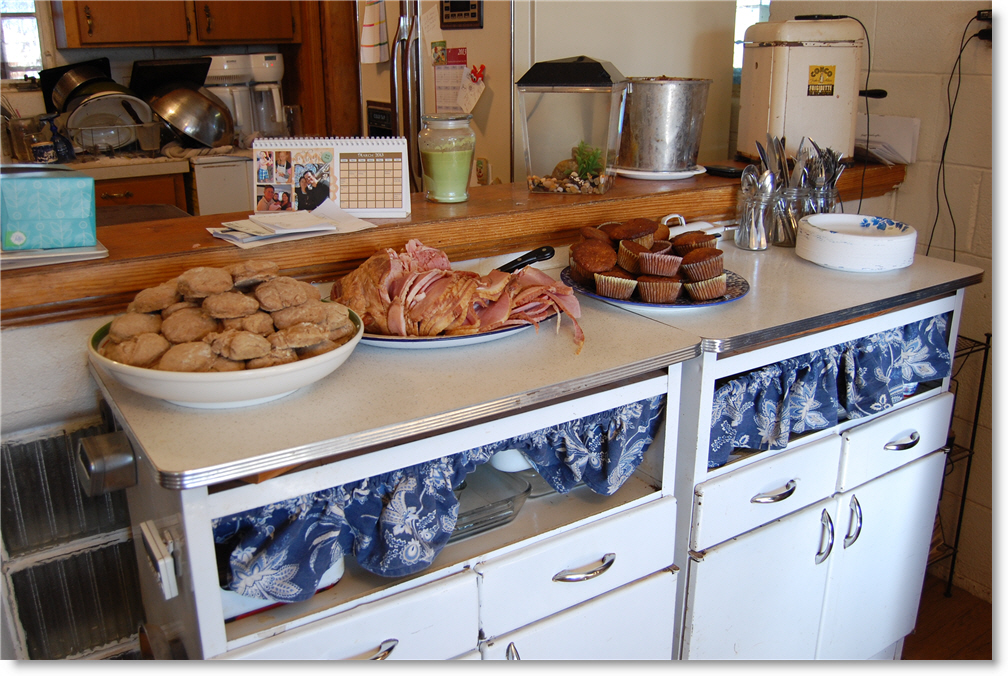 ...waiting on the eggs.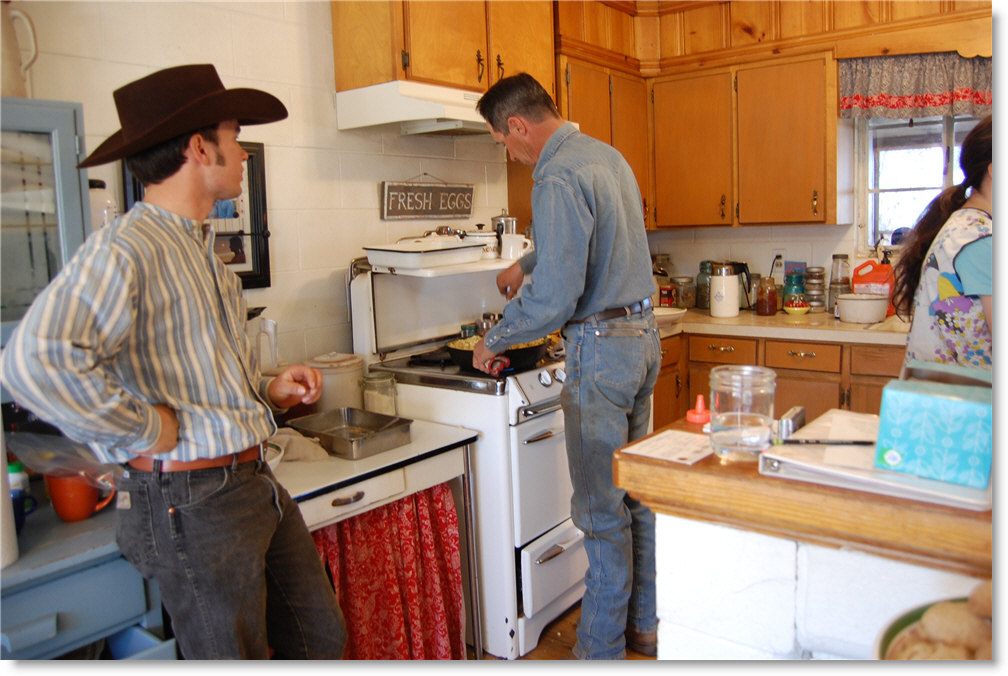 Melissa sees to the coffee.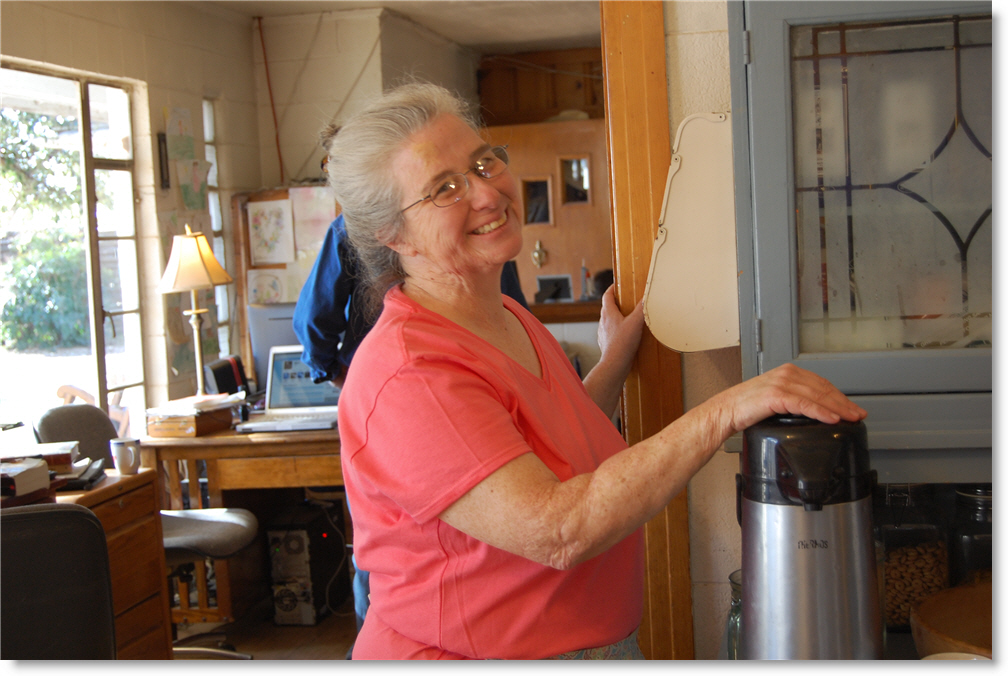 Earlier, Cim and Daniel were trying to fix Cim's lights.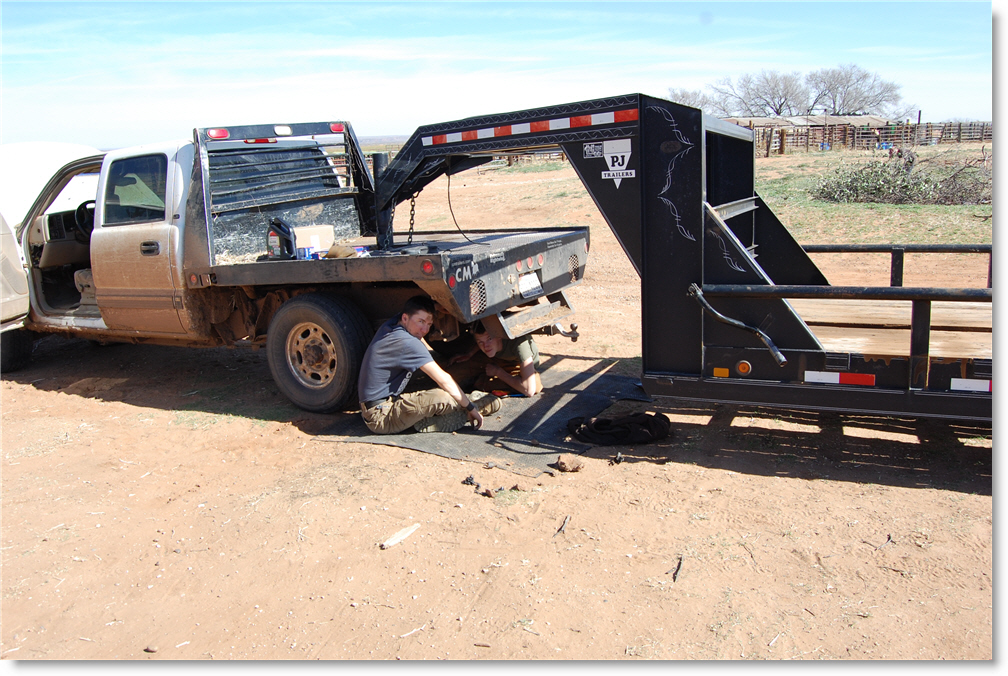 ...and the boys were having fun in the playroom.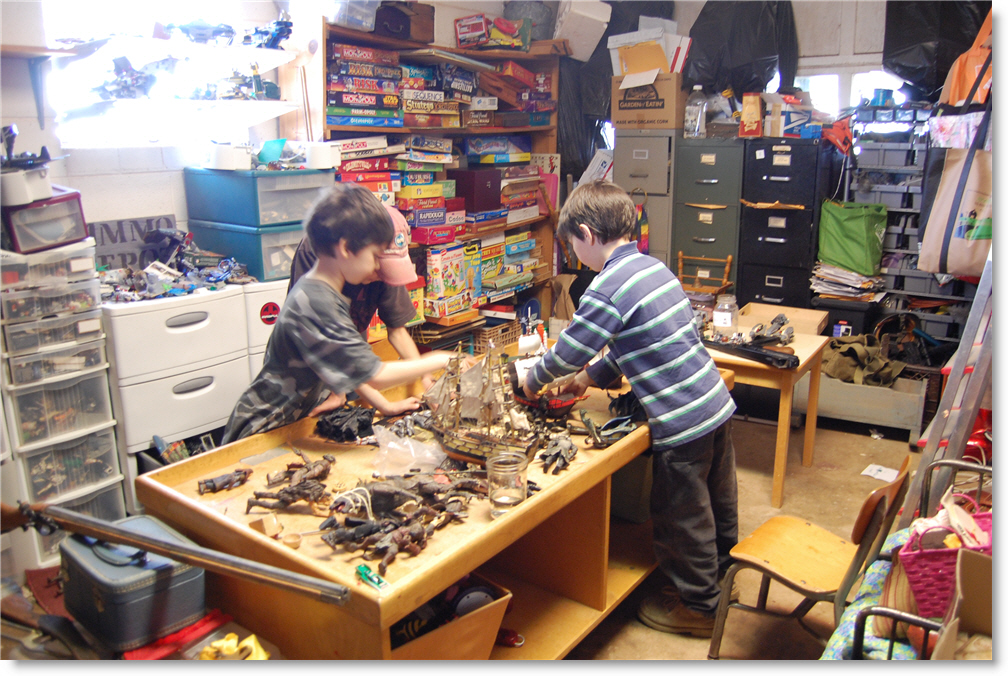 Friday, March 15 - Together Again - Atlanta and Jordan hadn't seen each other since January. Needless to say, when the Goodwin's arrived, there were some happy reunions.
Later, they worked on putting the final touches on their courtship/engagement photo album they wanted to display at the BBQ the next day.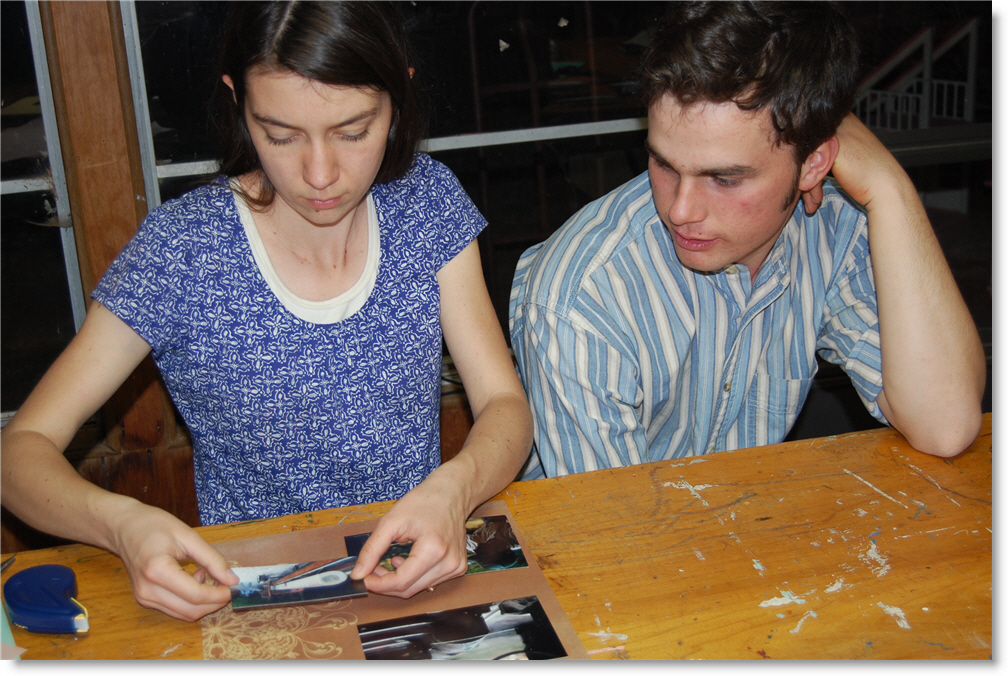 Monday, March 11 - Baking for the Barbeque
Just to be on the safe side, we've been doing some extra baking for the upcoming barbeque.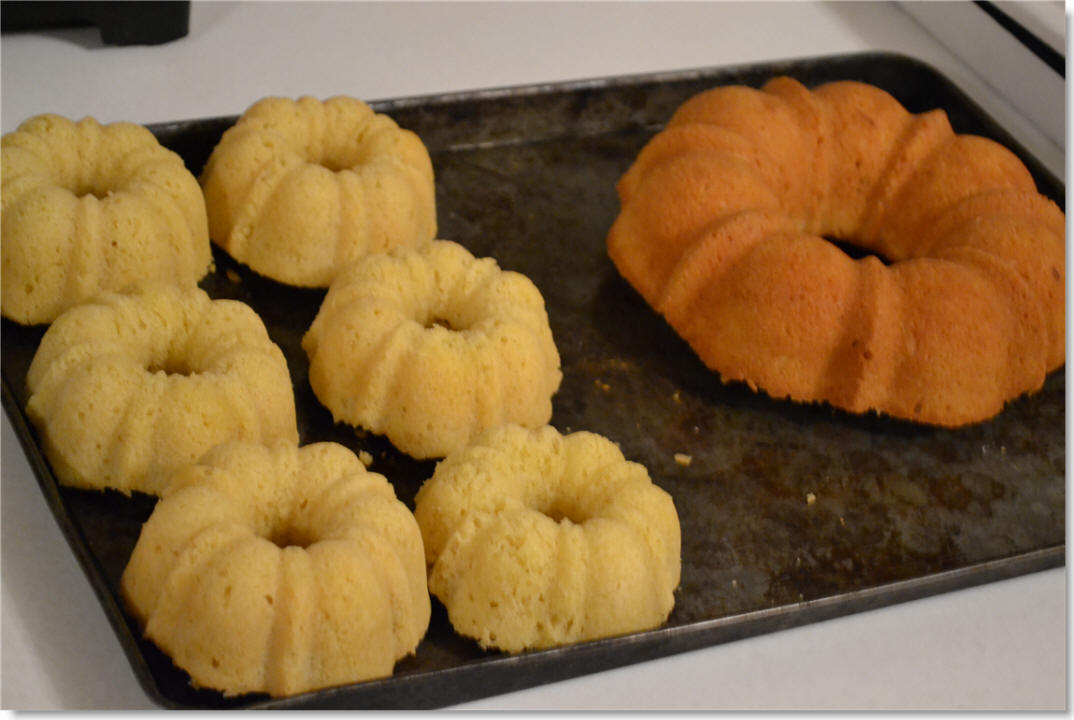 Glowing Sunset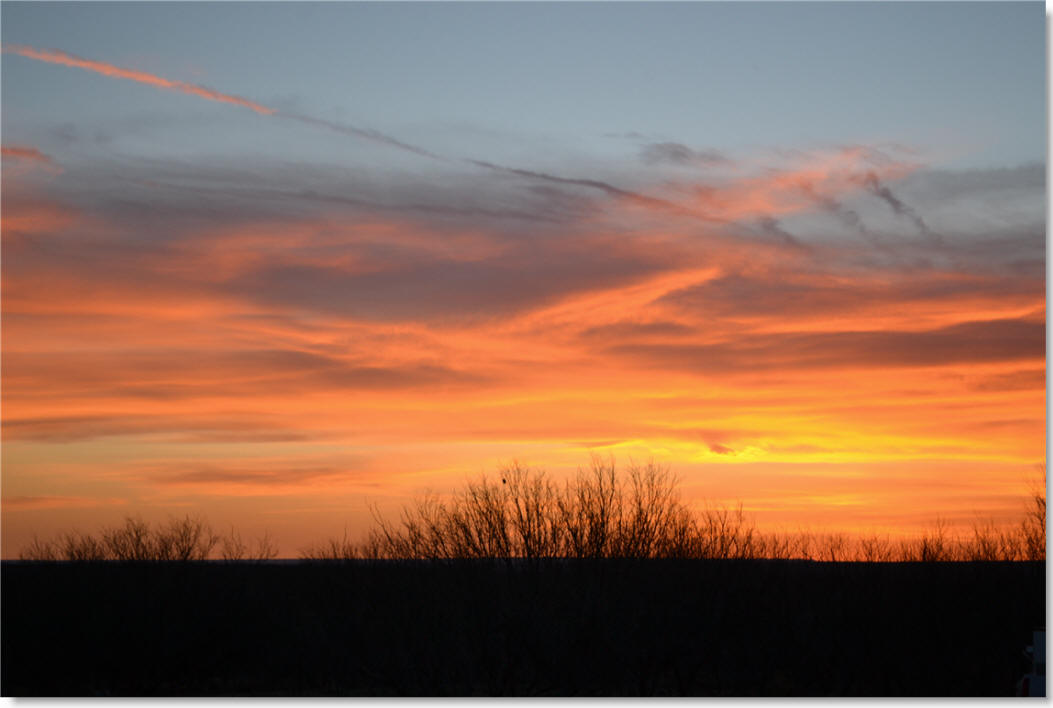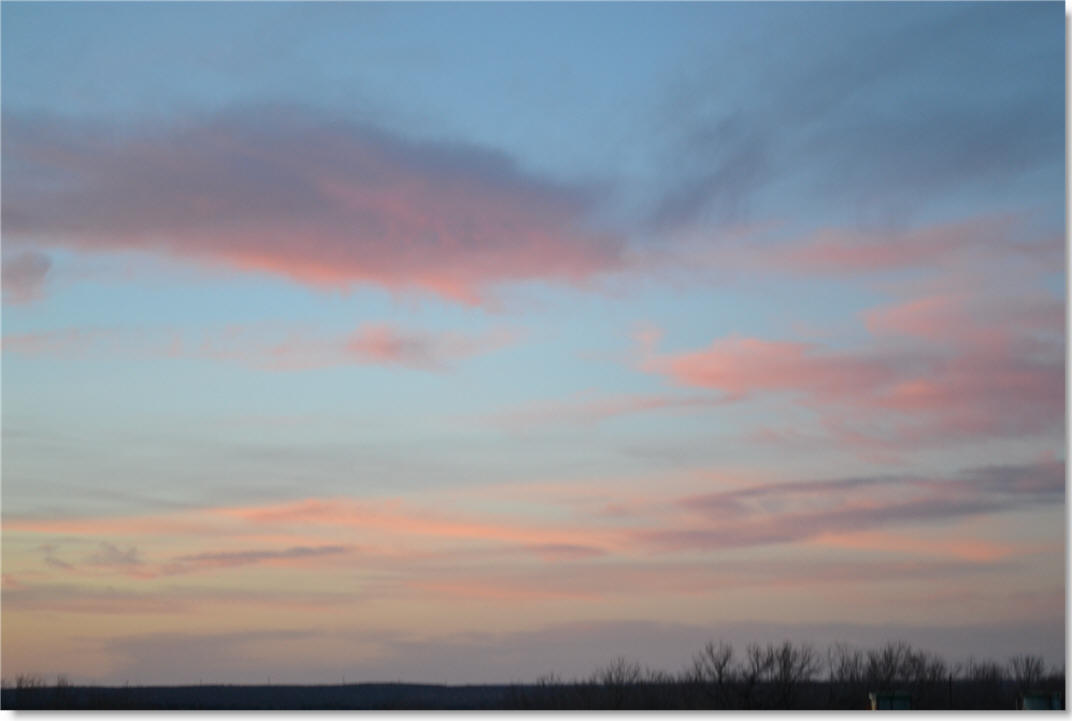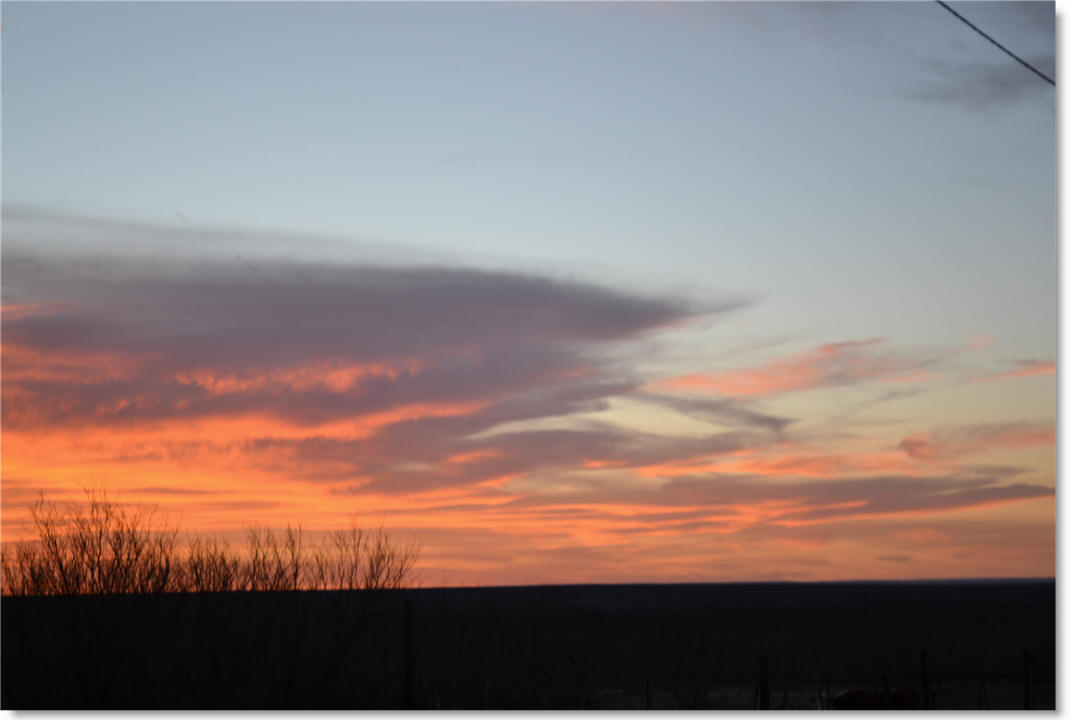 Thursday, March 7 - Much Needed Help - Desarae Phipps offered to come over and stay a few days and help us get ready for the Barbeque and company we were to have.
Experimenting with making flowers from material.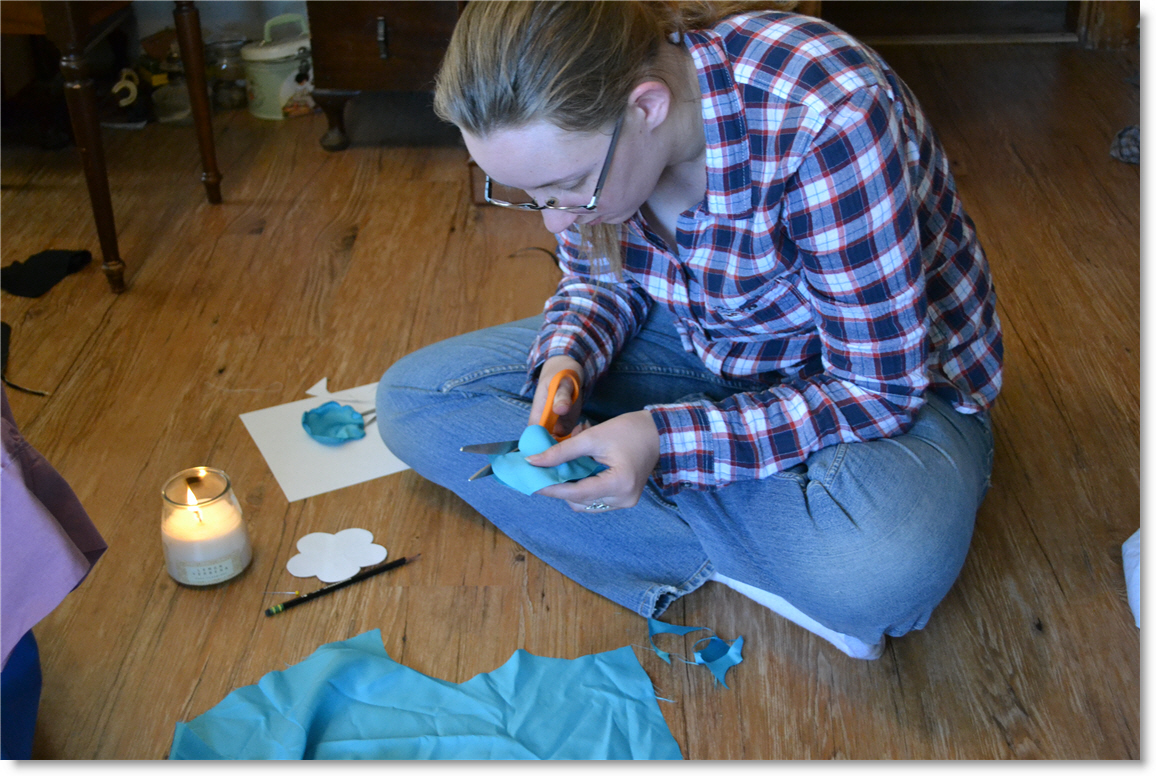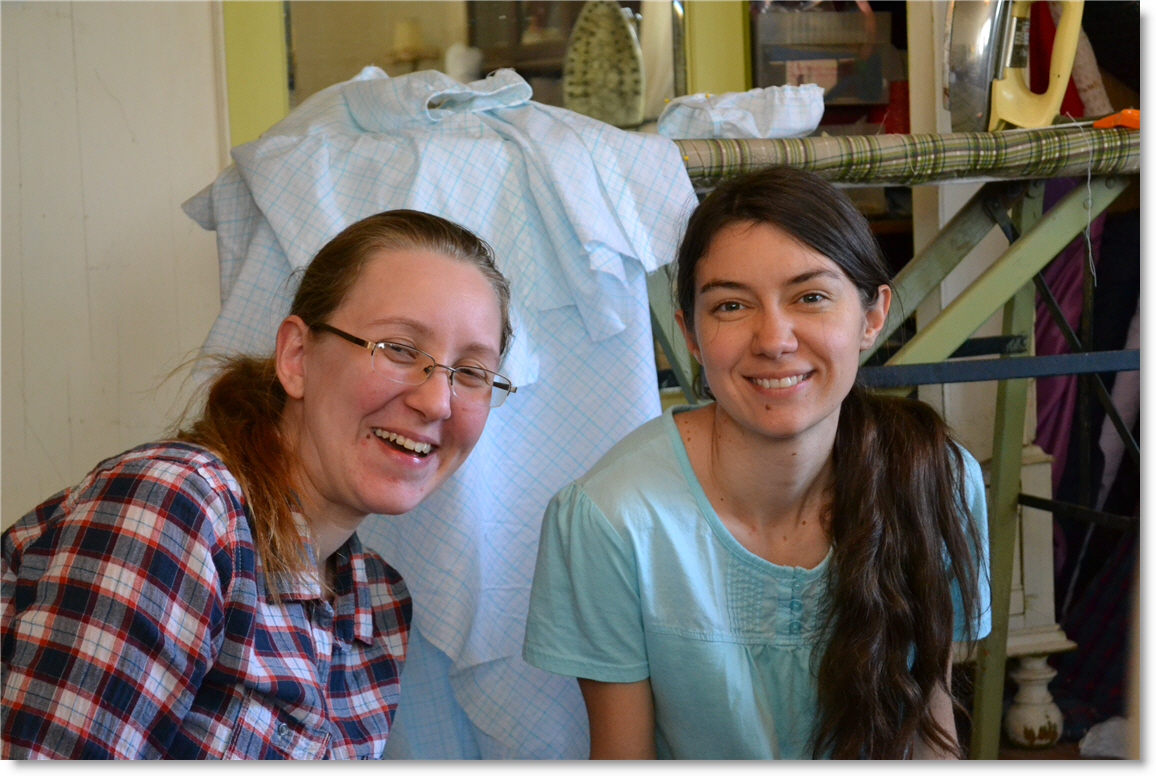 Check out our past news. Just click any link below: