STOP CELL PHONE WELFARE:
Petition To Keep My Tax Dollars From Funding The "ObamaPhone" Welfare Program (click link to sign petition)
How far we've come from the country our forefathers envisioned and for which our ancestors fought and died.
Rampant liberalism without self-government leads to an ignorant lazy electorate that casts its uniformed vote for the politician that promises the most goodies. These voters need the tough love of the Bible-the "just" love of the Bible that is based on justice for all and equal opportunity for all, but not necessarily equality of outcome for all. The kind of love based on the golden rule of "love they neighbor as thyself" and "he that won't work won't eat" . They've never been challenged to use their God-given intelligence and creativity to make something of themselves and to create their own provision in this life instead of complaining that the "rich man" is keeping them down which subsequently leads to sitting around waiting for hand outs and mobbing about. While we whites were raised and taught by our parents to love all the children at school the same and not to ever judge someone based on something as superficial as skin color, apparently their parents were teaching them to hate all white people, how to cheat the system and how to get as much free stuff as the hard-working Americans could provide. Shame, shame, everybody knows your name!
Friday, September 28 - Best Dressed Man Contest - When it comes to being the best dressed man on the Shannon Ranch, some types just don't quite cut it. . .
For instance, these Wall Street types; can you see them getting dirty? ...and what's up with the pants two sizes too small? They're just asking for a rip out if they bend over to pick up sacks of feed or concrete. Tsk, Tsk, Tsk.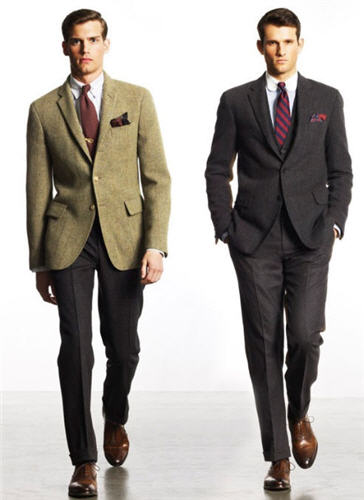 How about this European rich boy? He's never worked a day in his life, obviously. He's going to be a lot of help branding calves...NOT. (...and really, can their grass be THAT green? Who are they kidding?)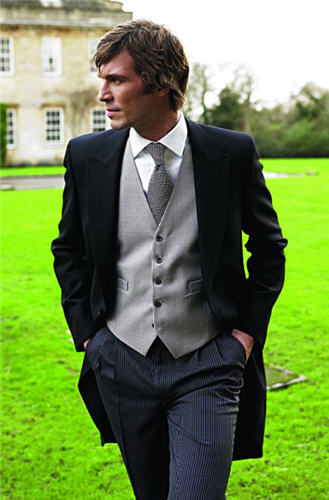 Now here's a likely candidate. Hmmm...I don't think he'd be much help if you needed a tire changed...might get that pretty suit a bit dirty.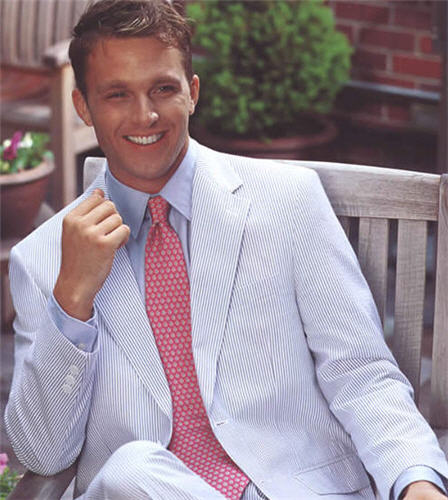 The WINNERS!
Now, this is the way REAL men dress for success. They win hands down. Not afraid to get dirty and ready to do real work. In fact, they have been doing real work all day.
Nathan's modeling the latest in welding attire complete with shabby chic leather gloves and sporting a new green welding cap. Laredo has just returned from a long day pulling wells full of muddy water and has even had his right sleeve ripped off by the well truck lift. It's sure to become the newest fashion craze. Cimarron's shown wearing the very smashing new look, Rough and Ready-to-wear. Thanks guys for all your hard work! You'll be thrilled to know you've won the grand prize--a gift certificate for that special wardrobe ensemble you've been wanting from Tractor Supply! Woo! Way to go!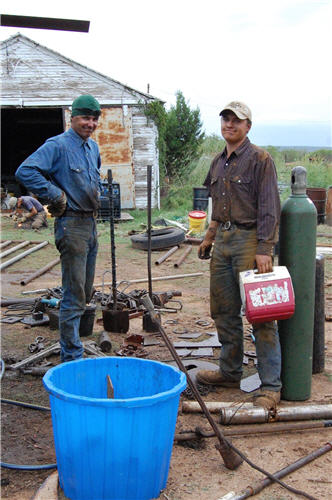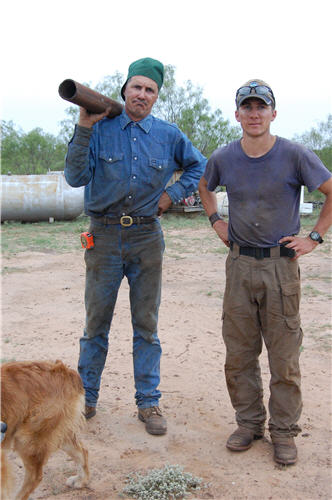 Please watch this video and pass it on to your friends!
Wednesday, September 26 - Rain Moving In - The weatherman finally got it right! Rain clouds moved in this evening and stayed through Thursday, bringing a couple of inches of much-needed rain.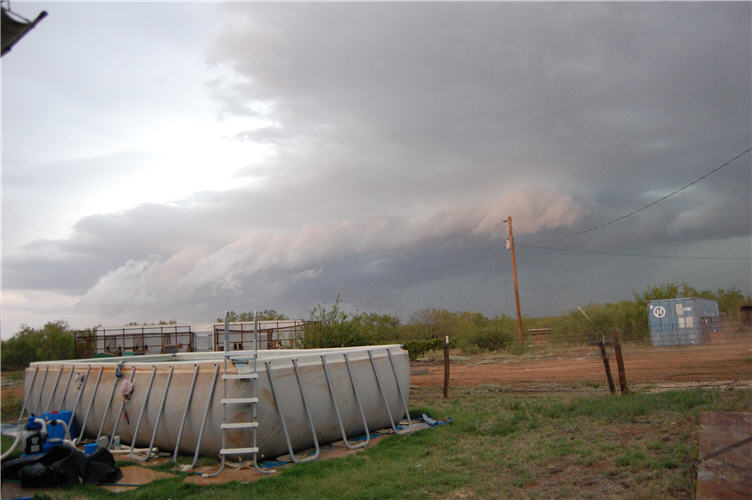 Three waterdogs found their way into the sunroom (through a crack under the door) last night. Carolina and Stockton had quite a fun time playing with them.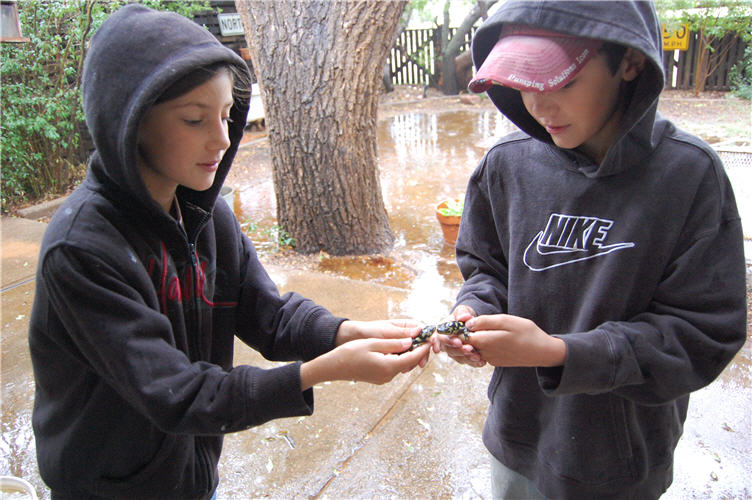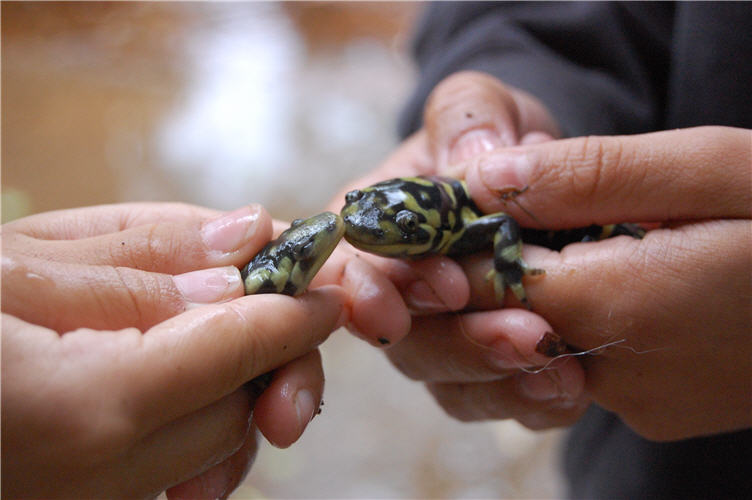 The day's end, a beautiful sunset.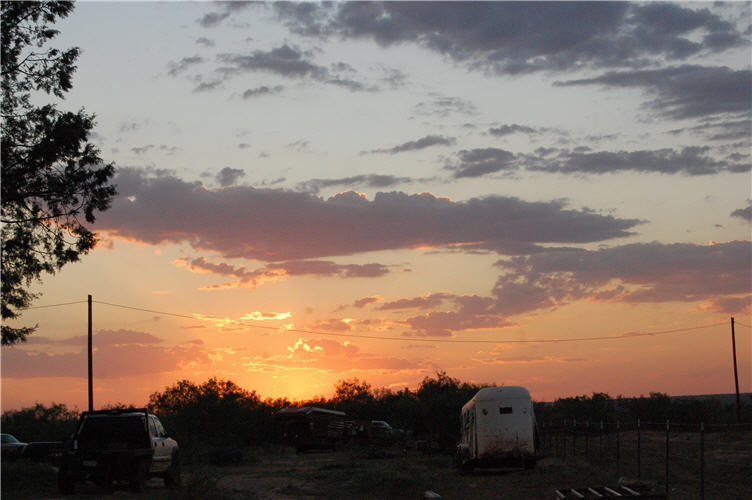 Tuesday, September 25 - Gorgeous Storm Cloud Alert - One would be pretty hard-pressed to find any finer storm cloud pictures than these. We hoped for some rain but it went south, east and north of us tonight.
Storms to the north.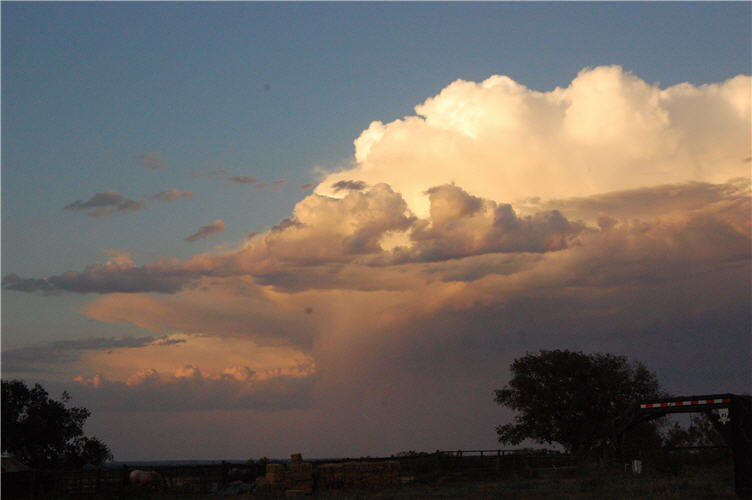 Storms to the south.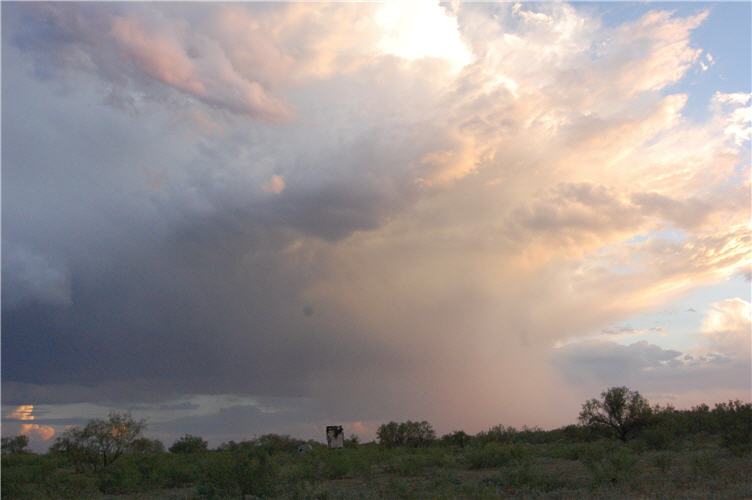 Storms to the east.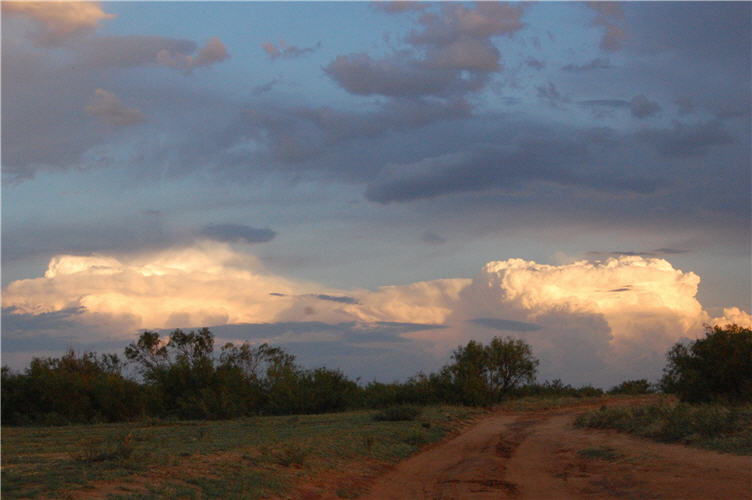 Monday, September 24 - Two Modest Pictures
More morning glories eagerly blooming.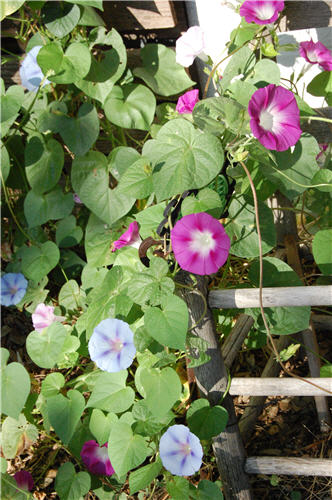 To borrow a phrase from Hank the Cow Dog, this is a "faithful dog, waiting patiently" and glad to have his people home.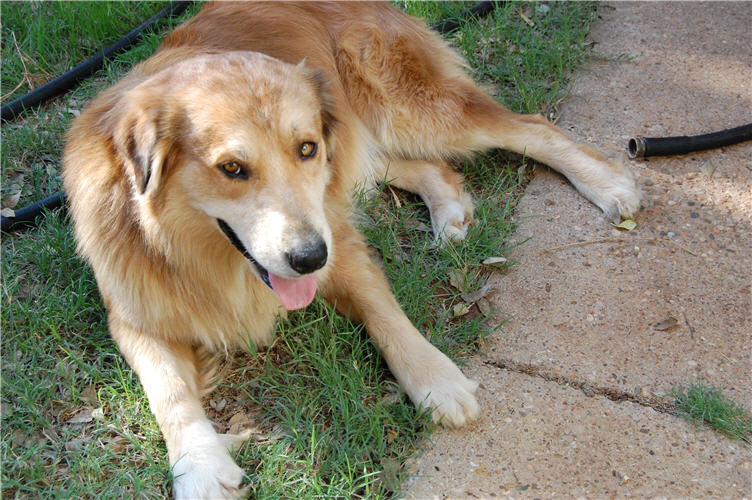 Sunday, September 23 - Pixie Training - Sounds like a prequel to a Tinkerbell movie doesn't it? The Pixie in question is a young horse, however, the last baby of our much-loved Dixie who died not too long ago. (See Pixie's First Run video here.) Nathan and Atlanta spent some time sacking her out and getting her used to the feel of a saddle.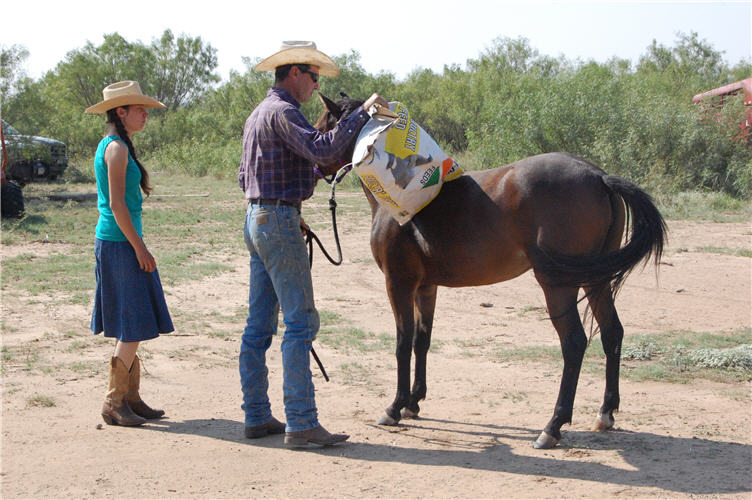 Diminutive and sweet natured, she's sure to make the perfect ladies riding horse.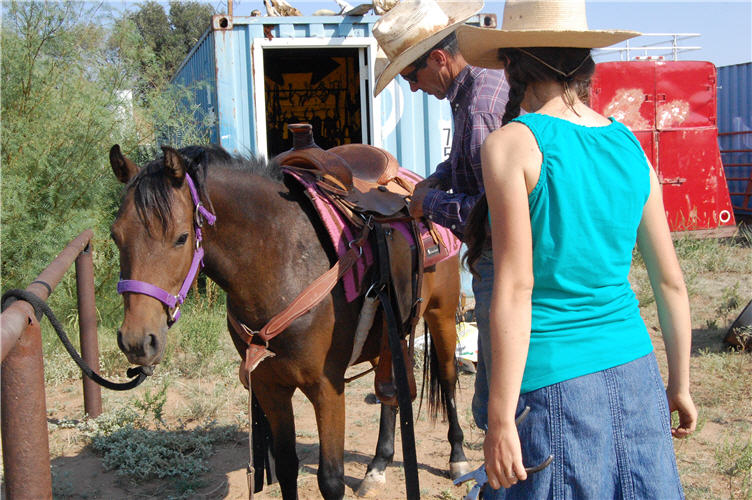 The Week of September 15 - 22 - Elk Hunt 2012 - This year the guys let us tag along on their annual bow hunt in Colorado. Everyone had a great time, although we did have a few sick days spread out amongst several campers.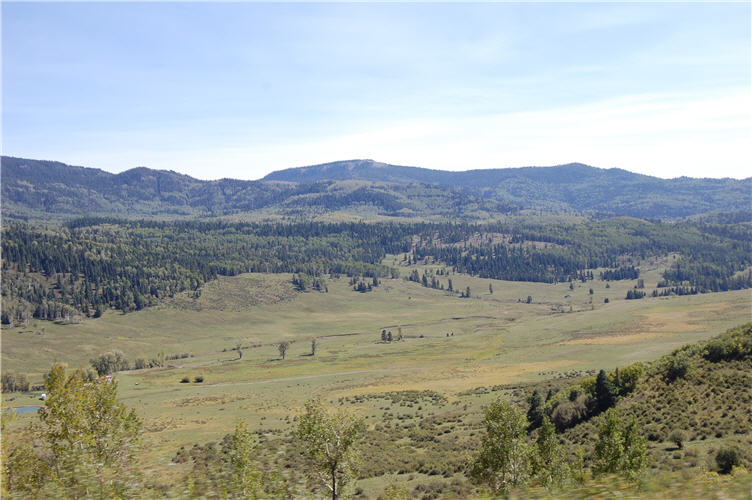 It took three rigs to haul everyone and all our gear and horses to the mountains. (good thing gas is so cheap)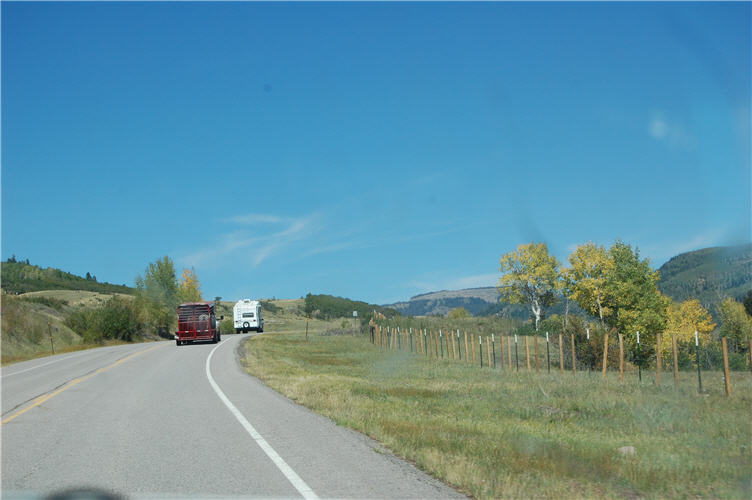 One of these days we're going to ride this vintage train that goes from Chama, New Mexico into the mountains of Colorado.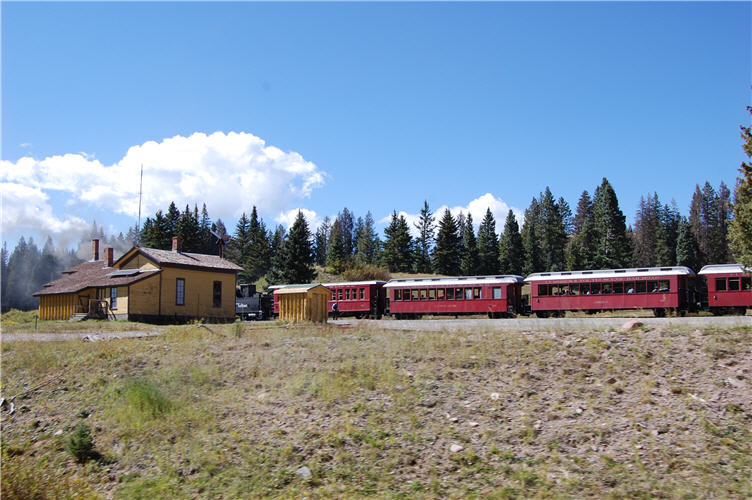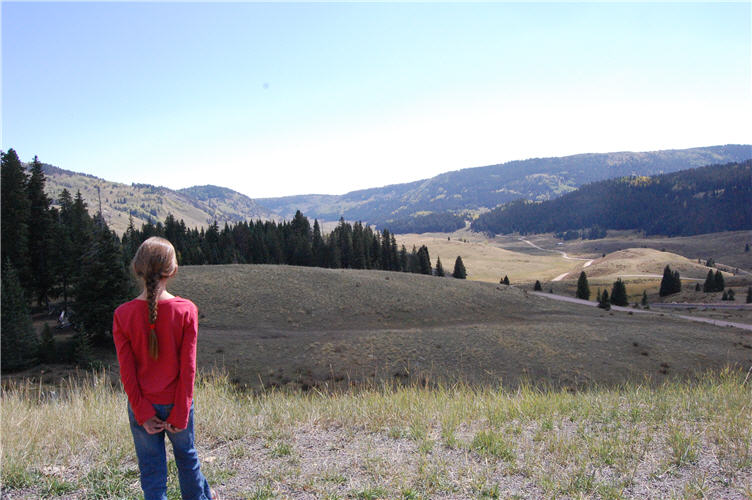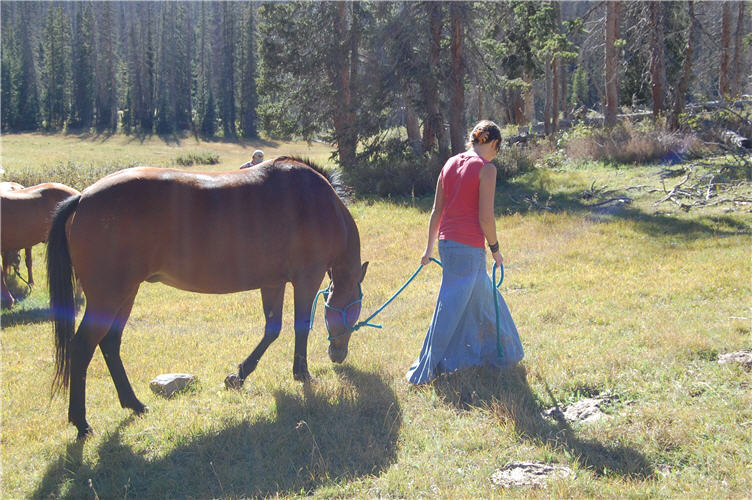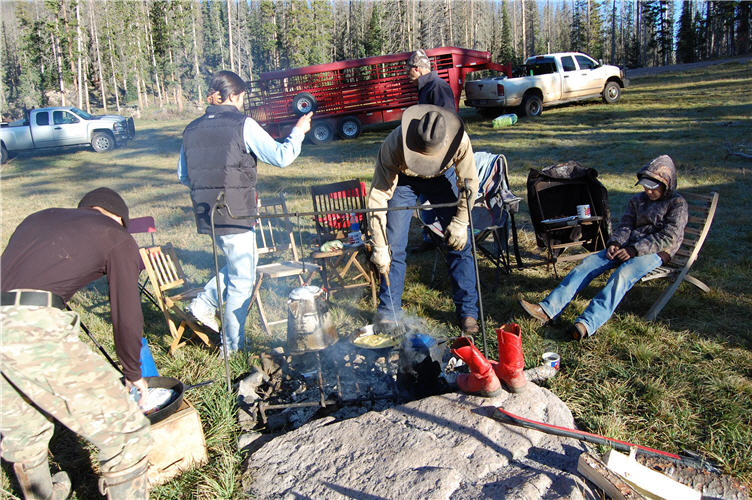 First breakfast in the mountains.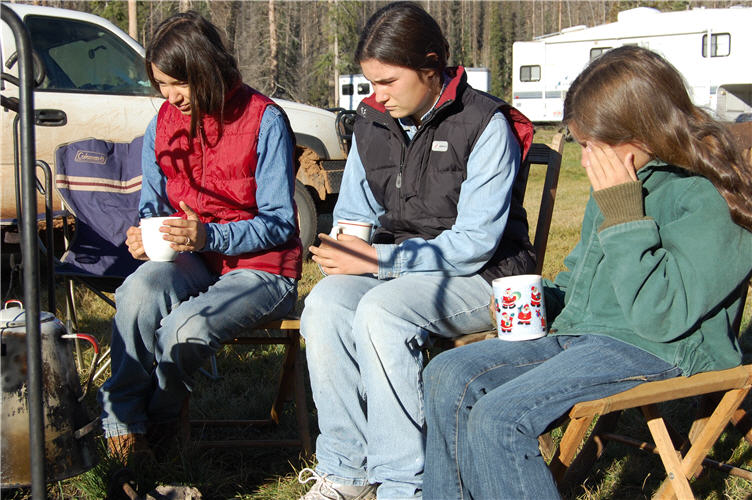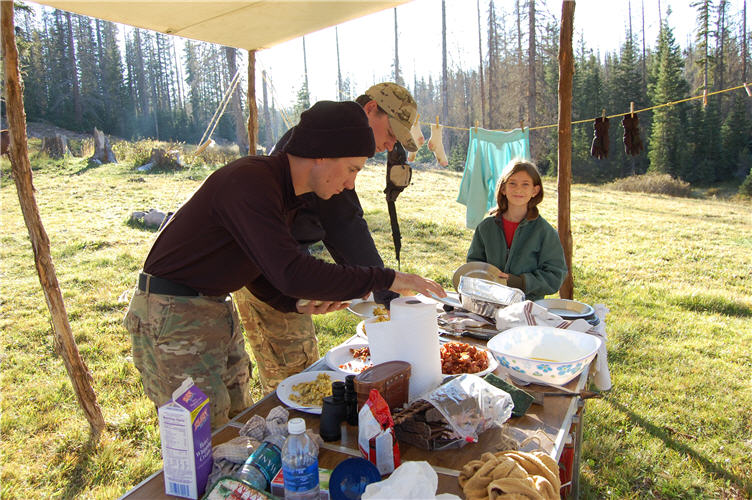 Beautiful mountains of the Rio Grande National Forest.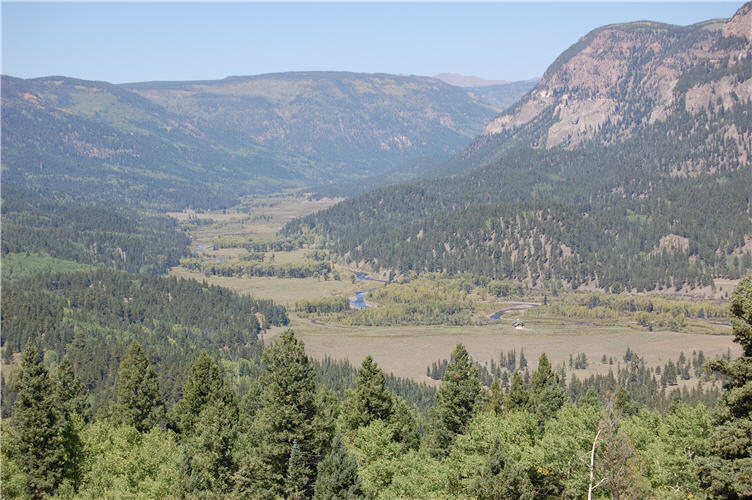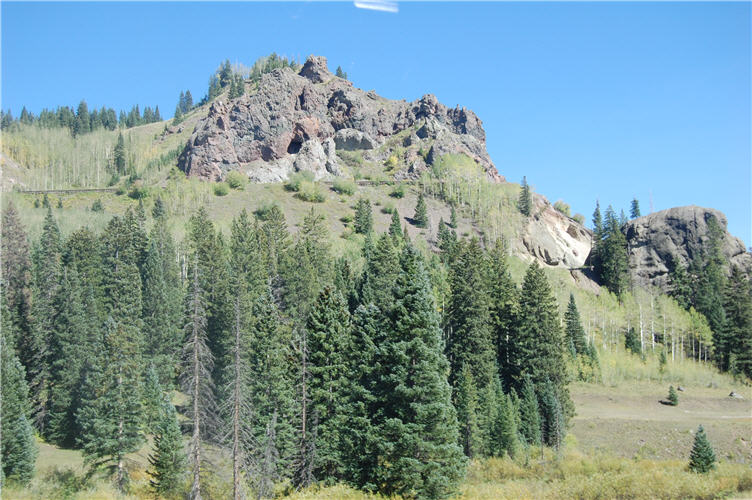 Uncle Chris helping Stockton fish for brook trout.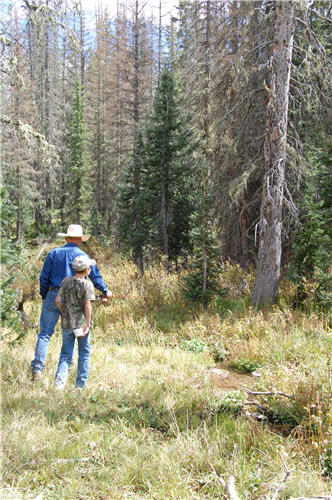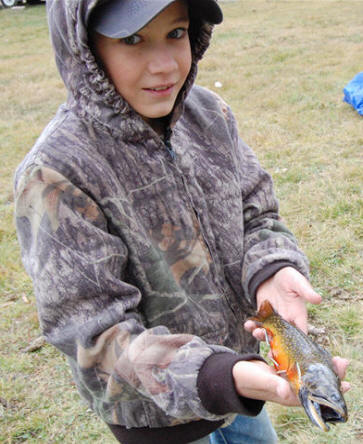 We scouted a little at a place called Spruce Hole.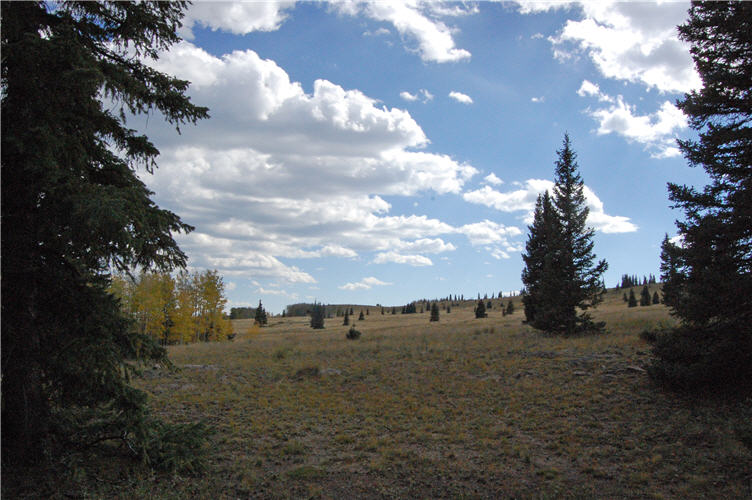 Nathan and Windy celebrated their 25th anniversary on this trip.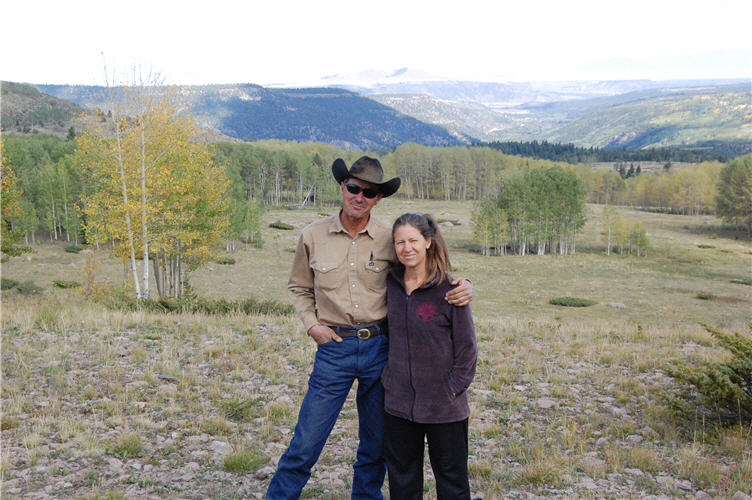 Just for fun, here's a few "never before seen on the internet" shots of that day 25 years ago.
The ceremony took place at 5:00 pm at Roaring Springs, TX on a hilltop overlooking the South Pease River.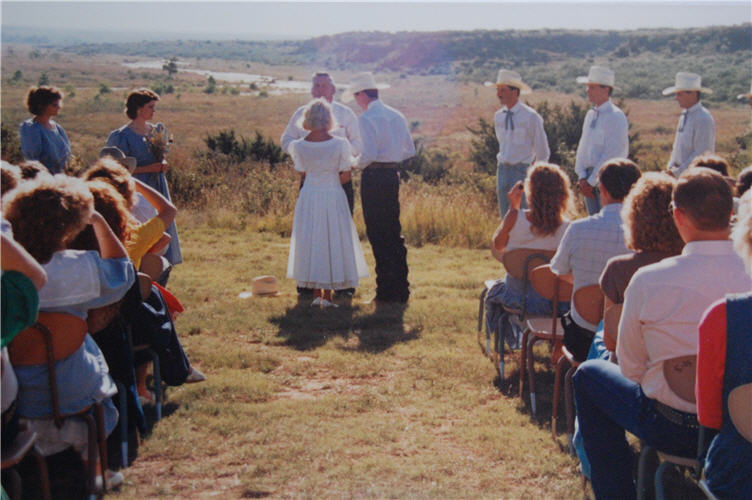 Our attendants: Sunny Rainey (Tidwell), Julie Johnson (Bryant), Misty Rainey (Pringle), Jennifer Darling, Kayla Pringle (Gibson), flower girl-Audrey Pringle (Hyland), minister-Billy Joe Whitaker, Steve Johnson, Danny McDaniel, Steven Shannon, Chris Shannon and Wylie Shannon.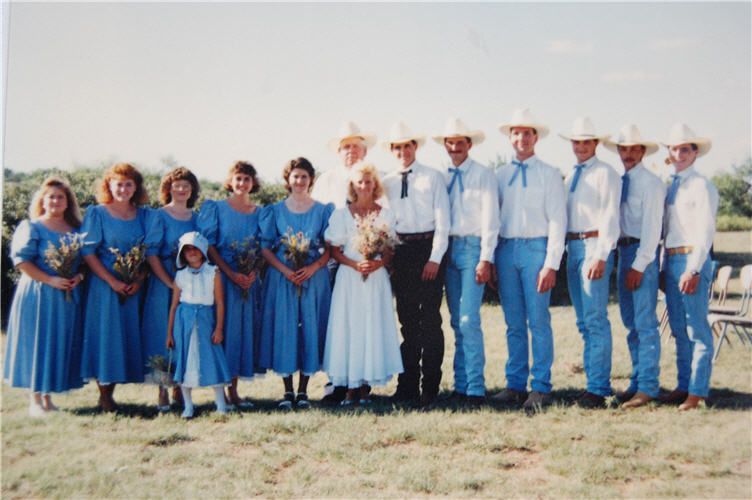 BTW - congrats to the flower girl who just had her second child!
Windy's parents, Jay and Joy Rainey put on a fantastic BBQ supper. Mom also made all the girl's dresses including the wedding dress.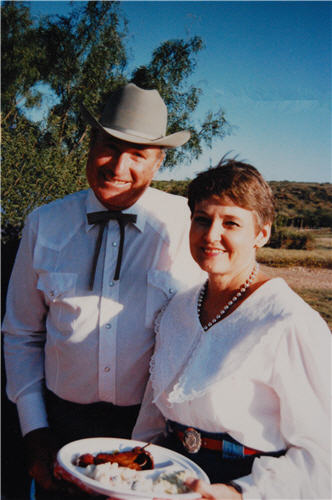 Windy's sister, Misty, made a pile of pound cakes to serve with strawberries and cream and decorated these display cakes to match the bouquets that the bride's maids carried.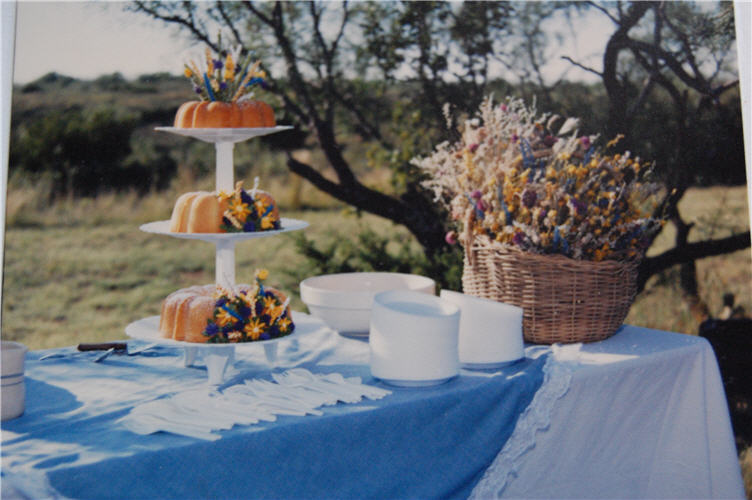 Nathan's mom, Georgia (middle), provided a delicious rehearsal picnic dinner earlier in the day.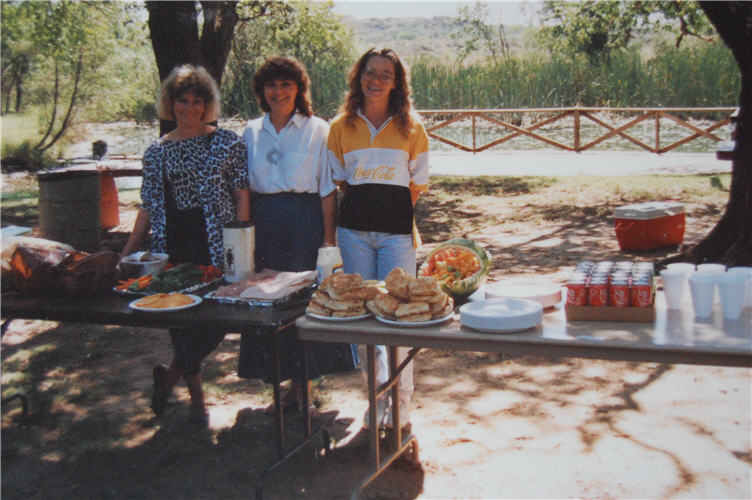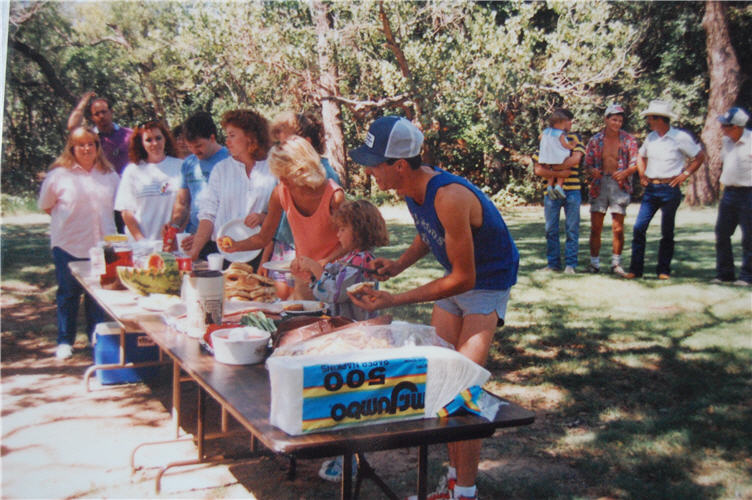 ...and that's the way we do it here in Texas!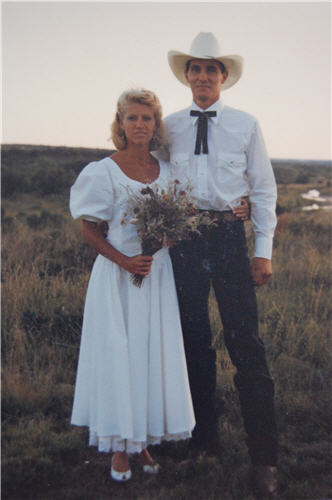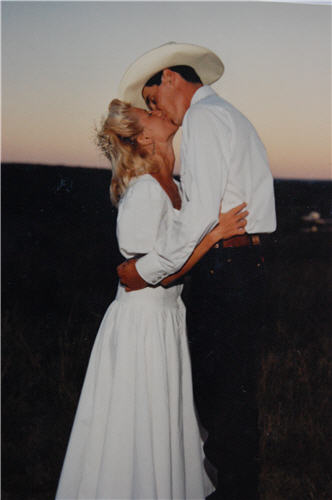 ~and now, back to the mountains...and September 2012...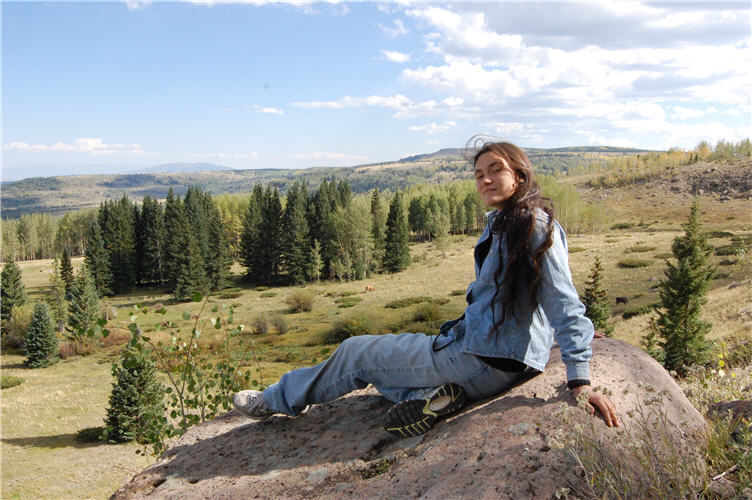 Our humble camp in the Trujillo meadows.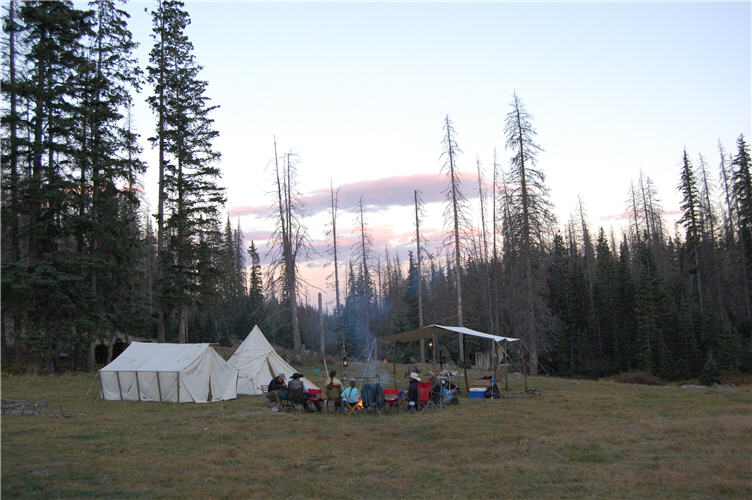 Windy gives Carolina a few pointers with her water color painting.
It turned out so cute. She mailed it to her friend Elaine Phipps.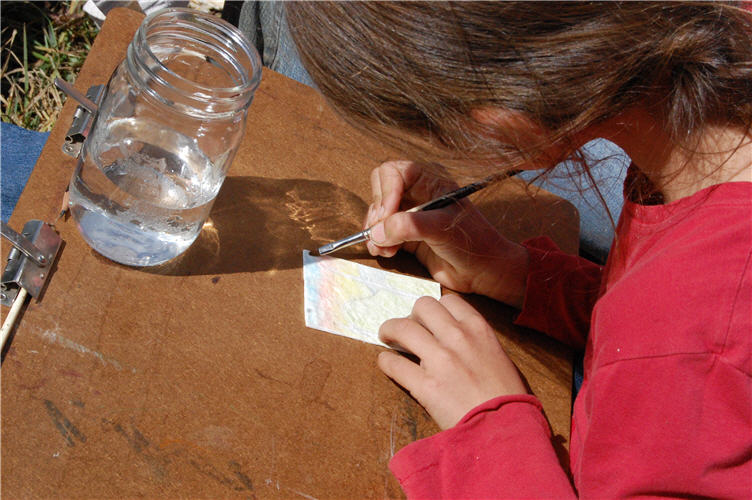 Windy painted this scene.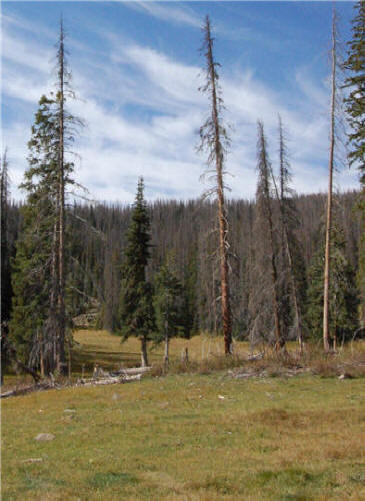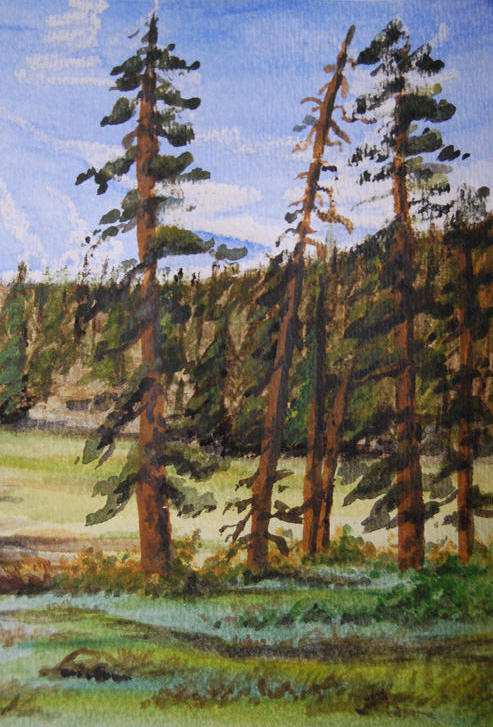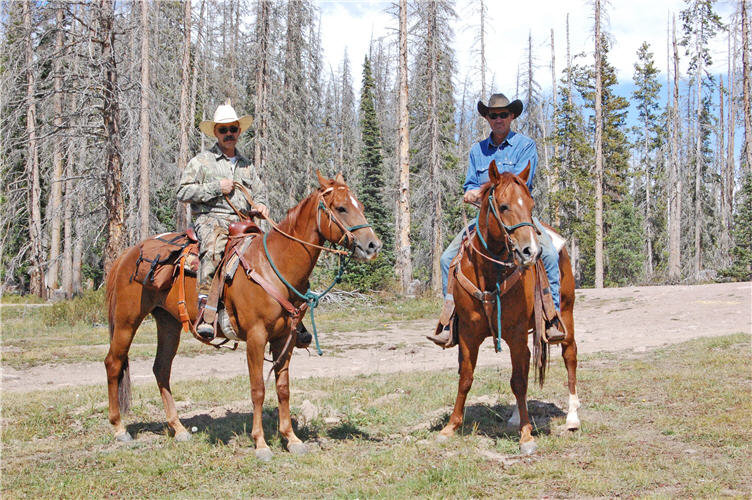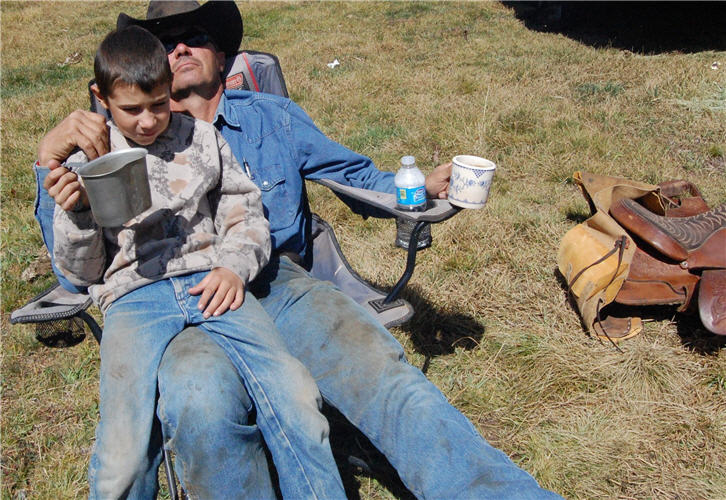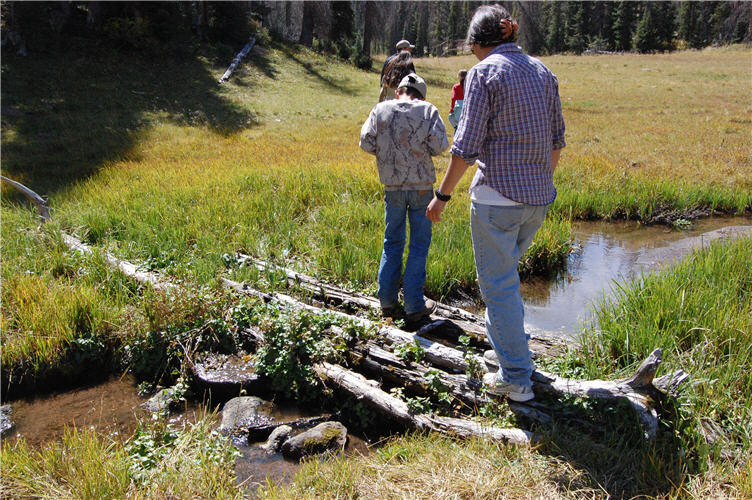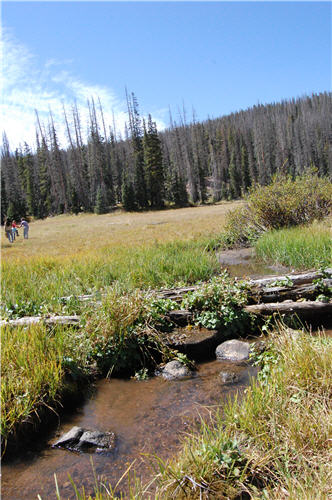 One day we took a little walk to explore near our camp.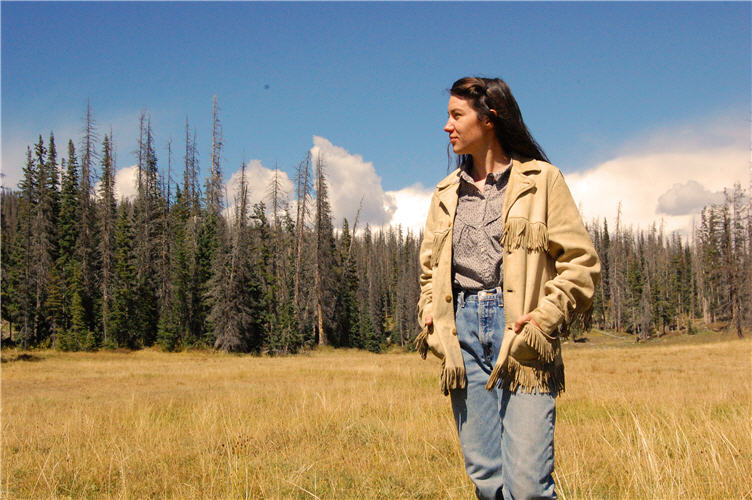 The boys took their bows just in case.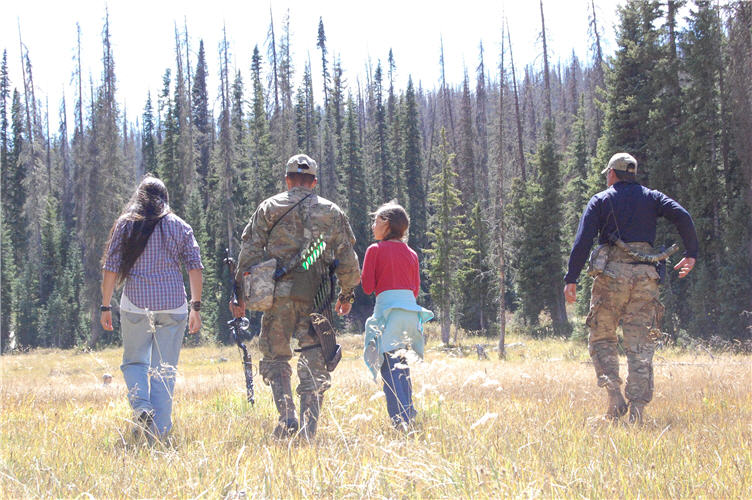 Looks like this is the final showdown.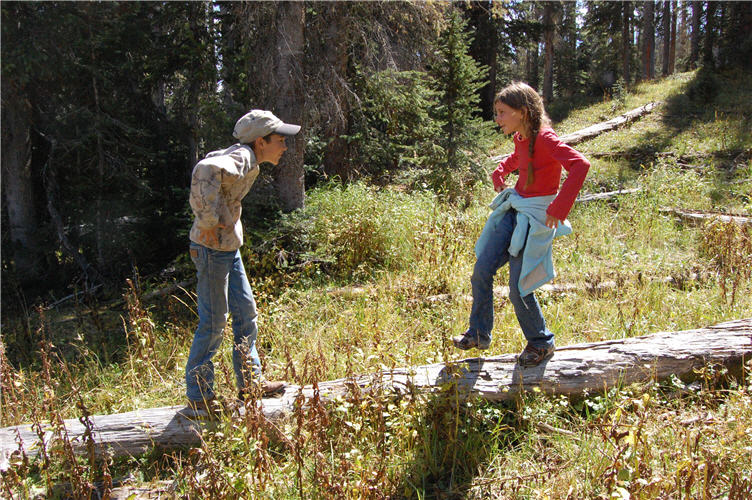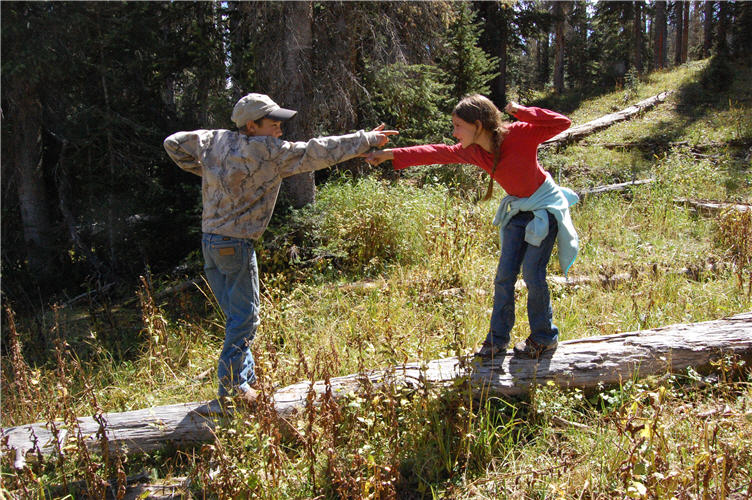 The boys blend in nicely to the scenery. Many of the trees have succumbed to a spruce beetle that is definitely thinning out the trees.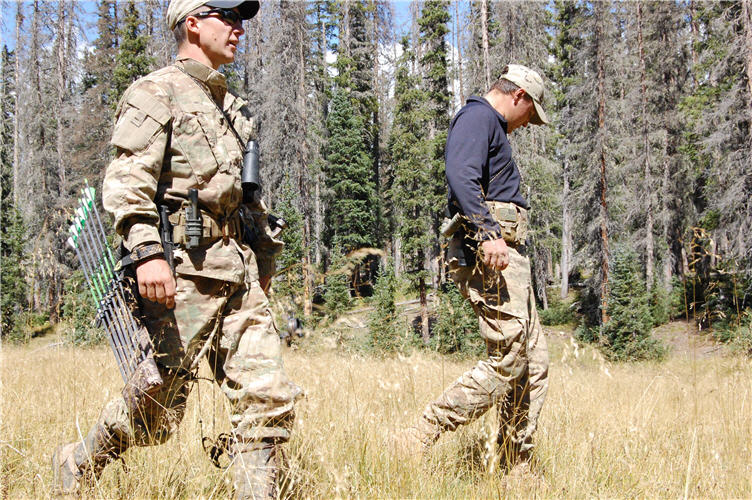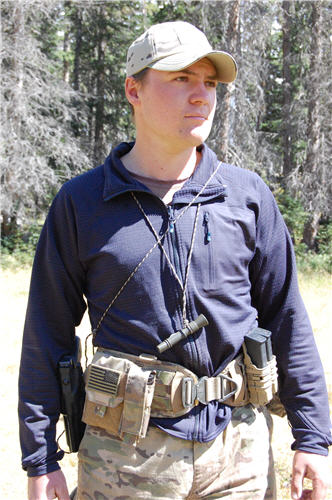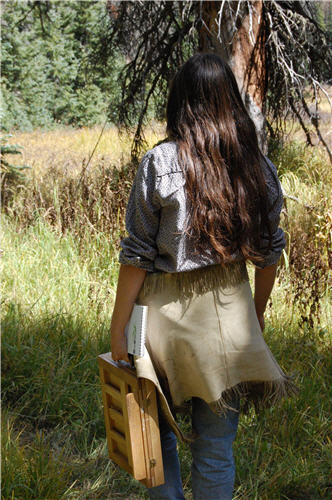 Time for a rest.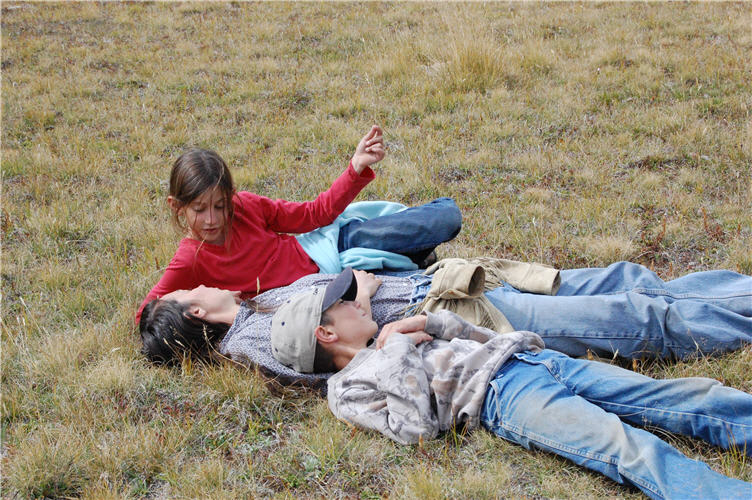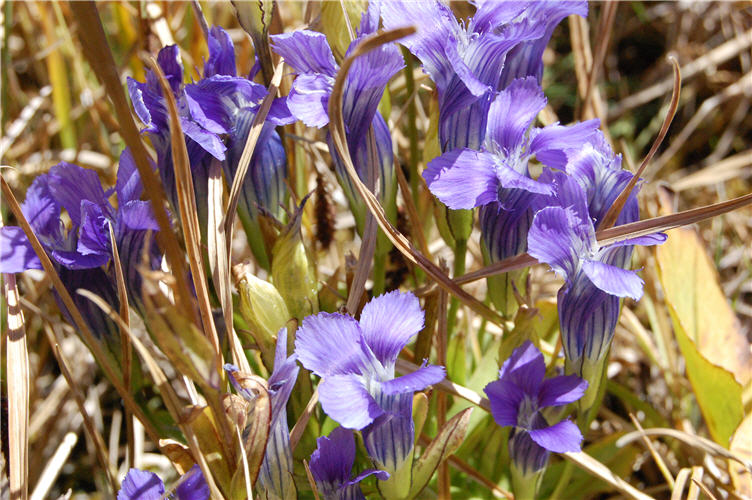 The boys named this rock, pancake rock.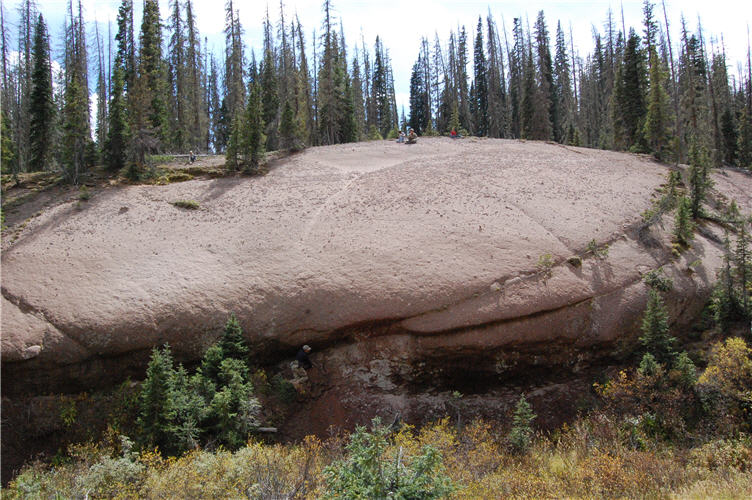 Cim and Chris discuss the days hunting expedition.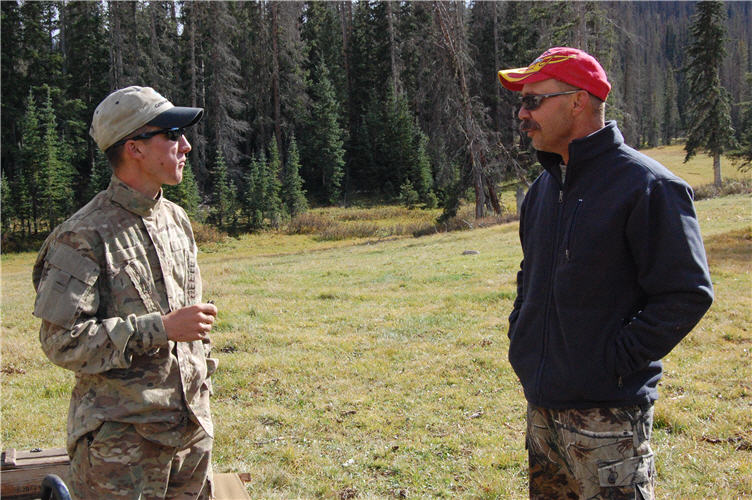 Supper cooking on the fire.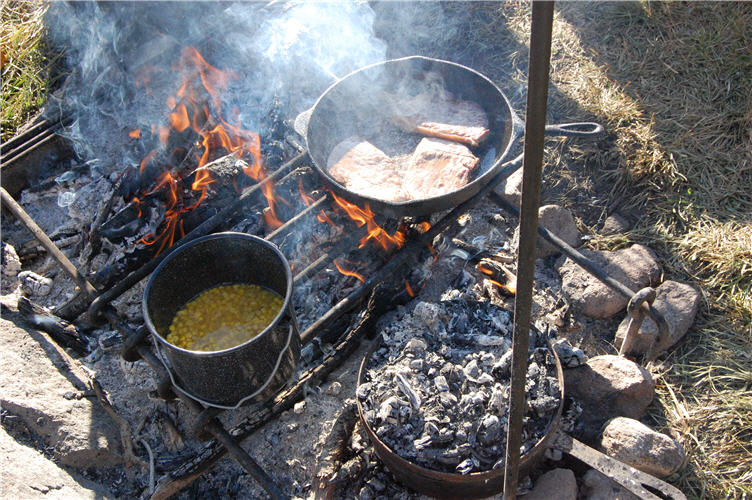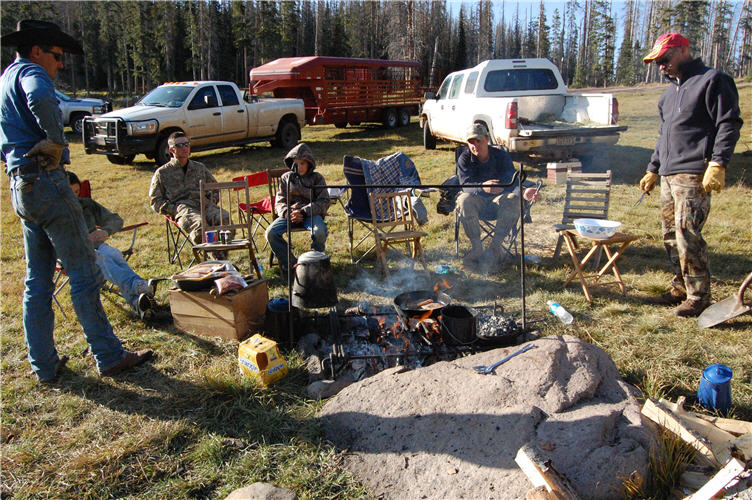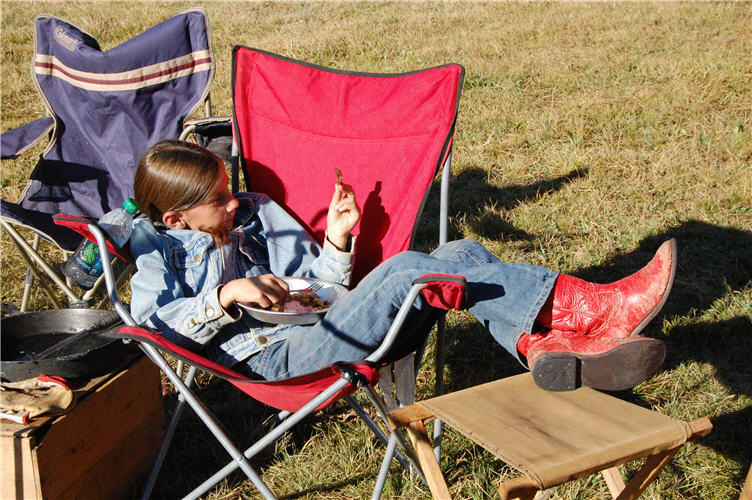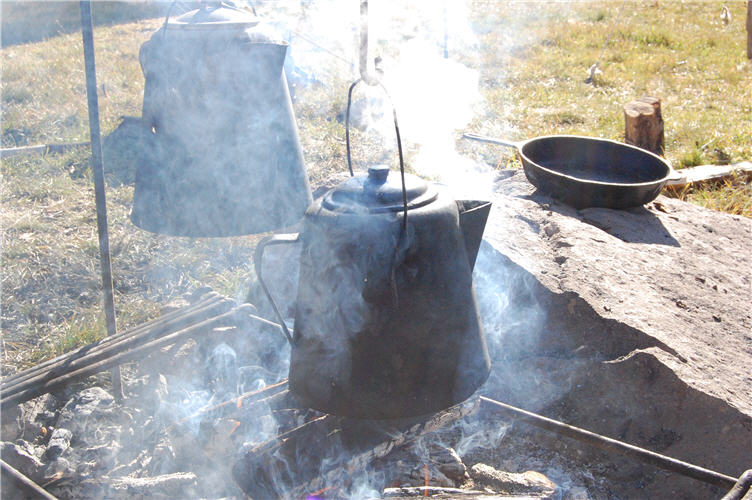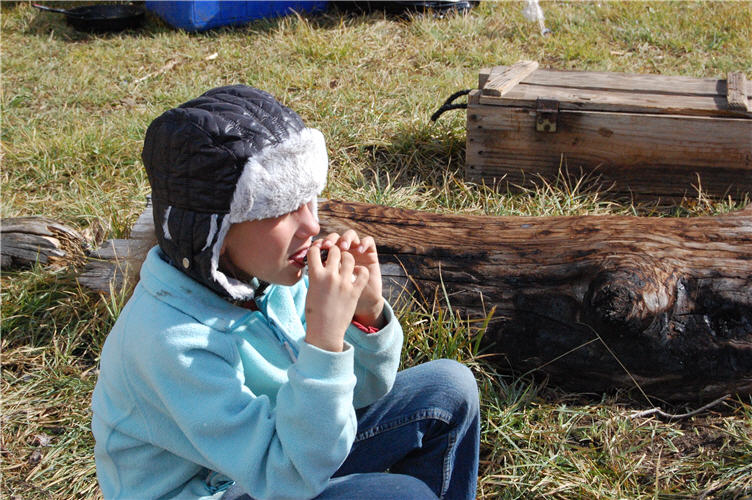 Laredo's carving Carolina a canoe for her fairy dock.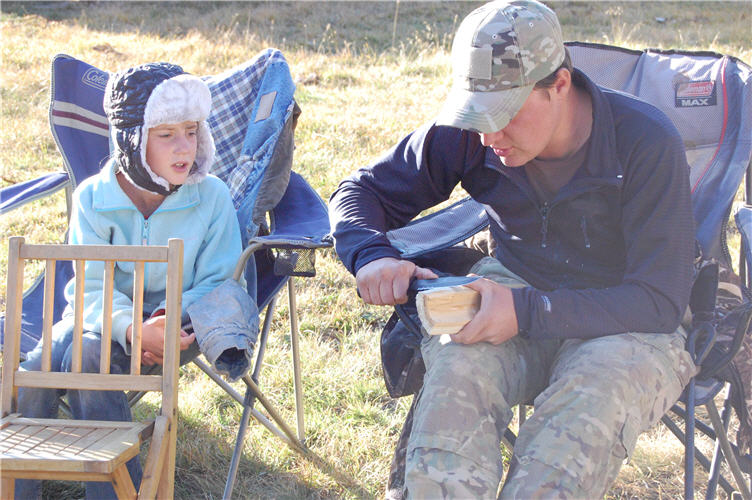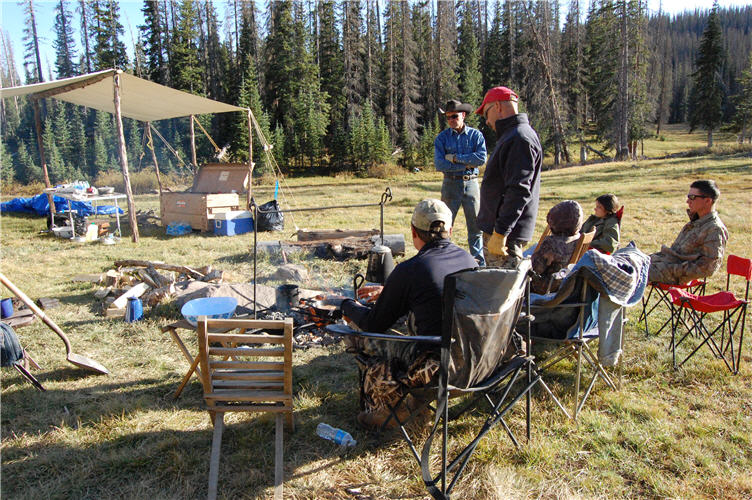 Dutch-oven biscuits.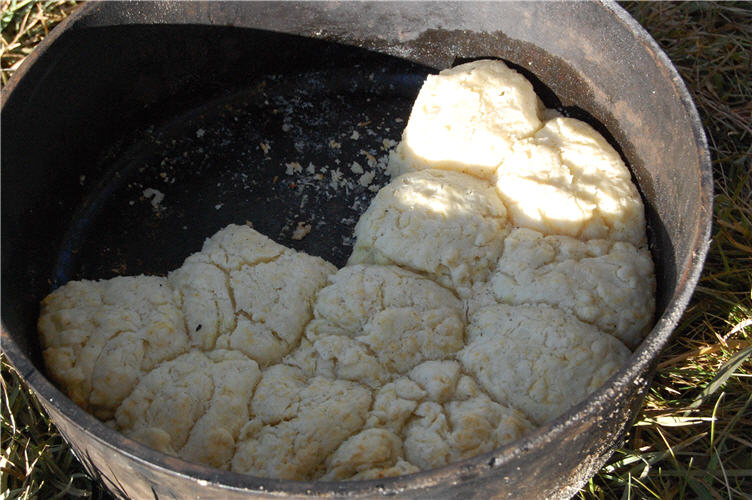 Carolina was very fussy and having hair issues. The next day we realized she had been getting sick. She ran high fever and couldn't keep much down. The day after that, Stockton got it.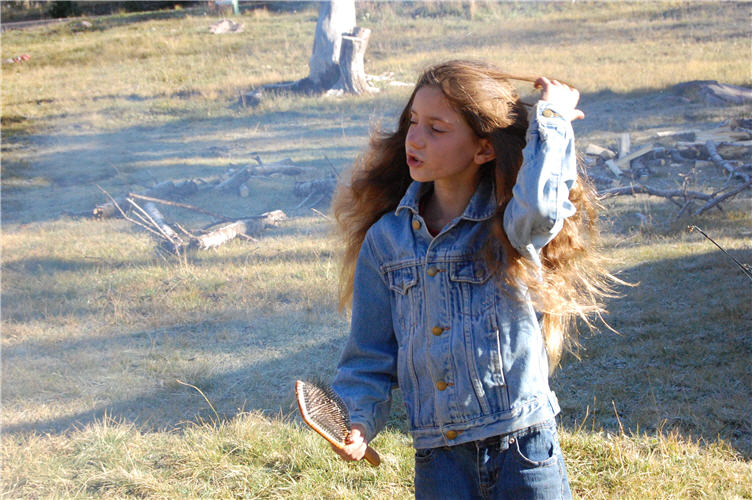 Chris and Nathan mounted and ready to go out again.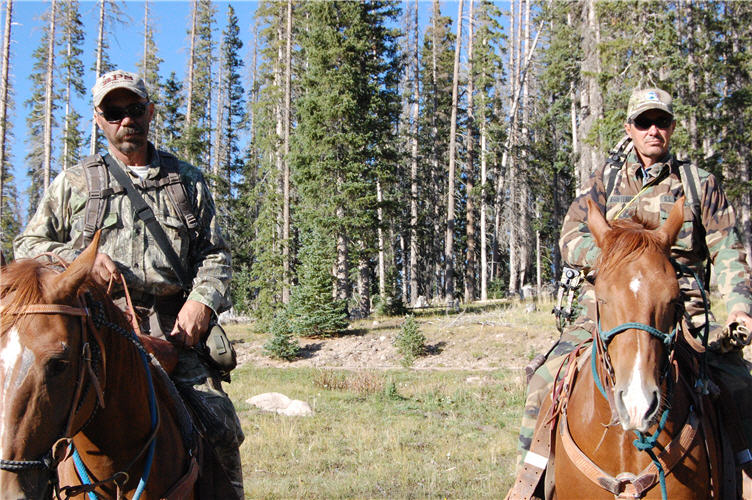 Chris brought Stockton this huge fishing tackle box chocked full of lures, hooks, bait and such.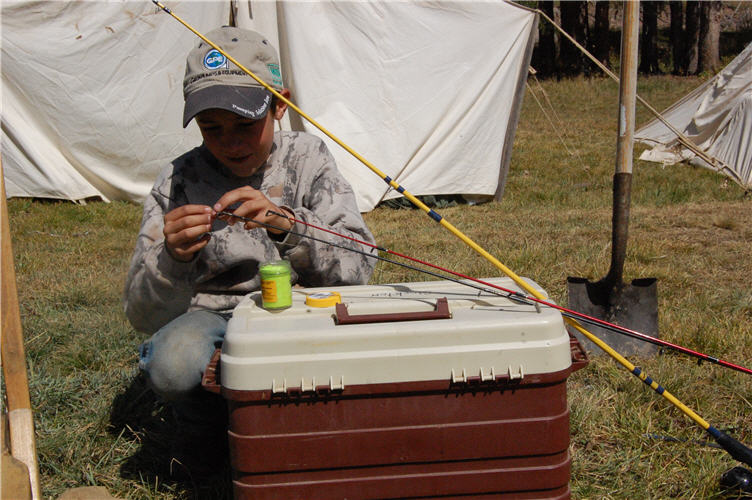 Atlanta painting the little winding stream.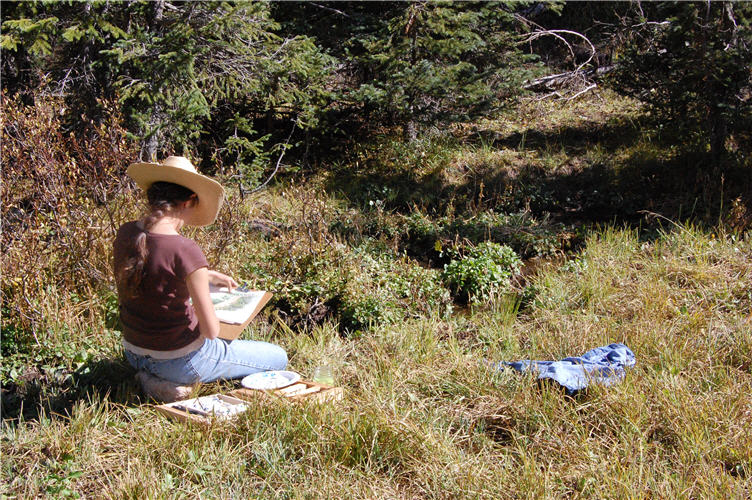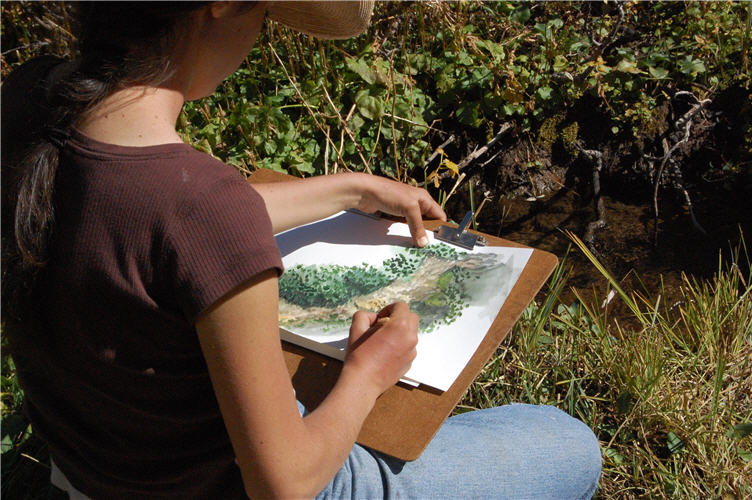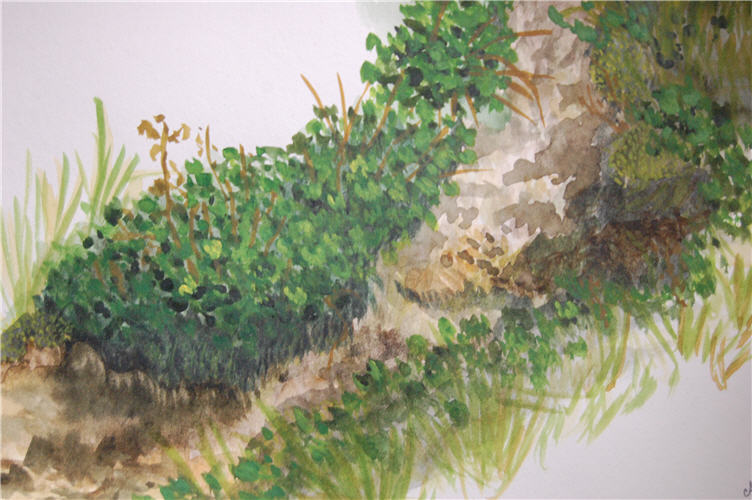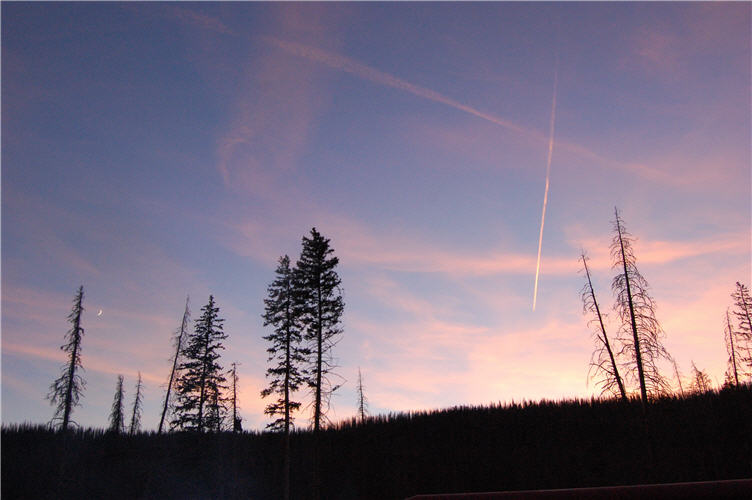 A lovely "fairy house" stump that needed to be painted.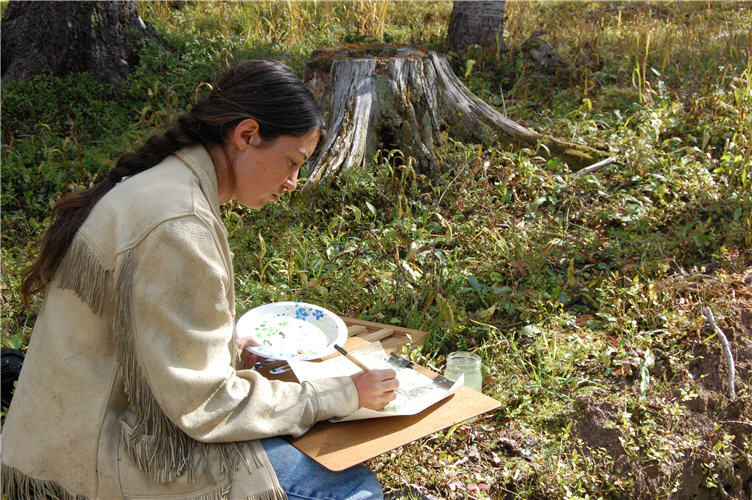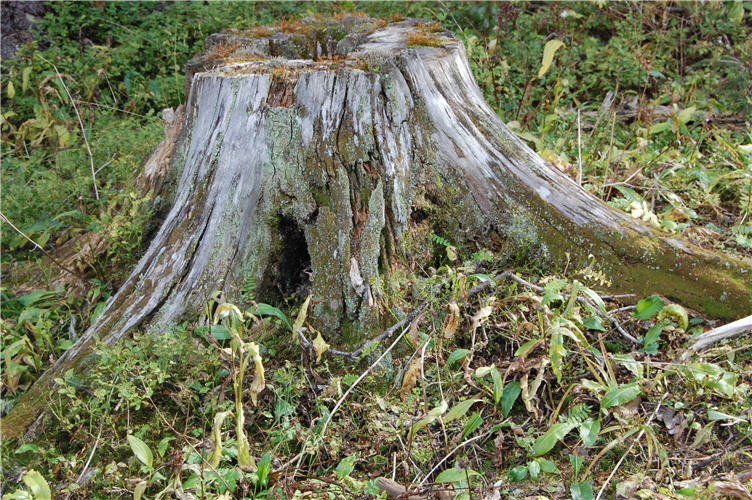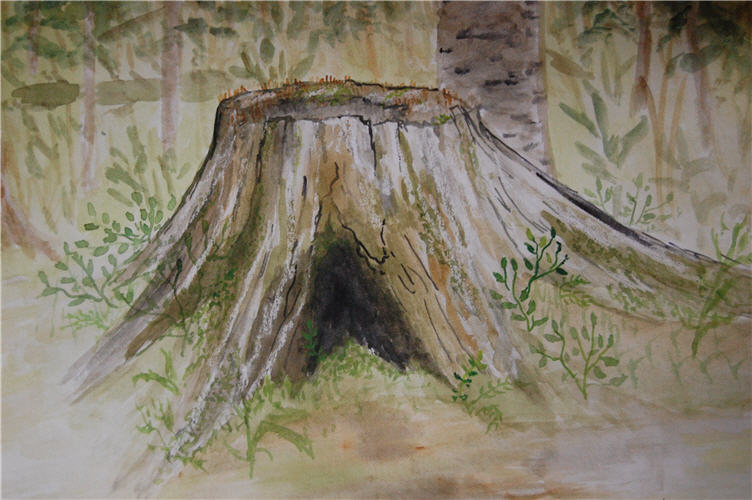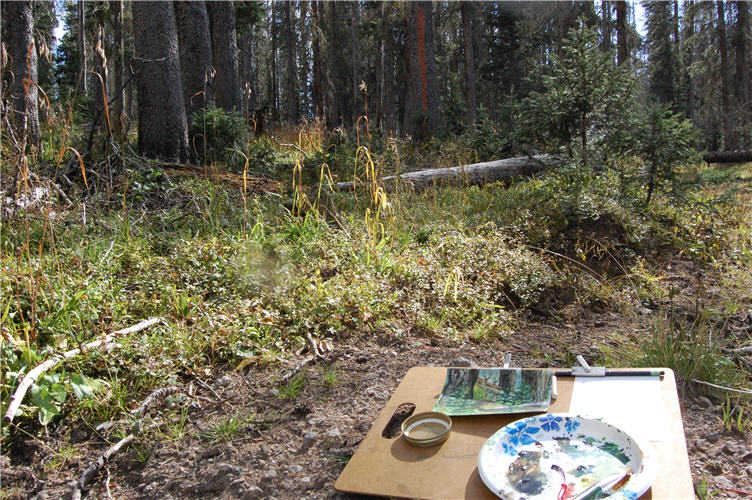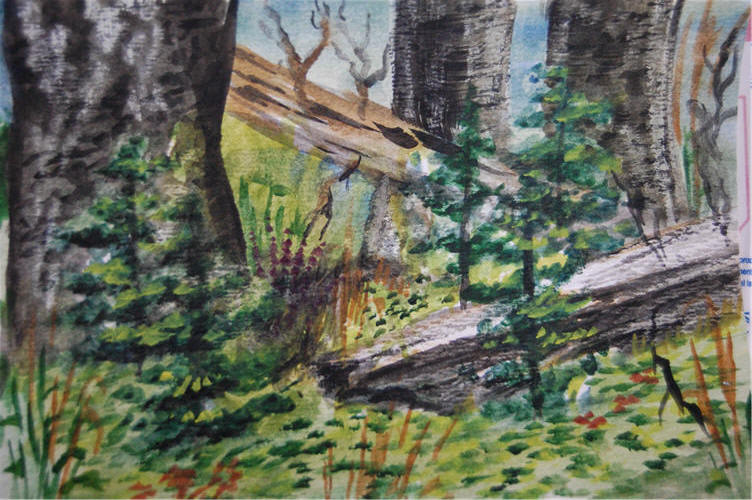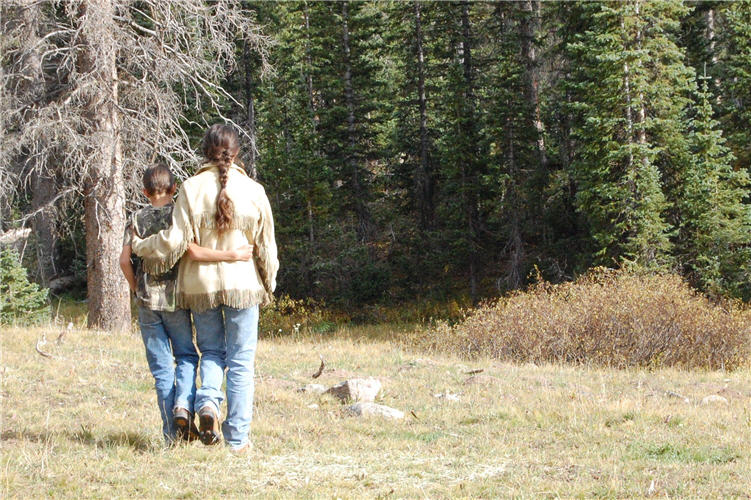 Have you ever seen these guys any happier? It must be the fact that us girls came this year.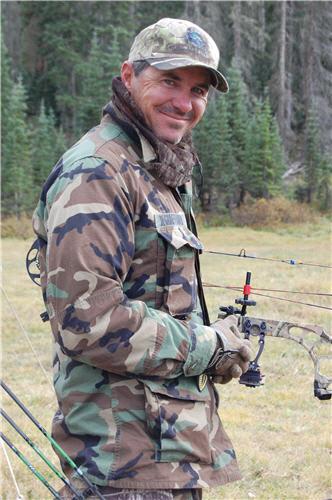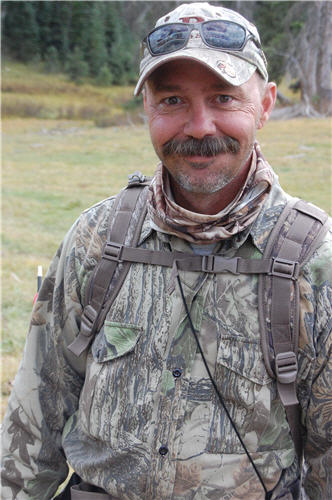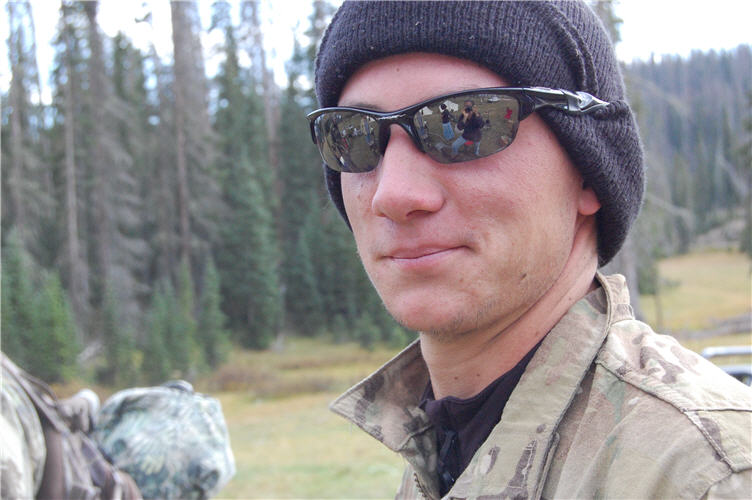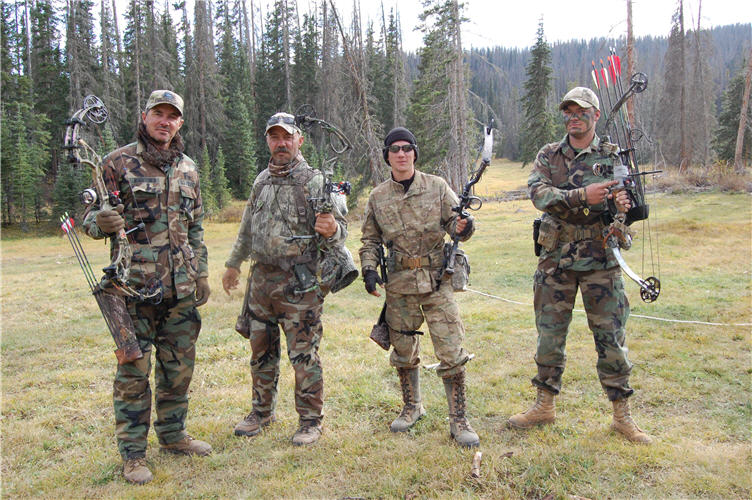 Aspen brought a medieval costume and we had fun posing some pictures.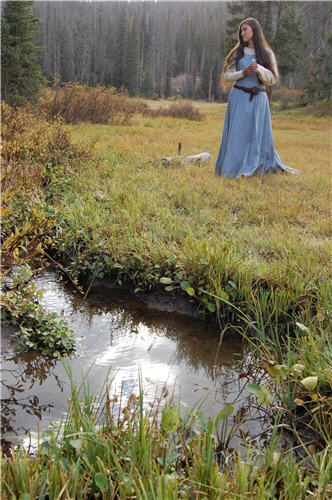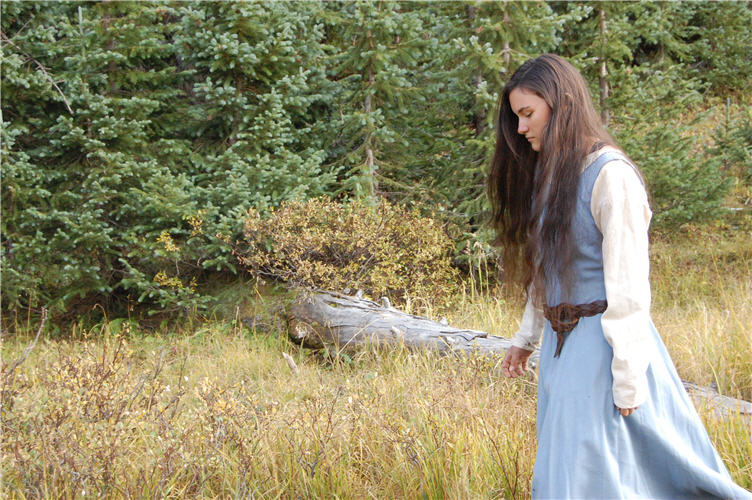 We worked making this stump into a real fairy house.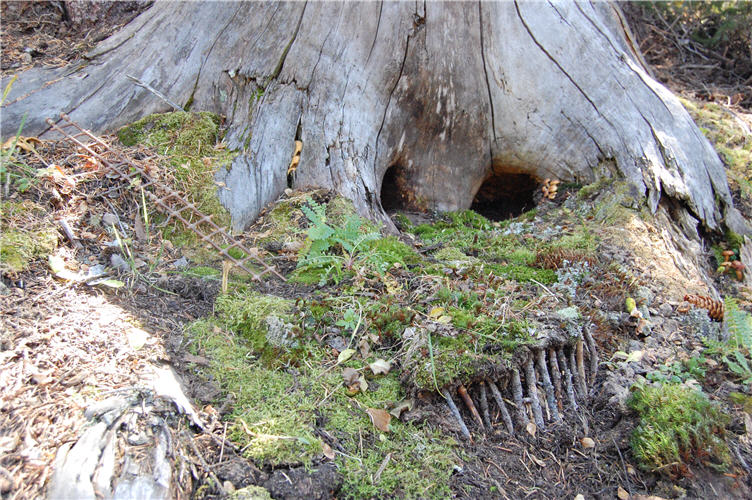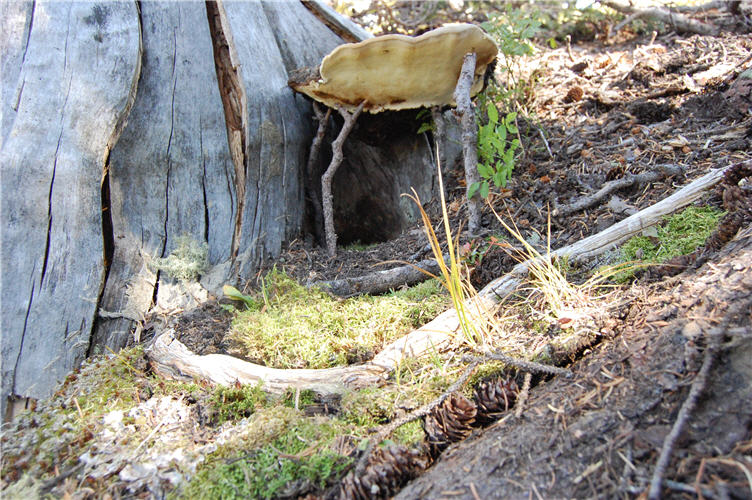 We tried some interesting recipes. Fried apples with honey, butter and maple & brown sugar instant oatmeal. Not bad.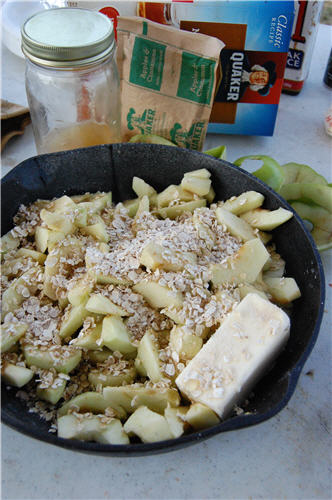 Popcorn in a dutch oven. Okay, but since we couldn't shake it, it was a bit burned.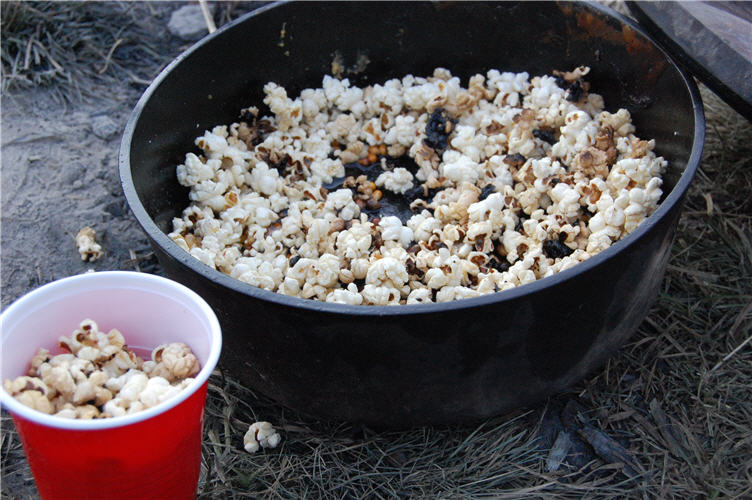 Around the camp. . .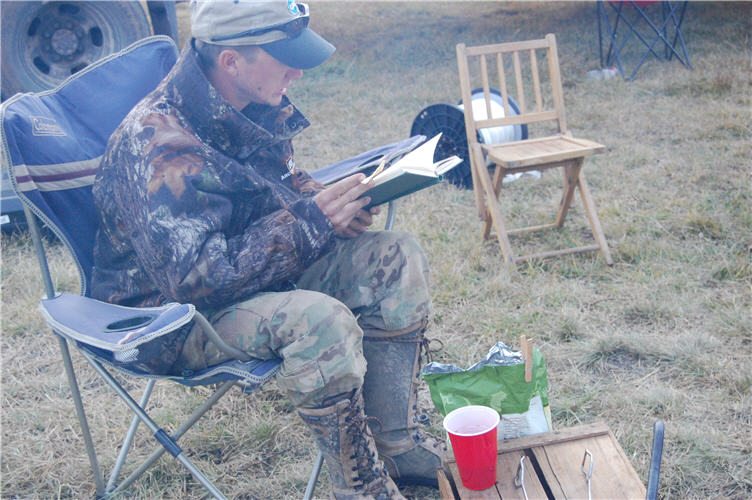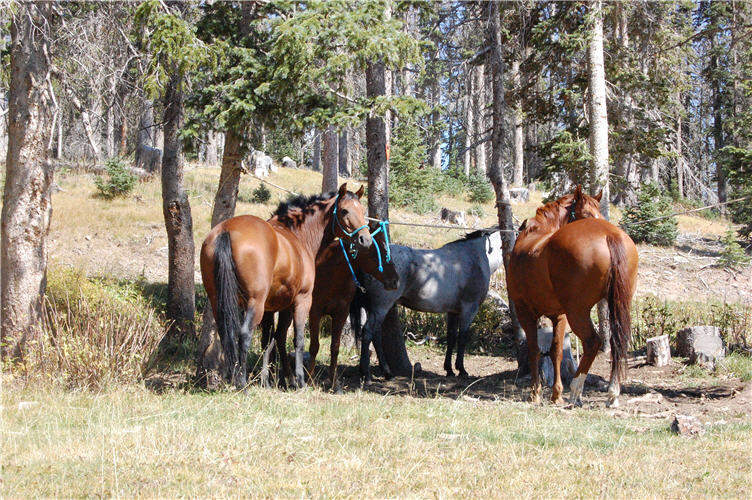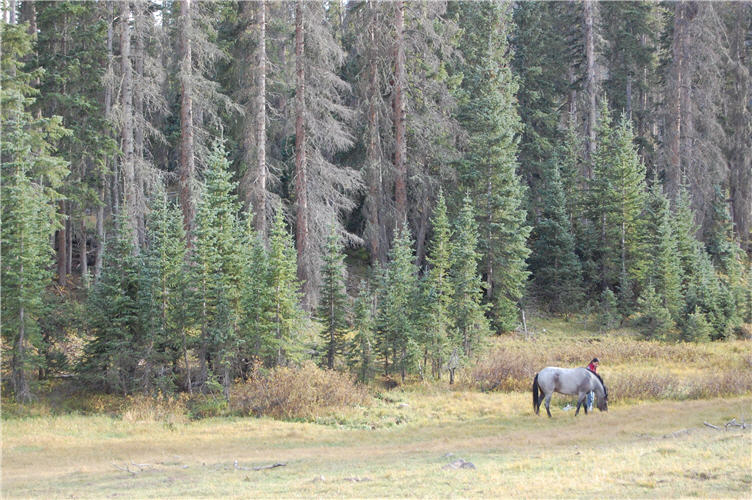 Even washing dishes in the mountains seems an adventure.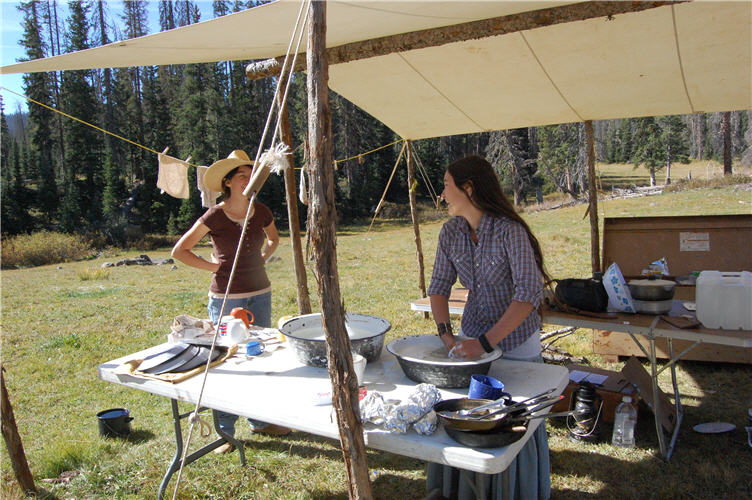 When the guys were off hunting, a campsite neighbor, Colt, would come over and help out in our camp. Here, he and Stockton are dragging logs for firewood.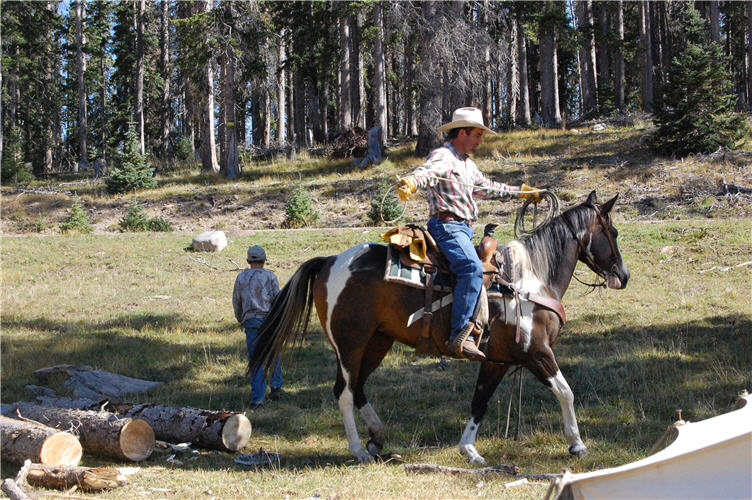 He also helped clean some of Stockton's fish.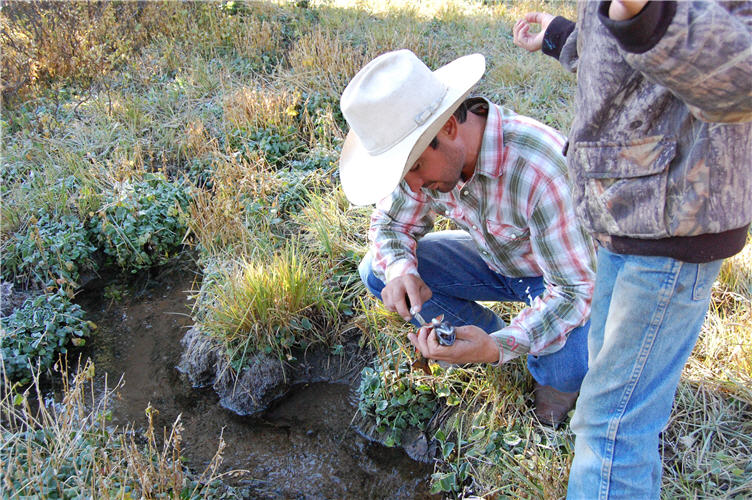 A few of the breathtaking scenes from the drive home: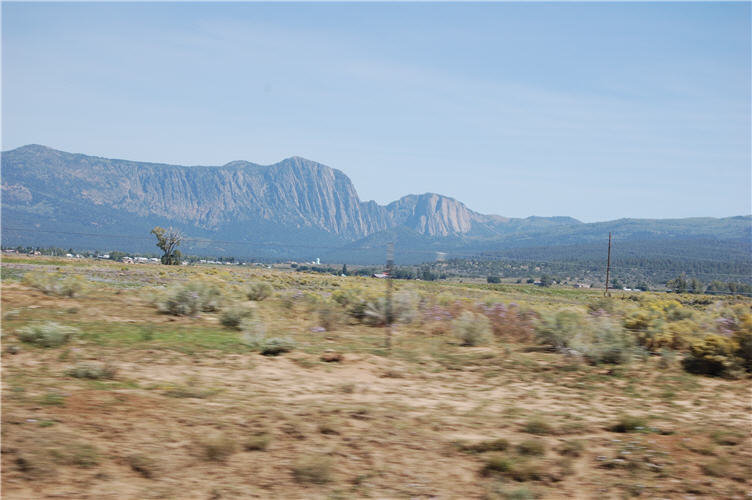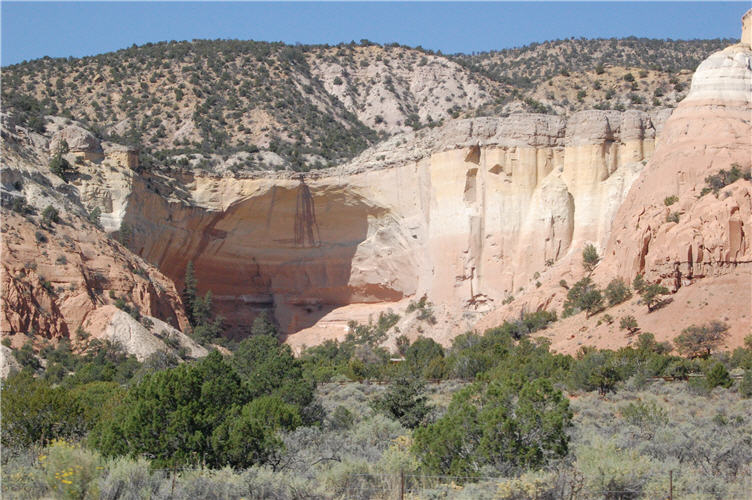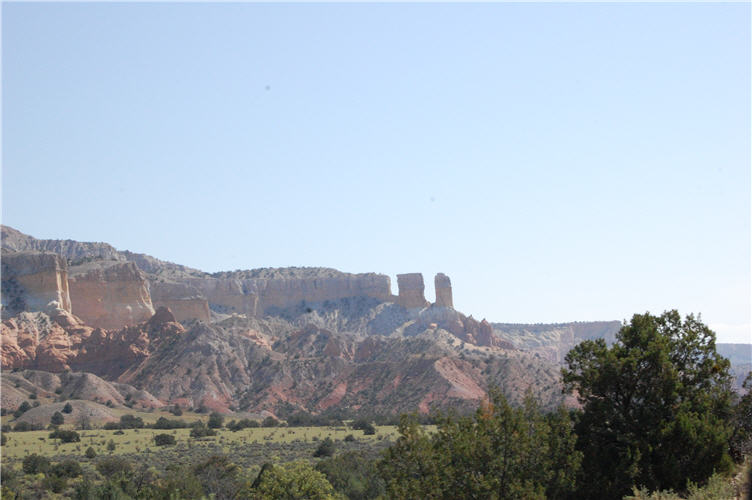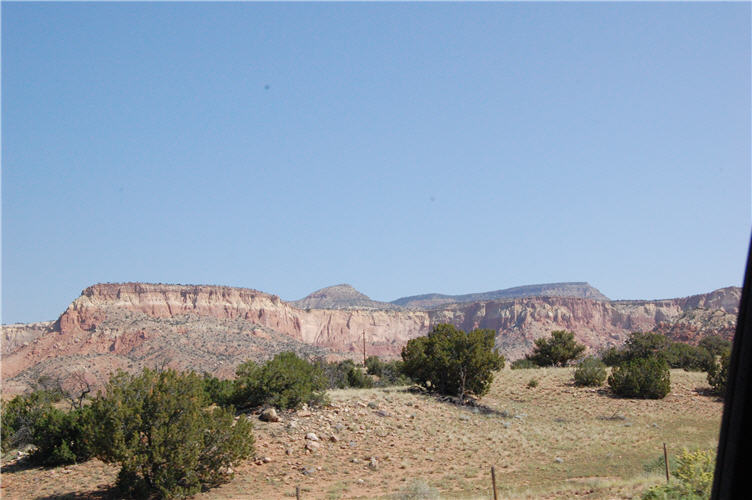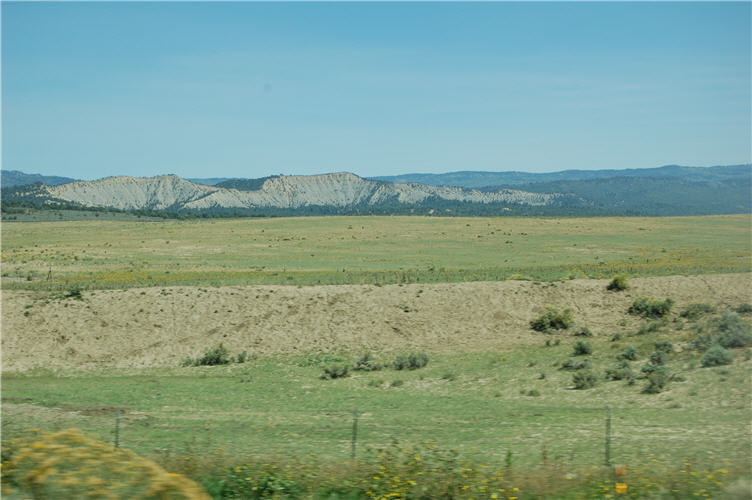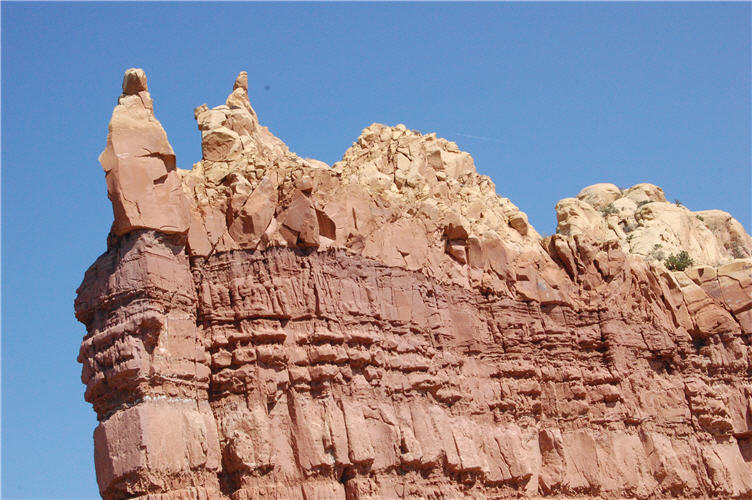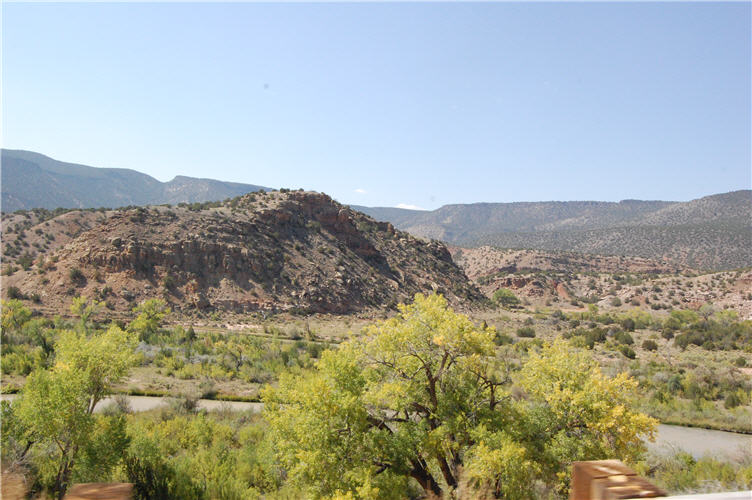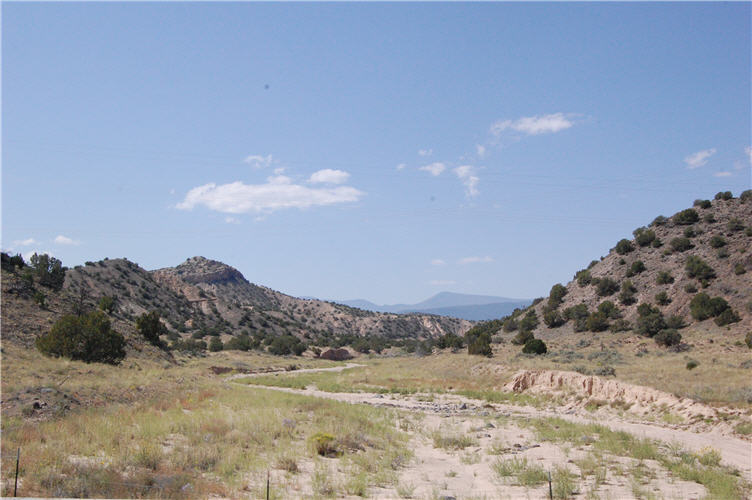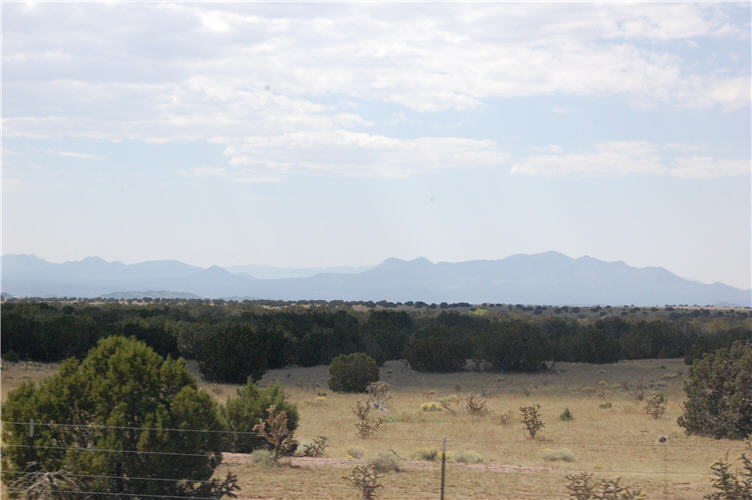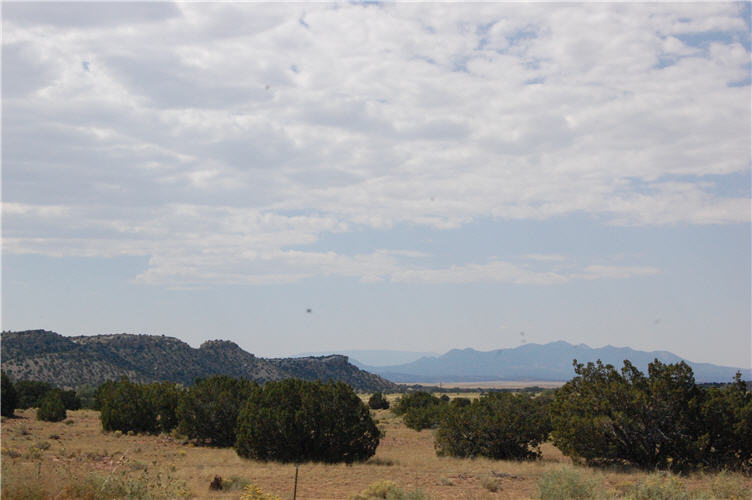 Wednesday, September 12 - Photo Shoot in Lubbock - Atlanta received another offer from eShakti. She has done a few photo shoots and product reviews of their clothes on her blog. They also advertize with her. They let her choose a dress from their fall line to feature on her blog, Story of a Seamstress. You can read all about our fun photo shoot at the Barnes & Noble in Lubbock and get a code for $25 off your first purchase from eShakti here.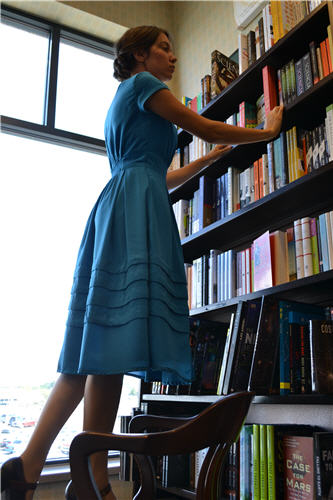 Tuesday, September 11 - Dramatic Sunrise - The moon and star together were too awesome to pass up.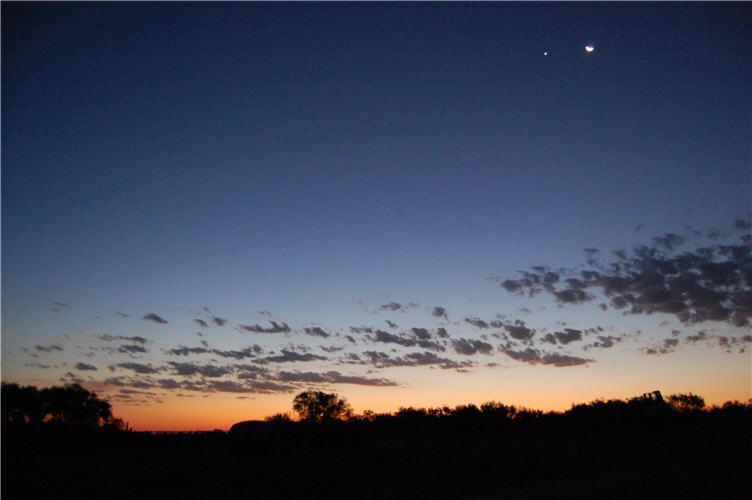 Monday, September 10 - Atlanta and Virginia - Uncle Chris' new horse is getting some special treatment in the round pen this afternoon.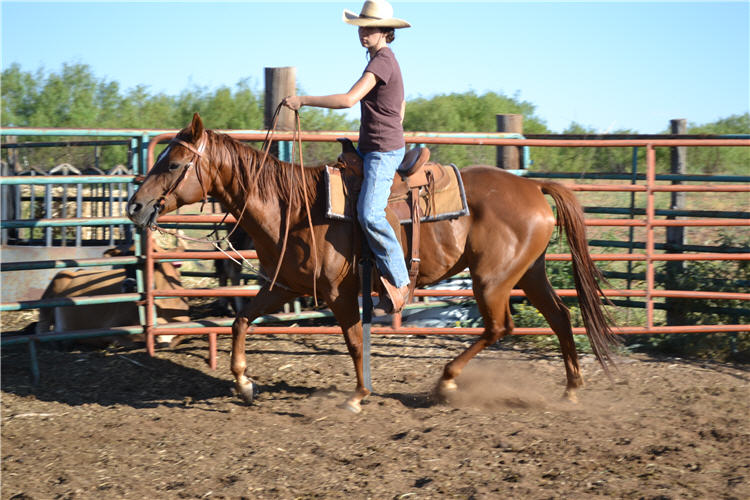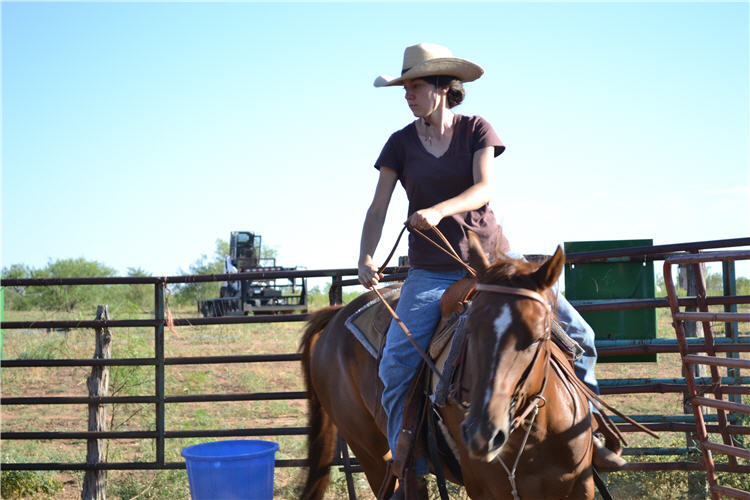 Carolina gets ready to jump in for what might turn out to be the last swim of the year.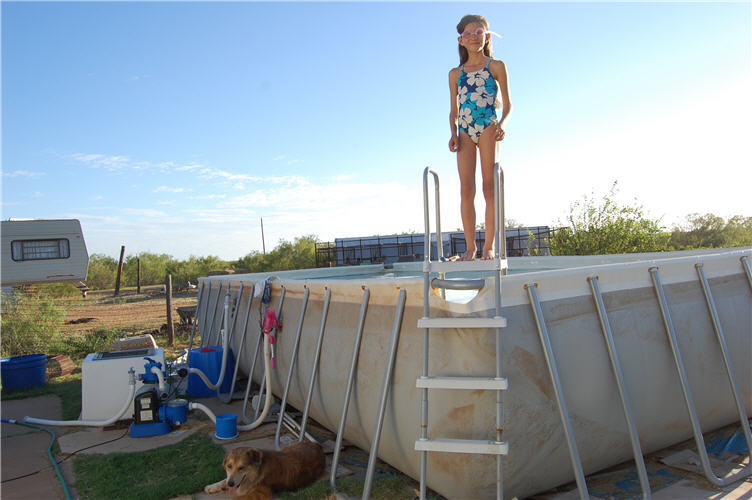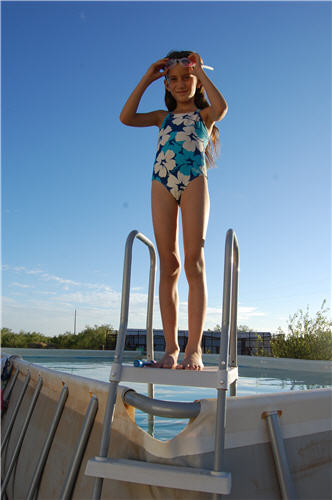 What about those long legs??!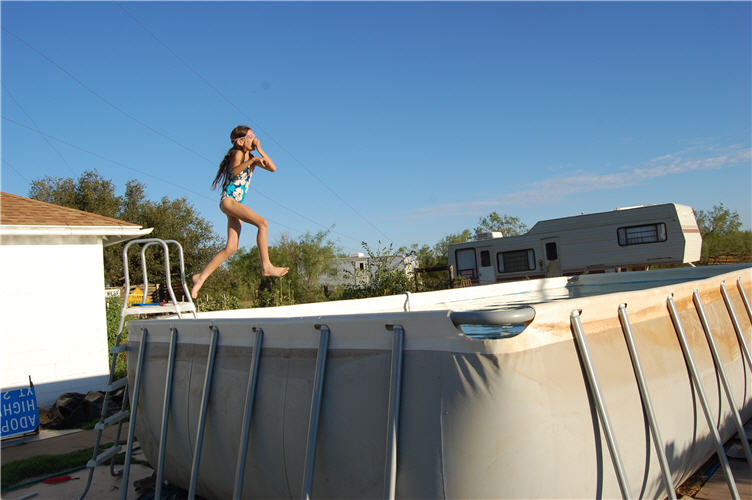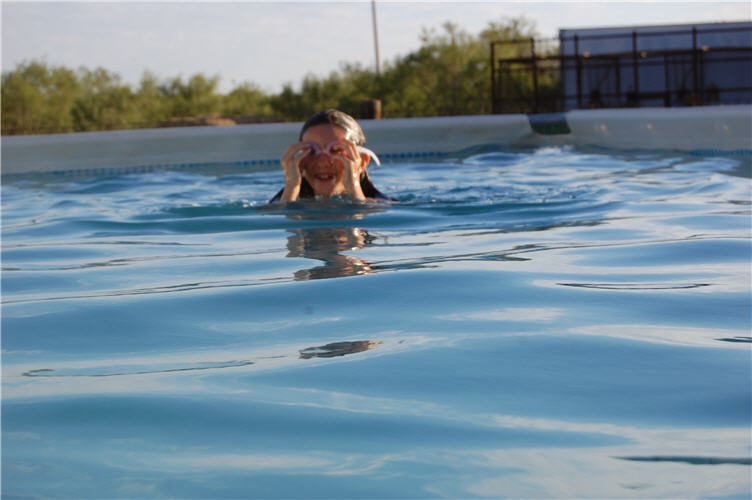 Sunday, September 9 - Trail Ride - The weather was gorgeous and the horses needed some exercise, so an afternoon trail ride was suggested.
Laredo tries out his hunting backpack. The annual elk hunt is fast approaching. His horse is named, "Butternut" in reference to the color of home-dyed confederate uniforms. However, for obvious reasons, we sometimes call him "Butter Gut".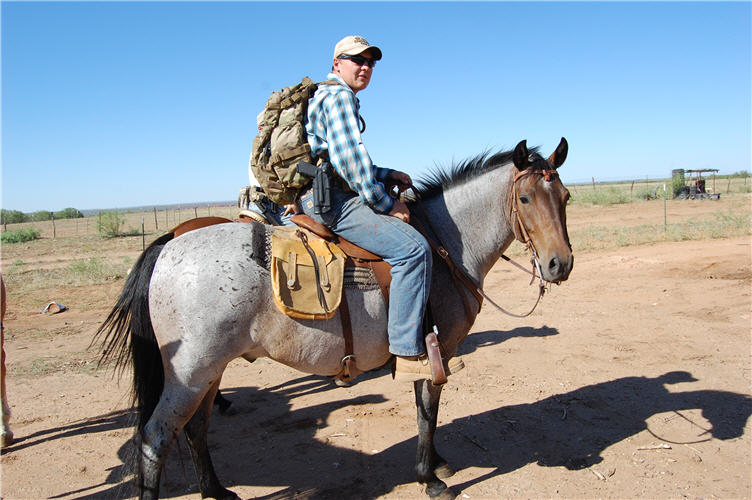 Stockton on Gus seems rearing to go.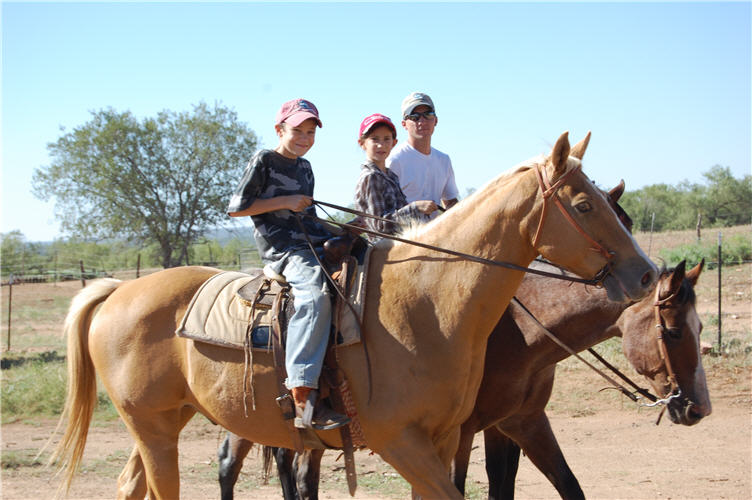 How many people are on this horse??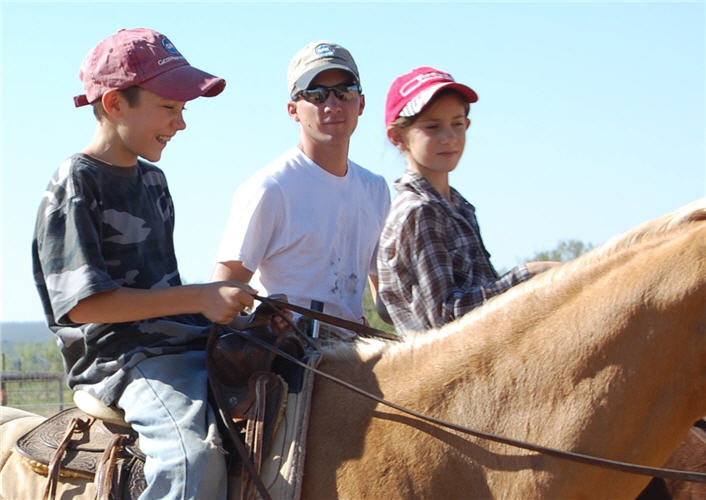 Cim on "Mississippi" and Carolina riding "Stars and Bars".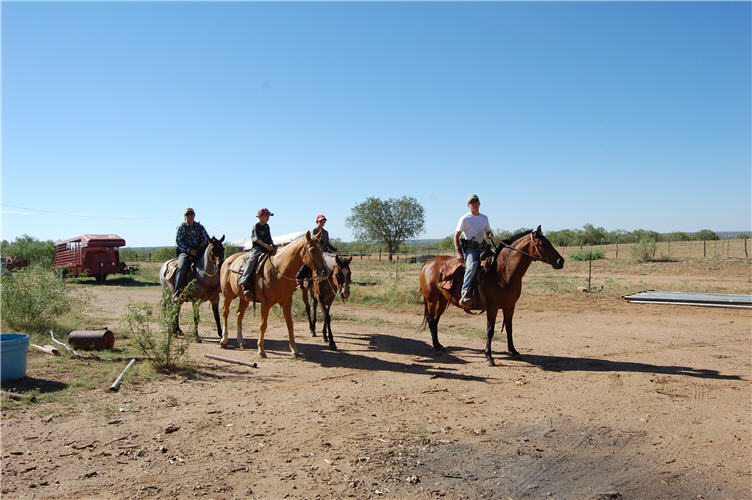 Friday, September 7 - Craft Projects - Atlanta had a few antique mirrors to paint. She's been working on them for a couple of days. She also painted a frame and put corkboard behind it for a shabby chic bulletin board.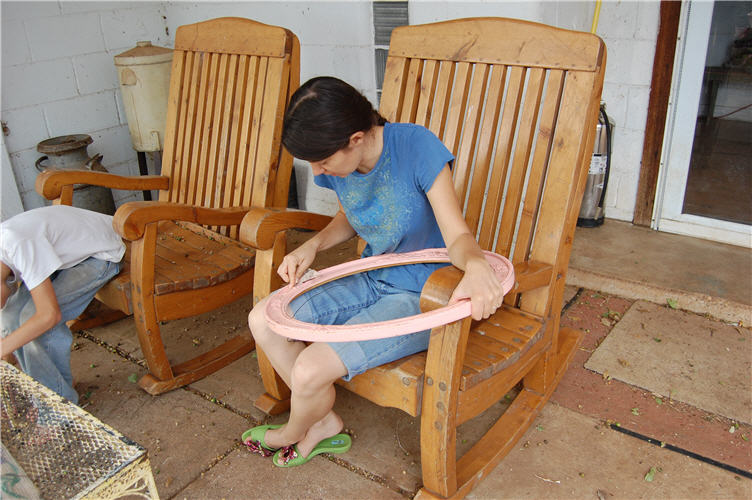 See the finished product and learn what inspired this crafty project on Atlanta's blog, here.
You can see one of the mirrors on the table. The little kids couldn't stand it and had to get creative, too. Mom shows them how she used to make Barbie furniture out of Velveeta cheese boxes.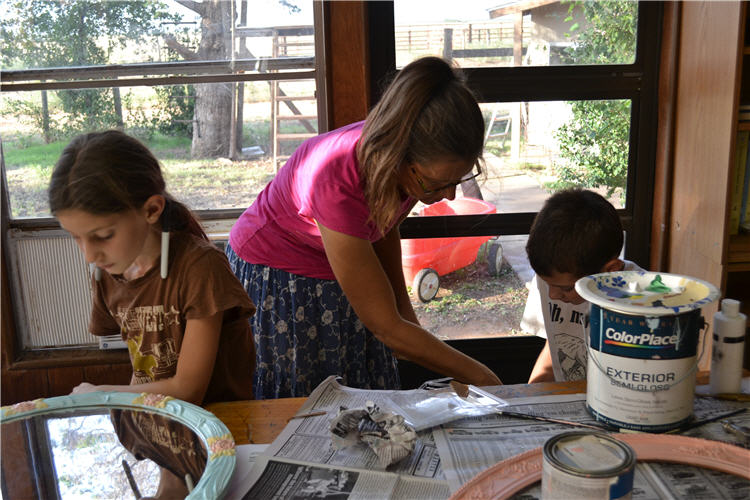 Stockton puts the finishing touches on a homemade Hoosier cabinet.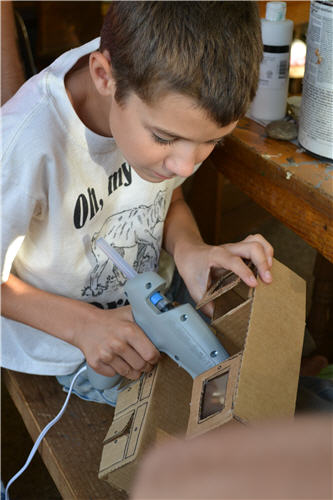 Wednesday, September 5 - Unbelievable Shots - Random special photos from around the house during this week.
Unbelievably pink.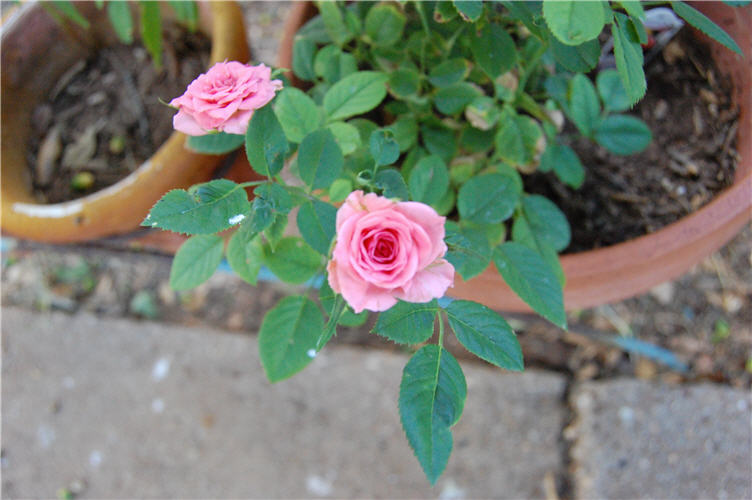 Unbelievably green.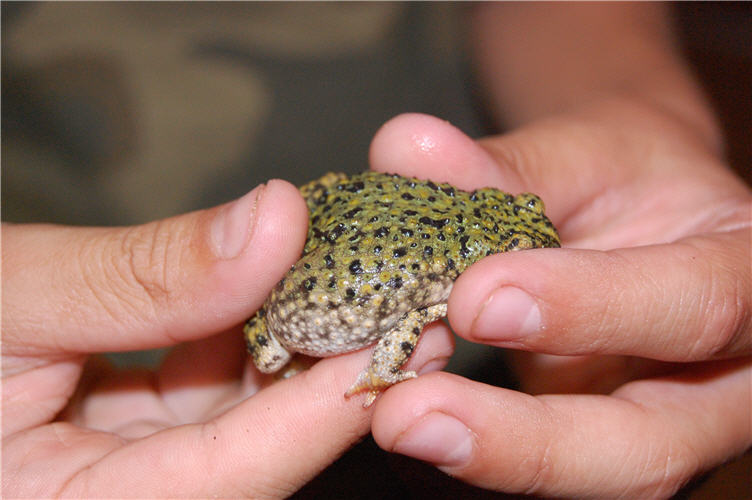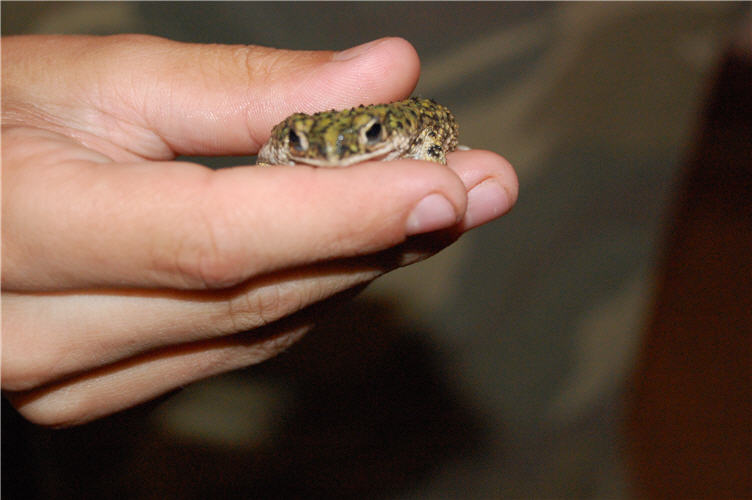 Lantana blooming. Unbelievably like a Barbie bouquet.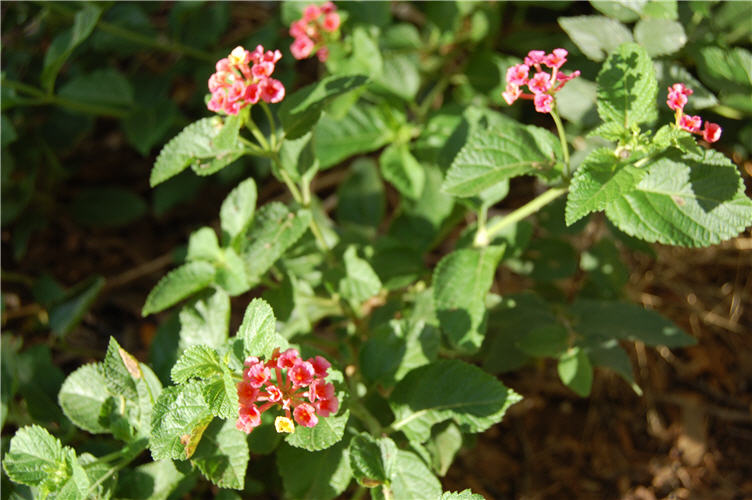 Morning glories taking over our garden. Unbelievably like a fairy bower.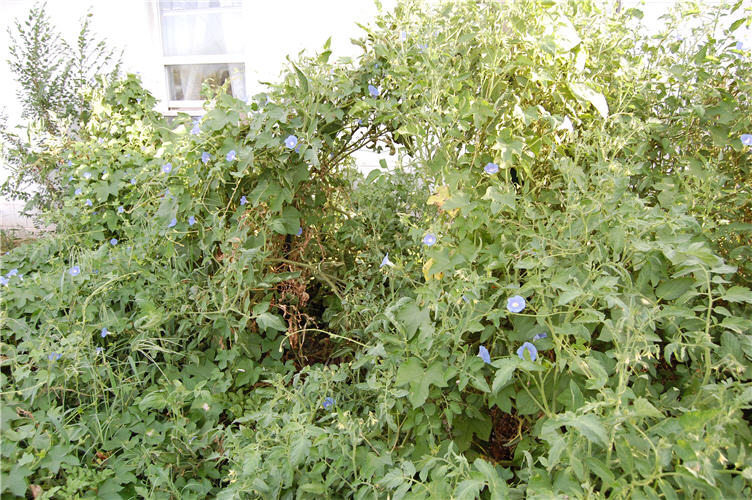 Unbelievably blue.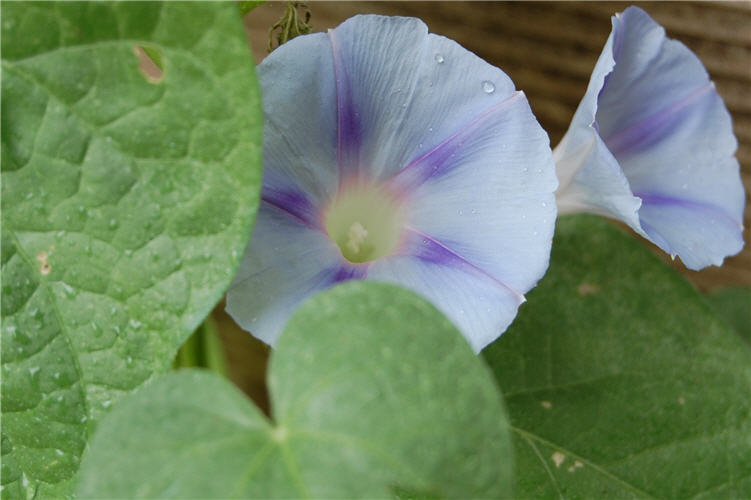 Unbelievably fuchsia.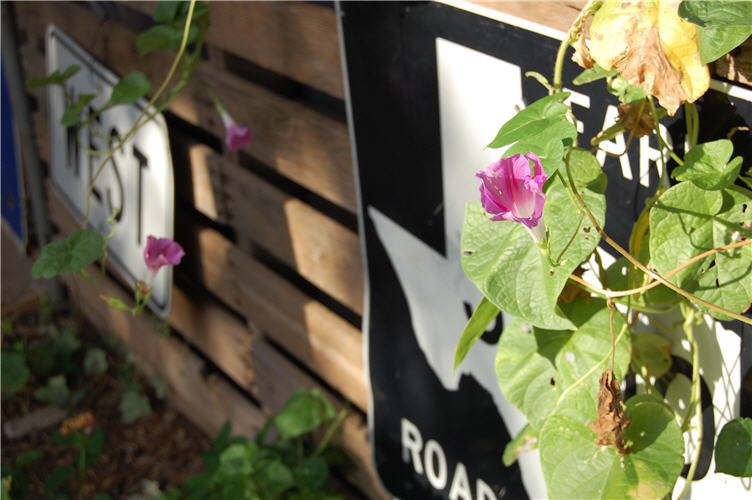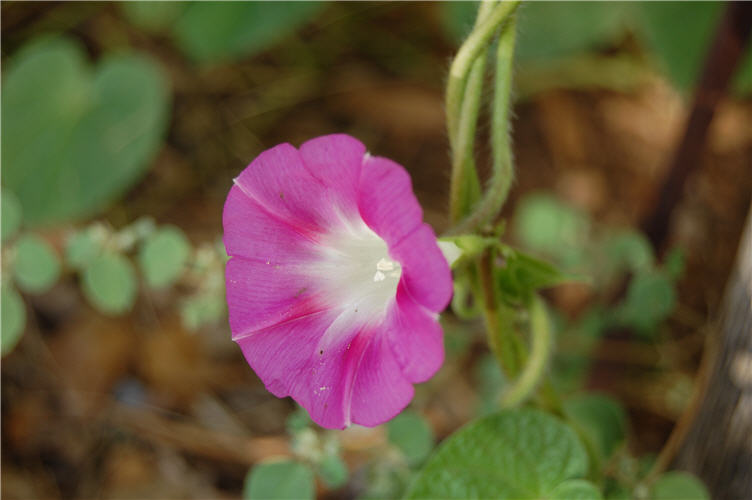 Just unbelievable.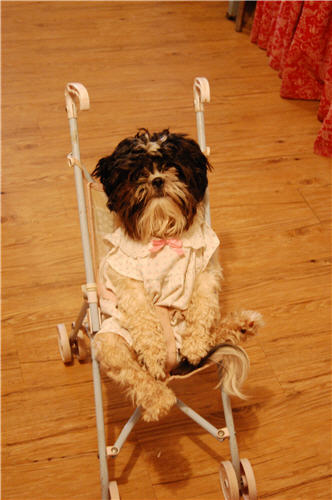 Saturday, September 1 - "Two for One" Party Special - We traveled west for a couple of get-togethers today. The first one was a family gathering at my Aunt and Uncle's house in Halfway, Texas (Ray and Inez Sooter). You'll remember that my cousin's daughter, Samantha, has been staying with us for about 10 days. Her parents, George and Nancy Rainey, came today to pick her up and had asked me to plan a surprise visit to the Sooter residence because it had been so many years since they had seen them. As it turned out, several other aunts, uncles and cousins from the Lubbock area were also able to come up. As an extra added benefit, it happened to be Ray and Inez's 62nd wedding anniversary!
Laredo gives billiard lessons to Carolina and Stockton up in the game loft.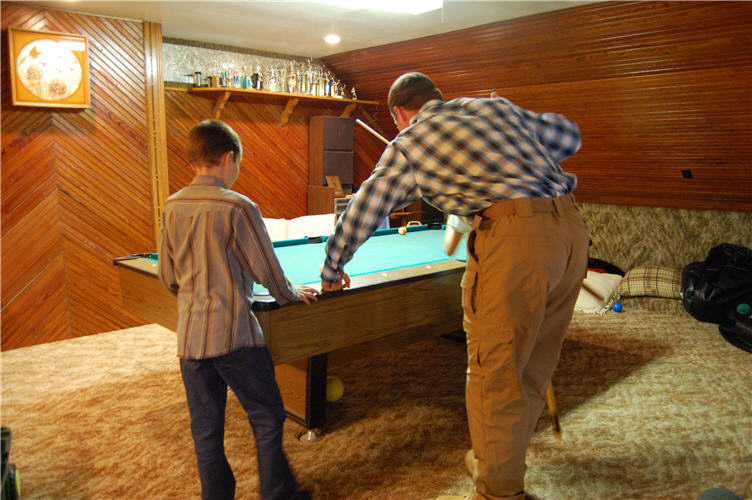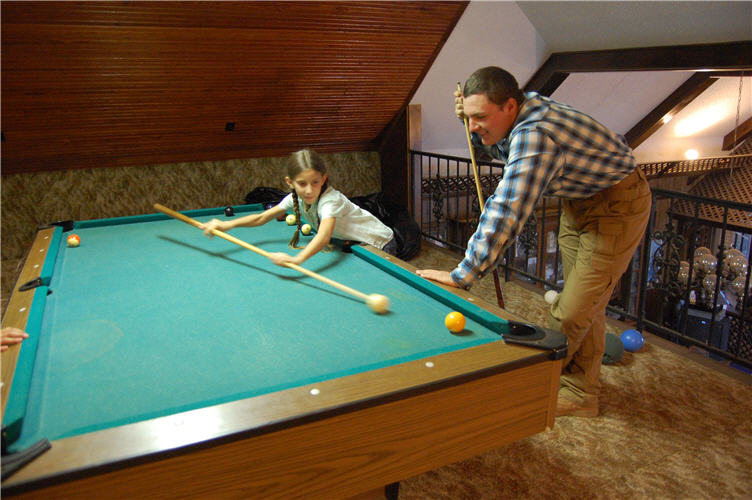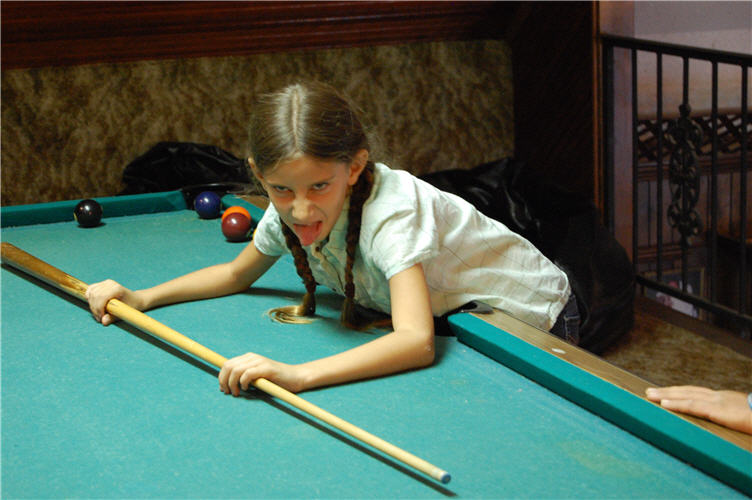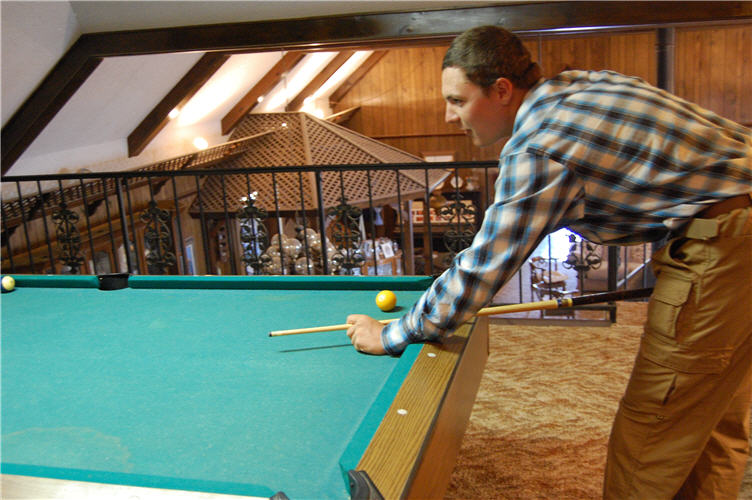 The Jones' brought an anniversary cake for Ray and Inez. Kay'lee and Kathy Talbot (granddaughter and daughter respectively) with Dorothy Jones, my aunt.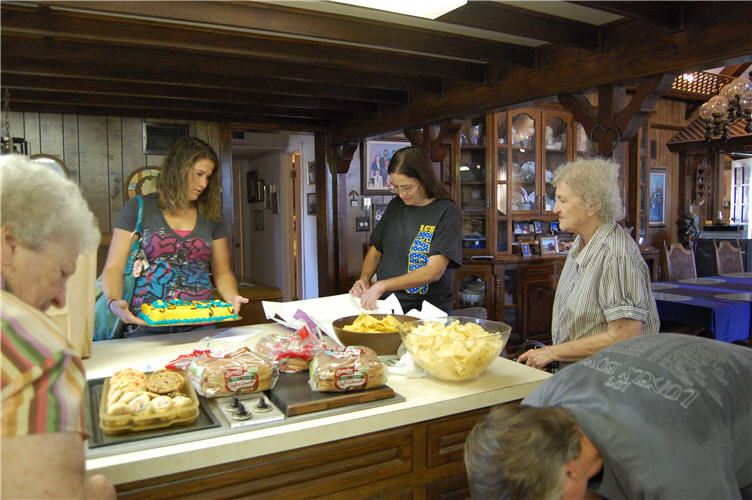 Ray cooking burgers. Yum!
Samantha and Aspen listening to George talking to Cimarron and Laredo.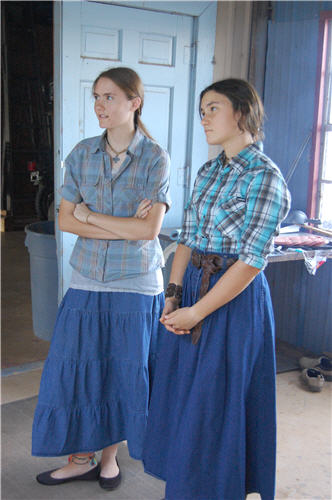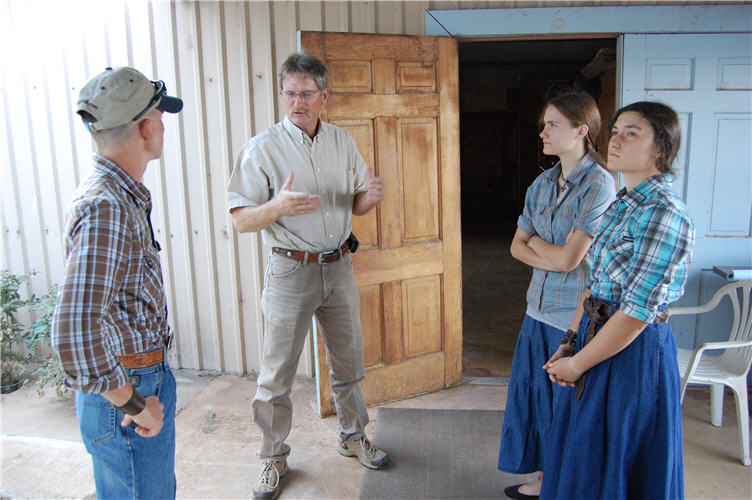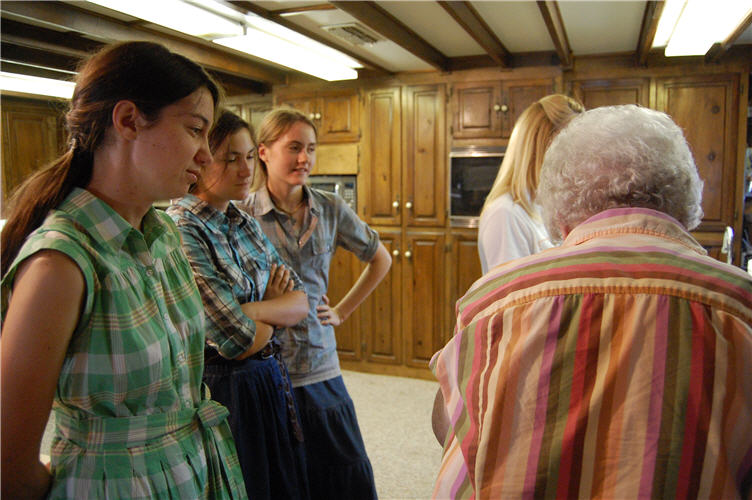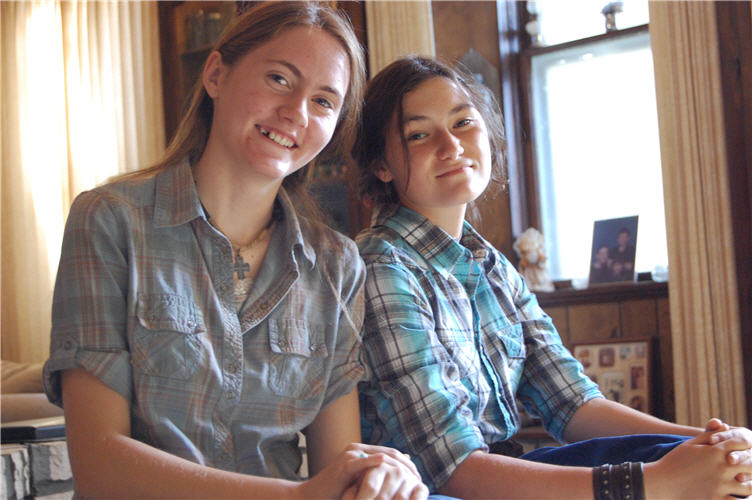 Carolina enjoys listening to stories of the Rainey kid's childhood.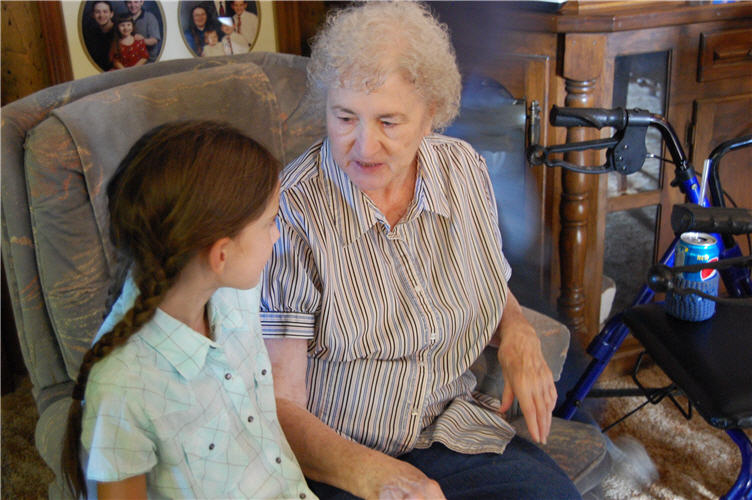 Nice family picture. Everyone's growing up so quickly. Nathan stayed home to catch up on some work.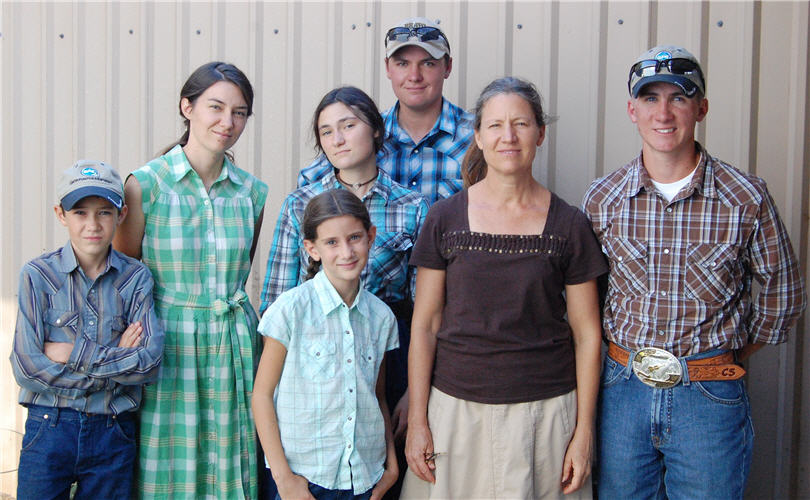 Happy 62nd Anniversary, Ray and Inez!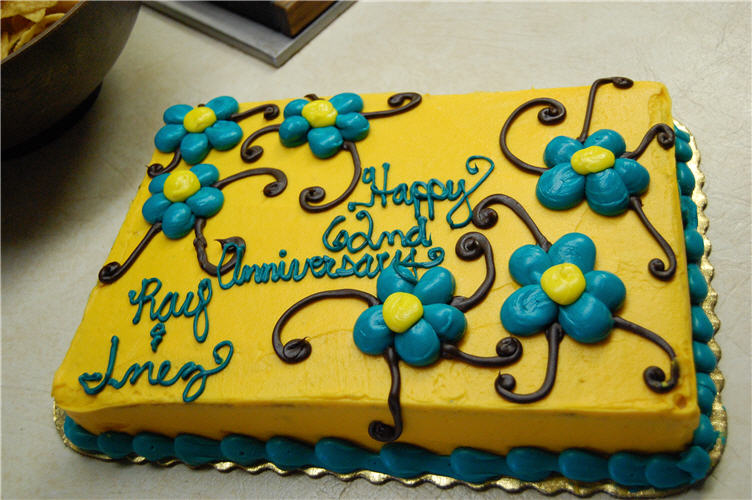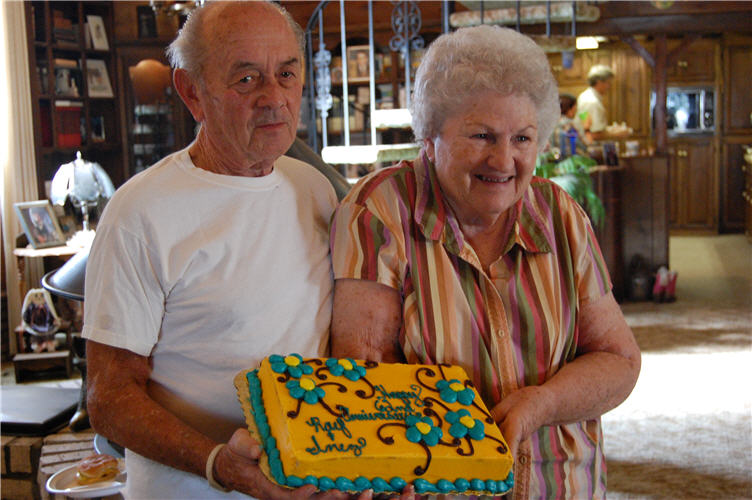 Let's eat!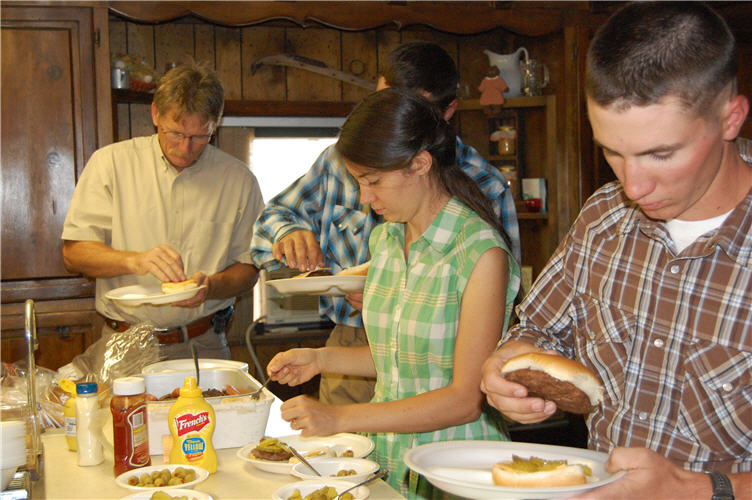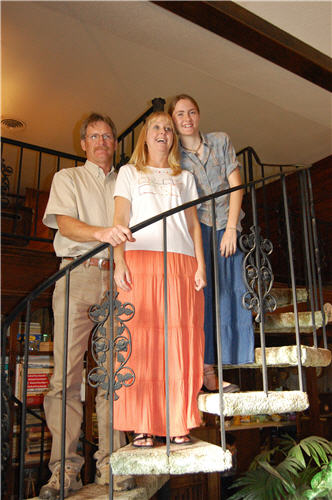 George, Nancy and Samantha Rainey. Their son, Garret, had just gone to college the week before and couldn't be here. The picture below shows Garret from a recent graduation announcement.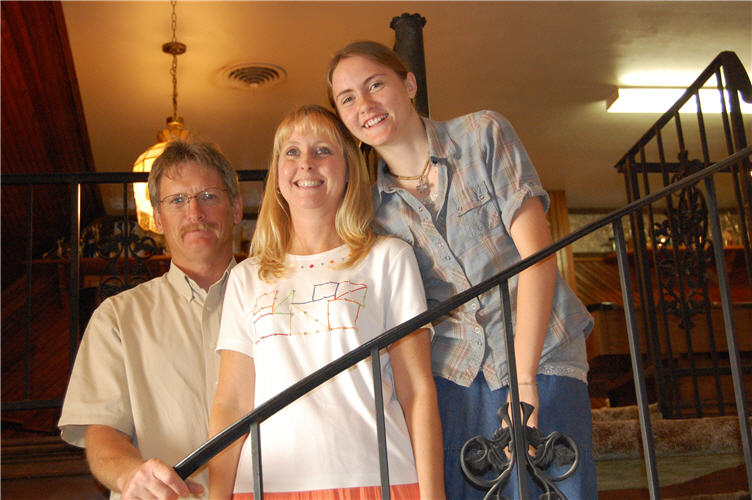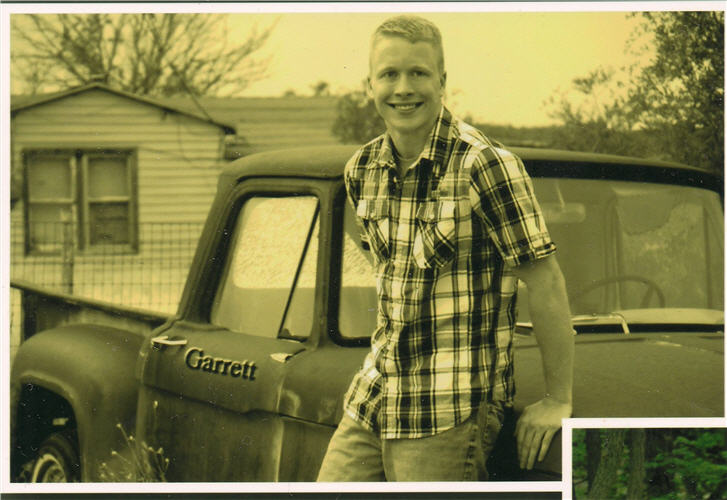 Some of the girl cousins: Atlanta, Aspen, Samantha and Kay'lee.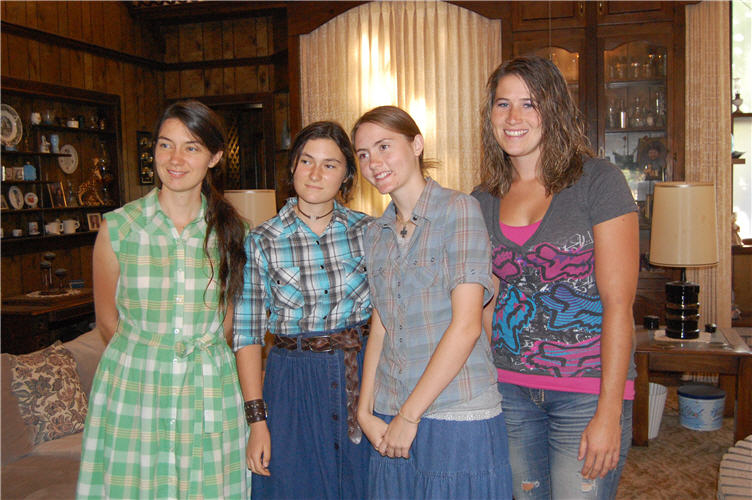 Campbell's Party in Hale Center - At about 6:30 or so, the kids left Halfway and headed 15 miles over to the Campbell's house. They were hosting a game night for a few families. George, Nancy and Windy stayed and visited at the Sooter's until 9:00.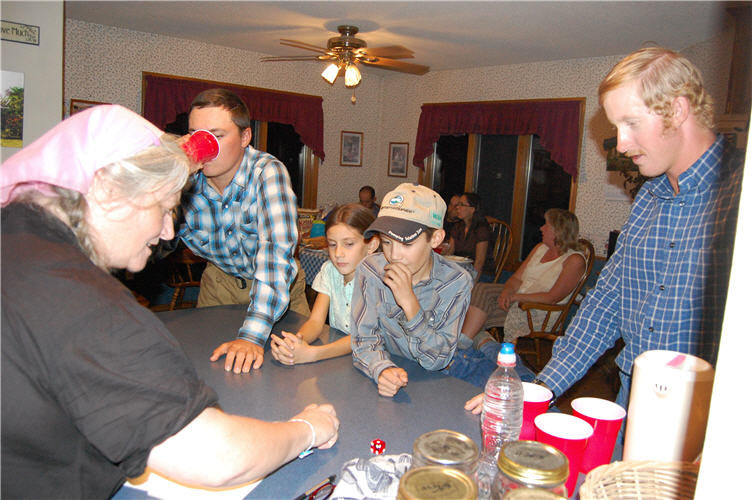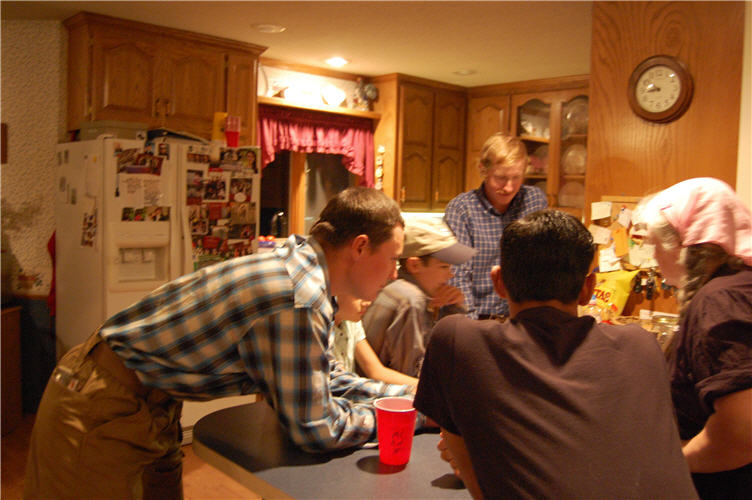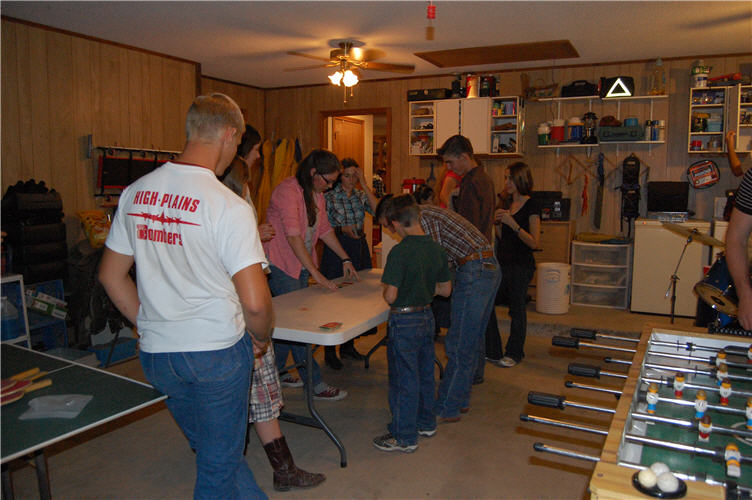 Check out our past news. Just click any link below: